The Distinguished Gentleman's Ride 2016 Auction: Pt III
The Distinguished Gentleman's Ride is a momentous affair, so The Rake only felt it right to conduct an equally momentous charity auction replete with some truly incredible lots, all in the hope of raising as much money as possible.
The countdown is well and truly underway now for The Distinguished Gentleman's Ride charity auction taking place on Monday 26th September. There are some truly incredible lots up for grabs, as described in our exclusive
Part I
and
Part II
previews. In what was initially designed to be a small gathering of a select few lots, the auction has ballooned into somewhat of a momentous affair, thanks to the extremely generous friends and brands that were approached to take part. The focus is of course on raising as much money as possible, all in aid of cancer research and suicide prevention as spearheaded by the DGR. The goal is to raise $5,000,000 worldwide, and at the time of writing $2,700,000 has been raised already. Whilst this is an enormous achievement in itself, we want to keep the momentum going and if nothing else raise awareness for the charities in question. With the global rides taking place on Sunday, thousands of riders will collate in their respective cities to preach gentlemanly style on their classic motorcycles of choice and the following day, we're upping the style stakes with our black tie auction, so check back on The Rake.com soon for some seriously stylish images. In the meantime, regardless of your interests we'll likely have a lot or two that will appeal, from signed automotive memorabilia to stunning luggage, and sculptures to skull cufflinks. If you're interested in bidding on the below, please email socialmedia@therakemagazine.com.
Lot 21. Ken Block signed helmet from Top Gear (Pictured Above)
Exclusive Troy Lee Design custom-made Ken Block Hoonigan helmet signed by Ken himself. This helmet was featured in Gymkhana 8 (with 20 million Youtube views) and during the recent and now infamous Top Gear film made in London. "Kenneth "Ken" Block is a professional rally driver with the Hoonigan Racing Division, formerly known as the Monster World Rally Team. Block is also one of the co-founders of DC Shoes.
This opportunity is made possible by The Movember Foundation and Lindsey Orridge of The Motorsport Collective.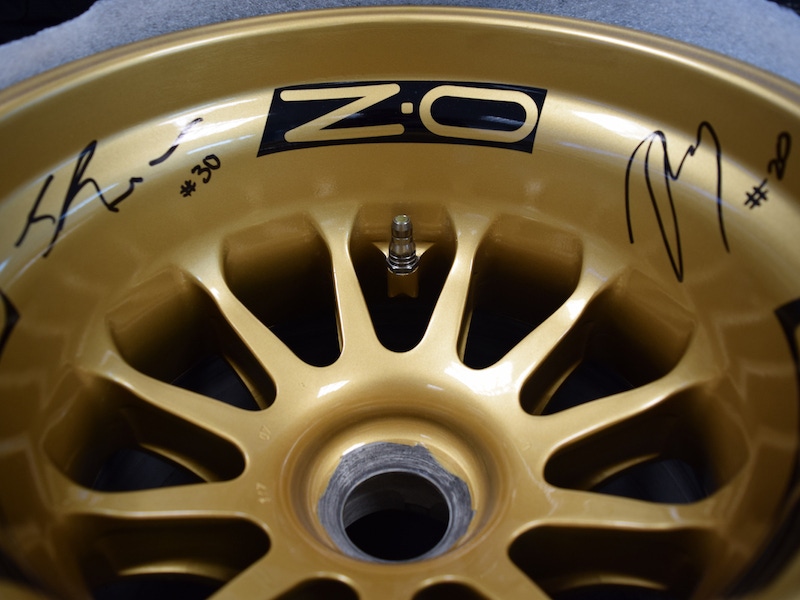 Lot 22. Renault signed F1 wheel
This is an incredibly rare opportunity to own an authentic Formula One wheel. This lot is a Renault Sport Formula One team gold wheel used during the 2016 Season. Signed by drivers, Jolyon Palmer #30 and Kevin Magnussen #20. A unique item and very rare. Would make for a very special coffee table.
This opportunity is made possible by The Movember Foundation and Lindsey Orridge of The Motorsport Collective.

Lot 23. Cerruti Bag
Under the helm of Mr Jason Basmajian, Cerruti are renowned for producing collections that perfectly border the classical elegance of old school tailoring with the comfort and practicality of contemporary luxury menswear. This backpack has been crafted from supple leather and perfectly embodies the house's refined take on men's style.
This unique opportunity was made possible by Mr Jason Basmajian of Cerruti.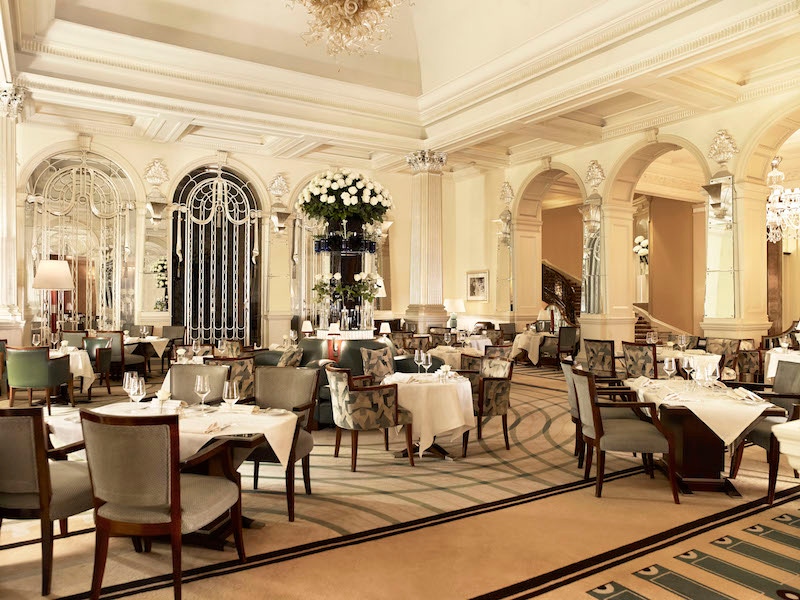 Lot 24. Claridge's at Home
Claridge's Executive chef Martyn Nail will come with his right hand team to cook for you and up to 8 guests at your own home (in London and with a radius of 15 miles). He will work with you to create your own bespoke three-course menu, which could include anything from his famous Claridge's chicken pie to his legendary truffled lobster risotto. Champagne and wine chosen by their head sommelier included. The Head waiter will be in attendance and your table will be dressed Claridge's-style replete with crystal glasses and fresh flowers. Or if you don't have a London residence, Claridge's will offer the above but make it an interactive dining experience in the heart of Claridge's Kitchen with the full theatre of the Claridge's brigade on display!
This opportunity is made possible by Paul Jackson and Paula Fitzherbert.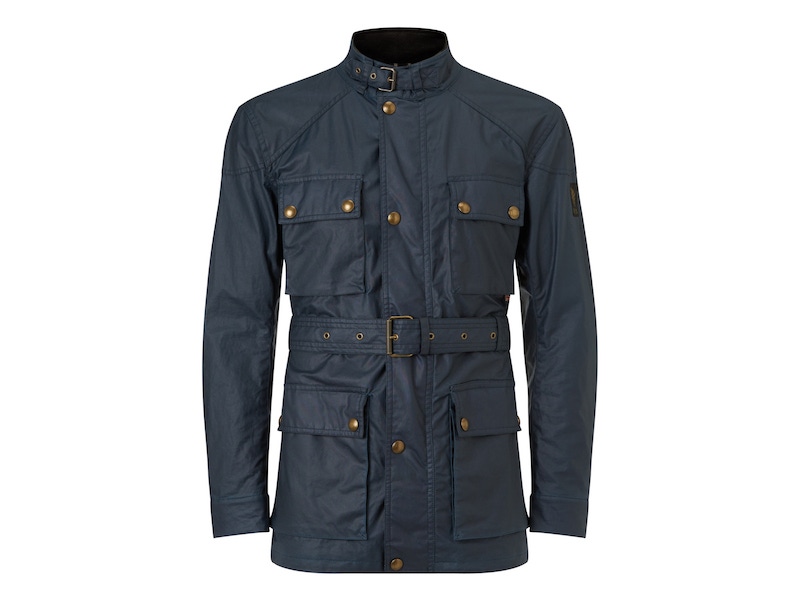 Lot 25. Belstaff VIP personal shopping experience
Belstaff are, among other things, producers of the finest wax cotton jackets to grace our planet. The Roadmaster for example is just one of their iconic designs, with a modern streamlined fit, a belted waist and four large storm pockets, it is the quintessential waxed motorcycle jacket. Up for grabs is a VIP shopping experience at Belstaff's flagship New Bond Street store to fit and gift the winner with the perfect Belstaff wax-cotton jacket.
This experience has been made possible by Natalia Cassel and Belstaff.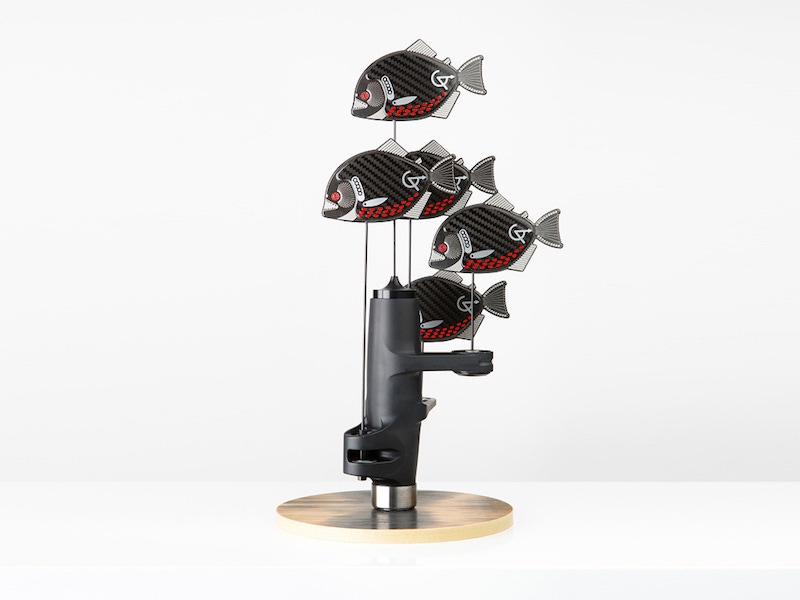 Lot 26. Alistair Gibson carbon fibre 'Rocking Piranha' sculpture
A truly remarkable artist, Alistair Gibson specialises in crafted unique sculptures made from the notoriously difficult, famously brittle material that is carbon fibre. Having had a previous career as a lead mechanic at the Benetton Formula One team and other stints as chief mechanic at BAR and Honda, Gibson has applied his F1 knowhow to the fine art world. This 'Rocking Piranha' sculpture is a fantastic showcase of his incredible skills, which truly belie what is possible with human hands.
This opportunity is made possible by Mr Alistair Gibson.

Lot 27. Deakin & Francis Motorcycle Helmet Skull Cufflinks
Imbue a rebellious edge to your tailored ensembles with these Deakin & Francis motorcycle helmet skull cufflinks. Intricately made, these cufflinks feature a working jaw, which when opened trigger the jeweledeyes to pop out of their sockets. If you thought it was impossible to innovate with something as simple as cufflinks, Deakin & Francis will prove you wrong every time.
This opportunity is made possible by Deakin & Francis, in particular Mr Henry Deakin.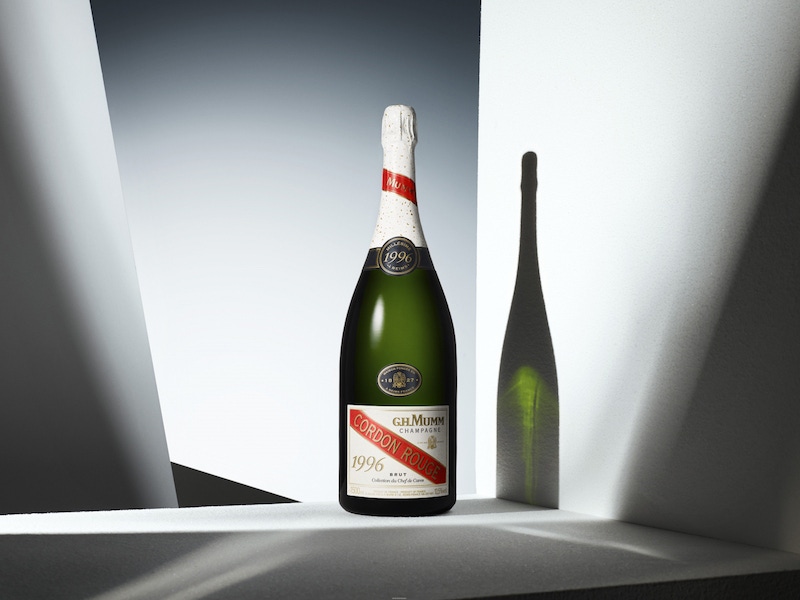 Lot 28. Mumm magnum Champagne Cordon Rouge Collection de Chef du Cave 1996
One of MUMM's finest vintages from the last thirty years, this magnum has been stored in perfect conditions in their cellars in Reims and now it's available for dedicated Champagne connoisseurs to enjoy in all its glory. Cordon Rouge 1996 was the 50th vintage from MUMM and it was noted for its exceptional balance between freshness and intensity, with the nose being described today as 'rich and smoky, with aromas of lemon zest, syrup baked plums and pears with hints of white tobacco'. This bottle is in magnum format.
This opportunity is made possible by MUMM and Pernod Ricard.

Lot 29. Jacksonville Jaguars vs Indianapolis Colts x2 box seats at Wembley
A special opportunity to watch one of America's most popular sports live right here in London. The Jacksonville Jaguars are taking on the Indianapolis Colts in an NFL International Series match at Wembley Stadium that is now sold out. Box seats offer an unrivalled view of the action but even more impressive are the two pitch-side passes that are thrown in with this lot, allowing the lucky winner to stand mere feet away from the pitch prior to the game kicking off.
This opportunity is made possible by Mr Hussain Naqi.

Lot 30. Dinner for six at 5 Hertford Street
An opportunity for six people to dine at 5 Hertford Street, one of the most exclusive member's clubs in London. Located in the heart of London's Mayfair district, 5 Hertford Street is renowned for attracting the world's elite. This is a fantastic chance to enjoy the venue's outstanding food with friends in the luxurious surroundings of the club's restaurant.
This opportunity is made possible by Robin Birley.

Lot 31. Dinner for four at Casa Cruz
Dinner for four at the sumptuous Casa Cruz, nestled in the middle of Notting Hill. Serving Argentinian food of the highest order, Casa Cruz has been gaining quite the reputation since it launched this time last year, and it's been the go-to destination for those seeking top-notch yet refreshingly simple cuisine served in truly extravagant surroundings.
This opportunity is made possible by Juan Santa Cruz.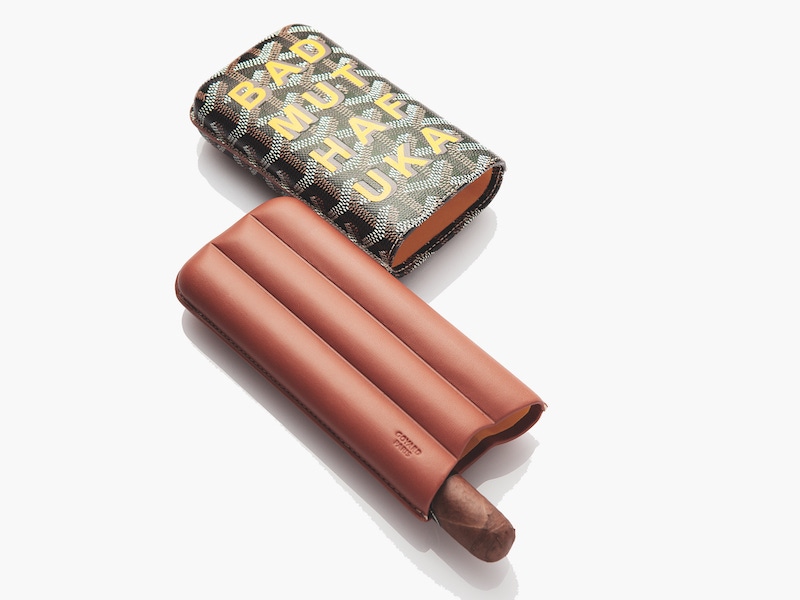 Lot 32. Goyard Cigar Case with Fully Customisable Monogram Option
Established in 1853 in Paris, Maison Goyard is the oldest artisanal trunk maker in the world. It is impressive that the maison has only increased in relevance with the passing of time and is today the ultimate in exuberant luxury leather and canvas accessories all manifested with a greater sense of elegance and elan that any of its competitors. Goyard also makes one of the very best cigar cases around and one of the very few capable of fitting the modern large ring gauge cigars such as the Cohiba Behikes. This lot is for a Goyard Cigar Case that can be customized with the winner's initials or personal motif using Goyard's legendary hand painted customization service.
This opportunity was made possible by Mr. Ahmed "Shary" Rahman.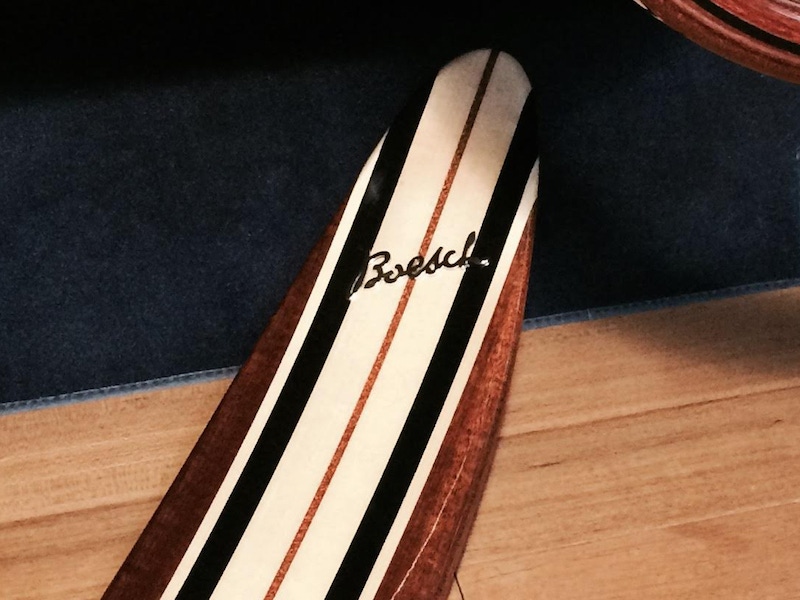 Lot 33. Boesch Mono-Ski
Since the 1920s Boesch has been making mahogany boats by hand. Crafted with the highest level of artisanship each can be considered a floating sculpture and a treasured heirloom passed on from one generation to the next. For this auction they have created a unique mahogany mono-ski inspired by the vintage skis of the 1960's. As an added touch of elan
Huntsman
will make the Bespoke tweed ski bag to match.
This opportunity was made by Marcel Heitz of Boesch Classic Boats.
www.huntsmansavilerow.com