Doppiaa bring their A-Game
In only three years, Italian brand Doppiaa has impressed with its unique approach to detail, fabric, colour and pattern. The result is a refreshingly modern and elegant take on Italian sartorial style...
When one thinks of Italian sartoria, the brands that immediately come to mind are those classically elegant tailoring houses of the south, Naples especially, who have handed down the craft and expertise from generation to generation, each successive time cementing the codes of the original founder. But to overlook the new wave of tailoring invention being cut from Italian cloth would be to close one's eyes to a wealth of talent and creativity, and one which is swelling by the day. Foremost among the disrupters of the Italian menswear scene today is
Doppiaa
, which takes its name 'Double A' from the first names of its founders, Alain Fracassi and long-time friend Albert Carreras (son of the lauded Spanish tenor José Carreras.) Having founded the brand in 2015, Fracassi and Carreras have already made a significant impression on the menswear market and on us here at The Rake, precisely because they reinterpret the classic tenets of Italian tailoring in favour of a more modern approach to colour and pattern. Soft tailoring, tailoring 2.0, sprezzatura reinvented... call it what you want, but Doppiaa has very quickly defined a niche in the market for high quality smart casual clothing at a very reasonable price. From their flagship store on Milan's Via Dell Spiga, Doppiaa channels Fracassi's family history (his father founded a  Brescia-based tailoring retail business in 1969) with Carreras' business acumen, creating a refreshingly new take on how to wear classic silhouettes and fabrics in ways that haven't been approached before.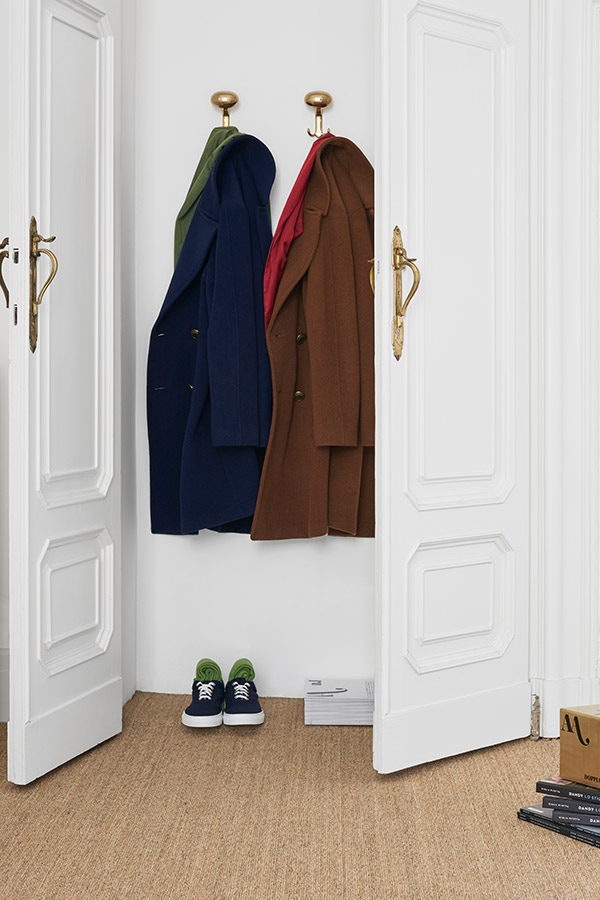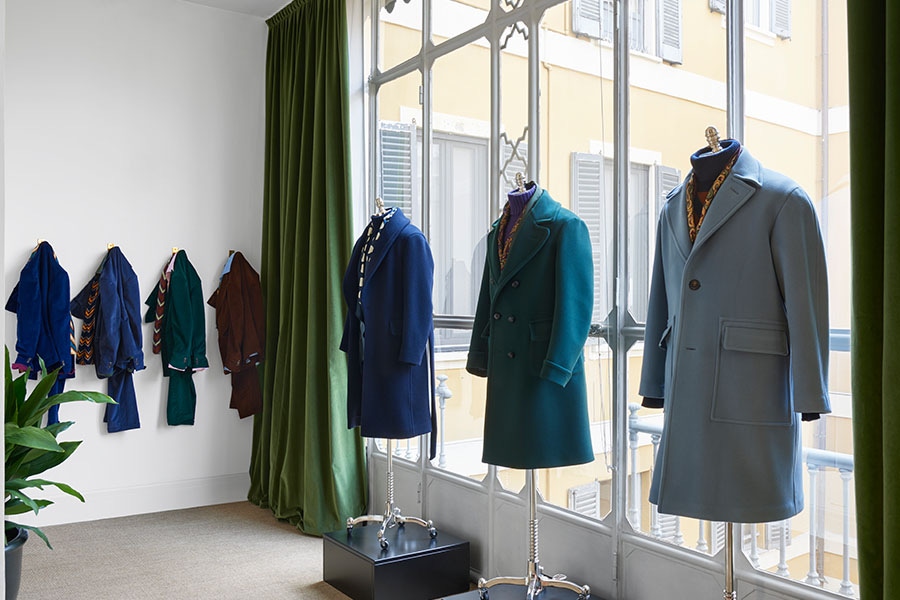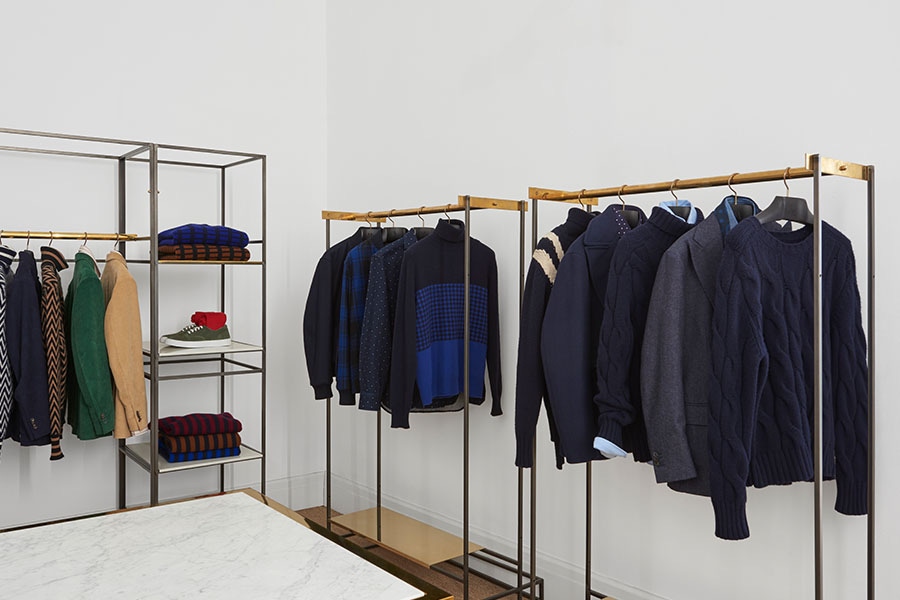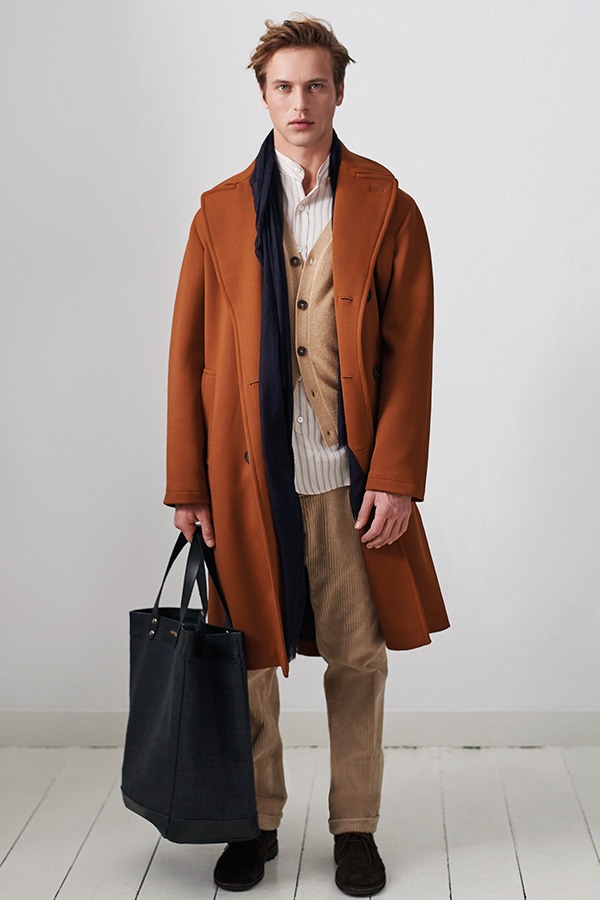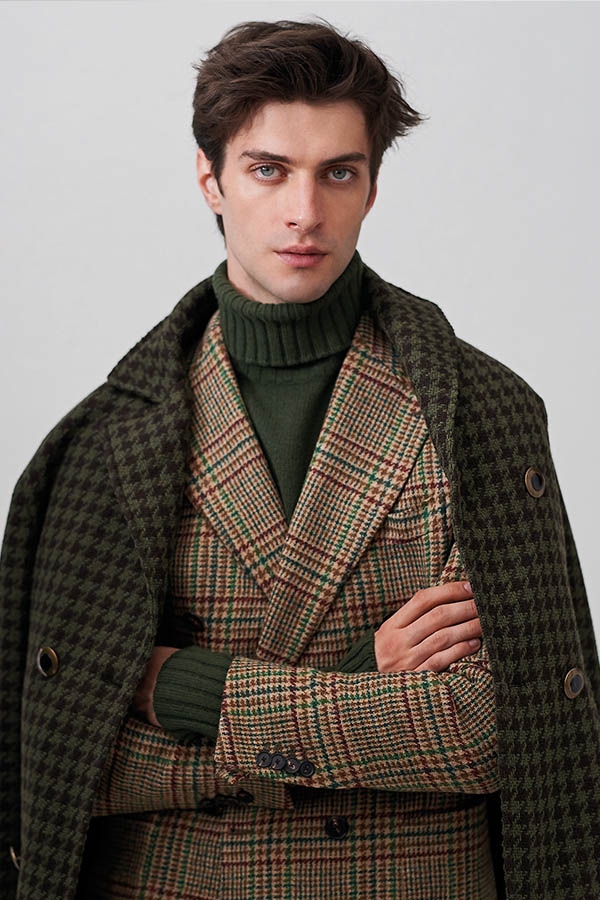 What results is a vibrant, relaxed, colourful experimentalism that plays perfectly into the hands (and limbs) of the man who cherishes confident individuality from his wardrobe. There is an undeniable youthfulness to Doppiaa's designs, perhaps even a touch of eccentricity, but make no mistake, this is high-quality menswear designed for men of all ages. What's more, Doppiaa's modus operandi revolves around two essential cornerstones: 100% Italian manufacturing, and the painstakingly executed pinpointing and selecting of the highest quality fabrics with the most particular characteristics, wherever they may originate.
For the AW18 collection now available on The Rake, the inspiration came from Glenn Miller's big-band tune 
In the
Mood, which was released in 1939. The famous high-spirited swing instrumental served as an invitation for Carreras and Fracassi to really get under the skin of how clothes can influence our feelings and moods, leading them to produce ageless wool coats, velvet and moleskin suits and jackets, turtleneck sweaters and soft fabric shirts that best reflect the optimism of Miller's composition. In fact, this season's knitwear offering from Doppiaa is a lesson in how to go bold with patterns. Thick colour stripes, eye-bending zig-zag patterns and houndstooth block knits allow you to wear the soft wool yarns as statement outerwear pieces, or you can just as easily wear them as confident layering pieces beneath a classic wool coat or cotton trench. Also look out for Doppiaa's round collar shirt, which unlike its sharply pointed cousins, presents a much less formal iteration of the shirt but one that would equally complement a
knitted silk tie by the likes of Drake's
. Above all though, we think that Doppiaa's energy when it comes to fabrics and patterns makes it a fantastic go-to brand for winter layering, enabling you to combine variously tactile elements with eye-catching patterns and motifs.