D R Harris: The most modern of Bicentenarians
Over 200 years old, but thoroughly modern in every sense, D R Harris's grooming products are just what a gentleman needs in his bathroom cabinet.
The apothecary D R Harris takes its name from its two founders, messrs Henry Harris, a surgeon, and Daniel Rotely (D.R), a pioneering pharmaceutical chemist. The story of this now legendary gentleman's groomers begins just before 1790 at No. 11 St. James's Street where Harris's Apothecary set up shop. Over the next 50 years the family established a reputation selling Lavender Water, Classic Cologne and English Flower perfumes to this fashionable quarter of London. For over two centuries this family business in the centre of men's Clubland has served the gentry and the court of St. James's and in 1938 was awarded the warrant as chemists to her Majesty The Queen, later the Queen Mother which was held until her death in 2002. In 2002 D R Harris were also appointed as Chemists to His Royal Highness the Prince of Wales, an honour that was added to in 2012 when they had the Royal Warrant for Her Majesty the Queen bestowed upon them. Today the brand continues to offer outstanding levels of service at their traditional Chemists' shop at 29 St. James's Street, which includes much of the original furniture. Their fine selection of soaps, shaving creams, aftershaves and colognes, skincare products and much more, continue to appeal to all those who appreciate quality and distinction the world over.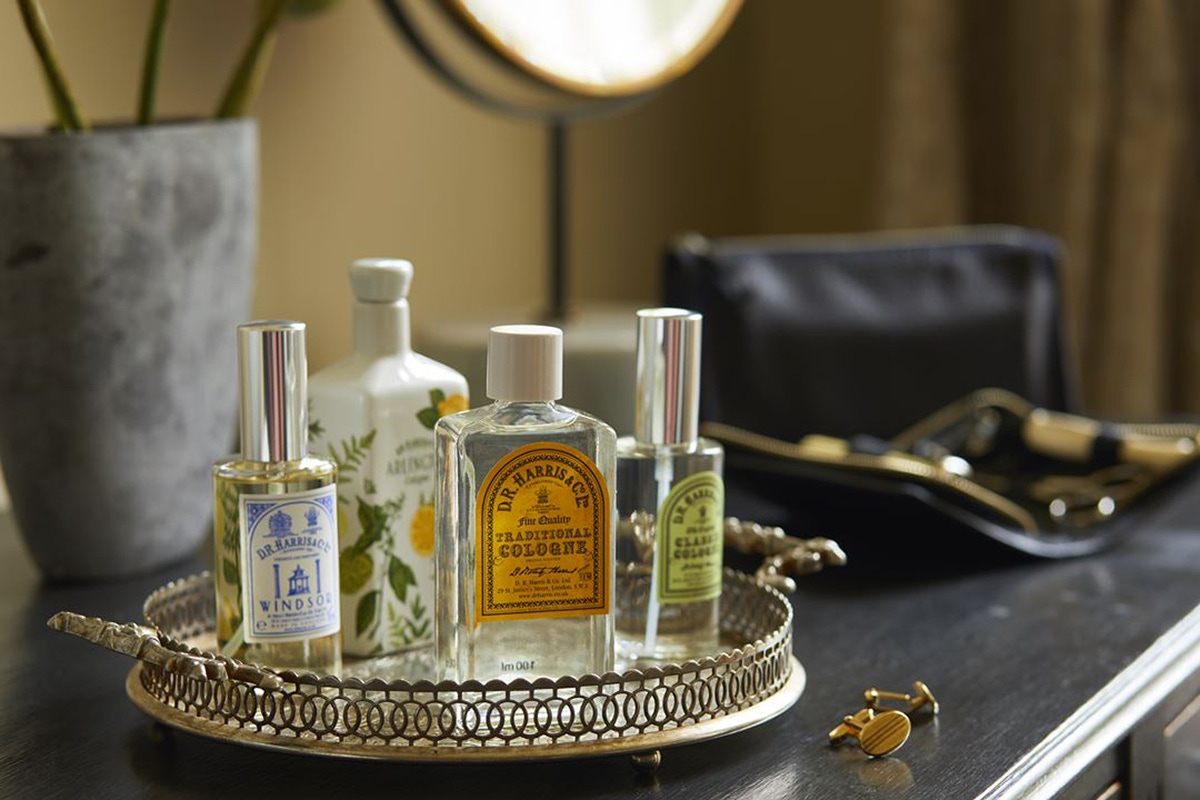 Enough of the plaudits, what are the products like? Well, if your experience of shaving up to now has been limited to quick-lather aerosol foams by a certain brand you know all too well, then sampling a D R Harris shaving soap will make you wonder what you have been doing all these years. Take the sandalwood soap for example, which has been triple-milled to increase richness and the quality of lather, and has been fragranced with bergamot, neroli and ylang ylang. Or the Windsor traditional shaving soap which features notes of grapefruit, black pepper and vetiver.  These soaps smell and feel infinitely better on your skin than the modern day aerosol foams, especially when applied with a traditional badger hair brush. If you like to retain some facial furniture after every shave, then you'll most certainly be in the market for D R Harris's beard oil and brush together with the Windsor moustache wax, which will ensure your facial hair stays in perfect condition. With Christmas just around the corner, D R Harris is also the perfect brand to gift to loved ones and offers some incredible grooming kits for the male members of your family. The Arlington set is one such bundle of joy: it holds everything you need to ensure that your morning is a luxurious experience. The bundle includes a 100ml aftershave, a 75ml shaving cream tube, deodorant, a 150g soap, 30ml cologne, 250ml shower gel, lip balm, 75ml toothpaste and a toothbrush, all from the brand's Arlington range, which is fragranced with a classic blend of citrus and fern. The products are housed in a sumptuously crafted leather washbag with a zip closure and a leather pull tab.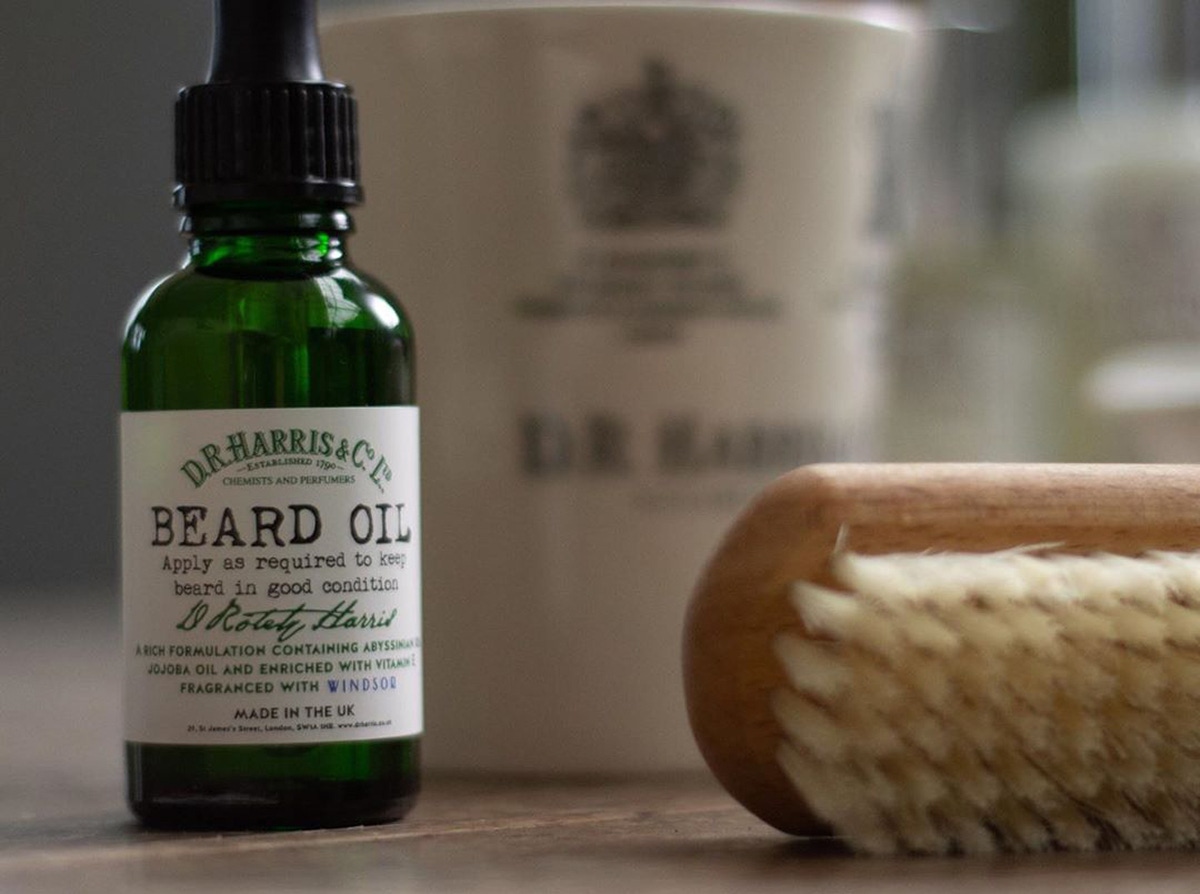 Green is good For a brand that is nearly 230 years old, DR Harris has a very modern approach to sustainable and environmental business policy. Recently, they have been driven to become as carbon neutral as possible, leading to significant improvements in packaging. They no longer use cellophane to seal packets and nearly all of the materials used are recyclable. Glass bottles can be re-used and wooden bowls can be re-filled. They also source as many products as possible from the UK, cutting down on delivery miles and supporting British business. Since June 2018 DR Harris has been working with  Eden Reforestation Projects and through them now plant a tree for every purchase made online and in-store. For every trade order 5 trees are planted. In the shops and warehouse, all waste is recycled using specialist companies. DR Harris have also partnered with DPD who have managed to make their  delivery process completely carbon neutral, and for customers within a 1-mile radius of St. James's Street, London,  your orders will be delivered by pedal power.