The Oenophile: the VIP of the DRC
Christie's International Director of Wine, Tim Triptree MW takes us on a Burgundian odyssey into the heart of the most coveted wine producer in the world: Domaine de la Romanée-Conti.
One question that I am frequently asked when I reveal that I work in the fine wine auction business is what is the most popular wine today and undoubtedly this mantle belongs to the wines of Domaine de la Romanée-Conti. This Burgundian wine producer is so famous in wine collecting circles that it is just known by the initials DRC. (Nothing to do with the African country I must add). A local Burgundian proverb stated that
'Romanée-Conti is the central pearl of the Burgundian necklace'
as geographically the most prized vineyards in this part of Burgundy run from north to south on an escarpment called the Cote d'Or. If you have ever driven along the road the "Route des Grands Crus" from Dijon in the north to Santenay in the south that runs along this escarpment and meanders through the vineyards in the autumn, you will know exactly why this is called the "Golden Slope" – the vine leaves turn an amazing colour that shine gold in the autumn sunshine. DRC is named after its most famous vineyard, Románee-Conti Grand Cru, which is completely owned by the Domaine (termed a monopole) and is tiny at only 1.8140 hectares to be exact and produces small volumes of the most highly-prized Pinot Noir on the planet. The small size of the vineyard means that volumes are extremely small and can be as low as just over 3000 bottles to a maximum of around 7000 bottles per vintage. Match this with high demand amongst wine aficionados it is not surprising that the prices are sometimes eye-wateringly expensive.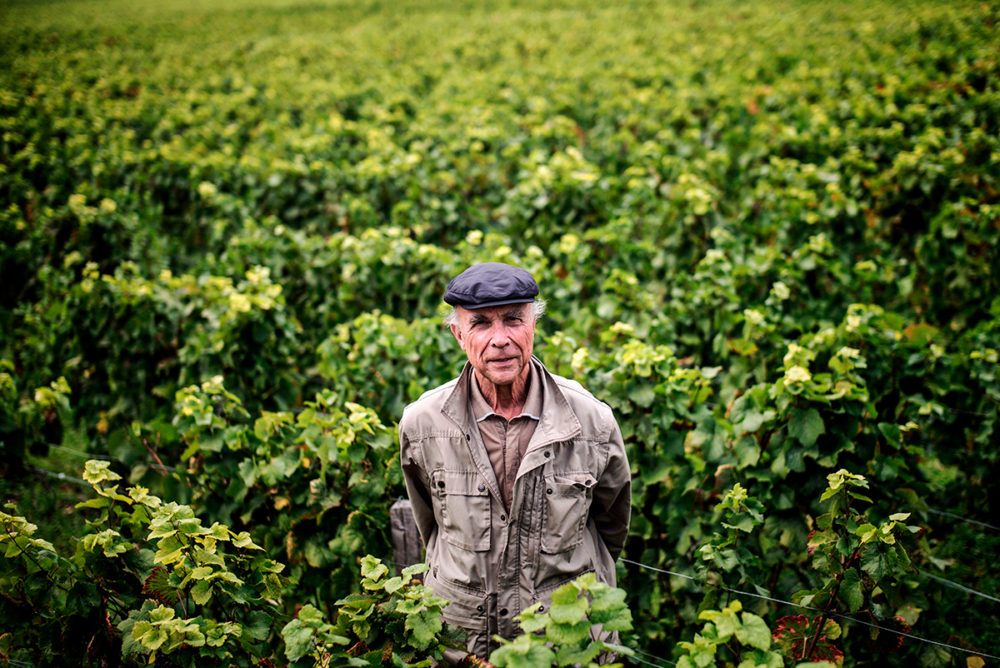 French winemaker Aubert de Villaine poses in a vineyard in Vosne-Romanee, central-eastern France. Auber, 76, head of the prestigious Romanee-Conti domain, was named man of the year by French wine magazine La Revue du vin de France for having been the driving force in the UNESCO world heritage classification in 2015 of Burgundy's 'climats'. (Photo by JEFF PACHOUD / AFP)
When I began working at Christie's in 2005, Burgundy was not in fashion. Bordeaux was the focus for collectors and prices for top Burgundy were much more affordable. I wish I had stocked up back in those days! Since 2012 Burgundy has surged in popularity, driven primarily by demand from Asia and prices have risen consequently. As an example, in 2011 in London, Christie's auctioned a 12-bottle case of Románee-Conti Grand Cru 1988 for £86,000. Last October Christie's sold another case of the same wine for £288,000. This demonstrates the surge in popularity and prices for the wines of DRC. DRC produces stunning wines that manage to combine finesse with power and grace with intensity. Michael Broadbent MW described their wines as
"a fist of iron in a velvet glove"
and having a
"peacock's tail"
of a finish, meaning that the flavours and aromas open up with time in the mouth to reveal complex nuances which are extremely long lasting with a fragrant aftertaste. I have had the pleasure of tasting the wines of DRC on several occasions and I can attest to the magical nature of their wines. DRC produce wines from eight Grand Cru vineyards in Burgundy,  demonstrating the notion of
"terroir"
whereby small variations in vineyards, such as minor differences in subsoil, slope aspect, drainage and microclimates result in different characteristics in the wines, even when the winemaking is essentially the same for these Pinot Noir grapes. These eight wines are Románee-Conti, La Tâche, Romanée-Saint-Vivant, Richebourg, Grands-Echézeaux, Echézeaux, Corton and Montrachet (their white wine from Chardonnay. DRC also own a minuscule section of Bâtard-Montrachet, which is not commercialised so only if you are ever lucky enough to visit DRC will you get a taste of this extraordinarily rare white Burgundy).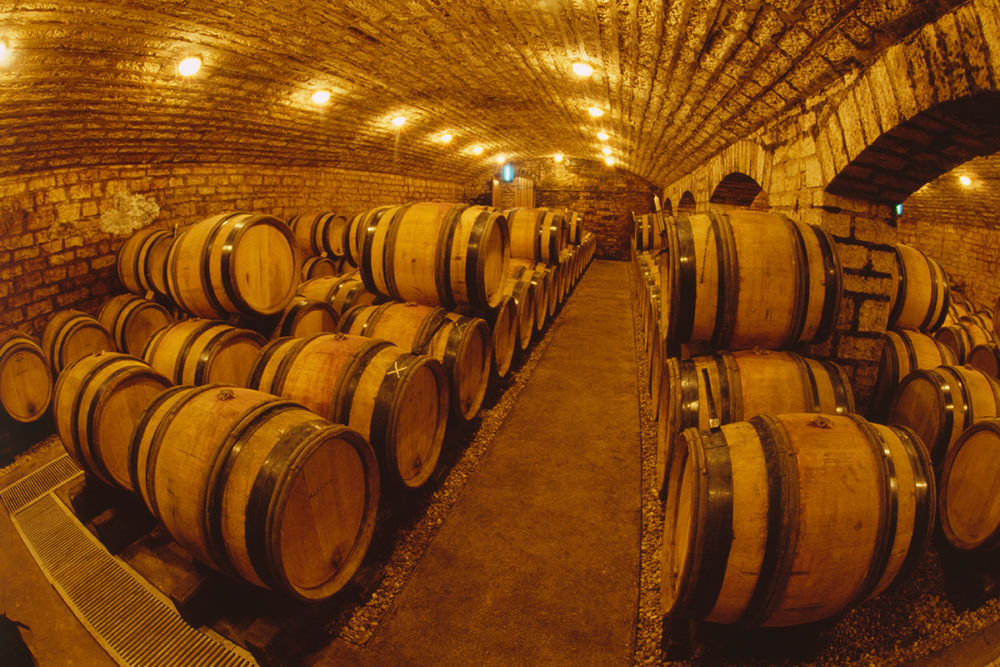 The wine cellar of the Domaine de la Romanée Conti, considered as one of the best wines of Burgundy. The vineyard , covering an area of 1.8 hectares is found in Vosne-Romanée. The wine is sold only every three years, in a case of 12 bottles which contains a unique flask of 'La Romanée Conti'. Only 6000 bottles are produced each year. (Photo by James Andanson/Sygma via Getty Images)
Of these their top wine is Romanée-Conti which is the longest-lived of their wines, developing extraordinary complexity with bottle age, combining a silky texture with concentration, power and purity of fruit and an incredible persistence of flavour. Next in the pecking order comes La Tâche, which in some vintages can match the longevity of Romanée-Conti, but tends to be more approachable, a lighter and more delicately perfumed and fragrant style. La Tâche is only separated from Romanée-Conti by a narrow track and it is amazing that these wines often have a completely different character from the same vintage. Richebourg is powerful, rich and complex with an earthier and spicier character. Romanée-Saint-Vivant is delicate, elegant and floral and can be rated qualitatively alongside Grands-Echézeaux in terms of power and persistence. Grands-Echézeaux is considered a finer, fleshier and slightly more intense wine than the suppler tannic structure of Echézeaux. And finally Corton (from further south in the Côte de Beaune whereas the others are from the northerly Côte de Nuits) is often more structured and tannic, requiring time to evolve in bottle. However, the best way is to try and figure out these nuances by arranging a horizontal tasting (the same vintage, different wines) of DRC's wines, and please do invite me along too!
Tim Triptree MW, is the International Director of Wine at Christie's (christies.com).