Dressing Gotti: How John Travolta Became The Dapper Don
With the cinematic release next month of Gotti, starring John Travolta, The Rake caught up with Matteo Perin, Travolta's personal tailor and the man responsible for transforming him into the "Dapper Don".
In June 15, 2002, Gambino crime boss John Gotti was, to quote Tessio in the first
Godfather
movie, finally "sleeping with the fishes." The man, who earned the nickname The Dapper Don, was laid to rest in St. John's Cemetery, Queens, New York, wearing a double-breasted, black pinstripe suit. In death as in life, Gotti was immaculately turned out, continuing a long tradition of mobsters who used sartorial prowess as a means to convey authority, respect, legitimacy, and no small degree of fear. Murderous men like the charismatic casino boss Bugsy Siegel; 'Crazy' Joe Gallo (who was actually a schizophrenic, hence the nickname); New York's drug-trafficking Sicilian import Cesare Bonventre; the bootlegging maestro Al Capone; and perhaps the true godfather of modern organised crime, Charles 'Lucky' Luciano, all of whom were impeccably dressed men, using fine tailoring as a figurative armour and indicator of status in their respective crime families. Indeed, Bonventre, is deemed by many an organised crime historian to have introduced Brooklyn to Sicilian
sprezzatura
and was arguably the precursor to the loose, boxy shapes that Giorgio Armani popularised in the 80s.
In the biopic
Gotti
, released later this month in which John Travolta plays the 'Teflon Don', designer Matteo Perin does an exemplary job in characterising the aesthetic transitions of Gotti throughout his life.
As Travolta's bespoke tailor and the man responsible for his suits in the film, one might think Perin's task would be a fairly straightforward job: go through archive images of Gotti and recreate the suits, but in fact, the demands of cinema require far more than mere imitation. "It was actually quite difficult to find archive images of Gotti that haven't been seen before," explains Perin. "The family had some photos of course so that helped a lot, but they were more for mood because I wanted to also see how the character came to life in these suits. It's one thing to make a custom suit for someone, but it needs to create a persona. The best bespoke suit is always an extension of someone's personality so it was important for me and for John that he was both comfortable in his outfits but also that he felt like Gotti in them."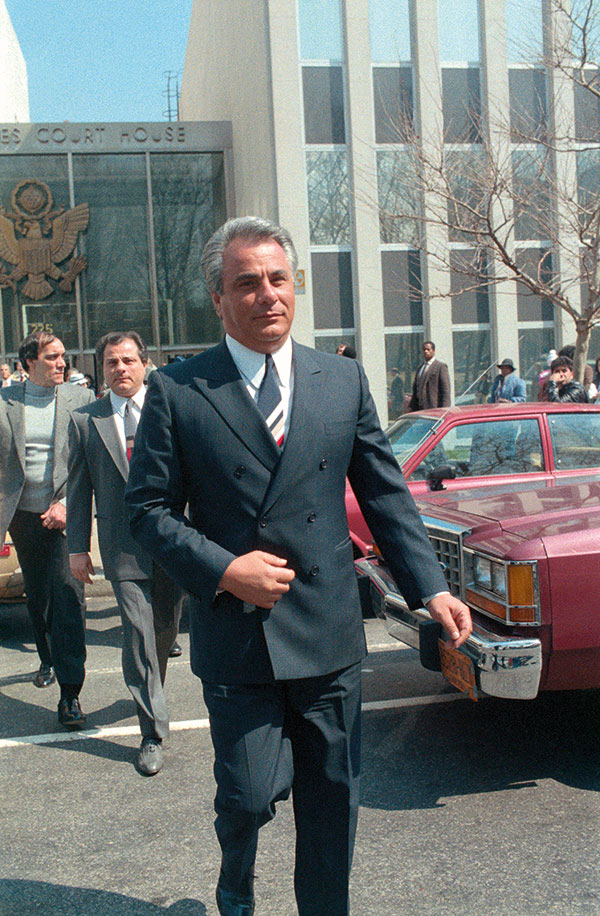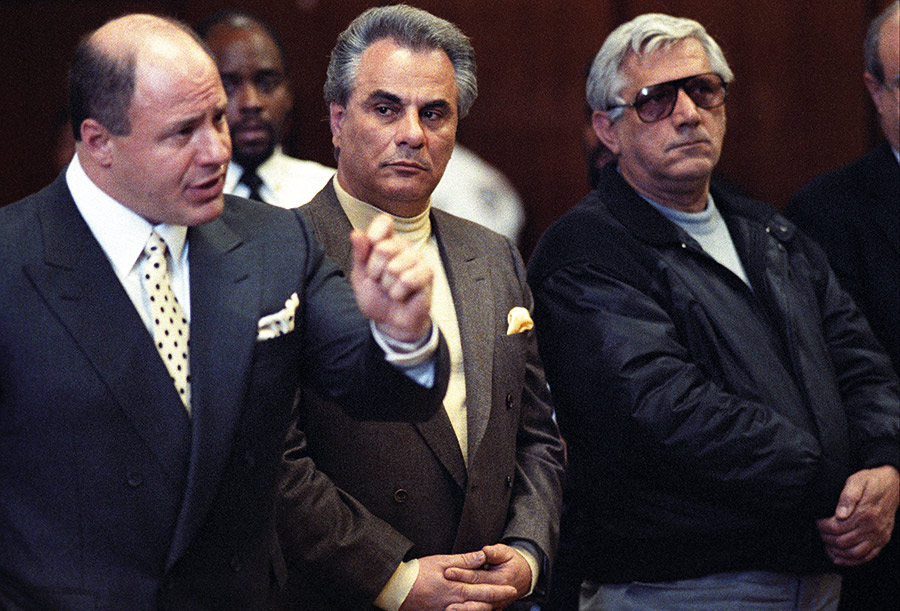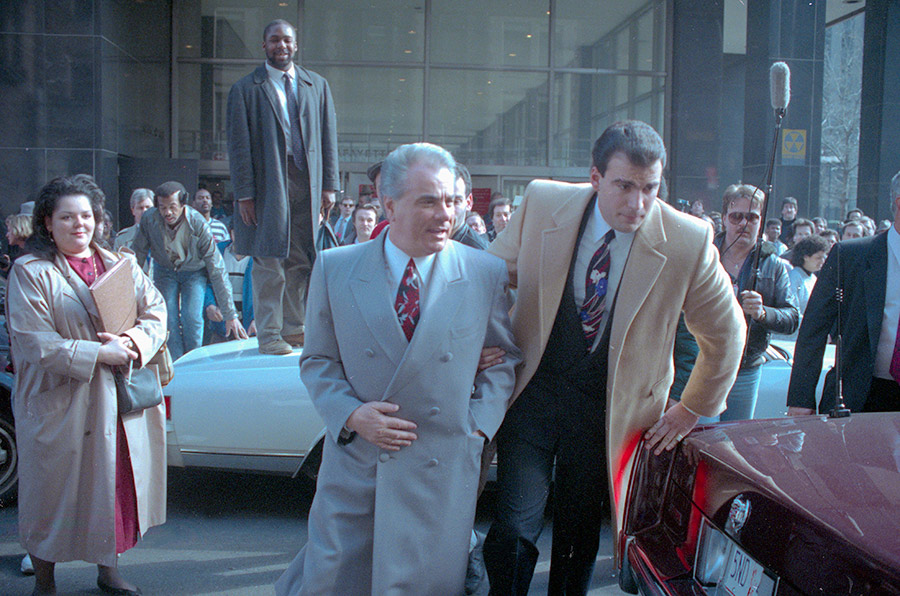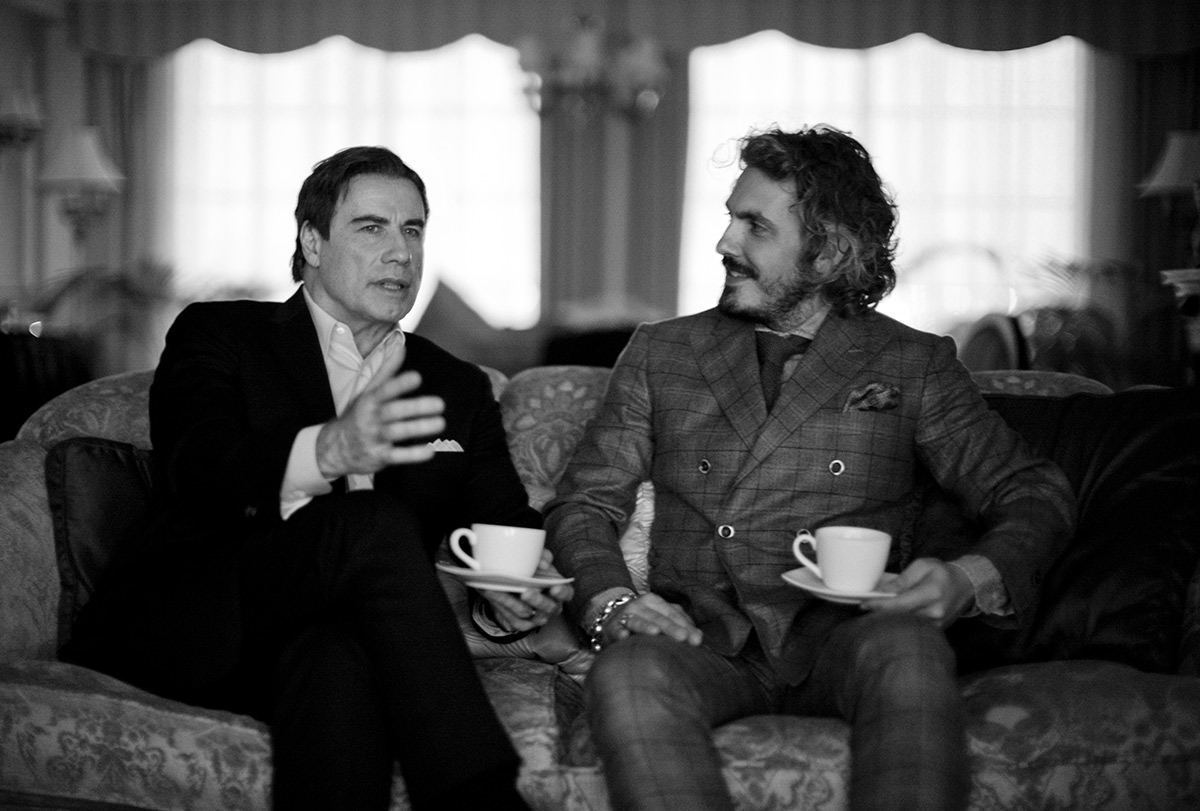 The difficulty for Perin, and for any costume designer for that matter, is that one is not simply charged with making the actor look his best at all times. For a bespoke tailor, whose entire modus operandi is making people look beautifully turned out, this can pose certain challenges. 
"In some ways I wanted Travolta to show he was Gotti but also not to look like we were just copying the outfits 100% because they were obviously two different people with different visual characteristics," says Perin. "For example, in one of the court cases Gotti wore a grey double-breasted pinstripe suit, but for Travolta's character, I altered the pinstripe so it would have the correct effect on camera. When you're buying a suit it's very easy to gloss over the width of the pinstripe or the amount of stripe showing over the fabric, but these small considerations can have a big impact on the finished look."
During the early years of his criminal life, when he was hijacking airport-bound trucks for his then mentor Carmine "Charley Wagons" Fatico, Gotti wasn't buying custom-made suits, but nevertheless liked to wear tailoring. "I retrofitted these suits on Mr Travolta in such a way that they did not look bespoke, but as the movie progresses and this sartorially inclined mobster evolves, Travolta's suits fit perfectly, so it was this transition that I wanted to show," says Perin.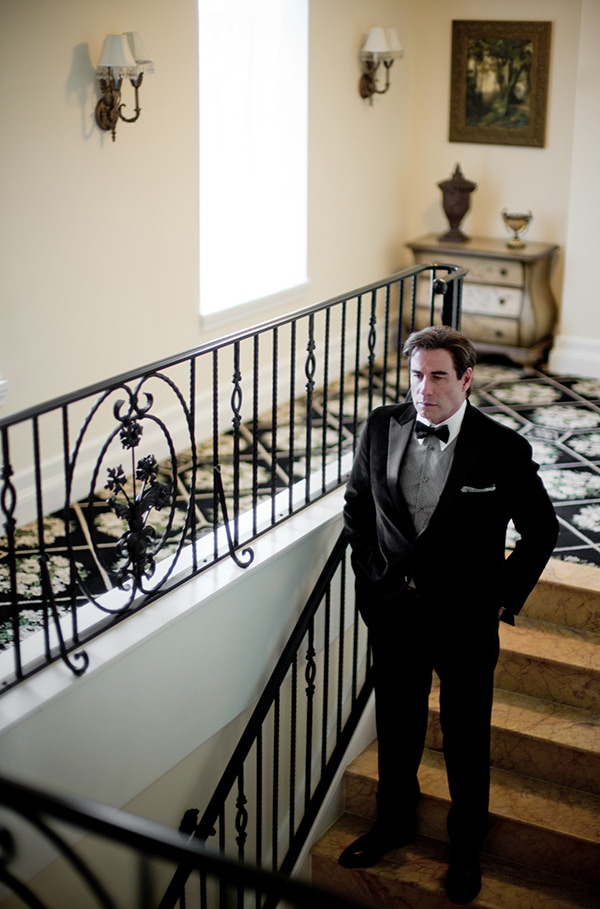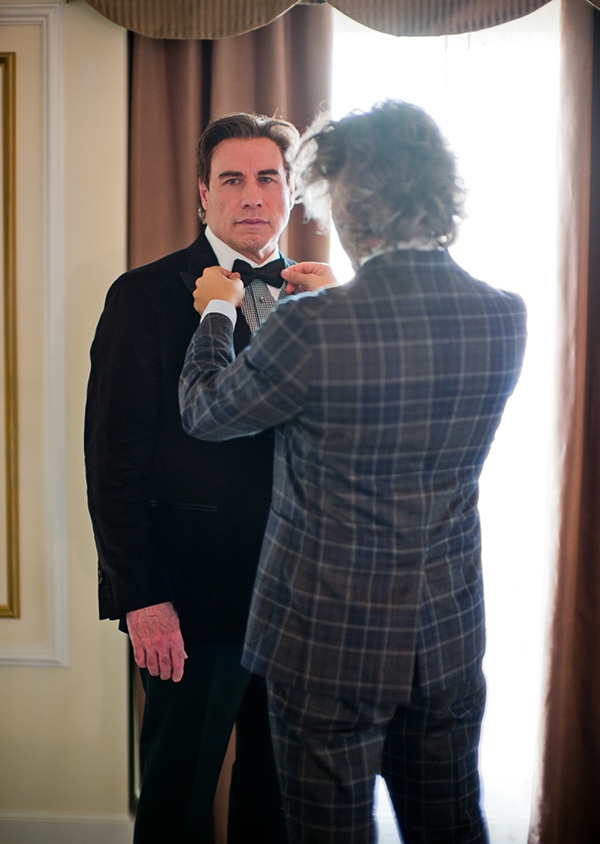 Gotti's personal style was not too different to the Italian aesthetic now, he explains. "Everything that he wore was pretty tight and very fitted, considering this was the 80s when everybody, especially in America, was wearing larger, boxy cuts with roomy shoulders. The suit was in the age of Armani but Gotti was kind of like the opposite, in many ways ahead of his time."
Many of the photographs of Gotti were taken in and around courtrooms, displaying his preference for long, narrow spread collars, elaborately patterned ties and matching pocket squares, but Gotti but there were times when Gotti felt he could let his sartorial guard down. As Lewis Kasman, Gotti's right-hand man (later turned FBI informant) recalled in a
New York Post
interview in 2012, he and Gotti would often retreat to Montauk, where he would ditch his silk suits and pocket squares in favour of shorts and sandals with black knee-length socks, accessorised with an endless flow of martinis: "
Bombay Sapphire, straight up, ice cold. If it didn't have shaved ice, the bartender got whacked," Kasman said.
If there is a sartorial lesson to be learned from John Gotti it is that a suit should be given the utmost consideration, from the provenance of cloth and how the suit is cut to the minutiae of pinstripe width and button choice. As Perin says of the tailor's obligation: "You have to make something not just for the physical dimensions of the person but also their persona." The correct suit has the unerring ability to harmonise one's outward appearance with one's truest projections of character. In many ways, we are all acting when we are dressed up, but an ill-considered suit will convince no one.
Browse the finest Savile Row and Italian suiting here, only on The Rake.