DRIVING BASS: Guy Berryman
When Coldplay guitarist Guy Berryman isn't on the road with the biggest band in the world, he can be found at his English country home indulging in one of his passions: car restoration and collecting. He invited The Rake to the Cotswolds for an exclusive tour…
As the train pulls noisily into the station, The Rake's photographer Rikesh Chauhan and I can make out the figure of Guy Berryman in his Mercedes AMG, a vehicle altogether more futuristic and impressive. There is something charming about the sight of the bass guitarist of one of the world's most successful bands — Coldplay — waiting to pick us up. We are on the way to his house in the Cotswolds to discuss his passion for and profound knowledge of cars. Even though Guy is more famous as a musician and producer, he is a genuine connoisseur when it comes to cars, though music had to take the lead early in his life. When he met the other members of Coldplay — Chris Martin, Jonny Buckland and Will Champion — they were studying at University College London. Berryman says: "I always wished I could do music. I went to university to study mechanical engineering, but I actually went to university to be able to meet other people to create a band. You know that it could happen — but the chance was really small to make a living out of it." Any semblance of doubt was laid to rest when, after their second album, A Rush of Blood To the Head, they were invited in 2002 to headline Glastonbury for the first time, a career highlight for Berryman and a moment in musical folklore. It also meant that Guy's hobby had to take a back seat. "For the first 10 years of Coldplay I was not really focused on cars," he says. "We were so busy recording and touring while I was living in London, which is not the right place to have, keep and work on cars as well as drive them. One day I decided to live here full-time in my house [in the Cotswolds], where I can live out my passion for cars."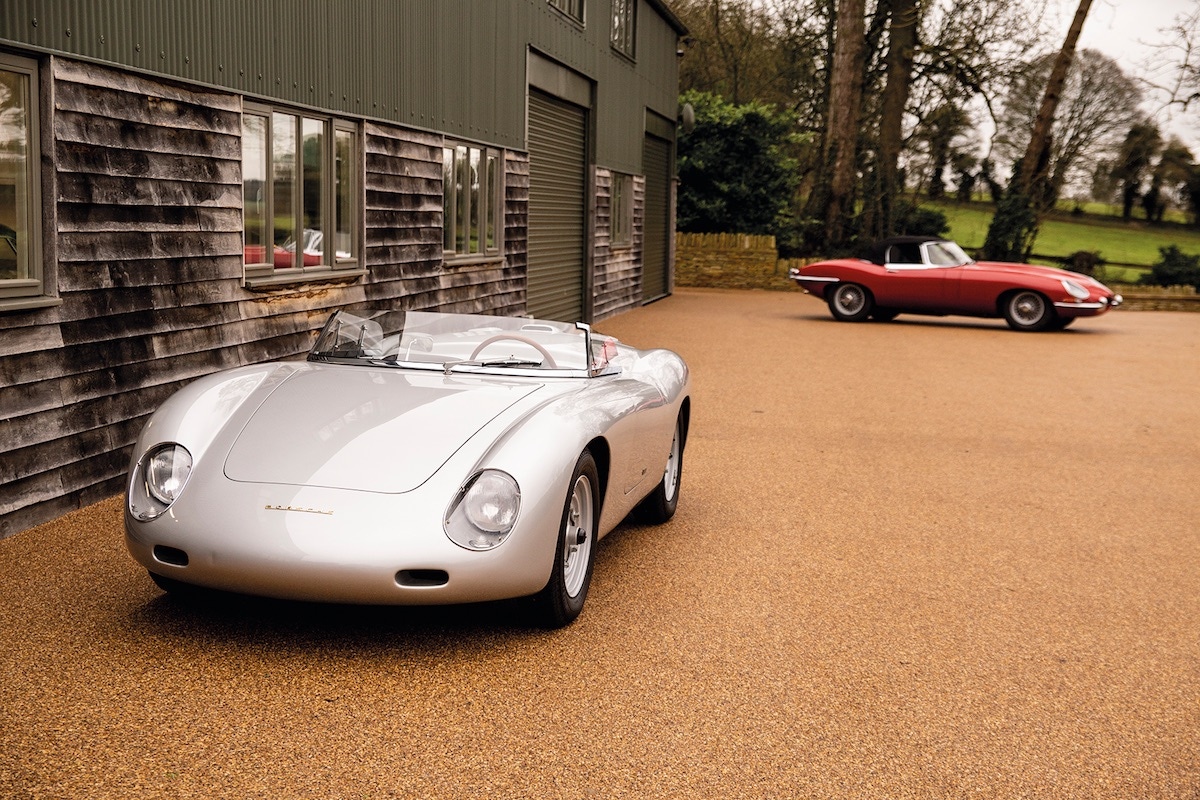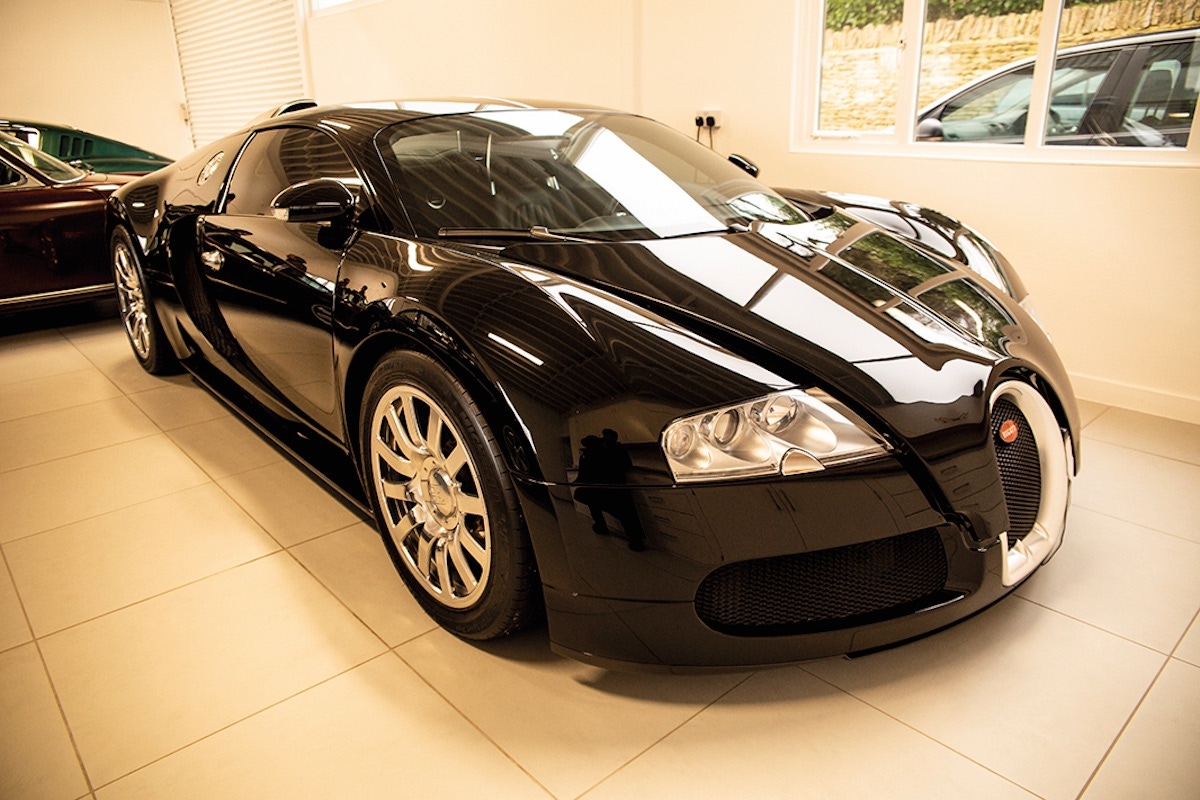 The limestone house magnificently refurbished by Guy is an idyll for anyone passionate about cars, music and fashion. It is home to The Road Rat, the car magazine Guy founded, as well as a collection of exceptional and rare automobile beauties. Guy collects unusual European sports cars from the 1950s, sixties and seventies, his favourite periods of design. Everything started with his father's red Triumph TR3, which he got during his twenties. "When I was a teenager I always helped my dad to fix up his car, and I fell in love with it," he says. But the premier car of Guy's collection is a red Jaguar E type 4.2L from 1967, recently delivered after a huge restoration. It had previously been disassembled by a renowned U.K. Ferrari importer called Col. Ronnie Hoare. Berryman says: "I like to find project cars and do the restoration, even doing the job myself here in my workshop, or handing it over to anybody I trust 100 per cent. I am a purist. I love the perfection in restoration, I want to know my car perfectly and what has been done exactly." Heteroclite in his choices, he is always driven by the beauty of the design and the history and rarity of a car, like his Ferrari 275 GTB in a stunning pine-green or the full-black Bugatti Veyron. "I like to find things that are quite rare, something very special," he says. "I never buy cars by going online. I always found cars in strange ways, through coincidences like the 275 GTB 'barn-find' I bought in America. I brought it back to England and started restoring it to return it to its original shape." The body had been modified, from a short nose to a long nose, but she is now back to how she was meant to be.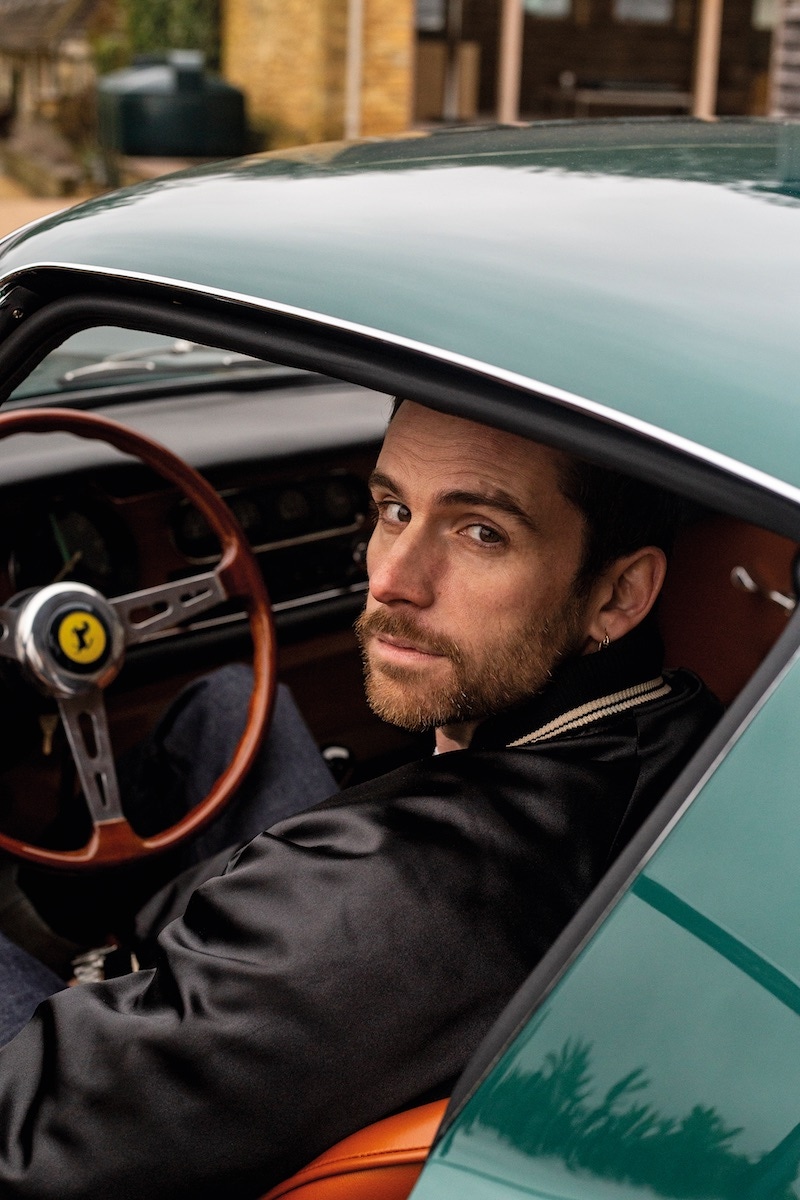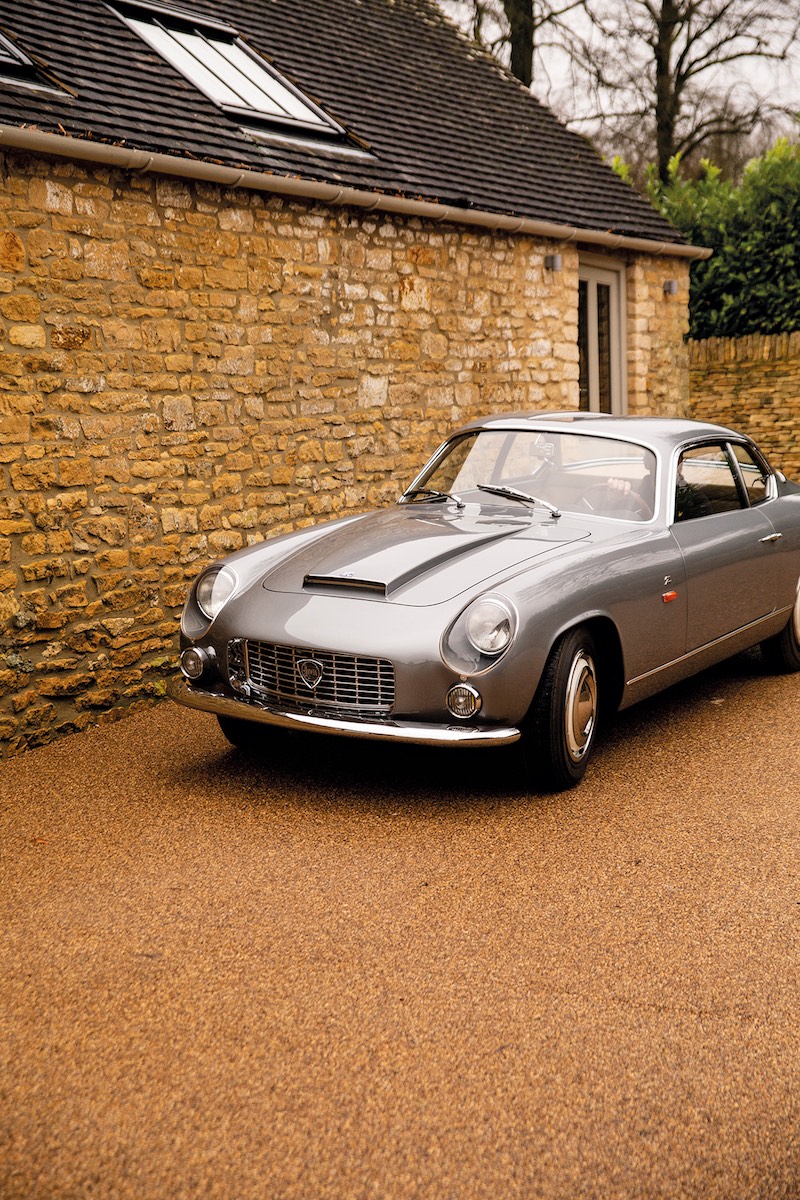 A rare and special Zagato Porsche Speedster is also proudly tucked away in Berryman's garage. The original car was commissioned in 1957 by the French race and rally driver Claude Storez, who was killed in an accident in February 1959. Andrea Zagato decided to build a run of nine 356 Carrera Speedster Zs for Zagato connoisseurs to honour both Storez's memory and Porsche's 60th anniversary. The Bugatti Veyron is the superstar of all cars, named the car of the decade (2000-09) on BBC's Top Gear. It can reach a top speed of 253mph. "I love the Veyron," Guy says. "It is an iconic car and an engineering accomplishment. You can comfortably drive with 1,000 horsepower behind you." His collection mixes different styles and spirits, from a Fiat Abarth to a Porsche 911 S short-wheel base and a rare Alpine A220 ex-Le Mans 1968-69 that is in preparation for Le Mans Classic within two years. "There are many cars I would love to have, like a Ferrari 250 SWB, which for me is the ultimate legendary classic car, or the iconic McLaren F1," he says.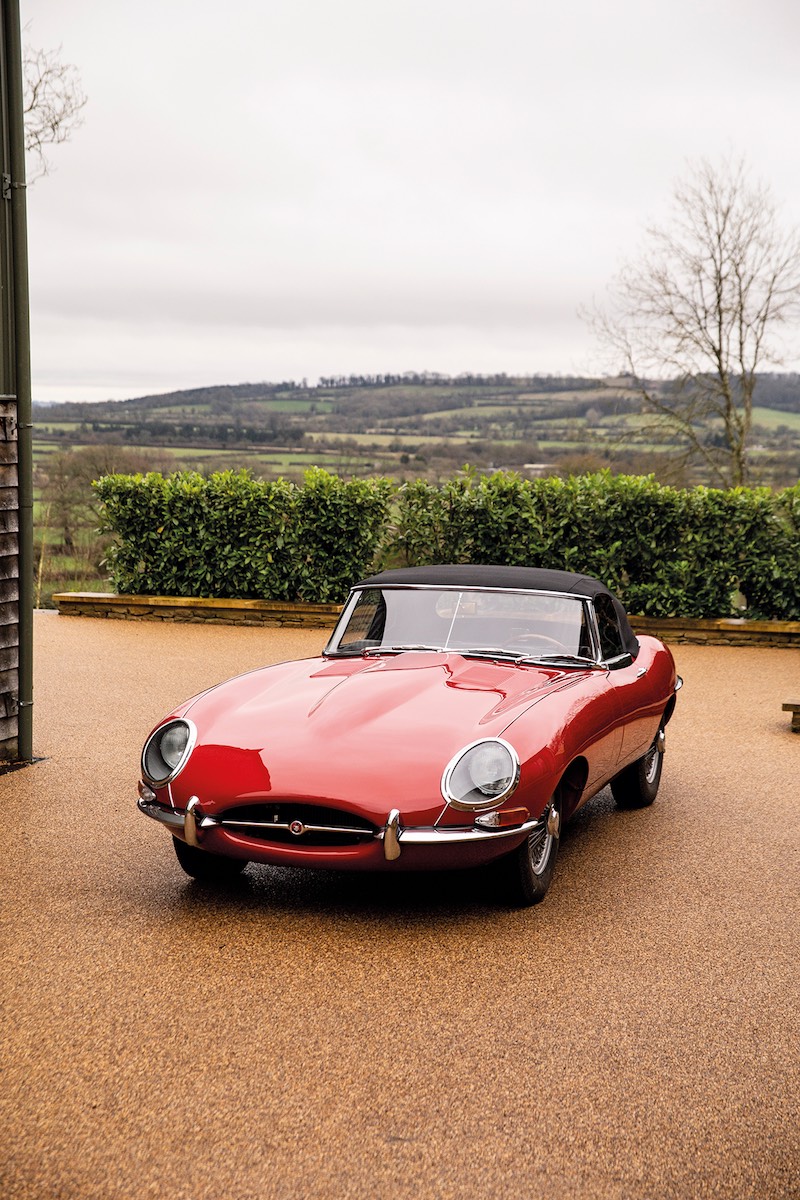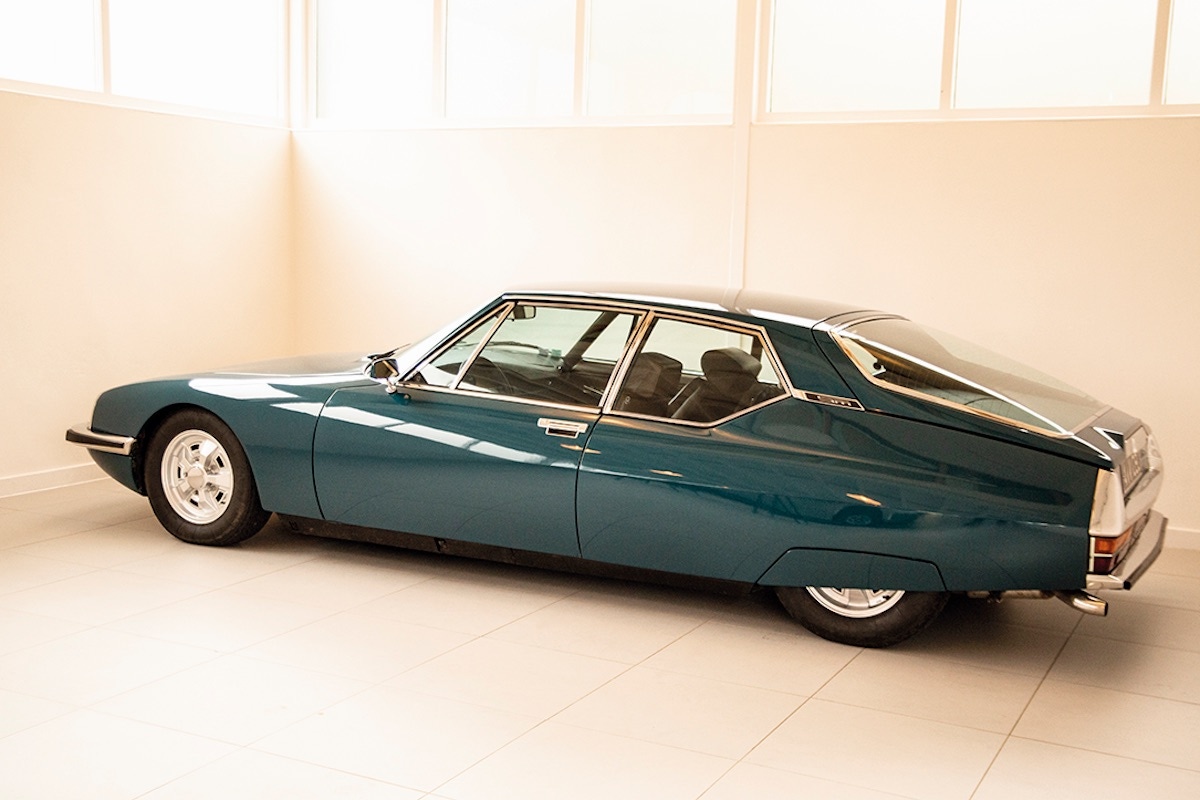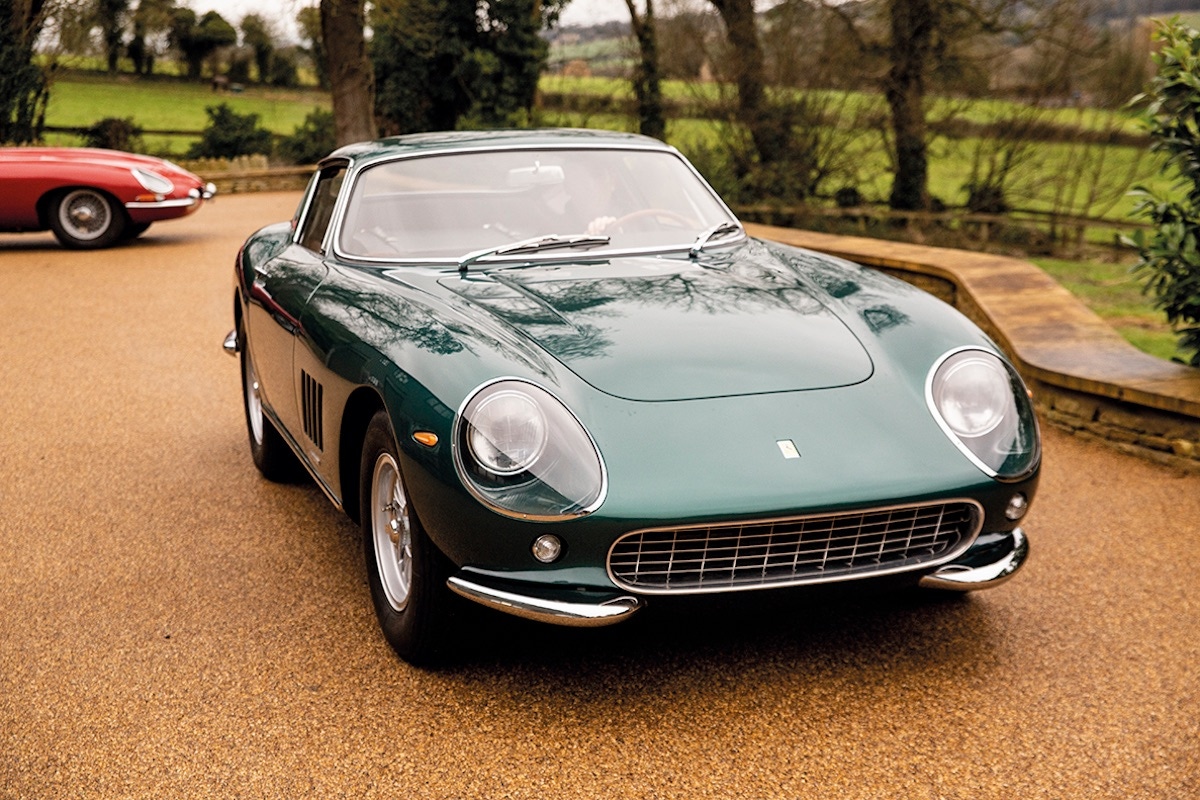 Berryman takes in the beautiful scenery and delicious cuisine of a European road trip when he can. "I love driving the Alps from France to Italy — the Dolomites are amazing for driving," he says. "One of the most memorable road trips I had was when my good friend Magne Furuholmen, from A-ha, and I collected the Zagato Porsche Speedster from Milan. We drove to Nice through Chamonix and the Alpes-Maritimes with terrible weather conditions. We could see nothing in intense fog and strong rains. We even borrowed two buckets to scoop the water out of the car. What an experience." It seems collecting cars wasn't enough for him, so in order to celebrate his passion, he and two friends and car specialists created
The Road Rat
, which is a stylish, collectable tome you can put on the shelf and keep for ever. But Berryman's passion for aesthetics and design doesn't start and end with cars. He collects military clothing from the 1940s to the seventies, like U.S. Air Force and Vietnam-era jackets, and British army and navy clothing. He is attracted to making and designing things, so it is no surprise that in September he will launch a luxury clothing and accessories label called Ratino. "I like things well crafted, timeless, and not fashionable," he says. "I love things that are going to look good in the future, in the way of sustainable fashion: keep it for the rest of your life." Life can be lived in different ways, but always it must be done passionately — a concept that Berryman embodies in everything he does. This article featured in Issue 69 of
The Rake. Subscribe here.