Ducati's New Café Racer: From Rebellion to Respectability
The café racer motorbike underlines a powerful evolution from trendy subculture to cult classic.
Trends are fickle. They are by nature temporary and for the most part inauthentic. A real man, with his own sense of developed style, typically eschews them. That doesn't mean to say a trend can't be attractive or appealing, it just means that without substance it won't endure. Many times trends arise from something genuine and purposeful. Following the nature of trends, an item is hijacked, bled dry, and then discarded. Other times, however, what's adopted as a trend actually becomes a movement and gains a certain amount of acceptance and even respectability. (Think blue jeans.) The café racer has been somewhat of a byword for
trend
in the motorcycling world for the past few years. Born in London in the early 1960s as something wholly purposeful, it resurfaced in the mid-2000s on the wave of retro-inspired cool. Being a customised urban ride, it was welcomed with open arms by 21
st
 century fashionistas owing to its personalised signature and, more important, its inherited DNA of speed, rebellion and metropolitan cool. "The café racer (rider) is a different breed," said
Hunter S. Thompson
. "Pure speed in sixth gear on a 5,000-foot straightaway is one thing, but pure speed in third gear on a gravel strewn downhill S-turn is quite another. A thoroughbred café racer will ride all night through a fog storm in freeway traffic to put himself into what somebody told him was the ugliest and tightest decreasing-radius turn since Genghis Khan invented the corkscrew. Café racing is mainly a matter of taste. It is an atavistic mentality, a peculiar mix of low style, high speed… and overweening commitment to the café life and all its dangerous pleasures." As with any lifestyle cult, the café racer was a statement. Like the American-born chopper was to California and the open road, the British-born café racer was to England and city streets – each a subculture of motorcycling, a counter-culture of society, and a ticket into a club of cool.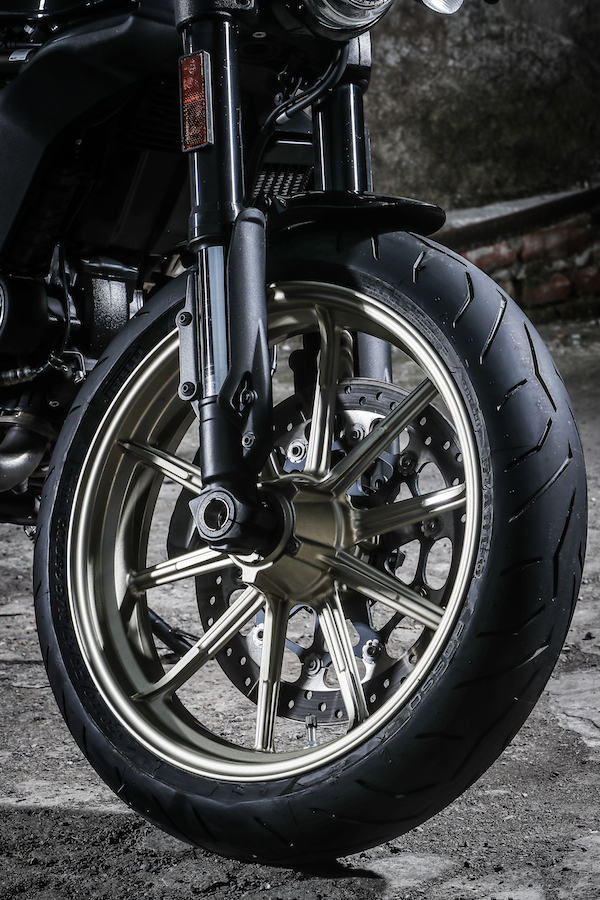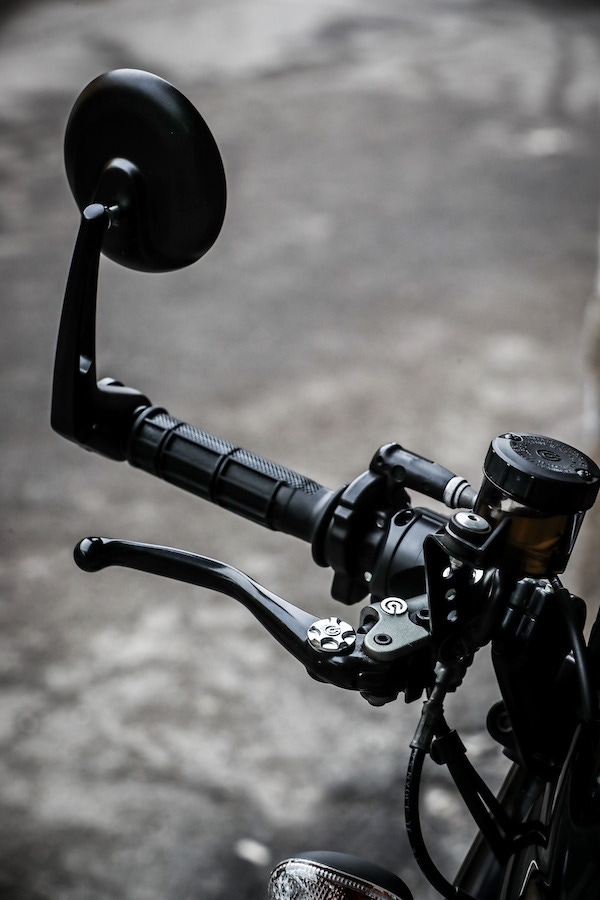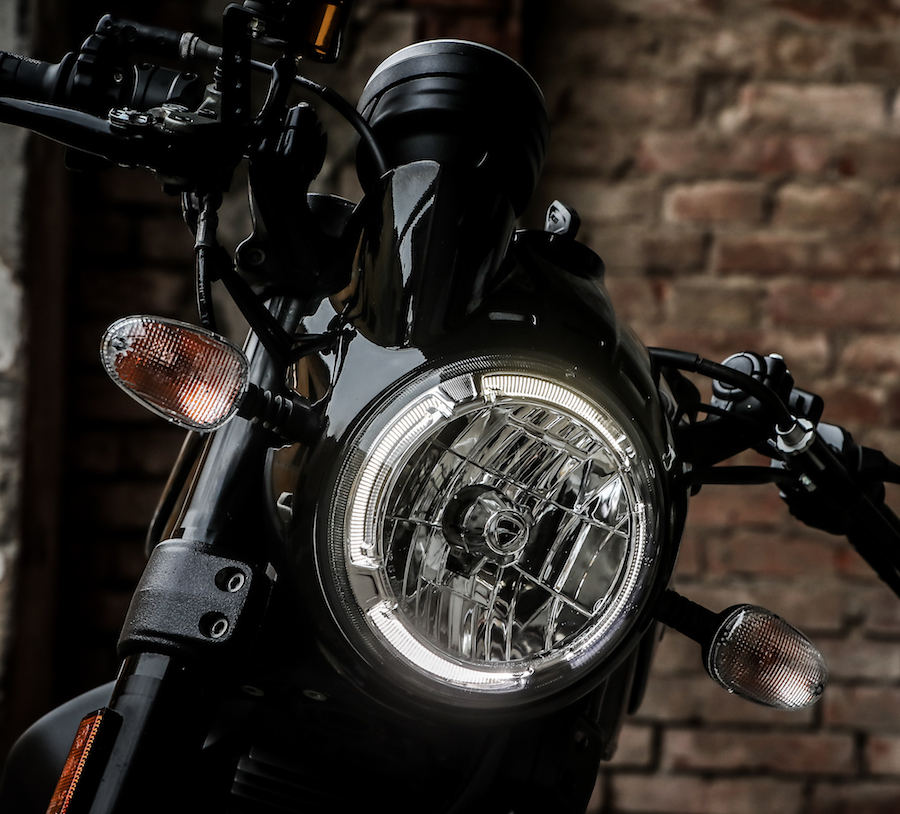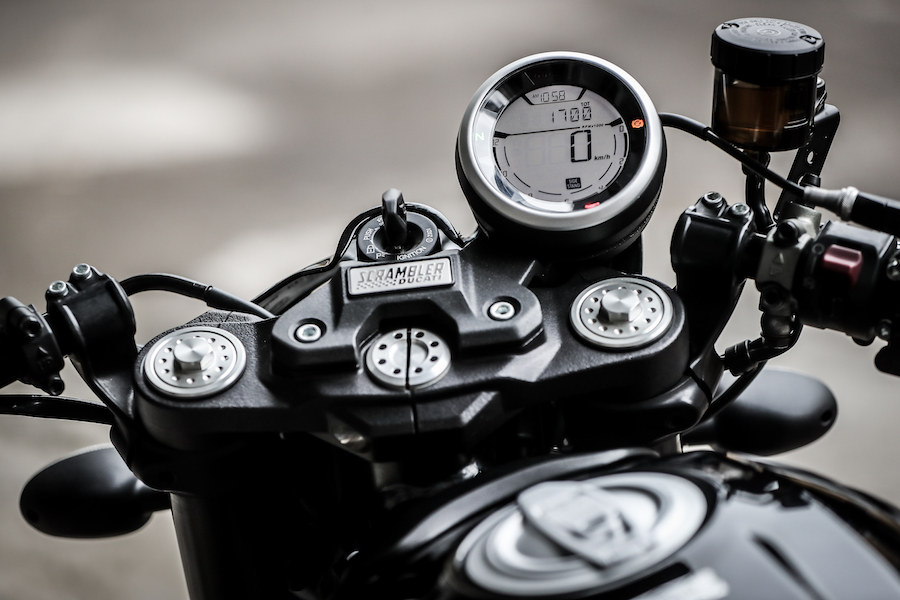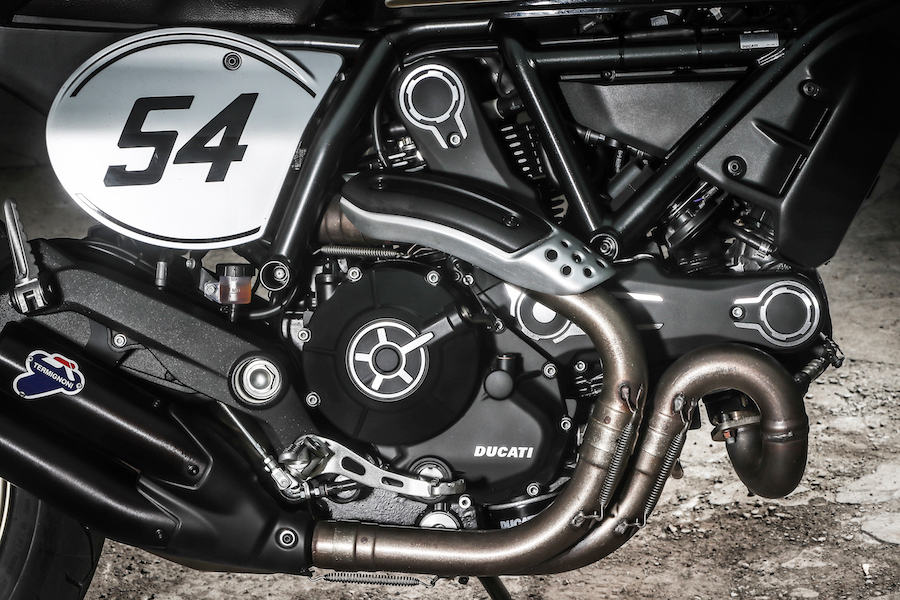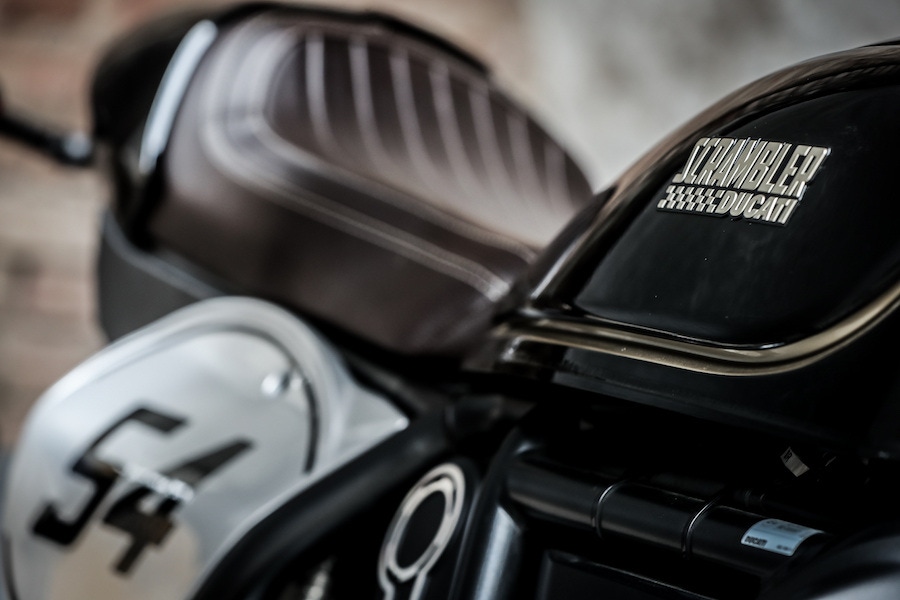 Now, after a decade or so of clip-on bars, rearward placed footrests, and the sacrifice of thousands of stock Honda CB 450s (the trend's entry-level donor bike of choice), the café racer redux seems to be fading. With fashionistas now gravitating toward other styles of motorcycles, like trackers for instance, and – sigh –
Porsches
as the new four-wheeled café racer, it's welcomed news for the Hunter Thompson variety of adherents. Prices have levelled out if not dropped on CB 450s (even if prices for '70s-era
Porsches
are now ridiculously high) and balance seems to be returning to this once but no longer esoteric genre of motorcycling. So it's curious timing that Ducati has just unveiled its new Scrambler Café Racer. Built on the Bologna, Italy-based firm's tremendously successful Scrambler platform, the Café Racer is everything you'd expect from the legendary brand – handsome styling, great performance, superb handling, and gratifying audio. In short, it's an understated combination of British-inspired cool and Italian sexiness at an attainable price. And if it feels squarely aimed at the urban hipster, that's an understandable reaction caused by the recent trend. But just because the café racer was appropriated by hipsters does not mean it's a hipster machine. Before Ducati became synonymous with high-performance racing bikes it was for decades a brand of diverse model offerings, from singles to twins for both street and off-road as well as Grand Prix racers. With this context in mind, a Ducati Scrambler Café Racer, or a Ducati Scrambler Desert Sled for that matter, is as true to the heritage of the brand as the Ducati Panigale Superbike. More relevant still – and here's an important point – the café racer is now a fixture.  Although it started as a trendy subculture, it became a movement and graduated to convention. So Ducati's timing is less about catering to trends (which, to its credit, it has seldom done) and more about targeting a genuine segment – one that balances a measure of mainstream acceptance with a certain cachet of cool. Riding the new Ducati Scrambler Café Racer in its homeland was great fun and perfectly in keeping with expectations of the brand. With a nice mixture of Bologna city streets, some stretches of busy freeway, and miles of rural curves in the hills straddling Tuscany and Emilia-Romagna, the Café Racer never missed a beat. The smooth and responsive 800cc motor provided all the power needed in each situation and the bike's light weight (380lbs/175kg dry) made it supremely manageable. Strong but well mannered, solid but agile, the Café Racer is perfect for everyday practicality and weekend indulgence. It might even be considered the ideal gentleman's bike – with a drop of inherited naughtiness for good measure.