East Ender: James Turner
Tailor and talkie-addict James Turner takes The Rake to East End London, where he shared an address with the Kray Twins and learned everything he needed to know about style.
Sitting in Pellicci's, a coffee-soaked, seen-it-all, movie-set of a café in Bethnal Green, London, James Turner looks simultaneously completely at home, and completely out of place. "I've been coming to this caf since I was about four years old," he tells me over coffee, "and I grew up in this area. The Kray twins used to come here, and a scene from
Legends
was filmed here. The Pelliccis came from Florence in 1898 and have been here since," he gestures at the third-generation owner. As familiar as he is with his surroundings, James also happens to look like he's stepped off a time machine that's brought him from 1950s Hollywood to the East End of London on a Thursday morning. Unruffled, immaculately turned out and with a twinkle in his eye, he could be starring in the latest Hitchcock movie alongside Eva Marie Saint - which is, of course, the whole idea. "I love clothes, and tailoring. I got that from my grandfather. He always liked his clothes, was always cleanly shaved with a nice tidy haircut – and he loved the movies. He loved Westerns, Gregory Peck, Anthony Quinn. We used to watch them together, and I never forgot seeing Cary Grant glide across the screen in
Notorious
and thinking from a very early age I wanted to do something with clothes."
"There's few actors who have that matinée idol vibe – Joaquin Phoenix, Jean Dujardin and George Clooney, they have that next-level sultriness. Charisma has a lot to do with it, it's the way you carry yourself." Practicing what he preaches, he adds with a wink at our photographer, "just like you, Jamie…".
His grandfather taught him the importance of paying attention to his appearance, from shaving ("go down, across, up – that's it"), to polishing his shoes. "He's a mechanic, and when you come from a poor working class family like mine did, there was always a strive to escape that," James explains in his distinctively Cockney accent. "People think everyone from this area is a bit rough around the edges, but it's not true." People also seem to forget that many styles adopted today came from money-strapped younger guys, often in college; the three-roll-two jacket, the penny

loafer

and Oxford bag trousers were all shortcuts to modern elegance that became mainstream.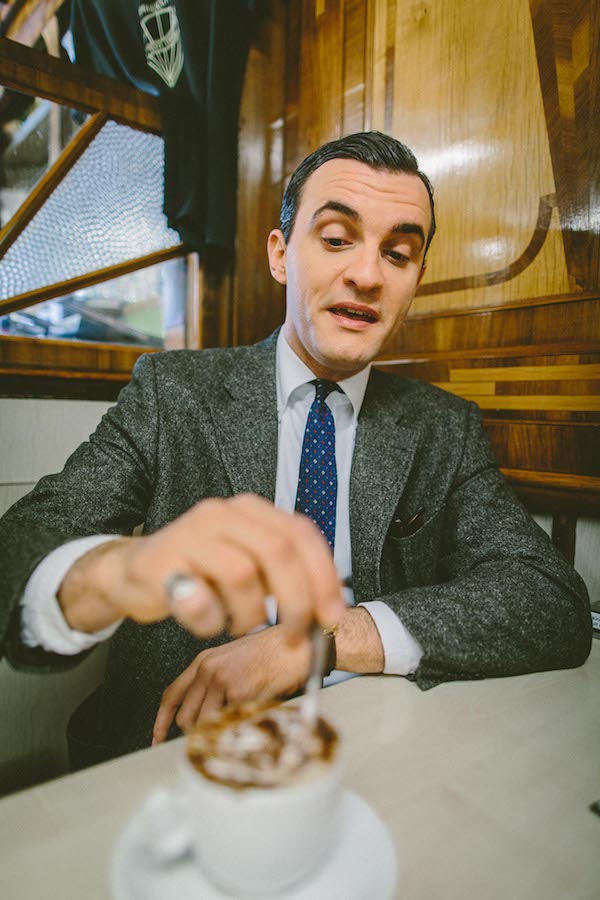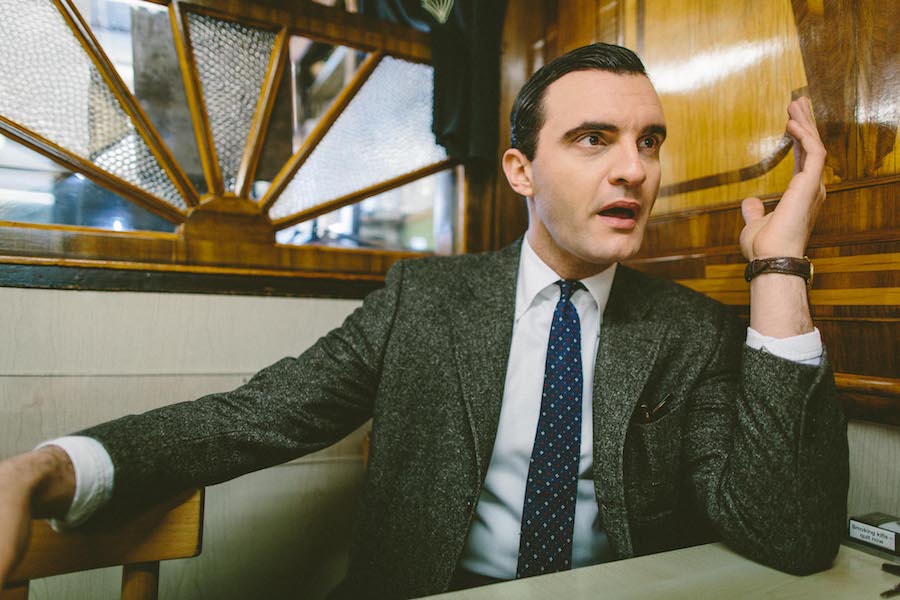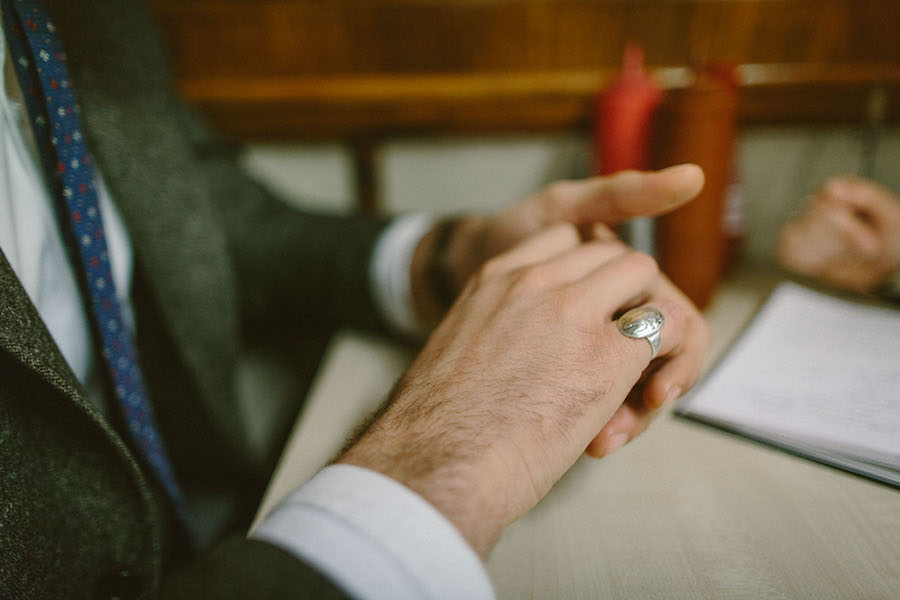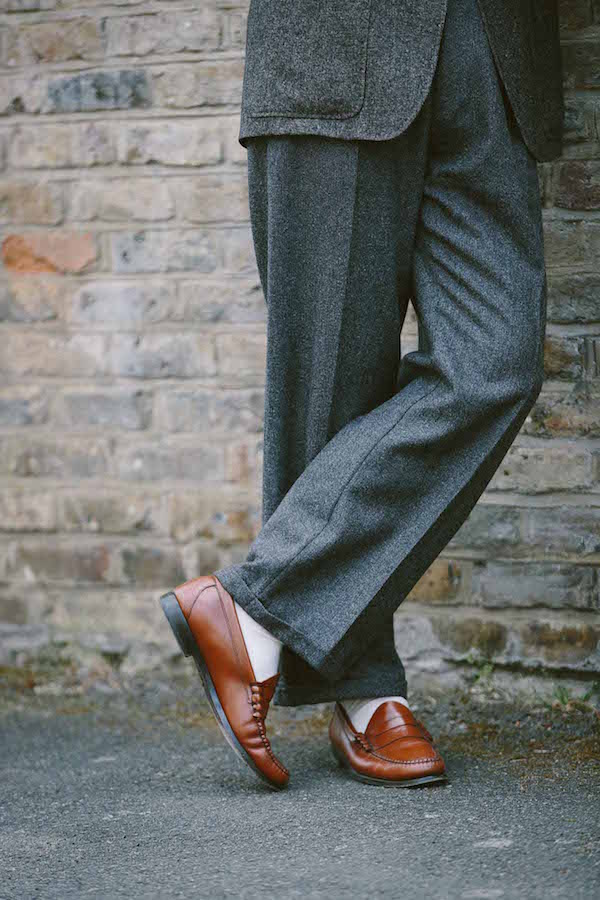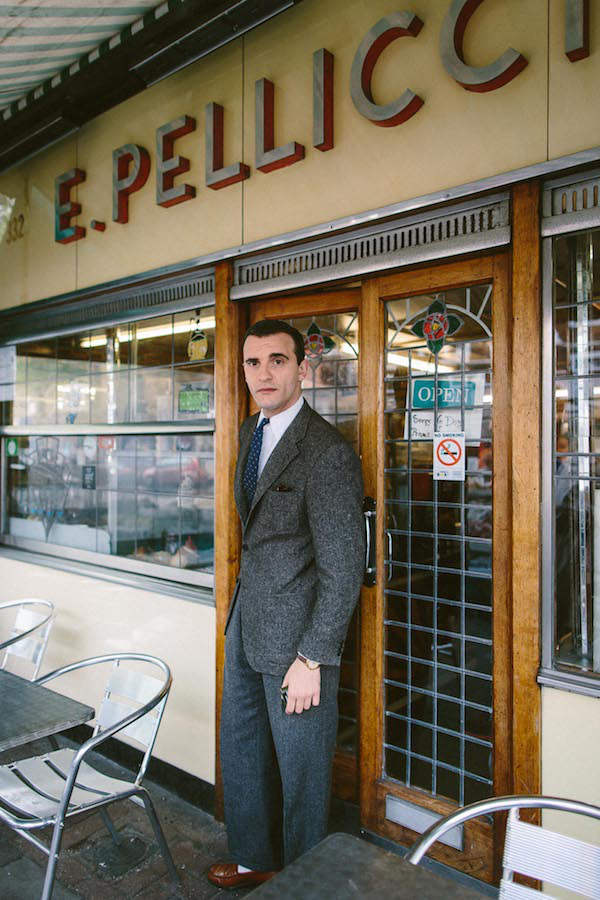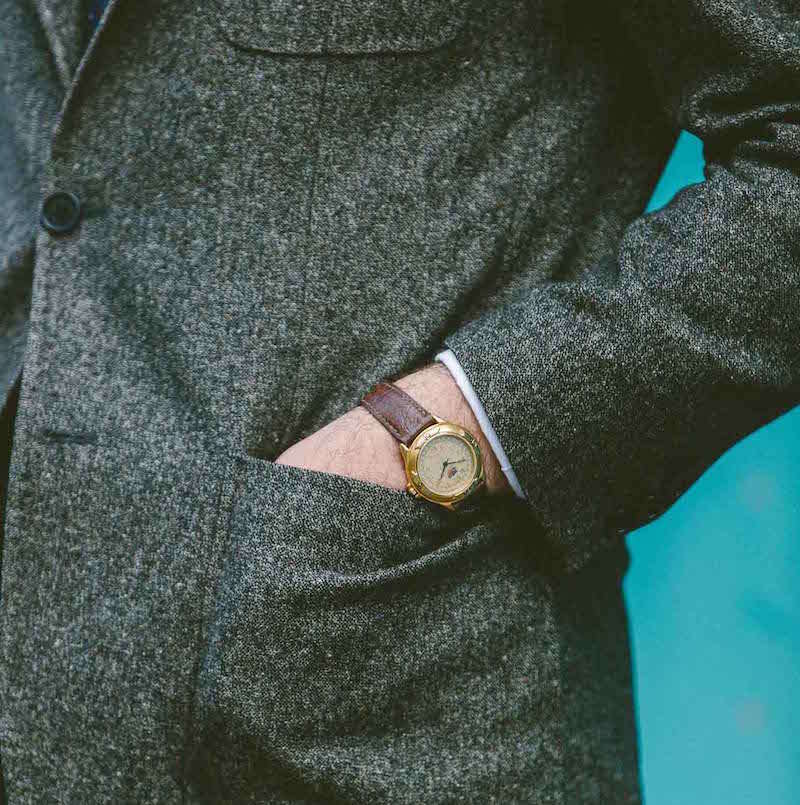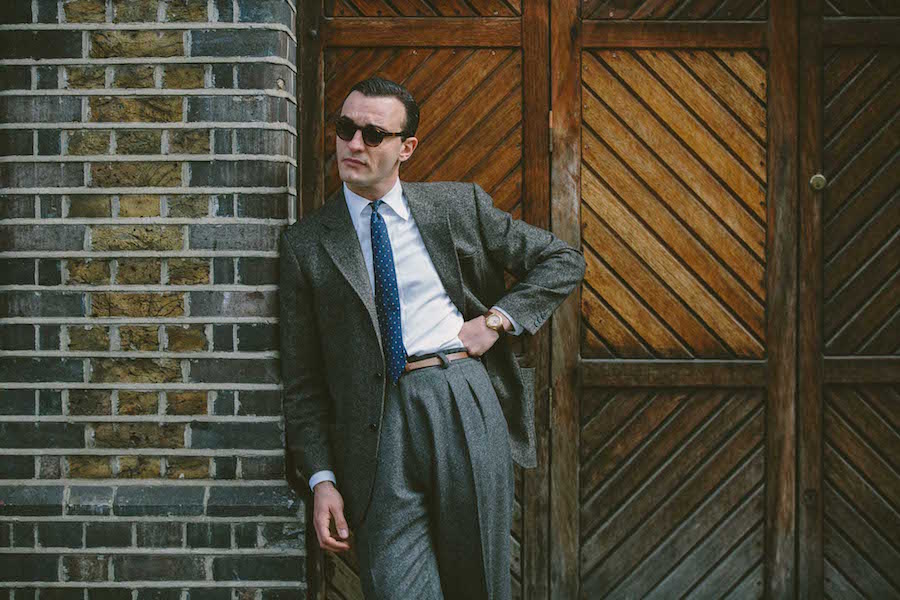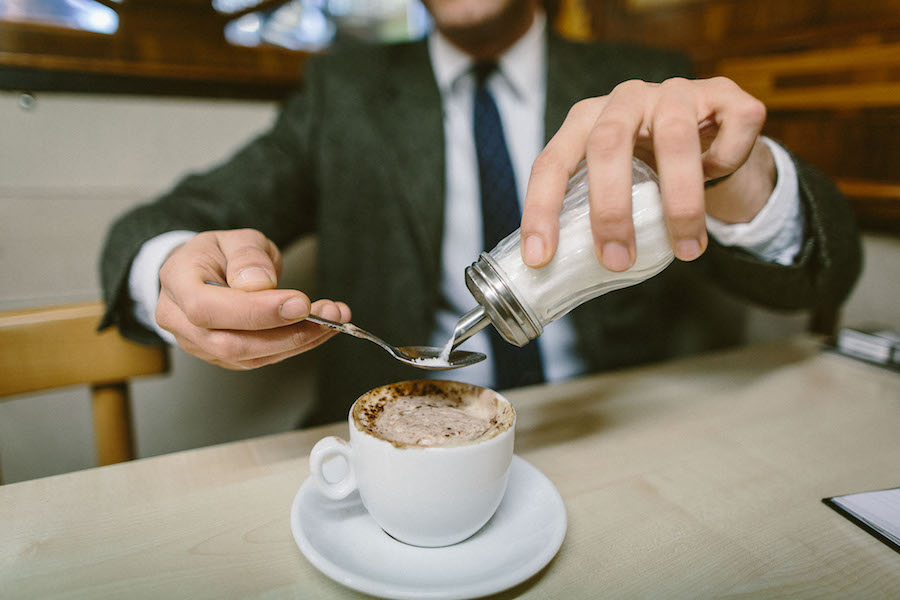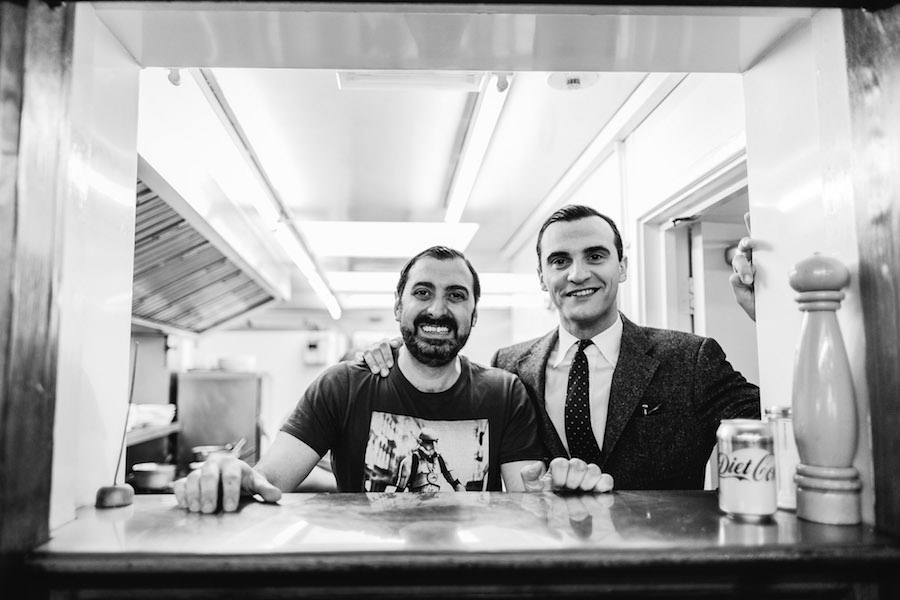 Despite being what he describes as "a travelling tailor and classic menswear stylist", James is living proof that quality comes before quantity. "Lots of people that think that because I work in menswear and love vintage, I have lots of clothes. I have a capsule – all you need is six solid pieces you can mix and match. Making beautiful things takes time, so there has to be a sacrifice somewhere." James' clients understand his aesthetic, seeking him out for something that elevates vintage design from old to ageless. "One client wanted to recreate the Kilgour suit made for Cary Grant in
North by North West
. That was a challenge, because that kind of blue-grey cloth is quite unusual these days." Co-star Eva Marie Saint told Grant's biographer that "Hitchcock made everyone in the picture dress in a classic style… He didn't want the picture to date because of the clothes." Not only did the suit survive several attempts on Grant's character's life, a hotel-grade press, a car chase, the scaling of a building and a fight with a crop duster plane, it also survived 60 years as one of the most talked about suits in cinema.
With Paul Newman's chin, Grant's parting, Phoenix's jawline and Danny Dyer's edge, it would be easy to assume James is assuming a role, his wardrobe a dressing up box, but in adopting the values perceived in these characters, he overcomes that assumption. He's sharply dressed, quick off the mark and despite being born in the wrong era, doesn't seem remotely lost. Rough around the edges? Hardly.