East of Rome: A Journey to Cordone 1956
Abruzzian brand, Cordone 1956 continue to deliver time-honoured shirting of the highest-quality.
In the late Fifties and early Sixties, Rome was arguably the most stylish city on earth. At the dawn of the 'Dolce Vita' era, Italy's economy was seeing an almighty trajectory away from the austerity that had gripped the boot-shaped landmass for so long. Renowned fashion designers such as Roberto Capucci imbued Rome with glamour whilst American film-makers flocked to Cinecitta Studios, otherwise known as "Hollywood on the Tiber". Passion had never been an extinct virtue of the Italian people, but in the '50s it was allowed to breathe into more positive aspects of life, where they could pursue their hereditory zeal for artisanal clothing of high-style with greater freedom. Right on cue with this shift was Cordone 1956. Founded in Aielli in mid '50s by Luigi Cordone Sr., he sought to provide newly affluent countrymen with shirts of highest quality, cut from the finest cloth and hand-sewn by seasoned artisans. About two hours from Rome in the town of Aielli, Luigi Cordone Jr. now serves at the helm where it all began alongside his sister Virginia. He says: "For us, it is a great responsibility to conduct a company with more than 60 years of history - a history made of people and passion for our job. We still produce our products as in the past, our co-workers are people who started this job with my grandfather and that makes our company a great family."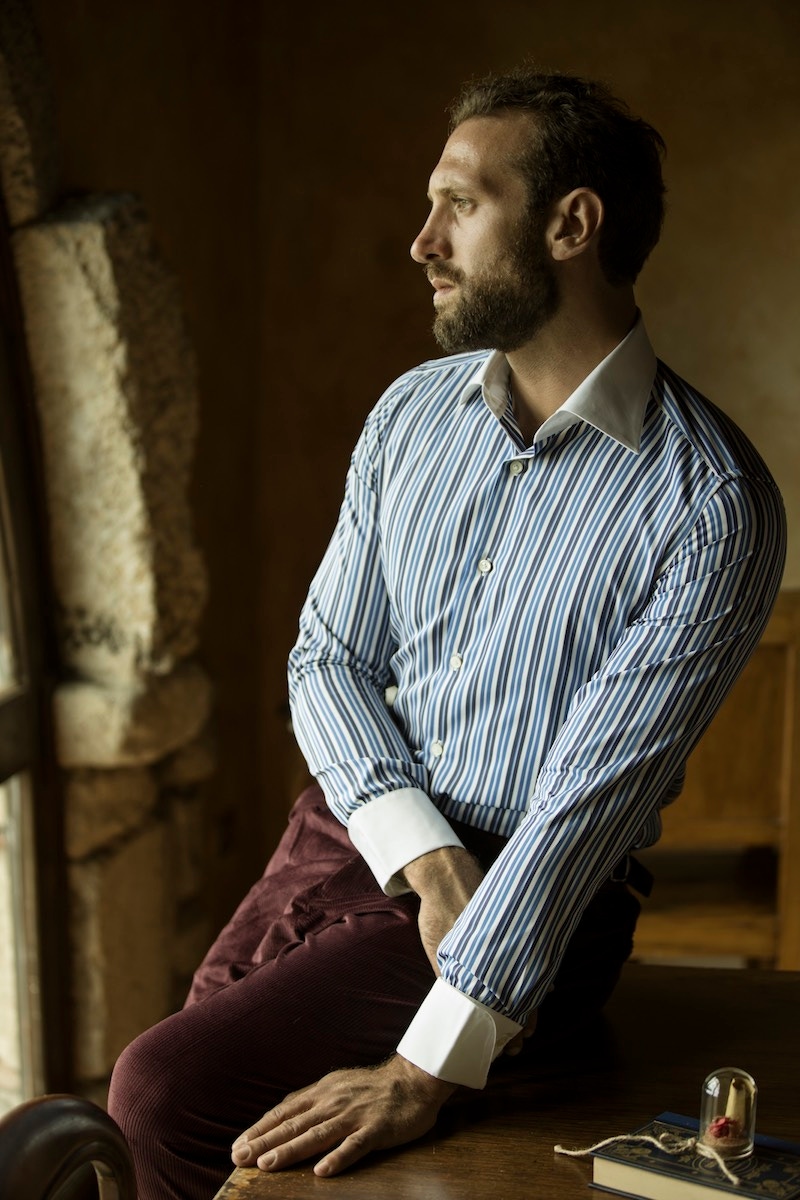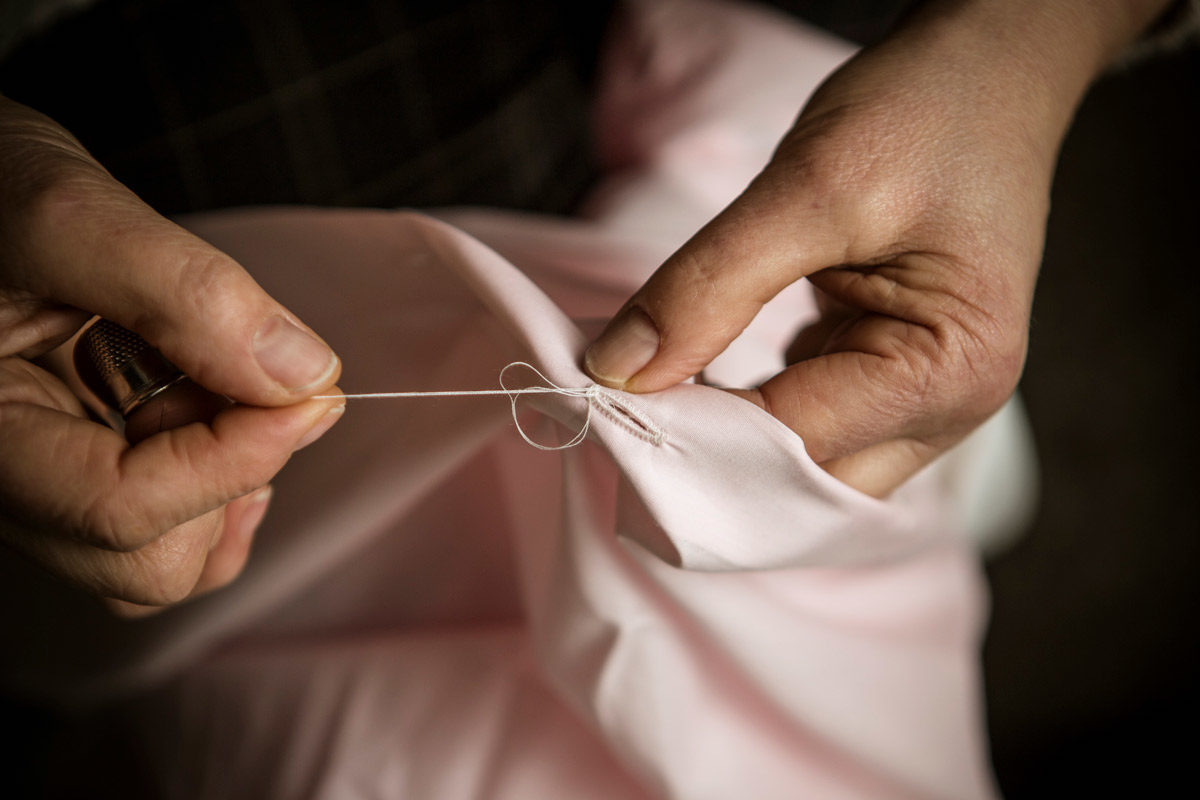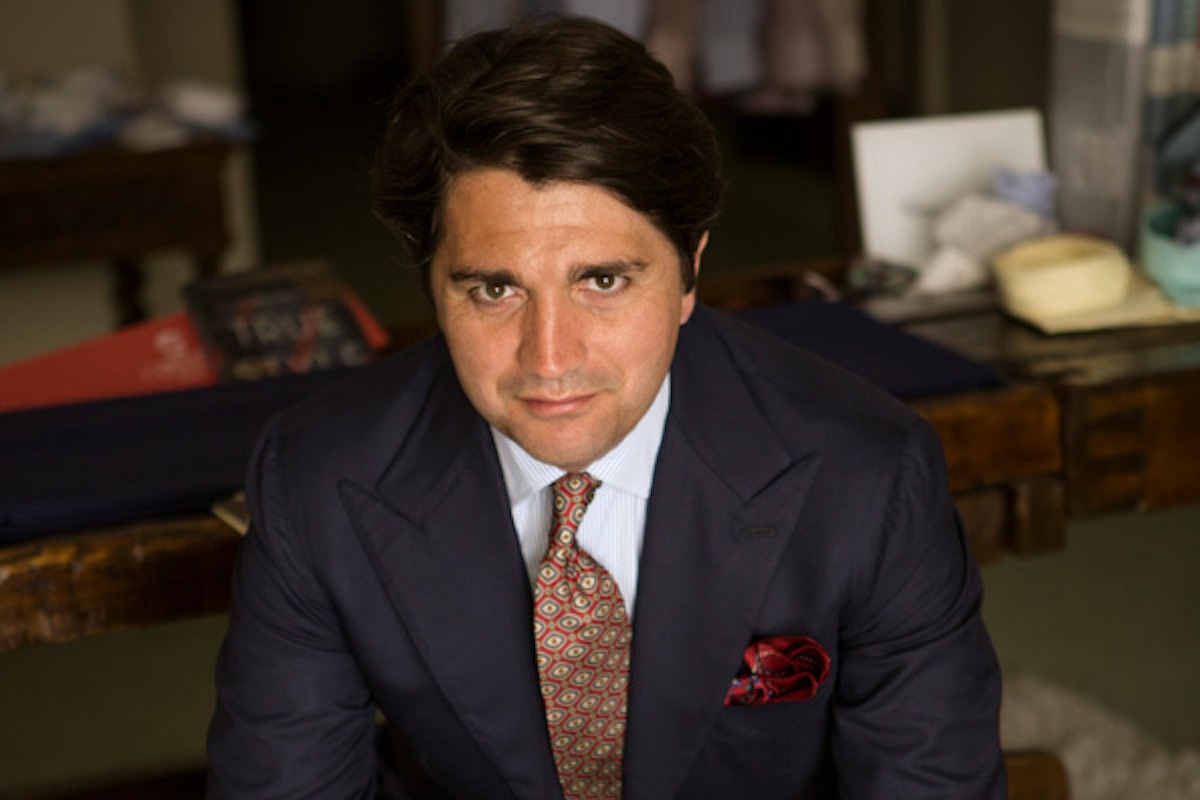 Like so many in the Italian luxury sector, Luigi feels that a sense of family is core to a craftsmanship-focused business. "I believe that the influence of a family firm is very important for this type of job where there are different roles to develop — the most important of which is to create unique products for our customers," he says. "The group in our firm is fundamental; I talk very often to my employees of their family dynamics. In fact, I believe that a person who collaborates with us doesn't just come to work and produce, but also to share positivity and wellbeing, in order to create a good environment for all." Cordone 1956 continue to be an extremely valued partner of The Rake, where we take great pleasure in stocking a selection of their shirts, trousers and scarves. It is shirts, where the brand particularly excel and some exciting new additions are their floral and animal print shirts. Named after beautiful holiday spots such as Portofino, Formentera and Ibiza, these flamboyant shirts certainly inject a spirit of freedom, which although it doesn't feel like it now, one has to visualise a time when these shirts can be worn in these panoramic places.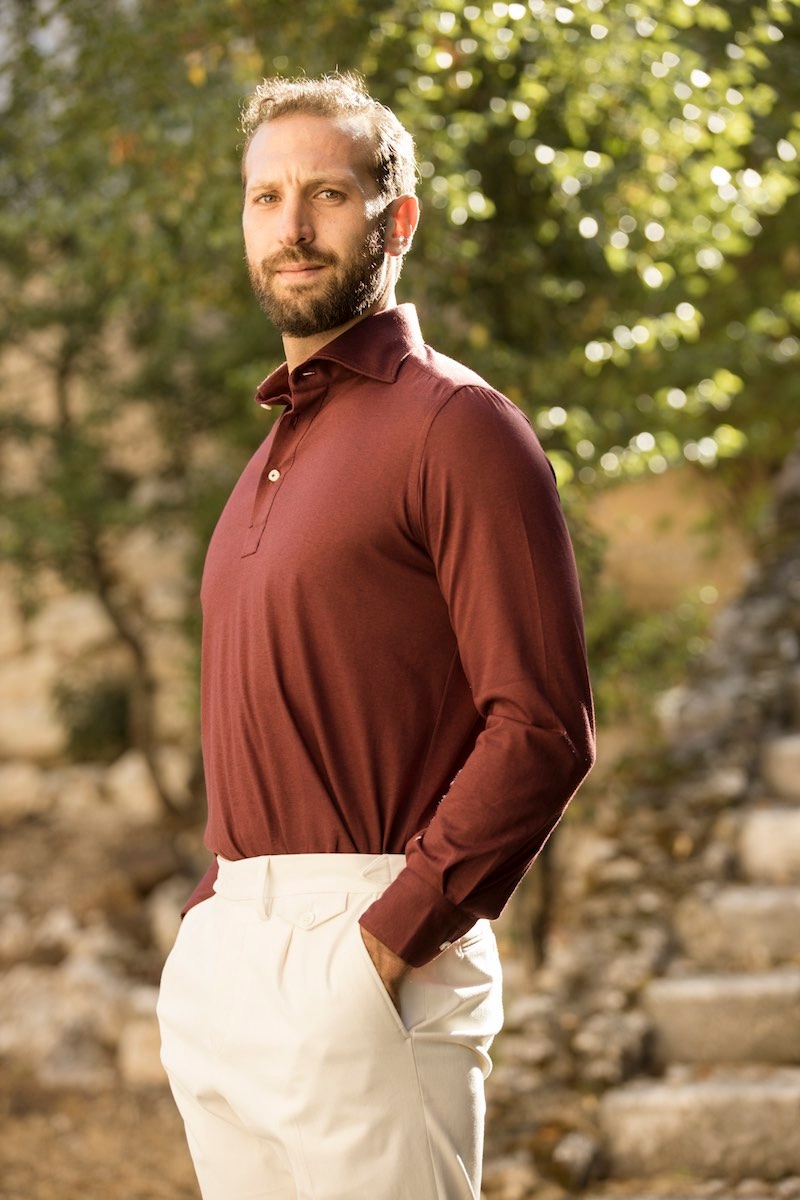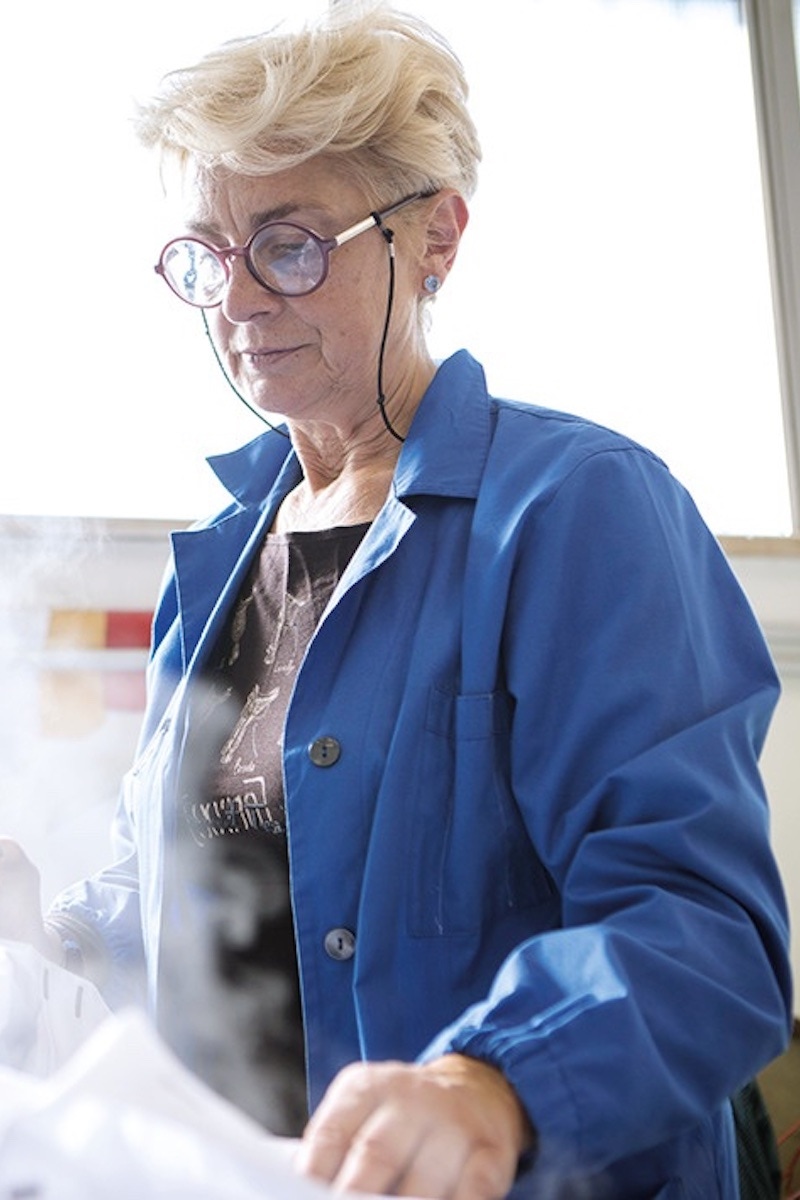 Synonymous with the thick stripe shirt, the brand continues to bring out resplendent wide stripe patterns. Alternatively, if the ticker stripe shirt isn't your preference, they have plain, pup striped, Zaffiro striped and satin striped shirts to pick from and all in a broad variety of colours. Elsewhere – as accomplished informal attire is put to more use, you cannot go wrong with having a strong selection of polo shirts. The brand are particularly known for their polo shirts in super-soft Italian cashmere, finished with mother-of-pearl buttons and hand-stitched buttonholes. They're also extremely useful for any setting as they can be worn with jeans and loafers or underneath a tailored jacket. Finally, there is a beautiful selection of patterned scarves and their tailored trousers are at a very accessible price point compared to the rest of the market. Please see
here
to view the full Cordone 1956 assortment.