Eclectic Avenue
Americana, classic formalwear and rock 'n' roll chic rub shoulders with fearlessness and pomp in Barbanera's new line, created in collaboration with The Rake. 'This range,' says Sergio Guardì, 'is such a perfect expression of our mood.'
What, in sartorial terms, do George Clooney (in movie premiere mode), Ralph Lauren (in American workwear mode), and Keith Richards (in Keith Richards mode) all have in common? The default response might be, "About as much as the musical output of Bowie, Bernstein and Beethoven". And yet, thanks to a new sartorial freedom proffered upon au courant men — one that has been in the making for decades and is now amplified by our post-pandemic modus operandi — mixing and matching the garments that make up these disparate guises can lift a gentleman's look into the stratosphere. The refined-rugged dichotomy is a 'thing', with all charges of feigned eccentricity laughed out of court. Coherence has planted its flag where once confusion ruled with an iron fist. At the vanguard of this liberating new reality — eclectic chic, if you like — are Barbanera, an exquisitely disruptive menswear label founded in 2011 by brothers Sergio and Sebastiano Guardì and Alessandro Pagliacci. (The name Barbanera is an Italian appellation for the 17th century English pirate Blackbeard, and reflects the brand's unashamed tendency to plunder the stylistic oceans for its various stylistic references.) The buying window for this Made To Order collection is now open and will close on Sunday 17th October. Garments will be manufactured and dispatched 6-8 weeks after the buying window closes. Please email shop@therakemagazine.com for further information.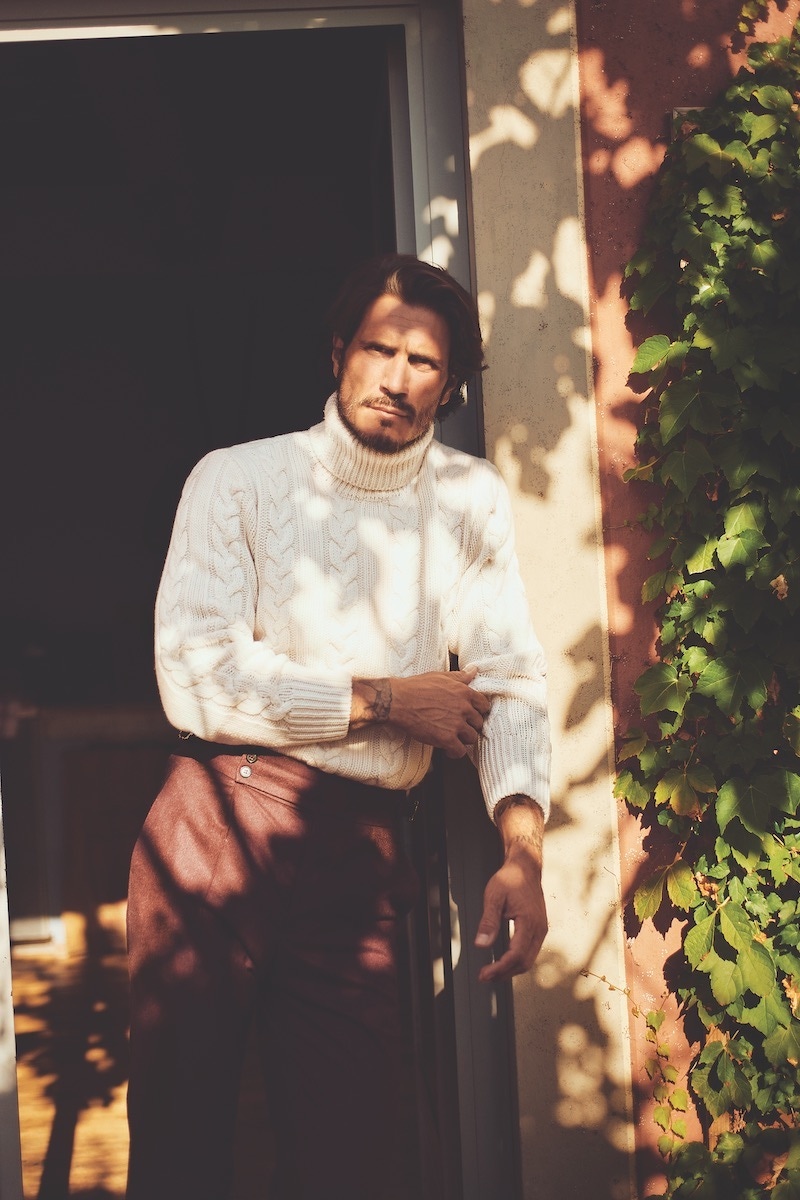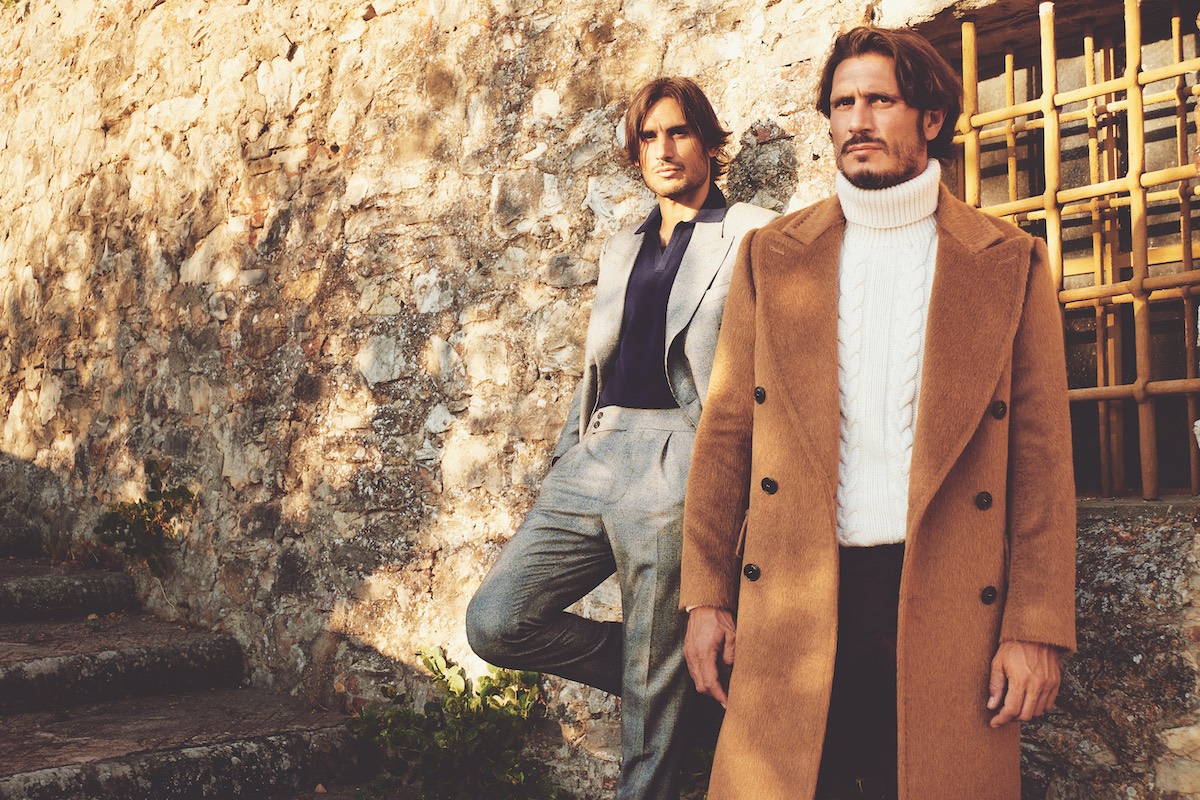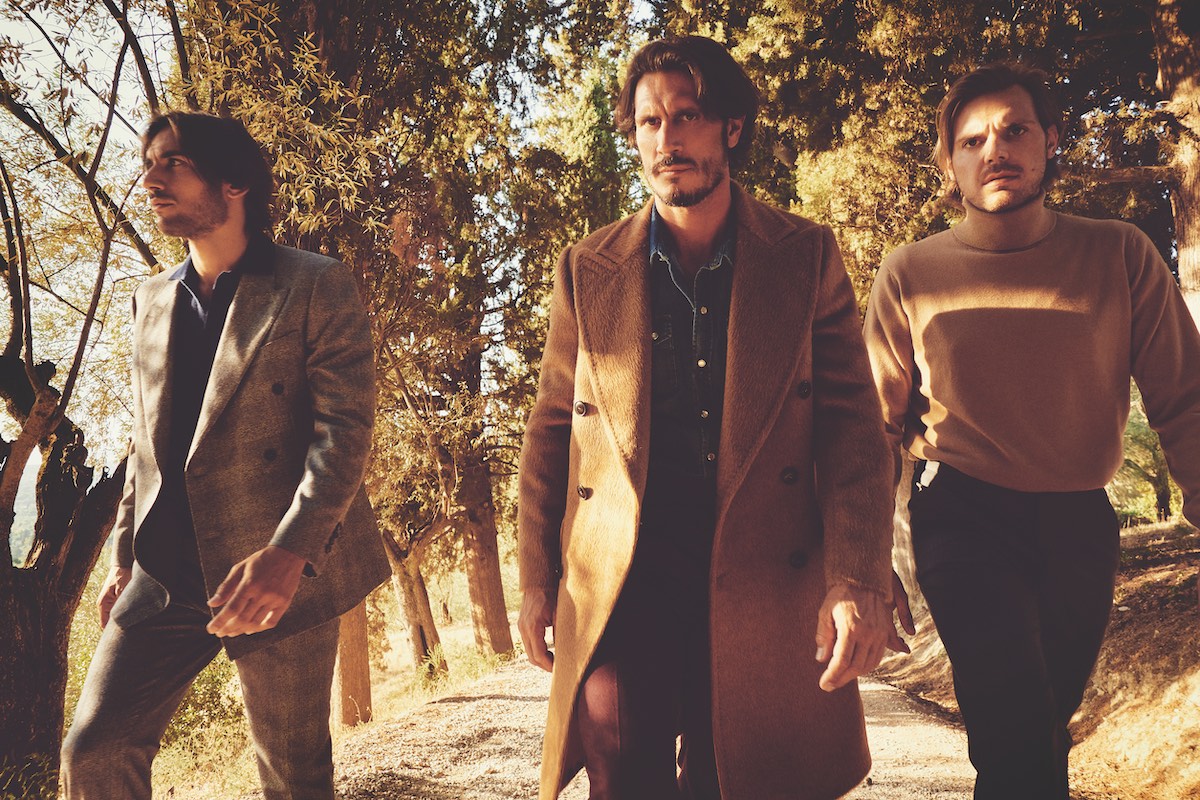 "We've never wanted to be just an Italian heritage brand, or just a rock 'n' roll brand, or just an Americana-style brand, you know?" Sergio Guardì, the brand's Creative Director, tells The Rake. "We want to be all these things." And, says Sergio, it's an ambition that has been realised with their latest collection, a collaboration with The Rake. "This project is so, so important to us because it's such an expression of the DNA of our brand," he says. "We always say that Barbanera is a mixture of different elements, different influences, and this range is such a perfect expression of our current mood." One piece that carries particular emotional resonance for the founding trio is the corduroy western-style shirt. "One in blue was the first garment we produced when we decided to step away from being a shoes-only brand," Sergio says. "It quickly became one of our most iconic staple pieces." The collaboration with The Rake includes versions in black and blue, and opens up even more exciting sartorial avenues, especially when the wearer adheres to the Barbanera ethos and juxtaposes it with garments that more timid dressers would deem a clash. Sergio explains: "We want to offer our own interpretation of this garment, so we imagine them being worn with tailored pieces, like under a jacket, a suit or with smarter trousers." Those wanting to embrace Sergio's advice — and raise a finger to the sartorial genre-gendarmes of times gone by, while also paddle-shifting their ensemble out of fourth gear — should consider pairing the shirt with another key component of the collaboration, the Prince of Wales double-breasted suit, which is made from a specially designed fabric by Vitale Barberis Canonico. "Another idea is to create a blend of seventies and old-school gangster styles with this collection," says Sergio, "so while our separate new suit collection has pinstripe fabrics or similar, for The Rake I wanted something a bit different — something quintessentially British but with our own spin." Nestling in the zone where slim-cut and more voluminous drapes overlap — "our fit", as Sergio puts it — it's also in the Goldilocks zone when it comes to weight: only in the most extreme climates will this feel either too weighty or too light.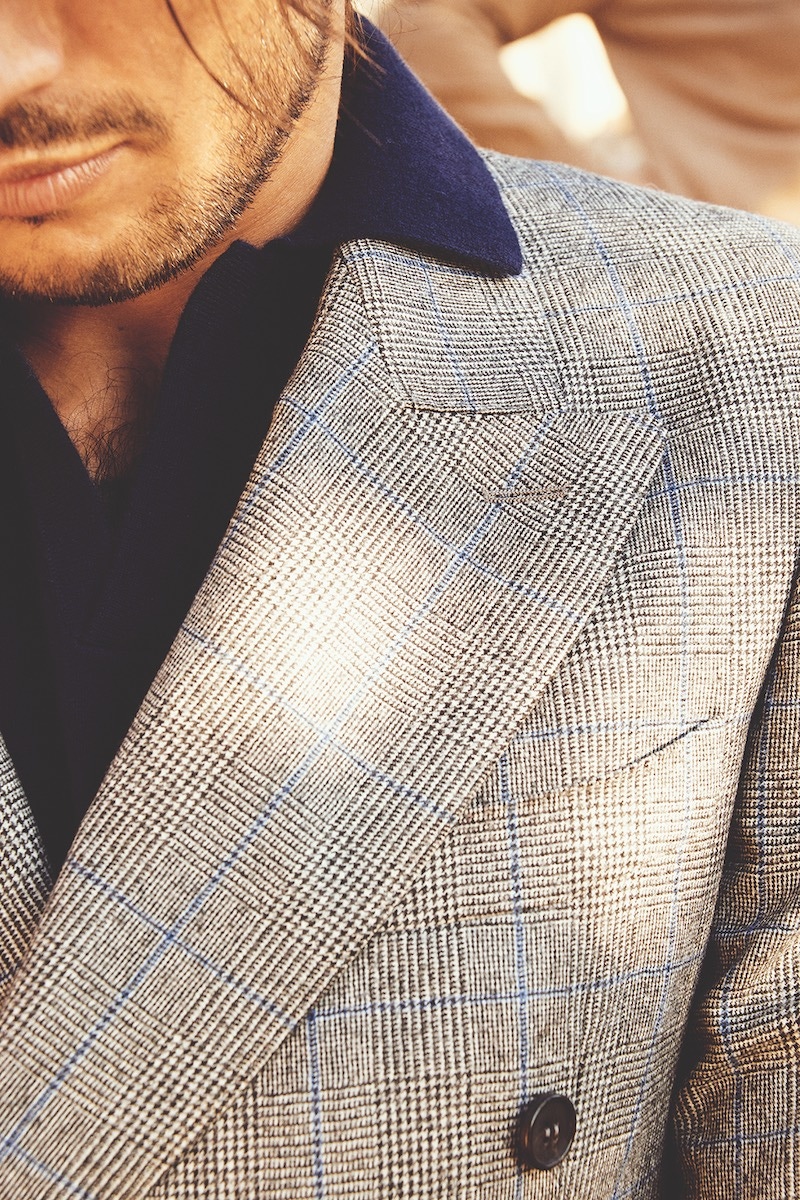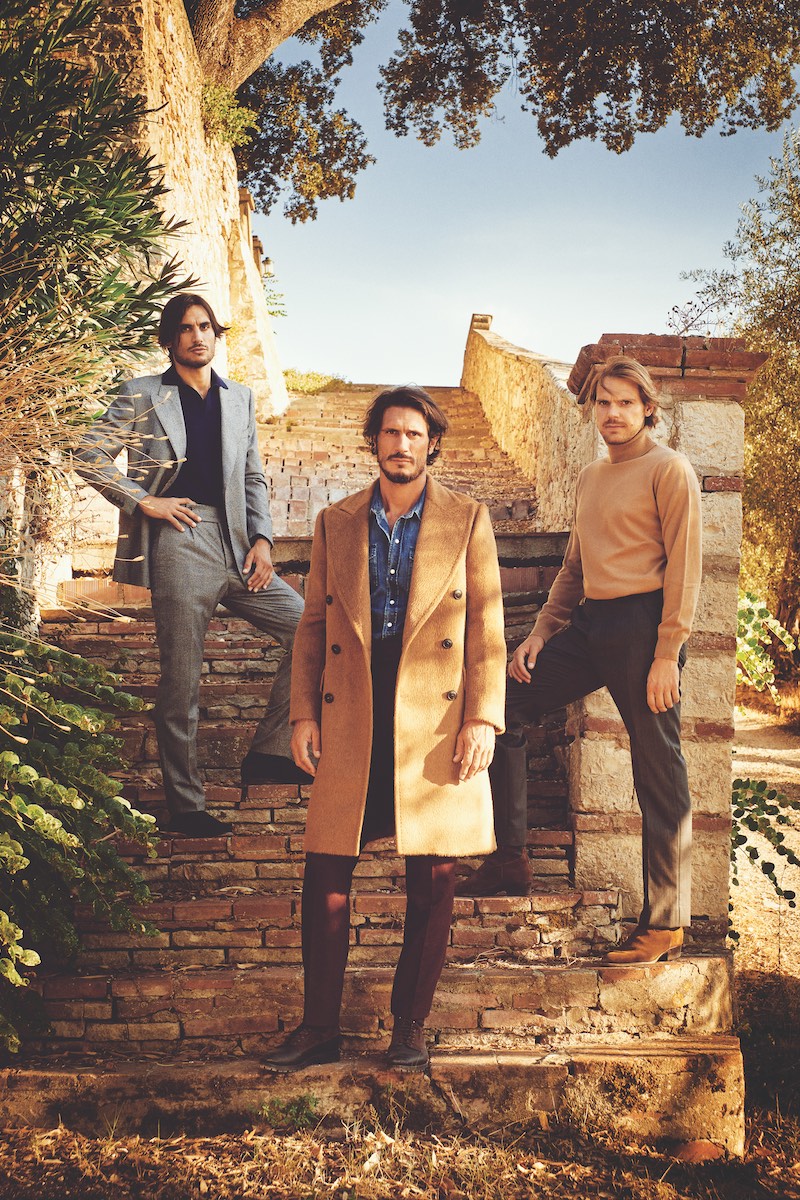 The lining is in one of Barbanera's trademark hues, burgundy, and carefully measured bravado calls the shots when it comes to the lapels. "I love Neapolitan style, but lapels-on-steroids are not so elegant to me," says Sergio. The accompanying trousers are high waisted, their front closure features double buttons and no belt loops ("obviously"), and they are designed to drape immaculately while just about kissing, at the extremity, the uppers of the wearer's shoes. The textile craftspeople at Vitale Barberis Canonico should also take a great deal of credit for the trousers in The Rake collaboration, in particular the Trinity, a pair in grey, light herringbone wool. "I love this type of trouser — simple, elegant and informal at the same time," says Sergio. "I like to think of them matched with a turtleneck or the black corduroy western shirt and a pair of boots or loafers." The Clyde trousers, meanwhile, are the same as the suit's trousers but in a heavier, tough burgundy flannel wool. Sergio says: "These trousers are so cool — I want to match them with knits or denim shirts for a killer combo." Moving on to outerwear — here the range really becomes a gloriously varied sartorial melange — we have the imperious Kurtz bomber jacket. "Usually it's made in green, but we've created a totally black version for The Rake," says Sergio. "I think of this as the black sheep of the collection, and love the idea of wearing it with sartorial trousers, a knit and some military inspired winter boots." It features a stitched Latin slogan: Floreat Rake. Finally, Sergio describes the Murat — a double-breasted, camel-coloured coat fashioned from fabric from the Cerruti mill in Biella — as "the most magnificent piece of the collection". He adds: "Lots of people have at least one cashmere coat in their closet, but how many have an alpaca one? It's warm, soft and has a slightly fuzzy texture that gives it an amazing vintage, retro look — super-elegant, dandy and badass all at the same time. It has wider lapels than our Harlock military coat, and has strong military references."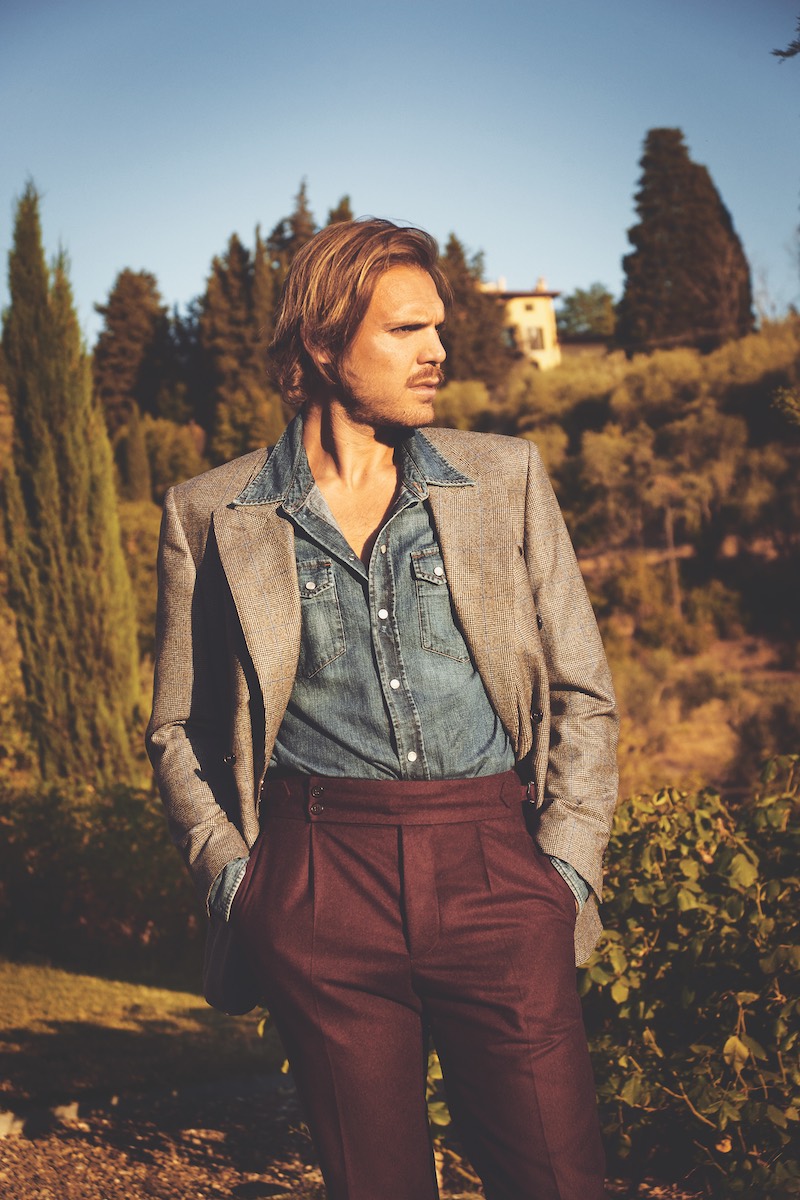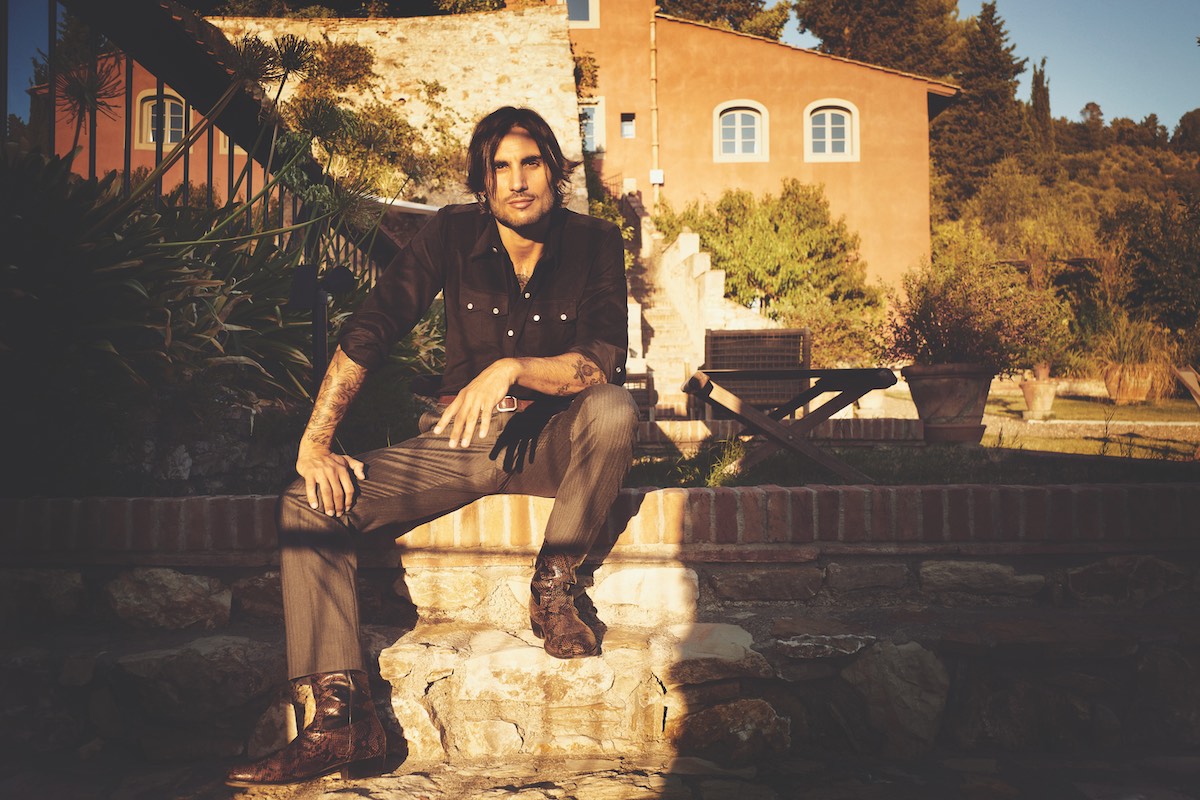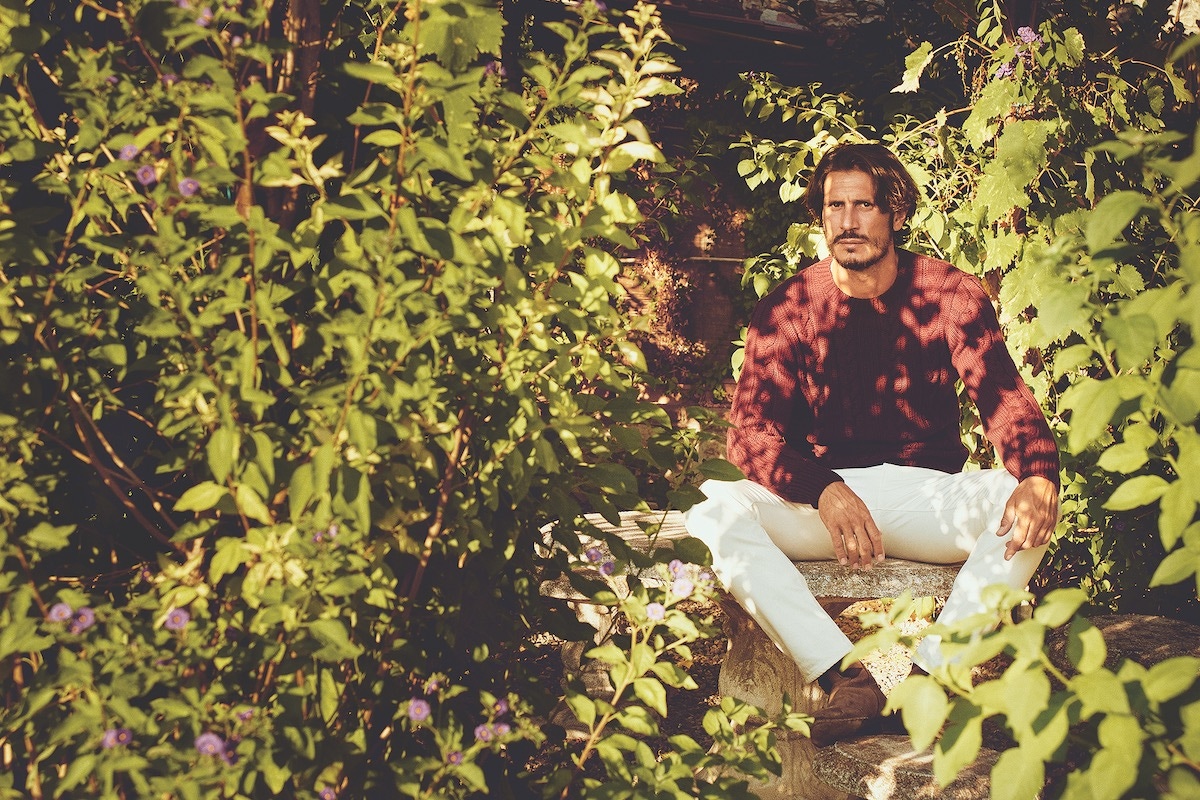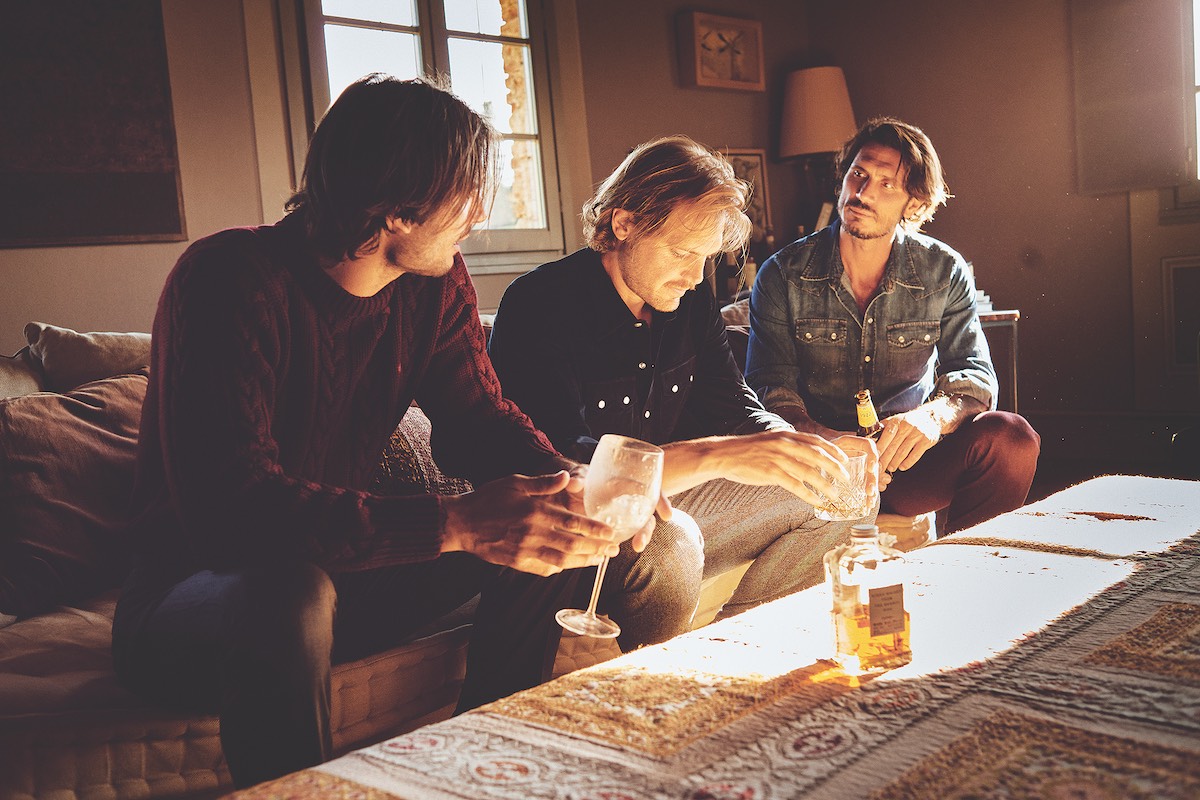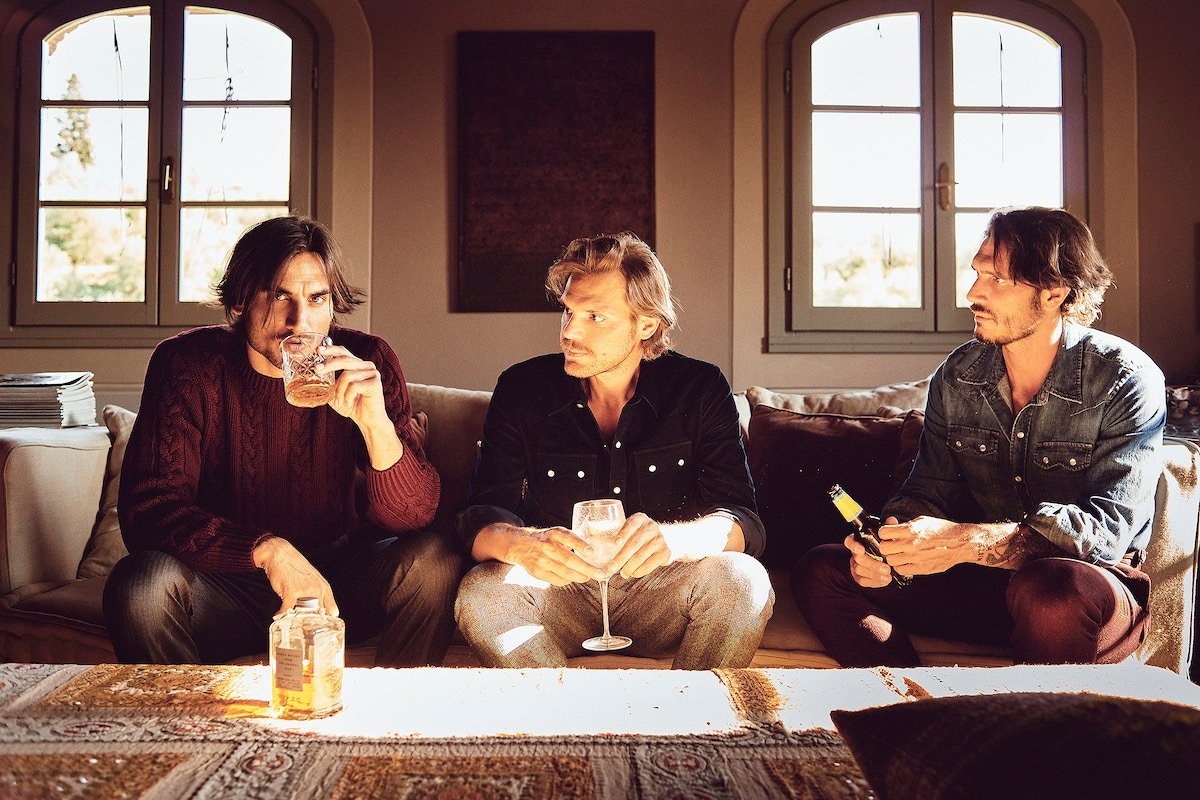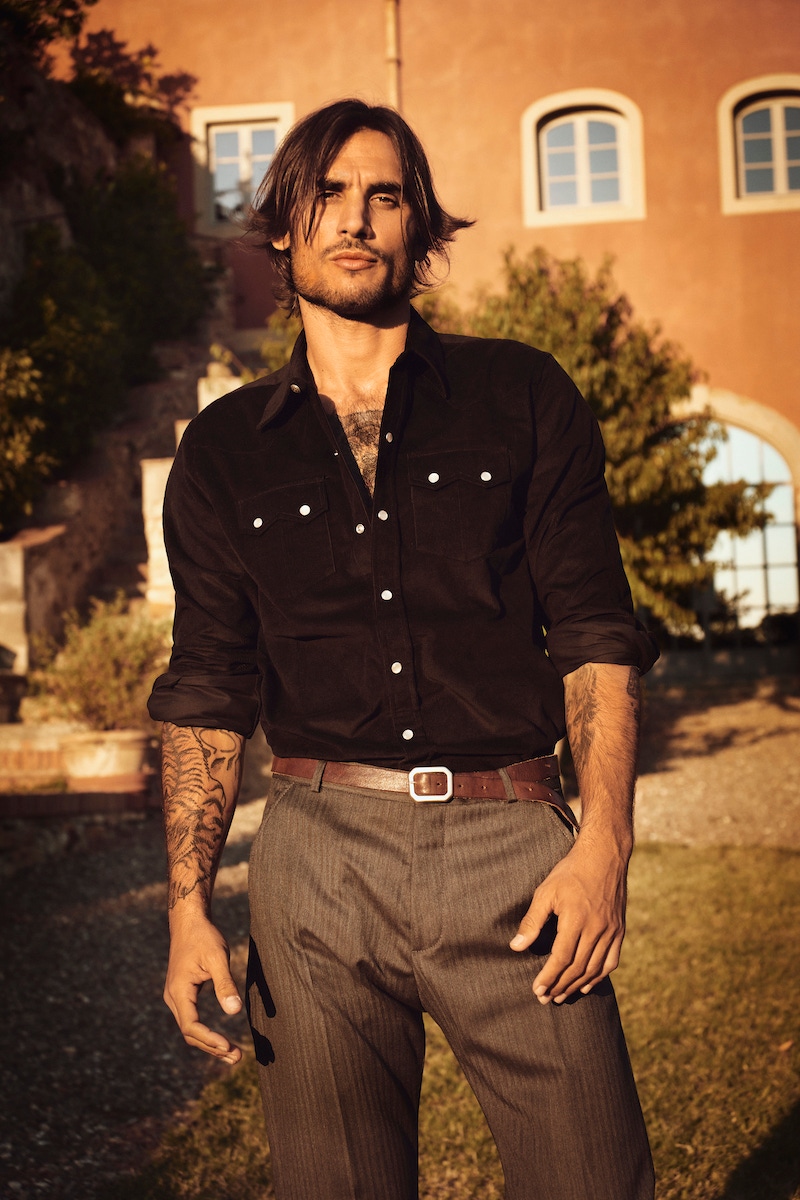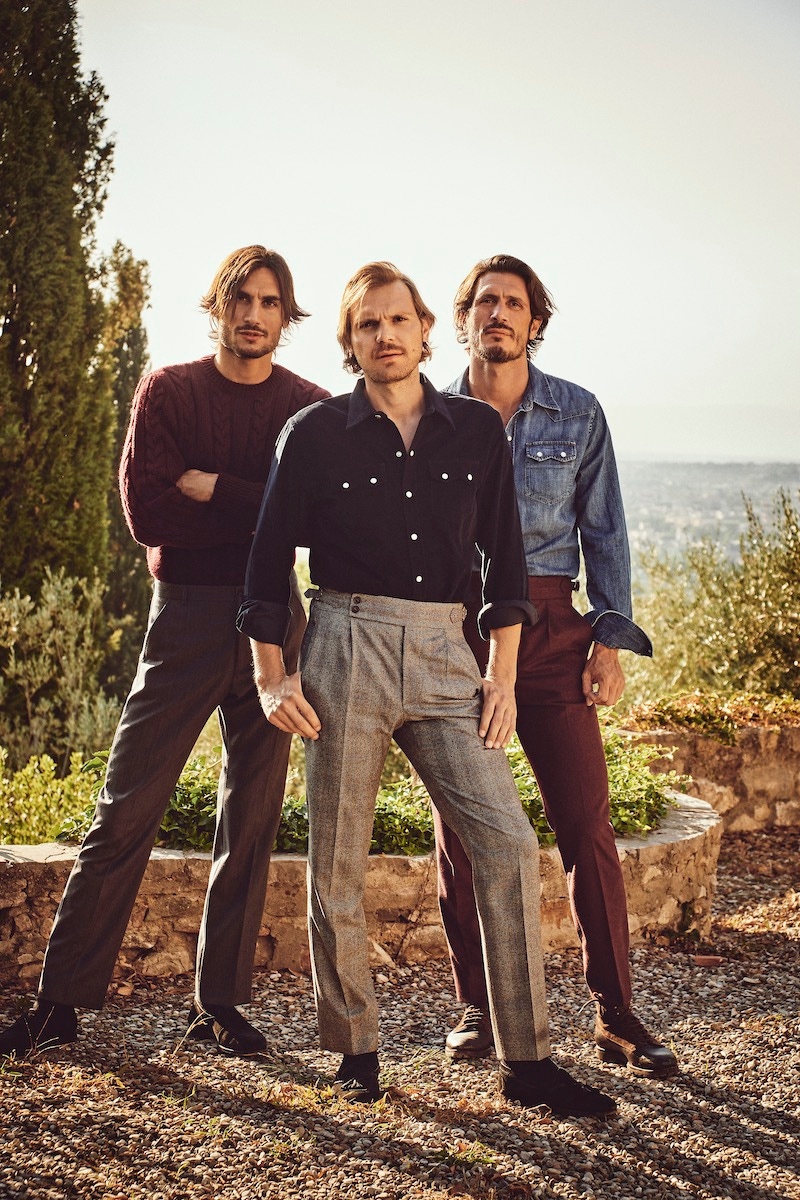 The crucial point about this made-in-Italy stylistic cornucopia — and something that makes it more than the sum of its parts — is that it represents a new era in the evolution of menswear. Indeed, the word associated with natural selection, for Sergio, is at the heart of the label's ambitions. "We don't need any stylistic revolution — revolutions destroy everything and you have to rebuild from the start, and I'm not this kind of guy," he says. "We need lighter touches which make for an evolution of what it is to be a gentleman. We share this point of view with The Rake. That's why we didn't want to just make a collection by us but with Rake labels. We share values — about style, about life, about how to interpret life. "With everything you do in your life, you express values, points of view, life vision — in the important things and in the less important things. We're not inventing things that will change the course of history for the human race here, we're talking about clothes and style, which are fun, but we're not the kind of guys who think that how you knot your tie is going to change the world. But something we learned from our father is to put our hearts and our souls into everything we do." The garments before you are testimony to Guardì Sr.'s perspicacity. The buying window for this Made To Order collection is now open and will close on Sunday 17th October. Garments will be manufactured and dispatched 6-8 weeks after the buying window closes. Please email shop@therakemagazine.com for further information.