Editor's Picks: Christmas gifting
The Rake's Digital Editor Ryan Thompson curates a fail-safe Christmas gifting edit for the discerning man.
My Christmas gifting mantra (if I had one) would be to find something that the recipient could never forget that it was me who gave it to them. That implies that the gift is thoughtful, poignant and has longevity, which is easier said than done. That said, your father/brother/son/uncle have probably received enough duds from you over the years that there's still hope for you yet! Ultimately, the best gift is the one which creates an emotional bond between the giver and the receiver so I have curated a gifting edit that will do exactly that, by selecting items that create good tidings of comfort and joy (hat tip to God rest ye merry gentlemen) every time they are worn or put to use. So without further ado, here's the selection, perfect for any male member of your family or cherished friends.
Fragrances
There's a reason why fragrances are always top of everyone's gifting lists: sense of smell is closely linked with memory. University of Toronto neurobiologists recently identified a mechanism that allows the brain to recreate vivid sensory experiences from memory, shedding light on how sensory-rich memories are created and stored in our brains. Using smell as a model, the findings offer a novel perspective on how the senses are represented in memory, and could explain why the loss of the ability to smell has become recognized as an early symptom of Alzheimer's disease. Scents are of course very subjective, but one cannot fail to appreciate Floris London's swooning scents. The Rake recently launched two exclusive scents,
Sandalwood and Vetiver, which offer contrasting characteristics perfect for night and day respectively. 
Another of my favourites is 
Eisenberg,
 a new perfumer to me but one I was immediately impressed by for its complex evolving scents. Founder José Eisenberg and his son Edmond accept only the finest ingredients and most innovative dermatological research for their luxurious formulas.
Jewellery
Items of jewellery make for great Christmas gifting ideas because they are always on show, leading to questions on how the wearer came about them and what their significance is. It's why a lady will deliberate over the design of a wedding ring like her life is dependent on it - because it partly is. Every time she looks at that ring, she will be reminded of her husband, so if the marriage doesn't work out, it better be a damn good ring to put up with the memories! Buying jewellery for men is, thankfully,  a damn sight easier. For petrolheads, T
he Mechanists' subtle driving wheel bracelets
are an excellent choice, while for the bolder gentleman, I would not hesitate to introduce him to
Marco dal Maso's stunning silver creations 
which are rugged and masculine and not at all dainty. Finally, there is
Nialaya
, whose fine beaded bracelets would better befit the well-travelled soul who likes to display a sense of adventure and worldliness on his wrist.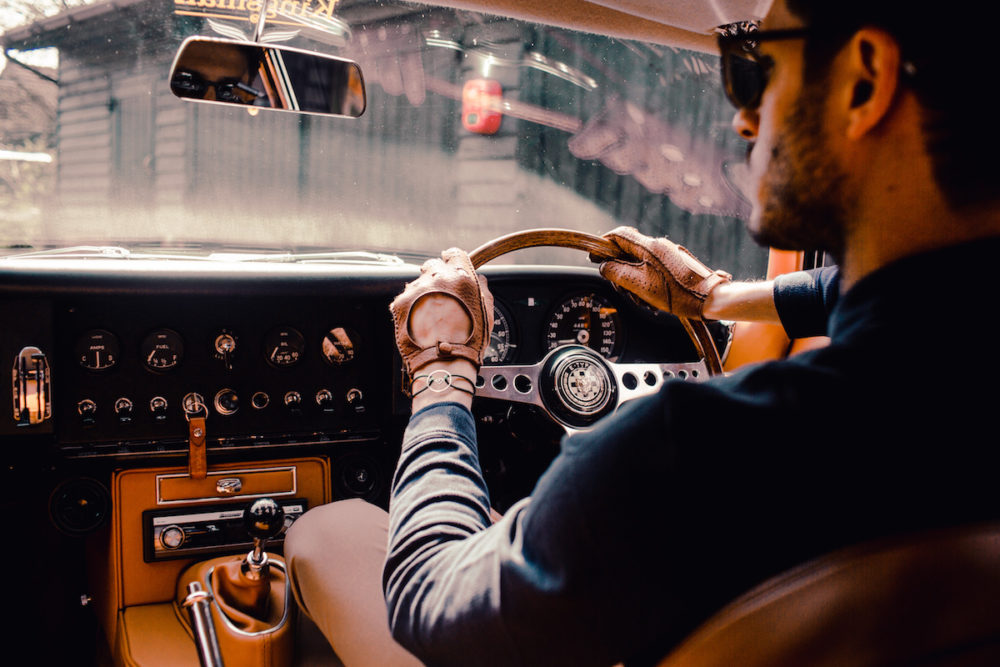 Knitwear
A great jumper is a win/win because not only is it an integral part of a chic winter wardrobe, it also acts much like a comfort blanket, hence why I would always opt to gift a chunky knit style rather than a plain fine gauge. For this, I have one brand in mind: Inis Meain (
who you can read about here
). Beautifully made with the warmest, most comfortable yarns, these are fisherman's knits that will last for years and years if cared for properly.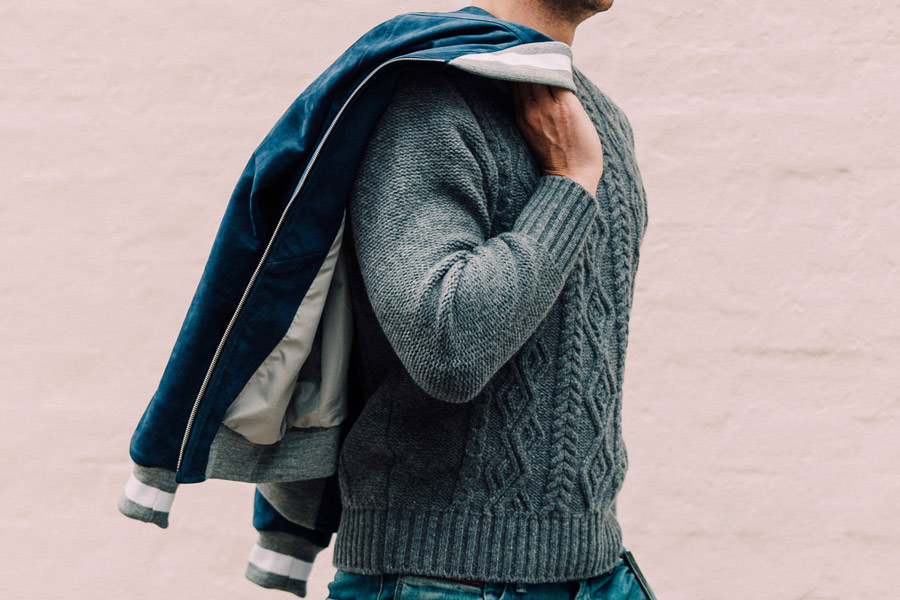 Comfort-givers
These are the gifts that keep on giving, especially during this time of the year when the weather is cold, wet and as dull as dishwater. When the heavens open, or the air is so cold that your bones literally shake, the recipient of your gift will be forever thankful for your considered choice. First up, an umbrella, but no ordinary umbrella.
Fox Umbrellas are an absolute must for distinguished types
with a sartorial leaning. Reassuringly solid in build, the scorched maple frame feels great to hand and the expansive 100% polyester canopy will make you impervious to even the most violent deluge. With the rain held at bay, it's onto the chill next. When it comes to gloves, my choice has to be
Udeshi's
espresso brown suede shearling models, which look as warm as they feel, then to wrap it all up, I would choose a
sumptuous scarf by Begg & Co
. Woven in Scotland from supersoft cashmere, Begg create a unique ripple finish, the result of gentle brushing using specially grown teasels.