Edward Green: British Shoemaking Brilliance
The nucleus of the World's shoemaking capital since 1890, Edward Green continue to produce shoes for a long list of affable gentlemen from their Northamptonshire workshop.
The Thatcher years rightly or wrongly saw the ultimate demise of the textile trade in Manchester, the mining industry in Newcastle and within a whisker of its fate, the shoemaking industry in Northamptonshire. Under the spell of economic policy, employment was compromised with a fervent dedication to reduce inflation, which saw shoe factories that once peppered the landscape of Northampton converted into apartment buildings. As a result, production began to move to overseas territories such as China where the cheap labour phenomenon proved the death knell for homegrown industry. After decades of decline, the last 10 years have seen a renaissance in the British footwear industry. For those leading shoe manufacturers who survived the barren years orders are increasing and production is booming. Flexing the parameters of irony, the same companies that survived the factory closures of the Thatcher years have found consumer demand in places like China – when cheap production at one time threatened this industry's very core. Markets as far away as South Korea and the Philippines have provided a lifeline for shoes made in Northampton, where craftsmanship and a long heritage have dovetailed with a global luxury trend fuelled by a growing affluence favouring the artisanal and handmade. One of the companies to be enriched, by this global ideological reposition towards artisanal brands is
Edward Green
. Established by its namesake 130 years ago, the eminent cordwainers of the Northampton shoemaking hub devote the same level of handwork in production. Creating a modest figure of 350 pairs a week, it is a fraction of their shoemaking friends in the vicinity. Writer, novelist, adventurer and heavy liquor drinker Ernest Hemingway wore their boots; American Composer Cole Porter owned a selection of the shoes and the rebellious style icon the Duke of Windsor was also a patron of the brand. In more modern times, the stylish elite of the same stature rely on Edward Green, exalting their undeniable commitment to quality-driven craftmanship and Made in England legacy.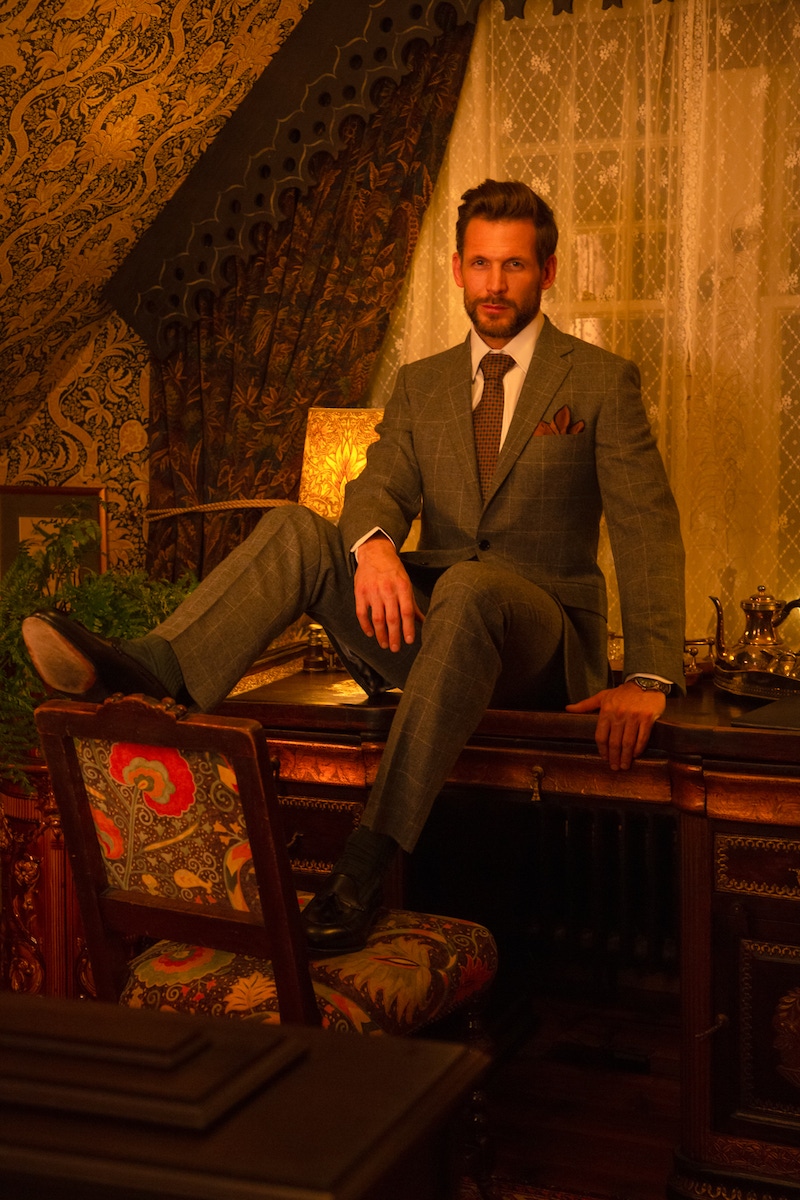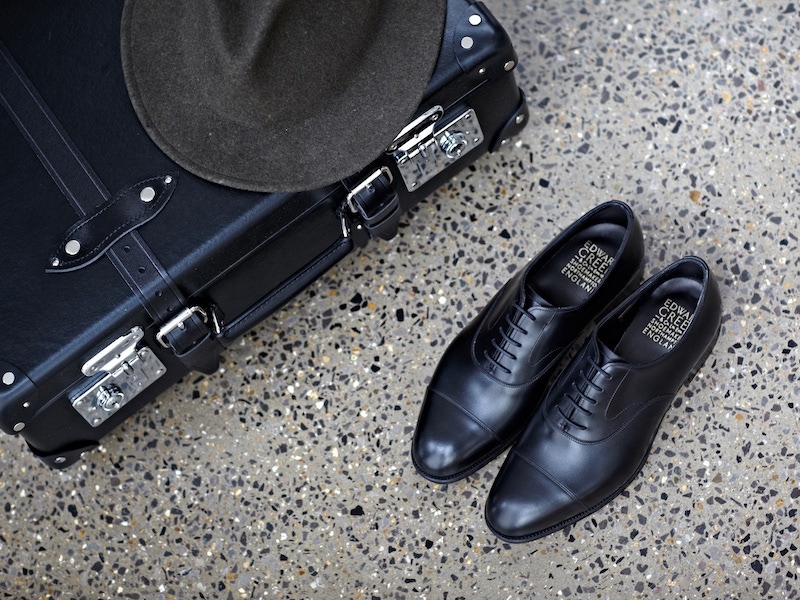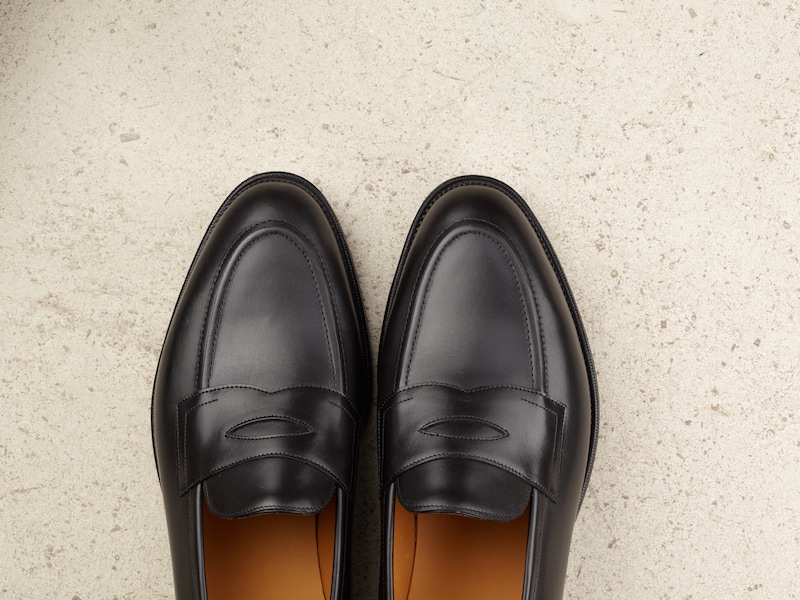 Originally, Edward learned the dexterities of shoemaking as a 12-year-old, the age at which he became a shoe clicker. It wasn't long before Edward's burgeoning shoemaking talents shone through, opening up his eponymous atelier in 1890. In sync with the company's pious output of shoes compared to other brands, Edward Green's famed clicking room is naturally smaller and quieter. It is where the shoemaking starts following the selection of calfskins. Components of the shoe are cut by hand, rather than by a loud, industrial punching machine. Edward Green primarily uses Italian and French-sourced calfskins, and its veteran clickers' roles are to survey the skins and feel for growth marks and imperfections and adherently work around them — there are no compromises or exceptions. Then, according to the pattern of the shoe, they click the uppers from the finest and most flawless areas using their own unique tools.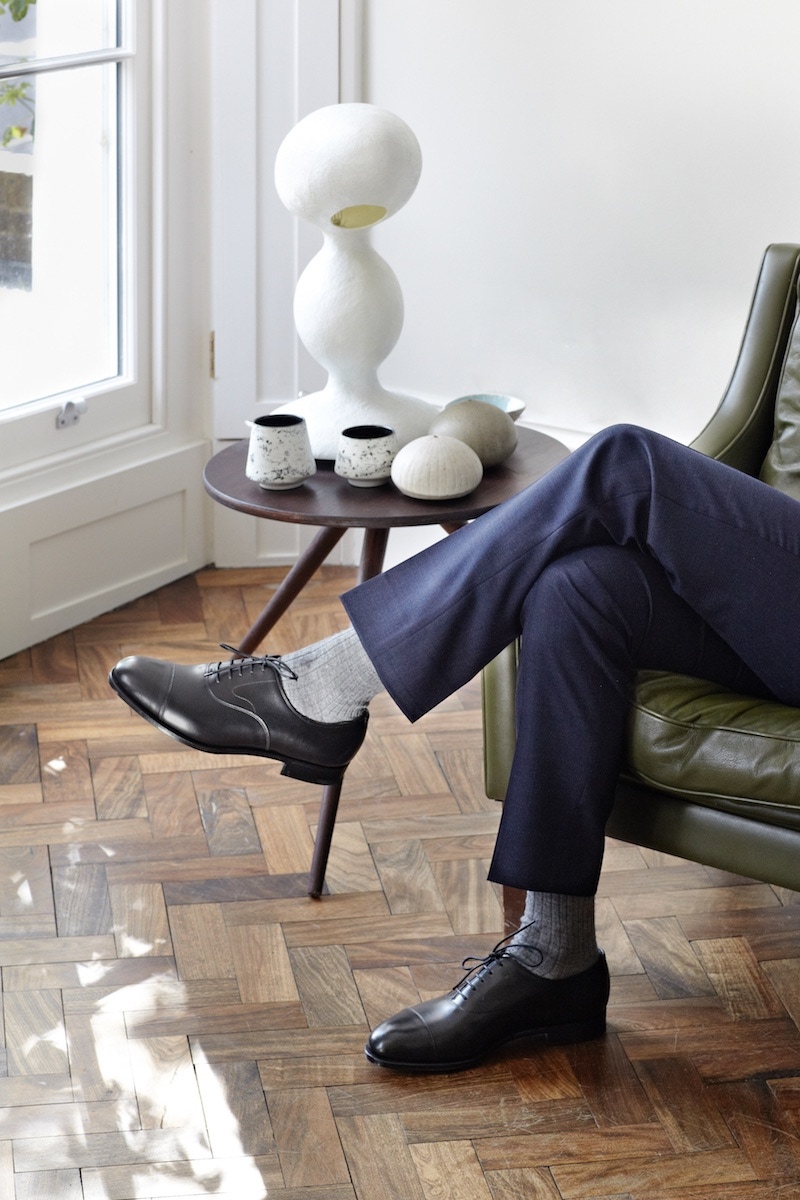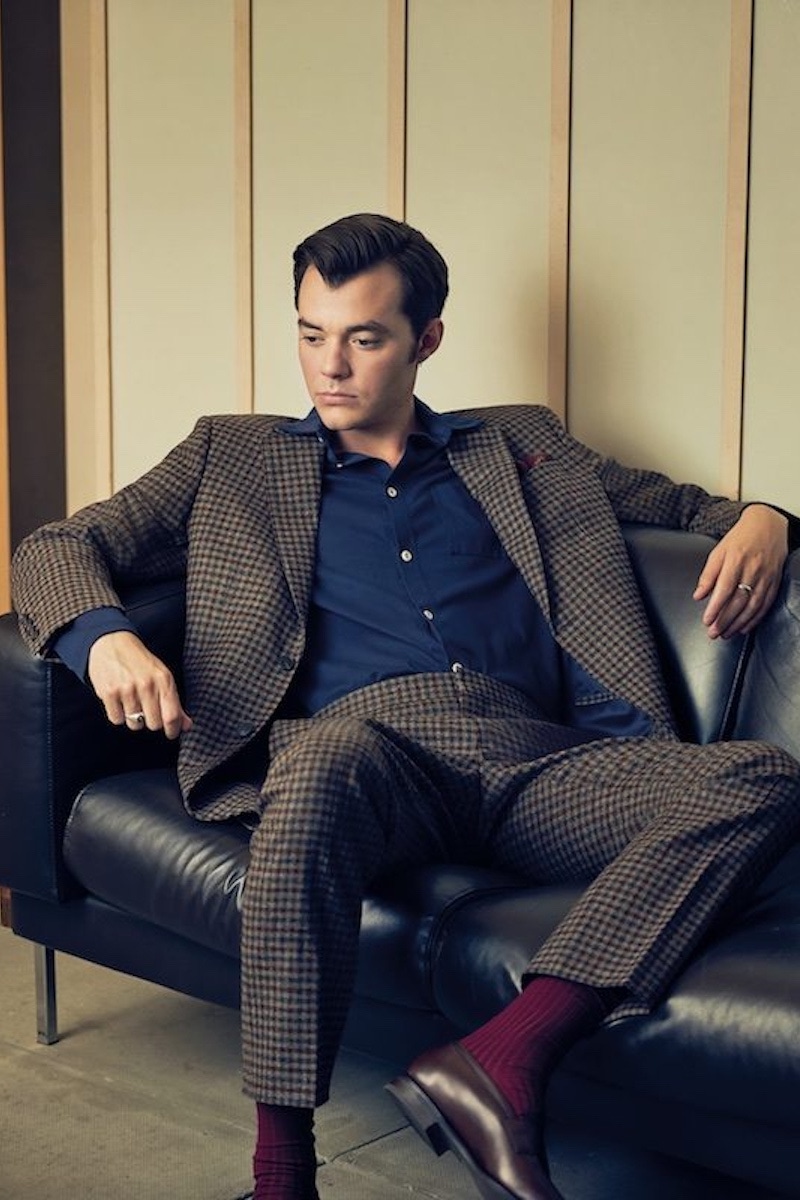 Whether it be striding down the picturesque alleys, lined with ancient shops and inns between St James's and Pall Mall, or on the crossroads, flanked on one side by the magnificent Bank of England building in the City of London, it would be unlikely not to see a stylish gentleman sporting a pair of Edward Green's famed Piccadilly loafers. Elegant and refined, the model is rendered in antique calf leather, features a prominent saddle piece and a light leather sole that has been tanned in a solution of oak, spruce and mimosa barks. The inclusion of the specific materials embossed in the loafer stem from the very reasons why Northampton was the chosen hub of shoemaking workshops. The availability of oak bark and water for tanning, leather from local cattle markets and the county's central location in England, ideal for trading, all contributed to its position as a world-renowned centre of shoemaking excellence. It is not just in smart postcodes of London that the penny loafer should be worn. Over the decades and with the loosening of dress codes, it has become the closest thing to a shoe suitable for any occasion and any wardrobe, not least one with a European cosmopolitan leaning. It would look very much at home paired with the renowned Neapolitan design of trouser which usually consists of a slim-cut and slightly tapered leg.
Pommella Napoli's
cream pleated wool trousers are a fitting example that could be worn with an open-necked
Fralbo
shirt for a more casual appearance. Or they would be equally as dashing as the shoe of choice with
B Corner's
navy cashmere-wool single-breasted suit.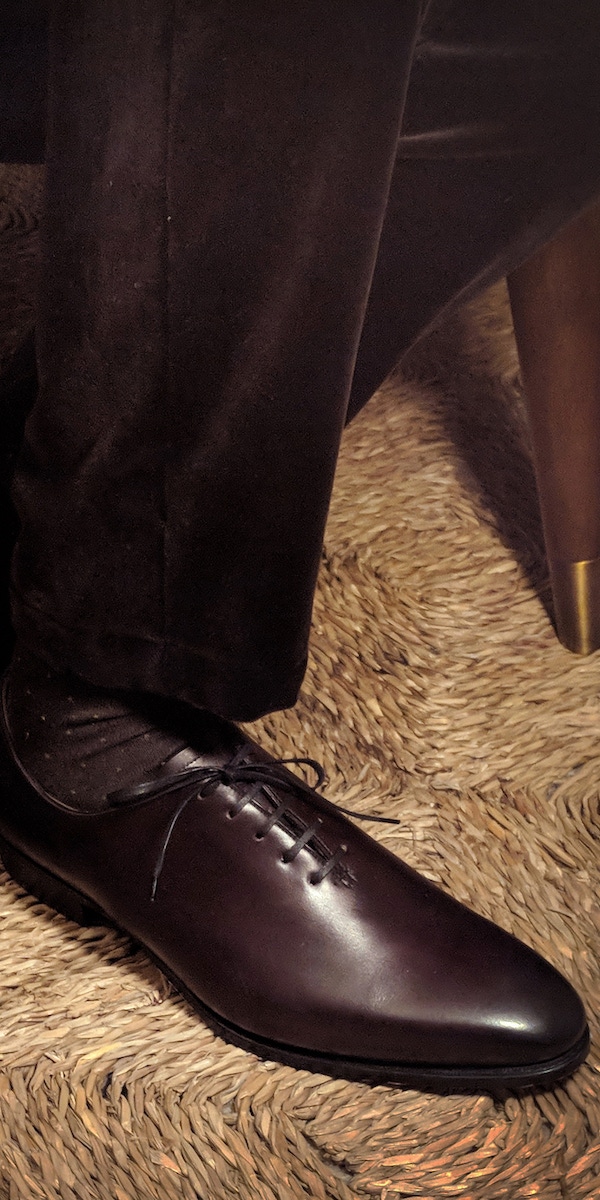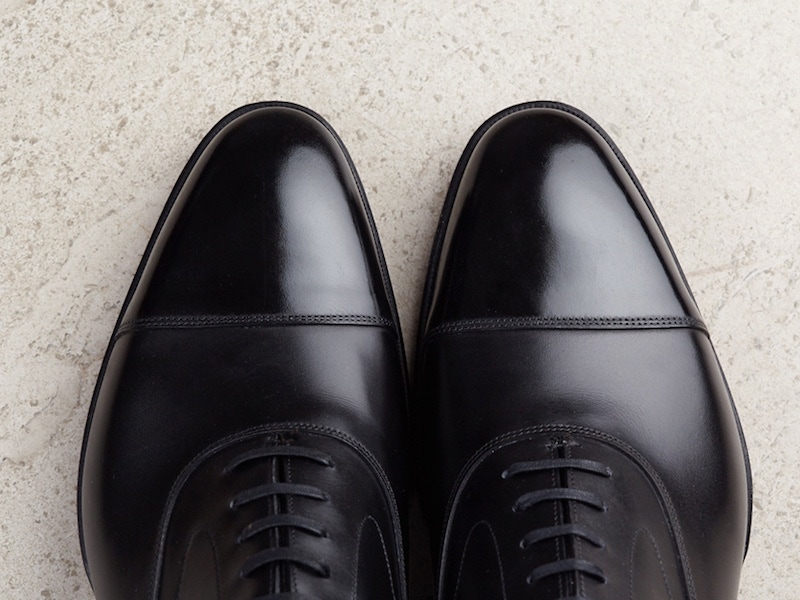 Edward Green are the archetypal British brand, and are equally adept at producing
Oxfords
, as they are
Chelsea boots
.
TheRake.com
also has the pleasure of selling a selection of their very fine
Derbies
, military boots, chukka boots and
monk-straps
. Built around the brand's elegant 202 last, their black captoe Oxford is the exemplification of how in fortitude subtle simplicity carries more weight than the decorated style of shoe. It's one of those versatile foot accompaniments that should grace every gentleman's shoe cabinet. Whether it be yomping through the fells flanking Lake Windermere, striding to business meetings in the urban metropolis or attending a suave black-tie event in an ornate ballroom, Edward Green produce shoes of the highest calibre for each occasion. If preserved with care, each shoe will hold its condition, charm and sentimental value for a long time. It is testament to Edward Green that still to this day they're receiving shoes from loyal clients that were bought 30 years ago, which with some loving care and attention, will be worn with the same satisfaction as when bought new.