Edward Sexton: Back on Familiar Ground
Edward Sexton reopens on Savile Row and there's a hint of stylistic insurgency, similar to when he started there over 50 years ago.
2020 has been the worst year for the golden mile of tailoring since the 2008 financial crash. It makes it hard to elicit why, Edward Sexton, the creative force behind the pioneering Nutters of Savile Row who reinvented the Savile Row suit in the late Sixties and Seventies is back on the famed street - after a near 30-year absence. Sexton has a habit of popping up at the right time. Along with his former business partner Tommy Nutter, they caught the attention of a likeminded avant-garde population, who were emerging out of the youth-driven cultural revolution of the swinging sixties. Bold clashing patterns, architectural shoulders and elongated trouser silhouettes were exactly the tailoring eccentricities that the young rock 'n' roll stars such as Mick Jagger, Clapton and of course the Beatles hankered after. In many ways Sexton is retracing his steps. He's taken today's simmering rancour, mainly amongst the youth as an opportunity to delve further into the changing patterns of dress by opening up a pop-up shop and exhibition at 36 Savile Row. History has a habit of repeating itself and so it is not really by chance that Sexton is back in the same premises, 50 years on from when he opened his first shop with Tommy Nutter. Sexton says: "Back then it was a graveyard, with heavy curtains over windows, big heavy doors. You would walk down it and have no idea what was being sold". Savile Row due to the unforeseen pandemic is in grave danger again. It is why Sexton has been ushered by Pollen Estates, who own swathes of Savile Row to return to the area on a reduced rate to help safeguard the area's iconic tailoring legacy. It is only fitting that the pop-up shop is in part an exhibition, featuring never-before-seen portraits of old customers including John Lennon and Yoko Ono, shot by Tommy's brother, David Nutter. It exemplifies Sexton's extraordinary contribution to British style.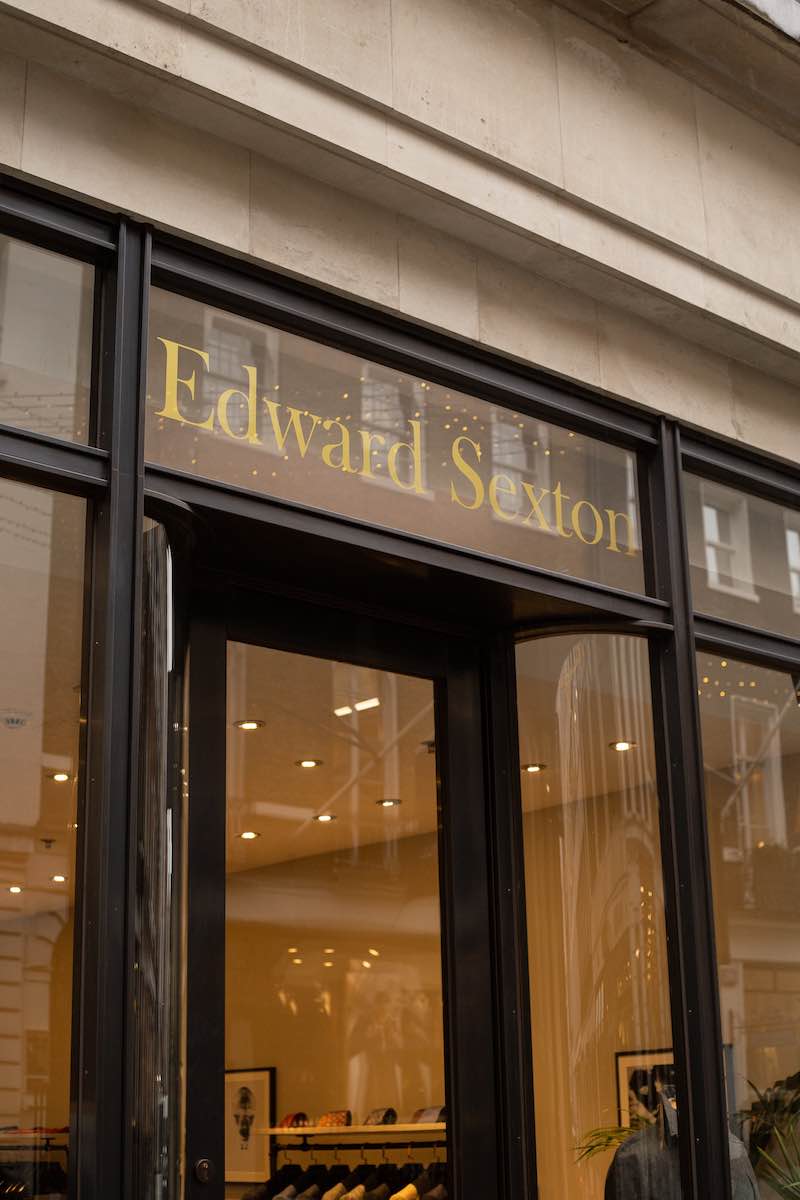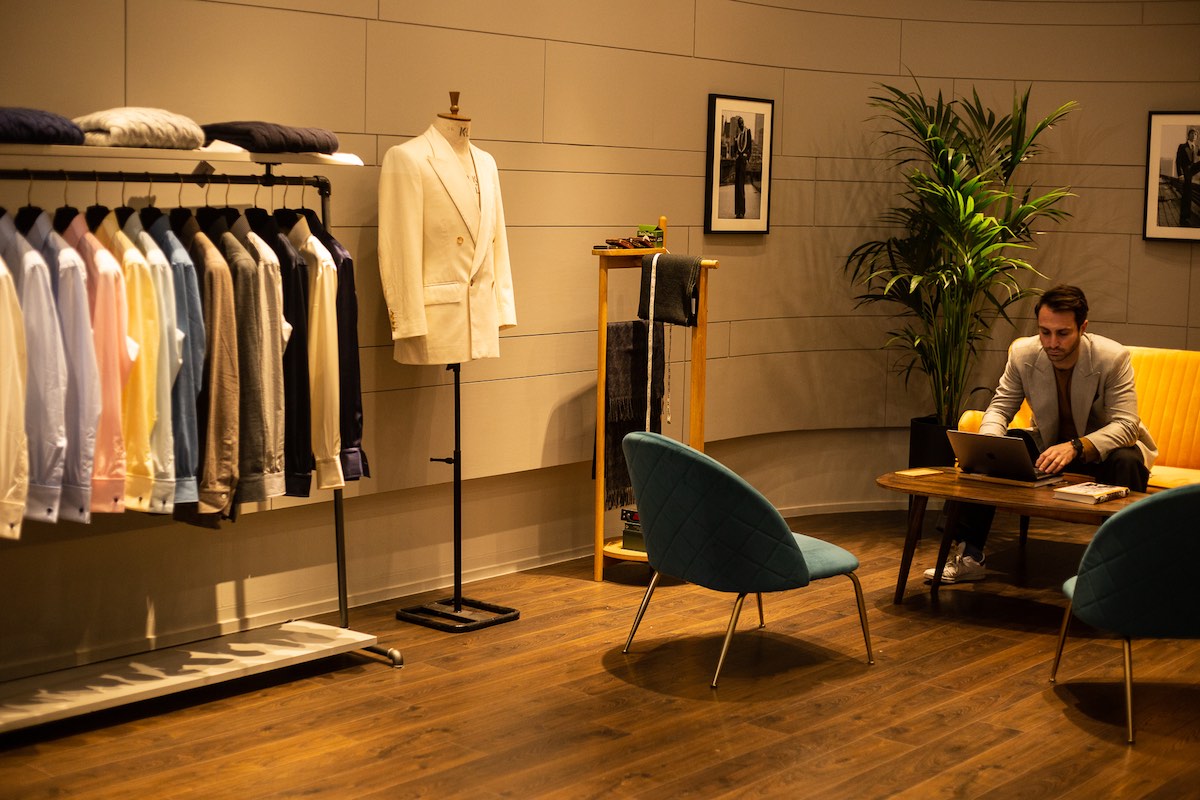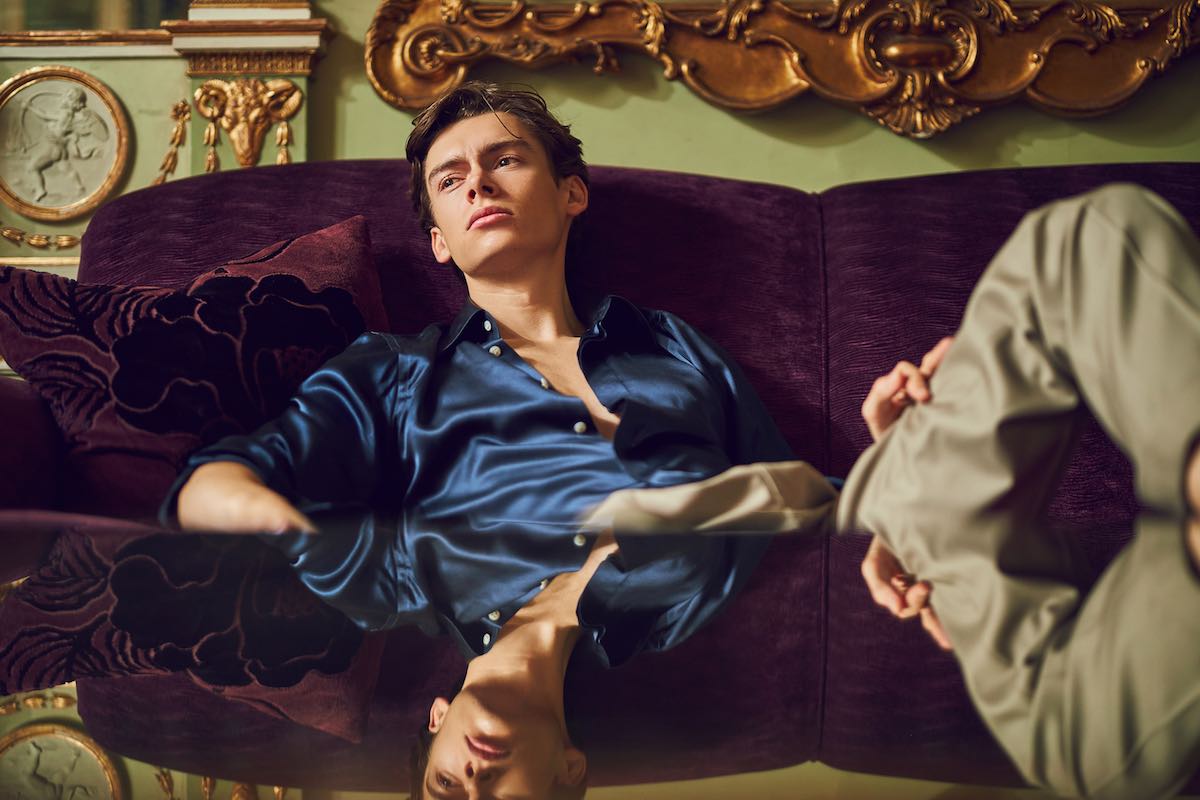 Fundamentally, the brick-and-mortar shop is there to showcase the entirety of Sexton's A/W 20 ready-to-wear collection. Pollen Estates, certainly aided Edward's return, but it seems from a style point of view, Sexton recognizes there to be a genuine opportunity to expand on the firm's strengths. For some time now, the brand's ready-to-wear position has been gathering momentum. But arguably, this collection which is a juxtaposition between what people have had to give up and what is relevant to the modern world of menswear, feels cutting-edge. Under the creative direction of Dominic Sebag-Montefiore the brand has gone for tailoring which is rich and sumptuous, using beautiful fabrics, that is designed not specifically for workwear, but to be enjoyed. Merging smart with louche, you have the opportunity to pair a green VBC wool check double-breasted suit jacket with an ivory silk point collar shirt. It goes completely against the grain of corporate dress, where the jacket's swaggering silhouette feels elegant, and the silk shirt with point collar feels sexy yet original. Alternatively, there are jackets in Prince of Wales check and houndstooth which look equally striking when paired with any one of their sensual silk shirts. As alluded to earlier, people have missed tactility, indulgence and sense of occasion, which is where Sexton's designs help reclaim these absent feelings.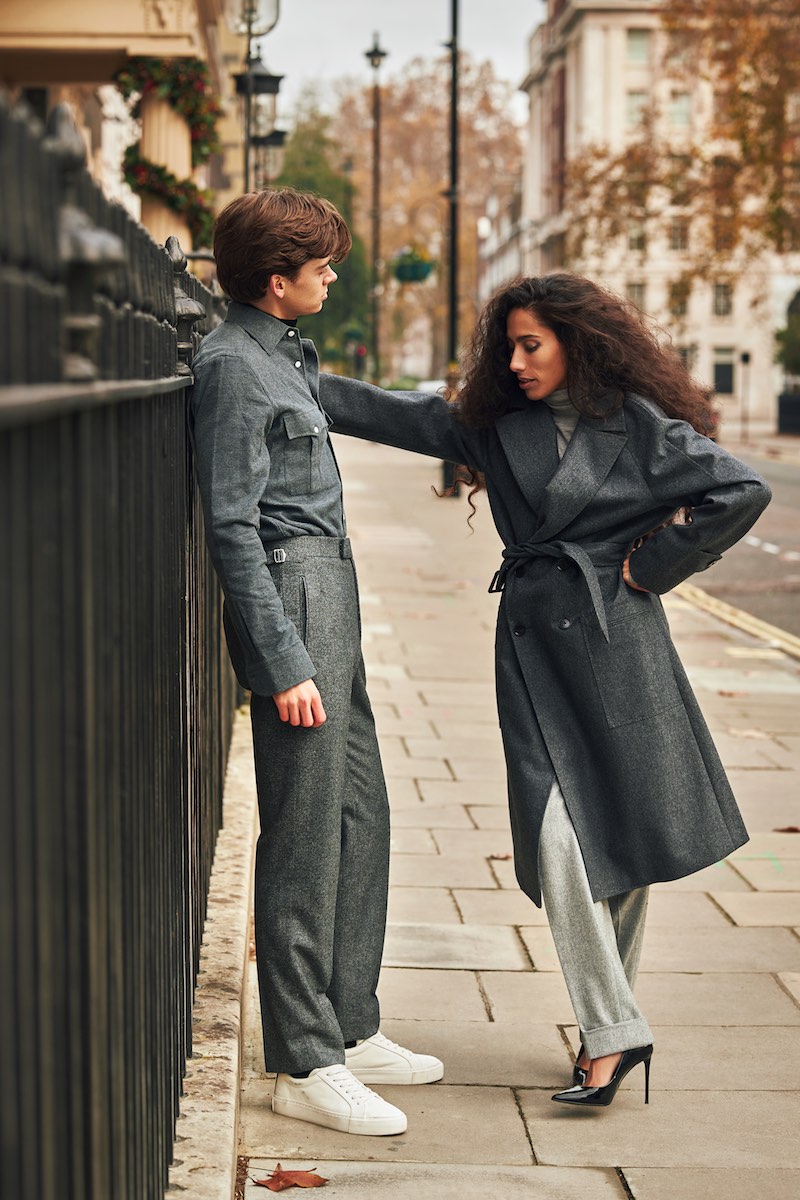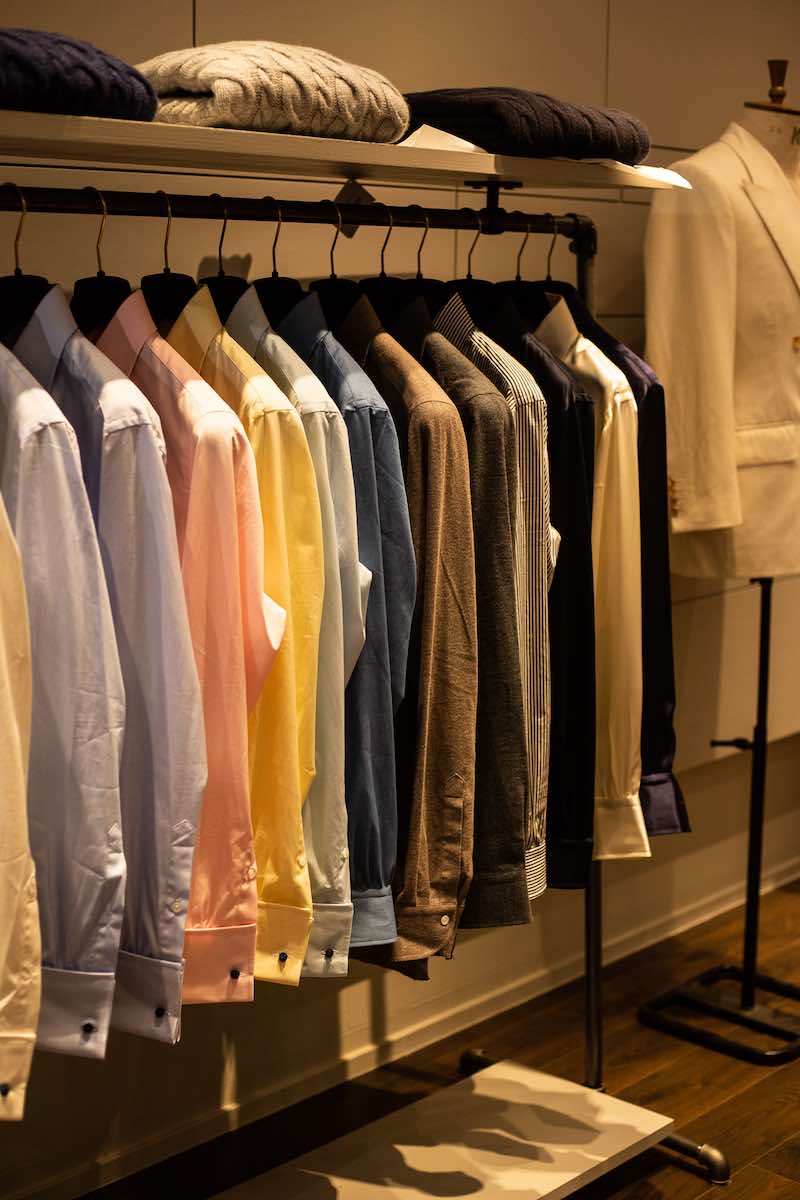 Developed in Sexton's Knightsbridge studio, their imposing selection of coats are made of a heavier weight of wool, than you will find in most ready-to-wear. One is the Edward Sexton greatcoat which is their pièce de résistance, and a coat that is both elegant in appearance and a technical feat of cutting and tailoring. Dramatic with its generous stand-and-fall collar and full wrap, 'S-shaped' double-breasted closure and pleated and panelled back, it is certainly a commanding coat and very much ingrained into the Sexton identity. In a beautiful grey and tailored with meticulous details, their showerproof coat with raglan sleeve, provides an alternative to the greatcoat. If you feel that you're carrying too much fabric by donning a greatcoat, then Sexton's bridge coat might just be the right shape for you. A treasured and rare option for this winter, it looks just as good worn open, accentuating the brand's Hollywood trouser details or fully buttoned up for a military appearance.
Versatility is a key part of the collection, which is why their suits have been designed to be worn as separates for a more informal option. Eccentric and flamboyant, whilst inheriting complete originality, their grey flannel single-breasted Chalkstripe design is a knockout winter suit, that will certainly get you dreaming of the hedonistic and carefree days, which we hope will return. Edward Sexton has seen the death knell looming many times for Savile Row. He played a part in rescuing its image once – and it looks as though he will do again. But be assured, he is not there solely for the aforementioned purpose. It seems at the age of 78, Edward Sexton has identified another style revolution of sorts, where he feels he is best placed to initiate and coordinate this shift. It would be no surprise to see this dynamic collection proving immensely popular, thus luring a younger crowd to Savile Row. It will also be interesting to see if 36 Savile Row's moniker of 'pop-up' shop changes its status into something more permanent. Photography
Hannah Miles
&
Rikesh Chauhan
Models:
Mathias le Fèvre
&
Ciinderella Balthazar