Edward Sexton Goes to Hollywood
Edward Sexton's latest drop of iconic Hollywood trousers and flannel drape styles will make you feel every bit like a film star.
Hot on the heels of movie of the moment,
Once Upon a Time in Hollywood
, legendary tailor Edward Sexton's highly-sought out Hollywood trousers are finally in stock on The Rake. This particular design is a slightly wider take on the brand's aforementioned trouser. They're made with a structureless 'grown on' waistband and dropped belt-loops that enable them to sit high on the waist. True to the original, these are cut with generous, flowing lines for an authentic art-deco look. Also in Sexton's latest trouser compilation are their highly revered wool flannel drape-cut trousers, offered in three colours. Finished with a strap-and-buckle cinch and a nod to a fishtail back, these are timeless and elegant in equal measure. It really is hard to find a trouser encompassing such tremendous detail. They fall charmingly from the hip allowing one the scope to dress the style up or down.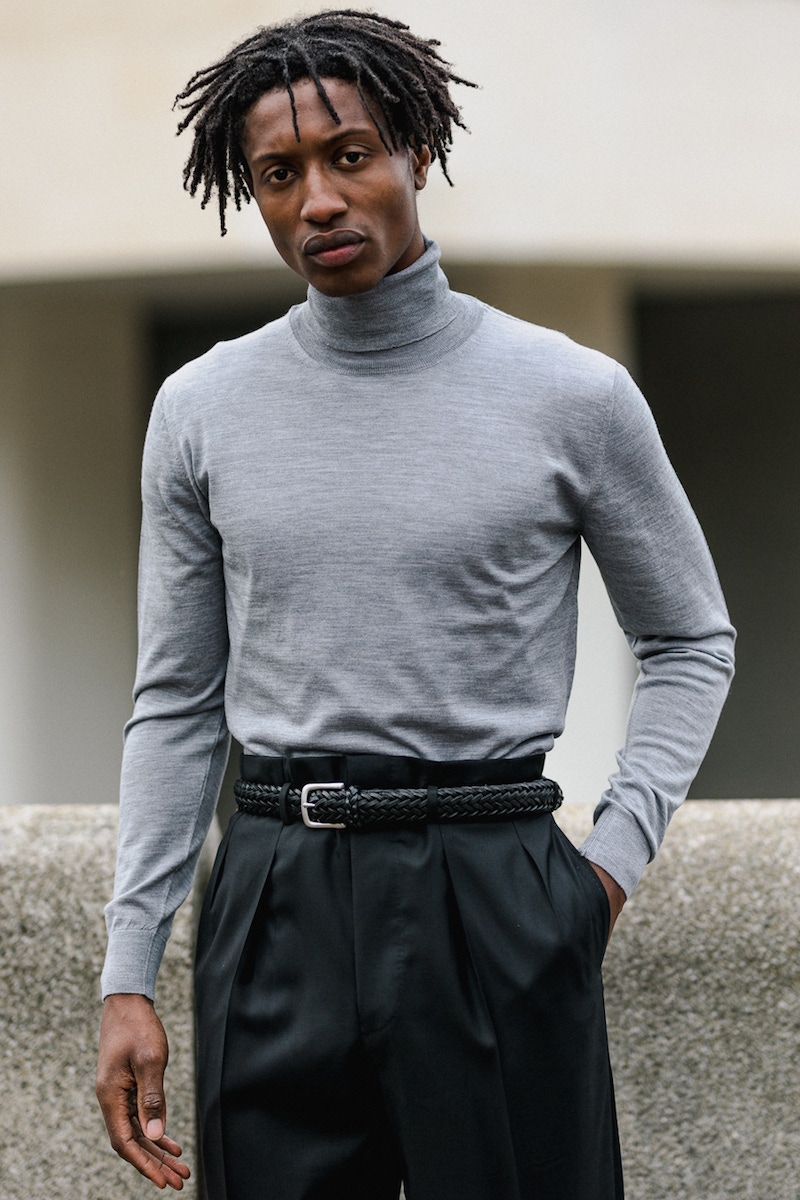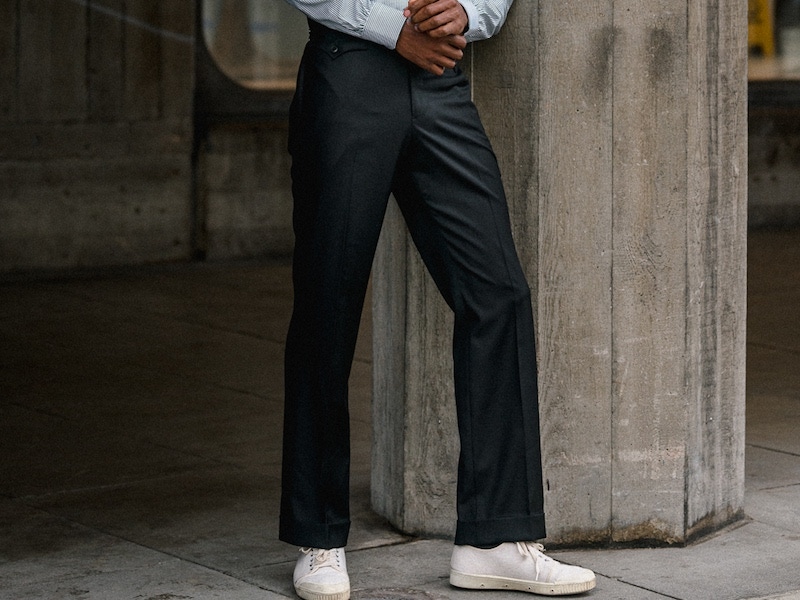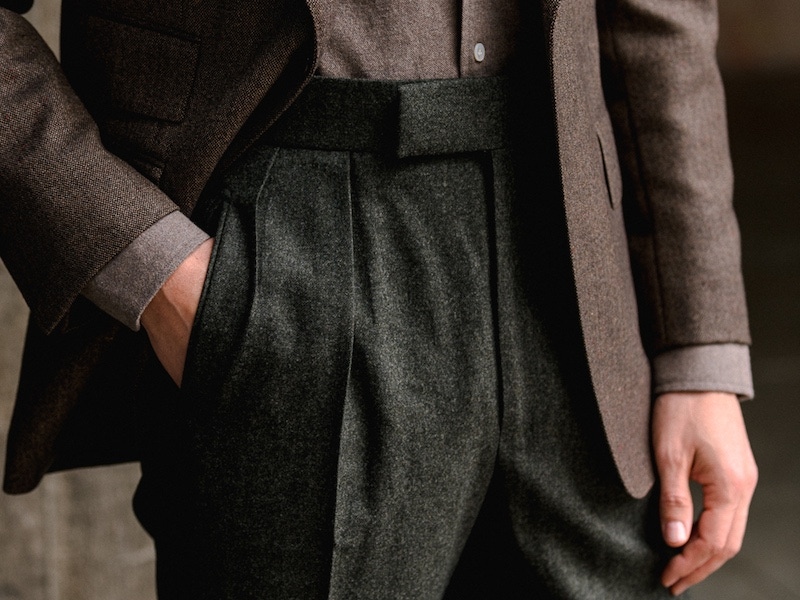 As Edward Sexton enters AW19, the tailor's attention to detail and timeless style will give customers already shedding their shorts and t-shirts something to be excited about. And this comes partly from their venerable selection of knitwear that includes a chunky, cable-knit crew neck that is a true weekend luxury. This blue cashmere cable-knit is unbelievably rich and soft and can be worn beneath a sports coat with flannel or denim. Or pair with the brand's Hollywood-top trousers for nostalgic elegance. Depending on how refined your preference in regard to the Hollywood top trouser, the navy gabardine tapered option can emanate a more modern and clean appearance, but still carry a touch of Sexton nostalgia. This soft Italian wool pair is destined to become your go-to tailored trouser, not least because the carrot cut is so flattering. The blue covert wool parallel leg trouser on offer is striking and is cut with high-rise 'parallel' legs, true to the trousers Edward Sexton cut at Nutter's of Savile Row in the early 1970s. Mick Jagger wore these parallels, so did Elton John, Justin de Villeneuve, and The Beatles, so you're in pretty good company.