Edward Sexton: Igniting a sense of occasion
When things become mellow, Edward Sexton seems to exert his eccentricities with greater gusto. He's the one people respond to for freedom, and with his latest collection, you've got the opportunity to roam free in pure elegance, with no small amounts of character attached to your outfit.
When menswear brands start to see themselves through the sartorial prism of tailored slumber there is often no turning back. It's a reality that was only accelerated by the pandemic, but if every time there was a trigger for apathetic attire — and everyone followed — where would one find originality or romance? The answer of course is Edward Sexton who for over 50 years has produced distinctive, dynamic and elegant tailoring, that has never allowed a sense of occasion to fade away from our minds. Even in the height of the pandemic he opened up a shop on Savile Row, where you could peruse archetypal Sexton wedding suits and cocktail suits. What made the move even more remarkable was that he's returned to the same address after a 30-year absence, in an equally lamentable time for the famed street. To others it may seem a surprising move, but Edward Sexton has seen the death knell looming many times for Savile Row. He played a part in rescuing its image once – and it looks as though he will do again. The latest collection — which features new linen suits in bold colours, signature 1980s-inspired shirting, plus revamped eveningwear — there's a scent of an uprising in the air, which will no doubt please the smart yet louche characters, who have been pining to release their eccentricities into the open.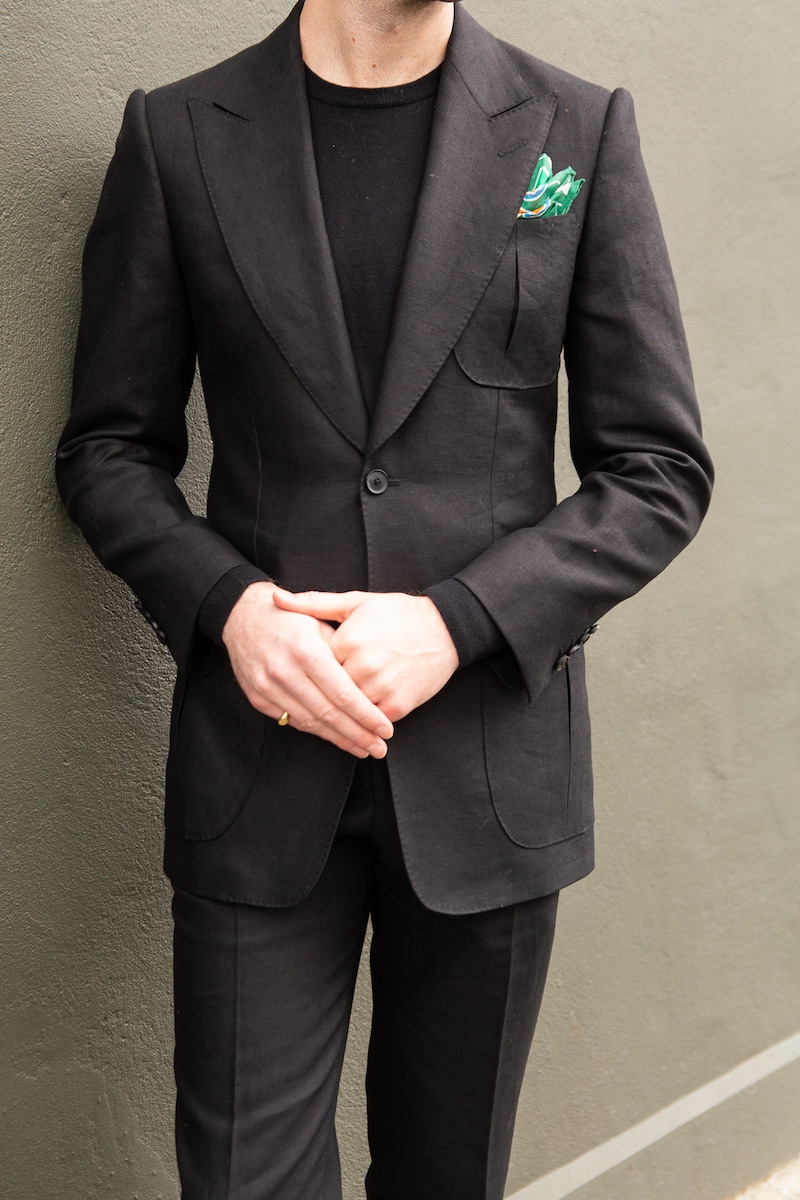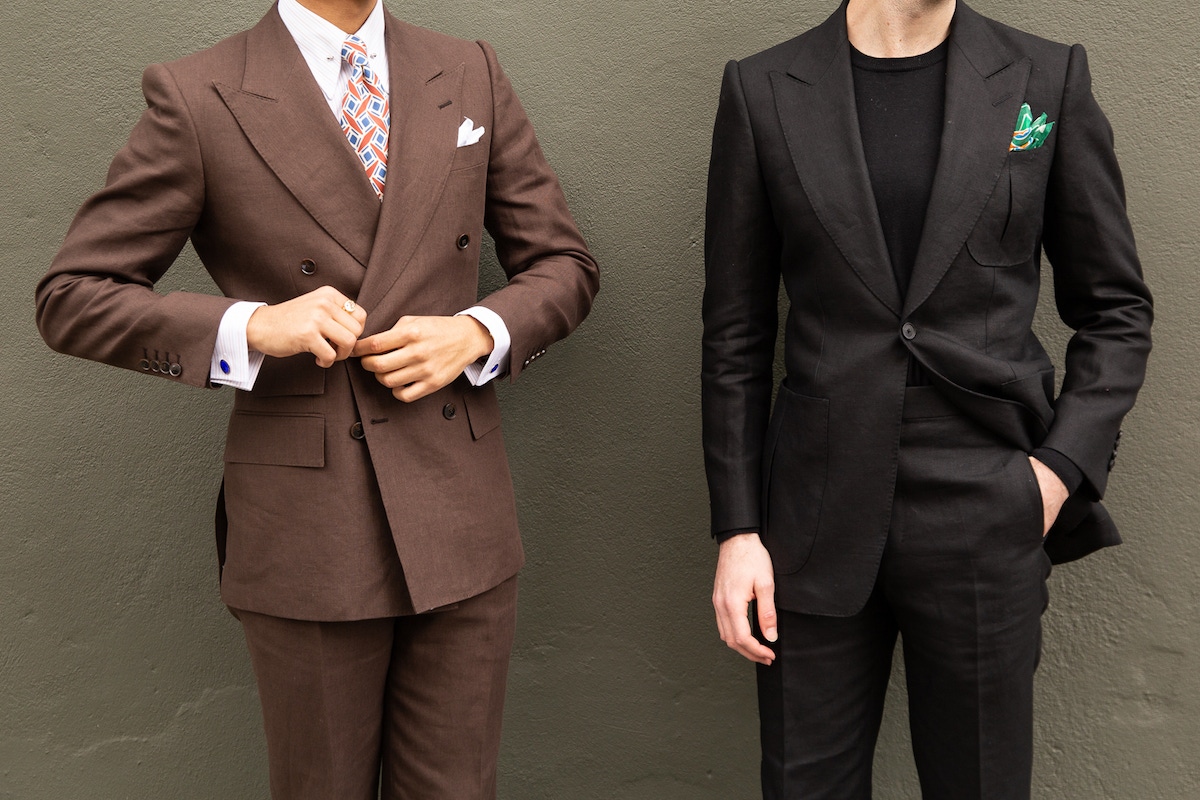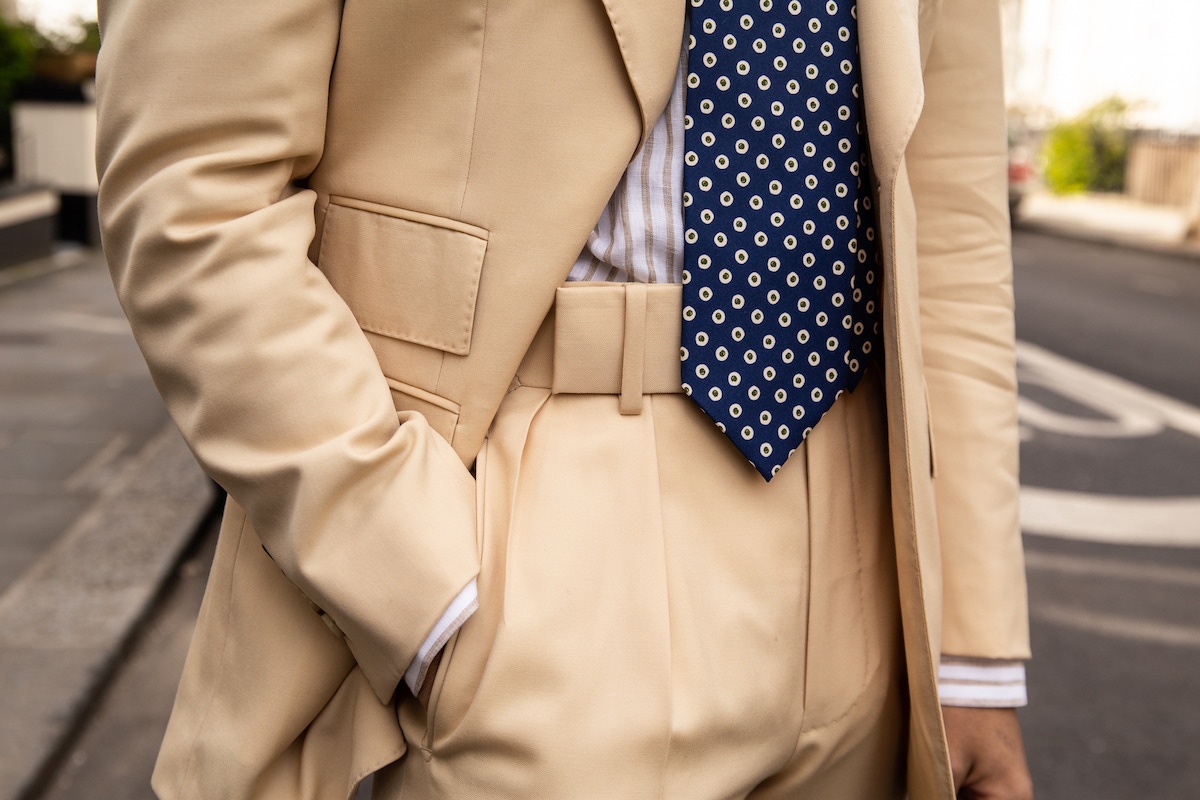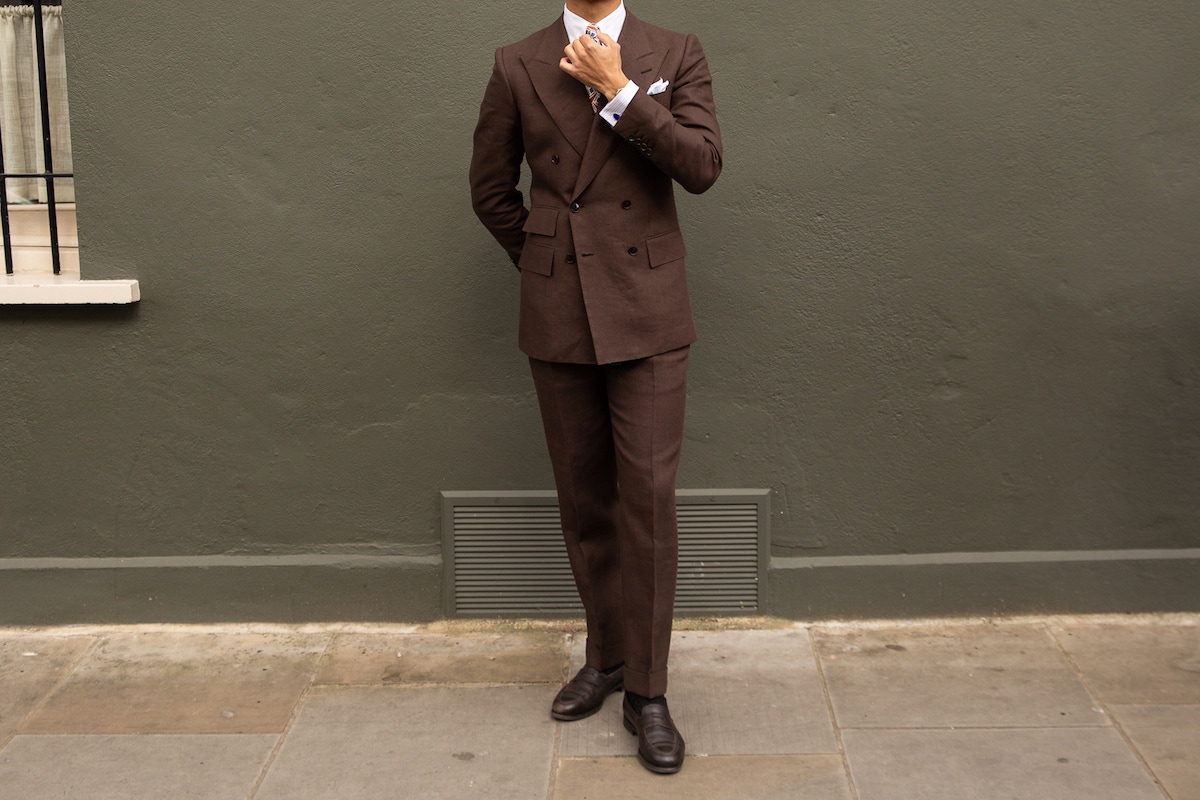 He once told The Rake about the Sexton look: "Tremendously elegant – edgy but elegant… sophisticated, but totally revolutionary." The spring/summer collection perfectly encapsulates this quote – as although you've got the authentic foundations of classic tailoring, there is the typical and flamboyant Sexton details that include the architectural shoulders, suppressed waist, elongated trouser silhouettes and the famous wide peak lapels. It is easy to see why these tailoring eccentricities appealed to the likeminded avant-garde population, that were emerging out of the youth-driven cultural revolution of the Swinging Sixties. Mick and Bianca Jagger, Twiggy, Justin de Villeneuve, Ringo Starr and Paul McCartney were just a few of Nutters of Savile Row's early and loyal customers. He still outfits the music world's sartorially inquisitive, such as Harry Styles, where you can find the brand's hot pink and sunburst yellow two-piece suits inspired by designs created for his global live tour in 2017 in their Savile Row premises. But back to Mick Jagger, the light sand Gabardine single-breasted suit, which can be bought as separates and sold on TheRake.com, is inspired by the suit that Sexton made for Mick Jagger for his wedding to Bianca in Saint Tropez in 1971. Cut from luxurious and lightweight British wool Gabardine, the suit imbues that swaggering Sexton silhouette, and like the rest of the firm's jacketing it is made in their one-button house cut.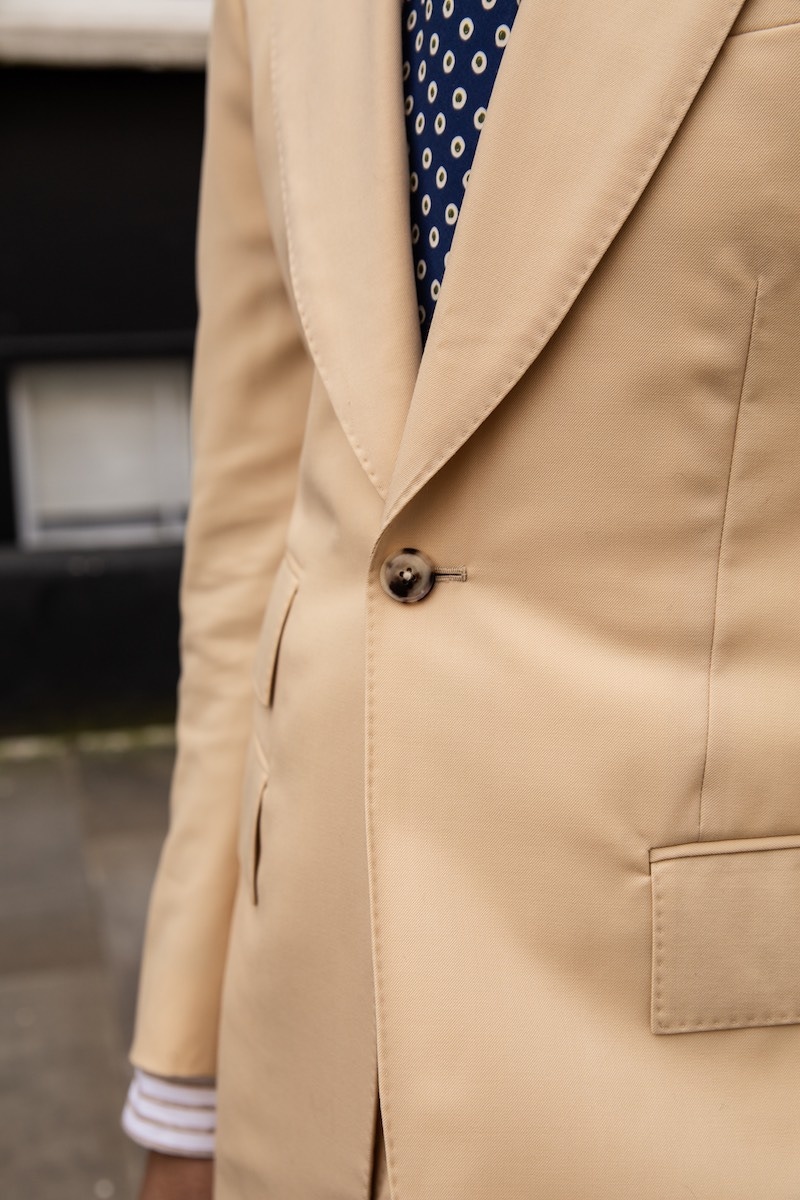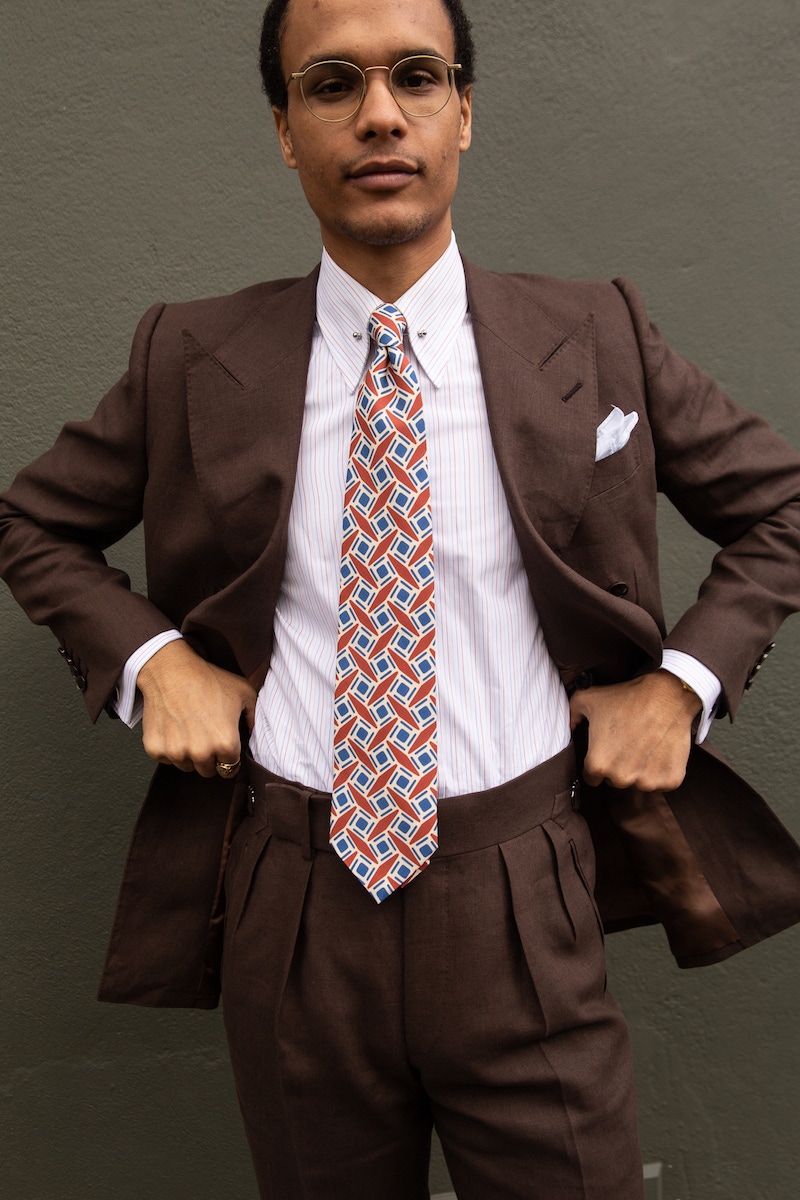 Back into the fold are the fabled Hollywood top trousers. Its name comes from the long-standing association with the wardrobe departments of the big American studios, and although Sexton originally restricted their offering to bespoke clients, a surge in popularity propelled him to give the same art deco treatment to a ready-to-wear line. Sitting high on the waist, their summer editions are made in breathable high twist tropical wool. Biscuit and indigo are added to their colour repertoire for this summer, and when the advection of hot air arrives, tuck the trousers into a knitted T-shirt or polo shirt for the epitome of smart-casual Hollywood glamour. This look was often perfectly encapsulated by leading man Tyrone Power who was dubbed 'King of the Movies' and better still was labelled "the god of my adolescence" by Sophia Loren. Cut in a crisp Irish Linen and designed in their signature two-by-three double-breasted guise, the chocolate brown suit is neat and sophisticated, but still retains that rock 'n' roll edge. With razor sharp twin forward-facing pleats, Sexton's House trousers can be bought separately, but such is the presence of this suit, it is advisable to invest and partner the two. And in keeping with Sexton signature apparel the suit pairs beautifully with either one of their retro Bengal striped pin or tab collar shirts. Due to the tone of the chocolate brown shade, it allows you to be bolder with your accessories, where any one of their geometric silk ties would add a nice splash of pizzazz and panache to the look.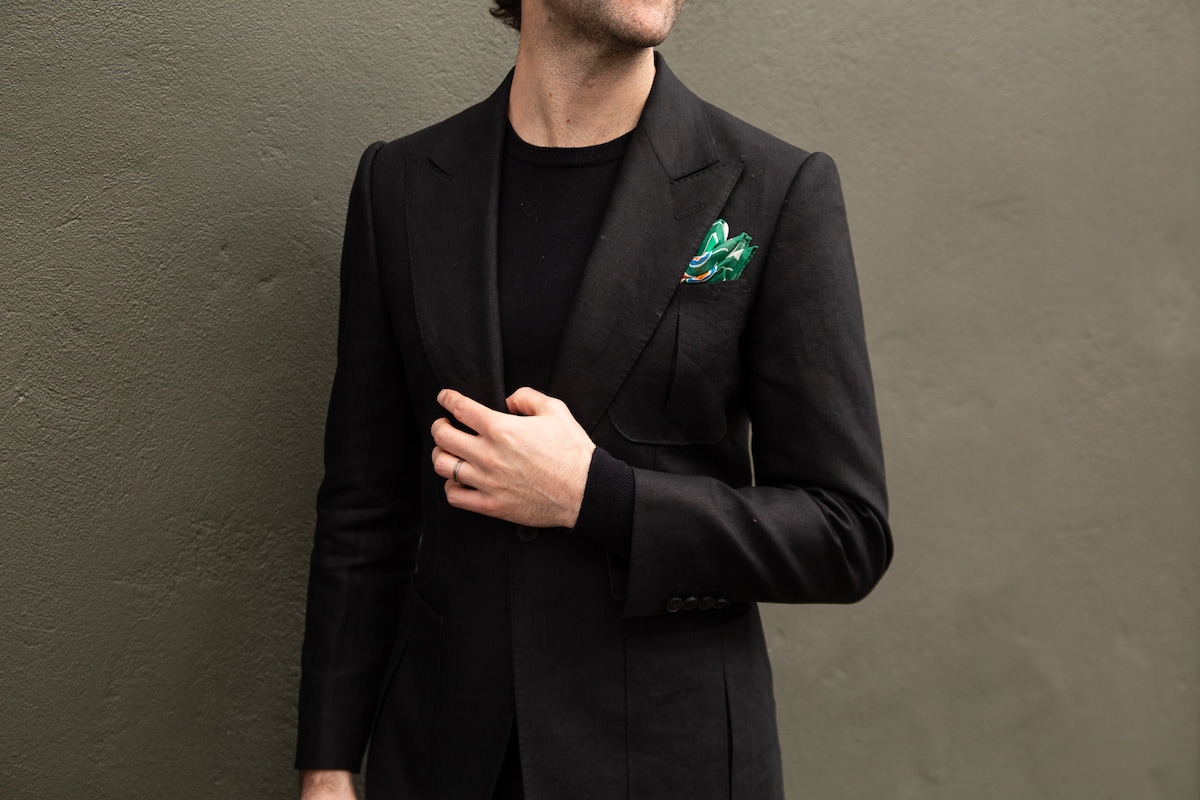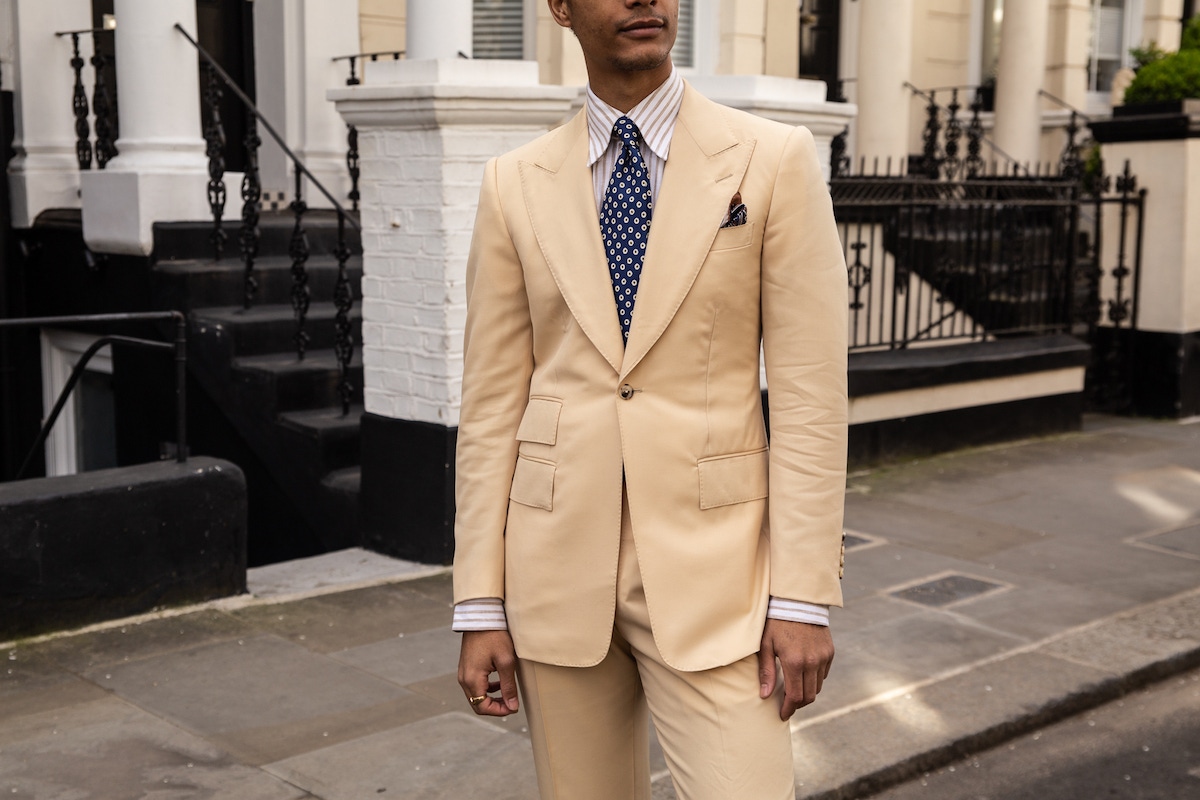 It was nearly 80 years ago, but a contemporary of Pamela Harriman's once recalled of Paris: "Every night then was lived in black tie. There was less money than in New York or London, but far more luxury; there were fewer names and far more taste." It was not long after the first world war – and bearing in mind we're at the rear end of the pandemic it seems that black tie attire is only proliferating amongst a small fraction of tailors in anticipation of a return to this era in Paris. Edward Sexton is leading this charge with two truly outstanding dinner jackets that can be worn with their black House trousers and black wool waistcoat. What is so appealing about the firm's black-tie designs is that they preserve true originality, but are extremely inventive with Sexton's trademark tailoring idiosyncrasies, which includes wide grosgrain lapels, narrow waist, and architectural shoulders. Elsewhere, in the suiting category there is a classic navy wool high twist single-breasted jacket, which could be an extremely versatile option for the season ahead. As people are summoned back to their offices and the social calendar starts to fill up, a navy single-breasted Sexton iteration should be your go-to jacketing piece. If you prefer a double-breasted option, that is also being sold on TheRake.com. Once again Edward Sexton is looking beyond the stifling times we have found ourselves in – and with this feel-good tailoring assortment, that has a firm eye on social occasions, he has certainly brought no small amounts of optimism for the year ahead, which certainly includes getting dressed up to feel glamorous and elegant again.