Edward Sexton returns to Savile Row with brand new flagship store designed by Studio Hopwood
Edward Sexton is pleased to announce the opening of its new flagship store, located at the heart of Savile Row, the spiritual home of British bespoke tailoring.
In collaboration with renowned interior designer Daniel Hopwood, this new store brings the Sexton story full-circle, and represents a homecoming to the street where the tailoring house began. Located at No.35 Savile Row, the store is just up the street from the first shop that
Edward Sexton
worked from with his then business partner, Tommy Nutter, when they co-founded Nutter's of Savile Row in 1969, which makes this return to the Row particularly poignant as Sexton moves into his sixth decade working in bespoke tailoring. The flagship's interior has been designed by Hopwood and his studio team to transport clients into the glamorous, ever-so-slightly rebellious world of Edward Sexton; with dark, indulgent design features throughout. The large central marble island evokes a familiar, bar-like feel for clients to gather round and socialise, and doubles as a bespoke tailor's cutting table. Two fitting rooms are separated by plush navy velvet brocade curtains, finished with standing mirrors and midcentury furniture.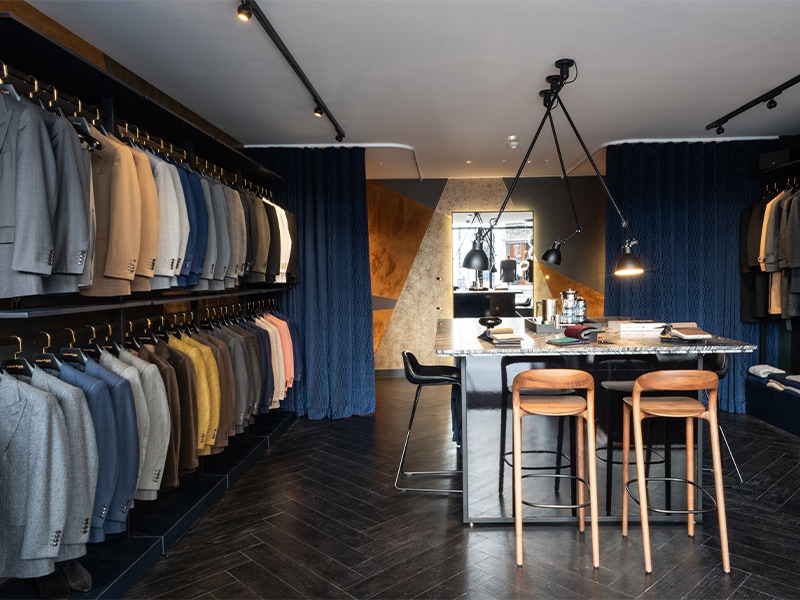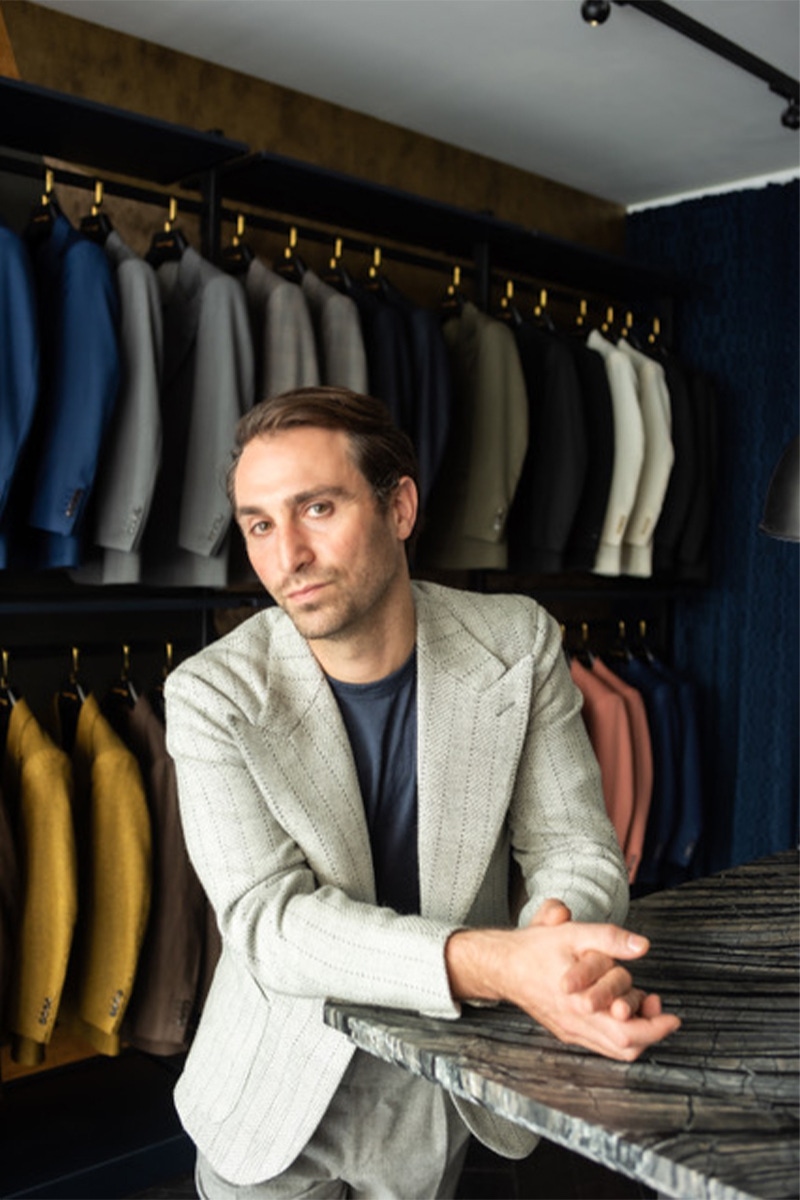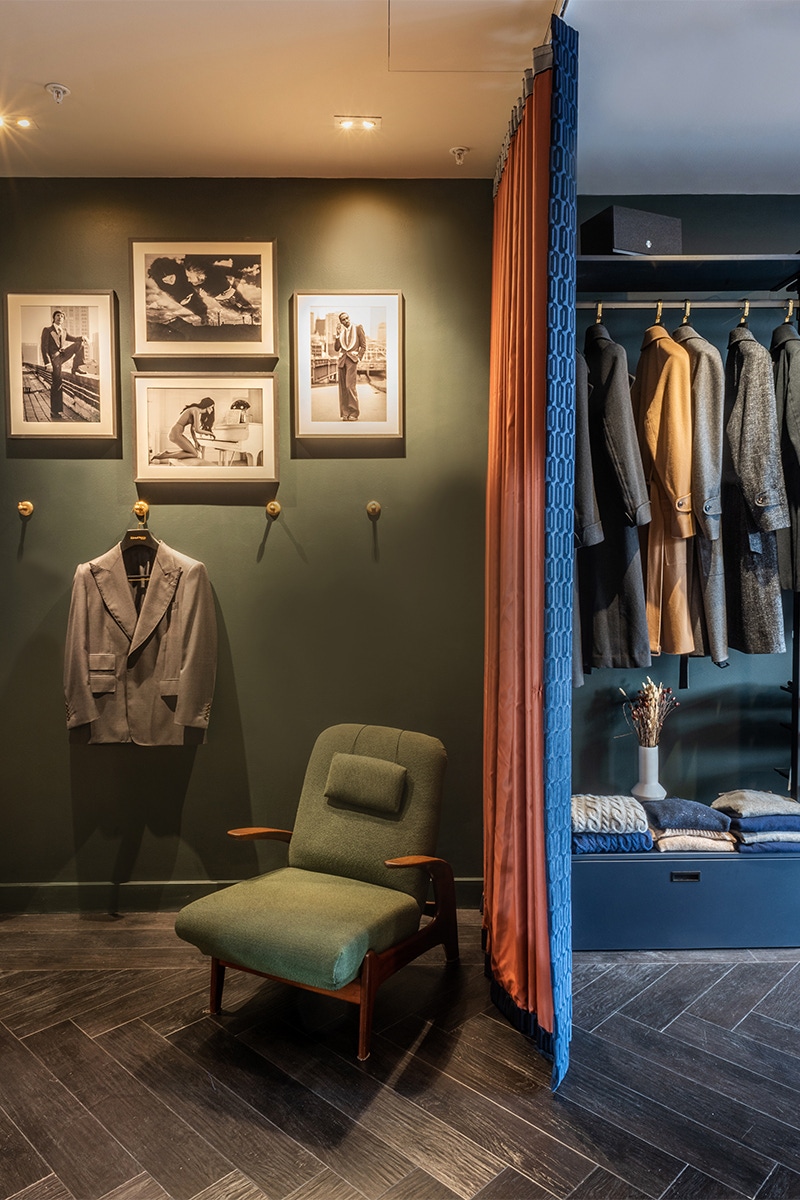 Luxurious corduroy and geometric vinyl shapes are collaged on the walls, mirroring the sharp lines and smooth textures of a Sexton suit, while dramatic lighting shapes the space, inviting customers to consider standout pieces. Artwork comes care of neighbouring gallery, Carl Kostyál, which sits opposite the store on the second floor of No.12A Savile Row. This all combines to create a contemporary shopping experience that is strikingly different to anything else on the Row. With Studio Hopwood"s imprint, No.35 is more comparable to the boutique of a Bond Street designer brand than a bespoke tailor, channelling the forward- thinking approach to design that Sexton has always been known for.
Dominic Sebag-Montefiore, Sexton"s creative director says: We wanted to create something that was very masculine and British but also fun. We"ve tried to channel a sense of the classic Savile Row retail experience and charm but bring it into a much more modern environment. We"ve got products on display that are beautifully lit, with the light drawing the attention to where it needs to be, and there"s a real sense of theatre and occasion with the huge mirror we"ve got. Little touches like the trays that house our ties give a slice of that classic gentleman"s outfitters experience, where the shop assistant might pull them out from a drawer behind the counter. The shop has an old world charm, but above all it"s a meeting place where people can come, hang out and chat, and hopefully feel really comfortable.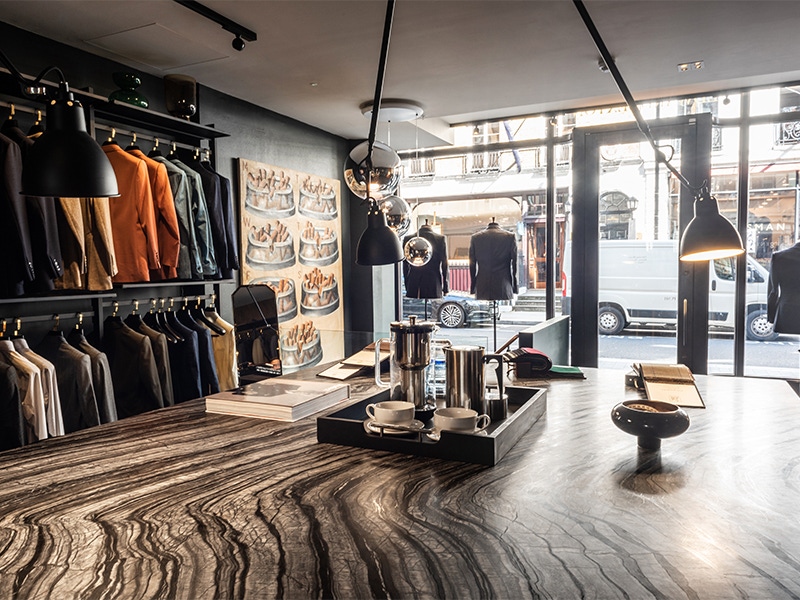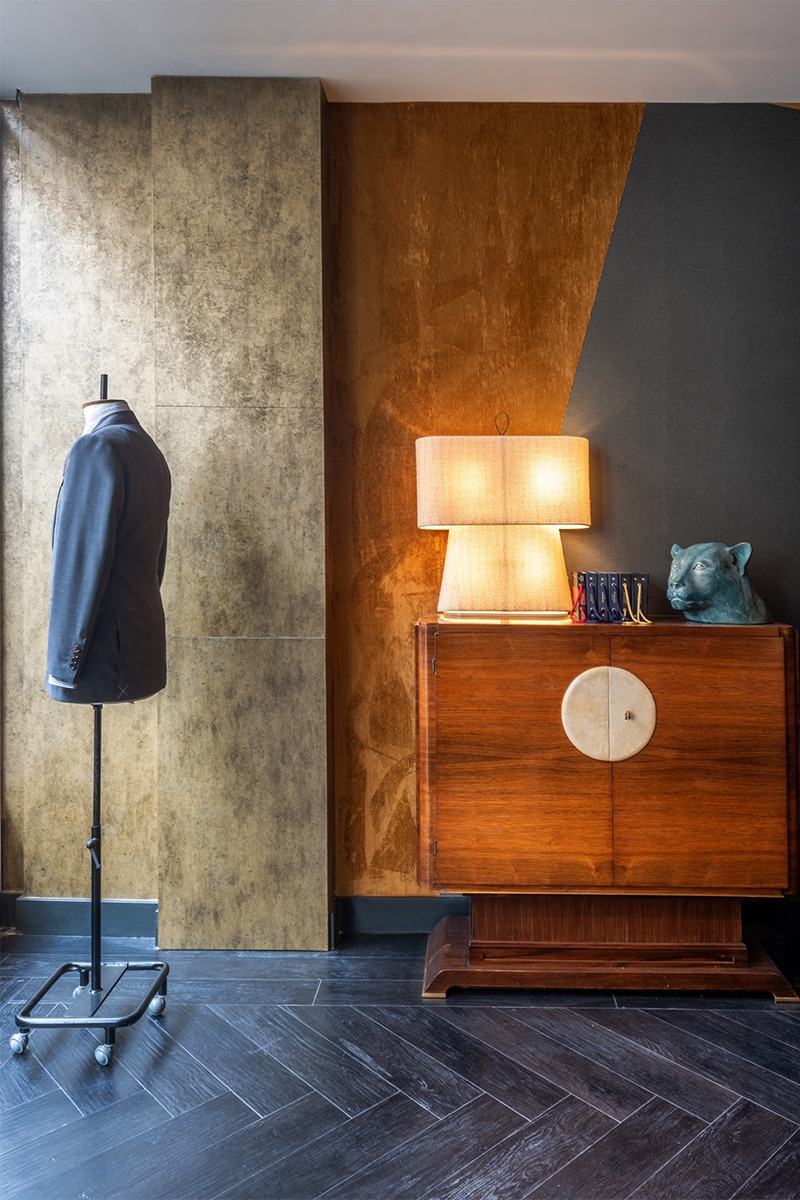 "For us, luxury is about being welcoming, warm and indulgent. We hope to give our clients that experience when they come into the shop, both with the product and how we engage with them. I want people to take their time and engage with our world, rather than shop in a more structured, rigid way that you might find elsewhere on the street."
Daniel Hopwood, founder of Studio Hopwood, says: "The creativity of Dominic and Edward were both very exciting to me. It"s been a genuinely collaborative process from start to finish. I"m proud of the flow of the store, the way it will welcome people, and how special it feels when you first walk in. "There are many things I love about Edward Sexton, but I"m particularly attracted to the Art Deco feel that resonates throughout the house. In the 70s, Edward took the Deco feel of the 20s and 30s and made it current and more louche. And that"s the feeling I wanted to achieve in the store, taking that concept and doing it again, but for now. There"s nothing retro about it. Highlights including our collage of wall coverings, created by a specialist craftsperson. Corduroy is melded with vinyl and rich velvets, while the dramatic lighting and rich textures evoke the luxurious nature of the clothes, as well as the indulgent experience of shopping on Savile Row."
To mark the occasion, Sexton has released a new brand film that tackles the themes of sartorial rebirth. Inspired by David Bowie's 'Life on Mars', it stars former Royal Ballet Principal Edward Watson as the physical embodiment of Sexton"s return to the Row.
It can be viewed in full at edwardsexton.co.uk.
https://www.youtube.com/watch?v=_gznKlSBFyA