Edward Sexton: The Visionary Tailor
With a career spanning an incredible seven decades, Edward Sexton is one of the most talented, experienced tailors at work today.
With a career spanning an incredible seven decades, Edward Sexton is one of the most talented, experienced tailors at work today. Outfitting Mick and Bianca Jagger, Elton John, Paul McCartney, John Lennon and Yoko Ono, and more recently, a young troubadour named Harry Styles, his sculptures in cloth have graced (and heroically enhanced) the forms of some of the most notable names in recent cultural history. This legendary sartorial artisan began honing his skills in 1956, when he took up an apprenticeship with equestrian tailor Harry Hall on Regent Street, where he rapidly rose to the position of assistant cutter. Soon talent-spotted and tapped for the big leagues, as 1950s post-war austerity gave way to the swing of the sixties, Sexton made the move to Savile Row's Kilgour, French & Stanbury, where he cut for customers including Fred Astaire and Cary Grant. Poached from Kilgour by a firm named Donaldson, Williams and G. Ward, Sexton came into contact with a thrusting young front-of-house staffer with the catchy and rather apt moniker of Tommy Nutter. An enthusiastic networker among Mayfair's monied, the handsome working-class lad had charmed his way into the affections of Peter Brown (deputy to The Beatles' manager Brian Epstein), who helped Sexton and Tommy secure the financial backing to open their own shop, Nutters of Savile Row, on Valentine's Day 1969.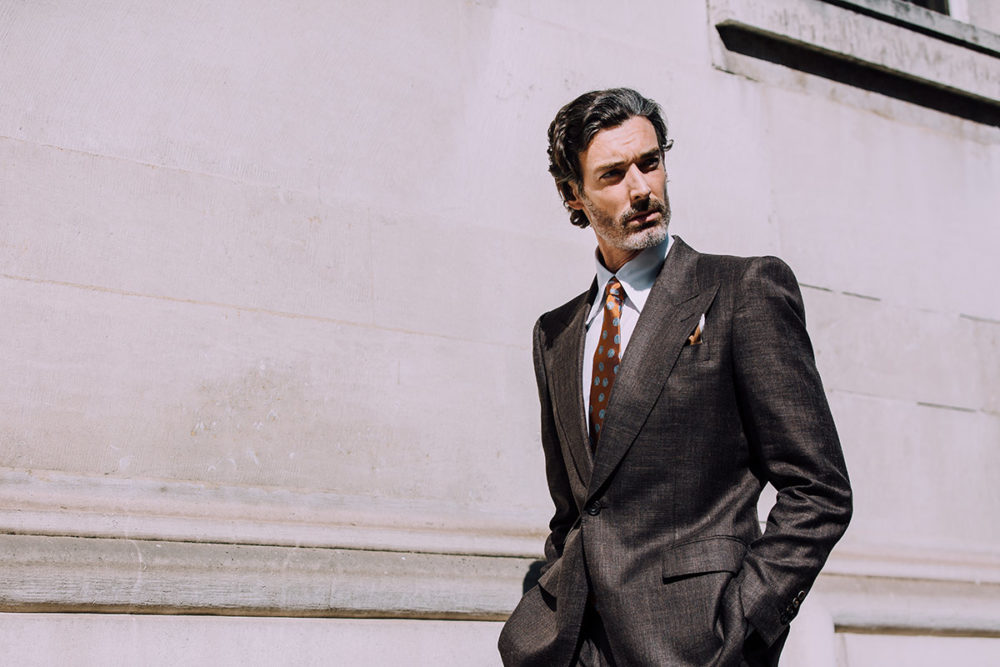 The first tailors on Savile Row to have windows open to the street, often filled with surreal, eye-catching displays in step with the psychedelic mood of the moment, Nutter and Sexton not only changed the way British tailoring was sold — the forever altered its look. Aesthetically and structurally innovative, with bold clashing patterns, architectural shoulders and lavish bellied lapels, Sexton and Nutter shaped a new sartorial paradigm, a groovier suit for a groovier era. Sexton explained to The Rake that he and Nutter "created a style that was longer than average, waisted and flared. The roped shoulders were very narrow but square, with an extraordinarily wide lapel – a peak double-breasted shape lapel on our single breast jackets, which was very rare for that time." Tommy Nutter tragically died in 1992, aged just 49. His legacy lives on, however. It's palpable in the whimsy of Paul Smith, the swagger of Tom Ford, the impertinence of Thom Brown, and in the colourful irreverence of Nutter's fellow sartorial iconoclasts such as Richard James, Oswald Boateng and Timothy Everest (who got his start in the craft after answering an ad for a job with Nutter that read "boy wanted"). Sexton, meanwhile, has continued fine-tuning, perfecting and purveying — from his atelier on Beauchamp Place, Knightsbridge, and via select online outlets such as therake.com — the distinctively styled garments the duo pioneered 50 years ago. The look, says Sexton, remains "tremendously elegant — edgy but elegant… sophisticated, but totally revolutionary".
To shop the collection on The Rake, click here.