Edward Sexton's First Ready-to-Wear Tailoring
Edward Sexton brings more than 60 years of bespoke experience to the realm of ready-to-wear tailoring, creating a Prince of Wales check sports jacket exclusively for The Rake.
For the first time ever, Edward Sexton – the great master architect of British style and one of the industry's last doyens still cutting – has produced a piece of ready-to-wear tailoring. It is our immense pleasure here at
The Rake
to be the exclusive stockists of this beautiful piece – an elegant flannel sports jacket that, in every way, lives up to Sexton's immense pedigree. When
Edward
first started his tailoring career, such a garment was called a change coat, and it was from this that he drew inspiration for the piece. "The idea of a change coat was that you wore a very formal suit every day of the week," says Edward. "When you wore your sports jacket, or your change coat, it changed you. It changes your mentality, the way you think, the way you relax, what you do, where you go." Indeed, this is a truly magnificent piece that captures the spirit of Edward's work perfectly – elegance, playfulness and power are all in perfect harmony with each other. The design itself has been in a constant state of refinement over the past few years, with Edward and Creative Director
Dominic Sebag-Montefiore
only now ready to take the wraps off. Despite being ready-to-wear, the pattern is completely hand-drawn and hand-cut by Edward himself. "It's based on years and years of working with individual clients on a bespoke level in the fitting room, and analysing what I consider to be the perfect cut and size for a jacket. I've maintained within that all of my characteristic features; the shoulder line, the lapel, where the peak of the lapel turns back – all of those touches that I've remained loyal to throughout my whole bespoke career."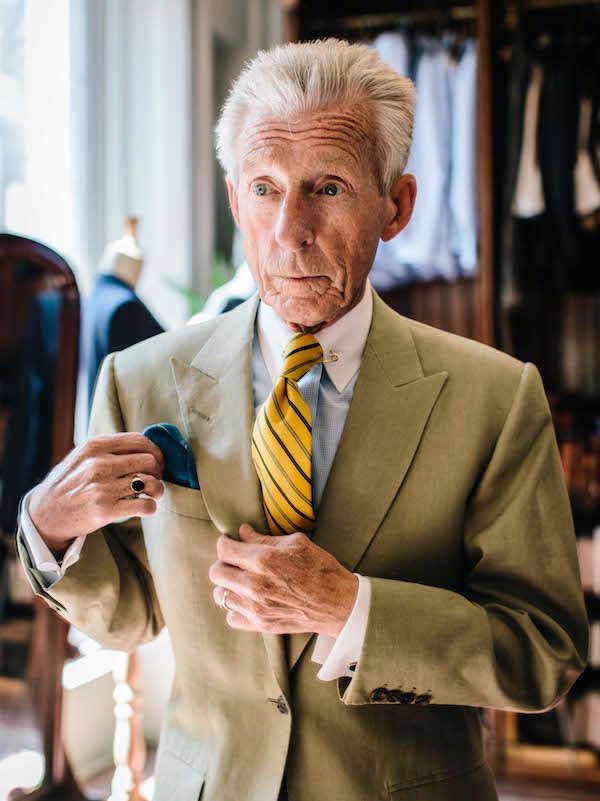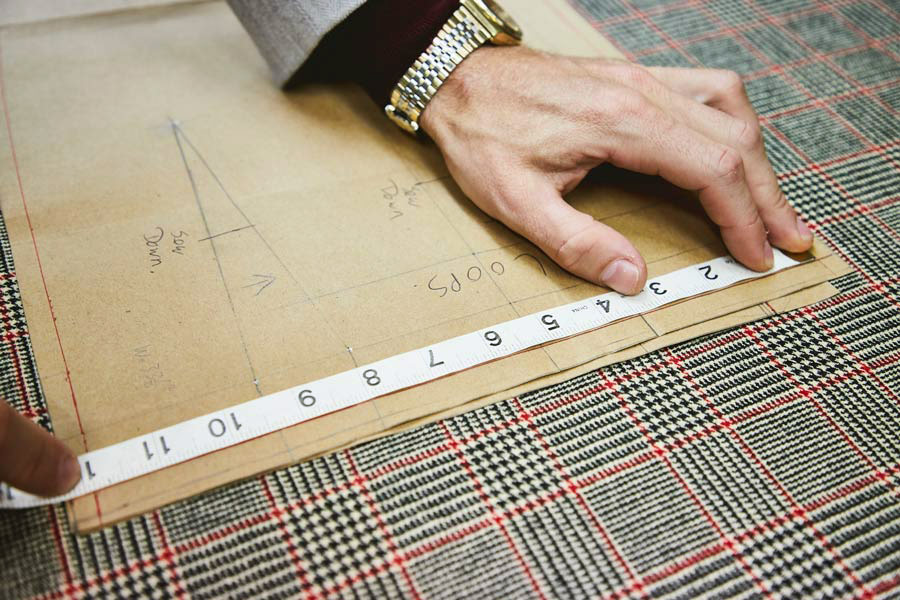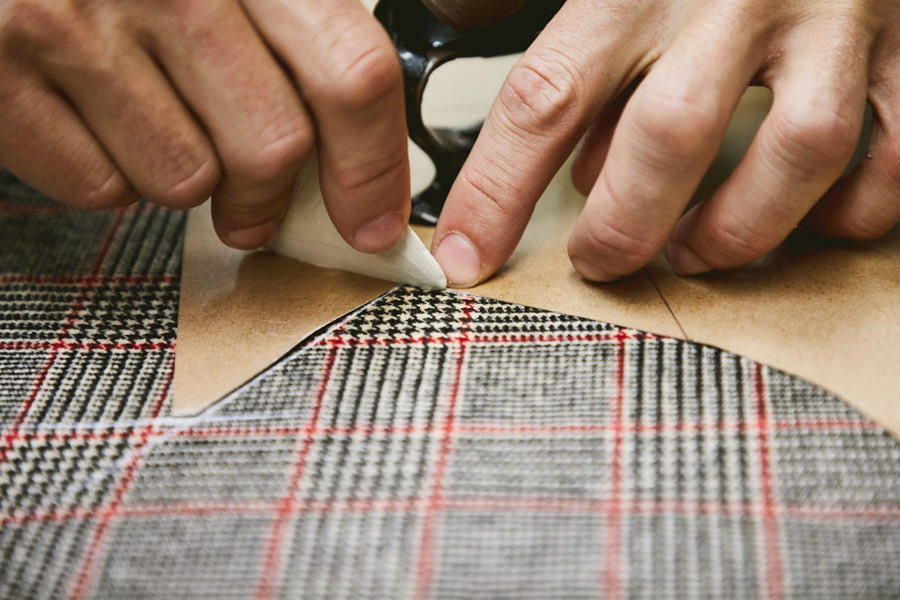 The shape is classic Sexton – that swooping collar, heroic shoulder, dramatic lapel ("Long, low and leafy!" as Dominic puts it). Like the very best of Edward's work, it imparts upon the wearer a sense of poise and elan, and yet through some alchemy (and a beautiful, high armhole) it remains incredibly freeing to wear. Part of this is also down to the cloth, for which Edward selected a supple, mid-weight British flannel, rendered in a cream, red and navy Prince of Wales check. "We chose the cloth because it was very reminiscent of those original Nutters-style checks," says Dominic. "Edward and Tommy [Nutter] would use them a lot, often putting the pockets on the bias and edge tape and so on. They'd be quite dramatic and theatrical, and so we took inspiration from the cloth for that." The cloth, like the jacket's cut, is striking and yet versatile – brilliant when paired with staples like grey, beige, burgundy or navy. "I wanted to have a very dignified, strong check that had tones that let you wear it with many different combinations," says Edward. "For a trouser, you could wear it with grey flannel, a good tan twill or with jeans." It's also just as at home with that timeless Sexton addition – the
roll neck jumper
. Speaking to both Edward and Dominic, there's a sense that, despite having been purely bespoke for so long, there's a real excitement around this jacket. "It was the logical progression, wasn't it?" says Dominic. "Sexton really is all about the tailoring, so it seemed like the next sensible thing." Edward continues, "It's quite nice at this stage in my career to pour all of that experience into my first ready-to-wear pieces. We feel very privileged that
The Rake
asked us to do this and to give us the opportunity to showcase it like this." On the contrary, we at
The Rake
, along with future wearers of this beautiful creation, can say in absolute terms that the privilege is entirely ours.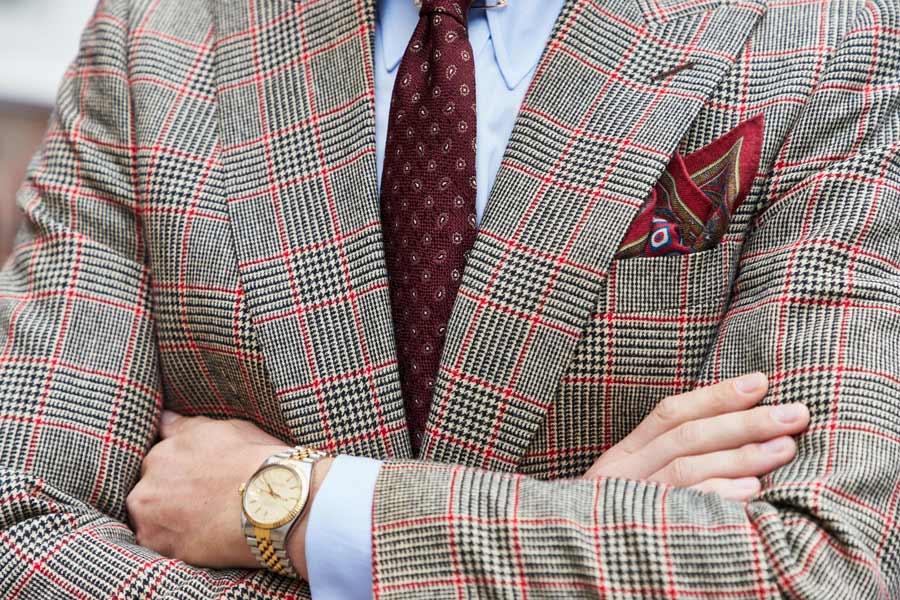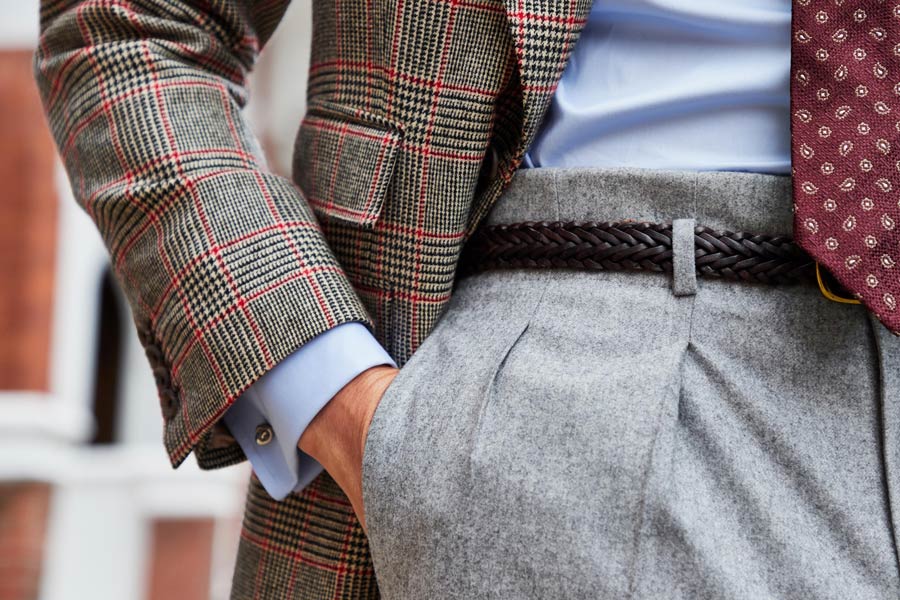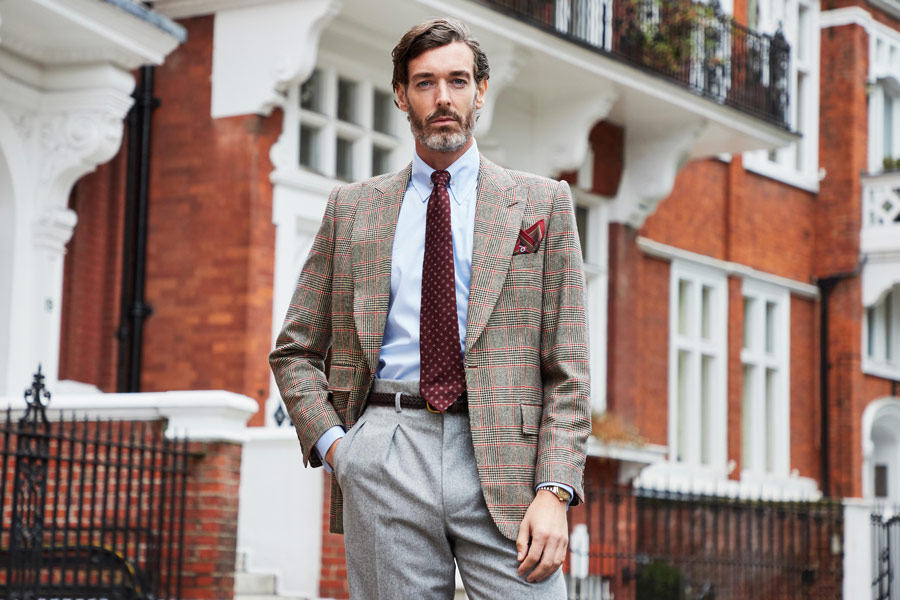 Richard Biedul wears the jacket with Edward Sexton's Hollywood-top trousers. Photograph by James Munro.