Elaine Kaufman: Manhattan's Madame
Elaine Kaufman's eponymous restaurant became an unofficial member's club for New York's most happening hellraisers, but not one was a match for her spirited disposition.
"Beat it, creep … you're bothering my customers!", is all the persistent and increasingly intrusive celebrity photographer, Ron Galella, heard before two flying dustbin lids were hurled in his direction. This was his first, and most likely last, (close) encounter with Elaine Kaufman, the fiesty, hot-blooded owner and viciously protective hostess of seminal Upper East Side restaurant and bar, Elaine's.
Born and raised in Queens, New York City during the Great Depression, Elaine developed a thick skin and deep-set determination early on. Her first experience with the service industry was in 1959 helping her then-boyfriend, Alfredo Viazzi, run his restaurant in Greenwich Village. However, it only took a few years to realise her knack for entertaining and in 1963 the sturdy, defiant proprietress set off on her own to
Yorkville
, taking many newly-loyal customers with her. A small, dark and smoke-filled bar
in the wrong part of town serving run-of-the-mill Italian food, Elaine's began as a local hub that appealed to promising yet mostly unknown writers. Comedian Alan King once described it as "decorated like a stolen car." Initial visitors included
Jack Richardson,
Forrest Gump
author Winston Groom, William Styron, Gay Talese and Tom Wolfe. "Poor bastards," she said of writers in an interview with Vanity Fair in 2009, "but I like their minds."
Gradually her literary crèche began to attract the distinguished elite and before long Elaine's became the raucous and riotous celebrity hideaway it is now remembered as. A small piece of quintessential New York in saloon-form, where a meritocracy was created and expected, it became more of an unofficial member's club than an eatery, where individual value was measured not by wealth but by one's repertoire of interesting anecdotes. With no reservations, one could stroll in
on any given night and be placed on the table opposite Andy Warhol, served a drink by Elaine Stritch (who worked behind the bar for a whole summer) or told to "take a right at Michael Caine" for the bathroom. Elaine's was not a quiet or stuffy scene either. From Hunter S. Thompson setting fire to his own breath after finishing a bottle of
Chartreuse, to Jack Nicholson seeking shelter from an obsessive female fan or playwright John Ford Noonan punching a hole in the window,
alcohol-infused anarchy was fraught within its walls.
"Writers have never come to my place to talk about literature," she told
The New York Times
in 2009.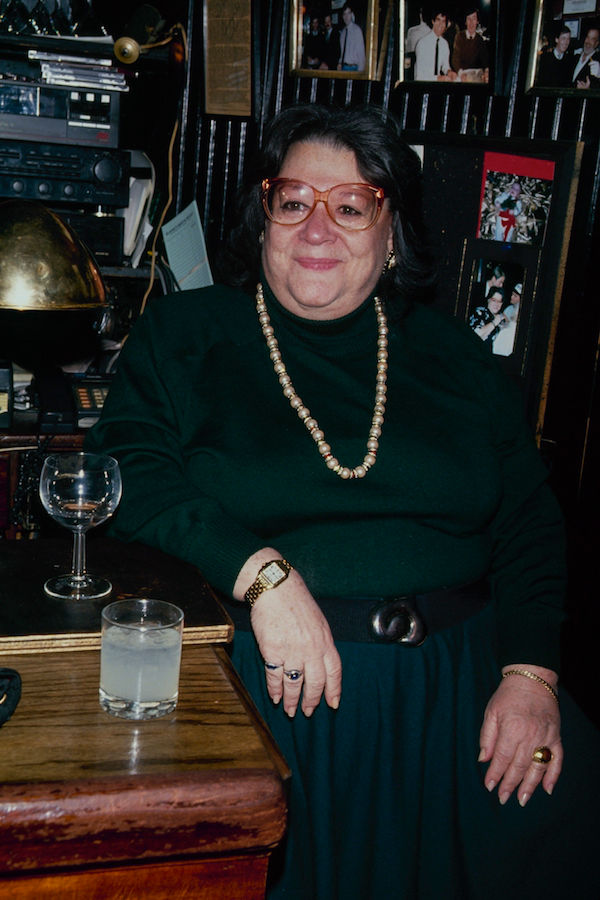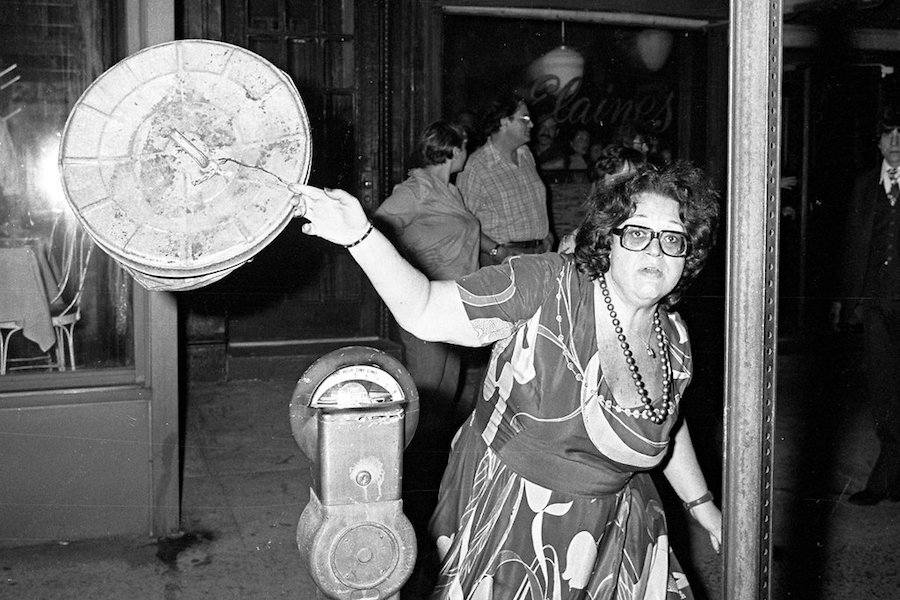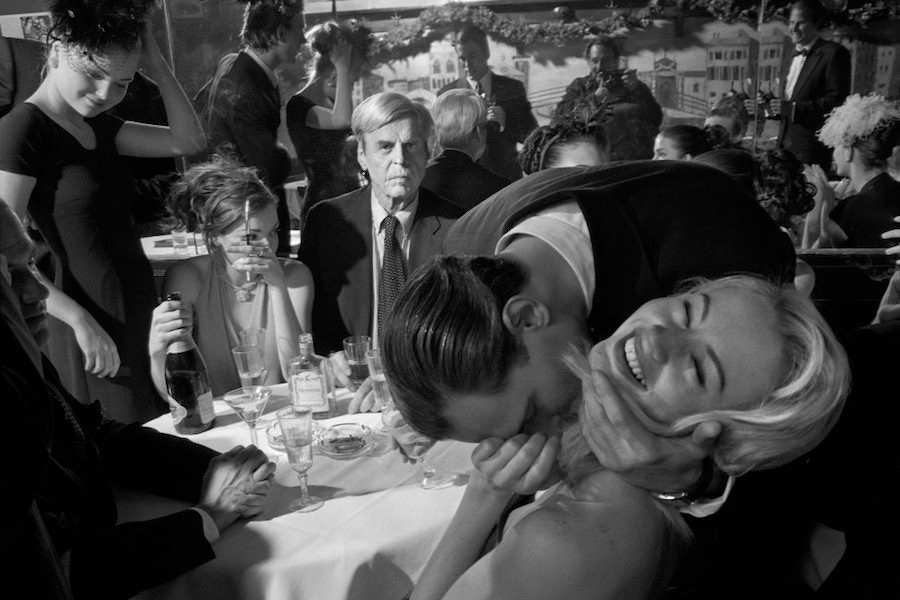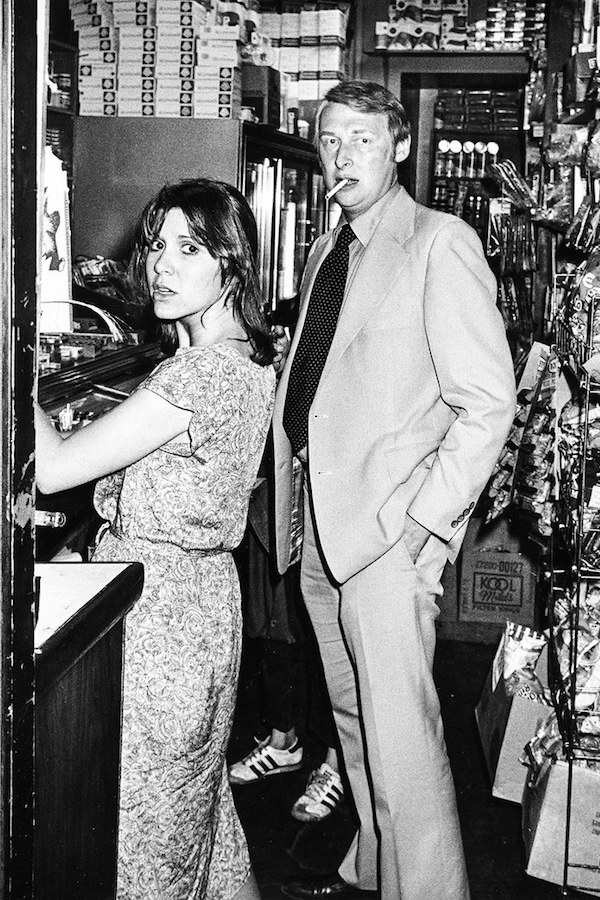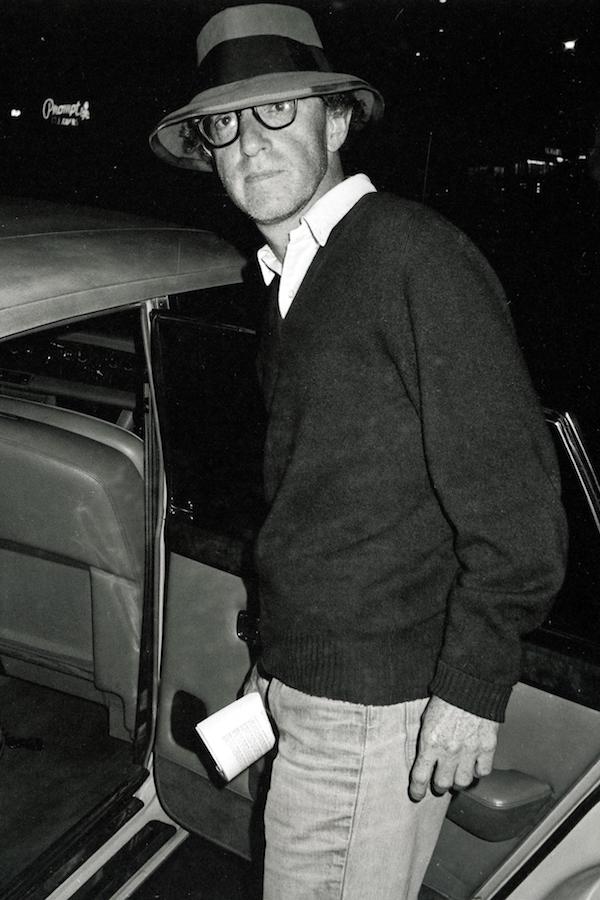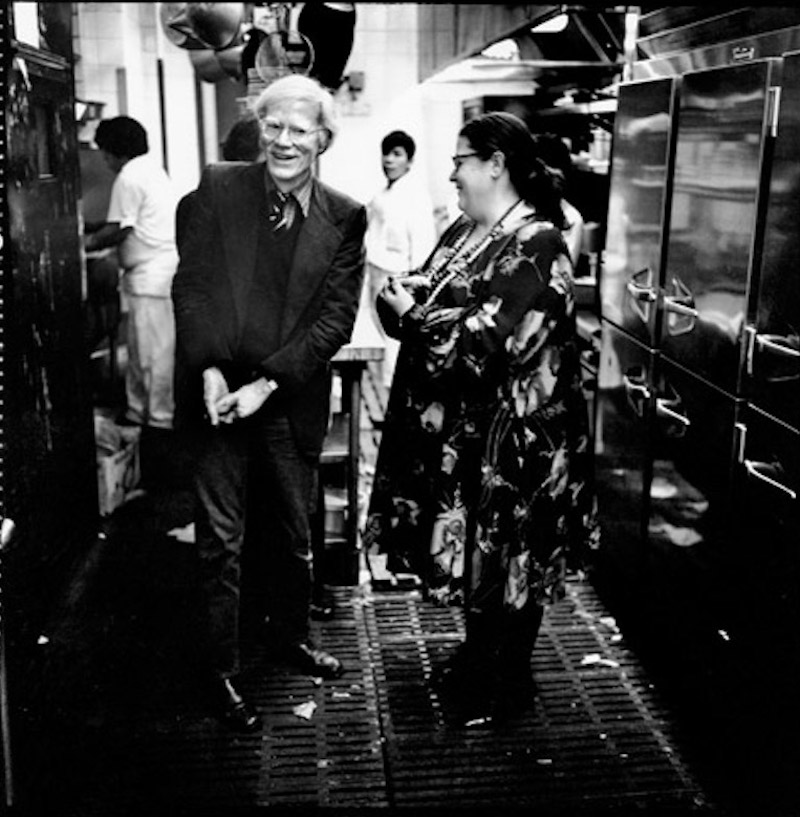 Although having the likes of Jackie Kennedy regularly adorning the 25-ft mahogany bar most definitely encouraged Elaine's popularity, there is no denying the enticing magnetism and natural charisma of the main draw; Elaine herself. Swooning between tables in loosely-fitting bright dresses, large tortoiseshell glasses and an immense bosom, Elaine embodied a matriarchal figure, looking more like a wholesome Italian mother than a maitre d'. With her larger-than-life character and unsurpassed wit that consumed and enticed all she met, she became an icon that epitomised the vibrant New York social scene. Her trick was to offer her clientele a safe haven from the outside world, an inviting den which she herself would preside over until the early hours each morning. "I'm very lucky," she told
Vanity Fair
. "I get to go out seven nights a week and meet a lot of people I happen to like. How bad is that?"
Elaine was not averse to favouritism, keeping the best tables free for regulars such as Woody Allen, whose love of the place was so great he shot a scene from his 1979 film
Manhattan
there. By no means did everyone receive the same warm-hearted reception however, and there were multiple times her ferocious self-assurance was all but too animated. After enduring a heated argument with her, writer Norman Mailer swore never to return and wrote her a letter of complaint. Elaine scrawled "boring" across the top before sending it back. When Sylvester Stallone refused to hang his expensive coat on the universal rack, she blankly asked, "why, is it the only coat you have?" In 1998, Elaine was even arrested and subsequently spent the night in prison after she slapped a customer, complaining that "he got in my face." Bold, brave, fearless and confident, Elaine was in charge and it was common knowledge that it was her way or the highway. Even on her
80th birthday, Elaine confessed she still had to refrain from throwing punches at customers, telling
Vanity Fair
, "Time was when men were men. Now they call a lawyer."
Despite her ability to lose face - or slap faces - one thing is certainly true; there was rarely a dull moment with Elaine holding court. She possessed a certain demeanour which demanded respect and made one yearn for her approval.
With the raise of an eyebrow, the roll of her eyes or the nonchalant wave of a hand,
she
could make a guest feel completely at ease or disconcertingly out of place. This was her inherent power and over the forty-seven years she successfully ran Elaine's, she mastered it beautifully.
In 2010 Elaine died at the age of 81 from a long-term lung disease. While her successor tried to keep the restaurant alive, without the Madame herself, it slowly lost its colour and spirit and was shut down the following year as a result. While the scene of crimes no longer remains, her legacy is solidified as the most influential hostess New York could boast for almost half a century. Perhaps Billy Joel put it best in his 1979 hit record, 'Big Shot': "They were all impressed with your Halston dress, and the people that you knew at Elaine's."