Escaping The Tyranny Of The Ordinary: Paul Theroux
The writer Paul Theroux has been cast in a great American tradition — as an inquirer, an idealist and, most importantly, a subversive. Originally published in Issue 64 of The Rake, James Medd writes that from his defining work, 1975's The Great Railway Bazaar, he has helped us see the world anew.
America likes to think of itself as the gold standard of homeliness and righteous living, all apple pies and milk and cookies, but over its short life its greatest sons and daughters have been subversives. From George Washington to Malcolm X, Mark Twain to Bob Dylan, Harriet Beecher Stowe to Madonna Louise Ciccone, the Americans who really matter have been rebels and outsiders. To these add Paul Theroux, a fine novelist, great travel writer and that supposedly rarest of things, American ironist. Theroux has always been on the move. Though he looks the epitome of east coast preppy, his background is quite humble. His father, Albert, was a salesman for the American Leather Oak Company, his mother, Anne, a teacher, and he was the third of seven children, born in 1941. The family home in Medford, Massachusetts was described in one New York Times profile of 1978 as "a drab working-class neighbourhood", though the same piece quoted Theroux's brother Alexander (also a novelist) and his aspiration to "make Medford Venice" — all of the five boys (though not, decidedly, the girls) were encouraged towards art by painter Anne and towards literature by the Dickens-quoting Albert. Still, to Paul, his parents had "no place, no influence, no money nor power", and as late as 2013 he told The Guardian that his greatest debt to his parents was "their indifference to my writing, to my struggles in general. It gave me something to prove."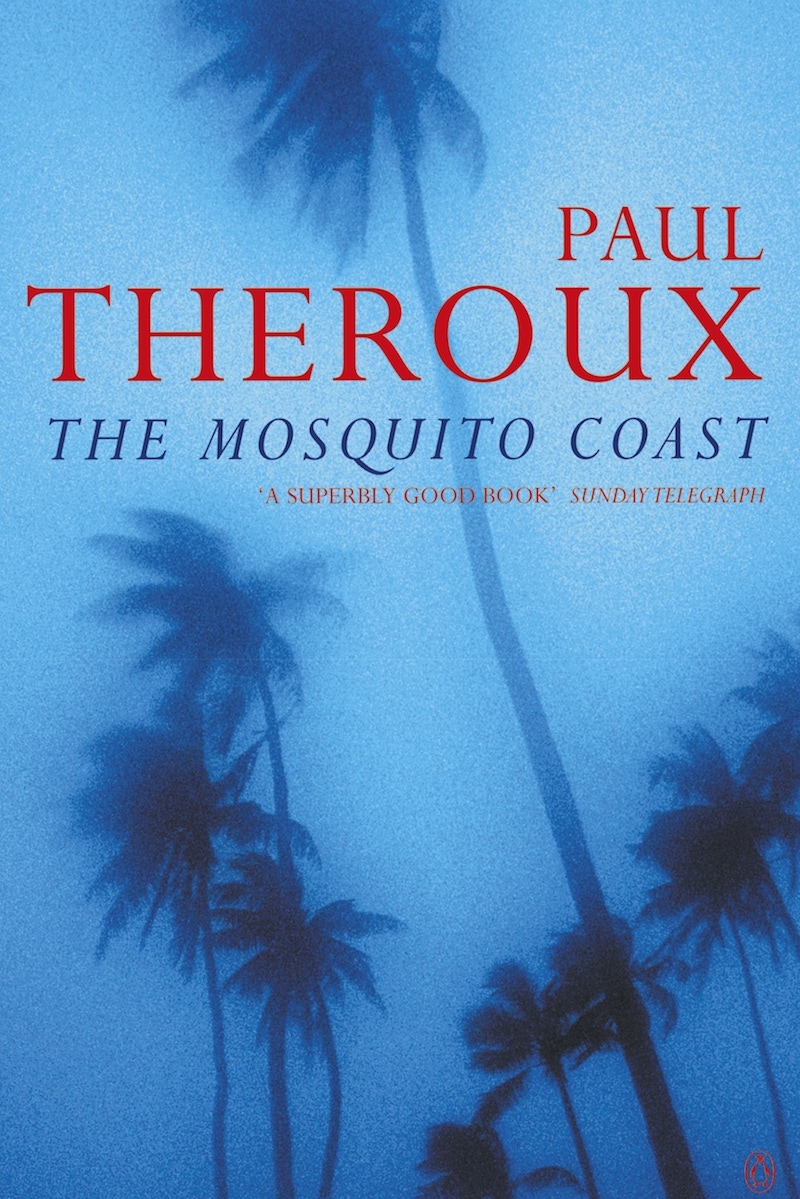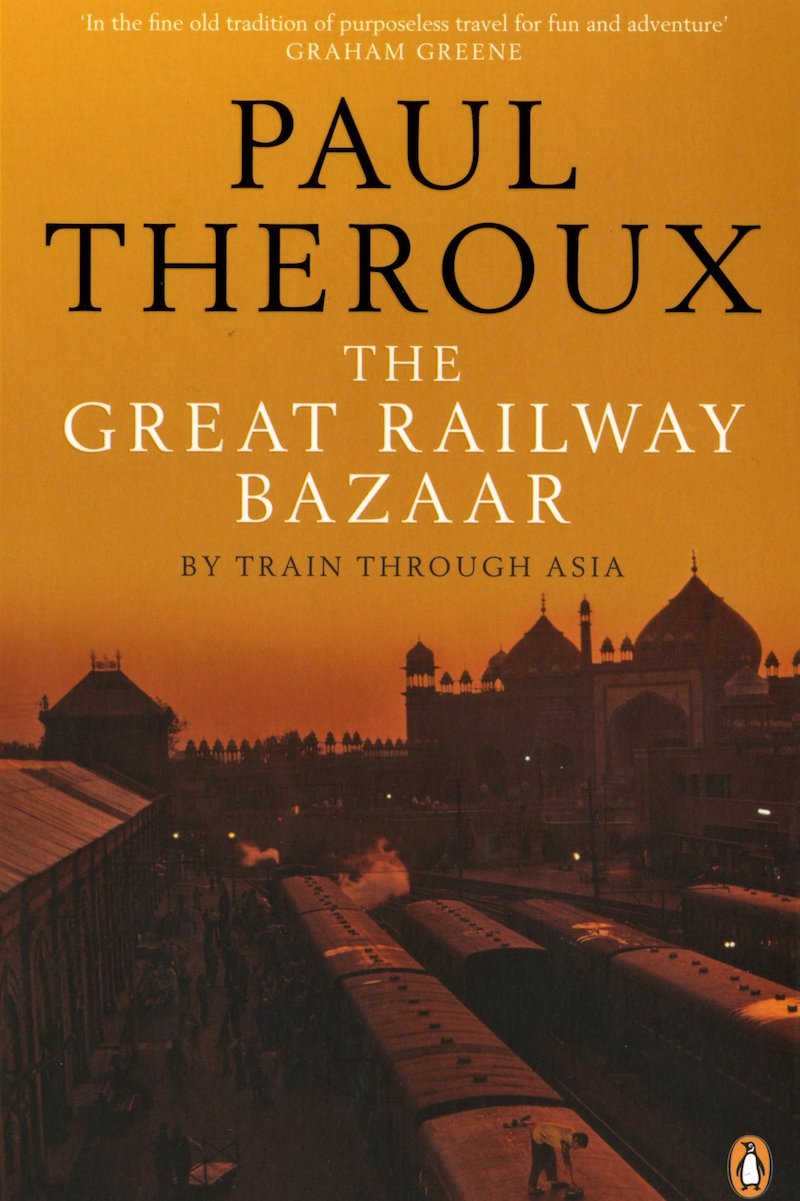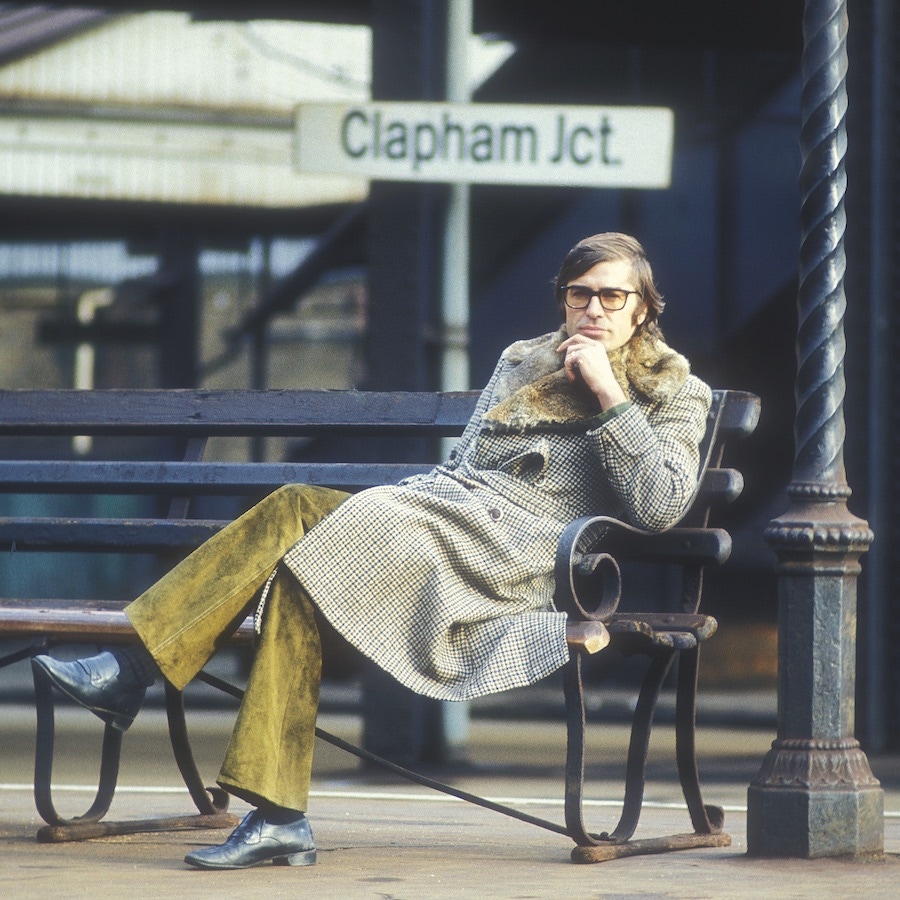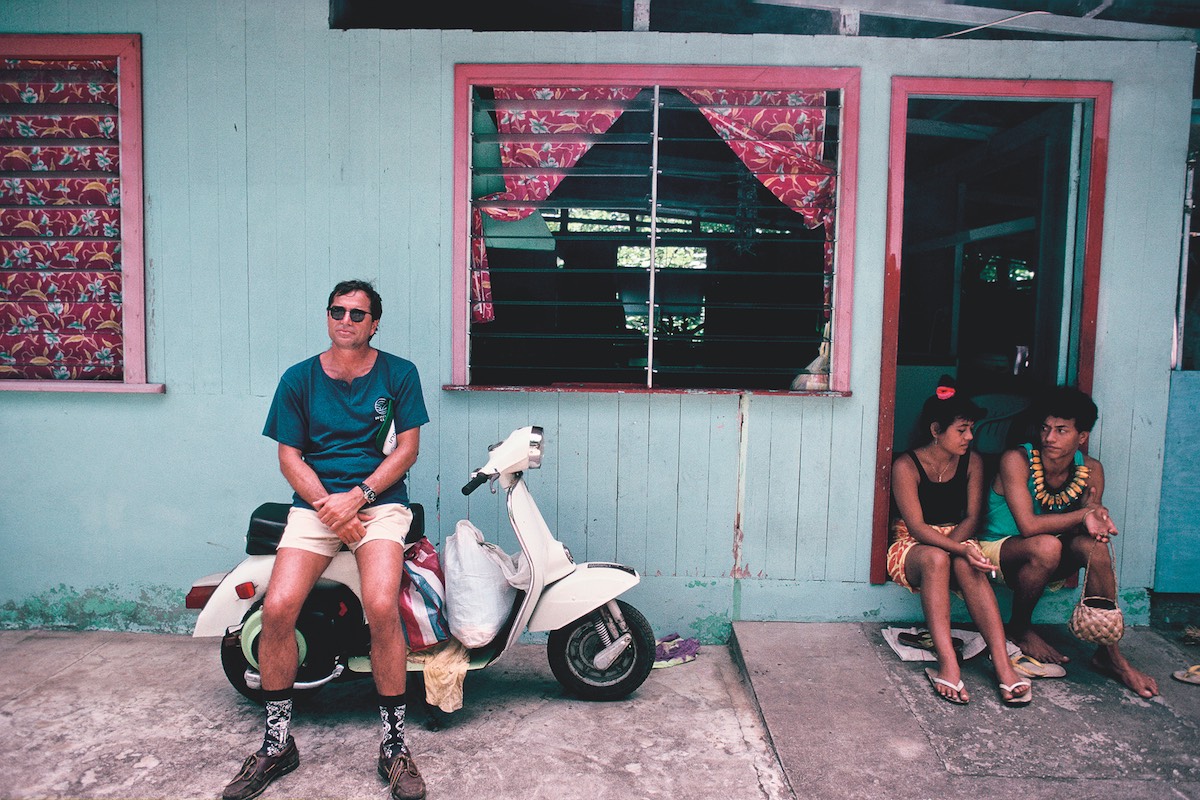 After studying English Literature at the universities of Maine and then Massachusetts, Theroux hightailed it out of the country. This he did under the auspices of the newly formed Peace Corps, which sent him to Malawi as a teacher, though he lasted no time at all, becoming involved in the escape of an opponent of Prime Minister Hastings Banda, and possibly a coup. Having driven 2,500 miles through roadblocks to pass on a car to resistance forces, he was expelled from the country. "Better that than the tyranny of the ordinary," was his telling later verdict on the episode. His next stop was Uganda, where he taught at Makerere University and met his longterm friend and fellow writer V.S. Naipaul, as well as his first wife, Anne. It was also here that he began to write, publishing his first novel,
Waldo
, in 1967. About a boy in a school for delinquents, it was the first sign of Theroux's overarching interest in outsiders and obsessives, an interest that went on to include the pimp of 1973's
Saint Jack
as well as Allie Fox in 1981's
The Mosquito Coast
, whose utopian impulse leads to a heart of darkness in the South American jungle. Theroux continued to combine writing and teaching in Singapore before moving with Anne and their first son, Marcel, to the U.K., to live first in Dorset and then London, where their second son, Louis, whose celebrated broadcasting career has followed in his father's curious-stranger mould, was born. Never at home in his wife's homeland — he claimed to have hated London for the entire 17 years he lived there — Paul began almost at once to travel. His first grand tour was by train to Japan via Europe, the Middle East and Malaysia, and back by the Trans-Siberian Railway, the account of which,
The Great Railway Bazaar
, was published in 1975 and remains his defining work.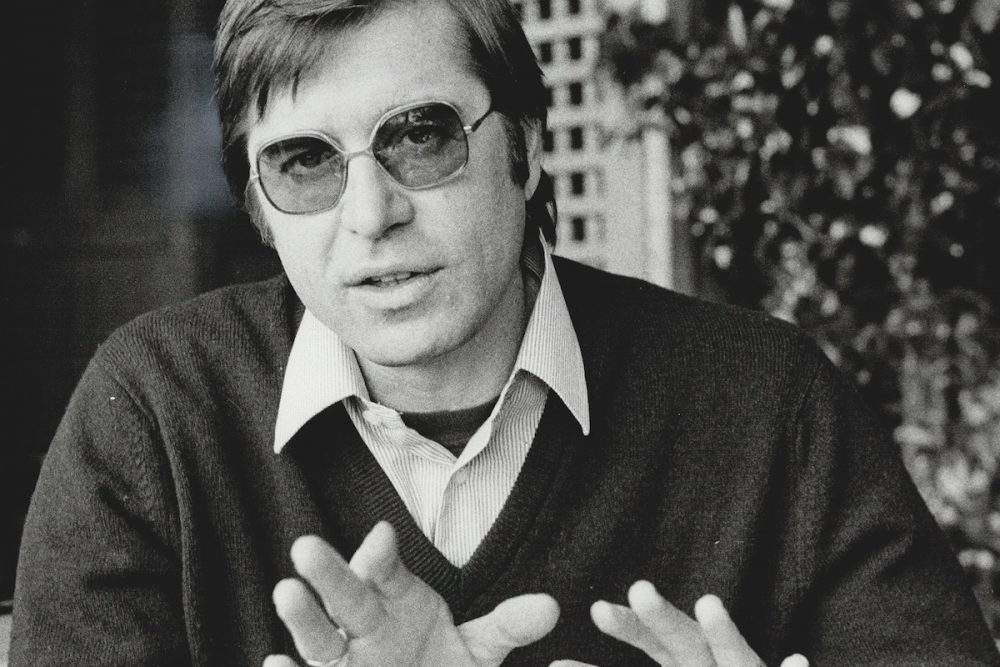 His book was expansive, idiosyncratic, witty, absorbing and utterly fresh, but perhaps its greatest achievement, above even the infinite curiosity and perceptiveness it displayed, was the intimacy of Theroux's tone. There was never any doubt in the reader's mind that he was cleverer, more knowledgeable and more self-assured, but he was simply the best company anyone could imagine, his opinion and judgment always undercut with magnificent self-deprecation. "You think of travellers as bold," he wrote in one key passage, "but our guilty secret is that travel is one of the laziest ways on Earth of passing the time. Travel is not merely the business of being bone-idle, but also an elaborate bumming evasion, allowing us to call attention to ourselves with our conspicuous absence while we intrude upon other people's privacy." Later travel books saw him continue on his beloved trains to South America (1979's The Old Patagonian Express), walking through the U.K. (The Kingdom by the Sea, 1983), touring China (Riding the Iron Rooster, 1988), kayaking in the South Pacific (The Happy Isles of Oceania, 1992) and, turning his perpetual-foreigner's eyes on his own land with particular acuity, the southern states of the U.S. (Deep South, 2015). Over almost 50 years, he has continued to avoid comfort. While most travel journalism is the diary of the underpaid and over-pampered, Theroux's writing is the opposite, the art of a wealthy man who is slumming it for our benefit. As he became better known, he was forced to head into third class and "funky hotels" in order to avoid the world inhabited by his readers. From this came true travel writing, a connection with the ordinary, a taste of real life and what he calls "all these obvious things you find out by travelling slowly, in the laborious way on the ground, staying in fairly bad places but talking to people".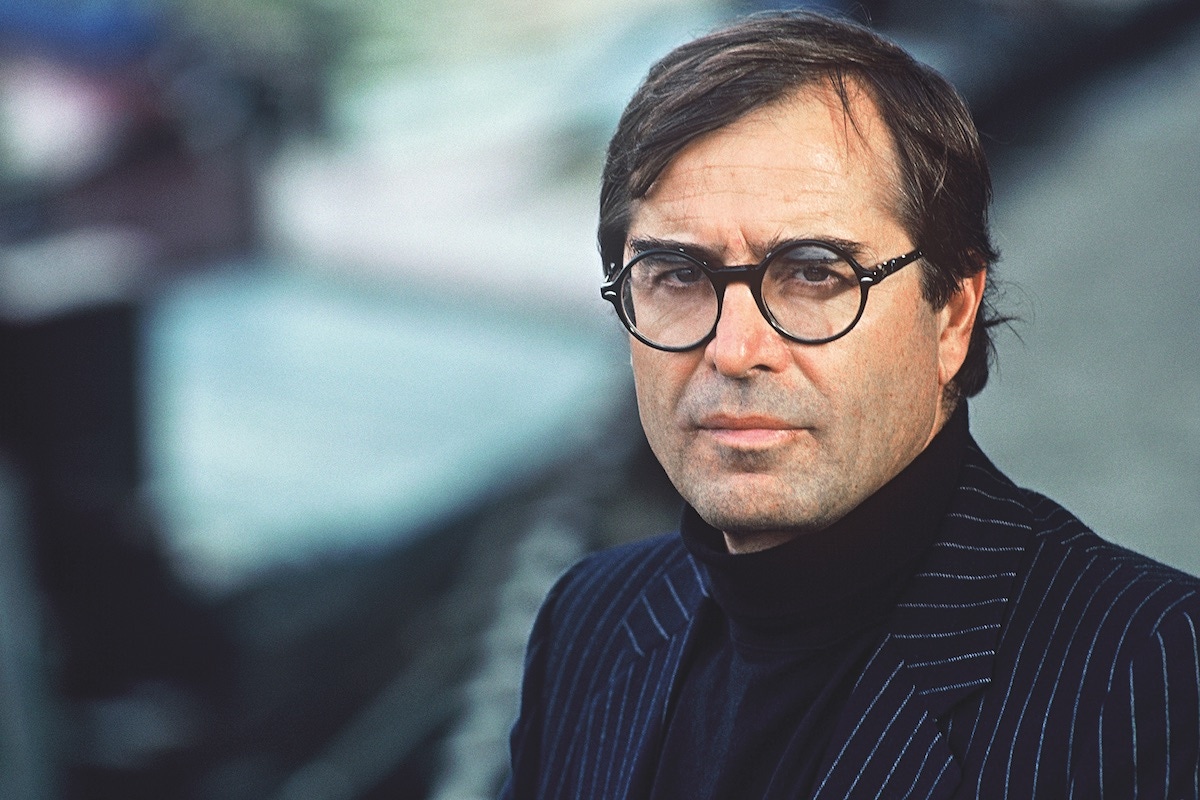 So often has he repeated the apparently offhand remark that the aim of his travel was "to get me away from my desk" or because "I had nothing to write", it begins to seem at least half-true. Yet the other half was always a taste for danger and even disaster — escape from that tyranny of the ordinary. He cites his favourite book as Apsley Cherry-Garrard's The Worst Journey In The World, a hilariously horrific account of an offshoot of Scott's 1910 Antarctic expedition, and admires Wilfred Thesiger's Arabian Sands, about living with the Bedouin, "wandering in the desert and having a terrible time", as Theroux has it. As he said of the trip down the Nile that became 2002's Dark Star Safari, "You don't want to suffer. But it helps if you're writing about it." Beyond this, though, lies his innate subversiveness. This is much aided by his establishment aura, the air of the American professor he nearly was, with the horn-rimmed glasses and the tidy combed parting, ever present through the years. His looks, which are almost leading-man in their straightforward sculpting, were well served in the 1970s by a taste for turtlenecks and tweed and even a leaning towards broad-lapelled coats and corduroy that had something of the Yves Saint Laurent about them. Add to this the ability to carry off a Hawaiian shirt and a clear ease with crumpled linen, and you have the makings of an alternative pin-up. Beneath this veneer, though, sits a well of irony and even cynicism that surely tracks back to the great idealist — "angry and agitated", as he remembers it — who joined the Peace Corps, the tarnished reverse side of that shiny coin. It's this that brings us great lines such as, "Gain a modest reputation for being unreliable and you will never be asked to do a thing" and, "The least dignified thing that can happen to a man is to be murdered". It's behind the opening line of his rightly celebrated 2005 piece for The New York Times, entitled 'The Rock Star's Burden': "There are probably more annoying things than being hectored about African development by a wealthy Irish rock star in a cowboy hat, but I can't think of one at the moment." Combine it with the open-minded idealism at its source, the desire to connect and understand, and you have the great gift that only the subversives bring us: the chance to see the world as it really is. This article originally appeared in Issue 64 of The Rake.