The Eternal Appeal of Check Fabric
Subdued and sober suiting, as dependable a spouse as you are, please look away now: check fabric — as bold as one wishes but tastefully appointed — is the ultimate sartorial bit on the side…
Among the many unsung heroes of menswear — and their number includes a range of figures, from needle-wielding artisans on Savile Row to the technical wizards who maintain giant decatising machines — are pattern designers who cast their esoteric spells in the corner offices of the world's wool mills. Dreaming up patterns is just the start of their remit: from here, they are responsible for coming up with dizzying mathematical formulas that direct the precise order in which weft and warp ends will interlace, then writing those formulas out by hand for machine operators to programme, then creating a peg plan (the principle of which calls to mind a self-playing fairground organ's pinned barrel) that dictates the order in which each shaft on a loom should lift, and to what height, in order to make the pattern unfurl, in all its magical intricacy, from the loom. It's a sophisticated process that, once witnessed, will make the stoniest of atelier patrons flick through the swatch books with something approaching awe. The pattern designer's task is a particularly baroque one when it comes to complex check fabric, but their sterling efforts have paid dividends over the years. In fact, it's easy to forget how much the many genres and sub-genres of check — a word, incidentally, derived from the ancient Persian word 'shah', meaning king, which entered English via the French 'échec' in the 11th century — have contributed to the menswear canon.
Tartan
 passed into the cooler realms of menswear (having been a staple for dog baskets and lumberjacks for so long) when punks adopted it as an ironic counter-play to its aristocratic and military connotations in the Victorian era. Modern adopters include
Rubinacci
(whose
tartan Belgian loafers
make for true boldness from the ground up) and Chester Barrie, whose
tartan dinner jacket
is another head-turning
Rake
collaboration.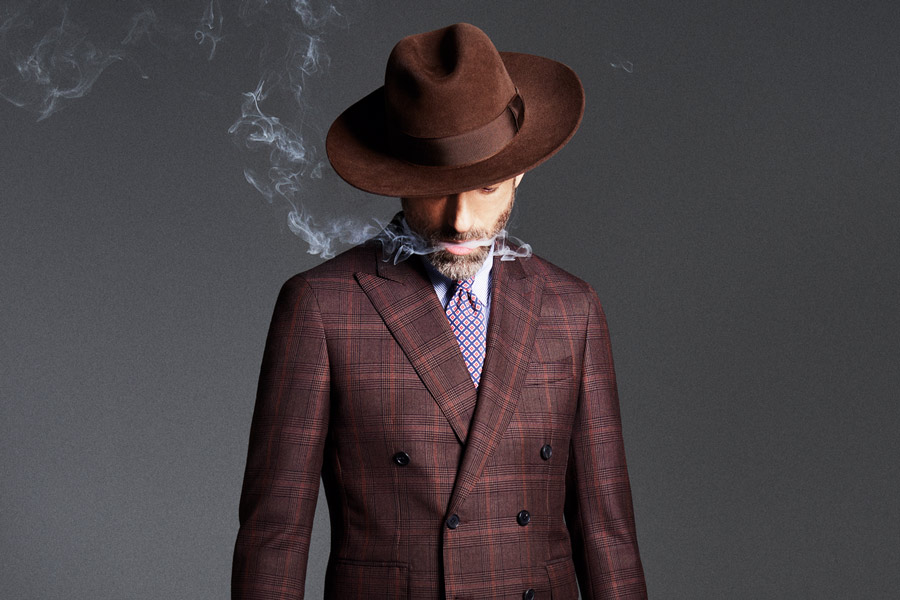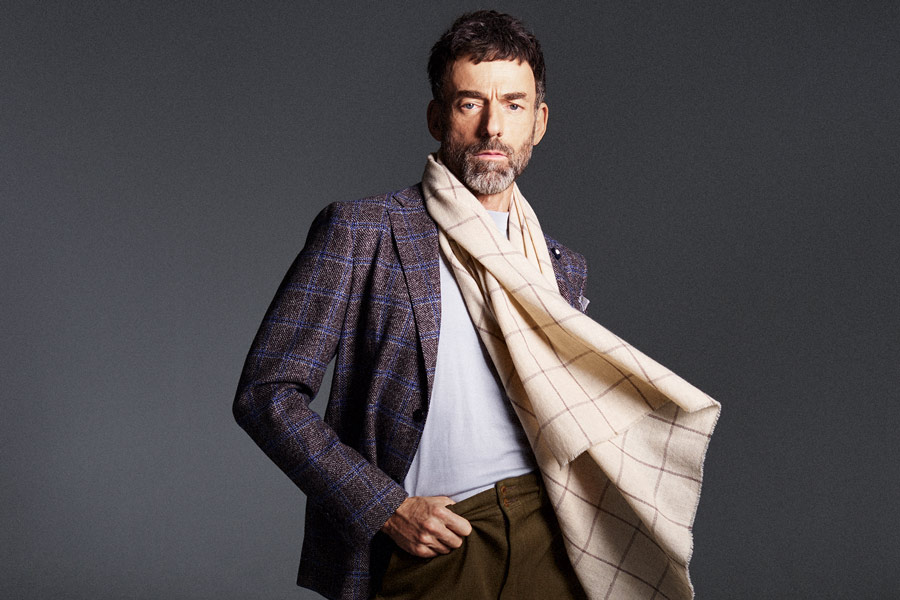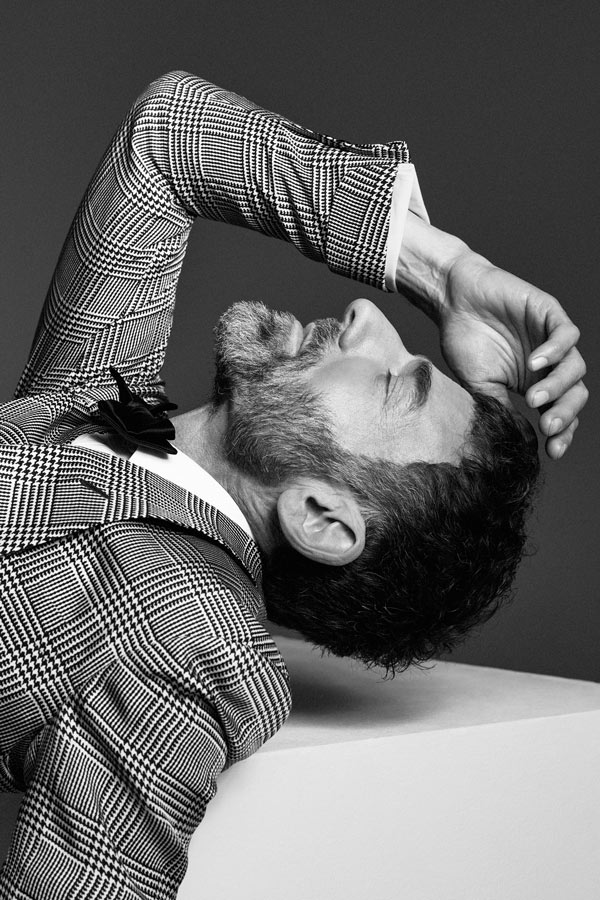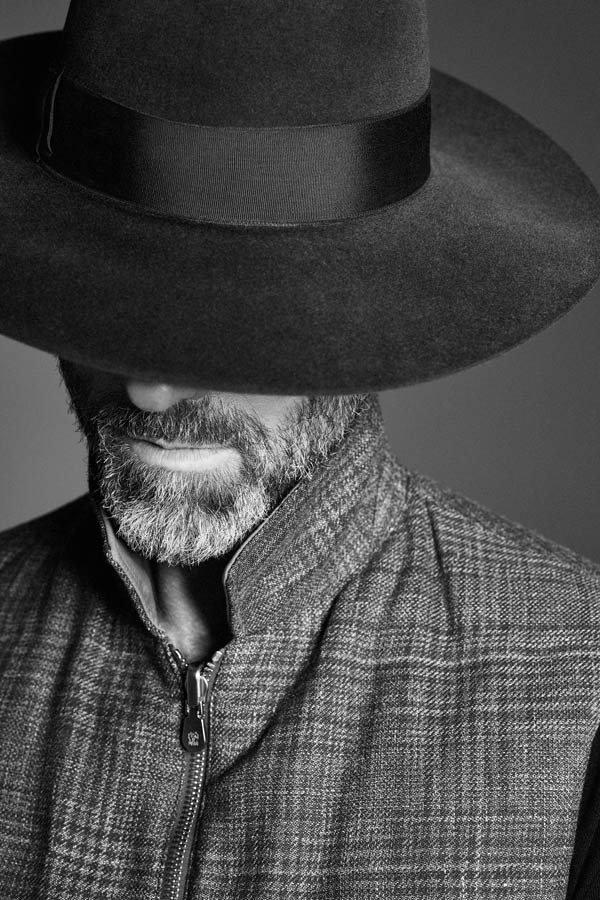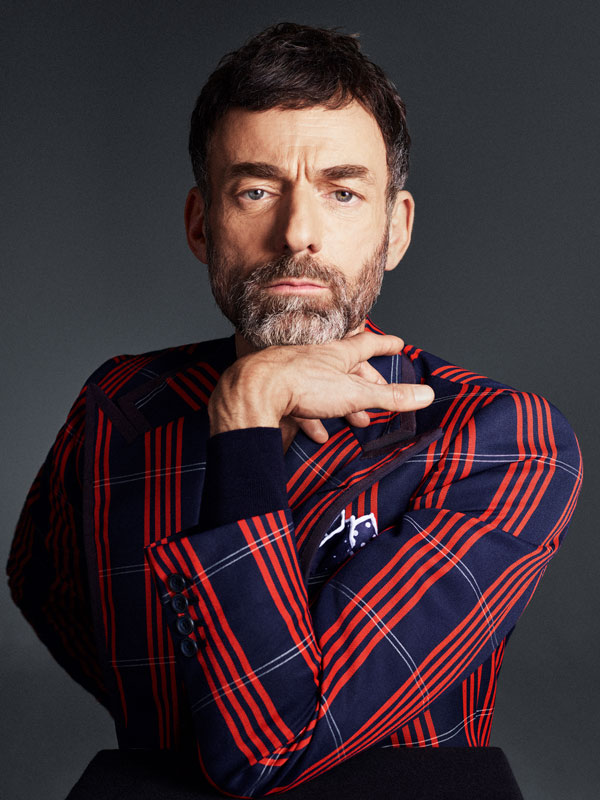 Tattersall check, named after the British bloodstock auctioneer, looks set to remain a staple for business shirts for eternity (The Beach Boys were pretty keen, too) — as does gingham, which originated in mid-18th century Manchester, for more casual office denizens. But it's when one check pattern used in suiting comes into focus that things get really interesting. And no discussion about check is complete without clearing up a widespread anomaly: Glen check, which originated in Glenurquhart in Scotland in the 19th century, is often referred to as
Prince of Wales (PoW) check
because of its popularity with the gentleman who became Edward VII (not to mention a later British style icon,
Connery
-era James Bond). Strictly speaking, though, PoW should refer to only one specific type of Glen check: "The PoW check is distinguished by its over-check, whereas a Glen check comes without an over-check," as Jeremy Hackett explains.
Ring Jacket
's
Balloon fabric
is a great acquisition if Glen check fits into your existing sartorial arsenal (and if it doesn't, it should), while a
Cifonelli blazer
ticks all the boxes if windowpane check — a tastefully intrepid pattern favoured by Lapo Elkann and Clark Gable, among others — rocks your boat. Whatever your preferences, anyone who has found themselves with this publication in their hands should have taken the plunge by now, according to
Chris Modoo
, the founder of Kit Blake. "Any self-respecting wardrobe will have checked cloth in it," Modoo says. "A PoW suit is a sign of a confident dresser, and it can be broken up elegantly: a good pair of checked trousers can be worn with a blazer or knitwear. A pair of bold checked trousers, such as tartan, can give a whole new attitude to your smoking jacket, tuxedo or morning coat." Hackett is another man ideally poised to wax lyrical on the subject: his brand's collaboration with The Prince's Trust involved suits, jackets and blankets being fashioned from PoW tweed made by Lovat Mills in Scotland. As a nod to the modern PoW's habit of having his clothes repaired rather than replaced, Jeremy had his own suit customised with visible patches. "Dare I say, we've had a pretty chequered history where checks are concerned," says Hackett, whose latest personal check project was a PoW double-breasted made out of
Fox Flannel
. "Bold, colourful checks look wonderful on the catwalk when worn by tall, slim models, and they attract the customer's eye when on display in our windows, but they rarely translate into significant sales — but the PoW check is an exception and remains a popular choice."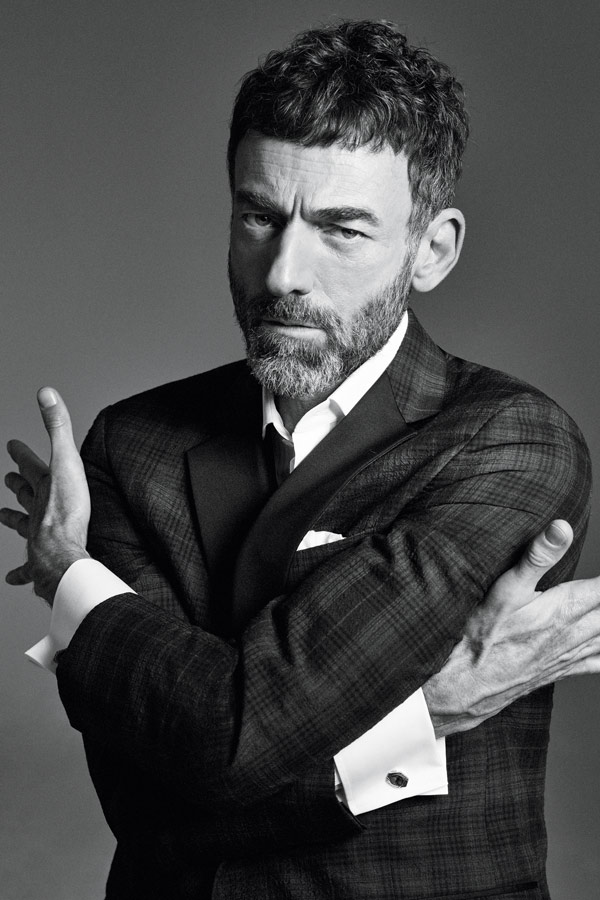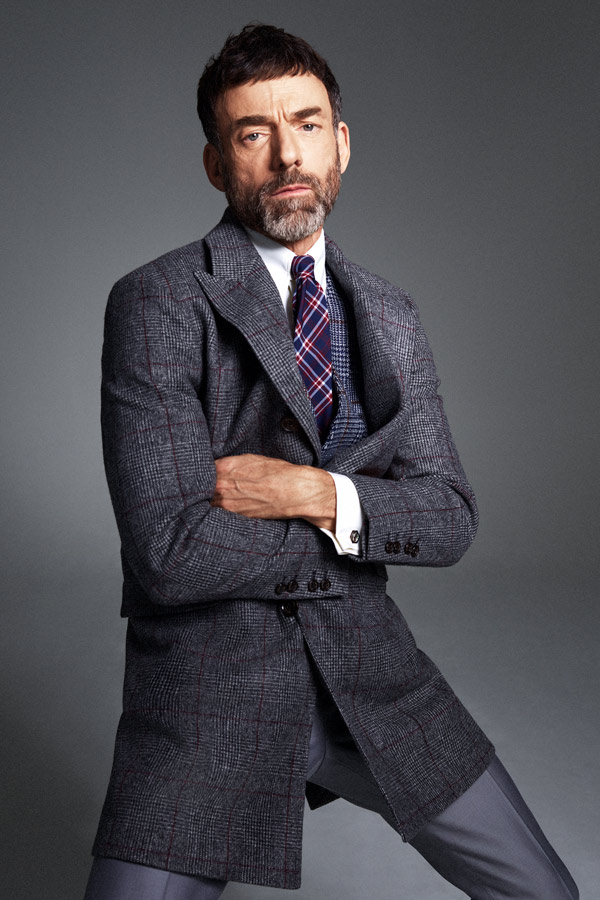 When it comes to matching, Hackett advocates classicism and boldness. "A simple blue and white stripe shirt worn with a classic polkadot tie is a very English custom, and mixing stripes, spots and checks works very well," he says. "As for shoes, if the cloth is heavy I would choose a solid black brogue with a double sole — J.M. Weston have a very good example. For a lightweight PoW I might opt to wear a
polka bow tie
or a simple open pattern paisley bow, while the shoes could be a brown or tan suede Oxford from George Cleverley or the Harrow loafer from Edward Green. I often like to wear a cashmere waistcoat under my suits, which gives me the opportunity to add a bit of colour — as is the case with socks — and on occasion I may wear a fine roll-neck sweater. It's not so much about being correct as being well turned out… " Meanwhile, Terry Haste, of Savile Row's Kent, Haste & Lachter, advises adherence to check's innately peacock-y connotations. "Most people making a suit for business purposes tend to steer away from checks unless it's a really discreet, subdued one," he says, "but if you're looking for something for evenings and weekends, you can definitely be a little more flamboyant with checks. Interestingly, those opting for bolder checks tend to also go for [other bolder touches], such as slanting flaps on the jacket and peak lapels." As for matching, wearing a check coat above casual trousers, chinos or cords is, Haste says, a matter of choosing the right pattern. "Get the wrong match — a PoW check with a pair of jeans, for example — and it looks like you forgot to put the bottom half of your suit on," he says with a laugh. "That said, we're making a suit at the moment with a bold check waistcoat and jacket and plain blue trousers. Go for a windowpane or other check patterns in lighter colours, though, and you can certainly mix with more casual trousers." Check, in other words, is something to be kept in check, so to speak — but let it off the leash when circumstances and combinations allow, and it'll pay dividends.
Originally published in Issue 56 of The Rake. Subscribe here for more.