Conversational Style: Ethan Newton of Bryceland's
The inimitable Ethan Newton talks to The Rake about Bryceland's, his Tokyo venture, the Japanese influence, and how he puts a look together.
Can you tell us a little about your journey in menswear?
My career path has never really been in question for me. It has always been menswear, with a focus on tailoring and workwear inspired by the golden age of classic men's clothing; the '20s through to the early '60s. I studied fashion design with a focus on patternmaking in tailoring and by 20 I had graduated and found myself on a plane to Tokyo. A chance encounter with one of the gurus of denim led to working in that industry for a few years, where I was fortunate to meet some really passionate and knowledgeable people.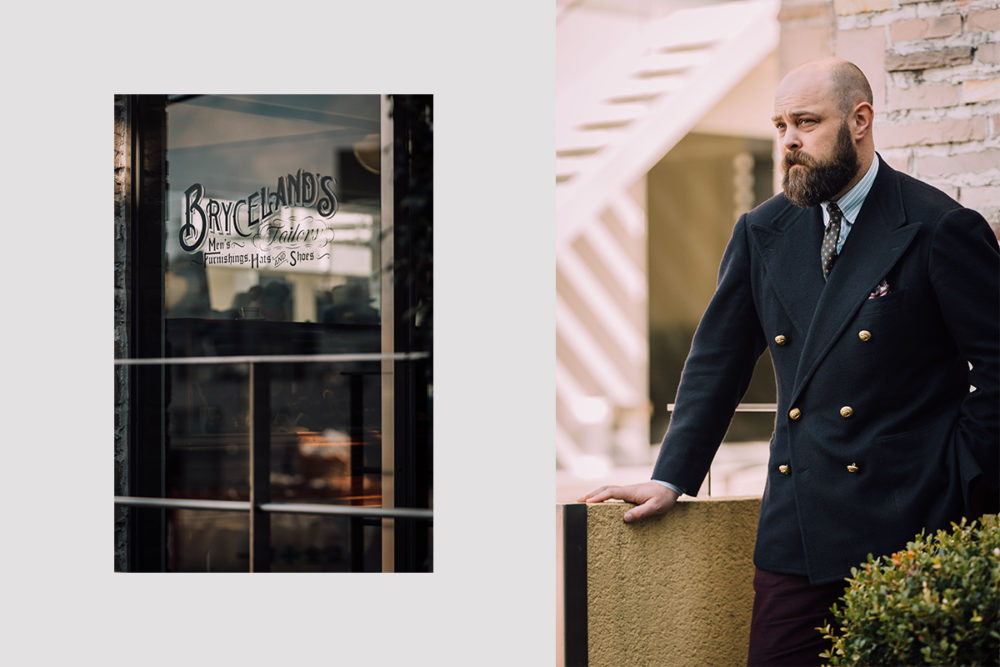 GET THE LOOK
Returning to Australia, I worked through a variety of roles, designing, making bespoke, running retail stores and training teams to sell tailoring. When I was 30, I found myself in Hong Kong working with two amazing friends to build a new store concept called the
Armoury
, an experience that really refined my concept of what menswear retail should be. We created truly world class stores and I like to think we re-invigorated the culture of menswear in South East Asia.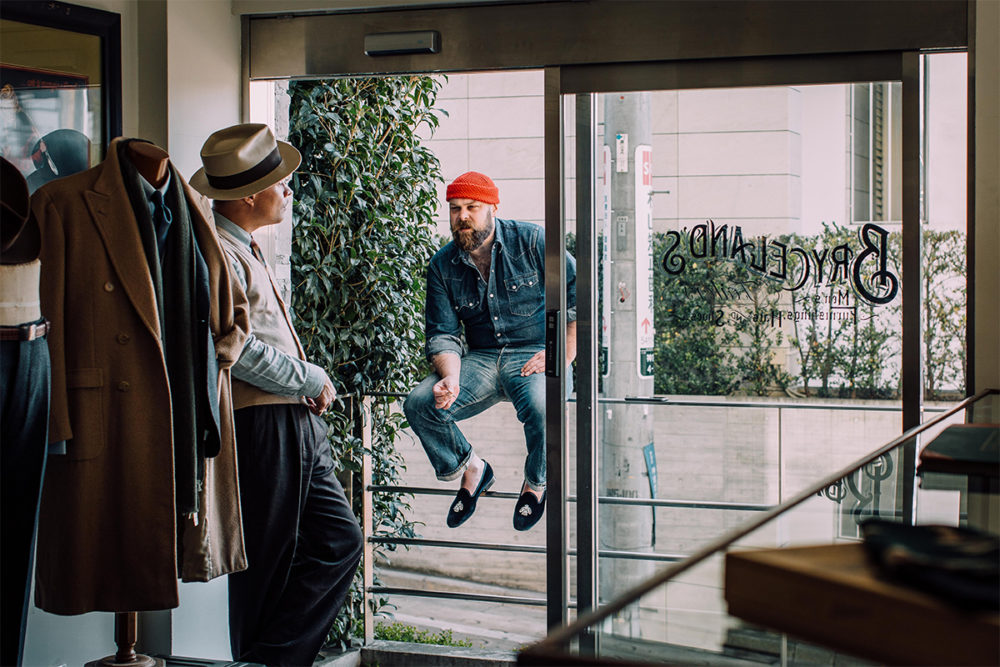 GET THE LOOK
A brief stint in corporate land taught me that I absolutely don't suit it, and again I found myself back in Tokyo consulting to brands, working as a freelance photographer and continuing the conversation started with a great friend in Hong Kong - Kenji Cheung. Conversations around how to create the sort of brand and store that we wanted to be able to frequent led us to have a stab at making that dream a reality, and so
Bryceland's
came about, with our first store in Tokyo three years ago. It has been a challenging, but ultimately extremely rewarding journey that I hope we can continue for years to come.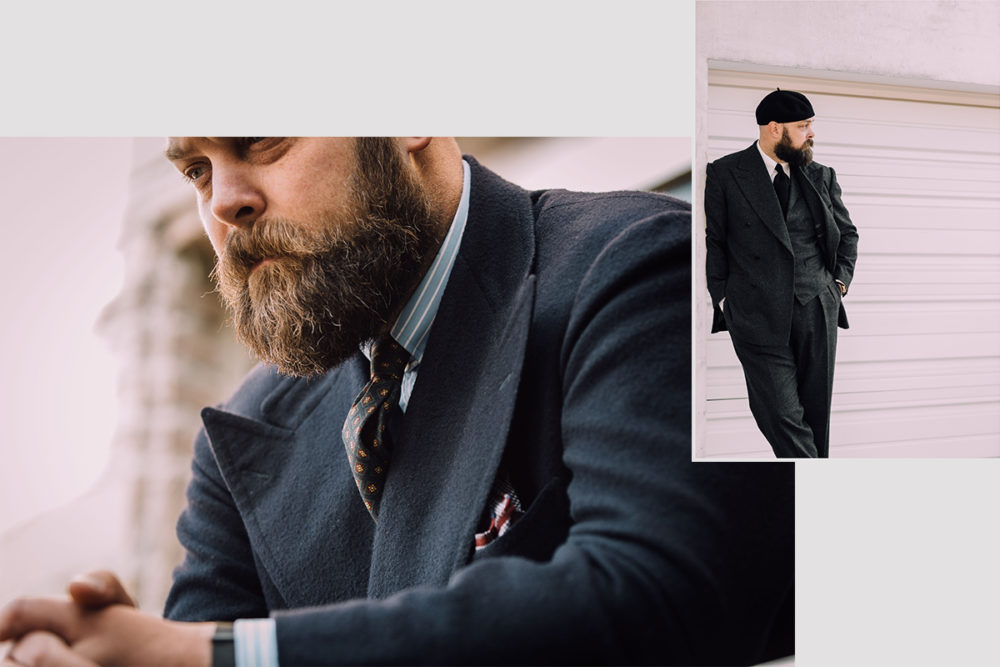 How have your experiences in Japan shaped your approach to menswear?
Japan first taught me the grounding for understanding how to build a classic wardrobe of value, the iconic pieces that are staples of my wardrobe today, and how to create a concept of menswear with a strong philosophy and point of view, separate from what is commercially viable. Returning to Japan four years ago, however, opened my eyes to some of the missteps made by many, myself included, in idolizing the product without looking towards a harmonious whole.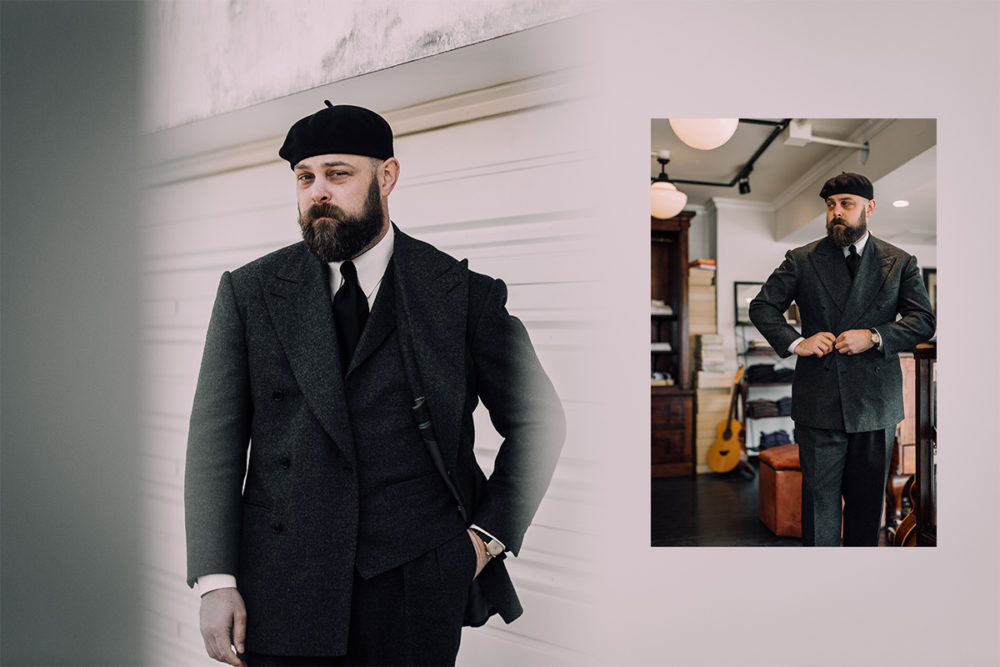 GET THE LOOK
Combining pieces of exceptional quality, but letting go of the almost pathological reverence for the product and focusing on creating an image that is more harmonious, more expressive of my personal quirks, and generally making bespoke tailoring a little less stuffy has become the goal to bring to the Japanese consumer. I think that Japan has led the way in promoting the culture around bespoke clothing and a refined and considered wardrobe more than anywhere else for someone of my era. The select shops I would window gaze at 19 years ago are those that provide the foundational pieces for a client to learn to express himself in clothing. Be it a perfectly tailored jacket, handmade shoes or the perfect jeans and leather jacket, the categories are always properly defined and beautifully represented.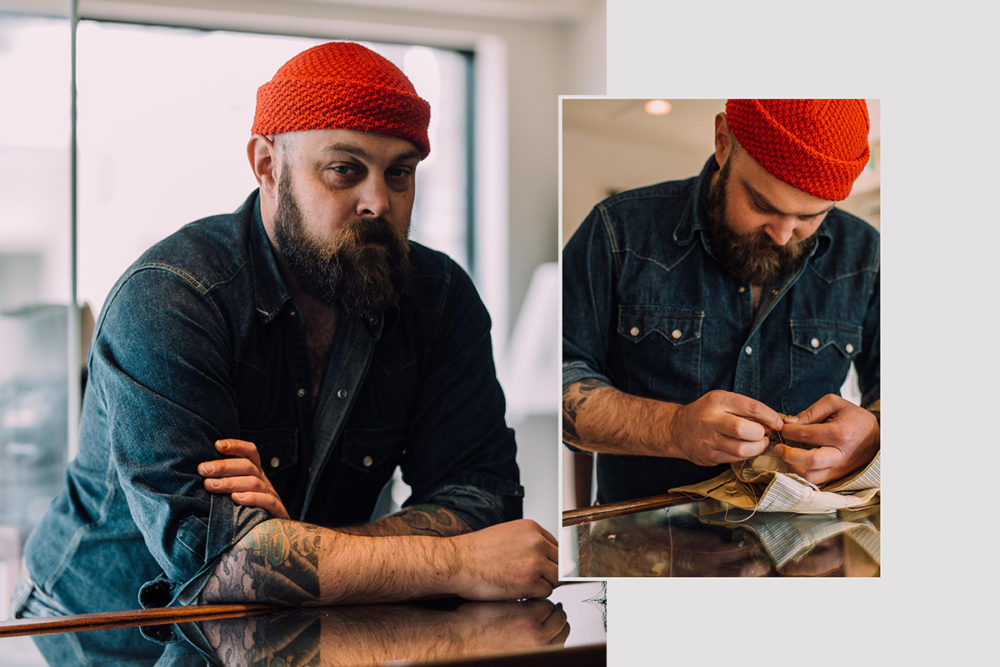 How would you describe the Bryceland's vision?
Applying a very un-Japanese approach to fit, while staying within the framework of providing an exceptional product that fulfils the needs of a man's wardrobe, is essentially the starting point for Bryceland's. A fat Australian's interpretation of British, Continental and American clothing, presented with an attempt to match the Japanese refinement of retail presentation! Menswear, at its essence, should be an exercise in presenting your own voice as honestly and authentically as you can. To that end, visible branding is something I avoid, as I feel it promotes the product above the consumer, and the man is always more important than the clothes. The ultimate goal for Bryceland's is to provide products that help our customers really express themselves as they want to be seen. The garments we create, sometimes very standard and classic, sometimes idiosyncratic and confronting, all should aid in looking like they belong to the wearer rather than the wearer being costumed in our brand. The brand and the designer are ultimately inconsequential, and I hope every garment we create looks noticeably different from one man to the next.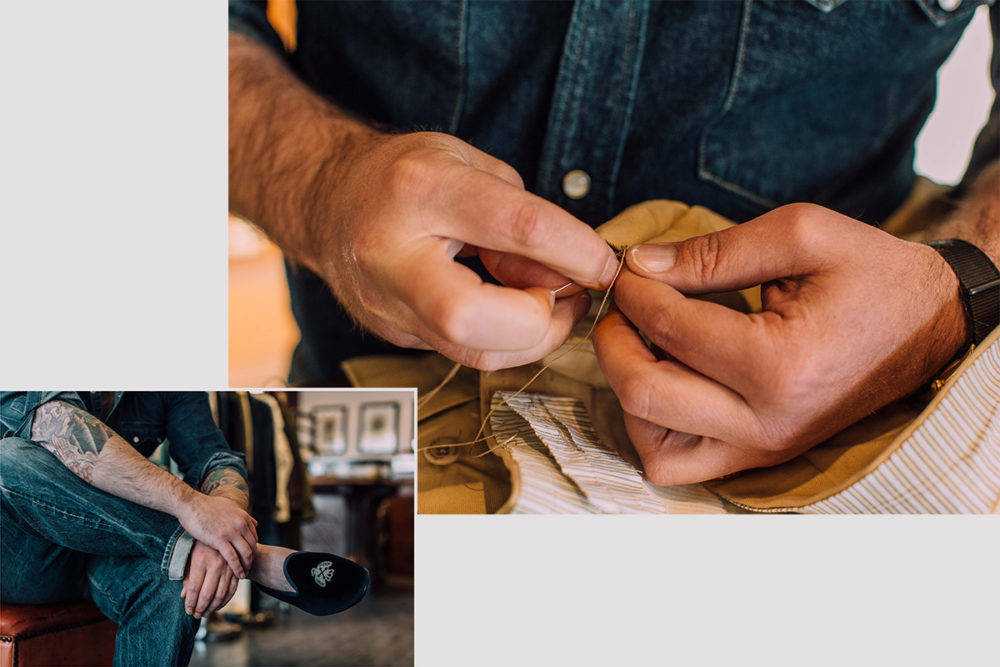 I think to stipulate hard and fast rules around how things should fit, or how they should look, is a trope that leads many men to dress in costume rather than honestly representing themselves. The beauty of great dressing is how we all interpret it differently. It's better that someone disagrees with your choices in fit, colour, fabrication, but gets a true sense of your character, rather than being a perfect clone of the magazines.
What do you consider when putting a look together?
The first place to start in dressing, I think, is to know your audience and understand what is appropriate for the occasion. The most beautifully tailored suit loses all context at a bbq on the beach, just as the coolest vintage band tee may be speaking a little too loud for a formal event. Personally, I still find great joy in stuff. The beautiful garments  I have been afforded over the years still bring me great joy, and I often begin putting something together based on incorporating one piece that I am excited about at that moment. Be it a hat, a pair of shoes, a leather jacket or the perfect piece of tweed, I find myself waking up and wanting to wear that piece, and incorporating it into an outfit both appropriate for the occasion and expressing who I am at that point in time. It's a challenge I think I often fail at, but never fail to enjoy.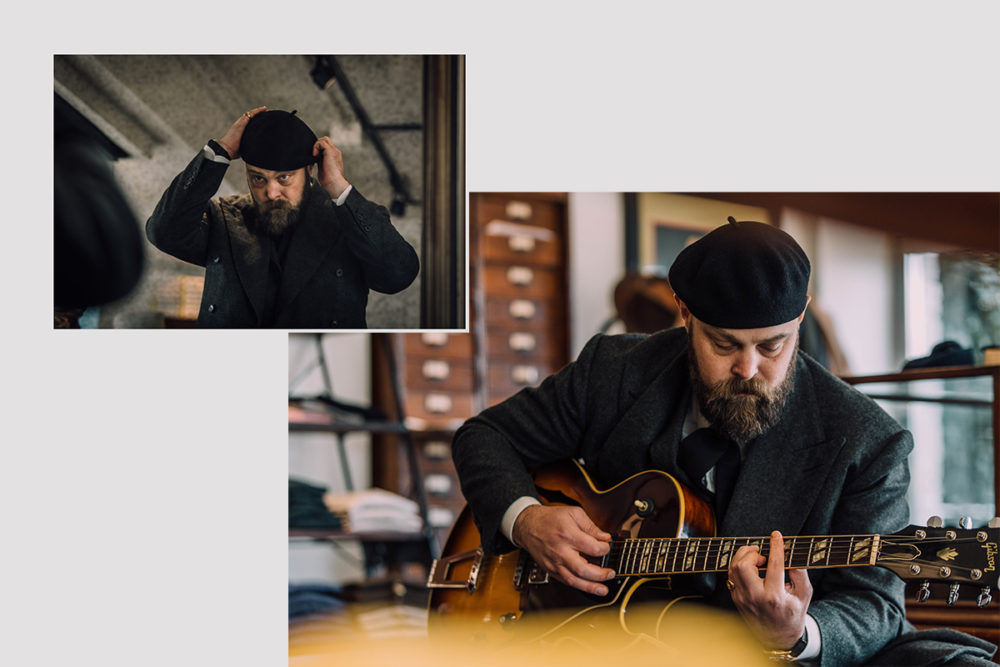 What's next for Bryceland's?
With Japan and Hong Kong, I have two homes that I love, communities of exceptionally refined and well-dressed men to serve, and some of the best producers of garments to collaborate with. Europe is definitely a place I can see as the next chapter, but I also feel that to impose ourselves on a market before we are called for would be a mistake. If the interest is there, and there are men that would benefit from what we do, I'd be thrilled to find myself in London. Only time will tell.