FADE TO BLACK
'Movies are my life and my life is a movie,' said Marisa Mell, the Austrian actress whose beauty channelled Brigitte Bardot as a brunette. If that were so, Mell was denied a happy ending.
When it came to marketing an actress in the 1960s, there were few more compelling narratives than 'convent girl gone bad'. Born in 1939 in Graz, Austria, Marlies Theres Moitzi would eventually play the part with knee-weakening, stomach-flipping, throat-tightening aplomb. Before that, however, she would change her name to something less challenging for non-Teutonic tongues, and the world would come to know her as Marisa Mell. It was by all accounts a tough upbringing: dad left early and mum was granted housing within the school complex where she worked. Education was at the hands of women whose first name was Sister, but it was celluloid that proved the real teacher.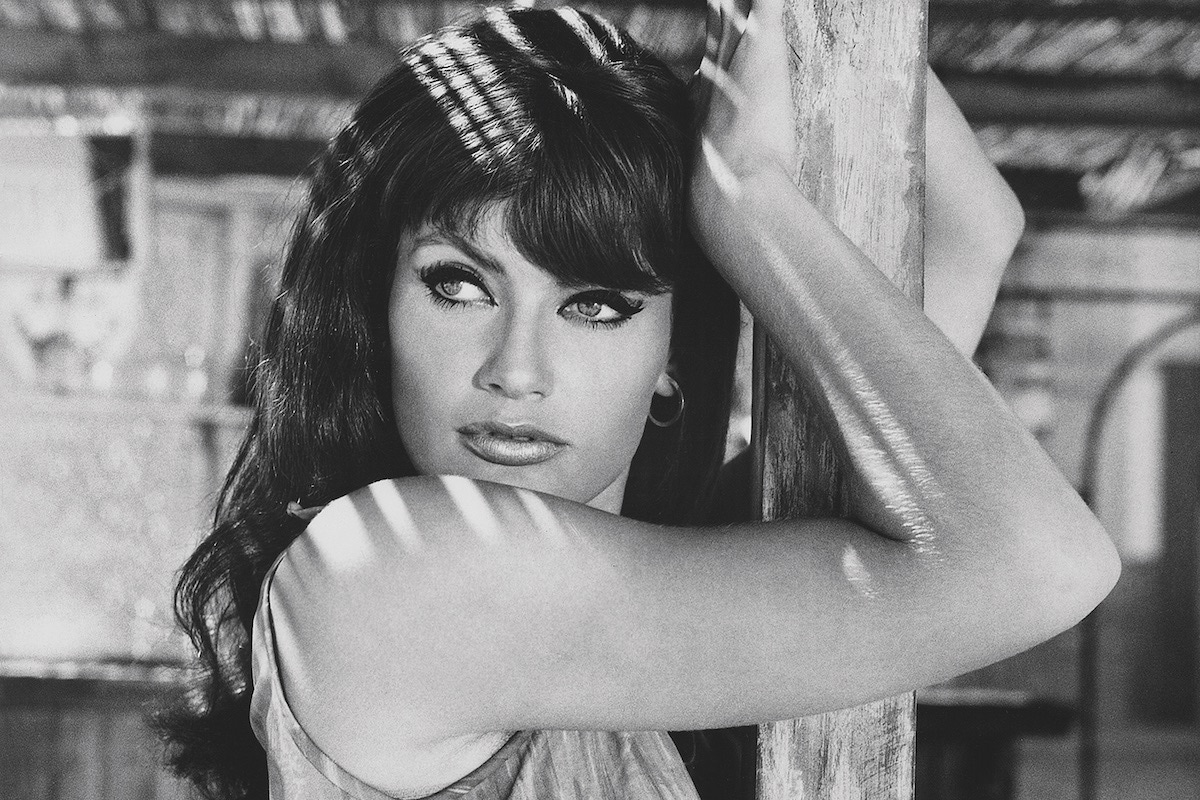 While her mother smothered her only child, the image of Greta Garbo promised liberation — most notably in Garbo's 1936 film Camille, which ignited in the young Mell a career path. A brief film debut at 15 led her from Graz to Vienna, where she enrolled in a four-year course at the Max Reinhardt drama school. A lifelong friend, Erika Pluhar, recalled: "I've never seen such a beautiful girl. In the movies, maybe, but never so close and real... I envied her haughty untouchability, this insurmountable aura of beauty." After a string of German films, Mell was introduced to a broader English-speaking audience in Ken Russell's 1964 outing French Dressing, where a frumpy British seaside town is scandalised by the arrival of a European starlet and her brazen ways. In one scene, she actually played a sexy nun. To save you the one hour and 26 minutes, all you need to know is that it featured harrumphing lines such as, "Where will all of it end? Apache dancing in the Floral Halls? Absinthe in the ice-cream parlours?"
Lavishly and rather obviously marketed as a brunette Brigitte Bardot, Mell's notoriety rose to the extent that she elevated the profile of any festival whose red carpet she strode. In 1963, for example, she was invited to a Buenos Aires gathering where — in an act of either staggering naivety or unbounded self-belief in her own sex appeal — she had a crack at seducing
Psycho
star Anthony Perkins. One of the very few openly gay actors in Hollywood. But that was hardly the biggest event of her year. A car accident while shooting in France saw Mell almost lose her eyesight and suffer severe disfigurement to her storied face. Two years of surgeries followed, and while many said the repairs were unnoticeable, others swore blind that she emerged with the slightest of curls on her newly formed upper lip. Those of the latter persuasion maintained that this chink in the symmetry made her both a little more human and a lot more beautiful. Read the full feature in Issue 79 of
The Rake
- on newsstands worldwide now. Available to buy immediately now on TheRake.com as
single issue
,
12 month subscription
or
24 month subscription.
Subscribers, please allow up to 3 weeks to receive your magazine.