Celebrate Father's Day With The Wolseley Collection
Fit for the fussiest of fathers, The Wolseley Collection's range of exquisite cocktail glasses and accessories will elevate any entertaining experience.
Father's Day gifting is notoriously difficult; especially so when your father is a discerning man with exceptional taste and
a penchant for the best of the best
. Face it, you've exhausted all the usual options: whilst graciously accepted with a polite smile, those impulsively purchased ties, bottles of whisky and novelty mugs of years past are definitely collecting dust somewhere. Your father deserves better.
And so he can have, with a new range of elegant gifting options released by our dear friends at iconic London restaurant The Wolseley. Perfect for any cocktail enthusiast, The Wolseley Collection's sophisticated cocktail shakers, ice buckets and glassware are bound to garner prized status within your father's drinks cabinet. Each item has been meticulously crafted in specialty factories across Europe, aligning with The Wolseley's reputation for seeking and maintaining quality of the highest standard. A distinctive 1920s Art Deco aesthetic extended across the range reflects the restaurant's penchant for classic and timeless design.
"Everything within the collection is either used in the restaurant or inspired by The Wolseley's interior or menu," says Lauren Gurvich King, Head of Retail at The Wolseley and responsible for co-creating
The Wolseley Collection
with Jeremy King. "We have stayed true to the period in terms of the packaging design, as we wanted to remain very close to the wonderful Chinoiserie and Art Deco patterns found throughout The Wolseley."
With Father's Day just around the corner, do your old man a favour and peruse The Wolseley Collection's cocktail range. Even the fussiest of fathers will be grateful to receive such exquisite pieces.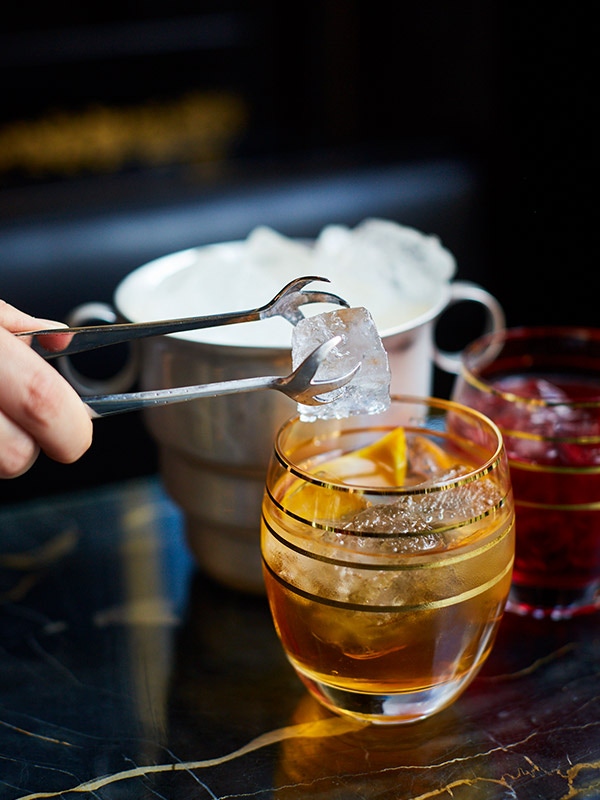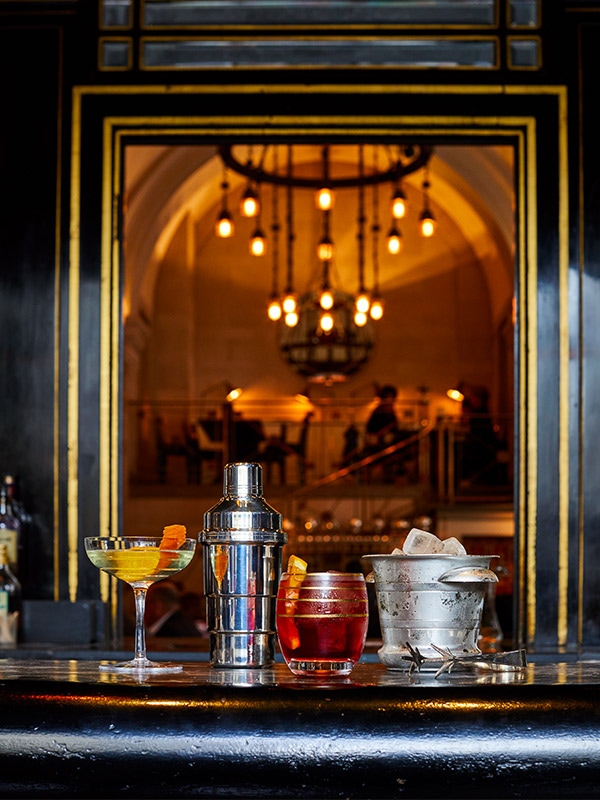 When it comes to celebrating the day, do so in style with these specially curated
cocktail recipes courtesy of Cesar Goncalves, Bar Manager at The Wolseley:
Old Fashioned
Using The Wolseley Collection Crystal Tumbler and The Vintage Silver Ice Bucket and Tongs
50 ml Woodford Reserve

One brown sugar cube

1-2 dashes Angostura bitters

1 Dash Orange Bitters
Method: Soak the sugar cube in angostura bitters, crush it on the bottom of a large rocks glass. Add 
in stages ice and bourbon. Repeat the procedure until sugar is melted. Garnish with an orange twist.
No. 160, The Wolseley's House Cocktail
Using the Bevelled Crystal Coupe and The Vintage Silver Ice Bucket and Tongs
35ml Bombay Sapphire gin

10ml Sauvignon Blanc

10ml St Germain

5ml Lemon Juice

10ml Grapefruit juice
Method: Stir all ingredients over ice cubes in a mixing glass, and strain into a Champagne coupe 
when chilled. Garnish with a grapefruit twist.