Fawning over Favourbrook's formalwear
Oliver Spencer might be best known for his unique brand of workwear, but in Favourbrook he has created a classy yet contemporary formalwear house.
When it comes to smart-casual attire, Oliver Spencer is a man of mythical reputation. Each season, his flagship brand is rightly lauded for refining (and re-defining) today's casual palette. So, would it surprise you, then, to learn that Oliver began his sartorial career in crafting formalwear? Classy, traditional, and understated, Favourbrook is one of the very few retailers within formalwear to remain independent. All of what makes OS so brilliant in the casual world, is what makes Favourbrook so exciting in formalwear: namely Oliver's willingness to add something different, all while respecting rules and traditions.  Established in London's Jermyn Street in the early nineties (heaven-on-earth for those seeking a slice of old-world luxury), Oliver opened his first store after turning leftover ecclesiastical fabrics into waistcoats on Portobello Road Market. Experimenting with - and enjoying - the challenges and limitations of designing formalwear for the modern man, Favourbrook was born.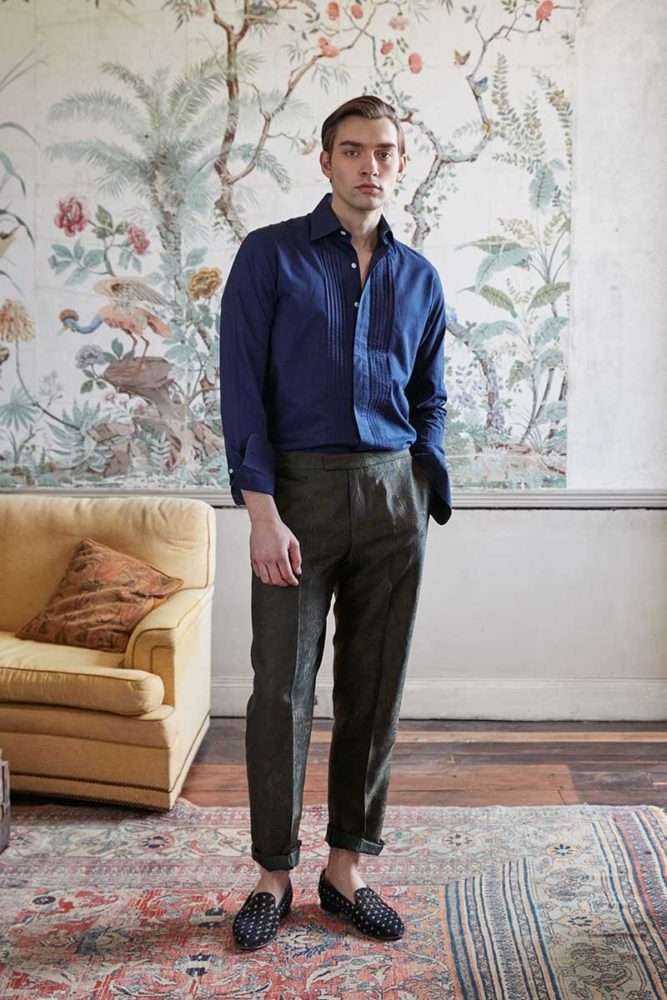 Eventually, rumours began spreading throughout London, regarding a young designer and his skill at updating formalwear from stuffy or old-fashioned, to dashing and slightly Byronic. The brand's reputation was built largely by word-of-mouth; and a little-known film called 'Four Weddings and a Funeral', in which the brand had a starring role. The image of a young, floppy-haired Hugh Grant in his immaculate eveningwear and morning coat had a lasting impression in the 1990s - a decade which practically shunned classical menswear. Favourbrook reminded us that leading men always dress formal for special occasions (there's an off-chance of meeting attractive, recurring American strangers, after all).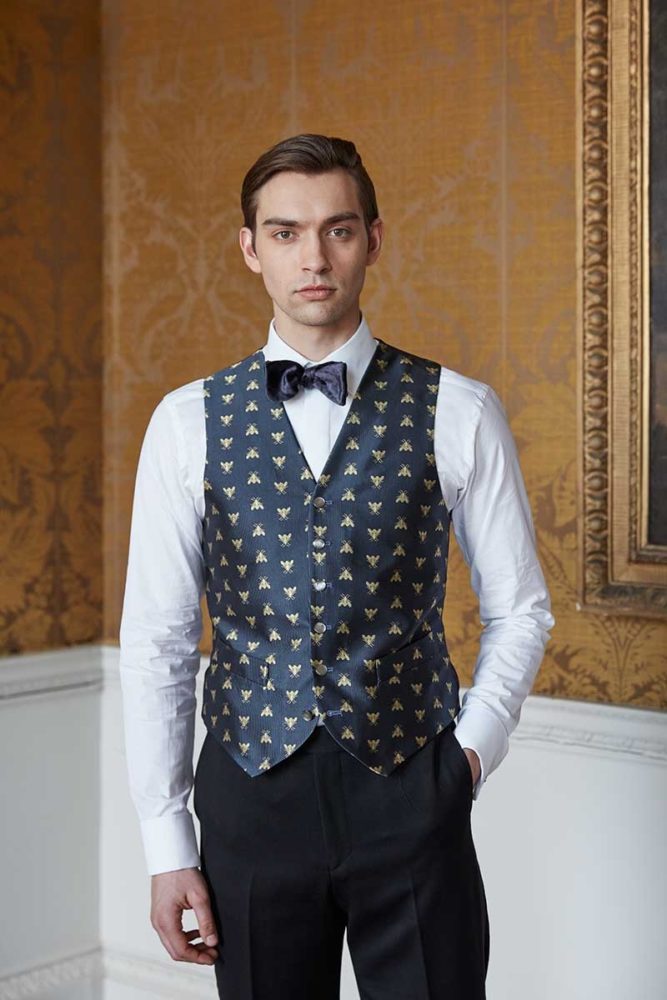 There is one scene in particular - about halfway through the film – where Grant's character is at neither a wedding nor a funeral, nor looking particularly smart. Rushing to meet his brother in a mismatched pair of shorts, boots, and an oversized shirt, he is seemingly unbothered by the way people look at him. It's a big contrast to the forty-or-so minutes prior, but also accurately depicts the inconsistencies in how many of us dress each day – and how much of a difference formalwear can make for the right occasion. When heading to The Tate Gallery for an exhibition, sure, wear whatever makes you comfortable. But when those weddings do come around, one should always pay their hosts respect by dressing with formality.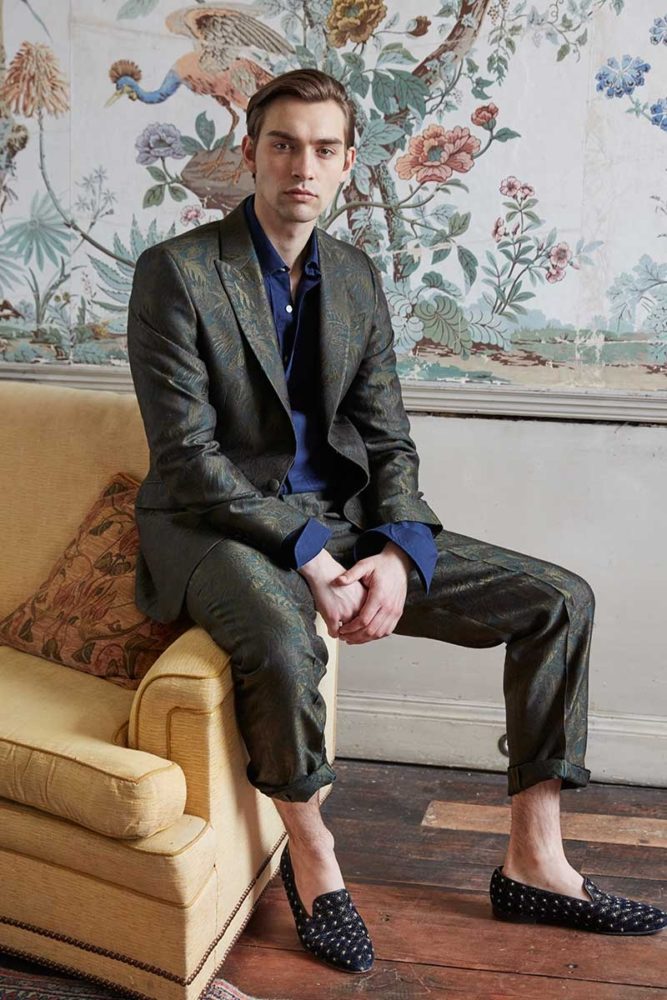 The Rake is proud to finally share a collection of Favourbrook pieces on the site. Included are items that range from traditional to the more experimental, encompassing a wide range of styles to suit even the braver among us. The Davenport jacket, for example - with its mysterious and eye-catching bird pattern – reminds us of something a pre-Raphaelite designer might come up with. 
For those of us looking to emulate Grant's own understated, masculine style, you can also enjoy the luxurious black cashmere, or navy velvet dinner jackets, dress shirts (there's even a denim one), and accessories, including bow ties and silk scarves. If you're going to trust anyone to dress you like a leading man, who better than Oliver Spencer and the team at Favourbrook?