Female Rakes of The Year
To celebrate International Women's Day this weekend, we've compiled an illustrious list of previous female Rakes of the year.
It shouldn't be a big deal that tailoring has a cadre of brilliant women running it. Perhaps it is the path we must take to get where we need to go: applaud those who have had less of a voice until it becomes so normal that women are industry leaders that it is no longer a talking point. Here we have nine women who have defied the odds and risen through various levels of success and authority in the male-dominated world of tailoring, women who are as passionate about the source of material as the men who would buy and wear it. The good news is that this line-up was by no means difficult to put together, since the number of women in tailoring is increasing. This list is for the leaders in the business, and we are proud to feature them and salute everything they do.
Anda Rowland
Anda Rowland is the proprietor of the grand old house of Anderson & Sheppard. She has been in charge since 2005 and has found a balance in the brand between its traditional sensibilities, which appeal to the loyal clientele and international tailoring obsessives, and pushing innovation so that it might realise its potential as a modern-day outfitter. Arguably the most influential woman in tailoring, her reach extends beyond her
maison
and she is always pushing and promoting tailoring where there is a young talent in need of support, or a cause that promotes sustainable arts such as bespoke.
It must also be mentioned that for the second successive Christmas, the stylist Tom Stubbs and Anda Rowland have raised money for the homeless charity Crisis by creating the world's most luxurious pop-up store on Savile Row, Crisis pop-up.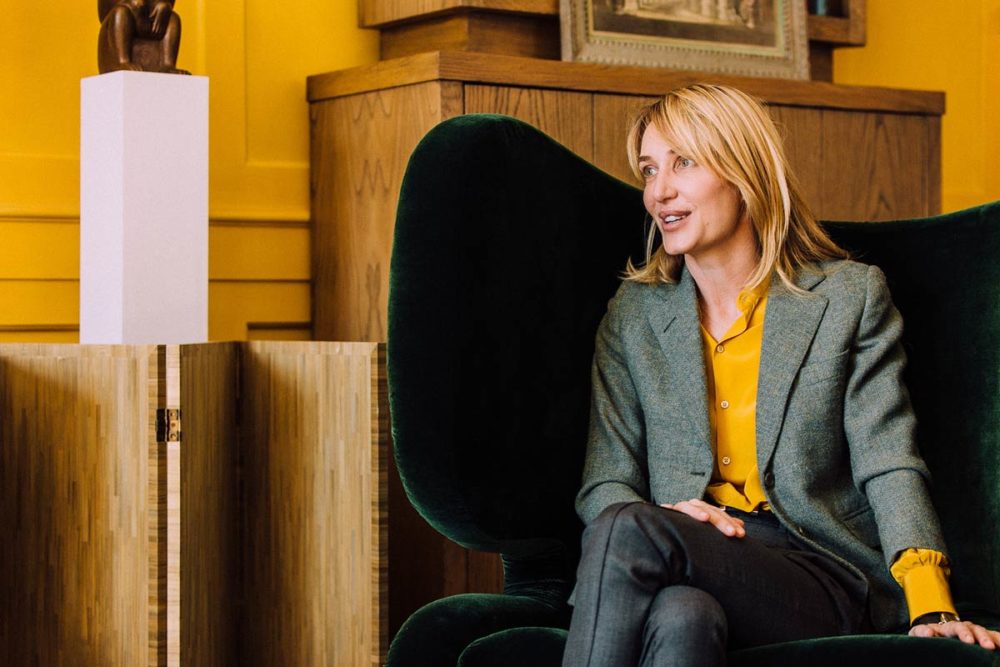 Grace Gilfeather
Grace is a former Fashion Editor at British
GQ
where she worked for over 10 years, from a fashion assistant all the way to taking charge of the Condé Nast flagship's stylistic DNA. Understandably and expectedly, her reputation and ebullience has made her the go-to stylist and fashion director for brands including Marks & Spencer. Her execution of clean looks disguises an understanding of silhouette and sartorial sexiness. Be in no doubt that there are brands that have attempted this effortless stylishness while declining to seek Grace's counsel, and they have failed. Currently Fashion Director at
The Rake
, we're all extremely lucky to draw on her expertise, but apart from that we all feel privileged to work with such a wonderful person.
Daisy Knatchbull
Daisy Knatchbull is the recent founder of women's tailoring brand, The Deck. As with a deck of cards, her tailoring house offers four silhouettes: the single-breasted, the double-breasted, the boyfriend and the safari, accompanied by a choice of either straight-leg, wide-leg, flared or cigarette trousers. Clients are able to interchange and personalise the styles to suit their needs. She has admirably and successfully bedecked the notion that masculine has become feminine. Suits are not simply a fashion statement; they are also a state of mind and have become shorthand for power and independence. Prior to launching her own brand, she was very well known on Savile Row as Director of Communications at Huntsman. She arrived at a time when Huntsman's international strategies were in motion: a pied-à-terre in New York City; trunk shows all over the world; tweed competitions; and ready-to-wear clothing, which includes collaborations with
The Rake
. It is a testament to Daisy that in her tenure, Huntsman achieved their renaissance without losing any authenticity or compromising for commercial benefit. Her arrival at Royal Ascot in bespoke morning dress (the first woman to do so) is a lesson to us all that if we are going to break the rules, do it in style.

Sarah Ann Macklin
Sarah Ann has been intermittently involved with
The Rake
from the very first year of its existence. It was a shoot dedicated to the sartorially seminal film
Get Carter
, and styled by the British tailoring stalwart Timothy Everest. One specific shot required Sarah Ann to dress in what some will diplomatically express as not a great deal of clothing, posing in the East London streets next to a model styled as Michael Caine holding a shotgun. It was the middle of winter and the temperature had plummeted to near freezing. And throughout the staging of the shot, though she was barely out of her teens, she never once complained. She happily got on with the job, smiled gracefully, and was nothing more than the paradigm of charm and professionalism.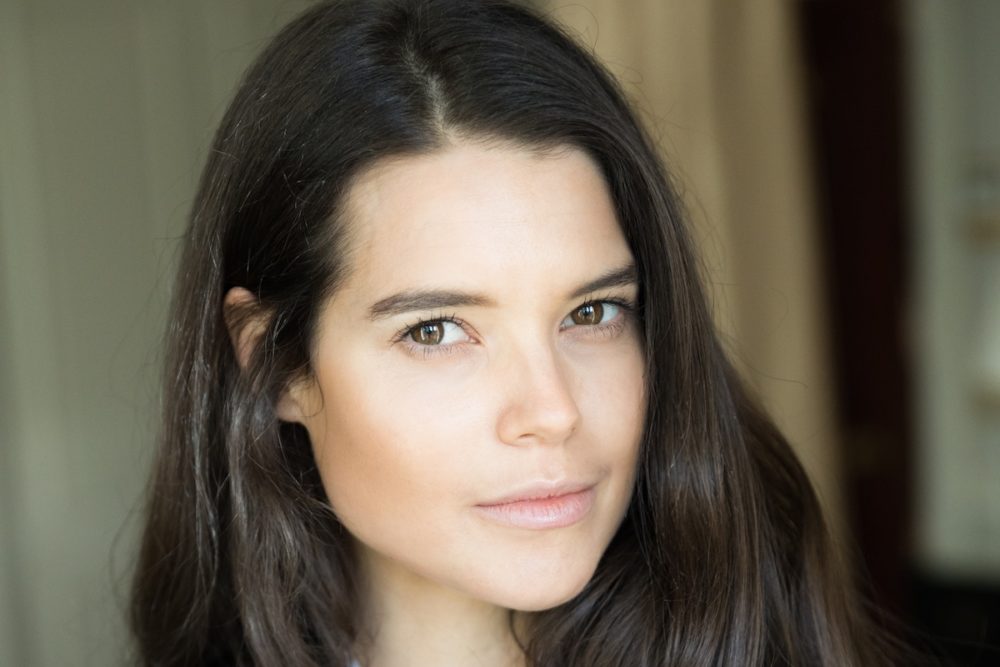 Over a decade later, she has not only built a successful modelling career but channelled her signature eloquence and earnestness into a new chapter of her life that may, by extension, help us all live longer and enjoy our lives more. For Macklin has become the newest, most relevant and exciting, and, yes, irrefutably most attractive face behind nutrition, the science of what we eat and how it affects our physical and mental health. This has manifested itself in the
Be Well Collective
. An initiative that, with the backing of the British Fashion Council, has brought the modelling world together in a mission to educate and support models who may be struggling with these issues. From live auctions with
The Rake
at Corinthia London hotel, to workshops during fashion week, the Be Well Collective continues to spread its positive influence on the industry and has the potential for radical change, change for the better.
Jemma Freeman
In developing this list you can't be shy to acknowledge that fine work in one's field can be so consistently commendable over the years that one has appeared in this list more than once. She is impossible to omit from the roster, as she continues to be such an influential bastion of the cigar industry.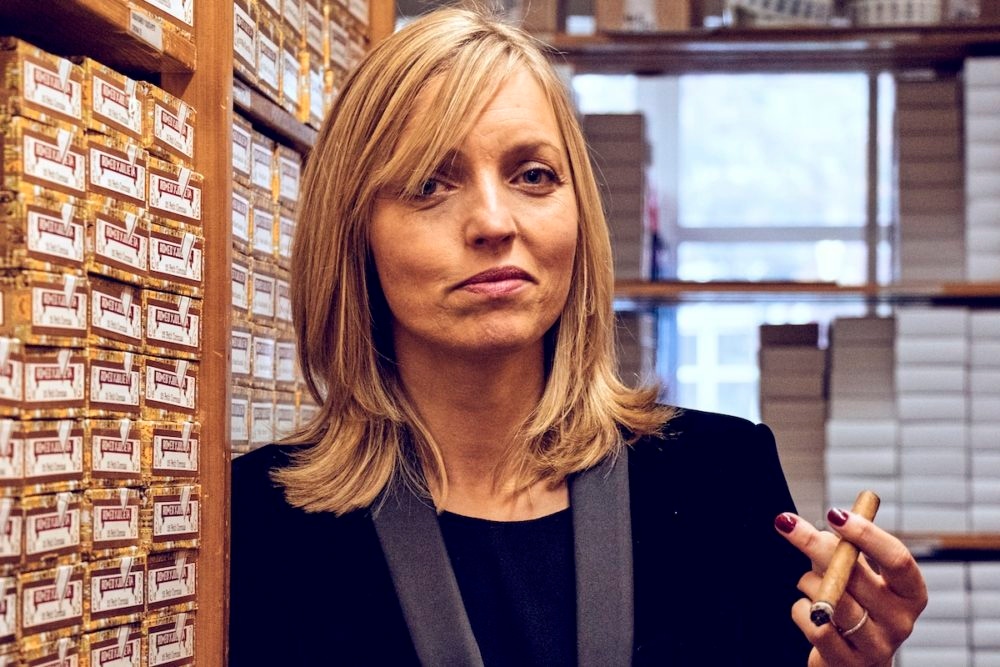 With the smallest amount of digging, one name constantly pops up as being instrumental in supporting and guiding anyone with more than a casual interest in cigars, and that is Jemma Freeman. She mentors and encourages those wishing to take the notoriously difficult Master of Havana cigar qualification, while at the same time always being the most impressive font of knowledge on the subject – ask her about the tell tale signs of fake cigars – hinge widths on cigar boxes are involved. Leave aside her generosity and kindness, she brings delight, comfort and recuperation to anyone who gets that understandable urge to set fire to a Cuban cigar, who will never understand that there has been someone who has fought for their right to do so in competition with every other market on the planet, and for that we doff our caps to her.
Audie Charles
Audie Charles, of Anderson & Sheppard Haberdashery, is as close to royalty as it gets without discussing her namesake's patronage of the brand's bespoke house. Everyone in the industry knows her, and, most importantly, listens when she speaks. Her haberdashery on Clifford Street is a work of stylistic art, it is a benchmark for all outfitters around the world to compete against, and there is something ethereal about wandering through the perfectly curated selection of coloured jumpers and trousers and scarves and shoes. When you are a step ahead of the competition, you tend to determine the trends, and so it is with the Haberdashery. Its holistic approach — that is, one that means you are compelled to buy a whole look rather than a single item — has moved other men's outfitters to try to emulate them, and all the while there is something of the Apparel Arts illustrations on the mannequins that invoke a sense of drama, excitement and romance in the clothes in a way that others fail to do. This is Audie's great gift, one that we can only hope she passes on, as that is the problem with being one of a kind: the next generation often fails to match up.

Countess of Lucan
For almost 50 years the name of Lucan has meant one thing – the tragic murder of Sandra Rivett nanny to the three children of Lord Lucan a dashing figure, gambler, sportsman and doting father. The subsequent disappearance of Lord Lucan and the ensuing manhunt has, for some reason, gripped the British imagination for almost half a century, so it is perhaps unsurprising that it has taken a foreigner to change perception of the name. Danish-born Fie Foghsgaard, the 8th Countess of Lucan, would have made a superb Bond heroine in the Connery days: not one of the supine sirens that the gender stereotyping of the era dictated but a strong, sexy heroine in the Tilly Masterson mould - she who took a shot at 007 early on in Goldfinger.  The only difference is that had Fie taken the shot she would not have missed and that would have been the end of the Bond franchise.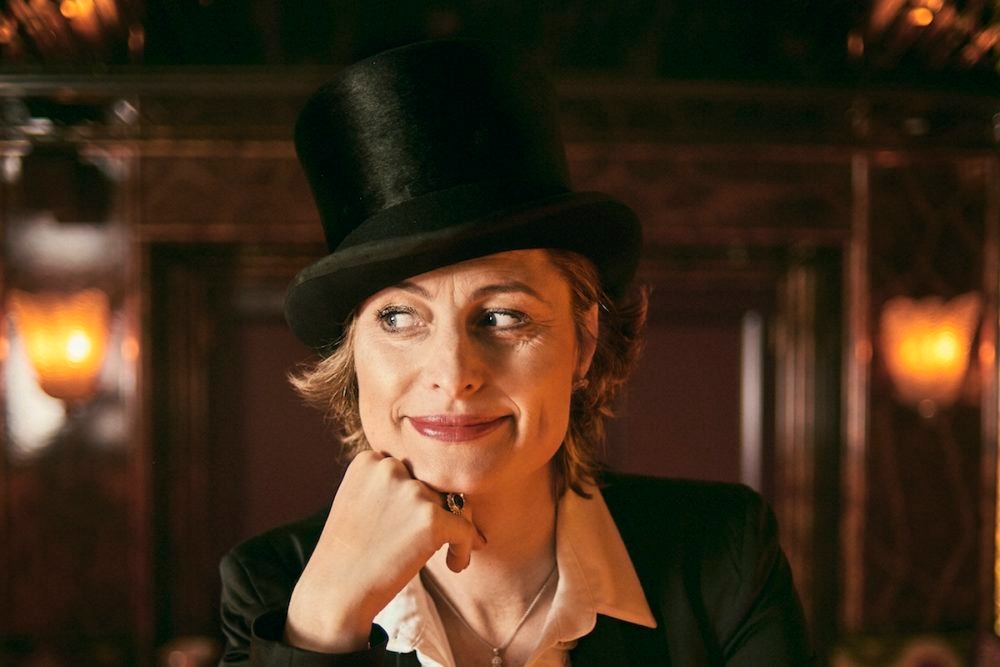 Fie is a crack shot, capable of of bringing down a wasp with a headshot at 60 yards, and Lucan clothing was born out of her frustration at what she saw as the limited nature of serious shooting clothes aimed at serious women shots - and believe me they don't shoot more seriously than she does. She has her own sporting agency Fie's Club and has shot pigeon "for Team GB" - not that live pigeon shooting is an Olympic discipline. "I wanted to compete and shoot in garments that had truthful ergonomics, contour, colour and could translate seamlessly from country to town. In short, what was on offer in the shops made me feel like I was being stuffed, literally, into a box of cartridges. I wanted elegant, fun, vivacious, luxurious and stylish garments which could take me straight from the moor to Annabel's. My first designs were quite simply for myself." Which is why the bellows pockets of her signature Norfolk jacket can accommodate a box of cartridges on the moor and box of Cohibas in Mayfair.  Sporting details such as action backs collide with luxury fabrics collide to create a look that is as functional on the dance floor as it is in the grouse butt. As to the name. "I cannot explain the joy of not having to spell my Danish surname or repeat the pronunciation. Having done research on the name Lucan it seems we were not the first to appropriate and appreciate it. Lucan is a spa town in Ireland with an abundance of business called Lucan – in fact so many that when choosing our web address the nearest we could get was
www.houseoflucan.com
.
There are several shoe styles named Lucan as well and of course there is the Lucan hair style. My father in law's hair has even ventured onto a list of best hair styles and in my opinion should have been in Chris Rock's excellent documentary
Good Hair
. And although she declined to wear the Lucan hairstyle for this shoot - she did wear her father-in-law's top hat. (by Nick Foulkes)
Emma Willis
Emma Willis is the eponym behind the 66 Jermyn Street shirt shop. She has built her brand from the ground up through graft and determination, from door-to-door sales all the way to receiving an MBE at Buckingham Palace for her services to entrepreneurship. On top of all this, she makes regular visits to Headley Court in Surrey, where injured soldiers receive treatment for wounds sustained in battle, and fits them with bespoke shirts as part of her Style for Soldiers charity. How she manages to combine everything is impressive, and she is a core part of Britain's bespoke industry.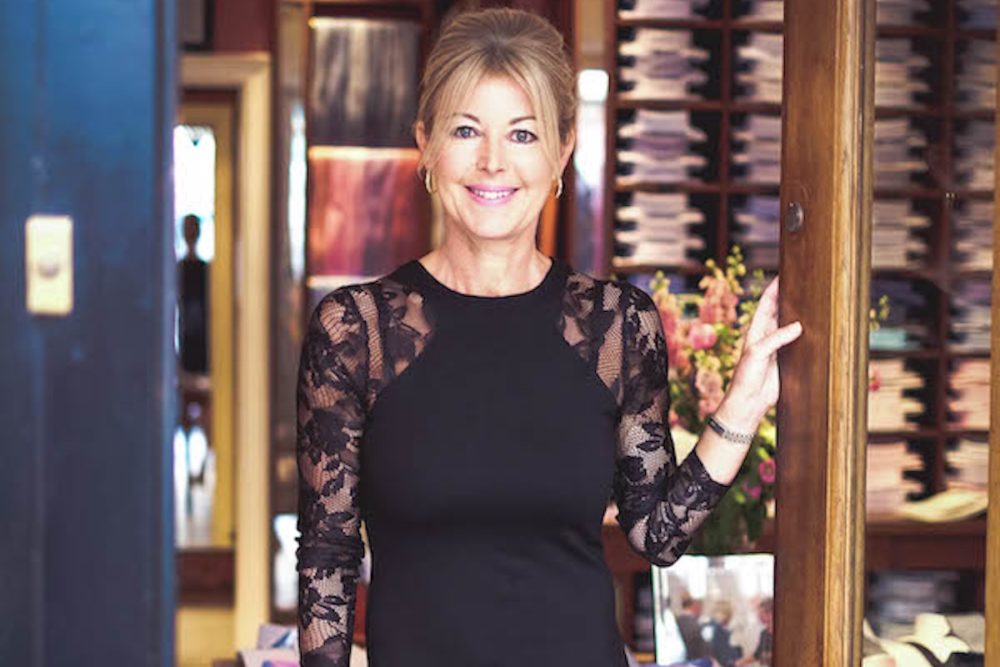 Catherine Hayward
Catherine is something of a legend in the industry. She became Fashion Director of
Esquire
16 years ago, having been enticed from her previous position at
GQ
. Her shoots demonstrate an encyclopaedic knowledge of the source material, incorporating colour, patterns, fabrics and styles, often doffing a cap to old-fashioned drape and formality. This means that no shoot is ever the same, and she can take each individual cover or model and build the looks around their attributes. It demonstrates her detailed knowledge of the industry and a sensitivity for how men wish to present themselves. What is most gratifying about Catherine is that she is so well liked within the industry. There are plenty of horror stories regarding personalities in similar positions who get their kicks out of being unkind, and who feel that artistic temperament is a good excuse for behaving awfully to others. Catherine represents what is best in this industry, and as such occupies a place in this magazine's highest esteem.