Fortela: Architects of Vintage Workwear
Devoted to Italian heritage, Fortela, founded by Alessandro Squarzi covers the geographical spectrum of inspiration, whilst using unique fabrics (often vintage) of which Mr Squarzi is a well-known collector.
Alessandro Squarzi's eyes percolate the same enthusiasm for life behind the tinted lenses of his sunglasses (he's collaborated with Jacques Marie Mage) as his beaming smile in front of the camera. Wherever he goes, he has this rare ability to galvanise a horde of others, who are in awe of his "filoclassical" approach to style; of course, fashion has the power to transform the sustenance of your character, but the unique concoction of cultural styles that Squarzi imbues into his looks has had a defining influence on others – and so Squarzi followers were in rapture when he launched his latest brand called Fortela. The Milan-based fashion entrepreneur epitomises the Italian idea of 'sprezzatura' – the practice of careless sophistication – an idiosyncratic exploit of dress that eludes one when forced. Fixed in the canon of Italian heritage, Fortela clothing fuses military-inspired shapes, Western flourishes and Japanese innovation, which are all intertwined with his passion for vintage fabrics. What you get when Squarzi incorporates all of these different cultural aspects along with unique fabrics, are pieces that you won't find anywhere else.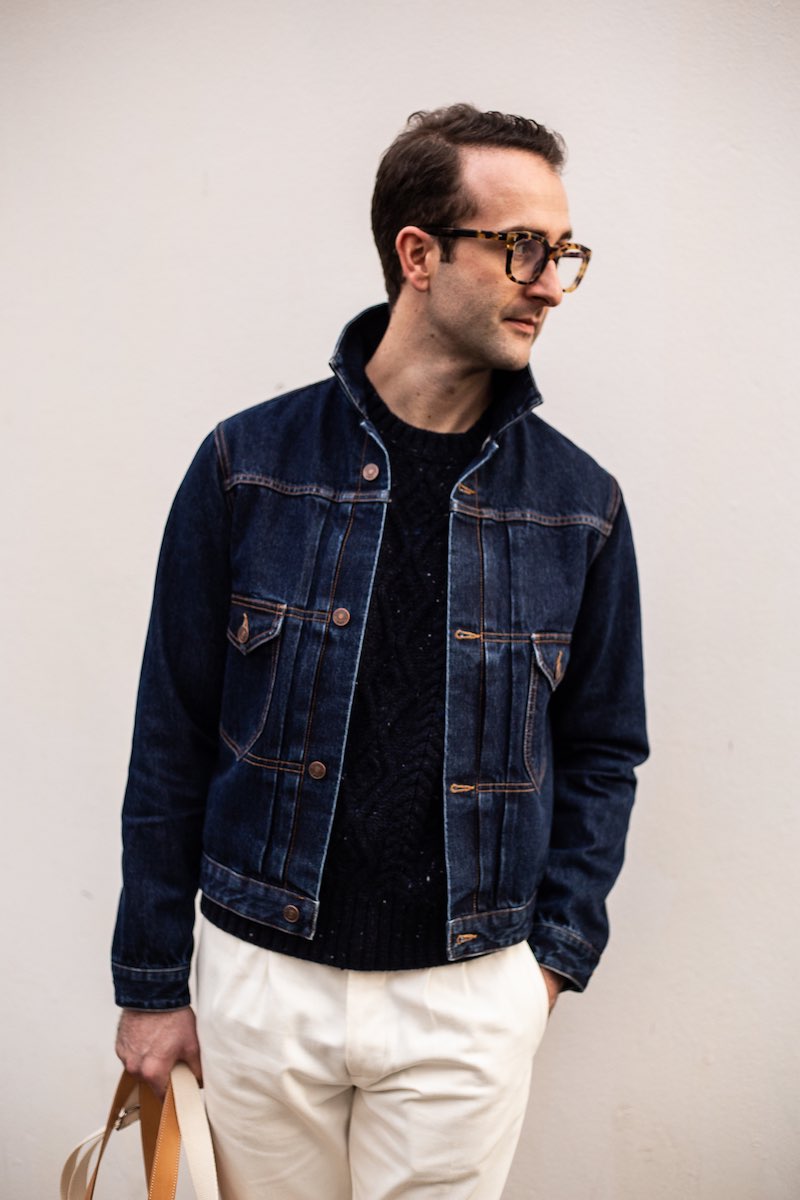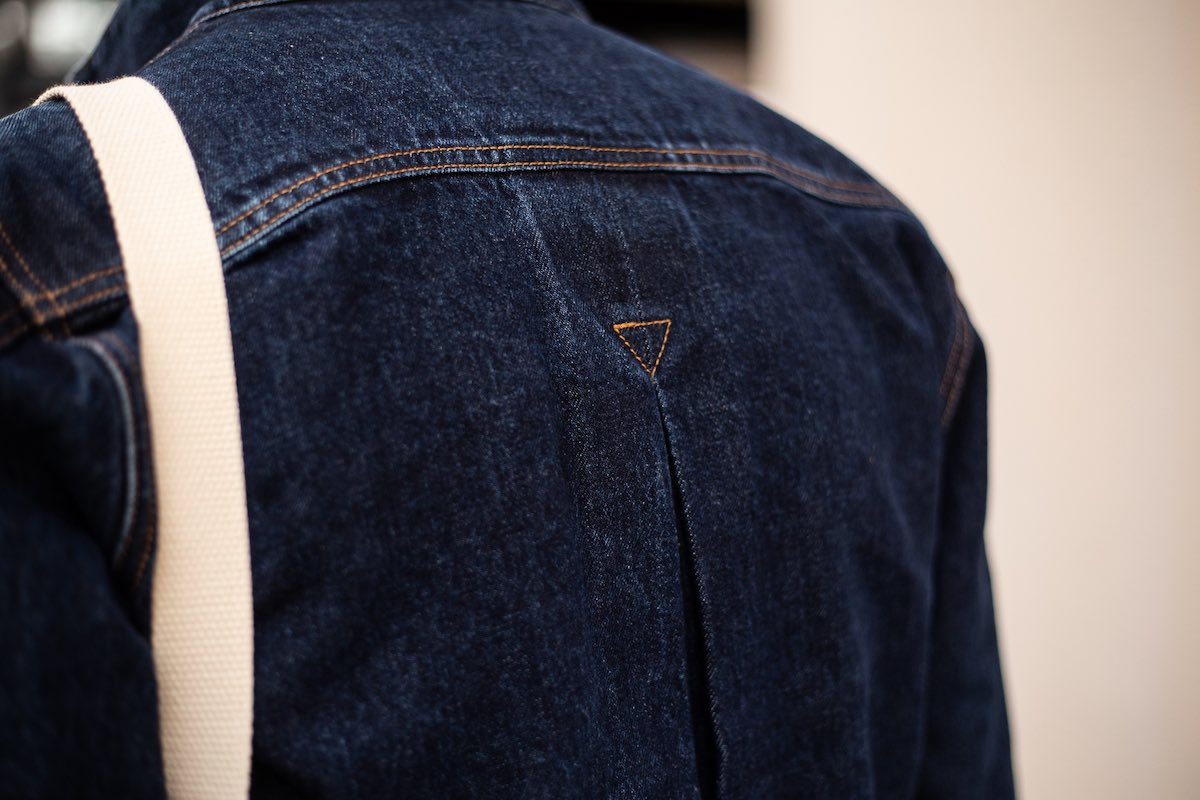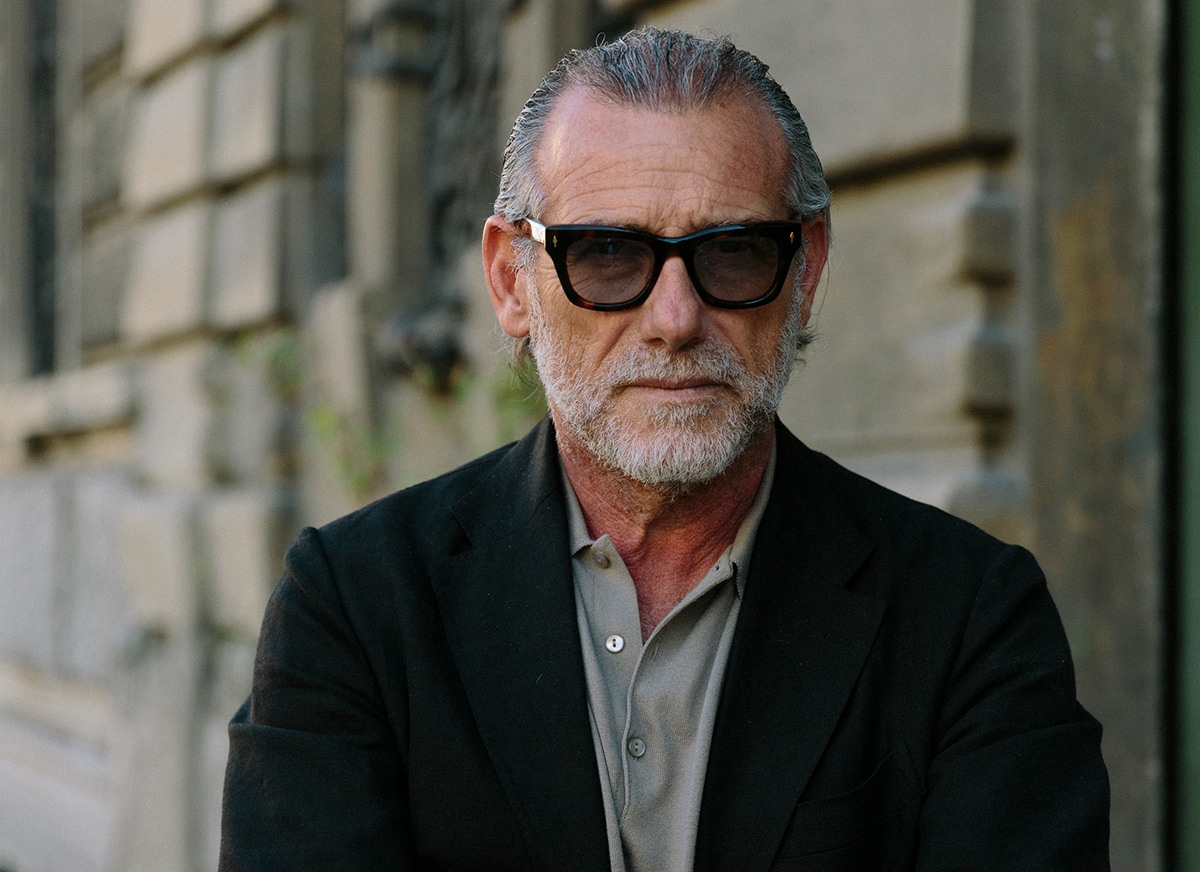 Nowadays, the duffle coat is a rare commodity amongst smaller artisans and commercial high-end brands. Perhaps in the UK it is its association with Paddington Bear and its troupe of infantile followers that make people think it doesn't work sartorially. It hasn't stopped the Japanese who regularly wear the iconic coat over their tailoring. Fortela's camel Bruce duffle coat scales the best parts of dégagé elegance, comfort and light-hearted humour. A garment of open-mindedness it hangs beautifully over a Western shirt which is tucked in to a pair of Fortela Pences trousers, whose hem finishes mid-way up a cowboy boot. Equally the duffle coat, adds a touch of informality to a suit, but still deemed smart enough to wear to a meeting around the urban metropolis.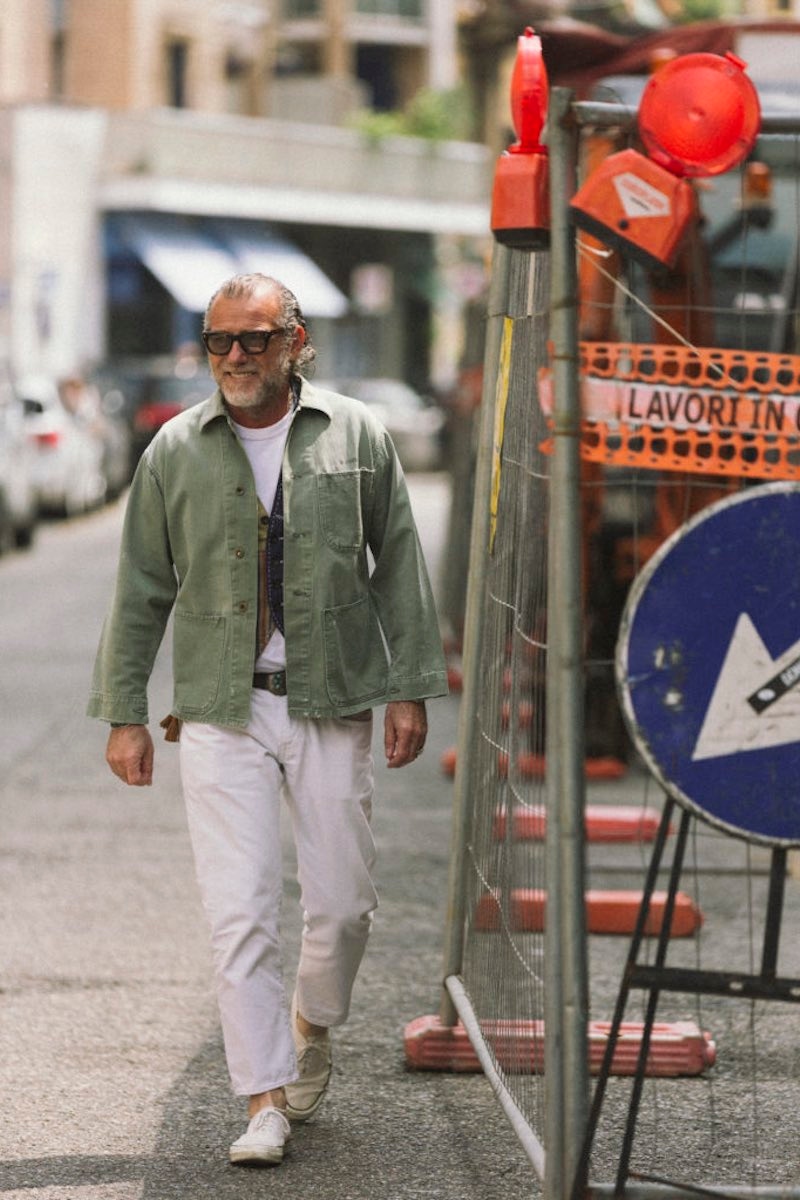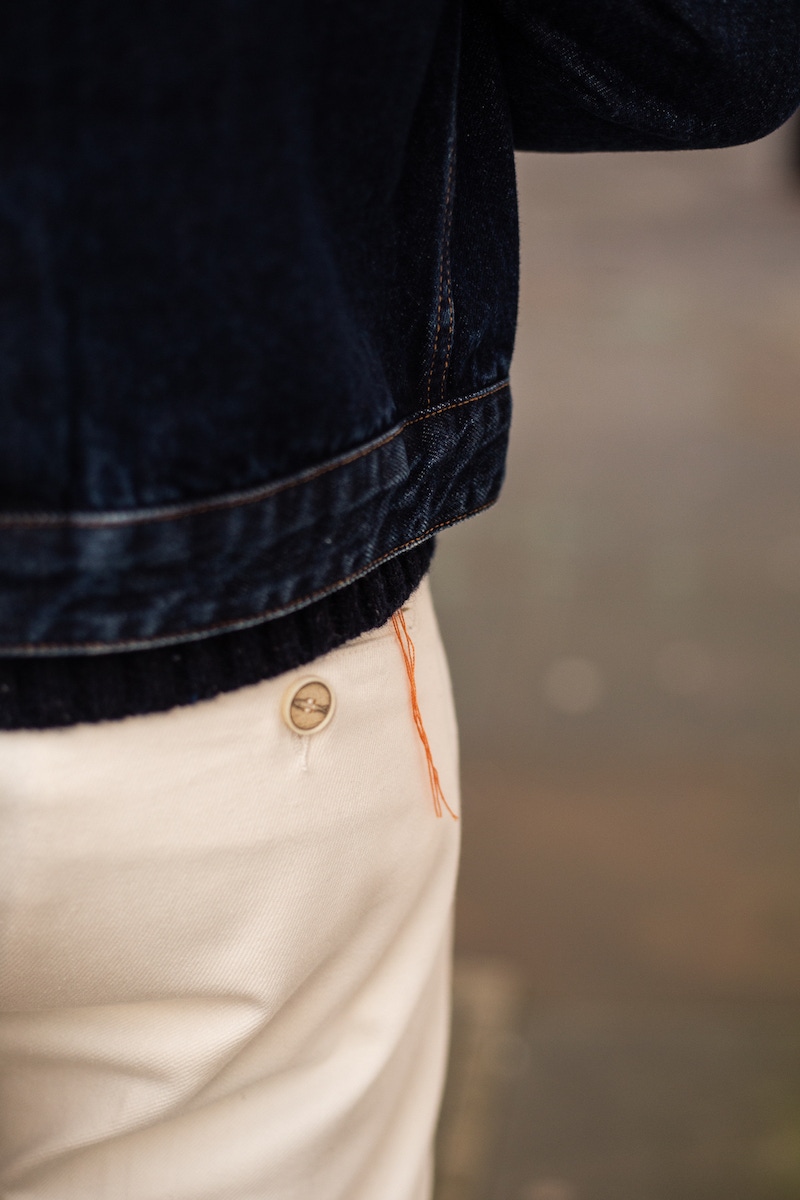 Edging further towards workwear, and bringing a cross-section of cultures together in vintage Squarzi style is the cycle jacket. Made in Italy from Japanese selvedge denim and inspired by the American '50s cycle tops, there is a choice of either an off-white or dark denim. Highley functional, with two oversized pockets, whilst working very well for layering, these cycle jackets are sizzling items of workwear. Alessandro sees denim to the point where it forms a second-skin on the wearer; not from a silky perspective, but because these items are tough and made to be lived in. Squarzi would know and if his own style is anything to go by, he wears clothing for his own satisfaction – even famously combining his signature white denim trousers with a pair of Oxfords from Edward Green. Cut from ultra-durable Japanese selvedge cotton The Rake is happy to see the return of his well-renowned John jeans, which can be found in a blue and dark denim shade.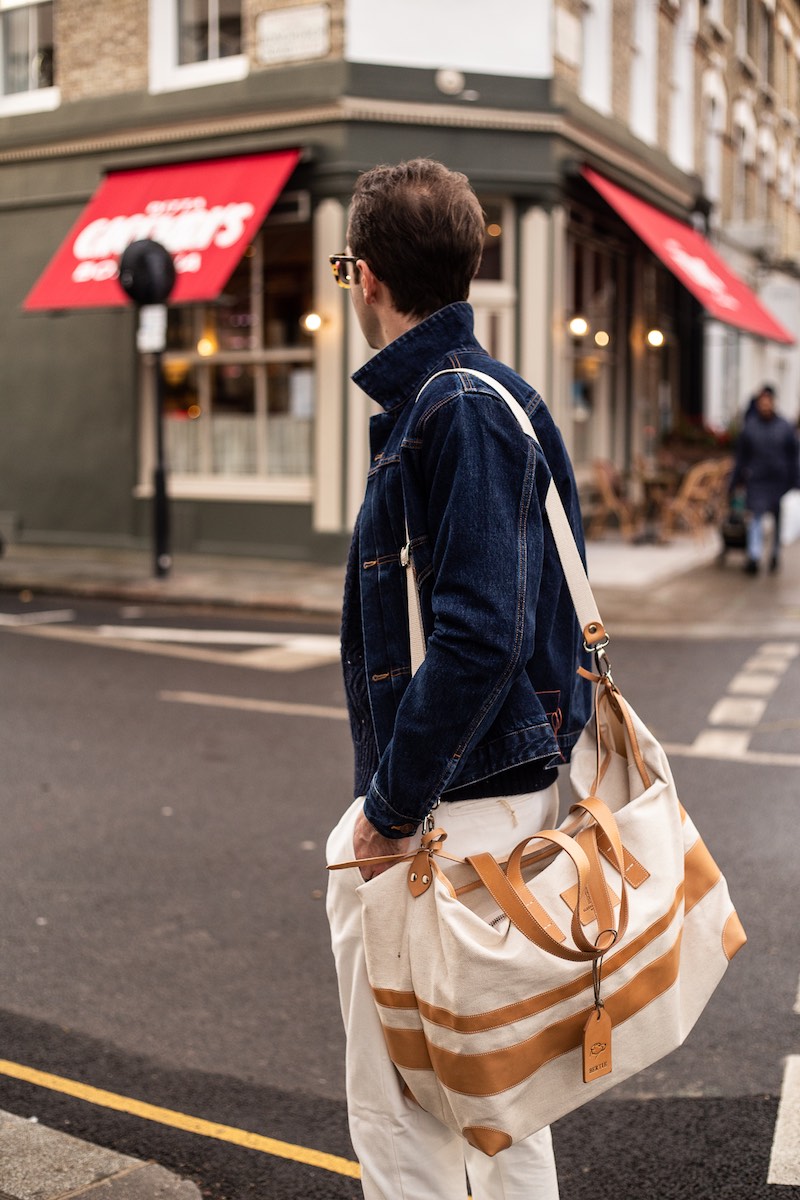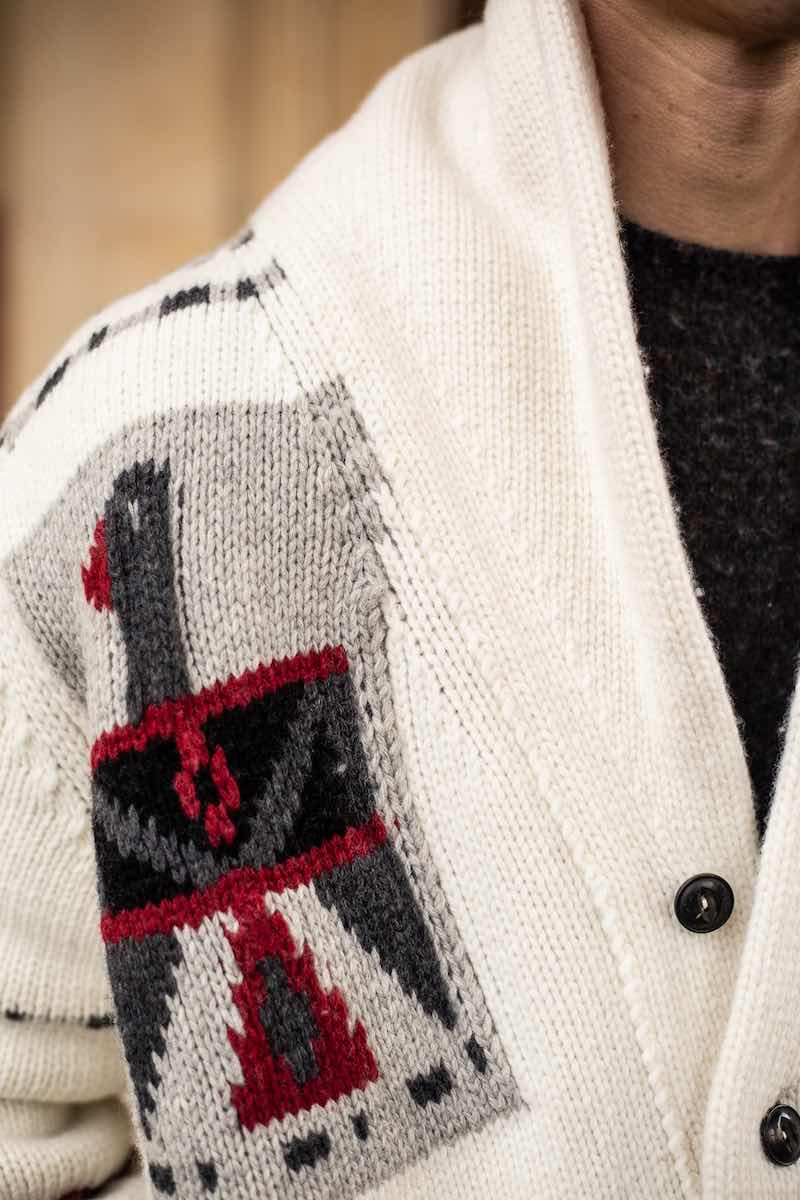 It is not just the strong materials for which Fortela is known, the brand also has a wide-variety of knitwear. One of which is an extremely comfortable oversized white Nosh cardigan. Regularly worn by Squarzi himself, it is the perfect accoutrement for laid-back style. What is so appealing about Fortela's collection is that it puts a refreshing and quality-driven spin on the Americana look, while remaining true to the virtues of Italian style and craftsmanship. Day or night, in the Wild West or on the streets of Milan, Squarzi designed apparel can be worn anywhere with a philosophy of longevity and timeless energy.