Fortnum & Mason at The Royal Exchange
Fortnum & Mason, London's most famous emporium for fine living, has added another decadent outpost in The Royal Exchange.
London boasts many a recognisable landmark, from the Renzo Piano-designed Shard to the Houses of Parliament and Tower Bridge, but few of them can claim to be as withstanding as one certain institution which has been an iconic part of Piccadilly for over 300 years: Fortnum & Mason. Of all the incredible boutiques, department stores, flagships and HQs in London, Fortnum & Mason is a rare breed - an emporium of divine curiosities, whether edible, wearable or simply to be marvelled at. And while it may attract tourists from all over the world, true Londoners too flock headlong to its various departments, for in them one will find specialities and delicacies unavailable anywhere else, together with Fortnum's fabled hampers. This month, Fortnum & Mason will open up their newest outpost at one of the world's most iconic centres of trade, The Royal Exchange. After years of close ties with the City through its Concierge service, Fortnum's will bring the exceptional hospitality and gifting for which it is world-famous straight to London's financial centre. This will be the fourth UK store for Fortnum & Mason, and will sit alongside a new destination restaurant – The Fortnum's Bar & Restaurant at The Royal Exchange.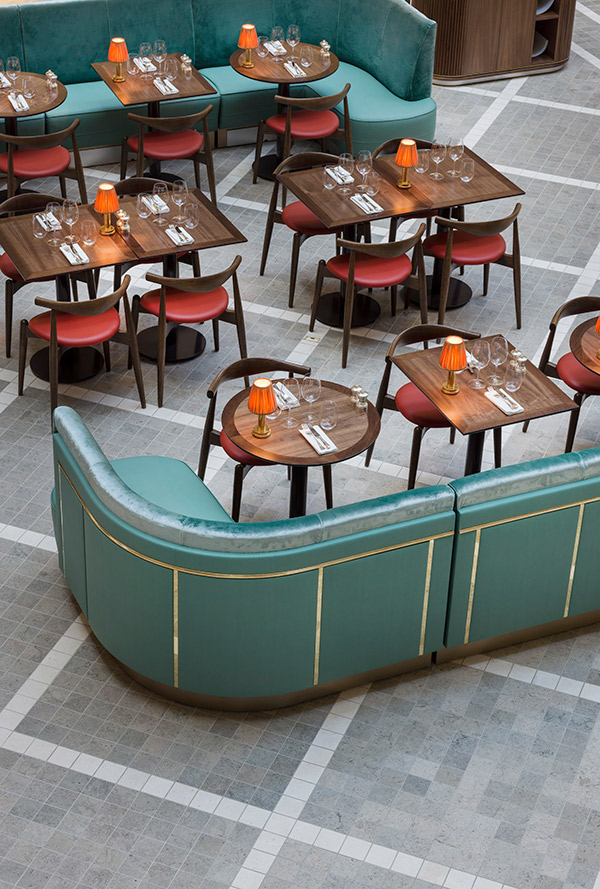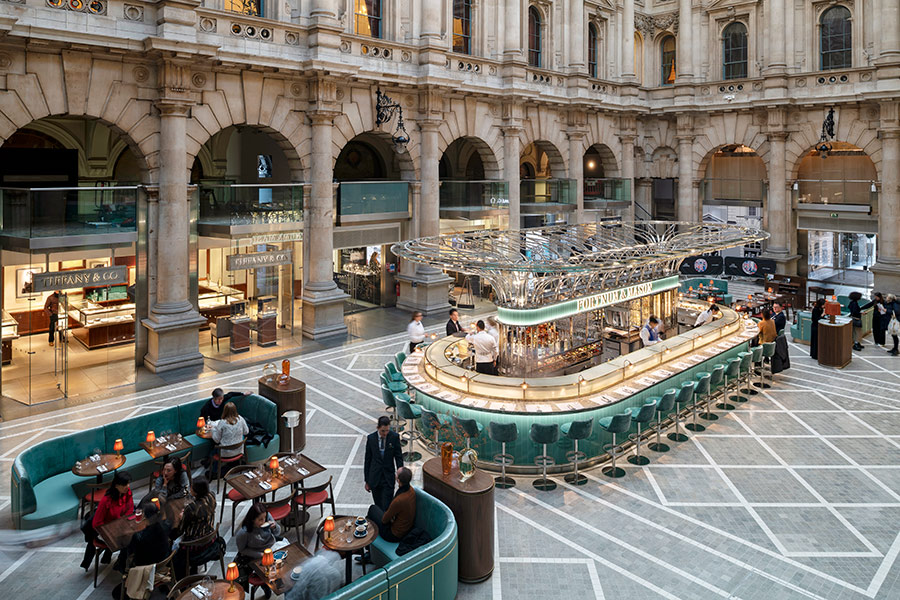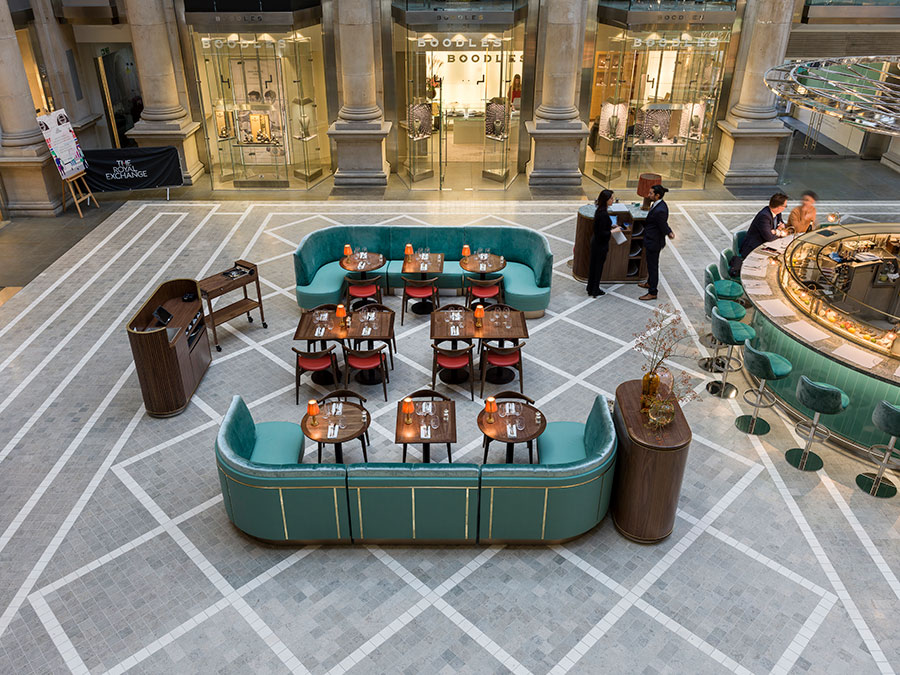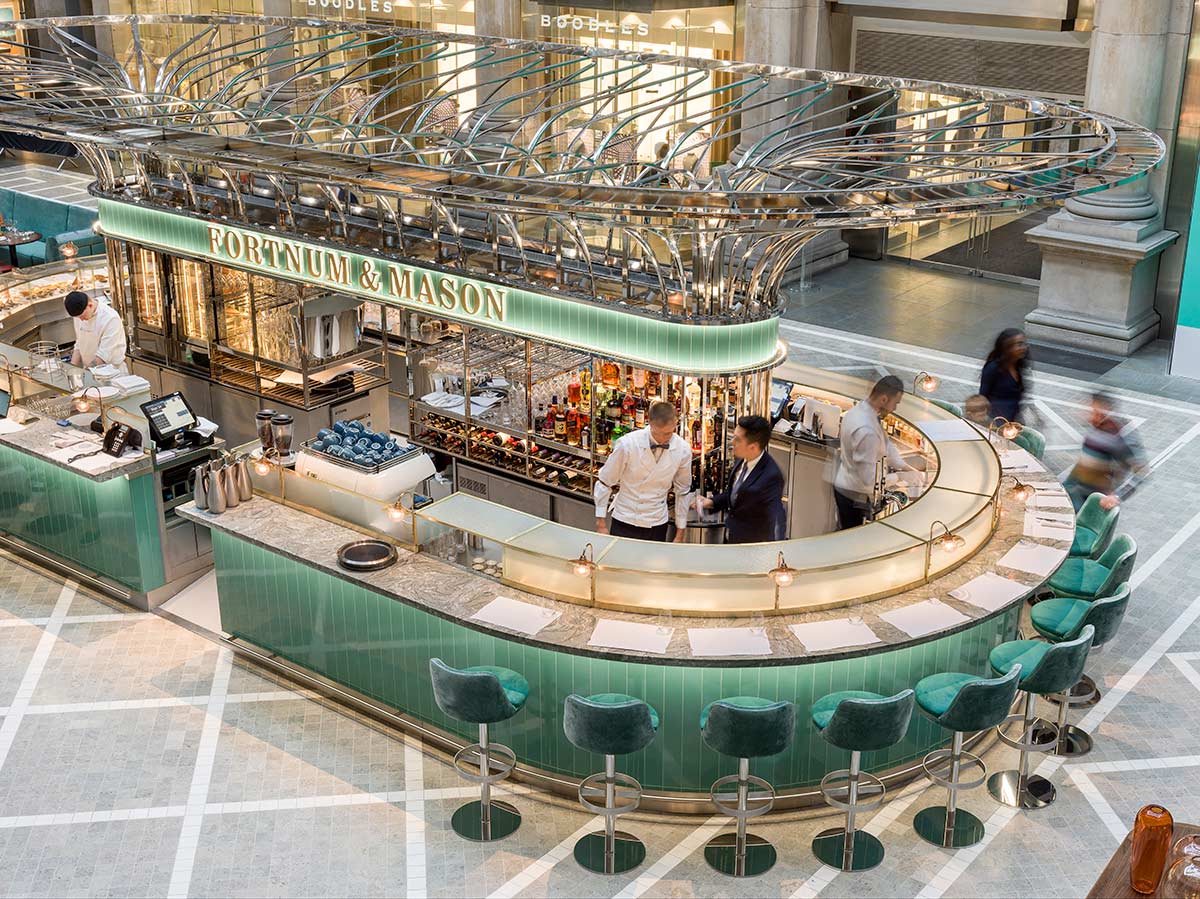 Opening in the al fresco-style surroundings of The Royal Exchange's majestic central courtyard, The Fortnum's Bar & Restaurant boasts an ambience of understated sophistication, intimacy, and warmth, while the seasonal and contemporary menu will go from breakfast through to dinner. Diners can enjoy a luxurious offering of caviar, shellfish, and smoked salmon – hand-carved at the counter – along with light, raw, and vegan offerings. Produce will be fresh from the famous Food Halls, such as Fortnum's exclusive Glenarm beef – cooked using the on-site Josper Grill – while classic Fortnum's dishes will also be on offer, including Welsh Rarebit and Knickerbocker Glory. In keeping with the brand's traditions, The Fortnum's Bar & Restaurant will be the perfect spot for an excellent cup of tea – and visitors can enjoy one that has been specially blended for exclusive sale at The Royal Exchange. Made up of malty Assam and refreshing Ceylon, the traditional black tea is similar to the iconic Royal Blend, with the addition of very special Yunnan Golden Buds. And if that doesn't take your fancy, just get stuck into the champagne list - it's Christmas after all. A personal shopping service will be available to diners at The Fortnum's Bar & Restaurant, while customers will also be able to shop online at fortnumandmason.com, and collect from Fortnum & Mason at The Royal Exchange.