Founded in a Gold Rush: Filson
Founded by C.C. Filson in 1987, his namesake brand epitomises the beauty that is the great American outdoors, and still to this day, has retained its charming ethos; to produce functional and purposeful clothing that saves lives.
Although geographically the Klondike Gold Rush occurred in Canada, the rush itself began along the West Coast of America; starting in San Francisco, heading north via Seattle then up through the Canadian border. The sudden realisation of mineable gold deposits in the Klondike region of the Yukon valley (north-western Canada) caused sheer pandemonium, with vast numbers of wishful Americans packing up their lives, setting north and venturing blindly into the unknown in hope of financial betterment. It was during this period that Filson's story — a brand whose sole purpose is to provide functional and purposeful clothing — began.
Founded by C.C. Filson in 1897 (originally called C.C. Filson's Pioneer Alaska Clothing and Blanket Manufacturers), the entrepreneur-come-businessman realised that there was a paradigm shift occurring, and as a result, seized upon it. Thousands of men and women in search of gold needed basic clothing and materials to survive the ensuing endeavour, in an environment that was insanely treacherous and claimed thousands of lives, and C.C. Filson catered to that market. Fast forward almost 120 years and the same ethos that C.C Filson installed then is still apparent; they produce functional and purposeful clothing that transcends the outdoor come workwear line, which is not only made from materials of the highest calibre (a necessity due to the fact that their loyal followers' lives depend on it), they also come with a 100% guaranteed for life warranty - a rarity, even in luxury menswear today.
"A lot of the fabrics that were introduced into the company 90 to 100 years ago had the same level of integrity then, as they do today."
It would be wrong to celebrate 'America the Beautiful' and not acknowledge its great outdoors this month. The north-west and Filson's home is a stunning example of its breathtakingly scenic landscape. Alex Carleton, Creative Director of Filson, who moved to Seattle from New England to take control of the brand's helm, summarises it perfectly: "The amount of exposure I've had to the west in the last two years has sort of made me realise that you don't understand what it means to be an American until you really experience the west and the north-west. The sense of scale and space, the indigenous history, the grandeur of the Teton Range and the Olympic Peninsula, the mighty Pacific ocean and all of its waterways, and not to mention Alaska which is just brain exploding in its gravity, beauty and intensity — are all so beautiful. It's really a privilege that Filson is woven into that fabric of Americana and American-culture."
Carleton has now been at the helm of Filson for just over two years, and despite the brand's impressive history — with its rich archive that needs protecting — it has barely changed. "A lot of the fabrics that were introduced into the company 90 to 100 years ago had the same level of integrity then, as they do today. So, there's really no need to improve an 18oz or 24oz mackinaw wool. Hunters will still want wool because it's quiet and doesn't rustle. Or the tin cloth for example, which is an oil treated fabric that we use, is both durable and weatherproof. They're classic materials that will never go away from Filson."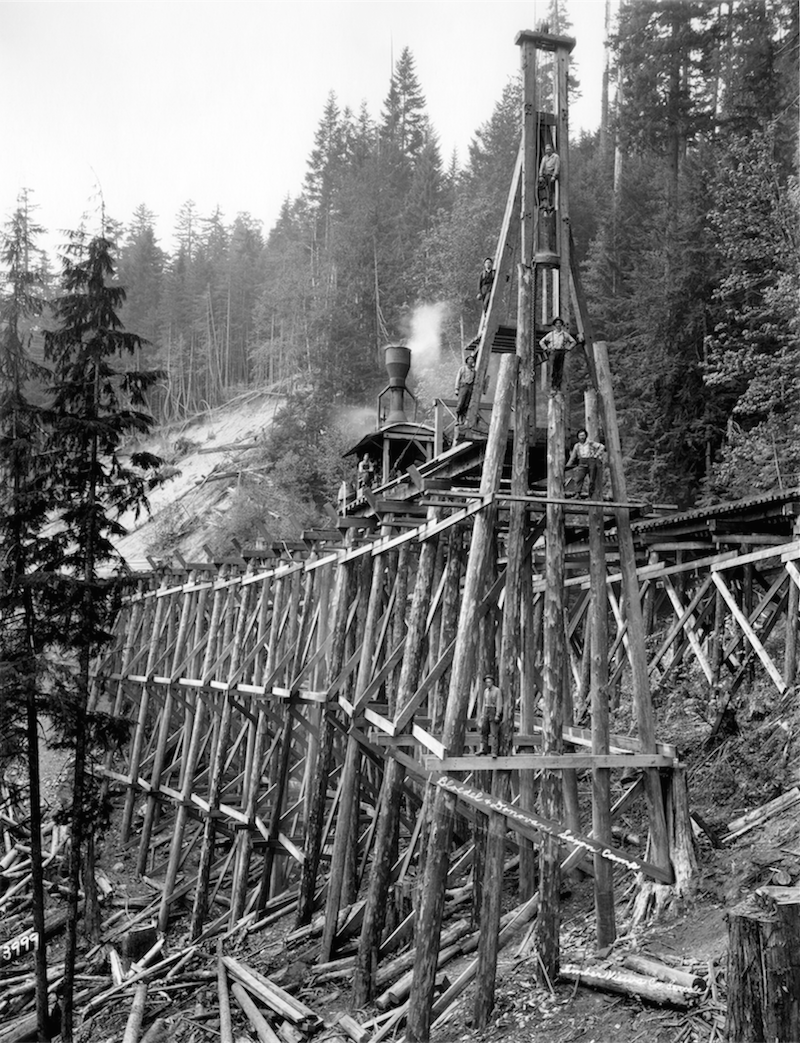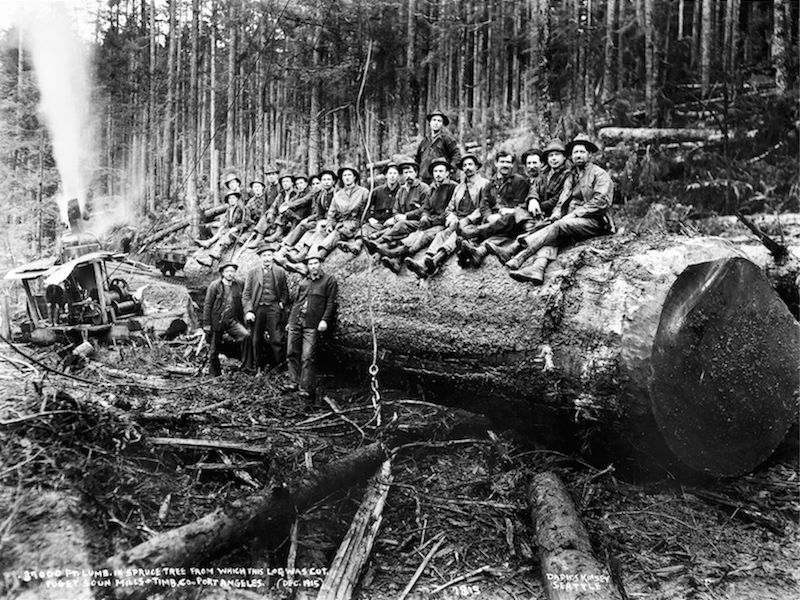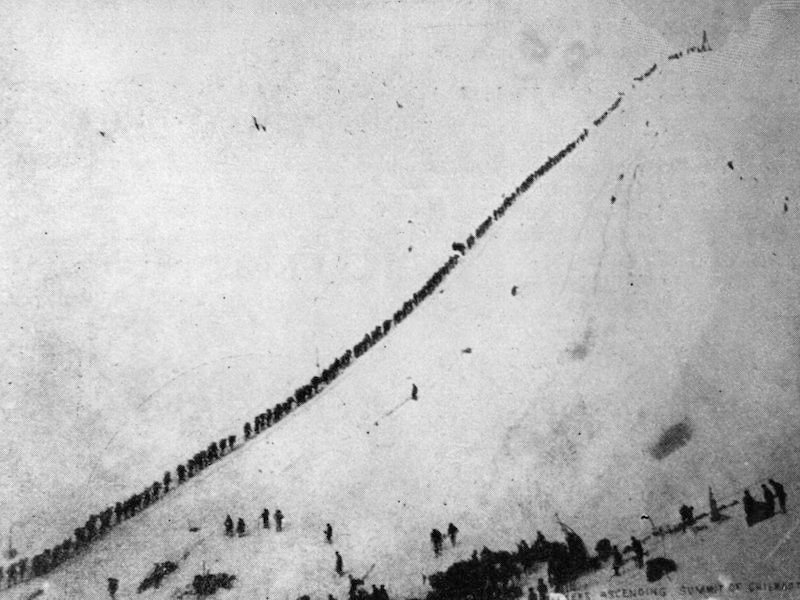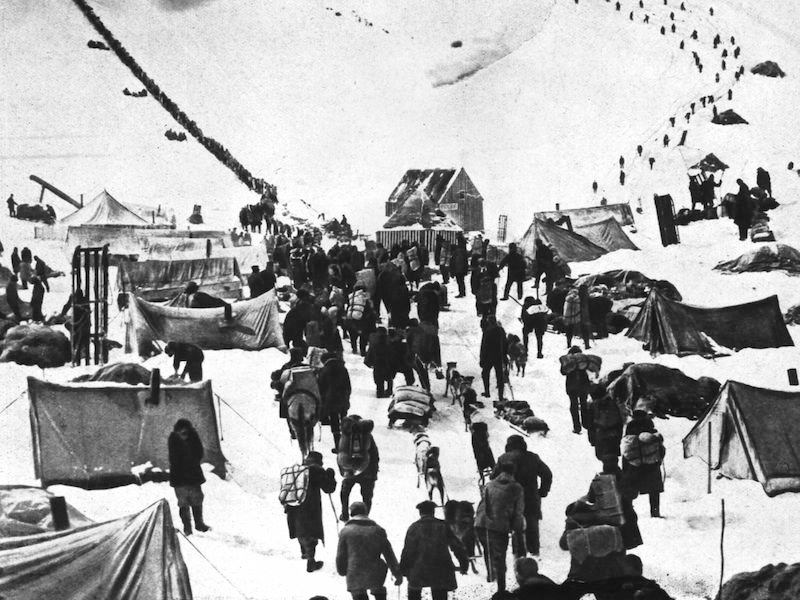 Filson's flagship store is in Sodo (south of downtown), Seattle, and provides an experience that is quite unlike any other outdoors brand in the world. Below the retail space, Filson's craftsmen work on their signature bags, jackets and basics, and consumers are invited in to witness the brand's creations there and then. This, as a result, creates a layer of strict understanding that their craftsman have to create products to the highest specification due to the demands of the consumer and their escapades, as they are only a few feet away. There is no room for error, and a bag, for instance, can be finished and in the hands of the customer in a matter of days.
"It's a pretty big responsibility," Carleton explains as we sit in the basement of his store in Soho, London. "Stewardship is the word that comes to mind, and like any older established brand, you're always considering how to protect the history whilst establishing new history whilst not straying too far from the origin." However, Carleton doesn't see himself as a creative director: "I'm little bit of an anthropologist. Formally I'm the creative director but I see myself in three parts; anthropologist, merchant and prospector."
"I love the fact that it was driven purely by function, so there's honesty and therefore a beauty in that."
Business in recent years has been incredibly strong for the brand, and this is partly due to consumers now wanting a closer relationship with their clothing, whereby they will be looked after by their clothes that will stand the test of time and develop sentimental value that supersedes price tag. Carleton believes that despite the apparent 'trend' for workwear (The Rake emphatically dismisses trends, much the same as Filson pay no regard to): "I don't think the interest in Filson will wane even though there's a trend for workwear at present. I think what is really incredible, or fail-proof in a way about Filson is that it checks many boxes. It's purposeful, it's functional and it has an incredible true history. It's not a fabricated history, it's an old history but yet it's a modern brand in the sense that it still has utility and I think we are very much focused on reality and people who actually use our products - whether they are ranchers, photographers or bush pilots."
To link this back to beauty, I recently spoke with British polar explorer Ben Saunders, at a conference in collaboration with Filson at the Royal Geographical Society. Saunders' list of accolades are simply astonishing, and for a man whose life often depends on the clothes on his back, Filson is a brand which he regards very highly. "I think more America the Brave,"  Saunders replies when I asked him how Filson epitomise 'America the Beautiful'. "The fact is that Filson was founded during the peak of the Klondike Gold Rush, so it was a genuine outfitter making gear, clothing, blankets for people whose lives were dependant on it. So, for me, there's real honesty and integrity in that. I love the fact that it was driven purely by function, so there's honesty and therefore a beauty in that."