Colnago x Fox Brothers for The Rake
The Rake has collaborated with Colnago, Fox Brothers, Stefano Bemer and Vestrucci for a set of limited-edition pieces that highlight each label's extraordinary craftsmanship.
In 1945, propelled by a fervent passion for cycling mechanics and a love for the sport, a 13-year-old Ernesto Colnago faked his age in order to score work as a welder at the Gloria bicycle factory in Milan. Despite such a young age, it wasn't long before a bold entrepreneurial spirit took hold and he left Gloria to set up his own company in his hometown of Cambiago, to the north-east of Milan. His father
cut down
the family mulberry tree to provide wood for a workbench and soon enough, Ernesto was putting his skills to use, building bikes for some of the era's biggest names in racing, including
Fiorenzo Magni, Gianni Motta and
Eddy Merckx.
Since those early days, Ernesto has maintained a fierce dedication to quality of construction and innovation. His eponymous bicycle label is still revered amongst cycling enthusiasts - both amateurs and professionals - for its meticulously constructed and highly coveted racing bikes,  from the sleek Master model, with its
steel tubes, chrome lugs and Precisa fork, to the legendary C40, regarded as the
ultimate exemplar of a modern carbon racing frame and the first carbon bike to win in the notoriously difficult Paris-Roubaix race.
Yet nothing quite compares to the mastery of Colnago's latest triumph: the C64. The result of more than two years of research, it features a c
arbon fibre frame with joints produced 100% in Italy, and top-end components focusing on reduced weight, improved comfort and enhanced stiffness. The bike represents the heritage and history of a company that has been defined by success and innovation for over 60 years, yet at the same time
anticipates an exciting future for cycling, demonstrating the advanced technological potential of bicycle design and manufacturing.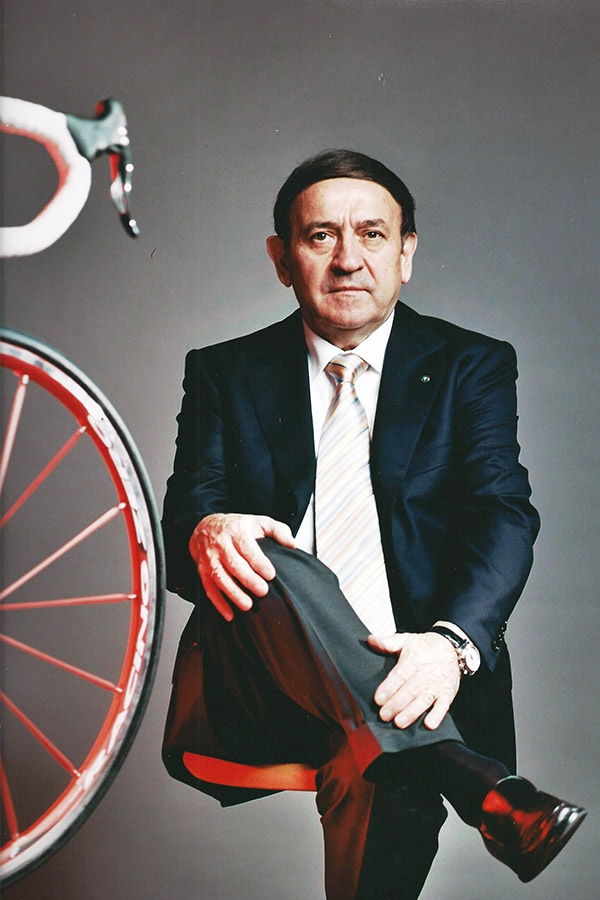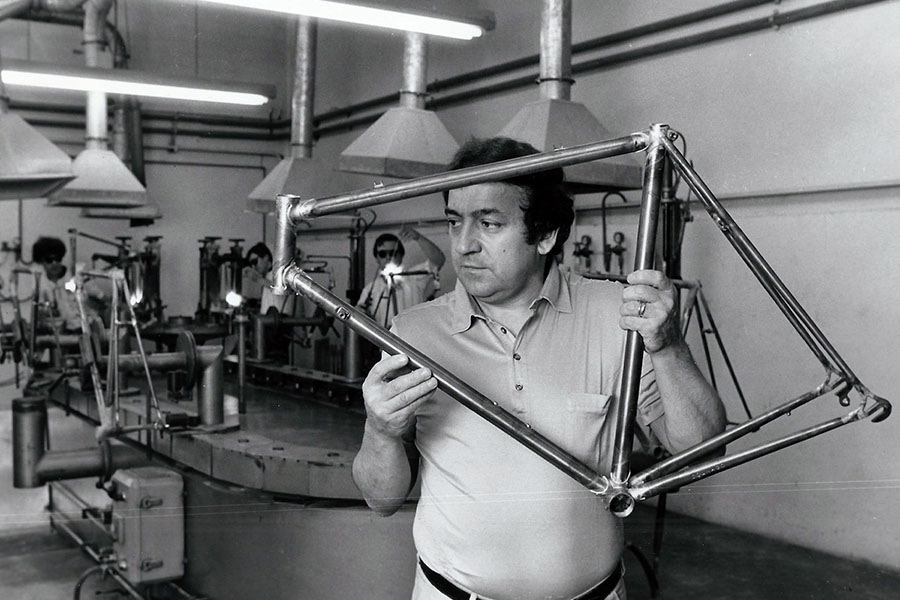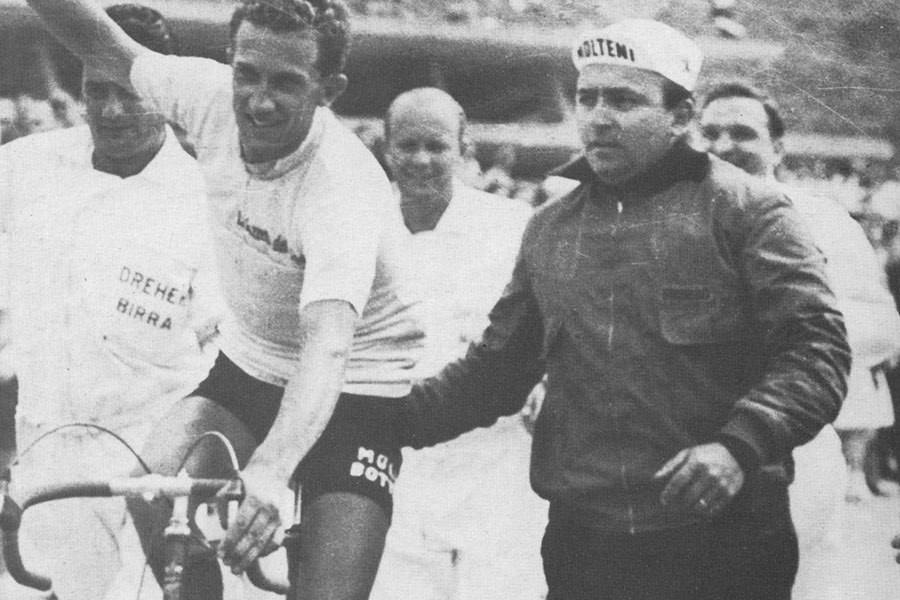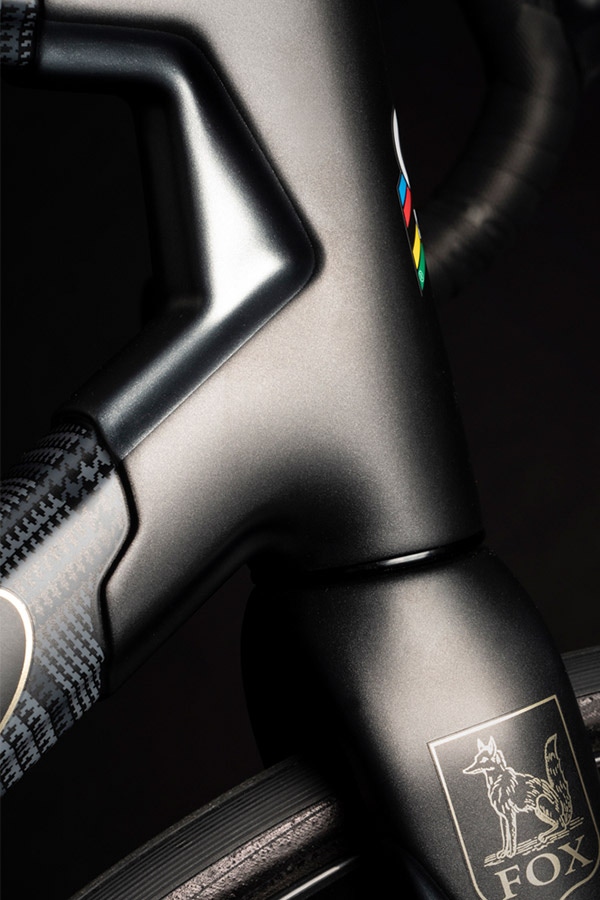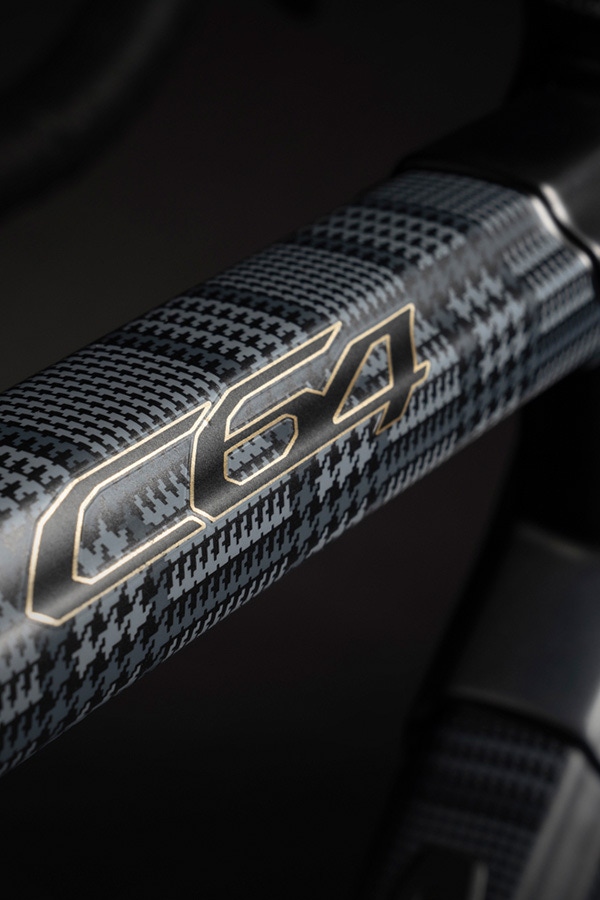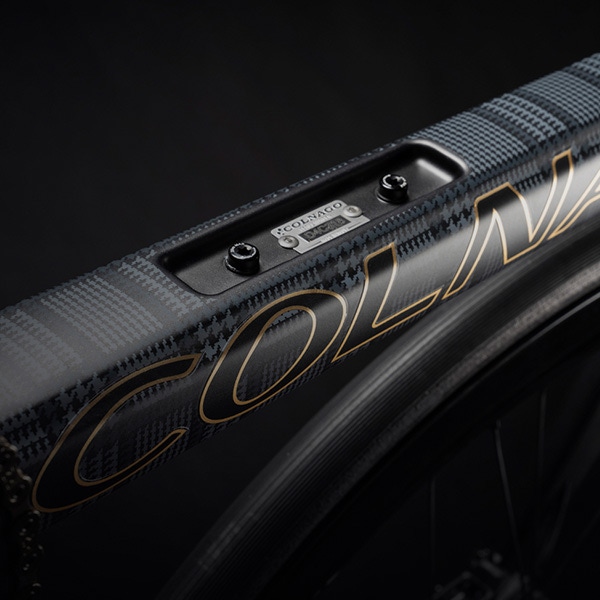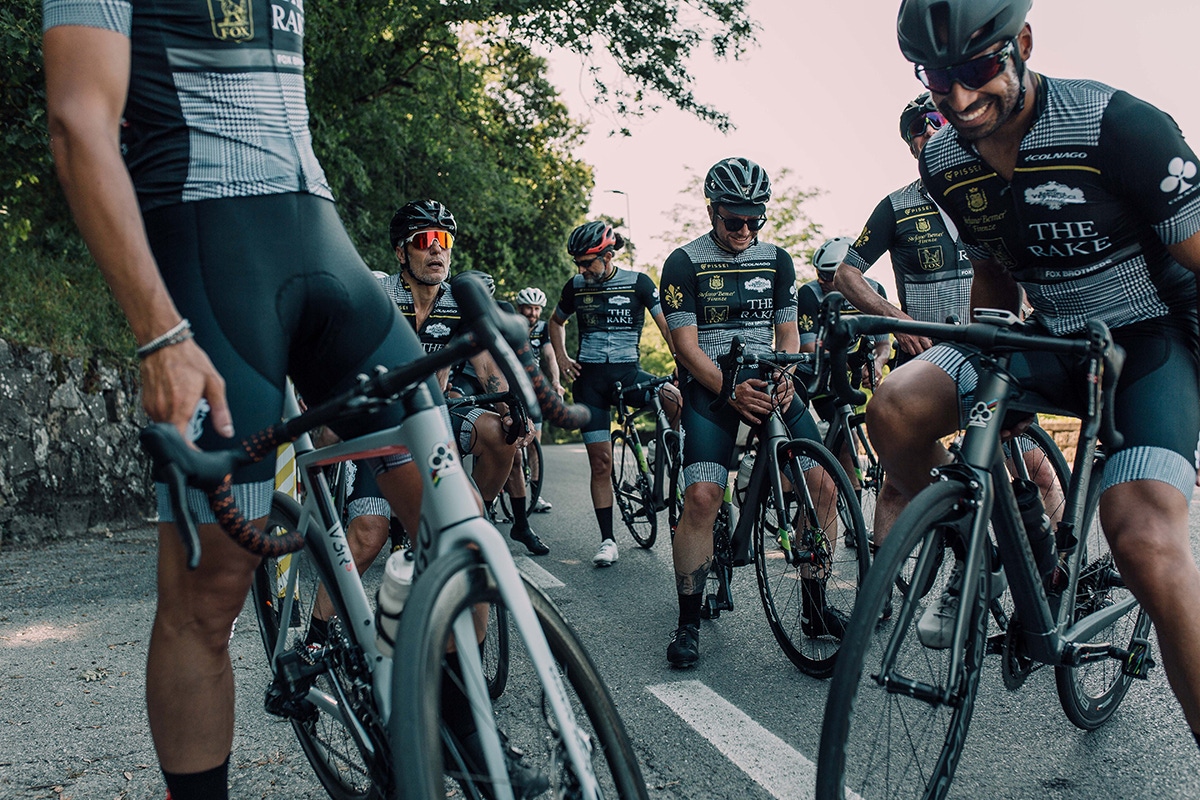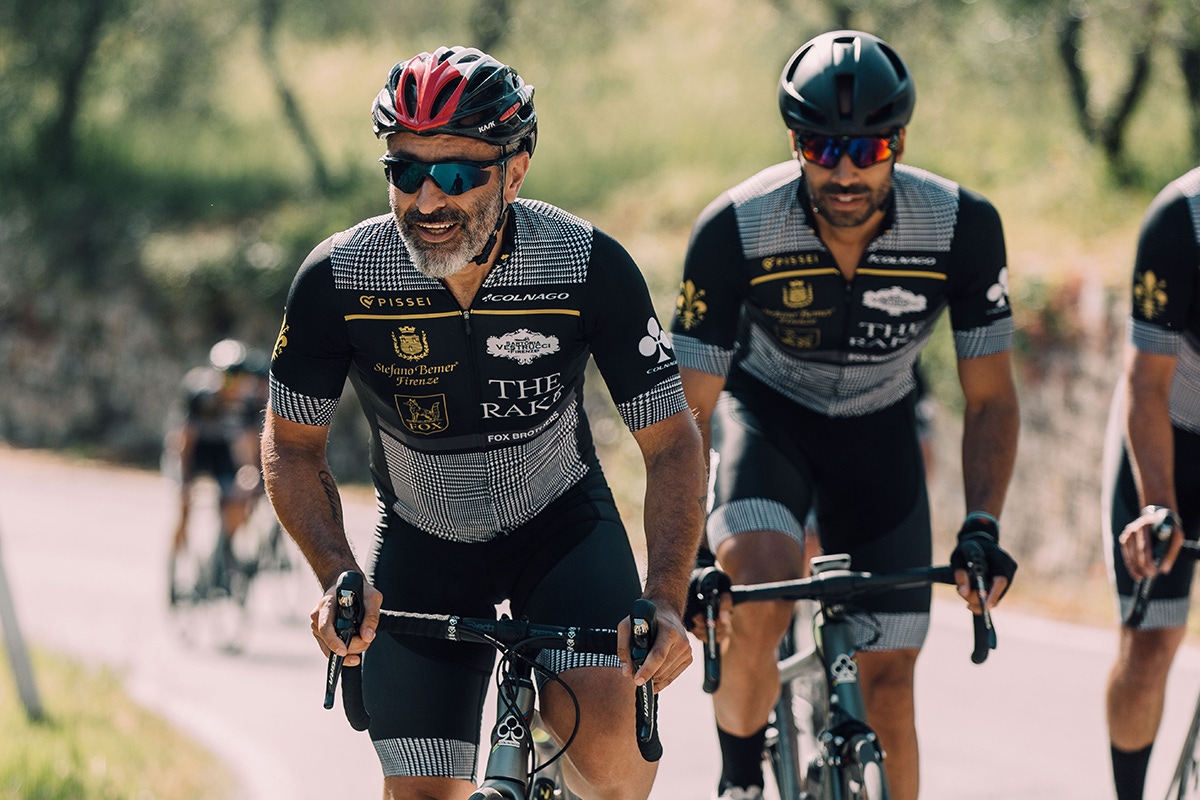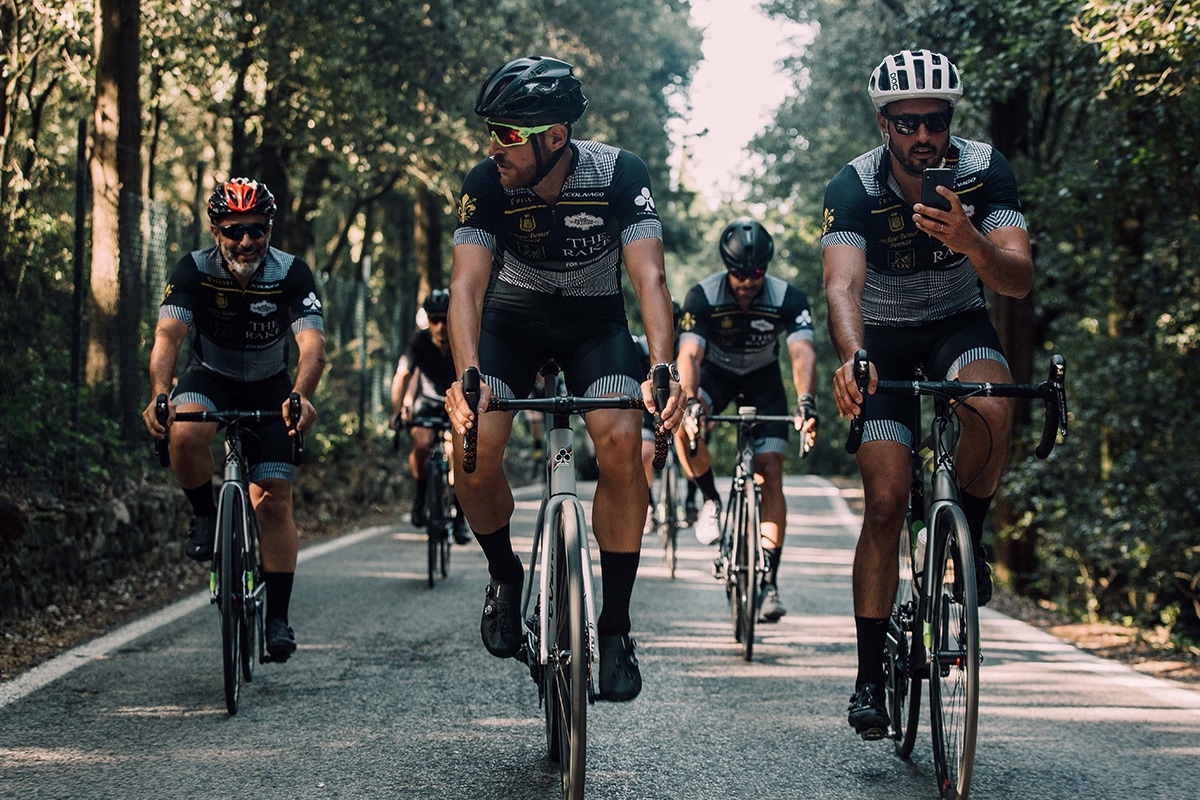 Epitomising Colnago's famous commitment to craftsmanship, it only made sense for a special-edition C64 to be created in collaboration with another label of similarly iconic status -
Fox Brothers & Co
., a British institution responsible for crafting some of the finest worsteds and woollen flannels in the United Kingdom for nearly 250 years. Informed by its rich heritage and age-old expertise in cloth manufacturing, the Somerset-based textile manufacturer maintains an unparalleled quality of product, ensuring wearers of its cloth decades - even generations - of wear. Exclusive to
The Rake
, the Colnago X Fox Brothers C64 is an ode to the combined legacies of both labels and features a classic charcoal houndstooth check across its sleek frame. Given that Fox Brother's Managing Director Douglas Cordeaux is something of a cycling buff, it was destined to represent a perfect partnership. The result is a veritable piece of artistry that fuses incredible technical virtuosity with sophisticated sartorialism, making for a ride like none other. And it's not just Colnago that Fox Brothers has lent its fabric-producing prowess to: two other highly distinguished Italian labels (both hailing from Florence) - shoemakers
Stefano Bemer
and tailoring house Vestrucci - have been subject to the British mill's artisanal workmanship and feature its distinctive flannel on products created exclusively for The Rake. Two pairs of Stefano Bemer sneakers have been crafted - both whole-cut from Fox Brothers wool tweed with a checkered weave, one with brown calf leather back tabs, tongues and toe-caps and the other with off-white laces, a brown-leather back tab and stitched white soles. These aren't your average sneakers: stylish, sophisticated and oh-so-versatile, they are destined to only get better with age and can be worn with anything from sharp tailoring to a more casual ensemble of jeans and a t-shirt. As for the Vestrucci suit, it goes without saying that its construction is impeccable - for Vestrucci is renowned for its meticulous attention to detail and dedication to quality. Rendered in a timelessly classic grey Prince of Wales tweed by Fox Brothers, the three-piece suit features a silk-lined single-breasted jacket, single pleat trousers and a single-breasted waist coat. A blend of authentic Florentine flavour - that soft, elegant silhouette - and traditional British design, it's the sort of attire that makes its wearer stand up straight and emanate confidence.