Fralbo: Neapolitan shirtmakers of the highest order
Passionate family tailoring dynasty, Fralbo is now spearheaded by two brothers, who are inherently driven by the art of shirtmaking which was all started by their grandmother Mrs Anna Barone.
In ancient times, sailors once lashed themselves to their masts to avoid being lured to death by seductive mermaids known as sirens. Neapolitans like to claim their home owes its origins to these mysterious aquatic creatures.
Fralbo
- a third generational shirtmaker seems to slide beneath the surface of noticeability, just like the sirens did. But for those lucky enough to be vigilant, they are instead cajoled back to their traditional methods of meticulously handcrafting shirts which harkens back to the marvellous Mrs Anna Barone, the grandmother of current owners Francesco and Alessandro Boccia. She loved to say, "The shirt is like a second skin." Unknown to most people, it is why Fralbo produces shirts for a long list of reputable houses that you will certainly be familiar with.
The Rake.com
has the pleasure of offering Fralbo's exquisite craftsmanship. The latest collection comes with a new opportunity to buy two flannel jackets, of which more later. But firstly, onto their m
é
lange of Egyptian cotton shirts, which all seem to percolate this subtle fluidity, which is so rarely witnessed in business-oriented shirts, although their versatility proclaims they're suitable for any occasion if paired appropriately. Handmade in Naples, their pale blue Egyptian cotton shirt bears all the profound hallmarks of fine shirting, including a spread collar, rounded single-button-cuffs and chevron-stitched mother-of-pearl buttons. The addition of tonal gussets keeps the seams durable.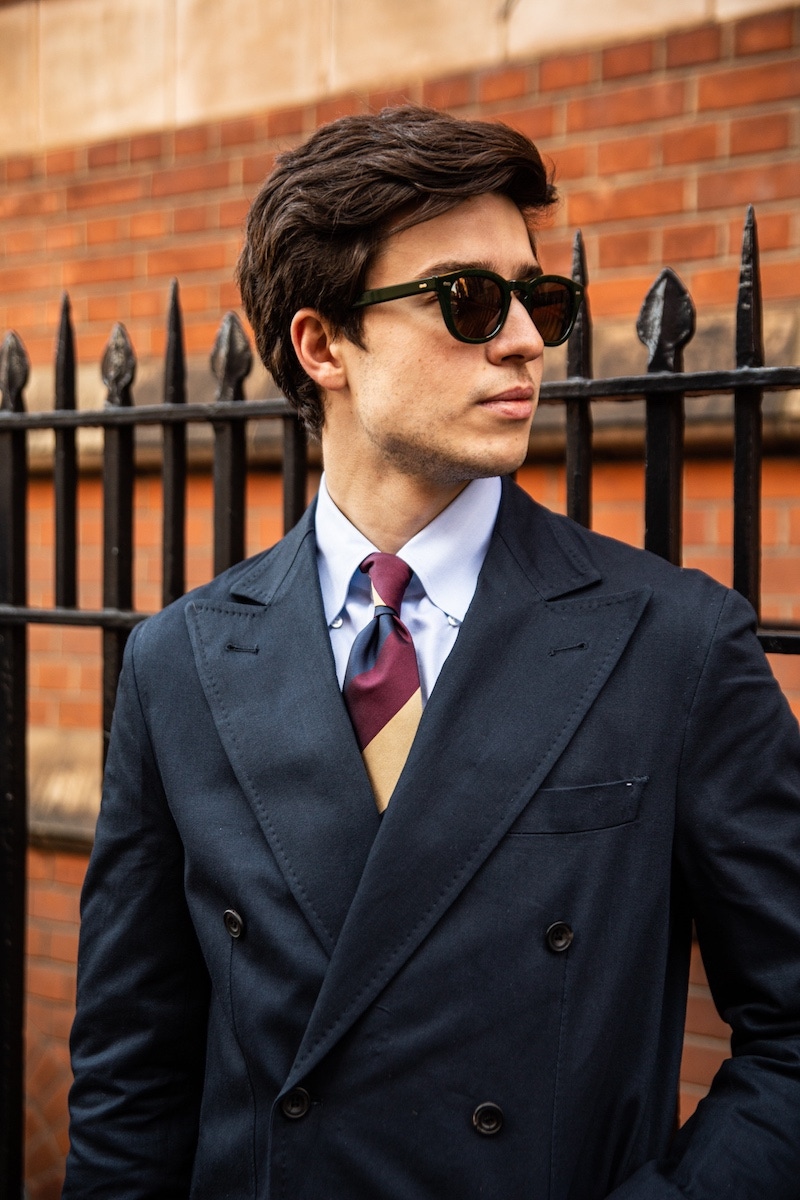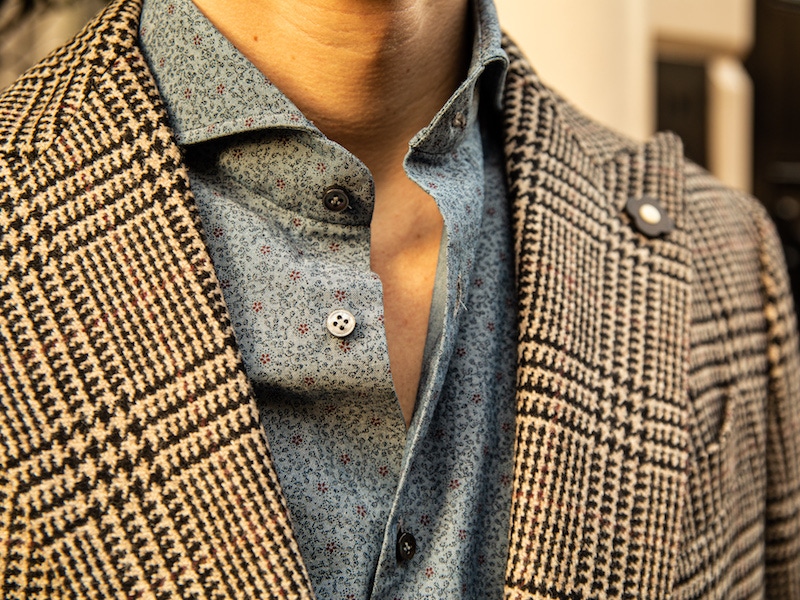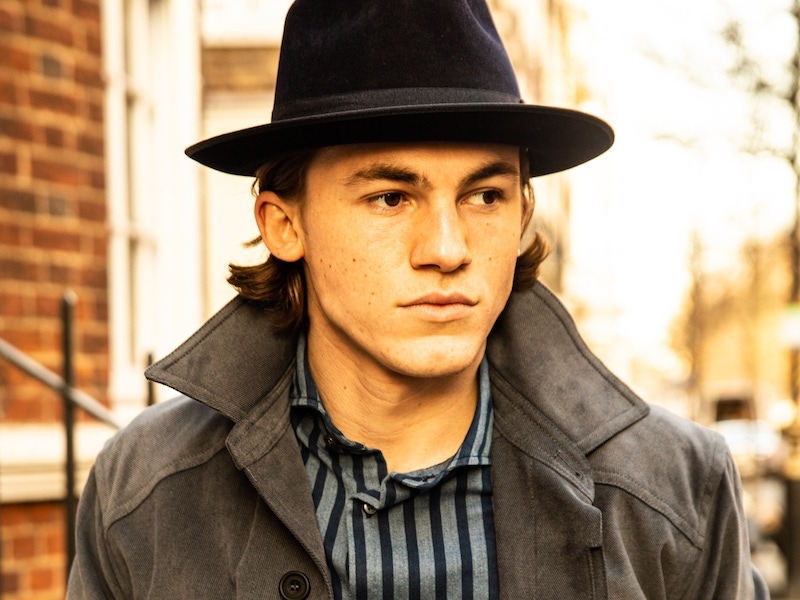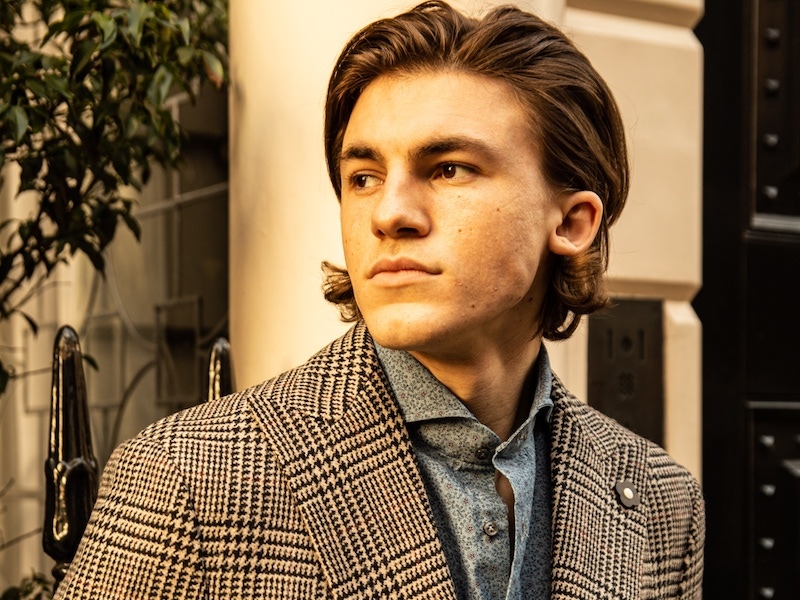 A shirt with contrast cuffs and collar (usually white) can create a flattering image for the business  gentleman. There is the perception that the contrast is the striking part of the outfit and that only a plain tie will suffice, but in fact, we would recommend a bolder tie to take away from the impact of the contrast collar. An illustration of how this juxtaposition works so stylishly can be traced back to Michael Douglas's character Gordon Gecko in
Wall Street
. It was a ruthlessly slick appearance, perfected by the burgundy patterned tie which is a very similar counterpart to
Sera Fine Silk's
burgundy spotted grenadine silk tie, handmade in silk mecca Como. The aforementioned tie worn with Fralbo's deep blue and white striped Egyptian cotton shirt, will certainly emulate Michael Douglas's accomplished office look. Alessandro and Francesco are equally adept at designing shirts for the weekend. Rooted in their souls from a very early age is the philosophical adroitness in the art of shirtmaking. Two shirts to be worn when meandering down the chaotic, dilapidated and graphite-stricken streets of Naples on a crisp spring morning towards Piazza del Plebiscito – is the washed chambray denim floral cotton shirt and the blue-striped denim cotton flannel shirt. Both comprise of Fralbo's signature soft extreme cut-away collars and are luxurious takes on denim – a very comfortable option to wear when taking coffee in Gran Caffé Gambrinus, whilst perusing the Il Mattino newspaper. The shirts would look very much at home when tucked into a pair of manny trousers, offered by fellow Neapolitan tailoring titans
Rubinacci
. In particular their brown and dark grey herringbone wool Manny trousers, would keep one's limbs warm – as the weather in Naples in February can still be a little lively.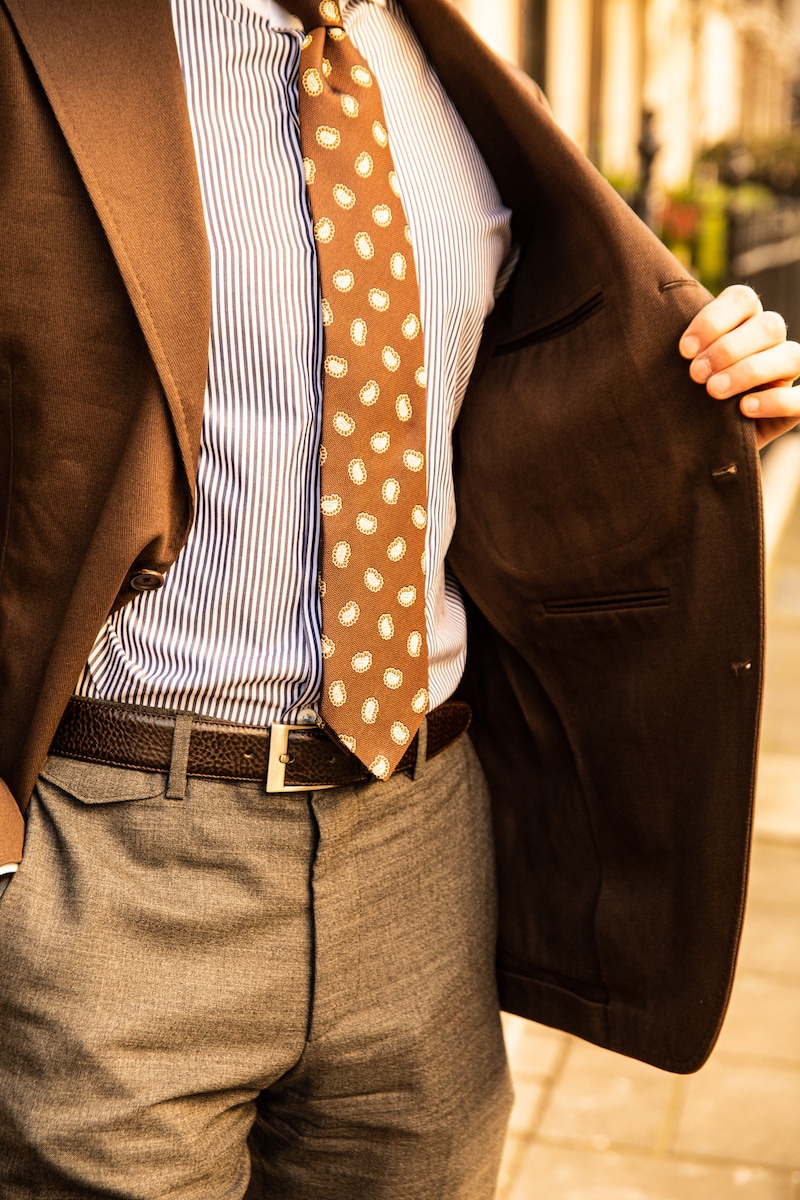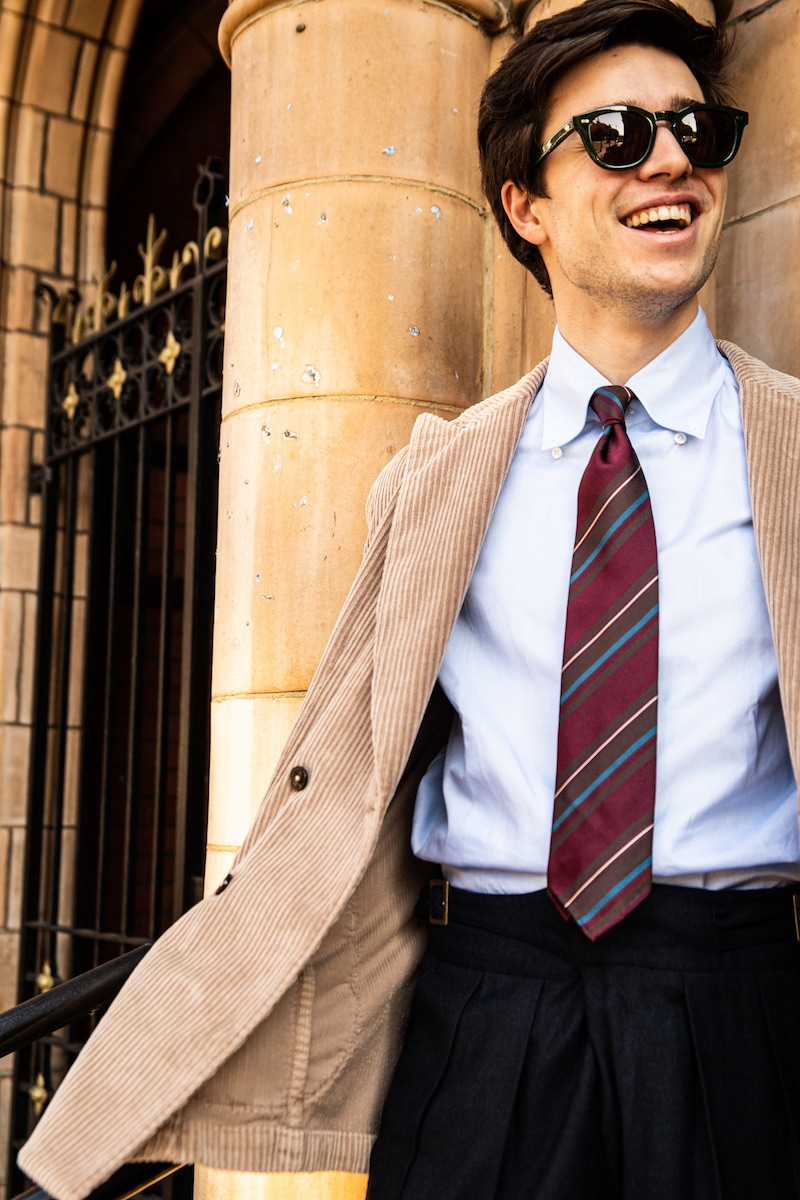 It is now just as common to see tailored safari jackets in the urban metropolis as it is in the Serengeti National Park. The inclusion of a green cashmere flannel safari jacket in Fralbo's latest collection, speaks volume to how paramount safari jackets have become to one's wardrobe. Handmade, this lightweight cashmere belted flannel has four combat-style flap pockets, notched lapels, a sash with belt-loops and single-buttoned adjustable cuffs. It's unlined which makes it more breathable and when layered over a shirt or sweater, will provide extreme comfort whatever activity you might be partaking in. Fralbo's long history and expertise in the art of shirtmaking, will ensure one can depend on shirts bought from the brand for a long period of time, where you will also be buying into artisanal techniques of the highest order.