The Interview: Francesca Serafin of Serà Fine Silk
The Rake met with Sera Fine Silk founder Francesca Serafin to discuss her passion for fabrics and her start in the classical menswear industry.
More often than not, it's the details that people remember. The pop of colour, the flourish of pattern, the tactility of an unusual fabric. That's not to say that all you have to do to make an impression is dress with the eccentricity normally reserved for mad old English aristos. You can after all be remembered for all the wrong reasons too. In order to ensure you remain in the memory of people long after you've left their company, the chic yet subtle embellishment of a striking pocket square, tie or even braces should be your modus operandi. If these accessories are sartorial gold, then Francesca Serafin, founder of Serà Fine Silk is the alchemist. The Rake caught up with her recently to discuss her unusual path to pocket squares and why she is so passionate about silk.
How did you come up with the idea to start Serà Fine Silk?
I actually started in my career working in corporate law. After graduating from Bocconi Law School, I travelled all over the world practicing law, spending time in the United States, China, and of course Milan. Over these years, I became increasingly passionate about fashion and decided to pursue my master's degree in Fashion Law. After acquiring this degree I decided to leave the legal field and become an e-commerce buyer to further integrate myself into the fashion industry. Throughout my life up until that point, I had always been passionate about fabrics but especially silk. Outside of my work, I would make a hobby of purchasing fabrics and come up with ideas for my own clothing. I have a very classic style and I always admired well-dressed gentlemen.
The idea of creating silk pocket squares for men occurred to me one day while exploring a flea market that was selling vintage silk. After the market, I created a few pocket squares for my boyfriend at the time and the response was incredible. Following this, I was inspired to put on an event for friends and family, and I sold a surprising amount of items. Then, I went to Pitti and decided to gift some famously well-dressed gentleman whose style complemented the pocket squares I created. After this, my pocket squares began appearing everywhere—GQ, Vogue, Harper's Bazaar, and Grazia! People began asking for these elegant accessories and before I knew it, the business took off. I felt confident after this to start my own silk accessories company as a side-hustle alongside my full-time job. I named the company Serà Fine Silk, as a play on words of my surname, Serafin, and fine silk, the main fabric used for the collections.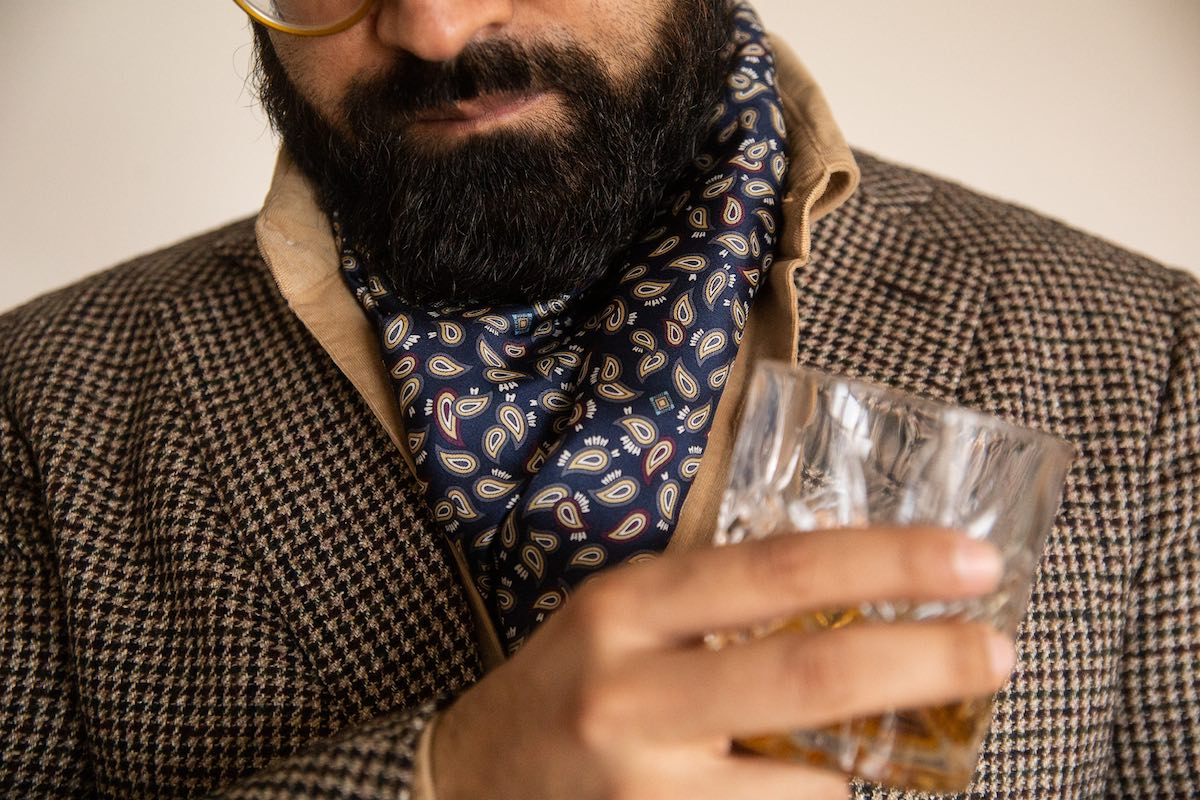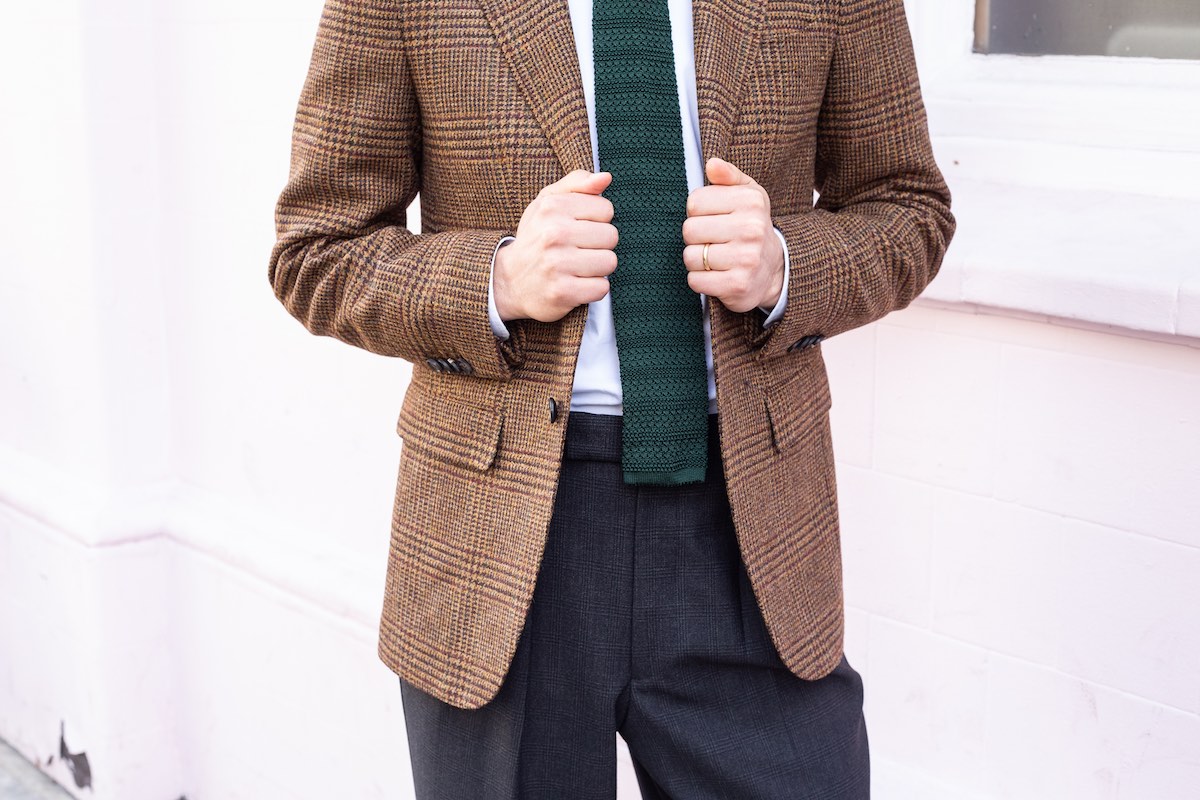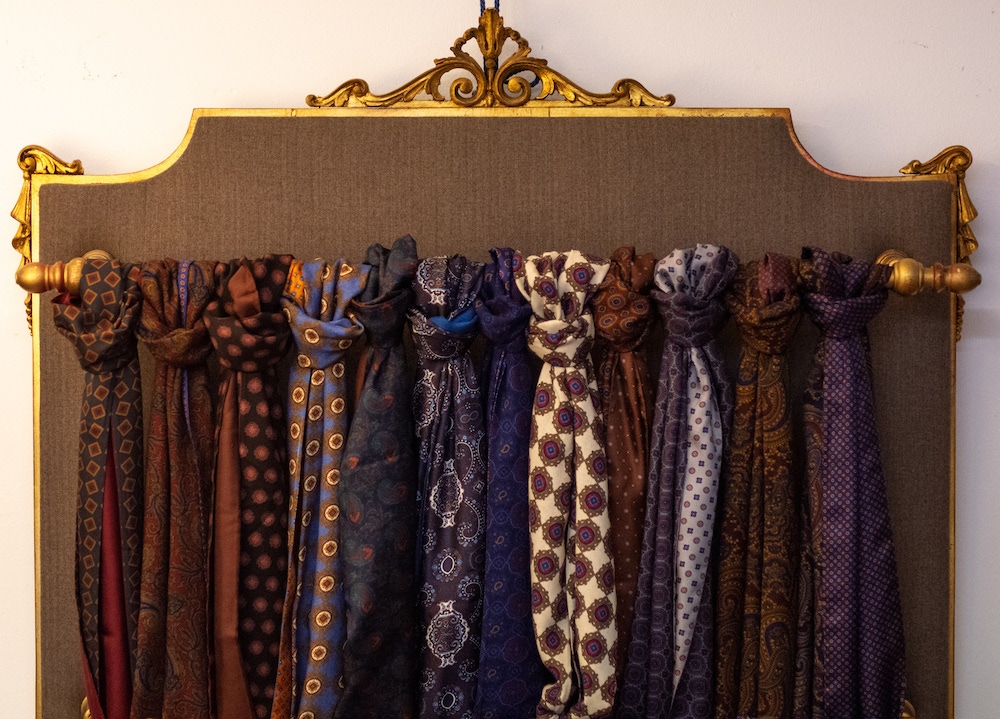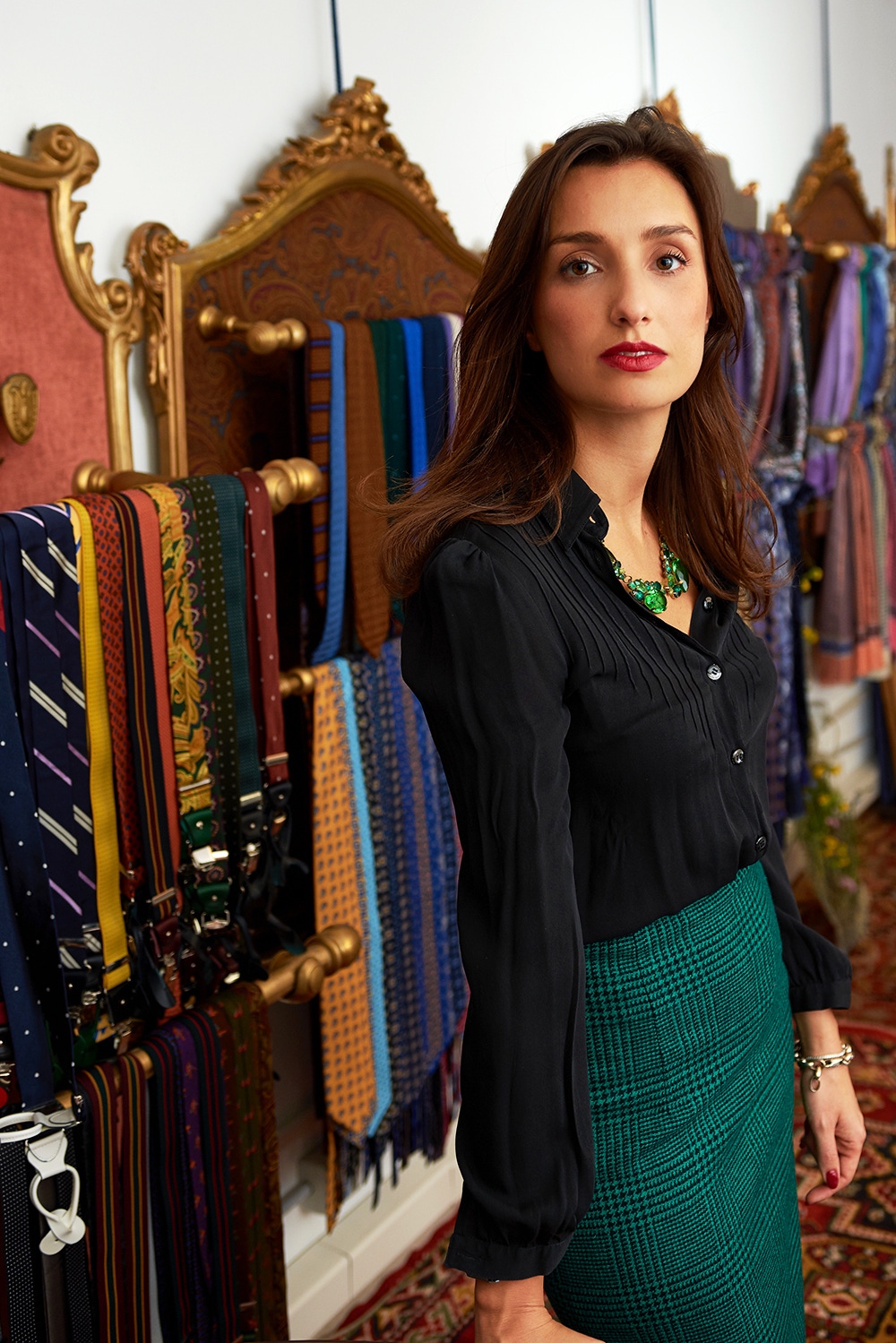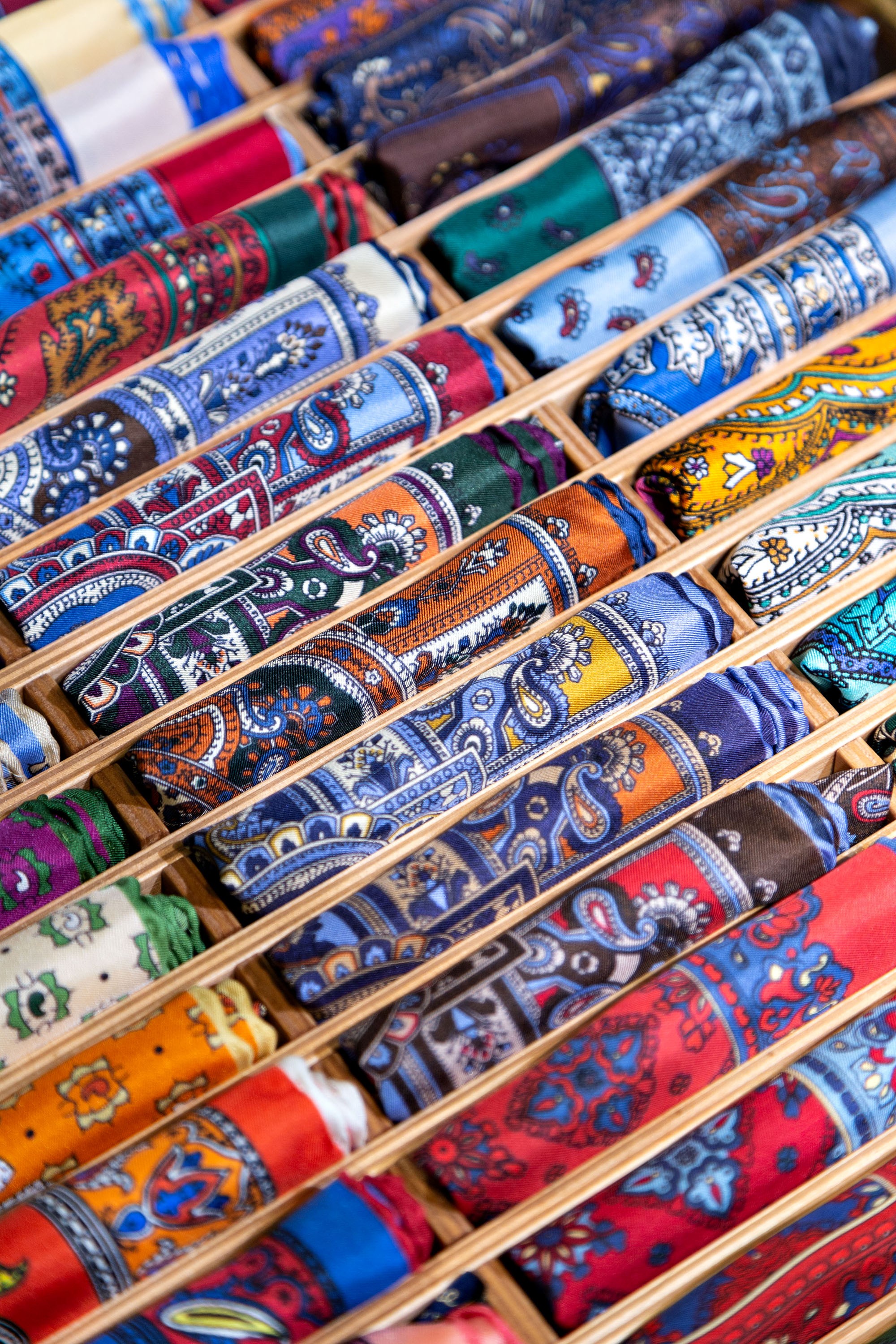 In 2015 I decided to leave my job in e-commerce and fully commit myself to the company I was creating. I started designing my own patterns for pocket squares instead of using vintage silk, thus allowing me to bring more personality and uniqueness to the products I was creating. Overtime I have expanded the company by additionally selling ties, scarves, bowties, and cummerbunds, all made out of Italian fine silk.
After being in this business for over three years now, I am grateful everyday that I decided to take a risk into the unknown and embark on this adventure of being a woman creating fine silk products for men. I feel very lucky for all the people who have supported me through this journey.
What is it that makes you so passionate about silk?
I have been passionate about silk for as long as I can remember. Growing up as a little girl at my parents' home in Verona, Italy, I was fascinated by the vintage fabrics they kept in their large wardrobe.  I would spend a lot of time thinking of ways to create products with the fabrics. My mother was a female entrepreneur herself and she collected fabrics to use as part of the packaging for her fine cosmetics business. I would fantasise what I could create from the pieces and fabrics she collected, and the fantasy hasn't gone away with age!  From the smooth touch to the vivid shine, I find it so luxurious and to be able to use it to make classy products for men was the perfect mix. I have always been inquisitive about what I can do with silk—whether it be a coat, a dress, or a tie. To me, silk is magic. The way the light reflects on it and the sensation you get when you touch it means a lot to me; I wanted to create products that allowed people to feel what I also feel.
A few years ago I was with my family on a boat on our way to Pellestrina (an island near Venice) and there was a beautiful pink sunset reflected on the water. I said to my mum, "Look! It seems like silk!" and she exclaimed, "Of course my dear, you see silk in everything!" And now, we have a pocket square called "Pellestrina" inspired by that day.
Where does you creativity come from?
My grandfather was a painter, my mother is an interior designer, and my father is an architect. Each of them taught me to see beauty, and to recognize it in the small details. My passion and creativity are continuations of their own desire for unique and beautiful things. My family taught me to incorporate this passion into my work. For instance, my father, a lifelong guitar player, began to collect guitars in my youth and then moved to designing and selling his own guitars worldwide. My mother has lived by this principle in her own life as well, as her detailed touch can be noted throughout all of her work, even in the table settings she creates.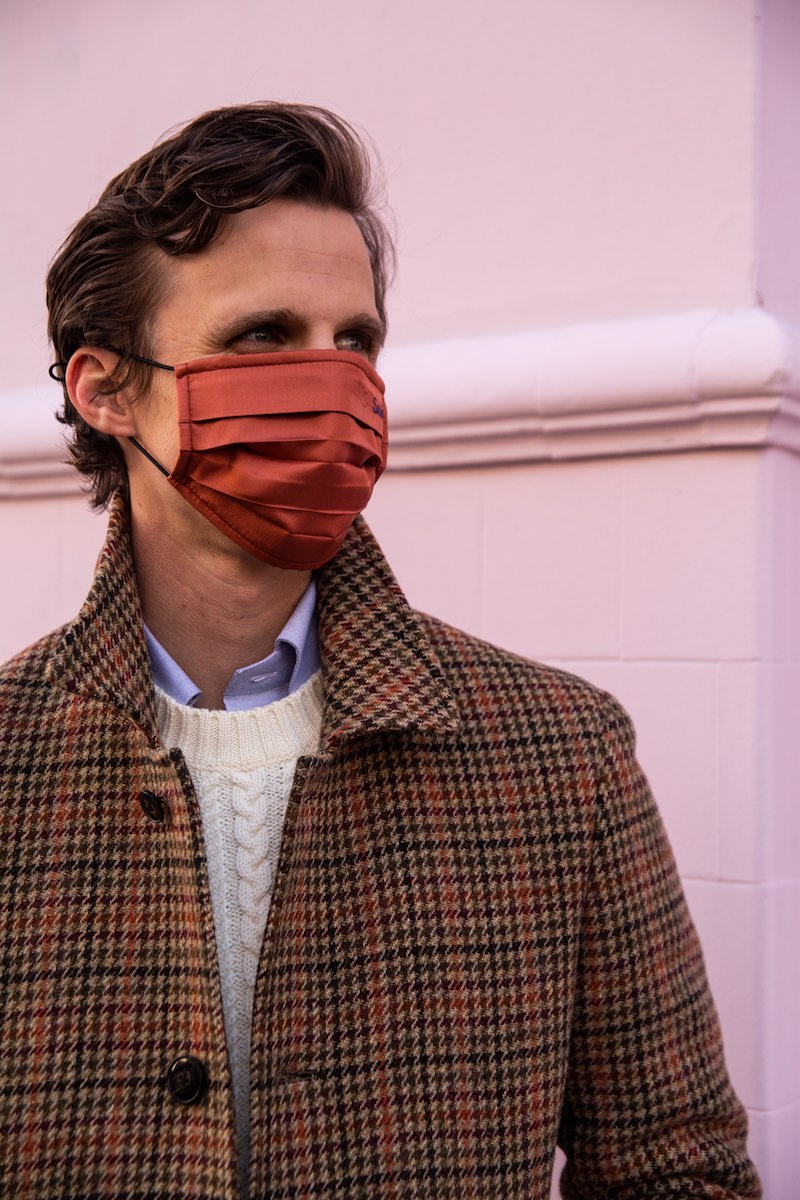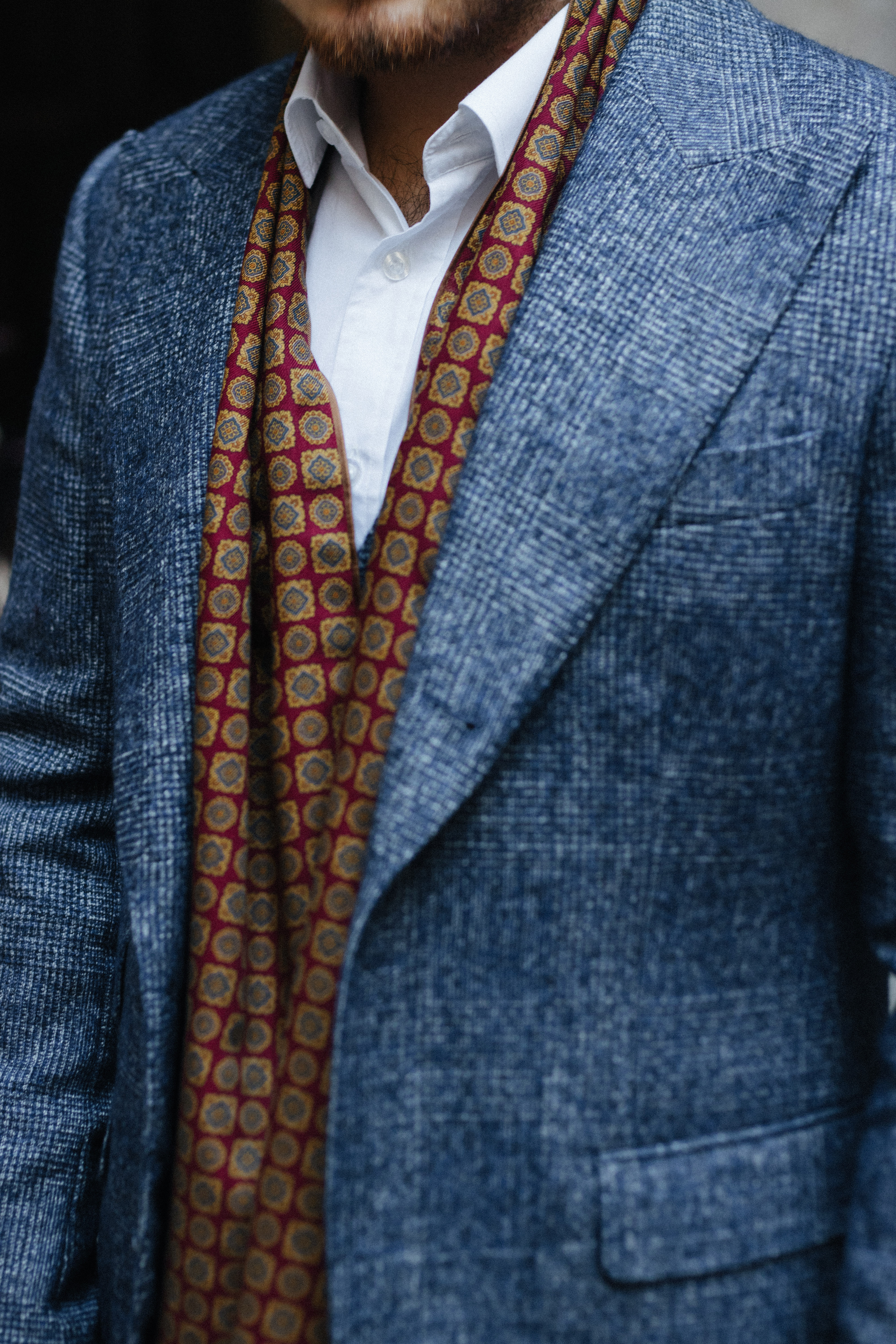 I draw my creativity not only from my roots and experience, but also from the things I am most passionate about and from my own aesthetic approach. I am deeply interested in food, wines, traveling, and Italian culture in general —all of which serve as influences in my creative process (the collection names aren't just a marketing thing). With all of the silk accessories I create, I try to tell a story of passion and beauty. Creativity for me also stems from finding new ways to reuse old or standard products. The logo I created for Serà Fine Silk is a perfect example of this. The symbol was inspired by my first display-- an old mirror with a gold frame. At the time, I removed the mirror and in its place put some shirt fabric and pockets, on which I displayed my pocket squares for the first time. Instantly upon making the display, I felt that it represented me and the brand perfectly; thus it became the emblem and logo of the company.  Another example of this situation happened with our signature pocket square display. It came out from an old musical cassette box (bought in a flea market), I added a golden frame to the outside and repurposed it: now it's the iconic display of our pocket squares!
What inspires your pocket square designs?
Every collection has a specific inspiration that is strongly connected with Italy. My products are not only Made in Italy, but also are inspired by Italian beauty. I love mixing, revisiting, and reworking vintage patterns to reflect my own taste. With these vintage prints, I play with colors to try to transmit specific feelings. I'm from Valpolicella, a region in the north of Italy that is famous for wines. Because of my connection to this region, my first pocket square collection was inspired by Italian wines. Not only wines are a source of inspiration but also flowers, islands and Italian beauty in general. The idea is to bring a small piece of Italy in your pocket, made out from the beautiful Como silk, known worldwide for its fine quality.