From the Archive: Charvet's Exclusive Neckties
Famed French shirtmaker and haberdasher Charvet has collaborated with The Rake on a collection of neckties carefully crafted from the house's archival fabric.
The sartorial equivalent of the creation of the Ten Commandants, the laws of God written by His own finger, occurred in 1838, when Jean-Christophe Charvet, commonly known as Christofle, coined the term shirtmaker — or chemisier — and the universe of classic style recognised that its Holy Land was located at Charvet's eponymous atelier on Rue de Richelieu in Paris. Though Charvet moved in 1877 to the address with which it is now most associated, Place Vendôme, it ensured that its vast spiritual heart remained intact. The name Charvet had by that time become renowned throughout the courts of Europe. Christofle's father, Jean-Pierre, had been the curator of Napoleon's wardrobes, and his uncle Étienne was the steward of the Château de Malmaison, the residence of Empress Joséphine, Napoleon I's first wife. Upon awarding
Charvet
a gold medal at the 1889 Paris world's fair, the jury declared its shirts to be "the property and glory of Paris". The luminaries who bespoke their shirts and ties at Charvet was a never-ending list of sartorial demi-gods. They included King Edward VII, for whom Charvet created a 'stand-up, turn-down' collar that was the genetic predecessor to modern men's shirt collars; Alfonso XII of Spain; the poet Charles Baudelaire, who swore of the shirts' metaphysical effects; the dandy of painting, Édouard Manet; the writer Jean Cocteau, who was given to calling Charvet "magic"; and Marcel Proust, who in his seminal novel,
Remembrance of Things Past
, has his protagonist willing away the time waiting for a lunch engagement at Swann's house by "tightening from time to time the knot of his magnificent Charvet tie". With the weight of all this history, it can be daunting and not a little bit intimidating for a sartorial neophyte, as I once was, to dare put a foot over the threshold of Charvet's fabled door. Yet the thing you notice, once you've taken in the joyously riotous eternal springtime of colour and pattern exuberantly exuded by the ties, pocket-squares, scarves and other glorious accoutrements that blossom from every wall and table, and which represent the most edifying examples of creativity in modern elegance, is that you feel immediately welcome. This is directly attributable to the warmth, affability, humility, charm and prevailing kindness of Charvet's proprietors of today, Anne-Marie and Jean-Claude Colban. Their names often evoke unsolicited declarations of affection from their devotees. Whenever I am in the company of the new millennium's foremost dandy, the fabled journalist
Nick Foulkes
, and the subject of Charvet arises, he will libidinously declare, "I love the Colbans. They are the best!"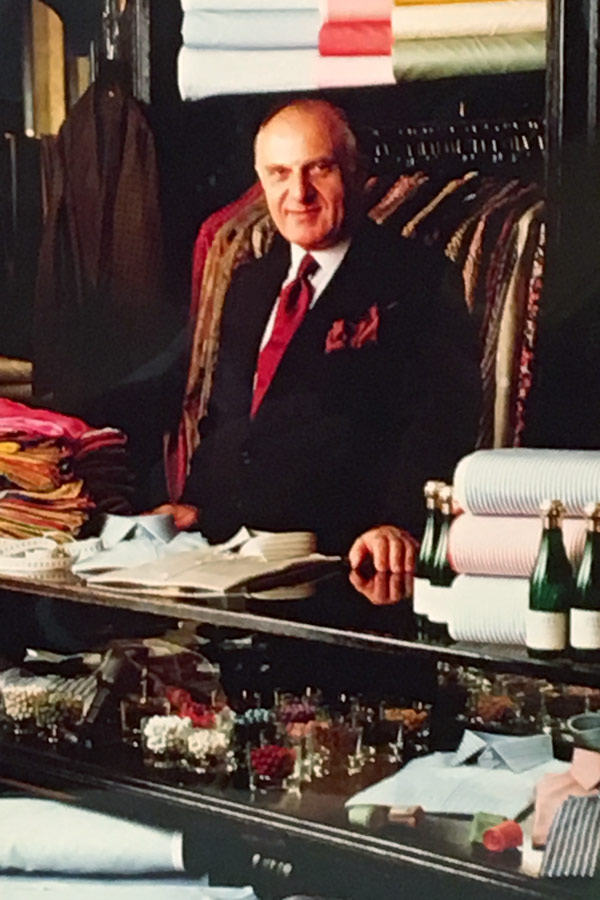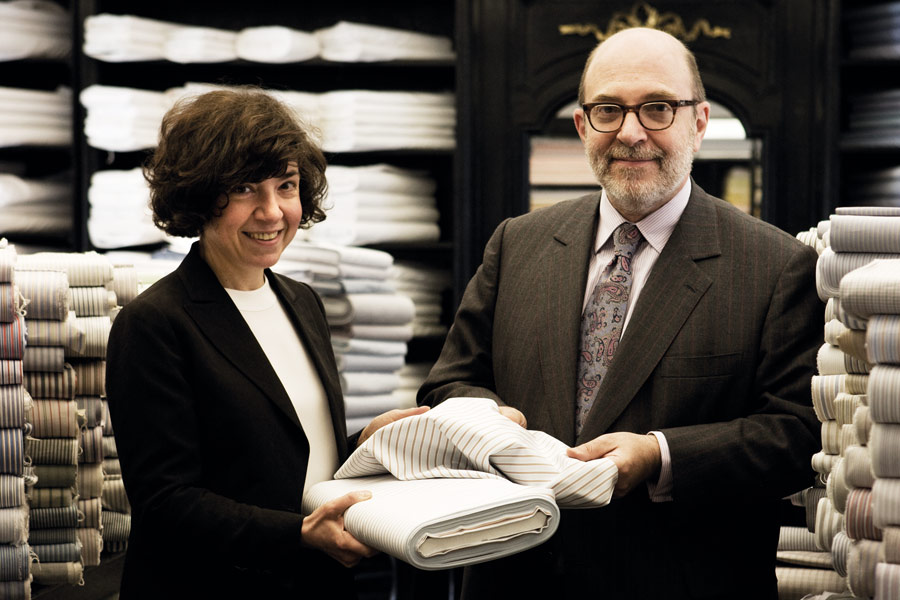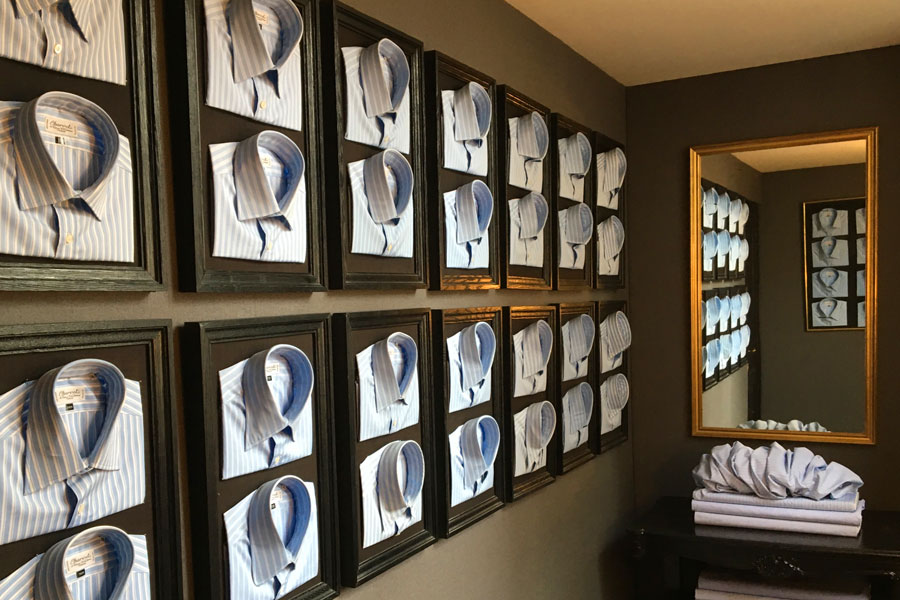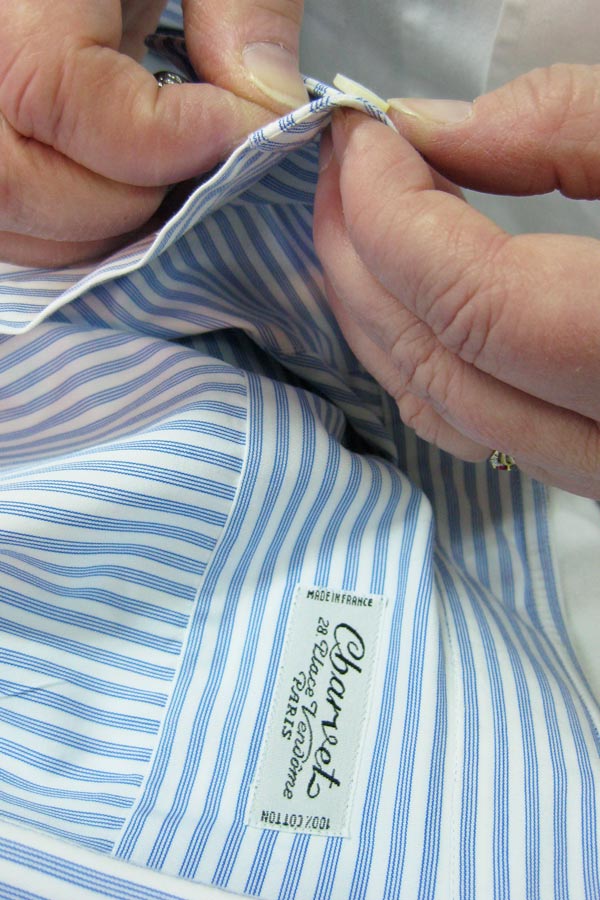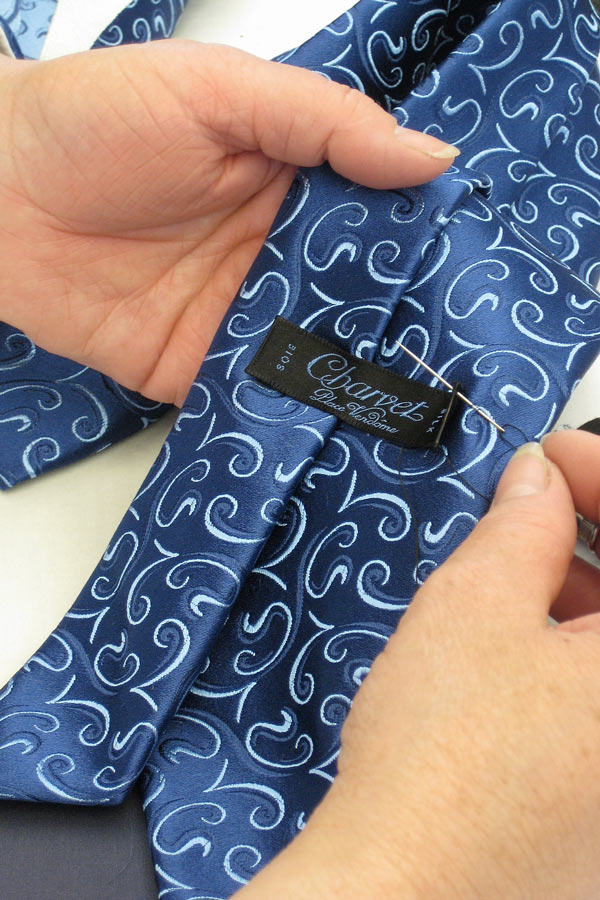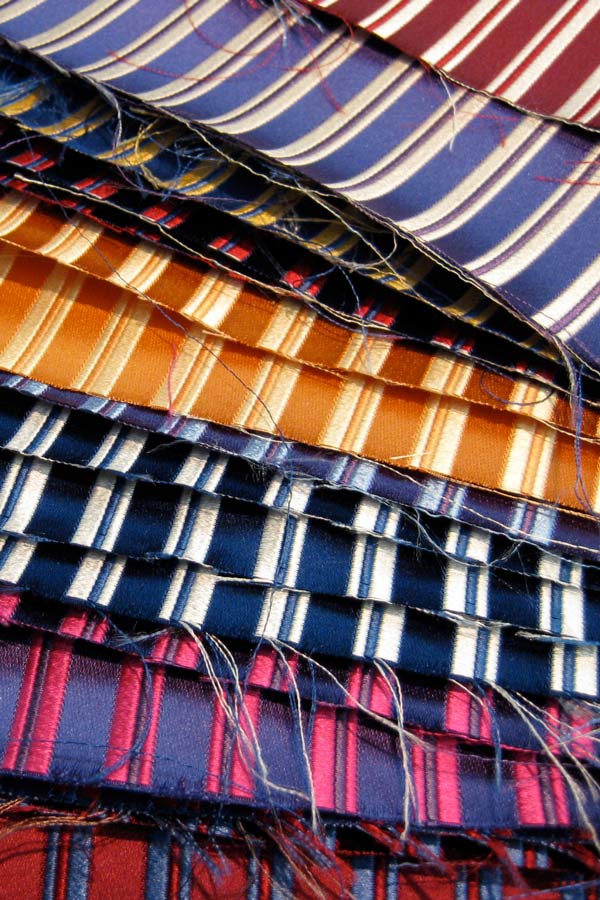 Their family's stewardship of Charvet begins with their father, Denis Colban, in a tale that mirrors the passing of ownership of
Patek Philippe
to the extraordinary Stern family, or
Anderson & Sheppard
to the mighty Rowland clan. In 1965 the Charvet family decided to sell their family business, and for a while it looked like it would pass into American hands. But the French government, unable to bear losing this national jewel to foreign ownership, implored Denis, Charvet's main supplier, to locate a French buyer. Colban responded with lightning speed: he proposed himself as the answer. The government was relieved that General Charles de Gaulle's beloved shirtmaker would remain French. Colban's ownership ushered in a new era of creativity and expansion for Charvet. Previously, customers were only shown cloth or styles of shirts, ties and accessories according to their requests. The result was invariably a very well made but rather conservative garment. Inspired by the requests of Baron de Rothschild and Nelson Rockefeller for bold colours and patterns — and, to his delight, in particular the colour pink — Colban launched a new era of energy and visual dynamism that made the luminous brand relevant to a new generation. Colban's further stroke of genius was that he created the first Charvet ready-to-wear shirts, which were displayed in the gleaming showcases of the world's best shops, such as Bergdorf Goodman. For the first time American men and others around the globe could see, touch and feel a Charvet shirt, and experience the enchantment of these glorious garments first hand. At the same time, Colban re-expressed his commitment to the bespoke shirt business, which soon enjoyed corresponding growth, as ready-to-wear served as both calling card and siren call to the fully customisable option. Colban won over many new clients, male and female, including
John F. Kennedy
, Ronald Reagan, Jacques Chirac, François Mitterrand, and, perhaps most impressively of all, Catherine Deneuve and
Jane Birkin
.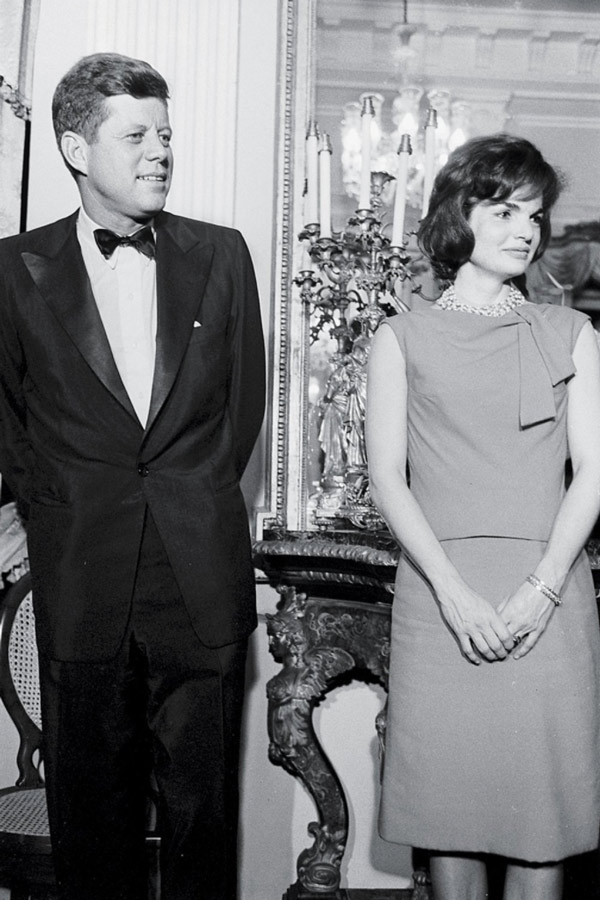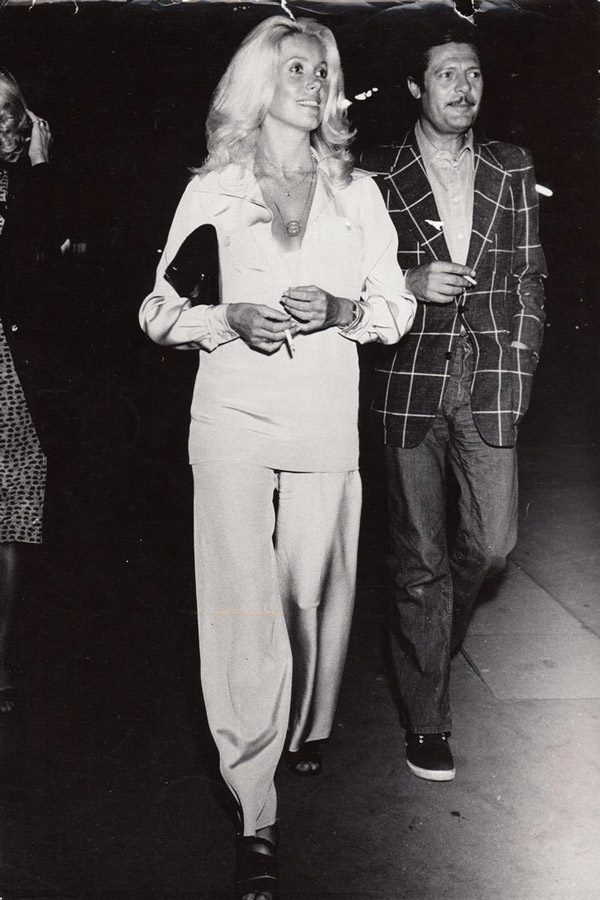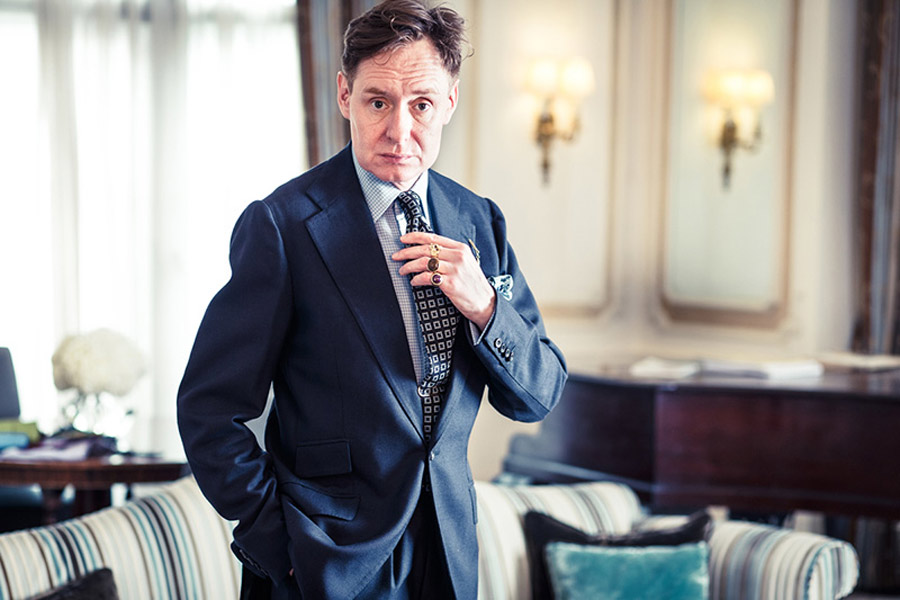 Nick Foulkes wears a Charvet tie. You are within your rights to call Denis Colban the saviour of Charvet, because, of the five legendary Parisian shirtmakers — the others being Bouvin, Poirier, Seymous and Seelio — only Charvet remains and continues to prosper. Among Colban's achievements, including the purchase of the maison's premises at 28 Place Vendôme; the invention of French ready-to-wear shirts; the amassing of 6,000 fabrics, including 400 white fabrics in 104 shades of white; and the preservation of Paris's glory, was the raising of two extraordinary individuals: his children, Anne-Marie and Jean-Claude. In homage to Denis Colban's internationalising of Charvet, the Colban family and
The Rake
are thrilled to bring our internet customers the world of Charvet reflected in a truly priceless collection. These are neckties crafted from Denis Colban's archival fabrics, the creation of each one overseen by him. These fabrics range between 30 to 50 years old. In one style they have been made in eight examples, and in all remaining styles they have been made in only four examples. And as only four of each tie exist, it is highly unlikely you will encounter someone wearing the same tie — though if you do, we urge you to celebrate the moment with copious champagne. Those wishing to secure a more significant chunk of Charvet's history may choose to purchase the entire range, as I have. Because once these are gone, they are gone forever. Says Anne-Marie Colban: "It was quite a special moment for Jean-Claude and me to go through these fabrics, as they brought up very strong and wonderful memories of our father." Jean-Claude adds: "It makes me happy that
The Rake
would want to celebrate the achievements of our family and Charvet with the creation of these very special neckties. We are very fond of
The Rake
and believe this collaboration fits perfectly with the magazine's ethos."