These are the coat styles you should be wearing right now
The stalwart winter coat is a necessary item for any gentleman looking to brave the brutal, harsh winter elements ahead. Here's where to start..
"The English winter: ending in July to recommence in August." It would often seem that Lord Byron made a valid point with such statements. But one notion that isn't exaggerated is a man's perennial search for the ultimate winter coat. Season upon season, we see some struggle and  some thrive, and it simply comes down to the style of coat that is protecting your back when facing the extremities.
We've taken the liberty of speaking to some of the industry's notable clothiers to discuss the fundamental winter coats every man should consider - and own - at one point in his life.
The Belted Coat
By
Gaiola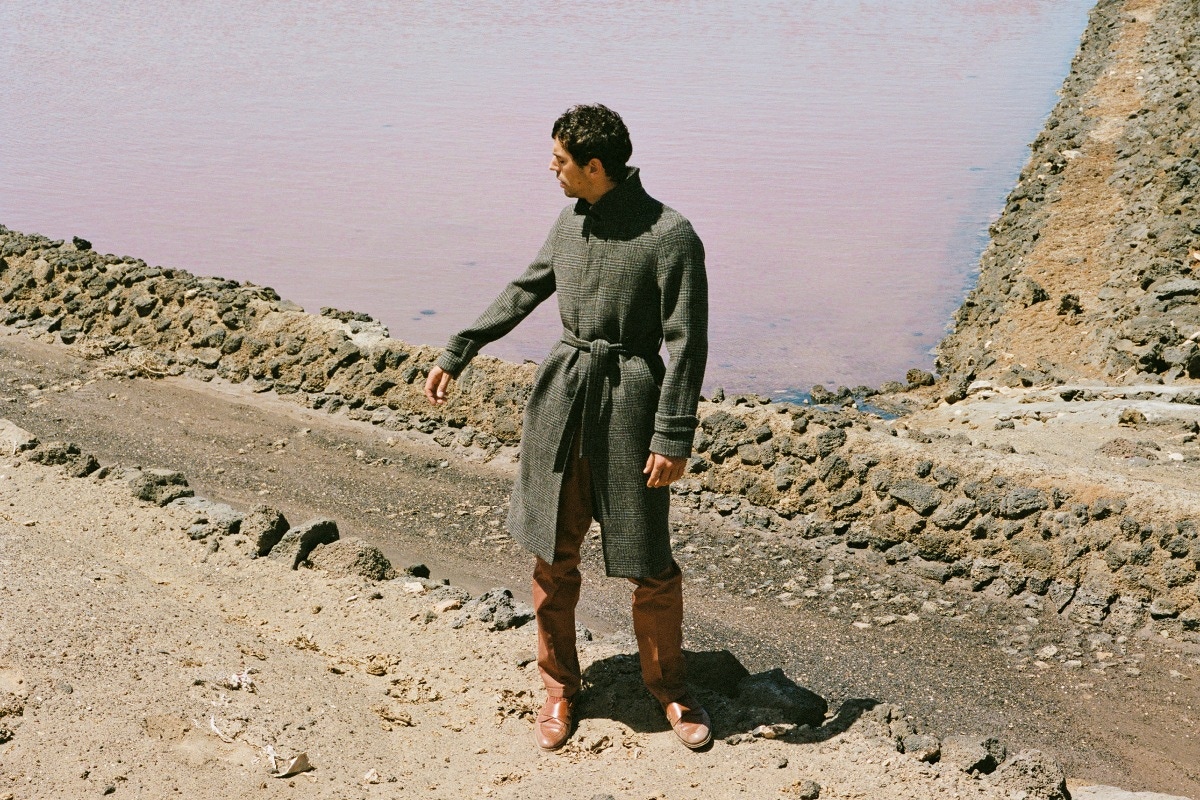 Relaxed, versatile and utterly comfortable with a certain quality of loucheness, the belted coat is a winter wardrobe must-have. The option of a belt to cinch in the waist and the generous wrap lends practicality, making for a garment you'll want to live in all season long. One of our go-to belted coats this winter is by Gaiola, a new menswear label founded by Alessandro Agazzi and Fabrizio and Cristiano De Petrillo that offers a fresh take on Neapolitan tailoring. Its long, single-breasted iteration of a belted coat is softly constructed in an unstructured, duster-style cut, allowing its wearer to make the most of the Italian wool's superior softness. Wear yours with jeans and boots or throw it over a suit for more formal appeal.
The Peacoat
By Schott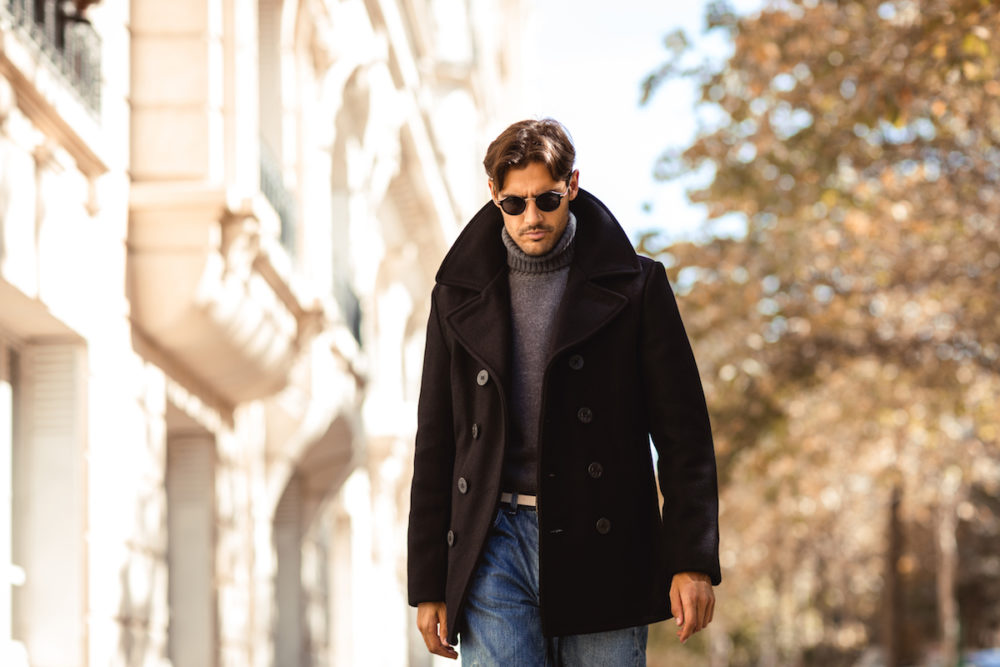 Although the classic Peacoat we have come to know is synonymous with the US Navy, it was initially adopted during the early 20th century from Britain's Royal Navy Reefer Jacket - a very heavy wool, dark navy, double breasted garment that would allow its wearer ease of movement through its rigging.
Today, the classic peacoat, such as this one, is quite possibly the last woollen coat you will ever need to purchase, thanks to its quality material and level of craftsmanship.
"Servicemen kept out of the cold with Schott's classic melton wool naval peacoat, which, to this day, is rugged and warm and effortlessly stylish," says Marcus Harris, Scott's UK Sales Representative.
"When considering a winter coat this season, I would think about four key factors: style, comfort, durability and warmth. In my humble opinion, the peacoat ticks all those boxes, even throughout the harshest of winters."
The Ulster Coat
By Rubinacci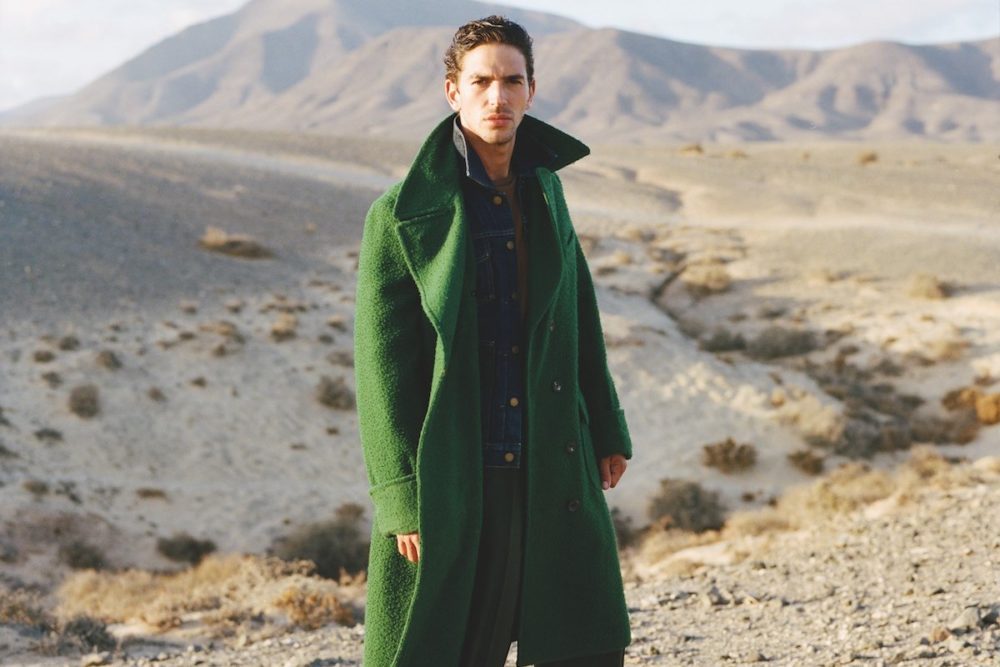 Historically, the

Ulster coat

was worn by Victorians as a
daytime
overcoat. It was Rubinacci house, however, that was the first to popularise - and elevate - its style in the 1930s. Seen on the backs of Italian royals, actors and the upper echelons of society alike, the Ulster coat has stood the test of time thanks to its timeless style, practicality and technical detailing. It is arguably considered the seminal tailored great coat - and the perfect addition to any man's winter repertoire.
"The Ulster coat is one of the most complex coat designs to make due to its technical details, such as the martingala. It can sometimes take up to 10 hours to craft one complete coat," explains Luca Rubinacci, Creative Director of Rubinacci.
"It [the Ulster Coat] became a Rubinacci staple because it's a coat that our clients can't find anywhere else in the world. We can offer them this product, whether it be bespoke or ready-to-wear, that is more complicated and difficult to see than any other coat design, and our clients appreciate this level of detail and quality."
The Ulster coat is defined by its half-belt at the back - otherwise known as a martingala - which is incredibly delicate to design, thus setting apart the Ulster to its counterparts.
Rubinacci adds, "the Ulster works fantastically with different types of fabric, like Italian Casentino cloth, and is an overcoat that is sporty but with the right combination can be used as a classic overcoat. It's very versatile and that's why it has become a part of our iconic collection."
The Overcoat
By Kit Blake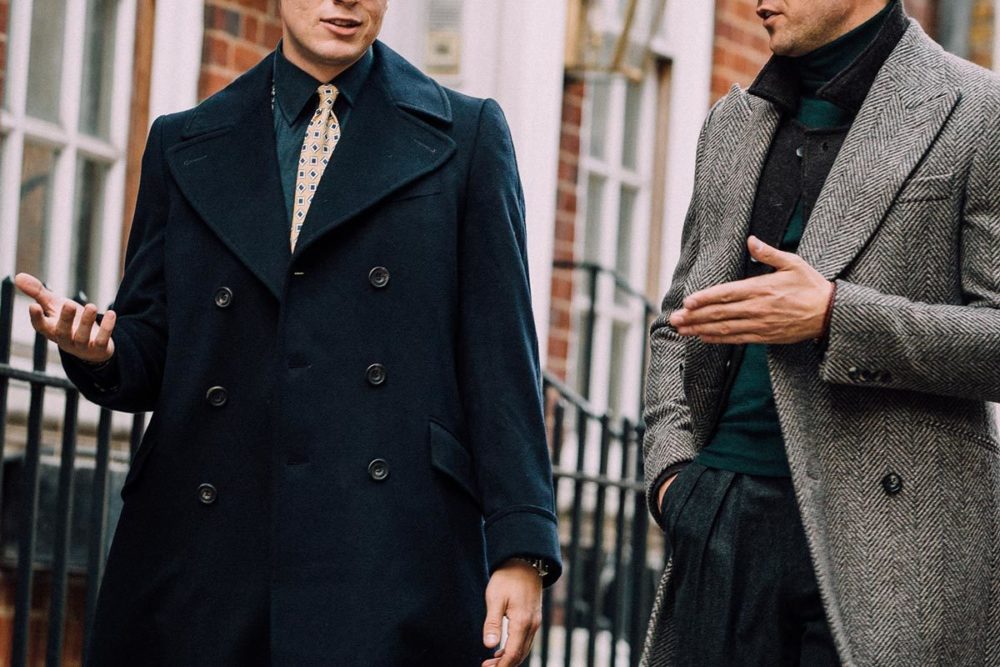 A coat that many would be accustomed to, the classic overcoat is simply a style that cannot be overlooked this coming season - and is quite possibly a garment that every man should own.
London haberdasher Kit Blake, who specialise in smart, well-made staple menswear garments, have crafted the stalwart overcoat in Italy in a traditional navy, double breasted with a pleated back and a half-belt detail - exclusively for The Rake.
"Every man needs a great overcoat as it is the perfect transitional piece and can replace a blazer or sports jacket for business dress," says Christopher Modoo, Creative Director, Kit Blake.
"Our classic overcoat is long and dramatic and is really a great coat. It has a sweeping silhouette with a box pleat across the back and a long deep, buttoned inverted pleat instead of a vent. It has a lot of character with wide lapels and sleeves that finish with turn-back cuffs."
The Raincoat
By Mackintosh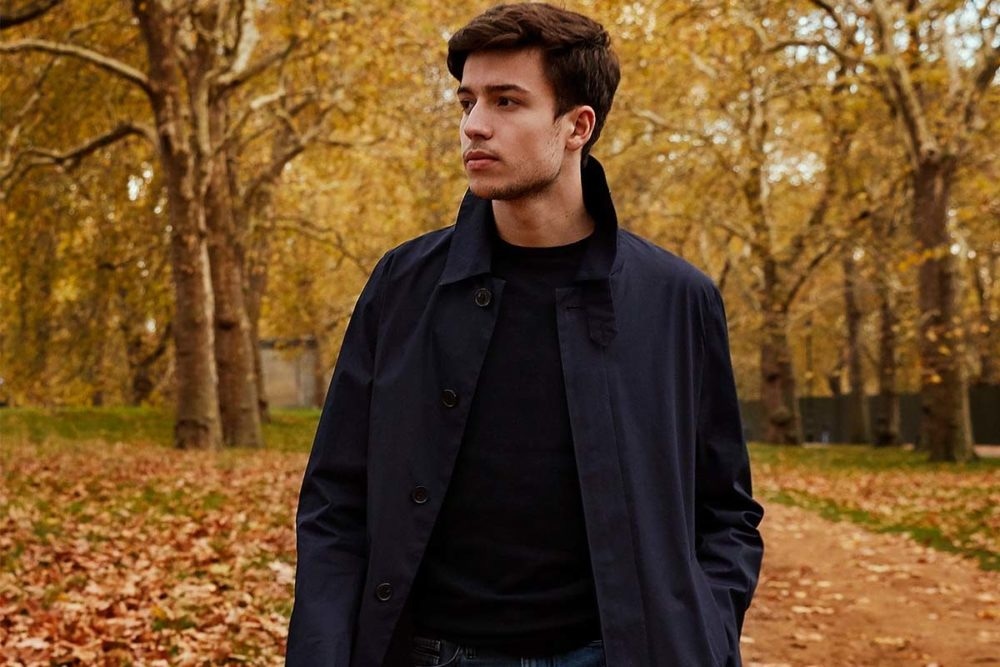 A Scottish clothier steeped in over 200 years of history, Mackintosh's iconic status was born from Scottish chemist Charles Macintosh, who invented a new method of waterproofing cotton. This invention - which was revolutionary for the time - led to the development of rubberised outerwear. Thus, the Mackintosh - or "Mac" - coat was born.
"After two centuries, our signature bonded cotton coat continues to be made using the same original methods in our workshop outside Glasgow, Scotland, which requires an exceptional amount of hand craftsmanship, resulting in only a limited number of garments produced each year," says Andrea Austoni, Global Commercial Director of Mackintosh.
"The extraordinary time, effort and thought that goes into each coat is precisely what makes a Mackintosh coat so special. It really is the ultimate winter coat as it keeps all the elements at bay, it's practical and it's design is timeless - you can style our coats with tailoring or more casually with jeans."
The Mac is made purely by hand and worked on individually from start to finish by the same master craftsman, making not only a garment of integrity, but something you will own for years to come. The Iconic Mac comes in three different silhouettes: Dunkeld (original), Dunoon (shorter), Dunoon Hood (detachable hood) and Chryston (iconic fit with fixed hood).