G. Inglese: Flamboyant Summer Refinery
The house of G. Inglese has always been built on Apulian values. But is there stronger signs of 1980s culture influencing their collection this season?
Born in Ginosa, a small provincial town in the region of Puglia, Angelo Inglese can still memorialize the scent of the iron's steam when touching the cloths in his family's tailor's shop as a boy. His father Gianni established the house of G. Inglese in 1955. Italian provenance is at the very core of G. Inglese's identity – and along with the rustic beauty of Puglia, their designs continue to imbue the cultural expressions of Ginosa and Italy on the whole. Angelo took over the firm at the tender age of 23. Early on his tenure he bought a historic building in the old town centre of Ginosa, where skilled custodians (many of whom worked for Angelo's father) use ancient shirtmaking techniques which very much align with the building's history. He punctiliously checks every garment to leave the atelier, ensuring each product does his father's name proud. Everything that an Italophile craves can be found in Puglia. Nicknamed "The Florence of the South" due to its rich foundation of Baroque architecture, Lecce is home to a coastline brimming with clear turquoise waters. Naturally the stylish elite are drawn to its serene coastal landscape. But firmly on their agenda is a visit to Ginosa, where they know they will be commissioning some of the finest shirts in the world at the G. Inglese atelier. Angelo says: "For our customers, 'Made in Italy' equals passion, lifestyle, love of our land, strong attachment to ethics and limitless creativity." It is why without much advertisement; the house has lured in many influential and important customers. Perhaps most famous of all is Prince William, who chose to have his wedding shirt made in the Ginosa atelier.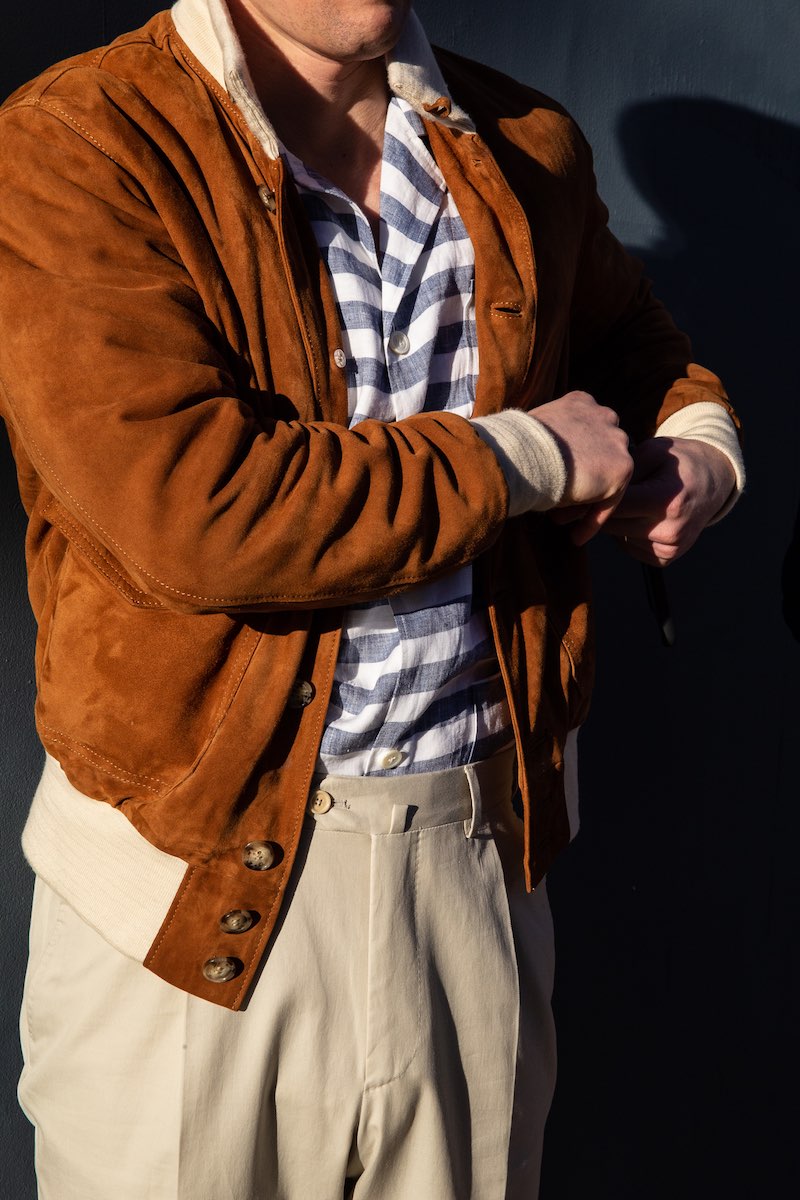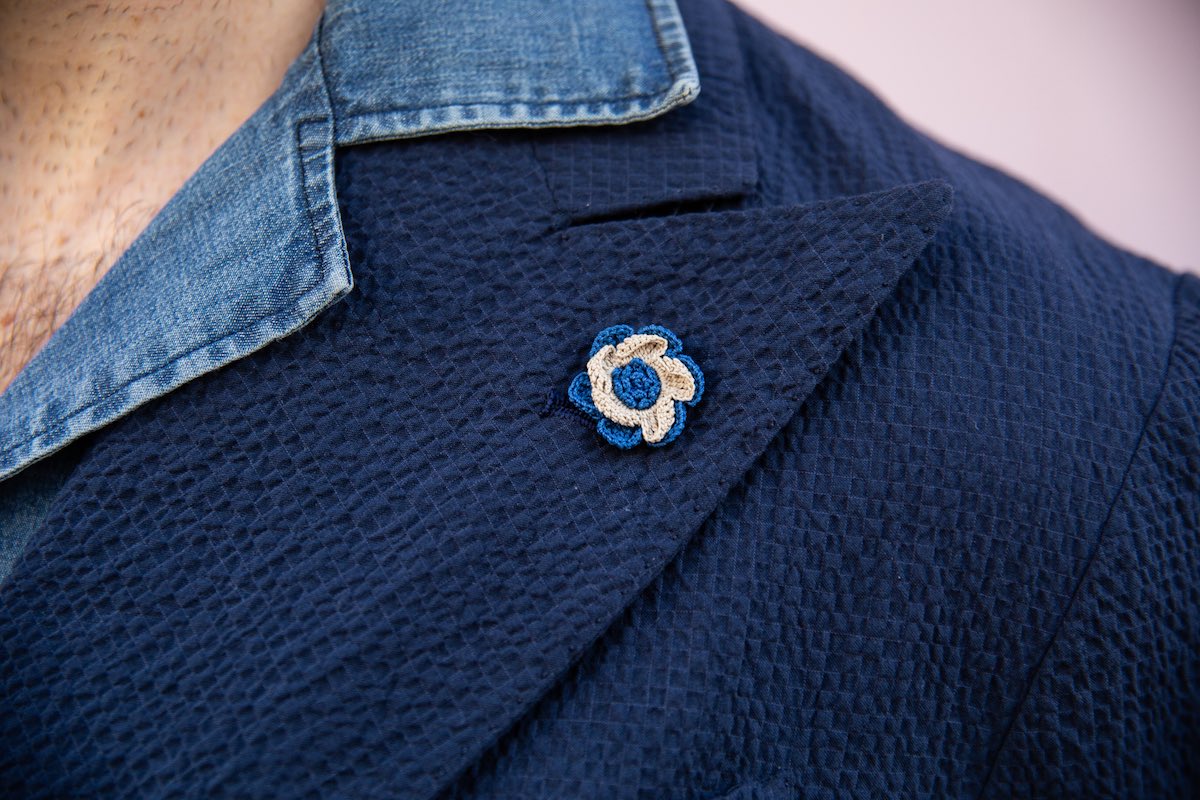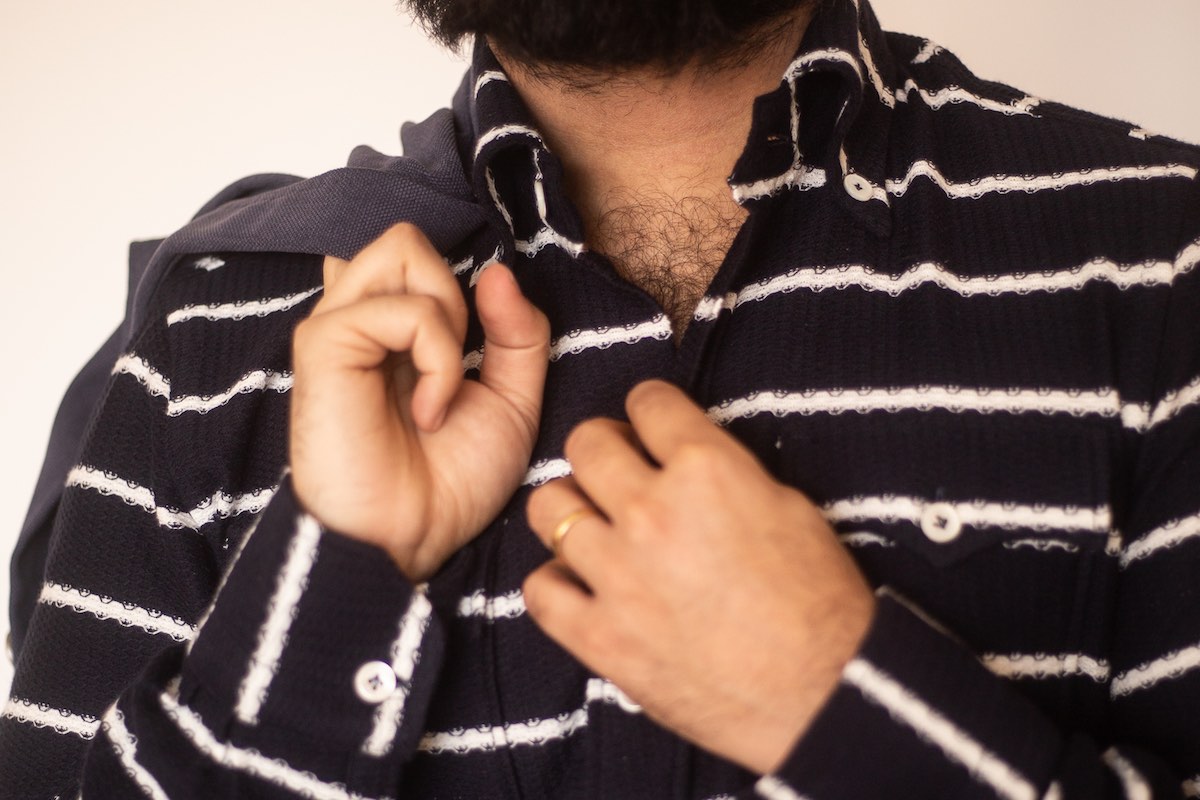 Devoted to the true essence of Italy, the brand's latest collection very much exhibits the local culture in Puglia. A style full of Riviera nonchalance, the brand's selection of horizontal striped shirts epitomise the laid-back friendly nature of the region. In the horizontal stripe there's a navy and white linen overshirt, as well as a cool cotton and linen Capri polo shirt, which is perfect to wear down to the beach. This type of horizontal stripe evokes the glamour of the striped bathing suits that men wore in the 1920s, which was sensuously captured by Robert Redford in The Great Gatsby, 1974. Alternatively, their horizontal stripe piqué and Jersey polo shirts would combine nicely when tucked into a pair of their tailored linen trousers. Respected artisans for mastering the art of the button-down shirt, you have this style option in a mélange of radiant colours that feature both medium and wide striped patterns. Any one of them would add some vivacity to their selection of double-breasted blazers. Left unlined for an unstructured feel, their ivory hemp wide peak lapel blazer is a charming summer statement piece. A performance cloth favoured due to its propensity for breathability, there's two elegant seersucker double-breasted blazers, which would make you look the part at a smart garden party when the mercury rises.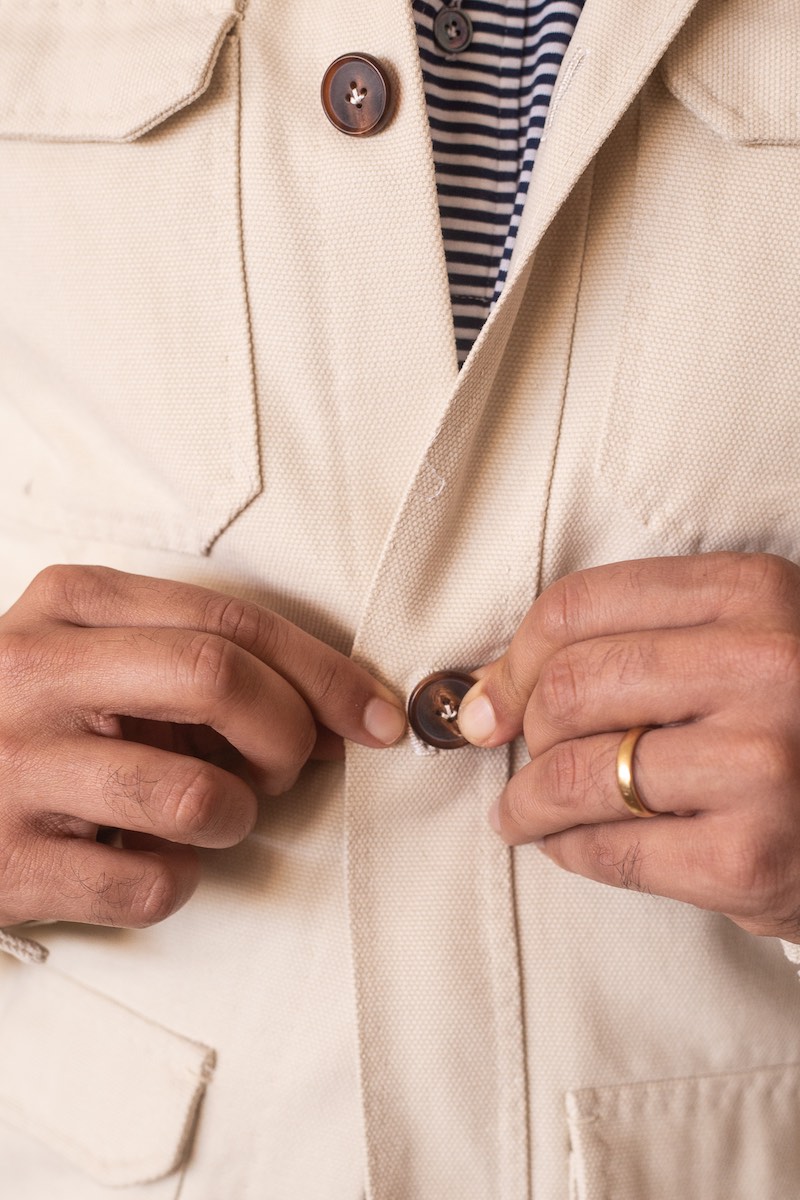 The 1980s were a time of excess and maximalism for both men and women. In every G. Inglese collection there is always a subtle nod to the decade that featured bold styles, bright colours and eye-catching silhouettes. With their light blue '80s kitsch waterproof sahariana, indigo denim shirt with their famed Miami collar, classic denim jacket; plus, all of the striped shirts in resplendent blue, yellow and pink hues, there is certainly evidence to suggest that shades of the 1980s have been stamped on the collection. Saharianas are more popular than ever due to their versatility, but the introduction of a waterproof version in a very lightweight cotton, might just be a masterstroke. Abrupt showers are never far away in continental Europe in the height of summer, so this invention will be able to protect you from the elements without overheating. Amongst their new sahariana creations are light blue linen and neat indigo denim washed versions that have been revised for the urban environment, despite having the charm of desert landscapes.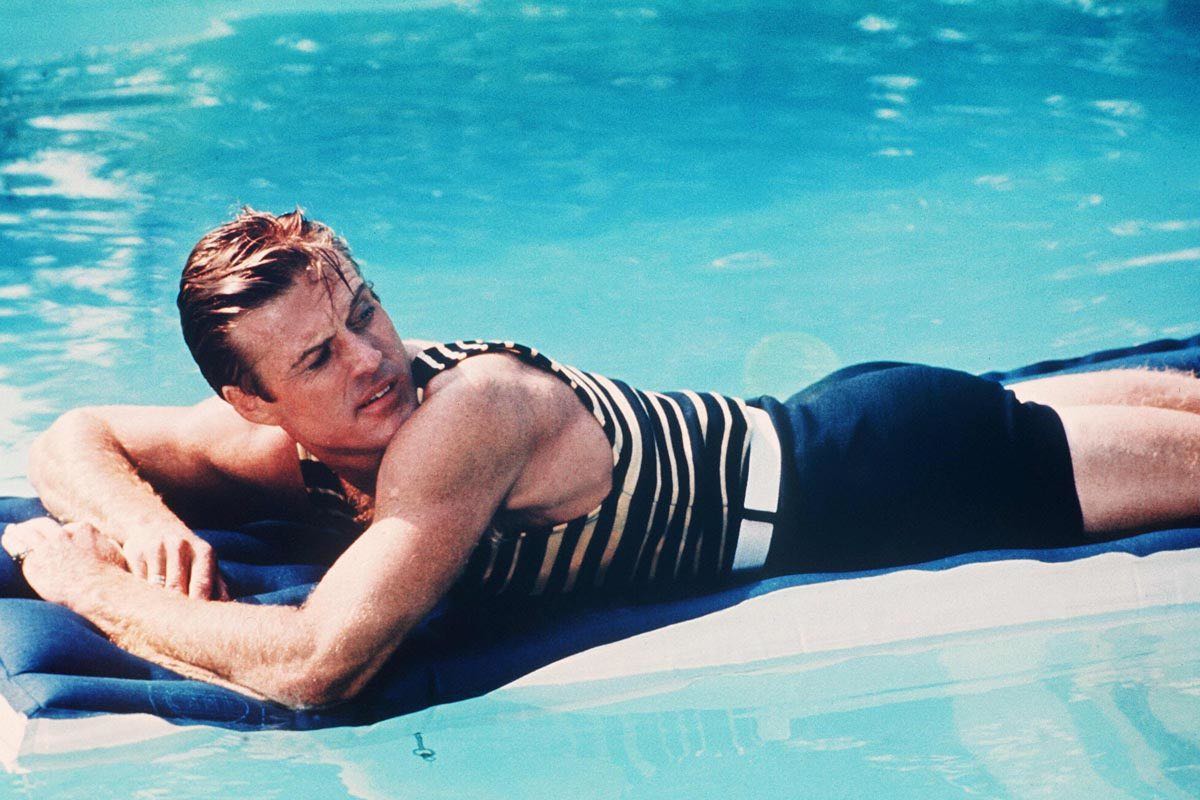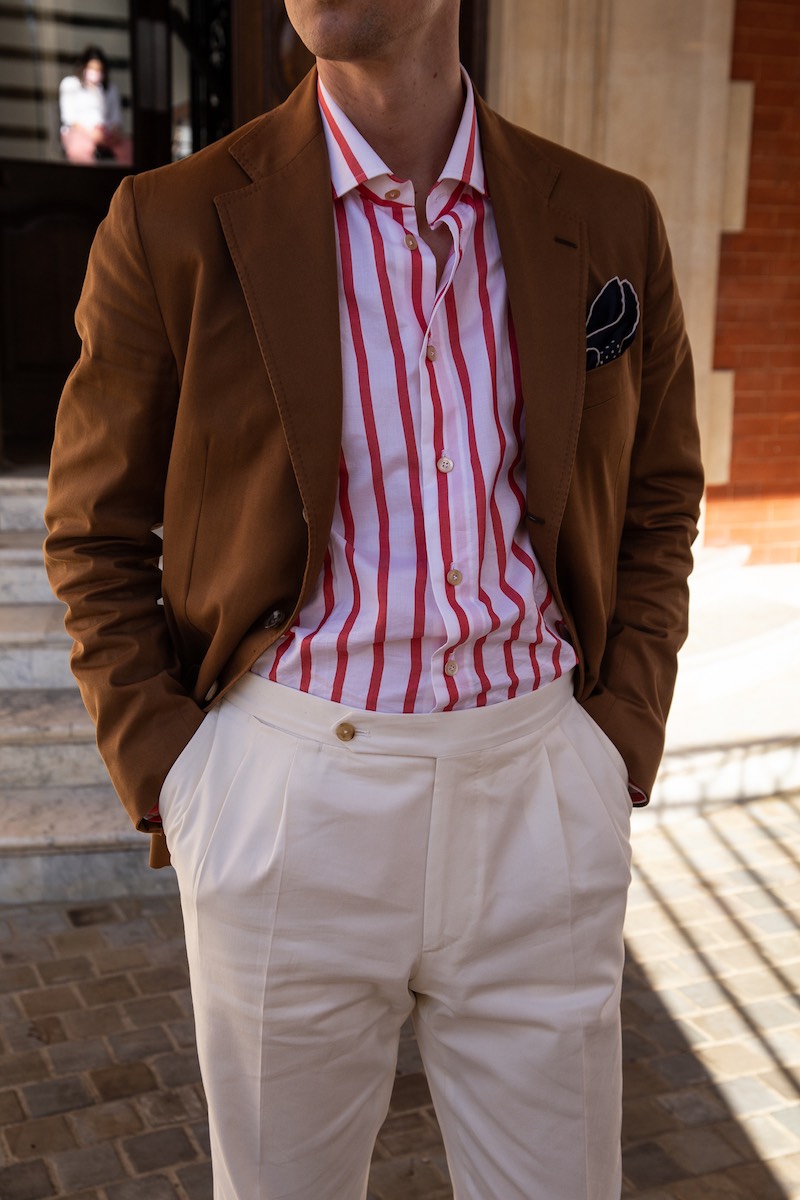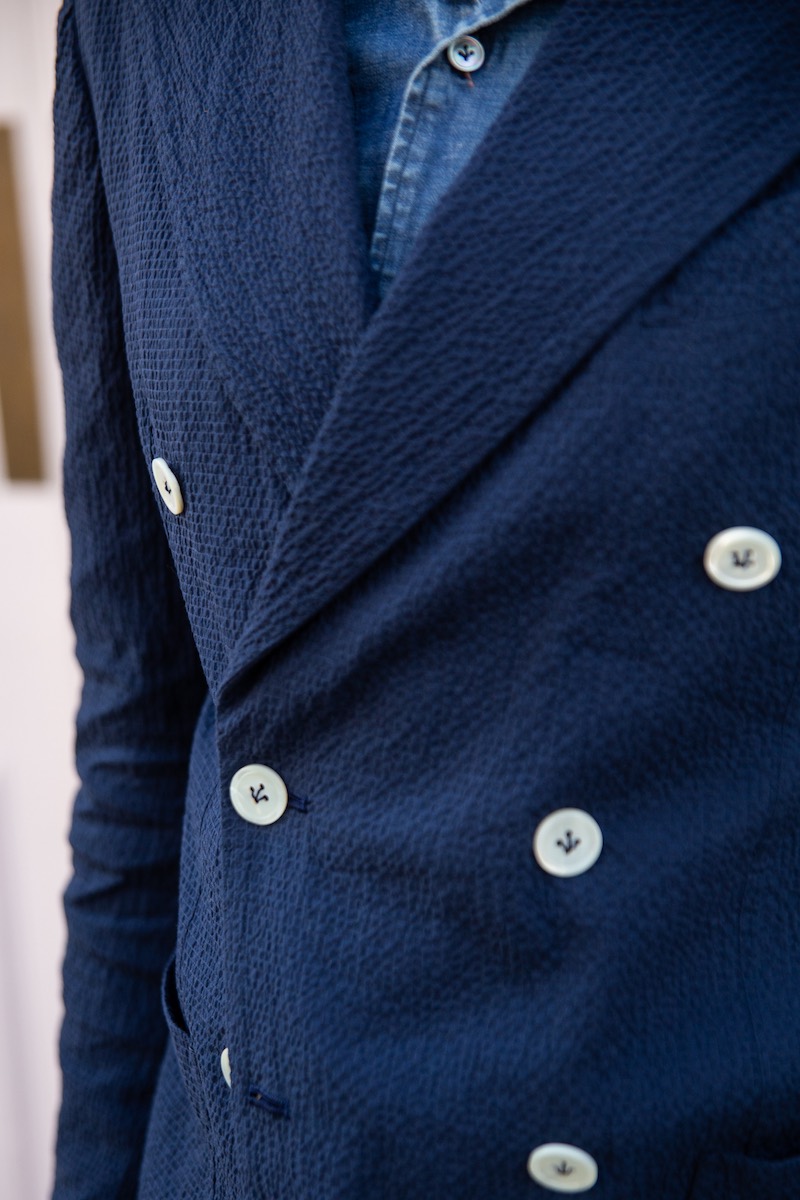 Many of the most esteemed menswear commentators have apotheosized G. Inglese's long-sleeve polos, and there are an abundance of them in the new collection. Their JFK style comes with a denim contrast collar, whilst there's a flamboyant orange cotton piqué polo shirt with a blue extreme cutaway contrast collar. Finally, there is rustic overshirts, which are a nod to the faded decadence of the historical architecture in Ginosa.