New On our Radar: Gaiola
Brainchild of Alessandro Agazzi and Fabrizio and Cristiano De Petrillo, Gaiola is a fresh new view of Neapolitan tailoring...
You don't have to visit Naples to know that Neapolitan tailoring is thriving right now. The 'soft tailoring' approach that is so typical of the Southern Italian style has become incredibly popular as men in both hemispheres of the world demand a more lightweight and unstructured feel to their jackets. That's not to say that the English tailoring tradition is dead, rather that the Italian style travels better, and given the fact that we hop around this spinning orb more than ever, comfortable, versatile suiting is a must. We're vociferous champions of the Neapolitan style here at The Rake, with some of our most popular brands hailing from that region: think Rubinacci, De Petrillo, Orazio Luciano, Sartoria Dalcuore and Isaia. So when a new cat comes onto the scene offering the sartorial knowhow of the Neapolitan masters but with the vision of an entirely fresh and contemporary menswear brand, our ears naturally prick up. Said cat is Gaiola, the brainchild of Alessandro Agazzi and 
Fabrizio and Cristiano De Petrillo, a refreshingly well-priced concept aimed at the type of person who cherishes heritage and expertise but is at the same time future-facing experimental. We caught up recently with Alessandro and picked his brains about this exciting new label...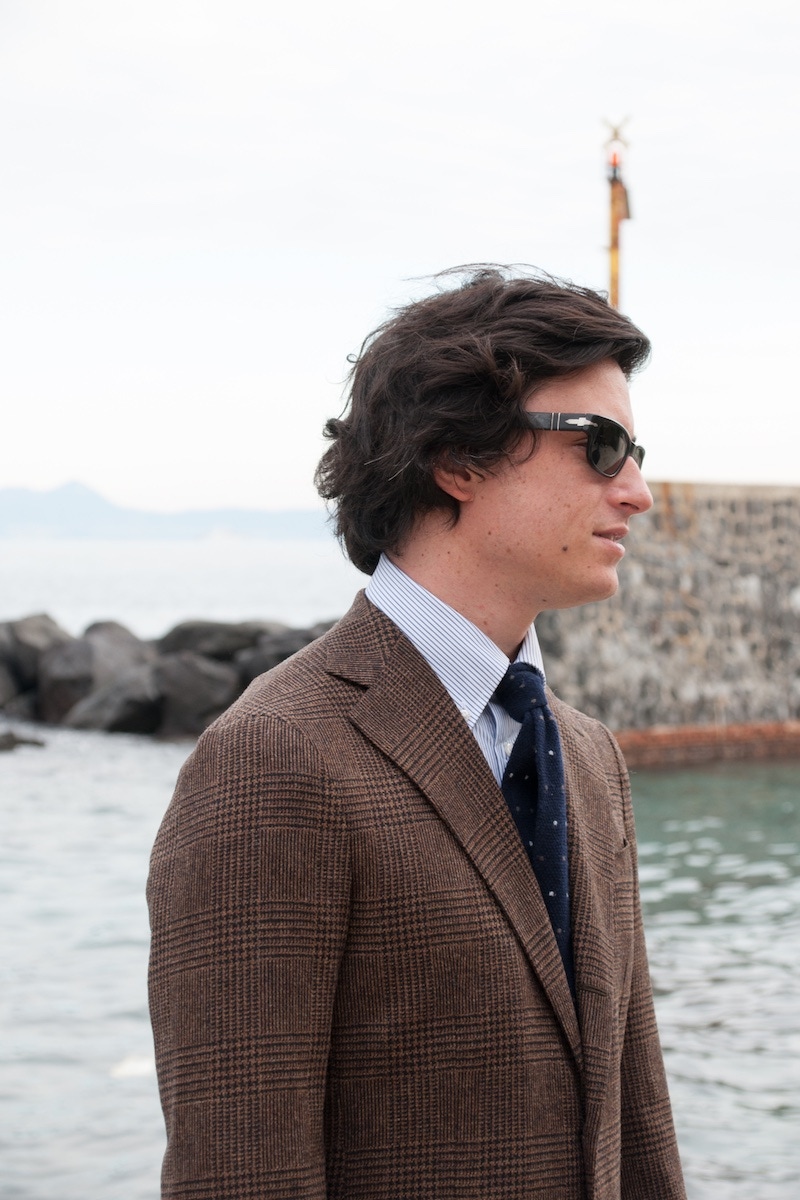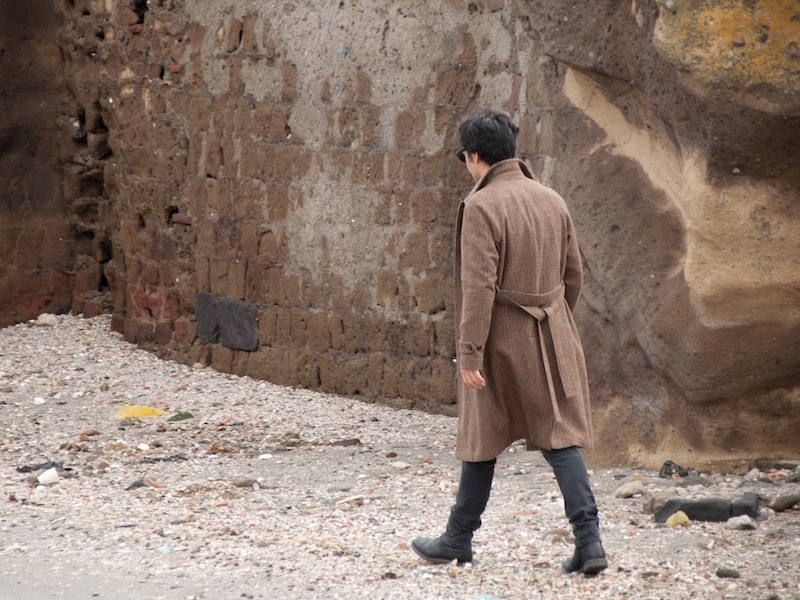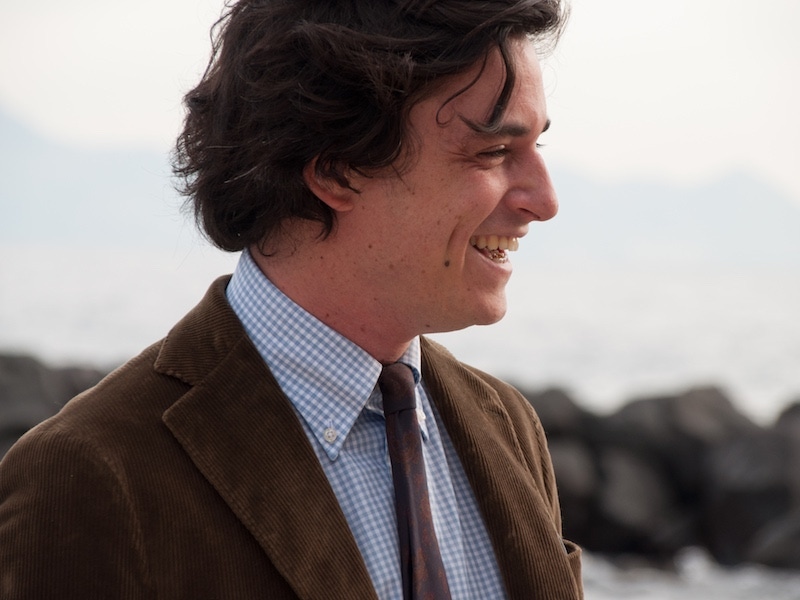 Ciao, Ale. So tell us about Gaiola and who is behind it? 
Gaiola is an everyday menswear brand that I'm developing together with Fabrizio and Cristiano De Petrillo. I am currently leading the design process of the collection but I want to make sure that at least two of us would be happy to wear the products we're working on, bearing in mind that we have quite different styles and lifestyles.
What is the relationship with De Petrillo? 
Gaiola is making the most of De Petrillo's know-how when it comes to developing new patterns and having access to all possible fabric mills. So we're really happy to have this access, but then we go for what we believe is best for Gaiola, keeping in mind that Gaiola needs to be very democratic when it comes to pricing and with a more contemporary/edgy style.
Where does the name come from? 
Gaiola is one of the minor islands of Naples, a stone's throw away from the city's Posillipo residential quarter and facing Capri, now a protected marine reserve. It's a place where different people meet to enjoy some sunbathing, a nice dive, some wealthy and sophisticated people walking down from their residence in Posillipo as well as younger guys who there on a scooter with a guitar strapped to their backs. The heterogeneity of people visiting the place has always been the main source of inspiration, hence 'Gaiola' as a brand was born.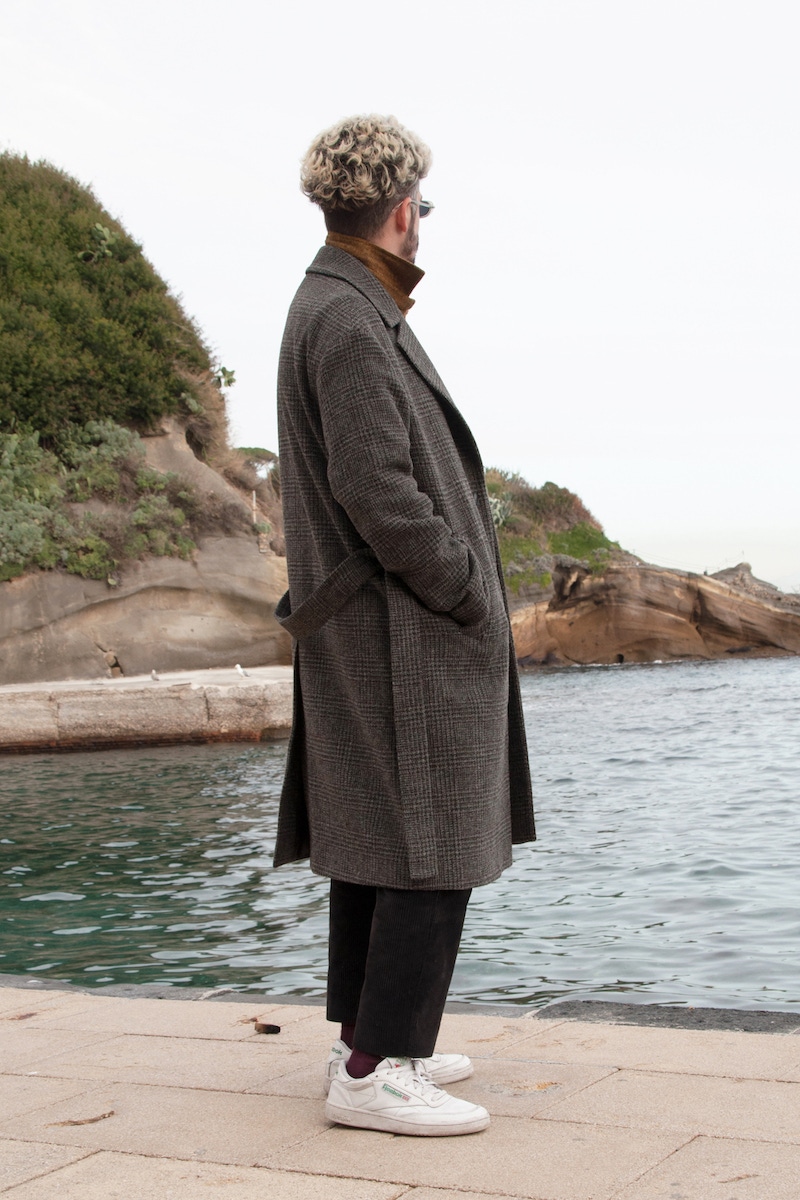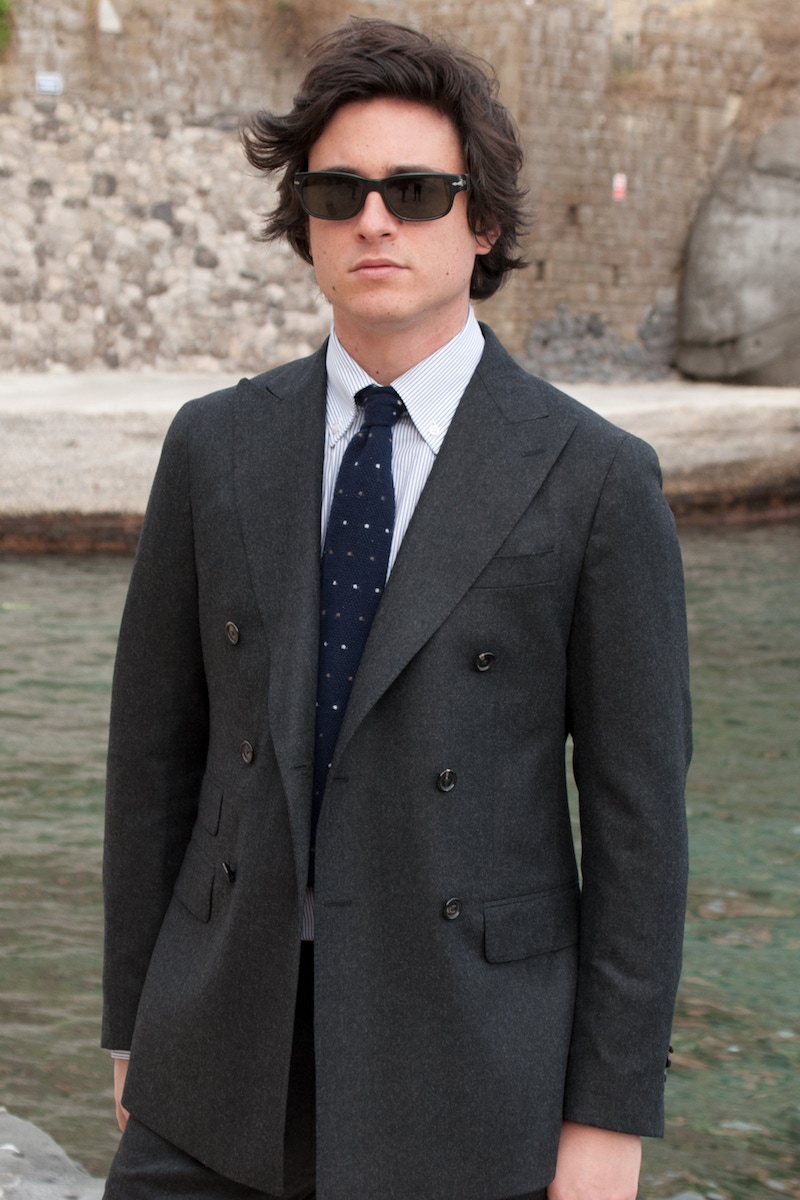 What is the aesthetic of Gaiola and what sort of person is it aimed at? 
We would like to be able to offer beautiful products that people are happy to integrate, naturally, in their wardrobe. I am not that attracted by other Italian brands with the same price-points - they're usually "very Italian" when it comes to fabrics, details and overall look. We want a more global, cosmopolitan look that can't be pigeon-holed.
What are the inspirations, both for the brand on the whole, and also the launch collection? 
When I first went to Gaiola I was attracted by the rock which is an important component of the island. I was of course expecting to see that deep blue of the ocean (btw it's stunning!), but not the nuances of the rocks, which range from a yellow-ish grey to a bright yellow. The Gaiola area is not easy to reach, so everything we make has to be quite practical - we construct clothing that isn't just inspired by the island, but that could also be worn on the island.
Where is Gaiola made? 
Right now everything is made in Naples; with more products being added we'll find the best place for each product, knowing that we need to keep the prices at an approachable level. Our vision for Gaiola is a wholly inclusive one.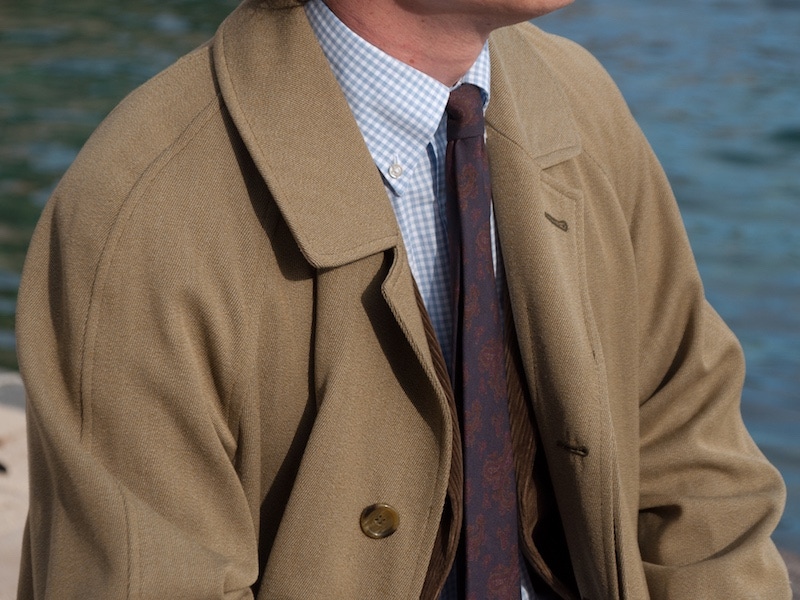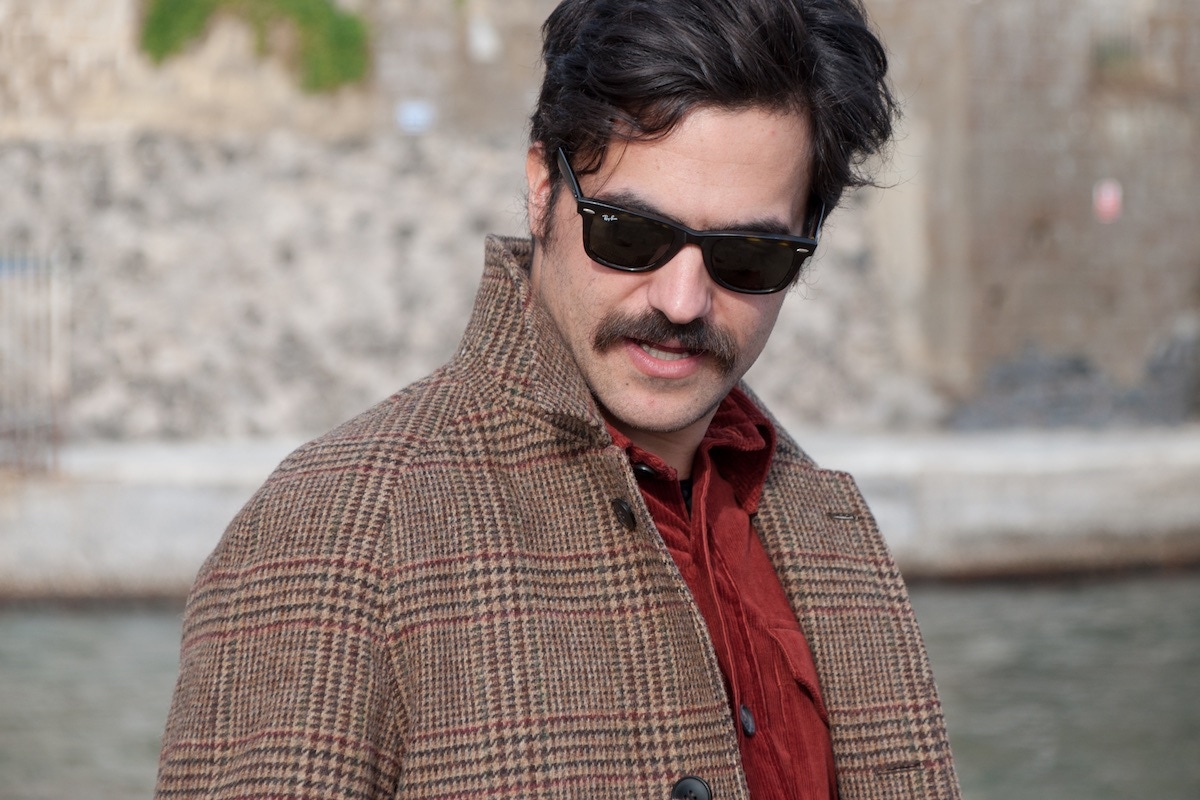 How are Gaiola's great value prices derived? 
I'd say this is the most important element of the project. Manufacturing has a cost and we have to acknowledge that; as well as the fabrics we use. We try to be smart when putting the collection together and we ask ourselves "Would you spend X euros for this overshirt"? If the answer is yes then the product is finally made.
What are some of the key pieces from the launch AW collection? 
The raglan overcoat, slightly longer than the knee in a Shetland wool from Abraham Moon & Sons - I love the fit and the wool and cashmere khaki is amazing. The yellow
Donegal wool overshirt is quite iconic in the launch collection also.
How do you see people wearing Gaiola? 
Most of my friends today are happy to mix and match different styles together. I'd be happy to know someone is wearing a Gaiola piece with a pair of Reebok or vintage Clark's, denim from Our Legacy and a t-shirt from Holiday Boileau. When we presented the launch collection in Florence last January, a friend of mine that runs a very popular blog in Sweden reported that "Gaiola was one of the most interesting brands he saw during the Pitti fair, a mix of contemporary / edgy designer that meets Neapolitan tailoring" and that made us all very happy. That's exactly what we're aiming for.