Gastronomical Gluttony at Wiltons, London
Fill your stomach - and empty your pockets - at St. James's institutional restaurant Wiltons.
Even amongst the rarefied set who glide exclusively around Mayfair and St. James's – the deep-tanned businessmen, the venerable politicians, the terrifyingly high-powered old-school PR women and other assorted Captains of Industry and Masters of the Universe; the sorts of people who buy and sell fine art, large banks and small countries… even amongst these people, the price of a meal at Wiltons restaurant does not go unremarked upon.
"Wonderful place! One of my favourites! Make sure you're not paying," smiles a CEO of a Royal Warranted business on nearby St. James's Street. "Glorious – possibly the best restaurant in London," avers a prominent food writer, "obviously get someone to take you. Jesus."
Wiltons itself makes no bones about the prices. On its own website it quotes a long time diner, who recalls fondly; "It took me twenty years to qualify for a regular booth table. Given another twenty, I may even muster the courage to read the bill from time to time!"
Wiltons began life as an oyster stall in 1742 (making it 34 years older than America) and then evolved into a restaurant – first on Ryder Street, in 1840, and then its current site on Jermyn Street in 1984. For time immemorial it has been frequented by the uppermost echelons of society; a clubby clientele of financiers and aristocrats (in fact Wiltons itself garnered a Royal Warrant, for purveying oysters to the Royal Household, in 1836). It is the antithesis of London's fast-moving, trend-driven, Instagram-courting 'foodie' scene. Instead, Wiltons is a sort of ur-restaurant, existing in its own dimension; a quiet pocket of timeless serenity – immune to, and utterly separate from, the world of pop-ups, concept menus, vodka sommeliers and celebrity chefs (indeed, as many writers who've visited Wiltons over the years have pointed out, whilst it doubtless
is
possible to find out who the chef currently is, that's completely beside the point - Wiltons serves Proper English Food, but more on that later…).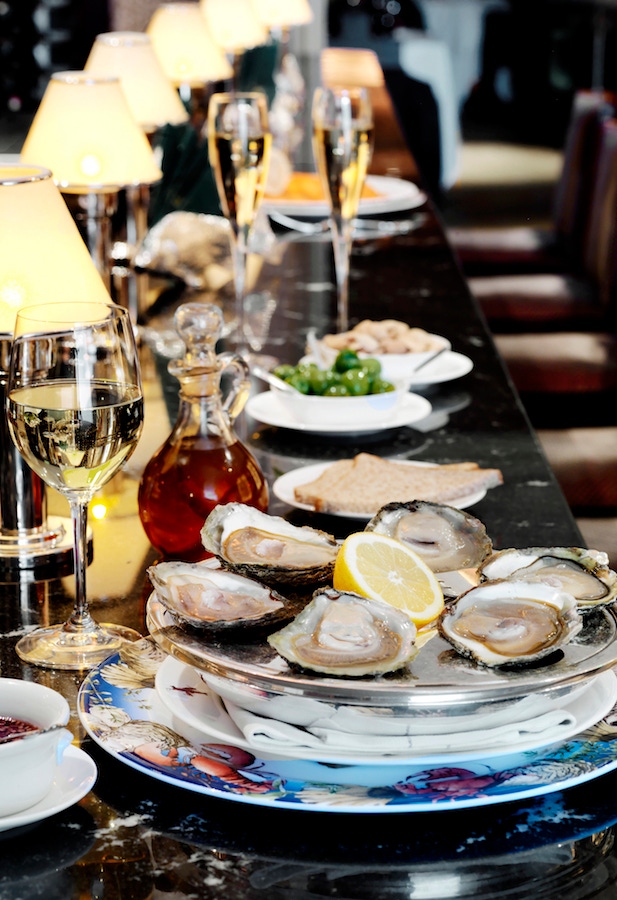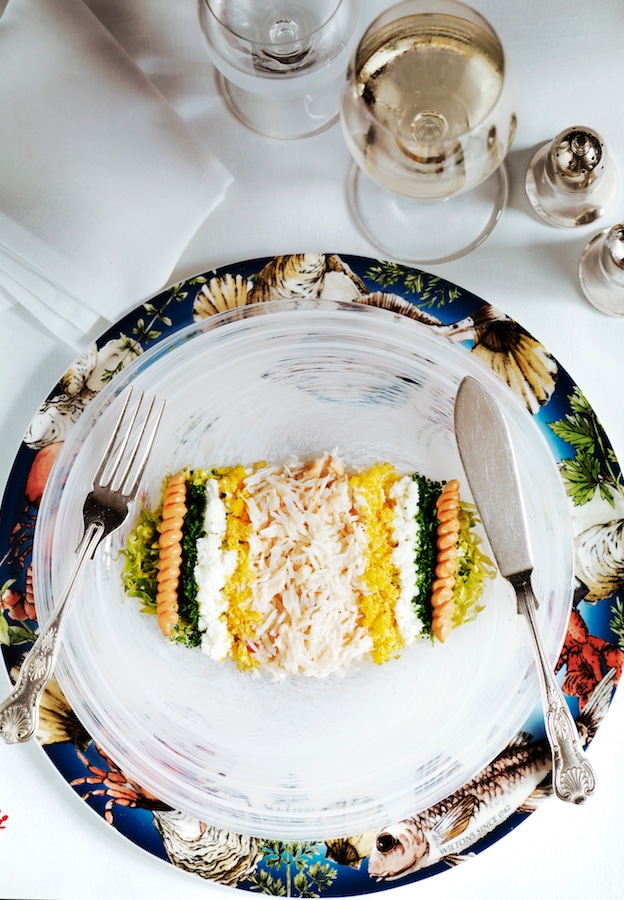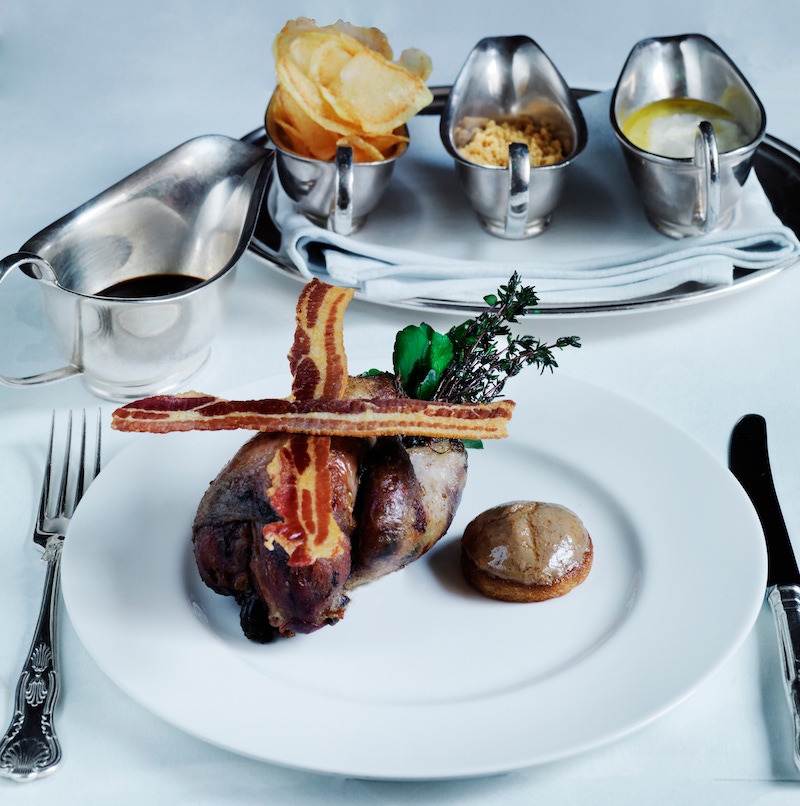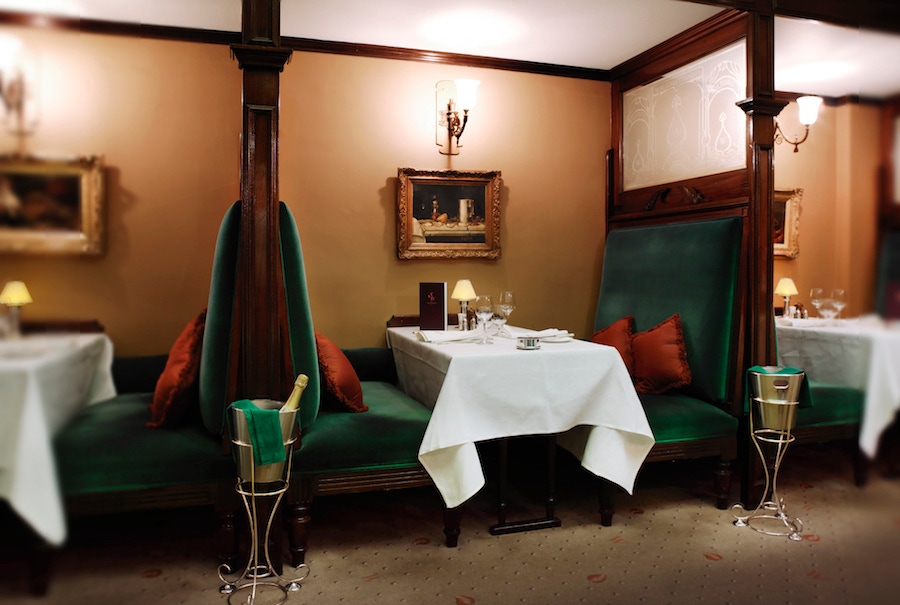 It is not without its quirks. Before lunch you will be greeted with a cheerful chorus of "Good morning!" as you proceed through to your table, even if you get there at half-past one (the time-honoured logic being that if you haven't had your lunch yet, it's still morning). The waitresses, you'll notice, are dressed like nannies; legendary restaurant manager Jimmy Marks (once the 'Oysterman' at Buck's Club, later the charismatic steward of the restaurant from 1942 until his death, aged 90, in 1976) shrewdly intuited that his aristocratic clientele would respond well to staff who were dressed like the women who raised them. And the service, whilst warm, friendly and knowledgeable, is preposterously fast. Dishes materialise in front of you nigh-instantaneously, and are whisked away by invisible hands as soon as you've finished with them. Those looking for a long, languid lunch should take their time before ordering, because to do so expedites your path out of the door. But the food itself? Immaculate. Unfussy. Exquisite. Everything you'd expect, and nothing you wouldn't. Fish, seasonal game, lobster (the Wiltons mascot is a lobster in a top hat, who is presumably far too discreet to complain about his kinfolk's suffering) and a silver carving trolley – when I visited, it contained a joint of roast lamb; simple, straightforward, and impossible to resist. And then of course there are the oysters, Wiltons' calling card, which include Jerseys, Loch Ryan Natives, and Kilpatricks, and all arrive floating in their shells, supernaturally clean of any shell-detritus and ready to be knocked back with shallot vinegar, Tabasco or a squeeze of lemon.
Wine is an inevitable, possibly essential part of the meal, and the formidable wine list offers solutions for every occasion (and overdraft-limit), including suggested pairings for dessert – the desserts, incidentally, which include bread and butter pudding and apple and plum crumble, are all as traditional and flawless as the main courses. Should you be of particularly robust constitution, the menu also offers post-dessert 'savouries', because of course it does. But by this point, most mortals have admitted defeat.
Wiltons is unique, and it's the real deal; the absolute best of English cooking. And as for the much discussed bill – well, they're typically discreet about this, but it turns out they offer a set lunch menu. Two courses for £35, or three for £43. Which makes it
well
worth a visit. Even if you're paying.
Wiltons, 55 Jermyn Street, London, SW1Y 6LX.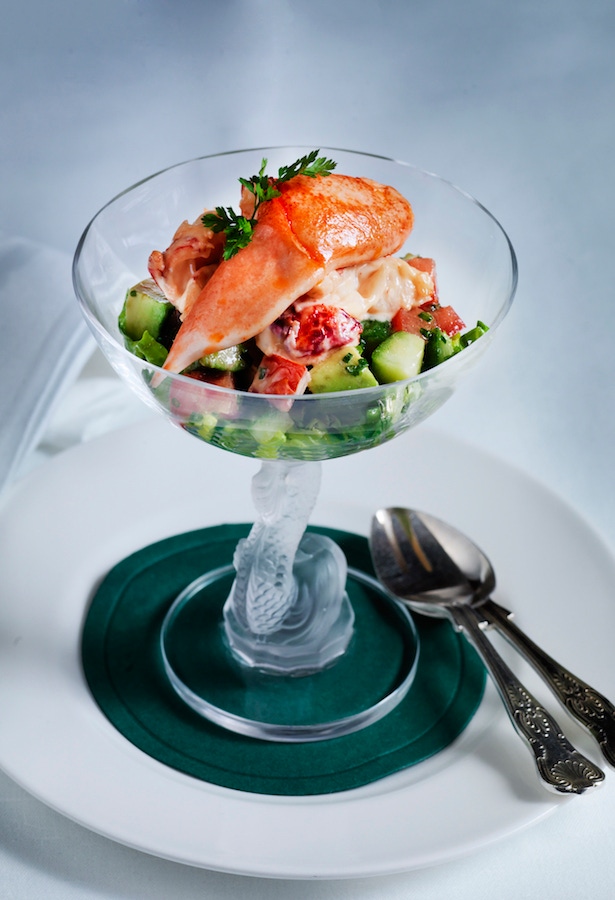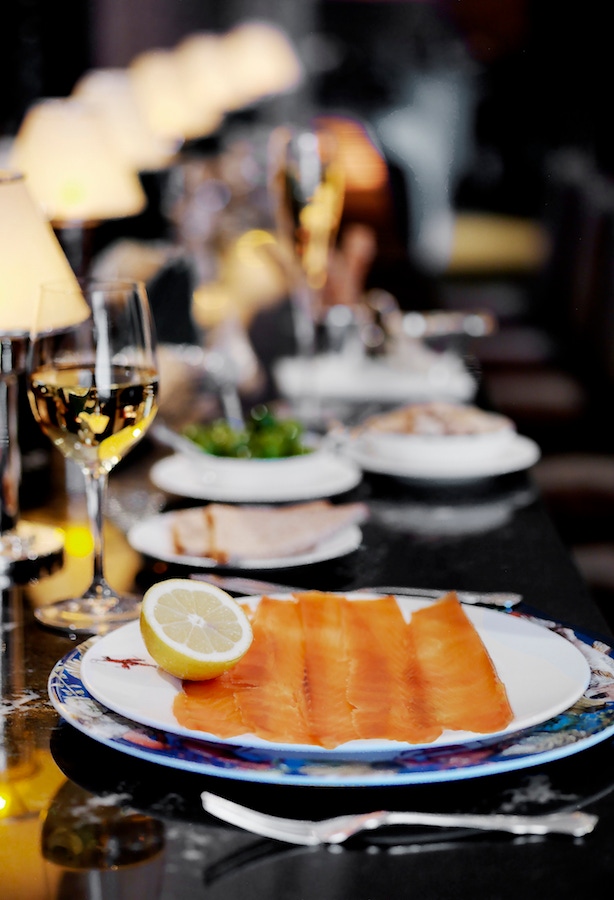 Wiltons' Dress Code
 "While gentlemen are welcome to wear a jacket and tie they are not required to. However, we would ask that no trainers, open-toed shoes, sportswear or short sleeve shirts are worn."