Gay Talese: Pioneer of New Journalism
The Rake celebrates the free-living, lavish-loving, sterling-wordsmithing, bespoke-tailored life Gay Talese.
In writing this profile, I'd planned to imitate the intimate, detail-driven, painterly style of Gay Talese's legendary
Esquire
magazine article, 'Frank Sinatra Has A Cold'. I struggled. Deadlines came and went. Eventually, inevitably, I relented and quit attempting to ape the inimitable. I'm no match for Talese. Not worthy. Not as a writer, not as a dandy, and certainly not as a rake. Mere mortals such as us, dear reader — we simply don't measure up against a man of this magnitude.
Let's tackle the wordsmithing aspect first. Some make their living by writing; Gay Talese, meanwhile, seemingly lives to write. Born and bred on the Jersey Shore, he'd already knocked out more than 300 pieces for the local Ocean City Sentinel-Ledger by the time he finished high school. Prodigious. Prolific. Precocious. Talese studied journalism at the University of Alabama, and in the early 1950s, began his career at the august newspaper of note,
The New York Times
— talk about starting at the top. In the '60s, alongside fellow travellers such as Tom Wolfe, Truman Capote, Joan Didion, Norman Mailer, and Hunter S. Thompson, Talese became one of the pioneers of New Journalism, a literary scene-setting style of reporting that often placed the writer at the centre of the story. 
His most celebrated work during that period was for
Esquire
, where Talese contributed groundbreaking profiles on Sinatra, boxers Joe Louis and Floyd Patterson, baseballer Joe DiMaggio, actor Peter O'Toole, and George Plimpton and the founders of the Paris Review, to name but a few. While today, most interviewers are generally given a few minutes, maybe an hour, perhaps a couple of sessions if they're lucky (and it's a major magazine's cover story, during a period in time when the subject has something important to promote), Talese would spend days and weeks with his subjects — conversing, subtly prodding and probing, or simply sitting in the background, waiting for something to happen that would provide that all-important hook to hang the story on.
It was time well spent, resulting in work that will be read and read again forever, journalism for the ages — whereas a lot of what us hurried, harried contemporary scribes churn out today is ephemeral fluff, hardly fit to serve as fish'n'chip wrapping. Recognising its permanence, many of Talese's immersive interviews have been collected in book form. He's also written a clutch of rigorously and vigorously (and on occasion, lasciviously) researched journalistic books and a family history. Which brings us to Talese's dandyism. Nearly as famous for his impeccable style as he is for his skills with a quill, Talese is the scion of a long line of Southern Italian tailors. "My father made most of my suits during my school years through college. There had been tailors in his background for five generations," he wrote for
Vanity Fair
in 2007.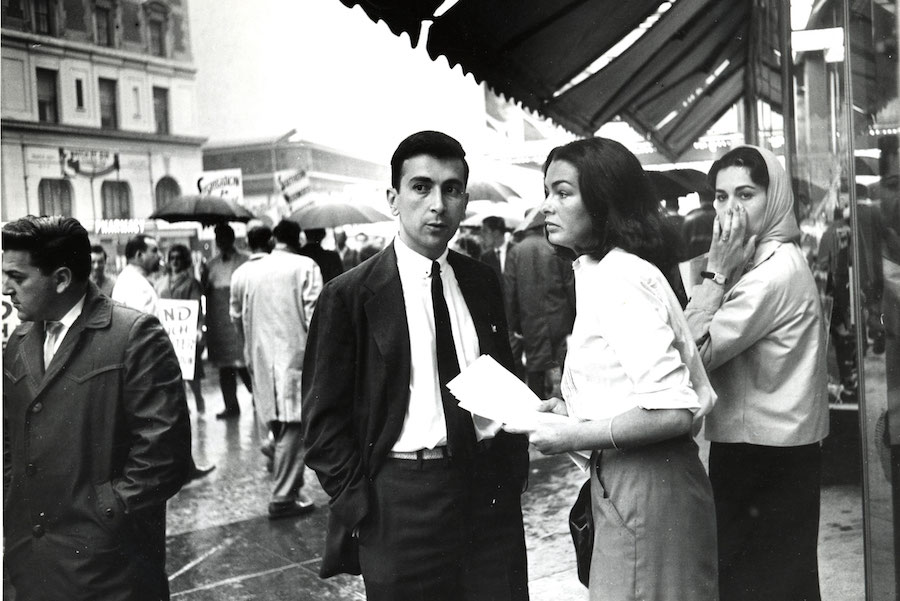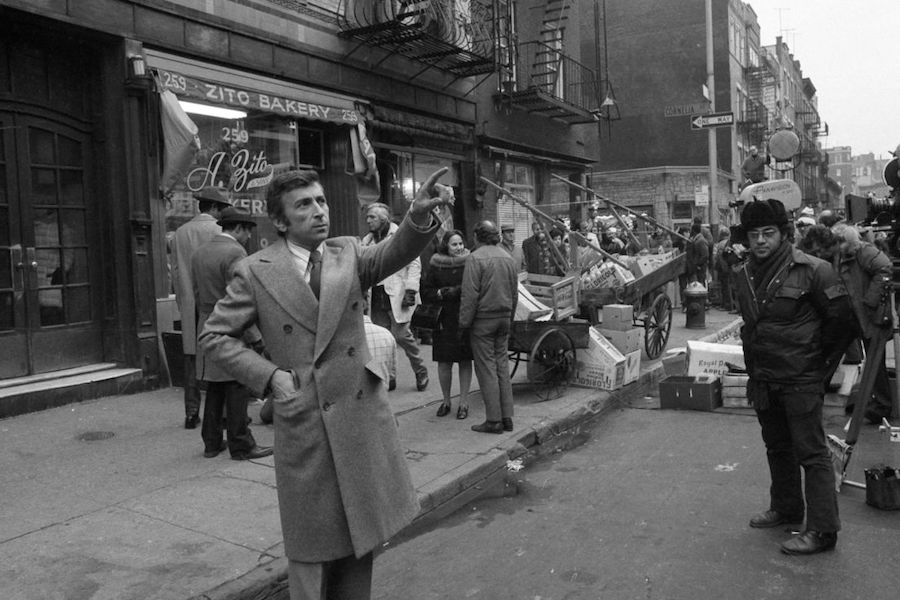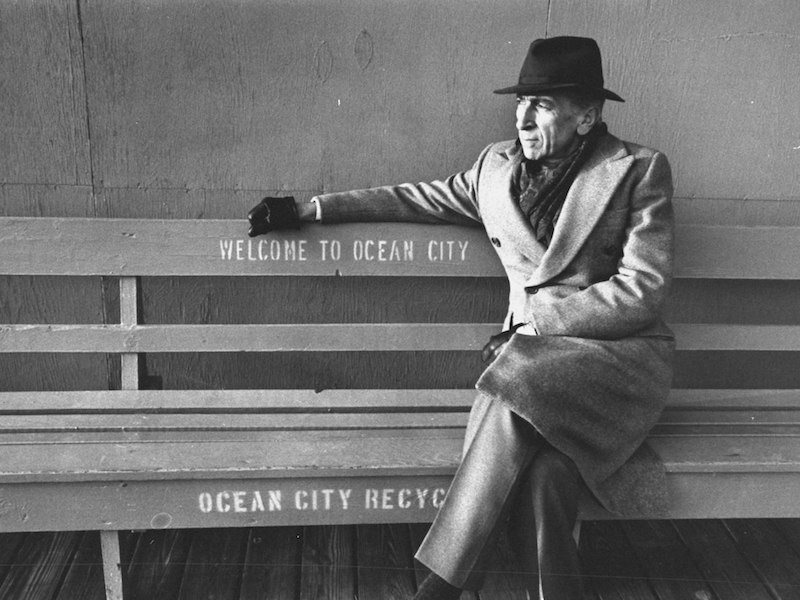 Talese sees himself not only as a connoisseur, but a patron and preservationist of fine tailoring, and ever since he started making a living as a writer, he has 'invested' much of his income in bespoke menswear. "I've always been able to justify this spending," he wrote for
VF
, "because I see myself as helping to underwrite the continued existence of an endangered species of craftsmen who produce handstitched apparel." 
Rationalising the sartorial compulsion, Talese continued, "
Whenever I purchase yet another suit, I remind myself that the money I'm spending would buy another man a new set of golf clubs. (I don't play golf.) Moreover, my entire wardrobe — between 80 and 90 suits from such distinguished names as Brioni, Zegna, Smalto, DiMitri, Battaglia, and Meledandri, as well as Cristiani — would hardly match the purchase price of any one of the 40-foot motor yachts I see in such abundance whenever I cross a bridge near my summer home in Ocean City, New Jersey." Admirable sentiments, even if spending the price of a boat on clothing does seem a tiny bit excessive. Almost 100 top-tier tailored suits? Um, yeah, that's a lot.
Talese is a man of appetites, who's been as prodigious in love as he has in letters and bespoke commissions. Fortunately for him, he found a life partner happy to abide his many romantic dalliances. In a recent
Vanity Fair
story on his wife since 1959, legendary literary editor Nan Talese, Gay explained the negotiations prior to his nuptials.
"I really have a fear of losing my freedom," he said. But Nan "guaranteed that I wouldn't have to. And it turns out that's the one pledge she made that lasted almost 60 years." So it was that, with his wife's permission, Talese spent much of the 1970s conducting deep and probing, first-hand (and many another appendage) research for his book on America's changing sexual mores,
Thy Neighbor's Wife
.
Assiduously and lasciviously gathering source material for the volume, Talese became the manager of Manhattan massage parlors and freely sampled their offerings, joined a Malibu nudist swinger's commune for six months, frequented sex clubs, participated in orgies, and basically criss-crossed the United States for eight years inking his nib — all in the name of journalism. Despite his long period of libertinism, he and Nan (bless her forbearing soul) remain an unshakable, unbreakable couple. During the decadent days when Gay was immersed in research for
Thy Neighbor's Wife
, Nan told
New York magazine
, "
There was just an assumption that I was suffering terribly and my husband had done this awful thing. But the fact is, he called me every single night from wherever he was. We never were apart for more than six weeks. And we used to meet for these romantic weekends in Chicago … and stay at The Drake. And no matter how bizarre it all was, I never felt deserted or unloved by him."
Talking about the salacious 1970s with an ABC TV interviewer, Gay posed the questions, "Did I have lust in my heart? Is that what you want to know? Of course I had lust in my heart. Did I ever fall in love with another person? No."
Aged 85, Gay Talese continues to write books — he's currently working on one about his remarkable six-decade marriage — as well as excellent articles for an array of august publications, like
The New Yorker
and
Vanity Fair
. He's still a fixture on New York's smarter social scene, out several nights a week, better dressed than you or I will ever be. Rakish? There's no 'ish' about it. Gay Talese is a rake incarnate.