Generation Game: Introducing Montague Ede Bespoke
The Rake meets with Antonia Ede, a Savile Row stalwart who has broken with tradition to found her own bespoke house, and who isn't afraid to do things a little differently.
Spend a few minutes chatting with Antonia Ede, bespoke cutter, tailor and founder of Montague Ede - London's latest bespoke house - and you'll immediately get the impression that you're in good hands, not only because Antonia is a thoroughly confident figurehead for her new studio on Soho's Brewer Street, but because her training speaks for itself. For context, Montague Ede is brand new, and the first time in Antonia's nine-year career in British tailoring that she's had her name above the door. Prior to establishing the house only a few months ago, she worked as a Cutter for three years at Hardy Amies, before moving to Huntsman for a further two and a half years, and was mentored first by the remarkable Stuart Lamprell and then by bespoke-legend Pat Murphy, during his tenure as Huntsman's Head Cutter. These two near-mythic figures combine almost a century of bespoke experience between them, this being something that Antonia evidently appreciates only too well. Strike up a conversation about tailoring and her time spent at Hardy's and Huntsman will surface without doubt - clearly, she has no qualms about deferring to her mentors. "I learned so much from both of them," she expands, "the way that they relate to their clients is so impressive. They're both good-old London boys and they've worked on Savile Row for decades. At Hardy's I learned everything from trimming to front of house sales. Huntsman was a different ball-game because its such a big house, but to work with Pat, a third generation tailor whose father even worked at Huntsman before him, was extraordinary." Even so, after nine years on the Row, the time came for Antonia to cut her own jib and to try something new. Indeed, freshness of approach seems key to Montague Ede, as is immediately apparent from Antonia's new choice of address. Together with talented bespoke shirtmaker Deema Abi-Chahine, she chose to break free of tailoring's golden mile and strike out in Soho. "We chose the Soho studio for two reasons," says Antonia, "firstly, the set up here gives us flexibility. At the end of the day, we're two chicks starting a company, its fairly unusual. Being in Soho gives us some freedom, we can be creative and not too traditional in what we're doing. And then of course, logistically, finding the right property in Mayfair is impossible - Mayfair is very 'closed doors' and we didn't want anything too polished. We wanted the workshop to be a part of the room."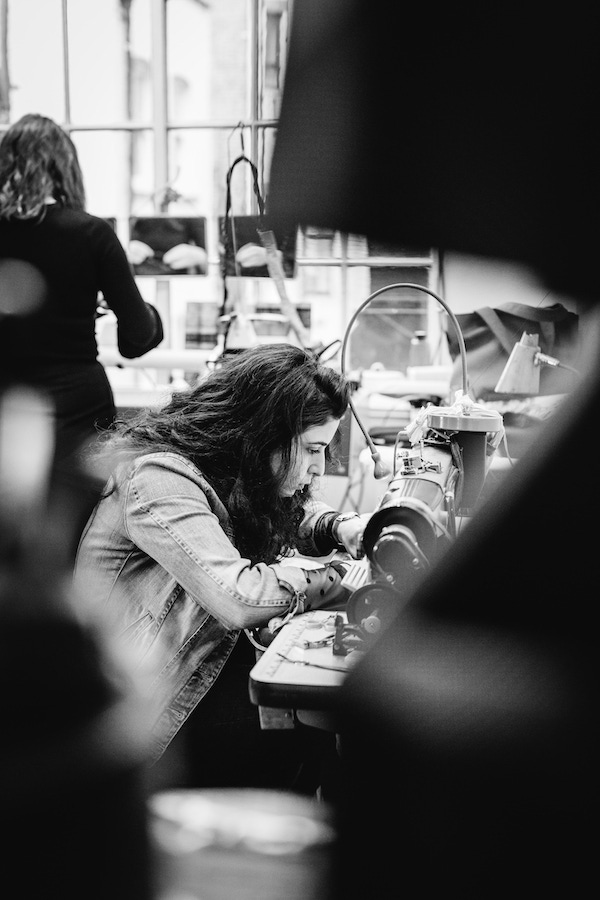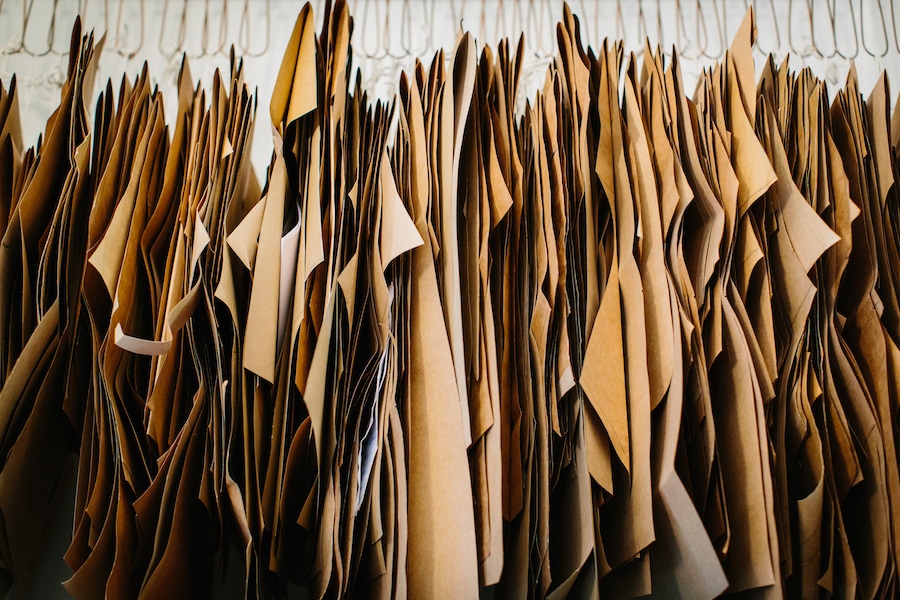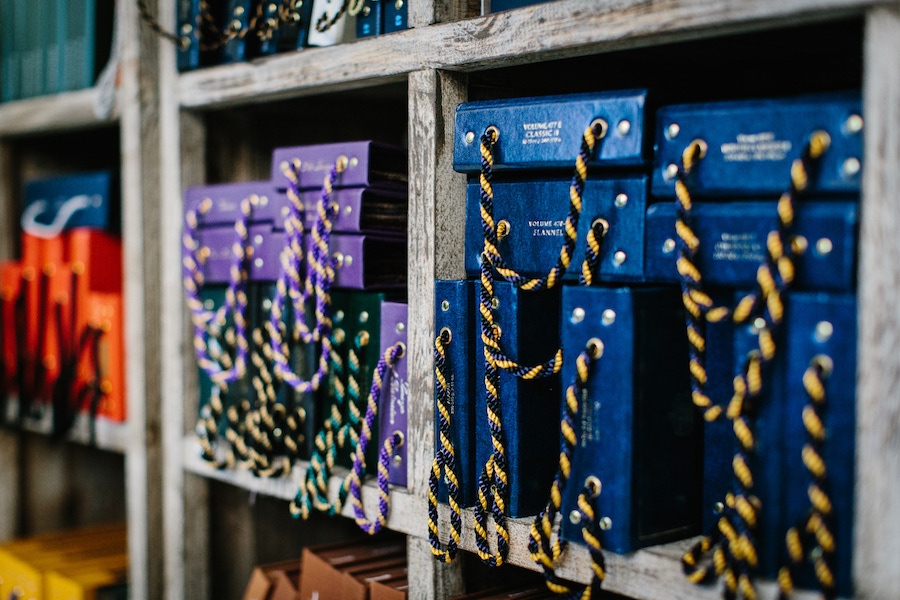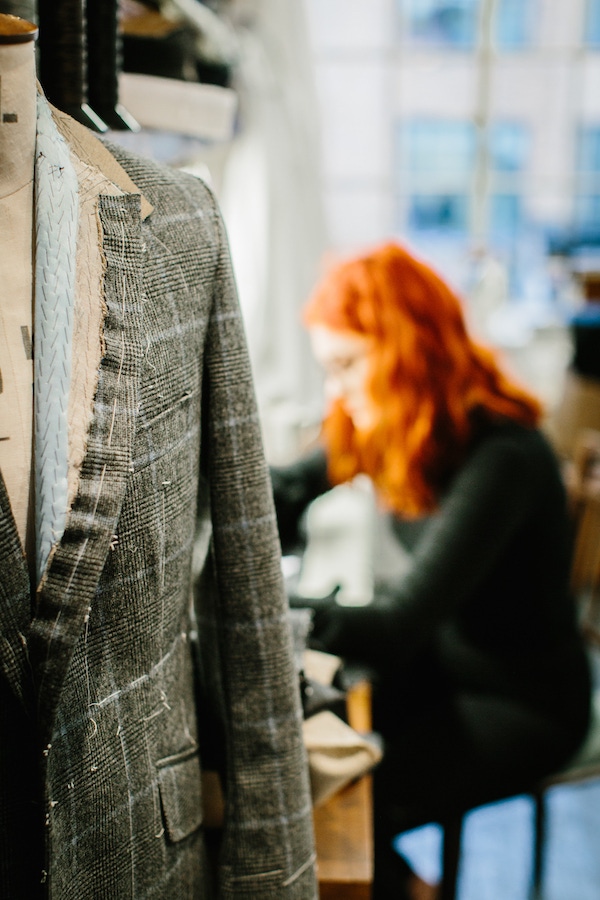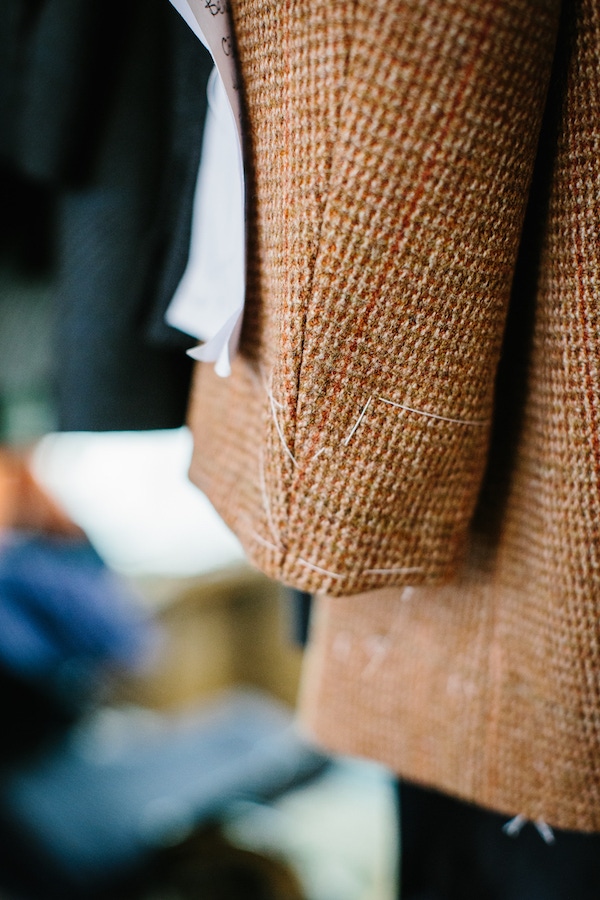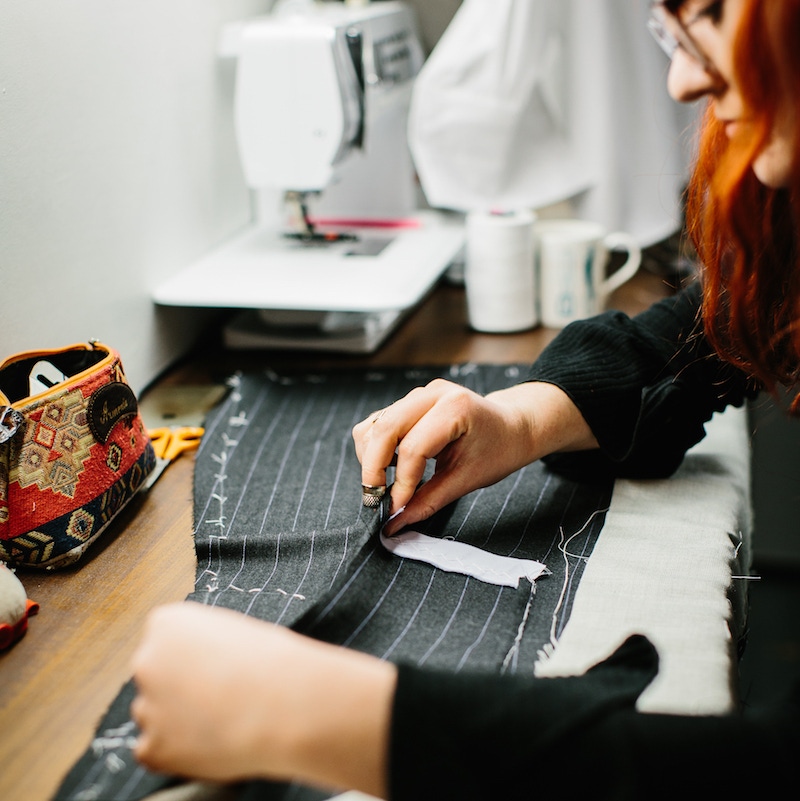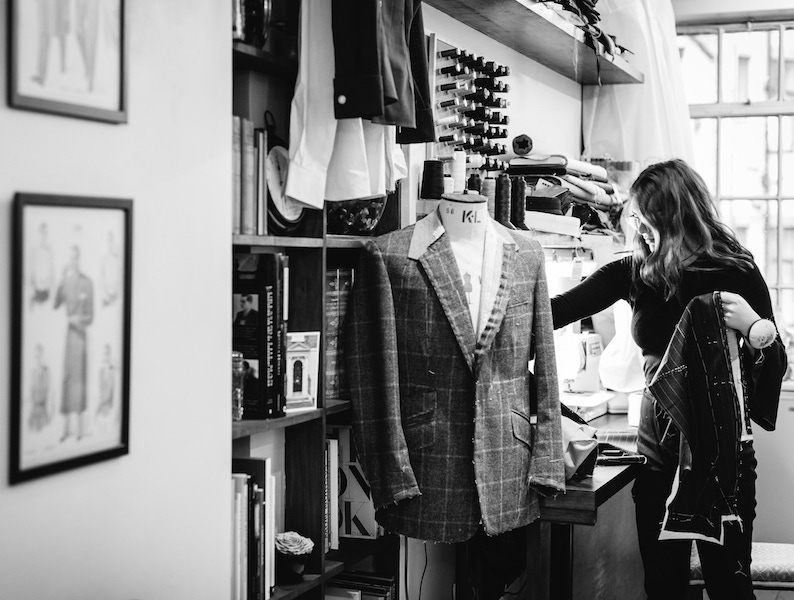 Clearly, this was the right call, because walking into the Montague Ede studio you're immediately hit with a sense of relaxed intimacy, and creativity. Everything is a little bit quirky, work benches are suitably strewn with half-cut or half-finished jobs and one gets the sense that although its a small space with only two craftspeople in it, its still busy and bustling. "Part of the joy of bespoke is letting the customer see the work that goes into a garment, and letting them see the person who worked on it; so they can understand where they trained, where they are now and how long they've been in the trade. Some shops are so pristine, to me it's counter-intuitive. If I was a bespoke customer, I'd like to know where my clothes were being made and cut." As you might well expect, this freshness of approach manifests itself in Antonia's own philosophy on cutting and making. "Naturally, I wanted to take elements of my time from both Huntsman and Hardy's, and put my own spin on them," she explains. "I think its hugely important to be flexible in modern tailoring, people get fixated on the idea of a 'house cut' nowadays. I really believe that bespoke, and particularly Savile Row, has to be prepared to move with the times. Who am I to tell a customer what is or isn't appropriate? We are there to use our technical ability to realise what the customer wants, and to harness his creativity - its a partnership. Personally, I love proper old-school British tailoring; a sharp clean shoulder, a good chest, nipped in waist and a bit of flair in the skirt (or as Pat called it, 'bosh'). But if a customer wants a shirtsleeve shoulder, I'll do it and I'll enjoy it." Clearly, this new chapter in Antonia's career is a tremendously exciting step. Moreover, her star is set to shine even brighter still with the coming of the Golden Shears this spring - for which she's been selected as a technical judge - a clear mark of her reputation within the tailoring community. "The old timers know how to process everything," she jokes, "As the newbie I was the last judge to get through everything when we were looking at the finalists work. But it's such a great institution and having seen first-hand the love and workmanship that goes into each entry, it's great to know that the next generation is so committed." The irony of course is that Antonia really forms a part of this next, fresh-thinking generation herself, and in establishing her own house she's doing more than her fair share to move the story of British tailoring forward. One can't help but feel that the future is looking rosy for Montague Ede, and so it should be. If you're going to be in Soho any time soon and you've got a few minutes to kill, why not pay Antonia a visit? I guarantee you'll leave hooked.
www.montagueede.com