George Cleverley: Never Standing Still
Traditional British shoemaker George Cleverley continue to adapt their ready-to-wear line, with refreshing contemporary styles blended in with new iterations of their iconic models.
When it was put to Manolo Blahnik, "Who wore the best men's shoes?" by distinguished menswear journalist Peter Howarth – the Spanish fashion designer and founder of the eponymous high-end shoe brand offered a surprising reply. "It was Tina Chow," he said. "She used to wear mostly men's shoes – by George Cleverley." Blahnik went on to say: "I've never seen a woman so elegant". It would be hard to disagree with Manolo. Tina's gamine yet delicate beauty – mixed in with her Eurasian heritage, saw her become one of the most influential models of all-time – and a favourite muse for the likes of Helmut Newton and Cecil Beaton. Transatlantic relationships with clientele, many of whom happen to be some of the most iconic and celebrated individuals in the history of entertainment – have been formed organically. It is perhaps what sets the brand apart from many other shoemakers. They never give shoes away for free or sponsor famous people. Instead, many of their custom comes their way through word of mouth. It is known that Tina's husband of 18 years, Michael Chow personally recommends George Cleverley to his friends and customers of his restaurants.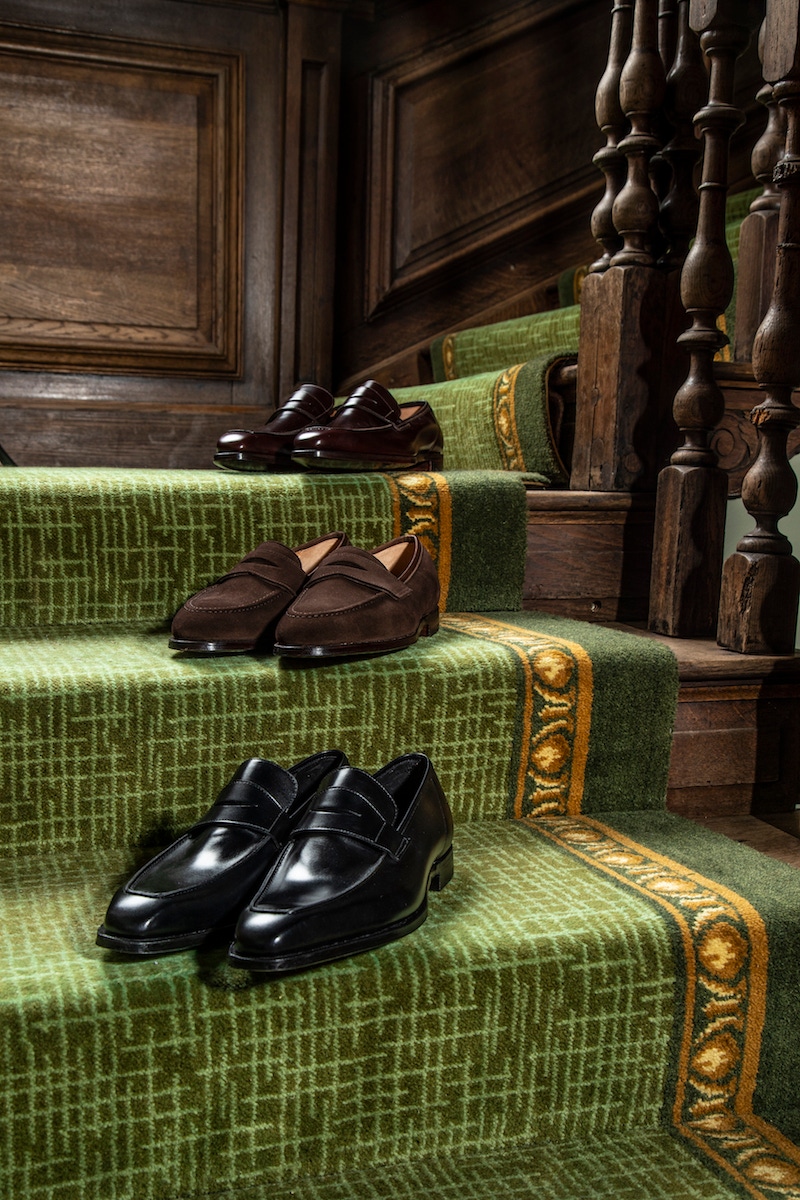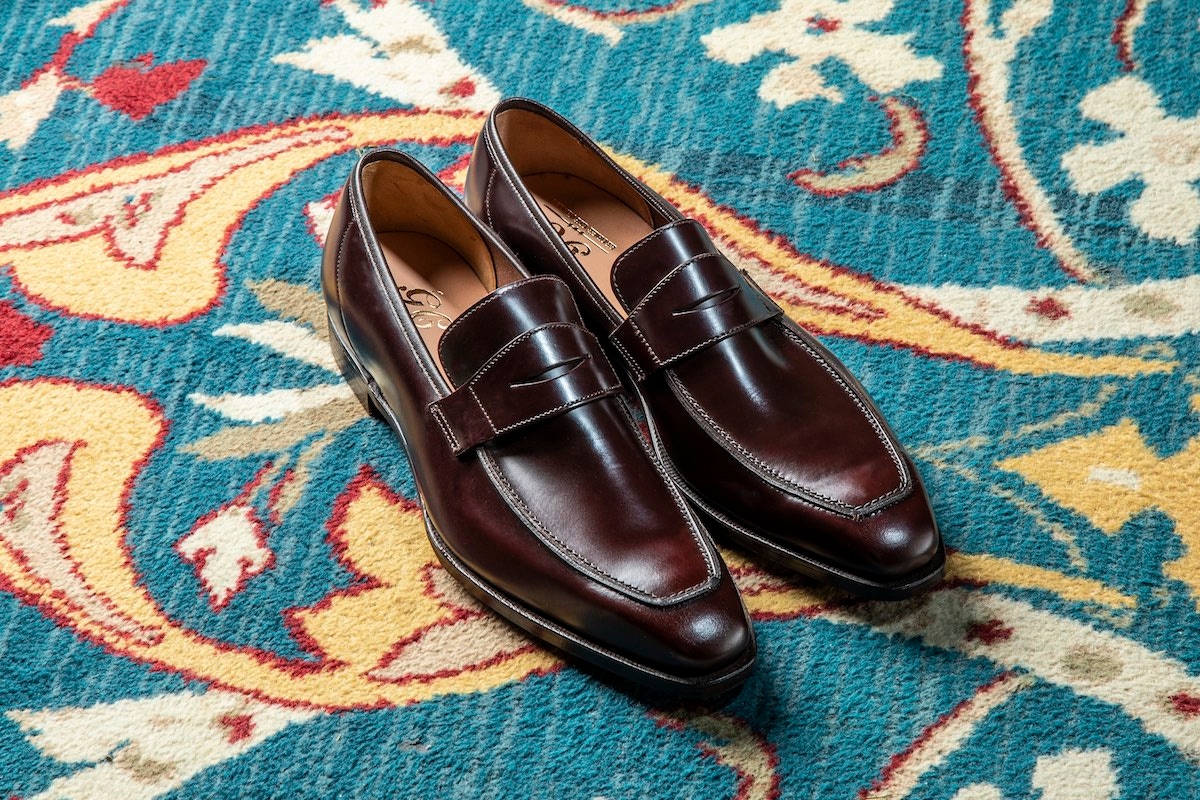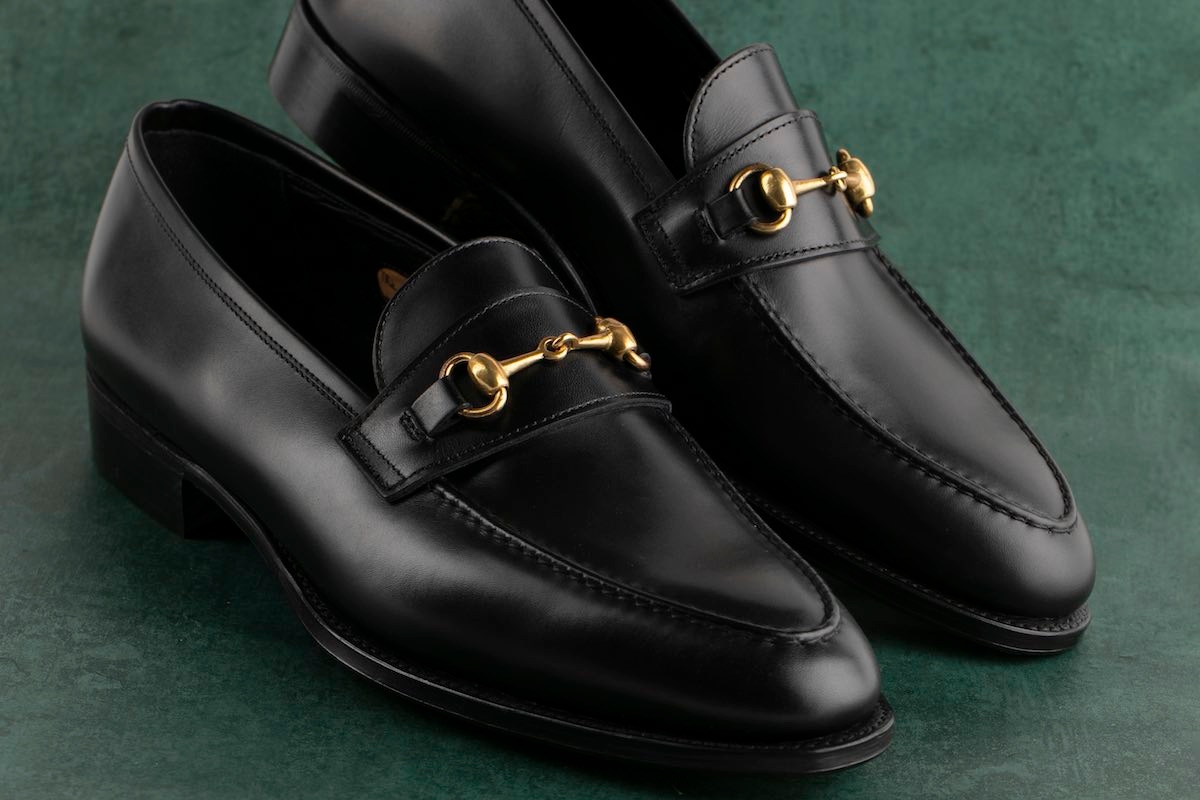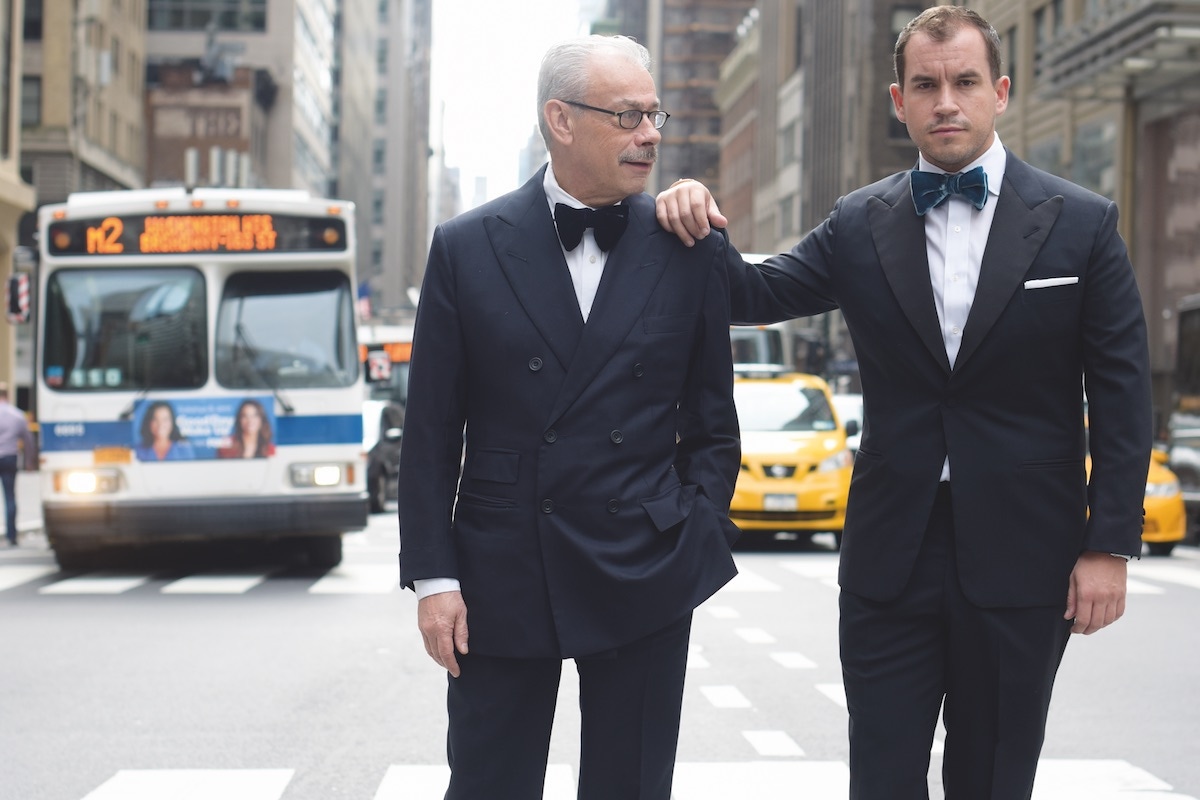 Founded in 1958 by George Cleverley, the firm remains family-run by his star pupil George Glasgow Sr. (current Chairman) and Glasgow's son, George Glasgow Jr. (CEO & Creative Director), preserving the brand's heritage. It is a tall order extending the legacy of a company whose past patrons include Sir Winston Churchill, Humphrey Bogart and
Baron de Redé
. They remain firmly part of Cleverley's identity, and so do their existing names of that ilk, but it is a testament to father and son that they have sympathetically and successfully evolved the business to appeal to a wider and younger audience. Part of the reason for this is applying their bespoke credentials to ready-to-wear styles. TheRake.com has had the pleasure of stocking a number of these models for a few years now, but as ever with Cleverley they continue to adapt their offering with more contemporary styles to suit today's tastes, whilst producing new iterations of classic Cleverley models.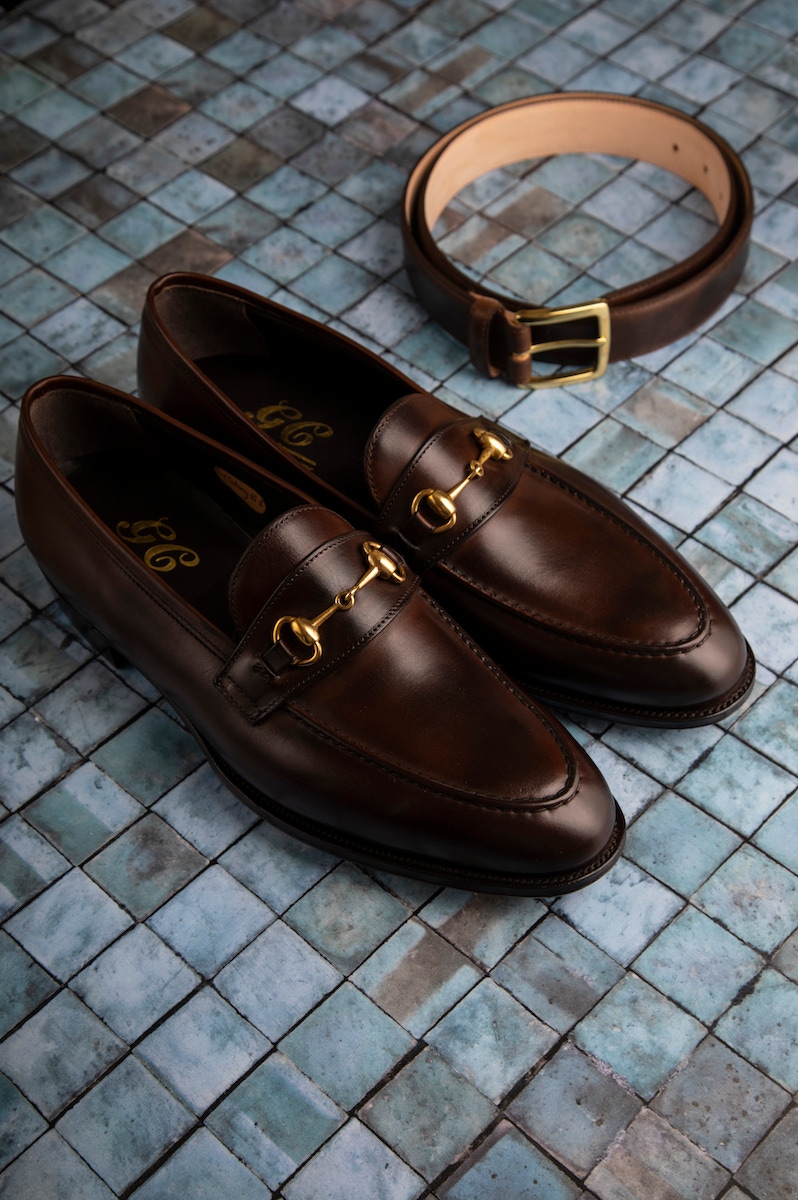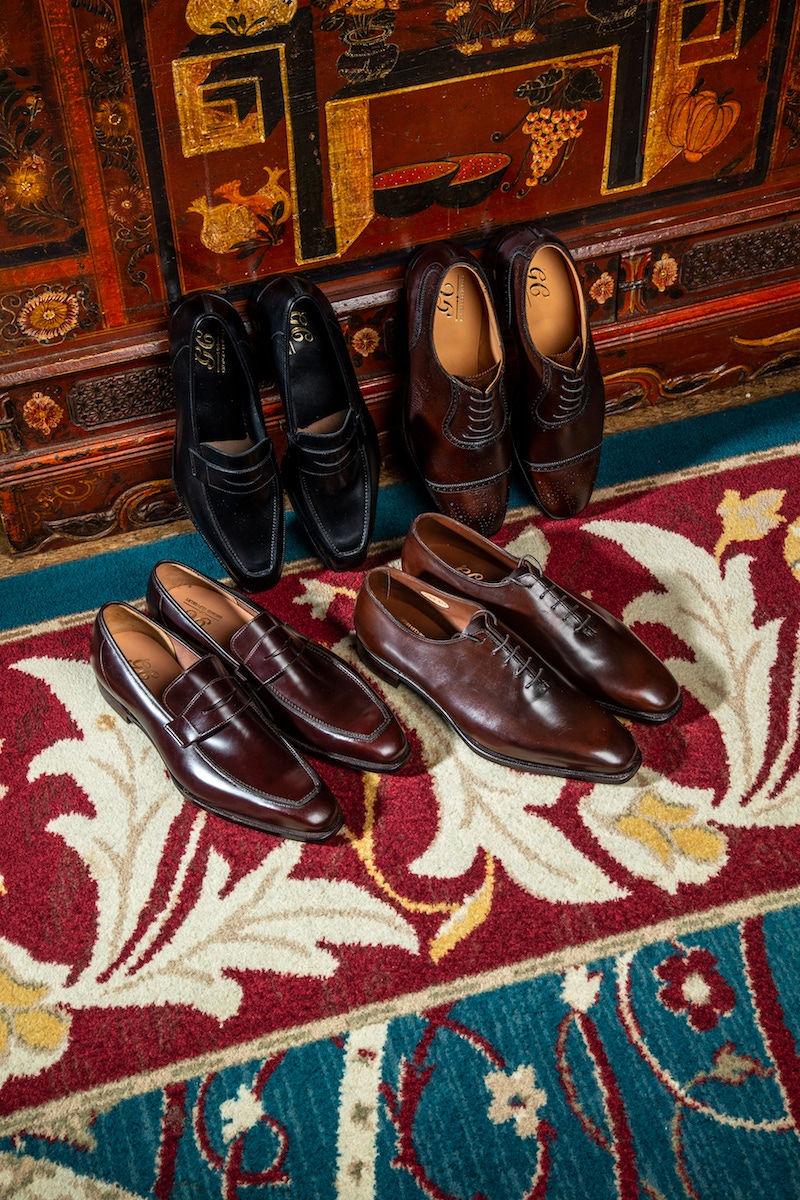 Not just admired by the equine turf's smart set, the horsebit loafer conforms to any age group, demographic or dress code. Expertly made in dark brown or a smooth black calf leather, Cleverley's Colony loafer is detailed with the iconic hardware in burnished-gold. They're uniformly adept at being the focal point with jeans in a casual setting or with more formal attire, at an event such as 'Glorious Goodwood'. Cleverley has several shoes named after stylish clients. One is the Adrian loafer, made for the acerbic and elegant journalist AA Gill. A classic loafer with braided interlacing, the Adrian features leather linings and Goodyear®-welted soles. American college chaps often wore tassel loafers with loungewear in and around their dorms, but such is their versatility, that the Adrian model in both brown suede and black calf can be worn with suits in the financial districts, or in more casual environments. One of George Cleverley's core styles and a particular favourite of George Glasgow Jr's., is the unlined George penny loafer. Mr Cleverley used to describe the distinctive toe shape of his shoes as "suspiciously square", and the George in either a black or brown/burgundy calf leather is a fine example.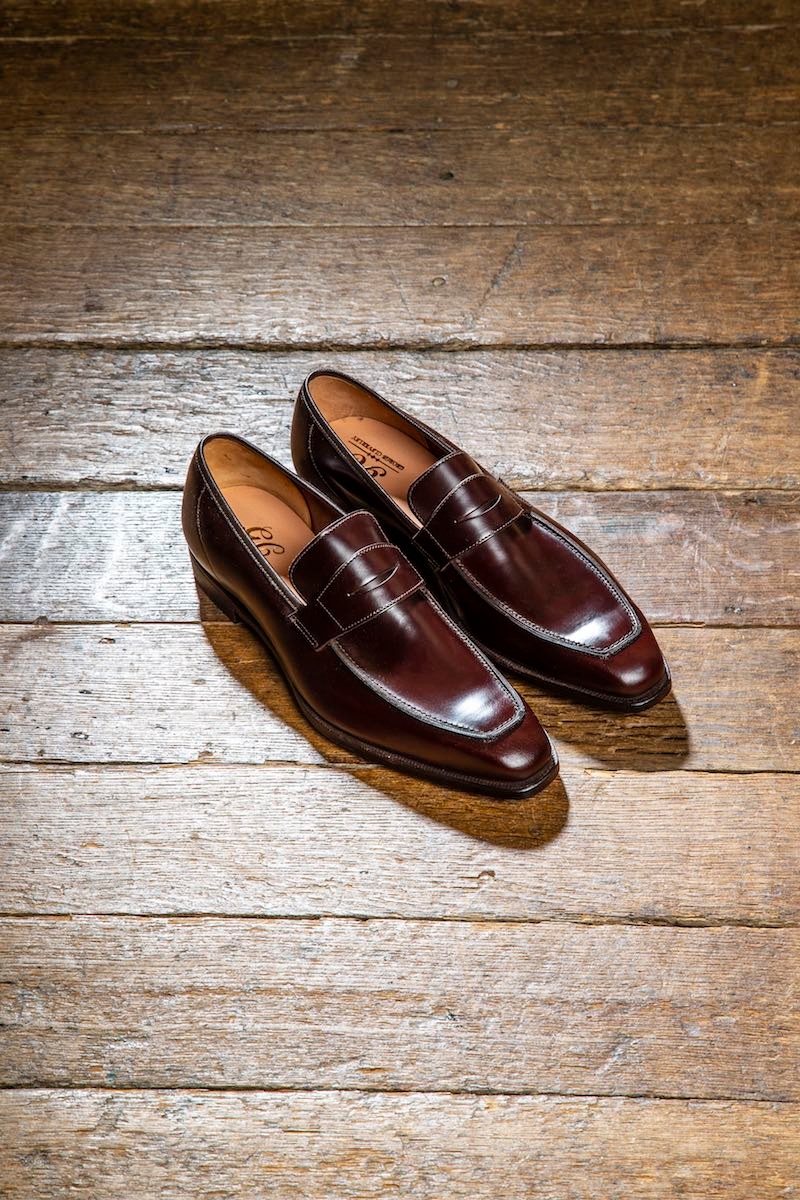 As recently as February 2020, City gents were consumed with the commute into Bank station. They donned their trusty Oxfords and by the time they got home at 9pm, that was predominantly all the footwear they needed. As the big banks summon back their staff, it appears to begin with, that it will be done so on a rota. On the days City high-flyers remain at home, it is quite feasible they take their kids to nursery, walk the dog and do the grocery shopping in work intervals. Good on the individual who does all three, however, it will require the addition of more adaptable and casual shoe styles. Enter the chukka boot - one of the best-selling shoe designs of all-time, whose appeal to such a cross-section of menswear enthusiasts must be unrivalled. There's plenty on the market, but Cleverley's Nathan style, would be a shrewd investment. It is very rare you get the chance to purchase a chukka boot where highly regarded craftsman have applied bespoke techniques to its construction, whilst being at a very attainable price point. Elsewhere, made from the finest scotch grain calf leather with Dainite rubber soles, their classic full brogue Henry model is robust yet smart enough for most environments. Their Archie derby shoe has similar virtues, in that its studded Dainite rubber soles enable you to wear the shoes in rougher terrain. It has a plain yet neat front which makes them suitable for smart-casual events, also. Whether it be the Far East, Britain or Hollywood, the latter two of which George Glasgow Jr. divides his time, George Cleverley are arguably the most well-renowned bespoke shoemaker doing business in all three places. Despite having such an influence in the environs of bespoke, father and son have masterfully used this prestige - to accommodate an ever-expanding legion of followers that are seeking ready-to-wear shoes, that imbue elements of bespoke. Shoes of this nature are usually overlooked on price, but George Cleverley continue to buck the trend, by adopting a price position that is extremely accessible.