Get the Style: The Irishman
Martin Scorsese's highly anticipated gangster epic The Irishman is 2019's must-see, not least for the myriad style lessons...
If there is anything Martin Scorsese doesn't do, it's a half-arsed job. Never has this been more apparent than with his latest piece of work, The Irishman, an extraordinary three-and-a-half hour long gangster epic that has already been dubbed a modern classic, with critics calling it the director's best work yet. Starring Scorsese's long-time collaborator Robert De Niro alongside Al Pacino, Joe Pesci and Stephen Graham, the film charts the tale of a World War 2 veteran, Frank Sheeran (De Niro), who becomes a hitman and falls in with mobsters Russell Bufalino (Pesci) and Jimmy Hoffa (Pacino), leading to decades of crime and conflict.
Filled with Scorsese's usual hallmarks of gripping mob violence, a killer soundtrack and intense character-driven plot, The Irishman also happens to be brimming with style that we simply can't get enough of. Renowned Hollywood costume designer Sandy Powell was in charge of costumes and styling - a mammoth task for a film that spans 50 years, but one she threw herself into fully, delving into intensive research and sifting through decades worth of trends. She chose to steer clear of the flashy wardrobes of mob movies like 'Goodfellas', instead opting for more subtle, everyday styling to suggest that this is a pack of smooth criminals who prefer to fly under-the-radar.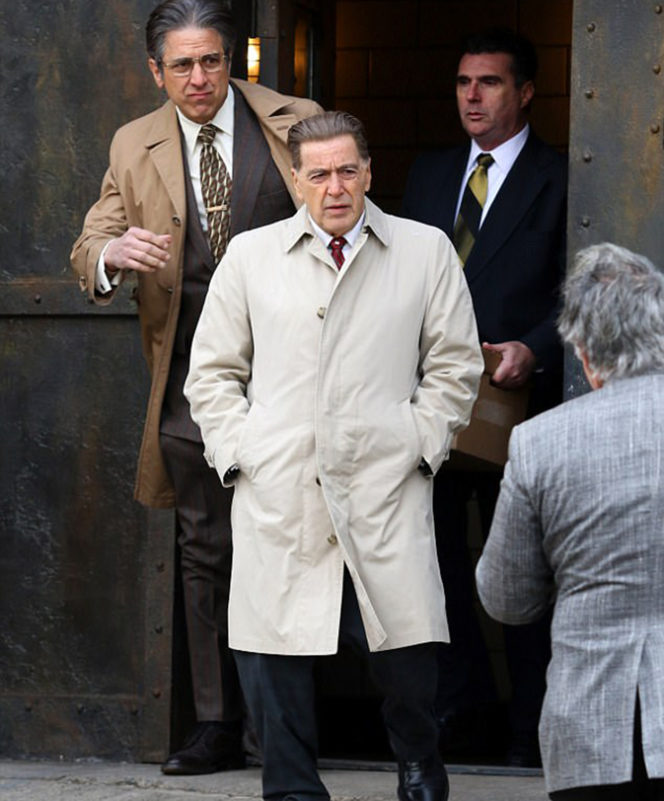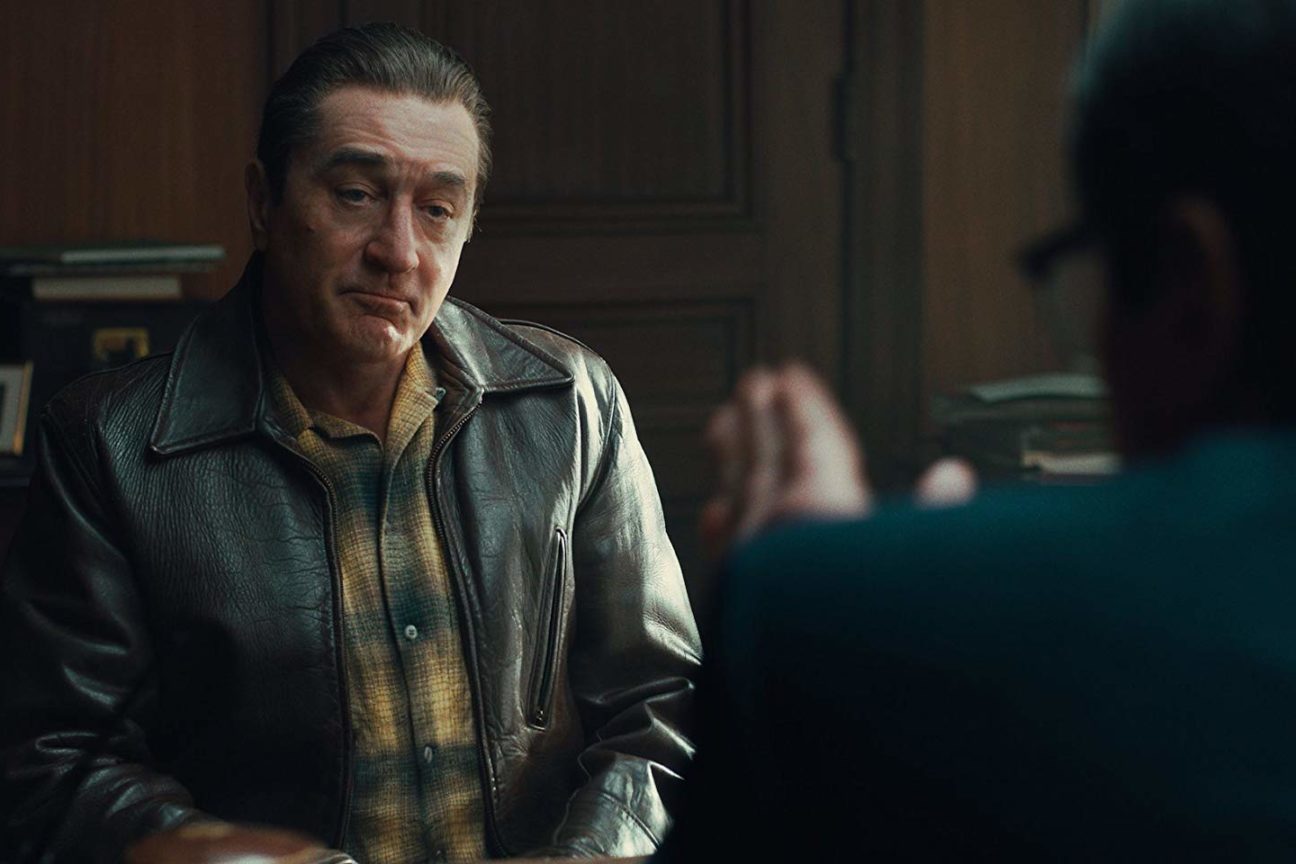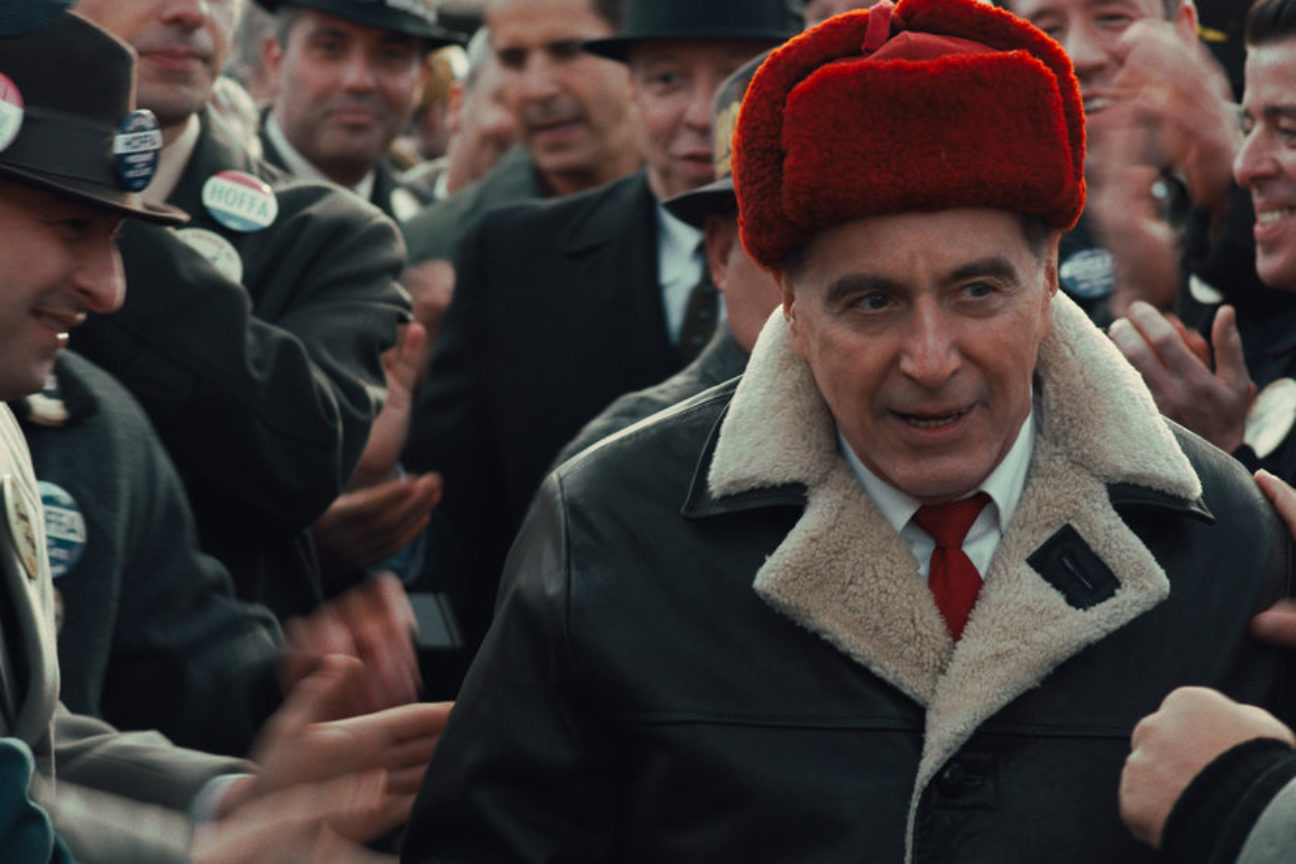 The result of Powell's work is a piece of sartorial artistry that has us hurriedly filling our virtual shopping bags with '50s, '60s and '70s-inspired garments. Take the boxy Cuban collar (aka revere or camp collar) shirt for example - a 1950s-style relaxed approach to tailoring that has long been dividing menswear enthusiasts due to its perceived informality and beachy connotations. However, when sported in The Irishman by De Niro, Pesci, Pacino and co, it exudes an undeniable loucheness that we yearn to channel, particularly when we see the style of shirt paired with dark, identity-concealing wayfarer sunglasses. There is a certain air of confidence that comes from the fearlessness with which the leading men sport their colourful, patterned shirts, the slightest reveal of chest hair reinforcing their machismo. The casualness of the Cuban collar shirt in certain scenes is offset by the many instances of sophisticated suiting in others. These mafia men mean business, and they express it via sharp, boxy silhouettes, wide collared jackets and wide, boldly patterned ties. To exude a similar level of rakish assurance, look to revered tailoring houses such as Edward Sexton, Paul Stuart and New & Lingwood, whose classic garments are at once elegant and connotative of power and command.
Another sartorial highlight of the film comes in the form of the rich melange of outerwear. Over the course of the narrative, viewers are treated to scenes of the mobsters clad in their gloriously lived-in leather and shearling jackets and trench coats. The continued reliance upon these garments throughout the five decades that the film spans is proof of their enduring timelessness. These are the staples that we return to every autumn and winter - trusty investment pieces that never fail us. And the labels that create them are undying in their commitment to true quality and craftsmanship - the likes of Schott, Chapal and Alfredo Rifugio for leather and shearling jackets and Valstar and L'Impermeabile for trenches.
Given that the rest of the mobsters' wardrobes are somewhat pared back, their donning of insignia rings is particularly striking; a way of communicating power, authority and belonging. Frank's huge liberty coin signet ring, which he wears on his ring finger, is given to him by Russell as a way of welcoming him into the mob. Today, insignia rings are considered elegant and classic accessories in a man's wardrobe, bringing character to any look. Opt for a plain, minimal style, like
Phira London
's understated gold vermeil and sterling silver offerings, or something with a bit more flair, such as
Marco Del Maso
's engraved oxidised silver pieces.
Ultimately, The Irishman is a lesson in dressing well at every age. As the film jumps back and forth between decades, showing the characters at various stages of their lives, one thing persists - style. Invest in timeless classics and you too can achieve it.