Gloverall: A British Classic
Famous for producing the indestructible archetype winter coat, Gloverall have transformed the duffle coat from naval origins into a British style staple, that now comprises a selection of quality fabrics from Italian wool to English Melton wool.
A true original, often imitated but never bettered, Gloverall's Monty duffle coat was inspired – as is so often the case – by a military man. WWII Field Marshall Bernard Law Montgomery must have made quite the impression. Aside from being a decorated war-hero, and the namesake of a rather popular, gin-heavy, cocktail that Ernest Hemingway himself enjoyed at Harry's Bar in Venice; 'Monty' as he was affectionately known, was also the inspiration of Gloverall's now iconic duffle coat. There are a few things Montgomery shares in common with Gloverall's outerwear - which you can shop now on The Rake. Gloverall's coats are made entirely in England. Both man and coat are dashing yet tough (with fabrics from Abraham Moon and Fox Brothers, you can be sure of the jacket's durability), and underpinning everything is a nostalgia for British maritime wear – something which today is experiencing a resurgence.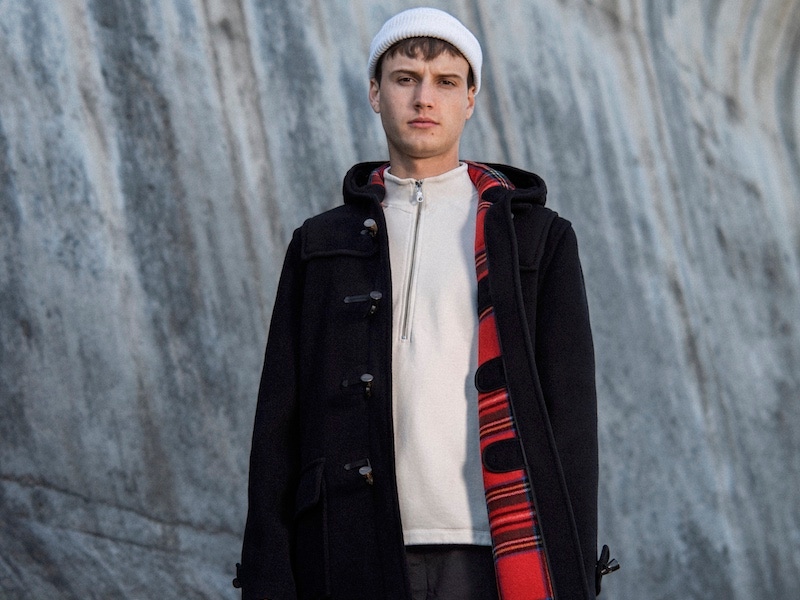 Resurgence or no, Gloverall pieces have always been timeless. Begun after WWII by Messrs Harold and Freda, whose store
Gloves and Overall
began selling Duffle Coats as surplus, Gloverall was established after both men decided to produce their own Duffle coats. Their sweeping, oversized silhouettes and wooden toggles were favoured for smart-casual mid-century style. Stirling Moss would wear his at the Monaco Grand Prix, and celebrities or artists wore them countless times on-screen: David Niven and Gregory Peck, but also Bardot, Bing Crosby, and David Bowie: three different types of cultural icons, but cultural icons no less (behind the screen, Stanley Kubrick was also fan of his Gloverall). This inspired a legacy of great people in Gloverall that continues today. It was in the 1970s that the coat-maker expanded its range into bomber jackets, classic overcoats, and more; and in the 1980s, they made much of the outerwear for the British Olympic and Winter Olympic teams. Today, Gloverall has earned itself a reputation as a quintessentially British brand. The home of the duffle coat, and other exceptionally well-made and stylish pieces of outerwear.