Gordon Parks: Through the Lens
We examine the work – and exceptional style – of photographer, filmmaker, musician and writer Gordon Parks, whose legacy is being embraced by a new generation of influential artists.
A recent exhibition on the photographer and filmmaker Gordon Parks could not be better timed. At New York's Jack Shainman Gallery through March,
Gordon Parks: I Am You Part 2
captures the undimmed relevance of a self-taught pioneer in whose slipstream have followed a generation of genre-resistant black artists. Rapper Kendrick Lamar recreated so many of Parks' photographs in the video for his song 'ELEMENT.' that a separate New York exhibition recently showcased the overlaps between the two. Why is Parks so influential, and how does his style stand up today?
The youngest of fifteen children, Parks grew up on a farm in Kansas, where he attended a segregated school and took an early job as a brothel pianist. Having bought a camera at a thrift store, he won a fellowship with the Farm Security Administration (FSA), a government programme aimed at combating poverty in rural America. His 1948 project on Harlem caught the eye of
Life
, who made him the first black staffer at a magazine with an almost exclusively white readership.
Parks' ability to frame the struggles of the black working-class in a visual grammar relatable to
Life
's privileged audiences made a genuine social impact. 'American Gothic' (1942) reworked Grant Wood's painting of grim-faced white patriots to depict FSA cleaner Ella Watson with a mop and a broom in front of the national flag. A photo negative of the American Dream, it burnishes the exhaustion of a woman whose father and husband had been murdered with the anger of a photographer who had himself been refused service at a cinema, a restaurant and a coat shop earlier that day.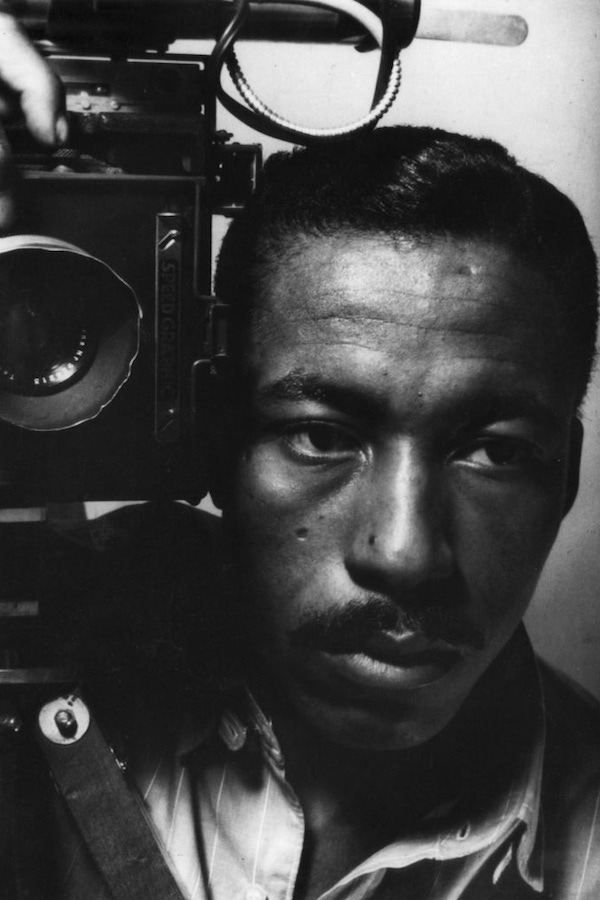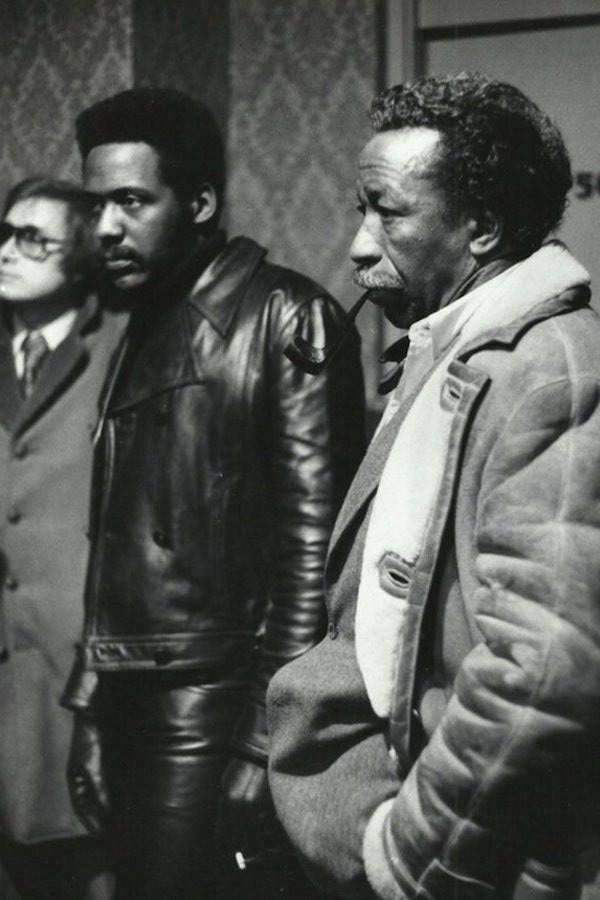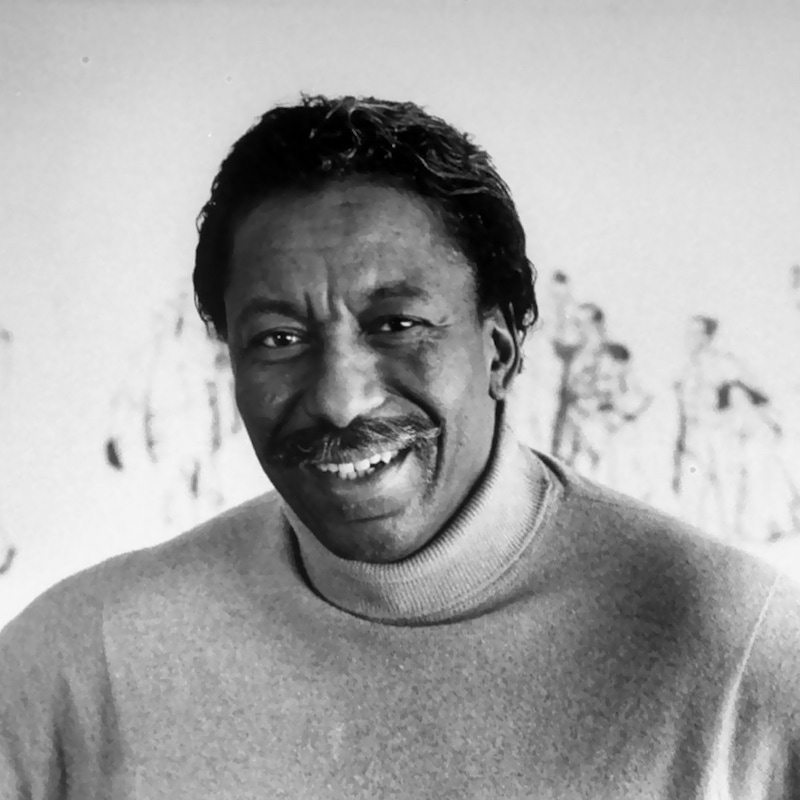 As Parks' prestige grew, so did his editorial control over the notes that accompanied the pictures. Compare the rewritten conservatism of
Harlem Gang Leader
(1948), a series Parks originally wanted to offer an open perspective on the possibility for redemption, to the more nuanced
The White Man's Day Is Almost Over
(1963), his essay on the Black Muslim community whose leader Malcolm X felt such a rapport he made Parks godfather to one of his children.
Though backlit with a harsh political reality, Parks' composition often drifts into the surreal: 'Doll Test' (1947) has an uneasy fairy-tale optimism;
'A Man Becomes Invisible'
 (1952) plunges the hero of Ralph Ellison's
Invisible Man
into a manhole underground; in 'Boy With June Bug' (1963), a boy dozes in a field as a tethered insect tied crawls on his face, an image one critic interpreted as Gordon's own life story.
Parks transitioned seamlessly into high fashion and became
Vogue
's first black photographer (another echo with today, as British
Vogue
's first black editor Edward Enninful seeks to recalibrate the magazine's racial focus). In his 1990 autobiography
Voices In The Mirror
, Parks said of
Vogue
: "I studied the names of its famous photographers - Steichen, Blumenfeld, Horst, Beaton, Hoyningen-Huené, thinking meanwhile that my own name could look quite natural among them." Undaunted by celebrities, he photographed Iman, Muhammad Ali, Ingrid Bergman, Duke Ellington, Eartha Kitt and the sculptor Giacometti, though he grew impatient with the entitled whims of the models.
His cinematic career showed a similar duality to his photographs. He became the first black artist to produce and direct a major Hollywood film with
The Learning Tree
(1969), an adaptation of his autobiographical 1963 novel about a young man coming of age in 1920s Kansas (Parks also wrote the music and the script). Very different though just as symbolic,
Shaft
(1971) reappropriated black stereotypes with a leather-jacketed swagger complemented by Isaac Hayes' score, a counterpoint to Sidney Poitier's idealised doctors and teachers. A sometime poet, jazz pianist, abstract painter and classical composer, Parks also wrote
Martin
, a ballet tribute to Martin Luther King.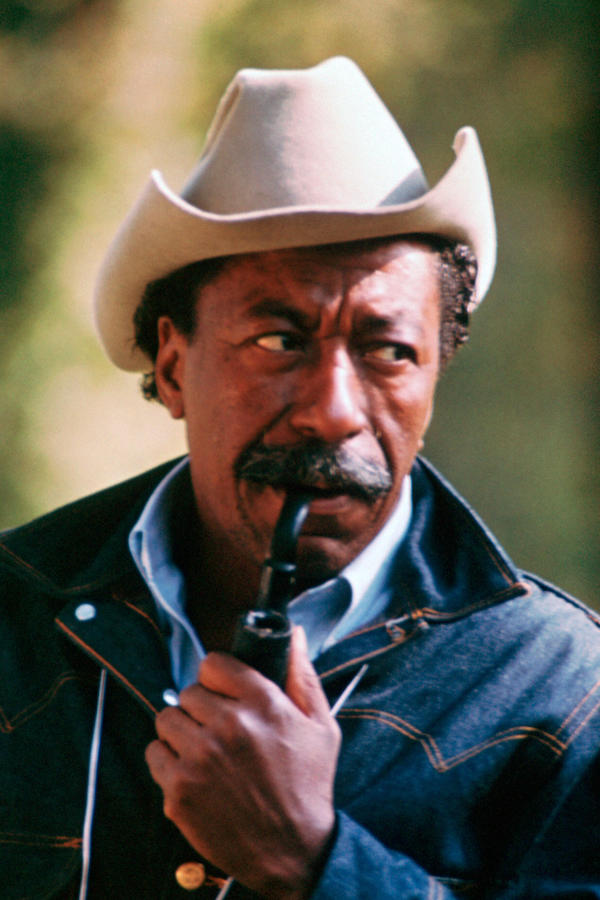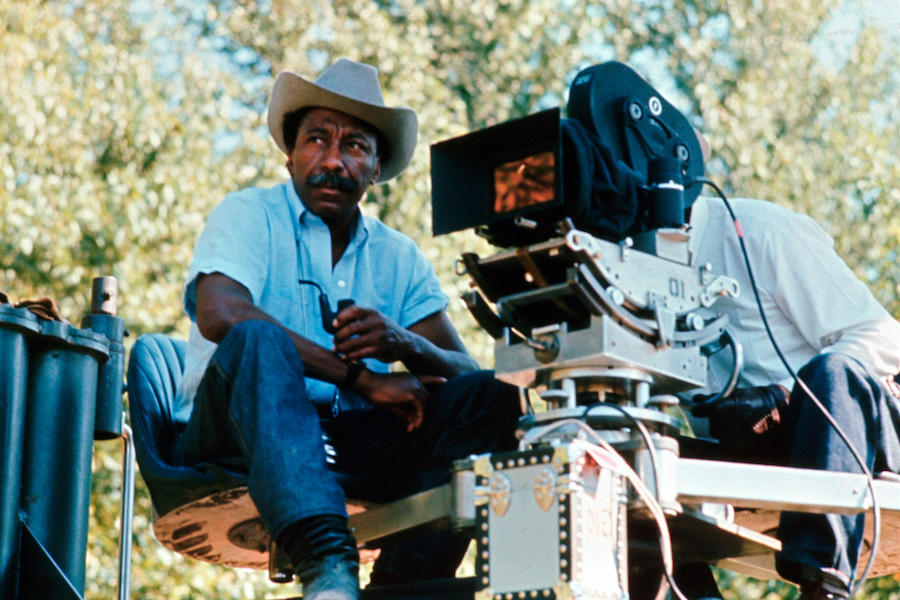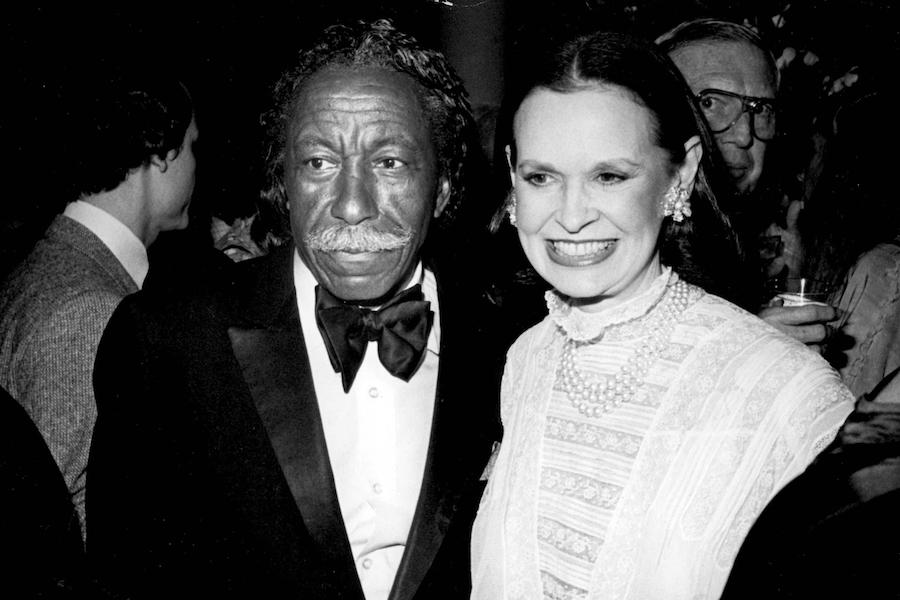 In private, he shared the elegance, modernity and rigour of his work. His dress sense was an extension of his artistic versatility, a mix of casualwear (roll necks, trench coats and chore coats similar to Shaft himself) and more formal dress, often accessorised with a pipe. Between three marriages, he romanced heiress Gloria Vanderbilt and
Sex and the City
creator Candace Bushnell (she was 18, he 58).
Since his death at the age of 93 in 2006, Parks' influence has been palpable in some of the most urgent art of today. In Jordan Peele's
Get Out
(which won the Oscar for Best Original Screenplay this year), Daniel Kaluuya's photographer Chris recalls Parks himself, just as the metaphor of the "Sunken Place" rhymes with Parks' Invisible Manhole-underground. There's a shadow of
The Learning Tree
's poetic deconstruction of burgeoning black masculinity in
Moonlight
, and the moral ambiguity of Mahershala Ali's drug-dealing surrogate father figure in the ambivalence of Parks' work on gangs.
Shaft
, an early black superhero of sorts, prefigures
Black Panther
. Parks' closest kindred spirit might be Donald Glover, a cross-form prodigy whose masterful TV series
Atlanta
returned last week. In a
recent New Yorker profile
, Glover put forward the paradox that "blackness is always seen through a lens of whiteness", but that now white America likes seeing itself through a black lens.
For the age of Trump and Black Lives Matter, it's apt and exhilarating that the same individual could inspire such different artists. In the notes to his 1967 project on the Fontanelles, Parks defined himself through his audience: "What I want. What I Am. What you force me to be is what you are. For I am you, staring back from a mirror of poverty and despair, of revolt and freedom. Look at me and know that to destroy me is to destroy yourself." Twelve years later in his memoir
To Smile in Autumn
, he acknowledged a porous mystique: "I've disappeared into myself so many different ways that I don't know who 'me' is." Enigmatic, decorous, reflective, Gordon Parks is a double master of blackness through a white lens and whiteness through a black lens, the invisible man as unforgettable icon.