Goss Bros
Igor Cassini — Ghighi to his friends — was a Russian aristocrat with a bloodline to the Tsars who became America's most influential gossip columnist with a hotline to the White House. Originally published in Issue 39 of The Rake, Nick Foulkes writes that together with his brother Oleg, the dashing immigrants (and playboys) were the forerunners of today's celeb-centred high society — until, they fell foul of the Kennedys.
A couple of years ago I wrote a book about the jet set. As a term today it has lost much of its power, but in the middle years of the previous century they were the most evocative six letters in the world: shorthand for a life of plutocratic sophistication that had been liberated by the arrival of jet air travel. Of course, one of the first things I did was track down the etymology of the term, and with it stumbled across one of the most entertaining fraternal double acts, who had seduced and partied their way around the world as if they were characters in a jet-age Balzac novel. Two world wars and sundry revolutions had thrown an entire generation of dethroned royalty and deracinated nobility on to the international social circuit, pushing the social centre of gravity across the Atlantic to the glittering grid-like streets and concrete canyons of New York City. "Not since the French revolution had so many talented, prosperous and well-educated refugees gathered in New York at the same moment in history," observed the authors of On the Town in New York, a social history of New York nightlife. "Their presence contributed greatly to the status of New York, establishing the city once and for all as the cultural capital of a disjointed world." Born into a world that had ceased to exist, some of these refugees had treasures to sell and jewels to pawn, but those who did not would be forced to take drastic action and do something that would never have occurred to their parents or grandparents: they would have to work for a living. It was an interesting time — the world was modern, yet old-world lineage, manners and charm still mattered. An aristocrat could quite easily be a newspaper columnist, as was the case with the man who came up with a name for this new type of socialite. He may have been the grandson of the Tsarist diplomat Arthur Paul Nicholas Cassini, Marquis of Capuzzuchi of Bologna, Count of Cassini, but Igor Cassini — Ghighi to his friends and 'Cholly Knickerbocker' to the millions who read his column — was the most influential gossip columnist in America. As is often the case with powerful gossip columnists, Ghighi soon became more important than the people he wrote about, and for a couple of decades he and his dress-designer brother Oleg were two of the biggest beasts of post-war New York society. Even by the standards of an age that excelled in producing ladies' men, the lively, colourful and oh-so-charming Cassini brothers were exceptional. Theirs was the era celebrated by the television show Mad Men, but while Don Draper and his ilk were wage slaves in Manhattan who drank and smoked their way through a working day enlivened by affairs with co-workers (before returning to their families in the suburbs to drink and smoke some more), the Cassinis were among the handful of men who lived the dream to which these men aspired. They were the ones eating at the best tables at Le Pavillon, La Caravelle and La Côte Basque in mid-century New York. They were the ones taking the most glamorous women of the day to the Stork Club or swapping bonmots with Greek shipping tycoons on the zebra-print banquettes of El Morocco.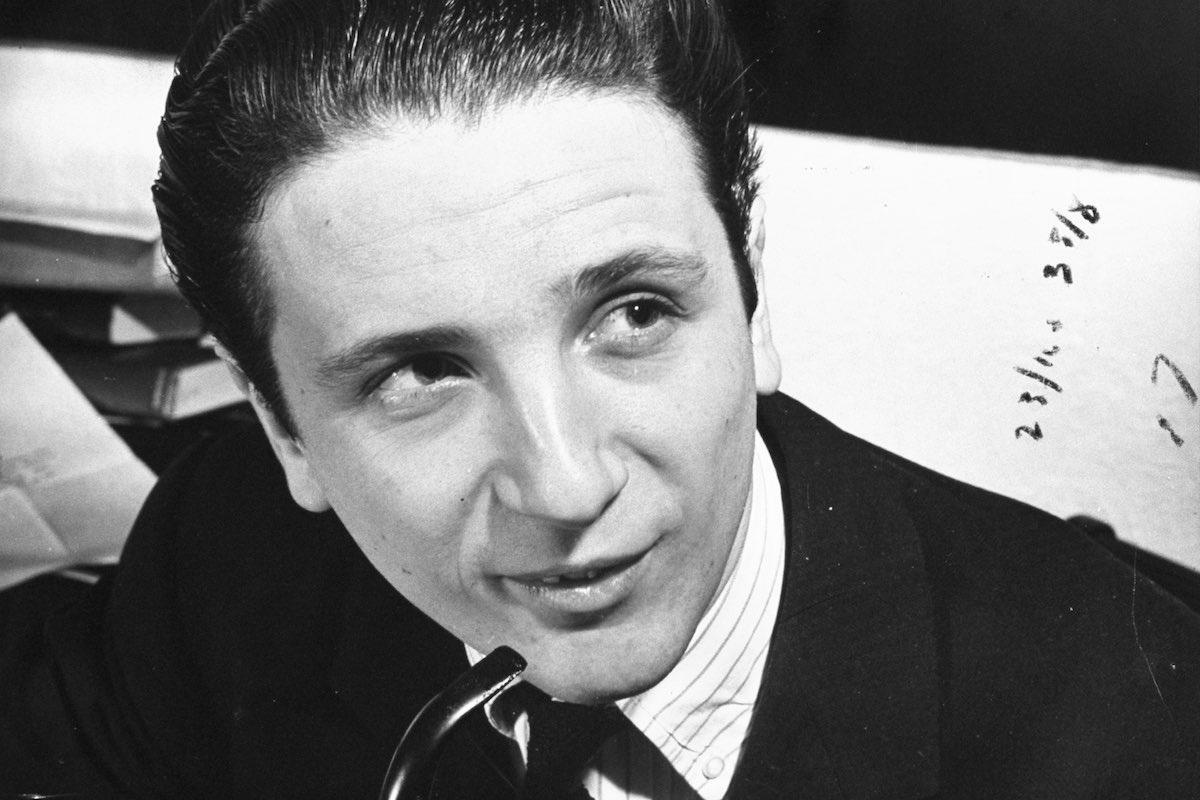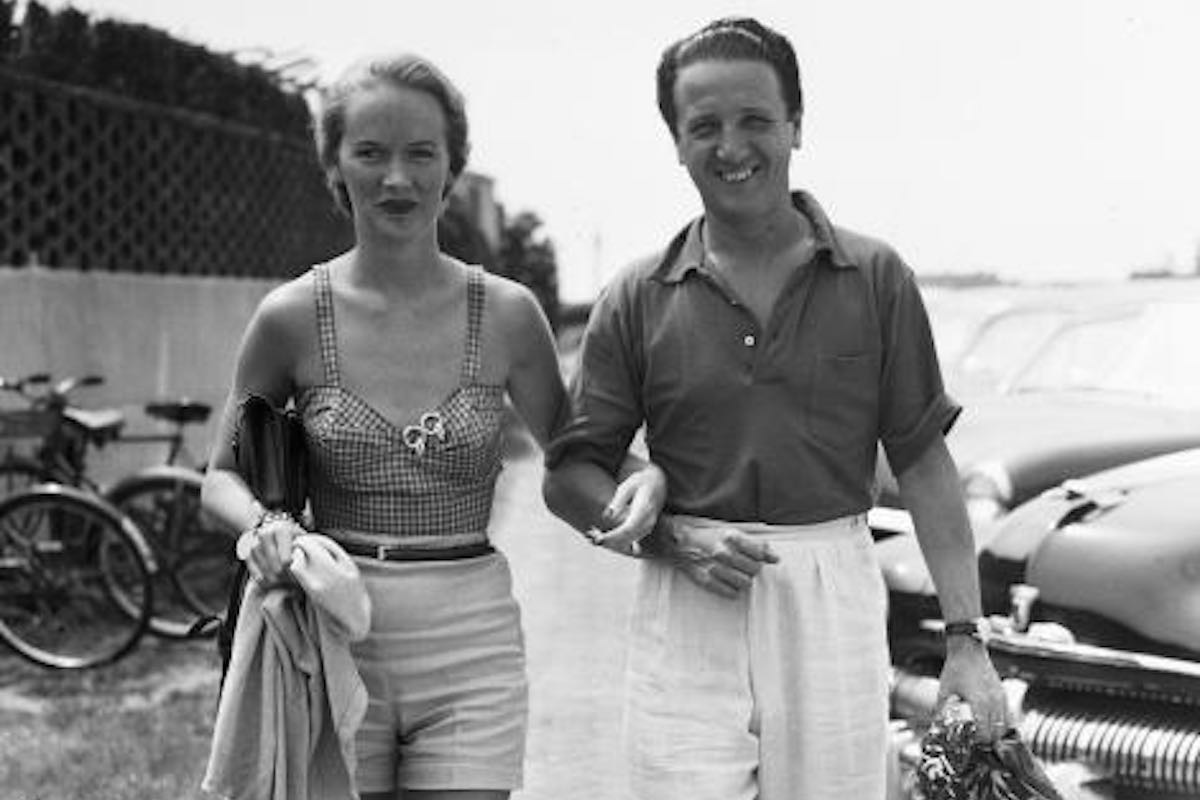 Ghighi had been born in Sevastopol in the fading twilight of Tsarist Russia and arrived in the United States via Switzerland and Italy, where his older brother, Oleg, had been able to parlay some sort of innate aristocratic aesthetic sensibility and suavity into a career as a dressmaker, counting Mussolini's daughter as one of his earliest high-profile customers. Ghighi, meanwhile, fell into journalism and started writing about his friends. He was not the first man to write the Cholly Knickerbocker column: that honour had fallen to Maury Paul, a snob and a stickler for form who, as Cassini would put it in his memoirs, "wore his top hat and white tie as other men wear jeans". Paul had identified a world beyond the Astors and Vanderbilts of Ward McAllister's 400, and he had called it 'café society'. Cholly Knickerbocker, and the café society it covered, was such an institution that Cassini's appointment to the job in the autumn of 1945 was enough to make it onto the pages of Newsweek and Time. "Anything can still happen in America," reported Time breathlessly. "Less than 10 years ago, slight, pompadoured little Igor Loiewski-Cassini landed in the U.S. with only $10, a hint of a titled past, and a lean hungry look. By last week, as the new Cholly Knickerbocker of Hearst's New York Journal-American, he had reached the peak in his peculiar field." Except, of course, the sleek, suave, smiling Cassini had nowhere near peaked. He was just getting started, as he informed the readers of his first column: "In this set, you find pell-mell, ultra-refined Social Registerites, dispossessed dukes and diplomats, broken-down 18-carat European aristocrats and up-coming foreign phonies, bored businessmen dragged out of their offices by their fun-loving, socially ambitious wives — to say nothing of long-haired artists, writers, actors, cover girls with perfectly painted faces and impeccable legs, eager 'Souz Americanos' with pockets full of pesetas and an eye for pretty girls, and people whose only social introduction is that they can buy themselves a ringside table." Such exotic social seasoning spiced up the more traditional Cholly fare, such as the naming of the deb of the year, an honour that in 1948 Ghighi bestowed upon a young pretty girl called Jacqueline Bouvier, who as Jacqueline Kennedy would change his fashion-designer brother's life. The only trouble was what to call such a heterogeneous group of people, this itinerant melting pot of glamour, money, talent, beauty and taste. Then the Archimedean realisation came upon him, and, in a dazzling flash of genius, he came up with the perfect turn of phrase. "Casting about, I came up with a winner: I invented the 'jet set'," he wrote in his memoirs. "It was the only name for my gang because it succinctly conveyed, technology willing, a style that was new in the fifties. Jets were glamorous then, and speeding across the globe, snafus apart, gave a sense of luxury and power. The expense guaranteed exclusivity and the fillip of unexpected encounters with friends in the V.I.P. lounge. Mass tourism had yet to be organised. The energy crisis did not exist." As well as travel there was sex, lots of sex. Dashing, athletic, charming and moustachioed, between them the Cassini brothers married or seduced the leading women of the age. "They slept with everybody," recalled Liz Smith, who was a cub reporter on Knickerbocker. "Ghighi would walk into the office and say, 'Last night I went to dinner at Mrs. [Babe] Paley's. I had slept with every woman at the table.'" It is probably this appetite for female company that accounted for Ghighi's rapid turnover of wives. Not surprisingly, this would occasionally land them in trouble: on one memorable occasion Ghighi was tarred and feathered by a hostile crowd in Virginia who disliked his racy column, his foreign antecedence, and his penchant for southern women (his penchant was for any women, he just happened to be in the American south at the time). And while his younger brother set his own stamp on journalism on the east coast, Oleg, leaving Italy after fighting a duel, headed for Hollywood, where he worked as a costume designer and pursued his vocation as a lounge lizard.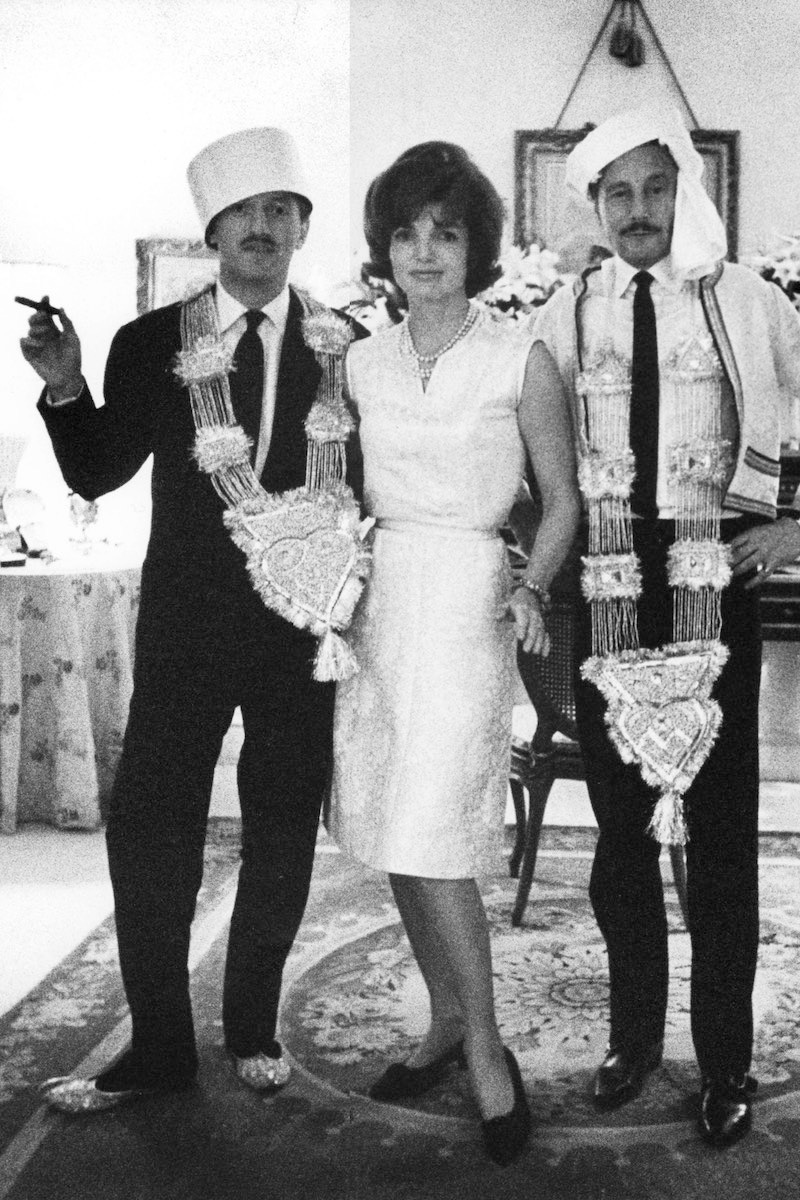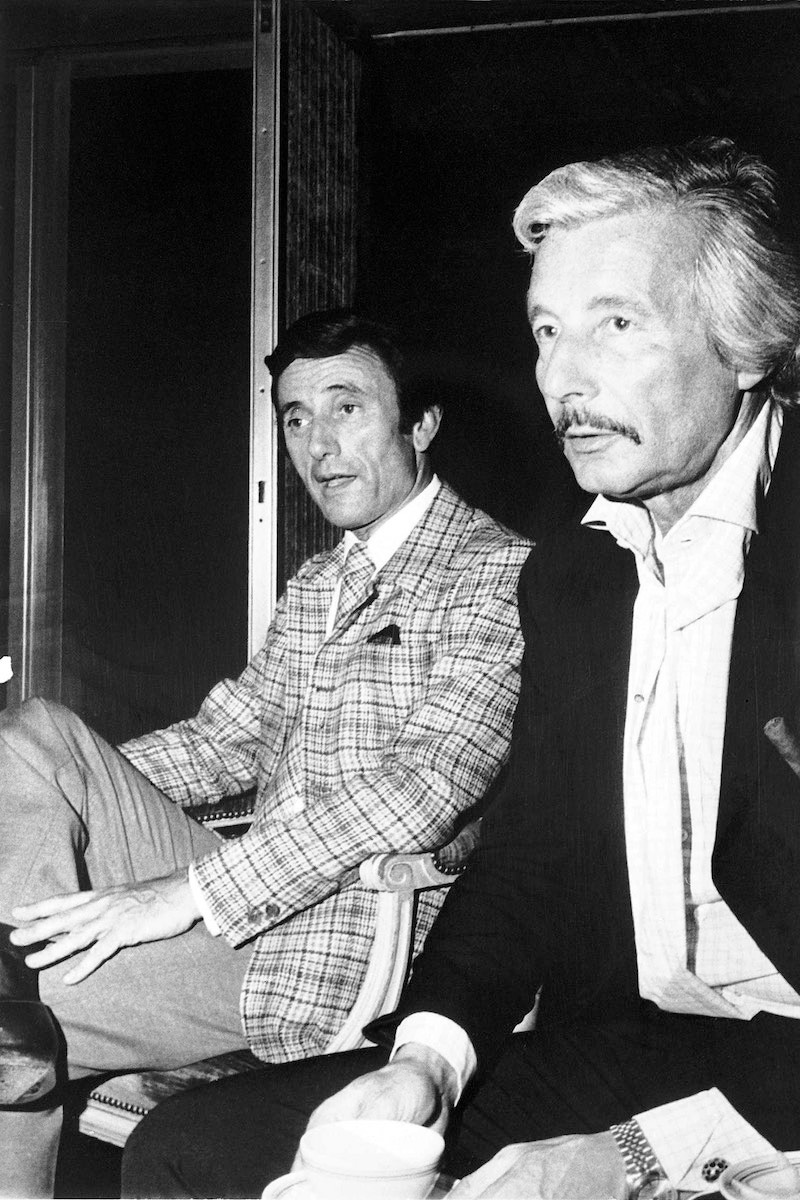 By the time he met the gorgeous young starlet Gene Tierney, Oleg had already racked up one failed marriage, to an American cough syrup heiress. It had been a love match of sorts, in that she had loved the idea of his title and presumably he had loved her money. Tierney's marriage to the older man was not without controversy. Her father felt it "unfortunate she married a man of this fellow's notoriety", while her mother called her "a misguided child" who had "been carried away by this suave man of the world". It also raised a few Hollywood hackles, among them those of west-coast gossip columnist Hedda Hopper, who took particular exception to Cassini's facial hair, seeing his "moustache as a symbol of immorality". It was a fixation that gave Oleg the opportunity for a quip of Wildean brilliance, sending a telegram that read, "O.K., Hedda, you shave yours and I will shave mine". Alas, Oleg and Tierney's marriage was tragic and troubled: the couple's first daughter was born severely handicapped, a blow that brought on mental illness that would recur throughout her life. Their turbulent relationship came to an end int he early 1950s, when he then laid siege to the most glamorous woman of the age: Grace Kelly. "We do not consider you marriage material, Mr. Cassini," said Mrs. Kelly's mother. "I can see why Grace might have been swayed by you. You are charming and literate. You have had a great deal of experience with women. But we believe Grace owes it to herself, to her family and to her parish to reconsider." Upon reconsideration she eschewed Oleg in favour of becoming Her Serene Highness Princess Grace of Monaco. "Are you going to marry someone because he has a title and a few acres of real estate?" asked Oleg. But Kelly was putting her parish and family first, and when she accepted Prince Rainier's proposal one of the first calls she made — presumably after giving her family and her parish priest a ring — was to the man who could have been her brother-in-law, Ghighi Cassini. "I want you to be the first to know, because I don't want you to read it in the newspapers," she said. "I have agreed to marry Prince Rainier." By this time Ghighi was an influential figure in American life and had come to the attention of the Kennedy family, having first met paterfamilias Joseph at the Palm Beach Golf Club in the 1940s. And, like the ambitious Kennedy family, he was on a roll. He had expanded beyond reporting on the parties and peccadillos of the jet set and had emerged as something of an éminence grise, a dealmaker and fixer. He branched out into other businesses, opening, among other things, a public relations firm. And in the late 1950s, the Cassini brothers established a ski resort called Sugarbush, north of New York. "Why should one have to go to Europe for skiing?" Oleg Cassini asked himself. "The success that [Gianni] Agnelli had enjoyed with Sestrieres (sic) was very much on my mind, too. The Green Mountains weren't the Alps, or even the Rockies, but they were much more convenient to New York and Boston." There was even a sort of facsimile of the Corviglia Club in St. Moritz and Gstaad's Eagle Club. "Together, Igor and I established a private club at the foot of the mountain," recalled Cassini. "There were 10 original incorporators, and so we called it Ski Club Ten. They included Igor and me; Henry J. Heinz II, of the '57 Varieties'; and Basil Goulandris, the Greek shipping and armaments tycoon. "The Ski Club Ten lodge was more functional than elegant. It was a white clapboard building with large windows so we could sit there in comfort watching the skiers. It had one long, well-furnished room with a large fireplace and a dining area, big enough to accommodate about 75 people. There was also a kitchen, presided over by a Frenchman, Olivier Coquelin, who had excellent taste in food and wines. We'd often gather at the club for drinks on a Friday evening, after the long trip up from Boston and New York; on Saturday evenings there would be an excellent dinner, often followed by dancing — sometimes a bal masqué." Sugarbush established its own regulars, including members of the Kennedy clan, and at one stage it even attracted what Cassini proudly called the 'Agnelli group' from Europe. Even more memorable was the Cassini brothers' foray into the nightclub business. By the beginning of the 1960s, thanks in great part to Chubby Checker's hit Let's Twist Again, gyrating to music had gone from being an obscure youth dance craze to a global obsession. Ever at the vanguard of fashion, Ghighi had first danced the Twist at a dive called the Peppermint Lounge close to Times Square. Ghighi told his friends that he wanted to open a club where the smart set could do the Twist in elegant surroundings without being jostled by sweaty 'ye-ye's', as the denim-clad youngsters of the day were called. He says they thought he was mad. But Coquelin, who had set up Sugarbush, said he would do it, and found a large photographer's studio on East 55th Street between First and Second avenues. "Again, everyone said I was nuts to imagine that anyone would come to a club so far out of the way," Ghighi said. Undeterred, he took a lease on it and decorated it in a style best described as disco-baronial, with tapestries, stuffed animal heads and paintings that, if you could make them out in the gloom, looked distinctly 17th century. It was called Le Club; by this time the use of the French definite article was almost mandatory when opening any sort of New York restaurant or nightspot with pretensions to fashion. The Maharajah of Jaipur was on the board of governors, which included such noted internationalites as Agnelli, The Duke of Bedford and Prince Vittorio Emanuele of Italy, while members, according to Ghighi, included the Greeks Onassis and Niarchos.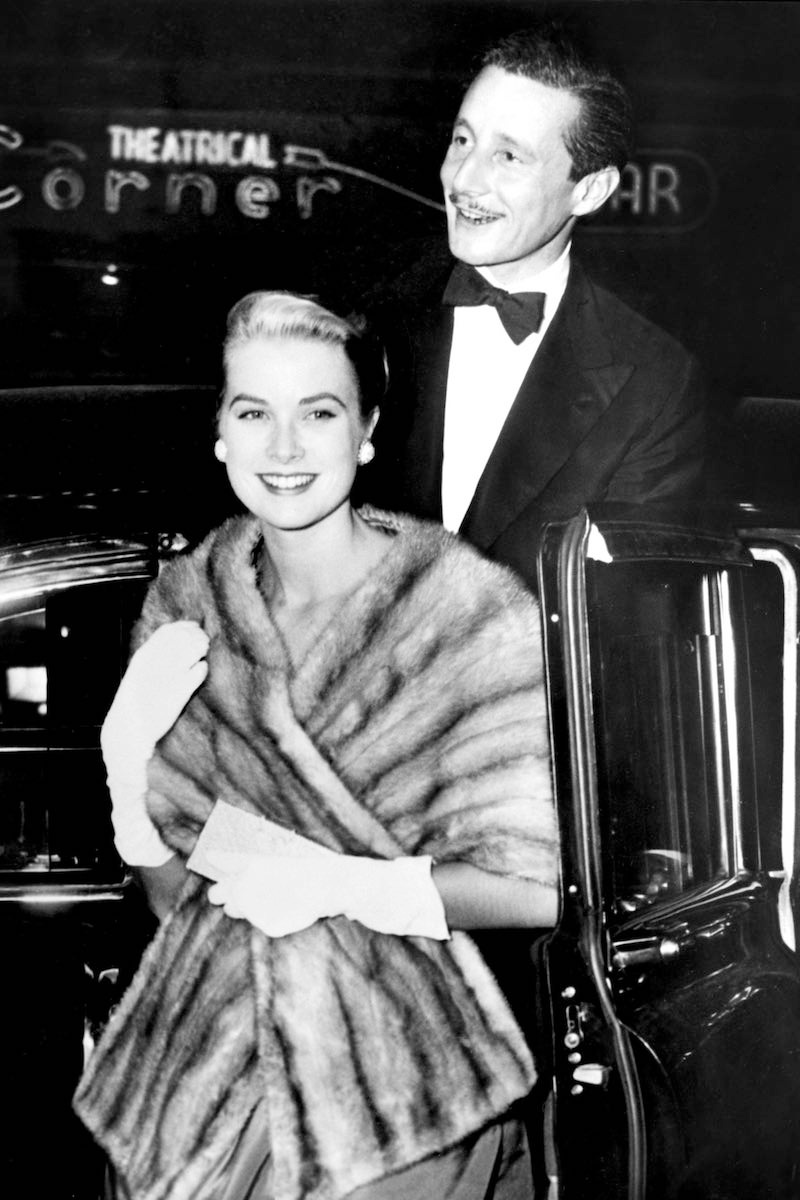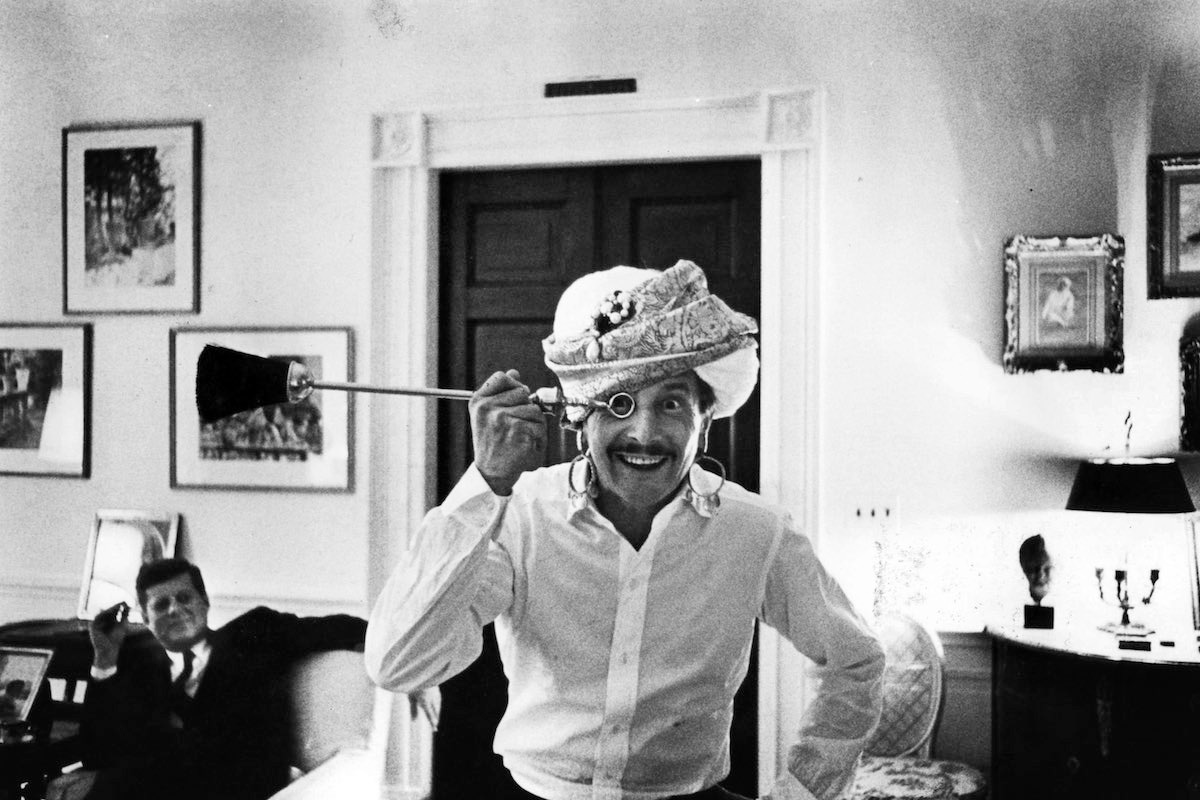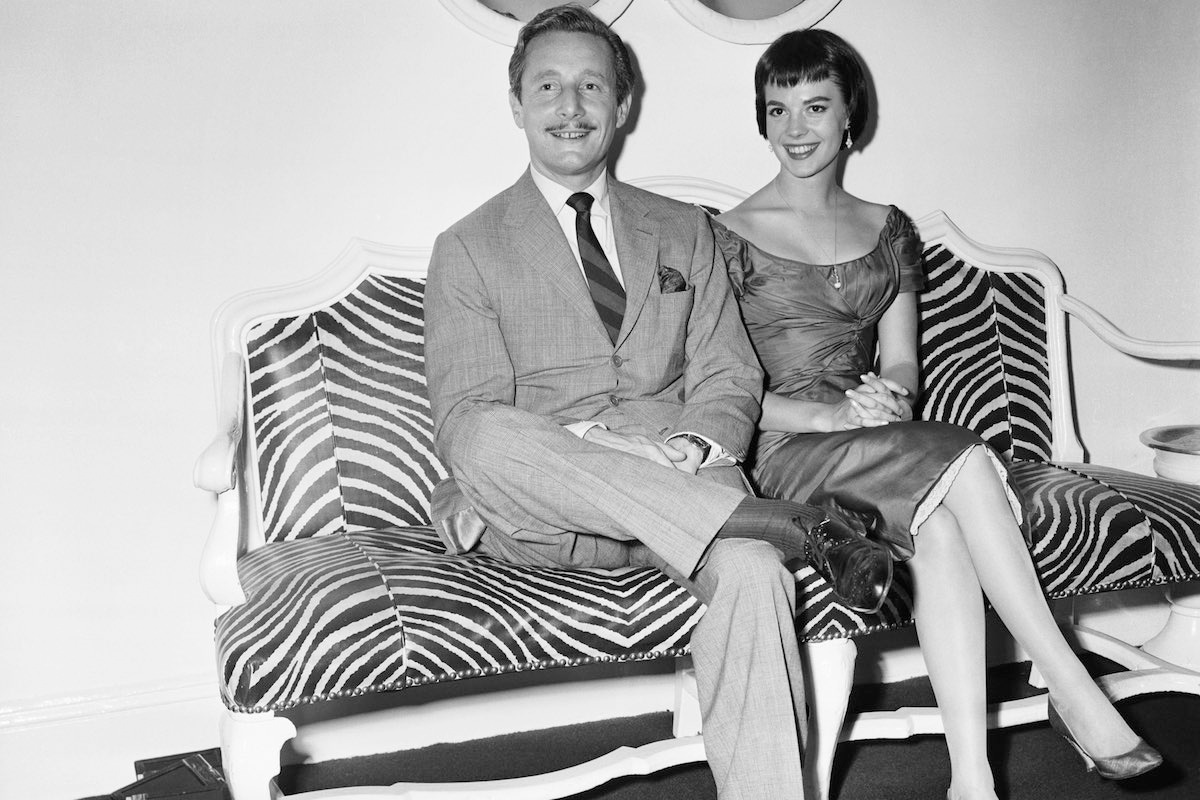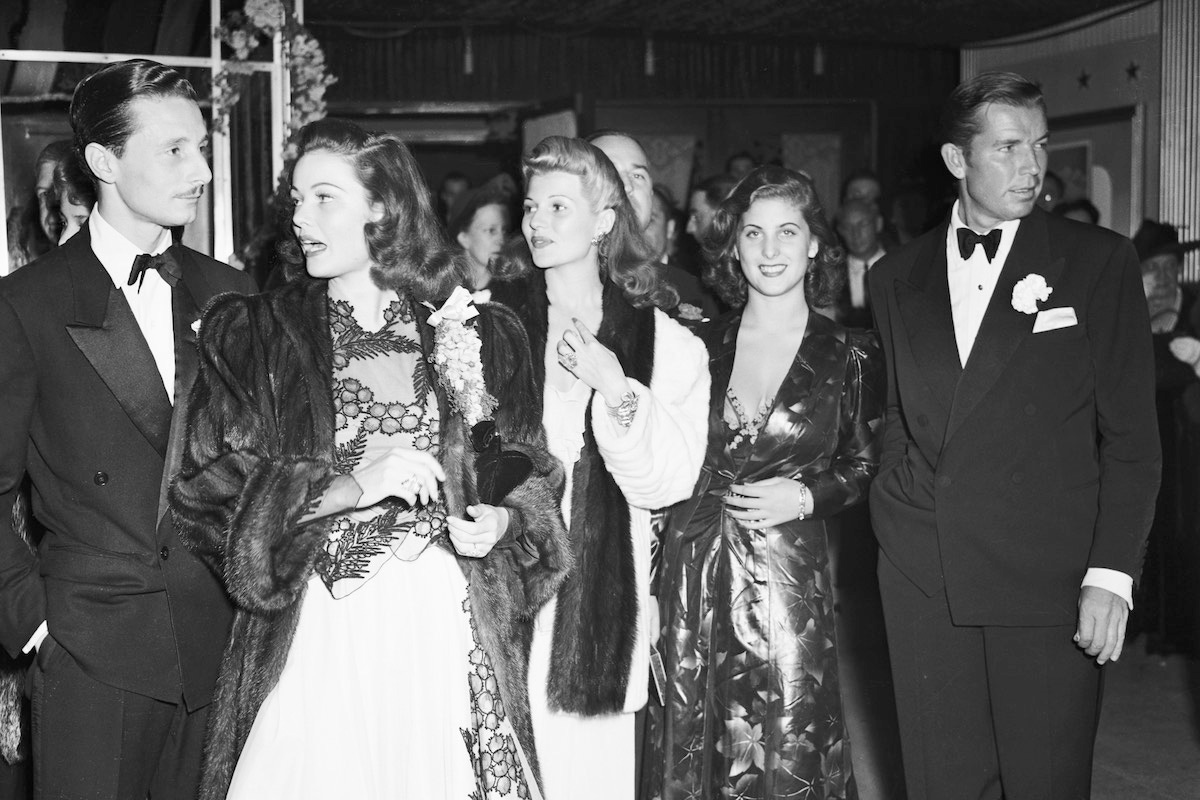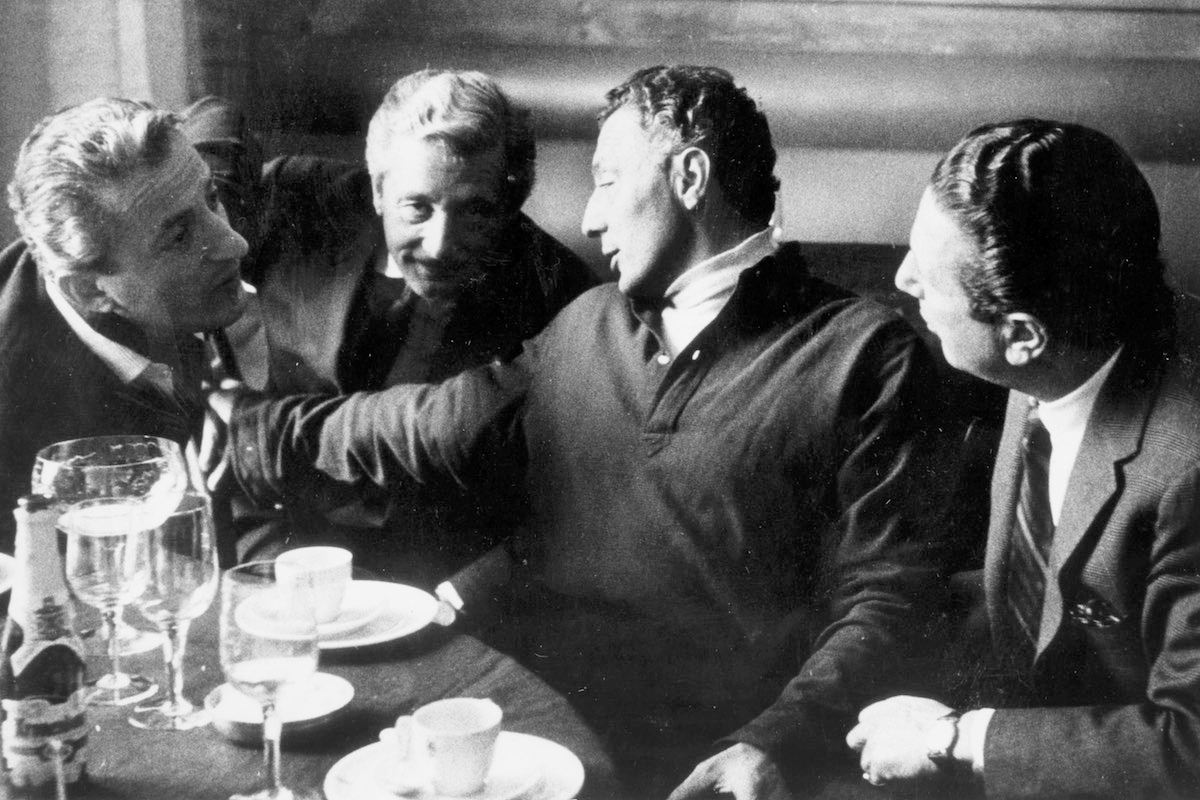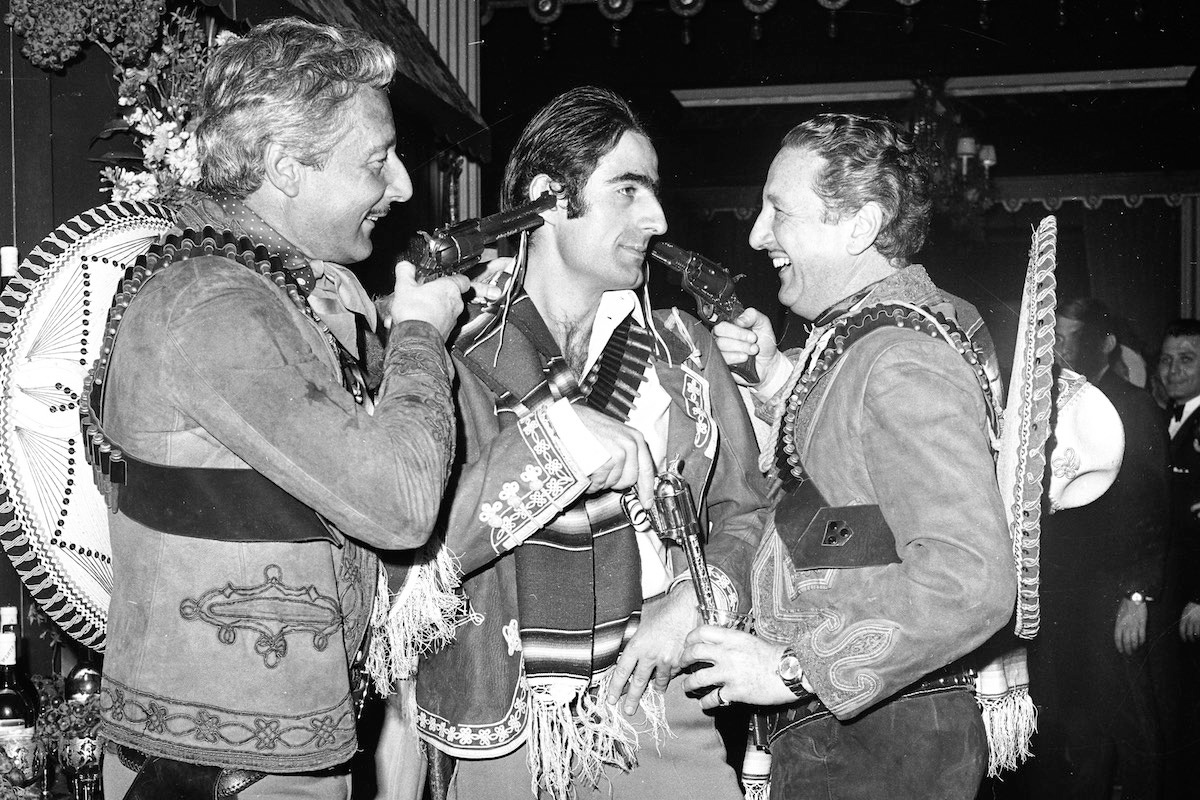 It was an immense and immediate success. In his memoirs, Igor's brother Oleg likes to take much of the credit for the place, but it was Igor who put up the money. Nevertheless, Oleg enjoyed holding court there: "Every night seemed memorable, an adventure fueled (sic) by the music, which, in the hands of a skilful disc jockey, would increase in tempo and intensity as the night wore on. I loved to watch the crowd on the dance floor, a fashion assemblage unlike any that had ever been seen in the world before. Members could show up in leather jackets without ties, coming as they were from a weekend of skiing or whatever. There were people wearing furs, leathers, dungarees, black tie, diamonds, and turtlenecks (a form of dress that was unacceptable in the better restaurants at the time)." For the jet set it was a meeting spot unlike any other. It had the exclusivity of a select members' club, but without the tedious protocols. It was a place where to be chic did not mean wearing formal evening dress; it was assumed that if you were a member of Le Club you had been brought up knowing the rules, but you did not have to stick to them. It was deliciously intoxicating. Andy Warhol was mesmerised. "I sat at Le Club one night staring at Jackie Kennedy, who was there in a black chiffon dress down to the floor, with her hair done by Kenneth, thinking how great it was that hairdressers were now going to dinners at the White House." By the time that J.F.K. won the 1960 election, Ghighi was married to the daughter of one of his biggest campaign supporters. He had also become a golf partner of the president, and he knew "about all the girls he had smuggled in by his palace guards". And, while he was on the golf course with the president, Oleg was in the fitting room with the First Lady. During the presidential election campaign of 1960 much had been made of the fact that Jackie Kennedy was an important client of a number of leading Paris couture houses, including, so it was said, Givenchy, Chanel, Cardin and Balenciaga. As First Lady it was made known she would be wearing clothes by an American designer — Women's Wear Daily said so on the front page of its November 23 issue: "When Jacqueline Kennedy moves into the White House she will wear only American clothes, and she is looking forward to it." Cassini may have been working as a fashion designer since the 1930s, first in Italy and then in Hollywood before moving to New York, but according to John Fairchild, "none of the fashion intellectuals had considered him an important designer". However ,the qualities of the 'suave man of the world' that had so dismayed the Kellys and the Tierneys suited Jackie Kennedy just fine. Oleg, the veteran flatterer and seducer, knew just what he was doing when he was selling himself and his designs to Jackie Kennedy. Instead of complimenting her on her looks, he appealed to her intellectual vanity. "You have an opportunity here," he told her, "for an American Versailles." He added: "She understood completely what I was trying to communicate: she began to talk excitedly about the need to create an entirely new atmosphere at the White House. She wanted it to become the social and intellectual capital of the nation. She would bring the great writers, artists and musicians there." In the best traditions of classical tragedy, as the reputation of the Cassinis reached its zenith, disaster struck, as the fates, or rather Bobby Kennedy as attorney (and witchfinder) general, intervened. In 1961 Ghighi had been part of a "very hush-hush secret exploratory mission" to establish closer links between the U.S. and the Dominican Republic, which was under the brutal rule of Rafael Leonidas Trujillo. However, on May 30 of the same year, Trujillo suffered a nasty bout of lead poisoning when his car was shot up by a group of assassins. Ghighi's mission was exposed in the press. That in itself did not pose any immediate problems, but it did not reflect well on the Kennedys that they used a gossip columnist as an instrument of diplomacy, and it focused attention on Cassini. Quite early in his career he had come to the notice of the White House, and on one occasion he found himself invited to Cuba by the dictator Fulgencio Batista, only for the American government to put pressure on the Batista administration to have Cassini effectively deported. Untroubled by links to dictatorial regimes, Cassini had wanted to do some public relations for the Dominican Republic with the P.R. firm he had founded, using his friend, the playboy Rubirosa, who had once been married to Trujillo's daughter, as the middle man. Insert a crusading senator outraged at the fees paid to lobbyists — as well as the fact that after Japan and the USSR, the Dominican Republic retained the largest number of lobbyists in the U.S. — and it became evident that a scapegoat was required to clear the air around the president. In February 1963 Cassini was indicted by a federal grand jury on four counts relating to his failure to register as the agent of a foreign power. It was a technicality but opinion turned against Ghighi, and his own hubris did the rest. "Had I been less sure that I was untouchable and led a charmed life ... had I gone personally to Washington to 'fess up to Bobby Kennedy ... " These were the thoughts that would pass through his mind for the rest of his life. Too late he realised that the Kennedys would do anything to protect J.F.K.'s presidency, and if it meant sacrificing a P.R. man, newspaper columnist and golfing buddy who had outlived his usefulness, the Kennedys could live with that. Ghighi's wife, Charlene, even wrote to the president pleading on her husband's behalf. Her letter went unanswered, and a few days later she committed suicide. Ghighi was distraught. He had been minded to plead not guilty but he later changed to no contest, to avoid, so he said, damaging Oleg's relationship with the White House. In January 1964 Cassini received a $10,000 fine and was put on probation for six months. The feared jail term that had pushed his wife to suicide never materialised, but Ghighi was finished. His P.R. firm lost most of its clients and he had resigned his column. He still had Le Club, and he tried his hand at starting a magazine, which limped on for a few years, but never again was he to scale the heights. The Cassinis had had a good run, but with J.F.K.'s assassination Oleg was no longer dressing the First Lady, and although his position as Camelot's couturier set him up for life, he seemed to fulfil Fairchild's verdict of him as a creative mediocrity, and he settled for a lucrative career of licensed products, gallivanting around the world with the likes of Agnelli and Bernie Cornfeld and cementing his reputation as the grand old man of American fashion, even if he was never to repeat his 1960s success."After the Kennedy years, Mr. Cassini turned his attention to other ventures, introducing men's pink undershorts and dress shirts the color of raspberries. As he got into his seventies he began to slow and his work did not command the attention it once did," read his obituary in The New York Times in 2006. "But he enjoyed something of a resurgence in the fall of 2001, when he introduced Oleg Cassini Sport, a collection of silk warm-up suits, satin-lined hooded tops and abbreviated dresses." By then the Cassinis' time had passed; the world of warm-upsuits and hooded tops was no place for a Cassini. Ghighi died a year after the launch of Oleg Cassini Sport. Oleg gamely continued to play the elegant man of the world, appearing at a fashion gala with a woman almost 50 years his junior a few weeks before he died. But the world of restaurants and nightclubs over which they had ruled as young (and not so young )rakes had disappeared, and the idyll of the Kennedy White House had become a tarnished memory of sleaze and the triumph of style over substance. However, as they looked back on their long lives from the beginning of our century, it must have seemed to the fraternal duo of moustachioed seducers that they had packed more living than most into their long and varied lives. As such, perhaps the best epitaph they can have was supplied by Igor,when he gave his 1977 memoirs the title I'd Do It All Over Again. This article originally appeared in Issue 39 of
The Rake.