GOTTCHA
The Teflon Don, the Dapper Don, folk hero and brutal Mafioso: the legend of John Gotti contained more than one narrative. Originally published in Issue 53 of The Rake, James Medd writes that Gotti, the fifth of 13 children born to Italian immigrants, couldn't handle the role of Mob boss. In the end, this insecure, violent, swaggering outlaw was the man who broke the family business.
On June 10, 2007, HBO showed the final episode of its modern-day Mafia saga The Sopranos. Despite the much-discussed ambiguity of its final scene, the thrust of the series was clear: the era of the gangster was over. Ten years on, there is no doubt. The Mafia — for The Sopranos still a current event — is now history. In 2017, we look to the business world to provide our larger-than-life baddies. Following The Sopranos, HBO made Boardwalk Empire, a period drama about the birth of the American gangster. Later this year we will have a view of its death, when John Travolta stars in The Life and Death of John Gotti. The film tells the story of the man often called The Last Don. As boss of the Gambino family from 1986 to 1992, he ran the most powerful crime syndicate in America. His interests in construction, waste, money-lending, gambling, extortion and hijack brought in hundreds of millions of dollars every year. While enthusiastically embracing the darkest side of the American dream, Gotti also embodied another national obsession, the outlaw. In a time before mayor Rudy Giuliani's great clean-up of New York, when the city was forever on the verge of bankruptcy and positively revelled in its seediness, squalor and status as a crime capital, Gotti was a folk hero. This will be far from the first time he has been portrayed on screen: four T.V. movies and a cinema release carry his name, and he inspired a character, Joey Zasa, in The Godfather Part III. His daughter even had her own reality television show, Growing Up Gotti. And back when hip hop stars still took the Mafia as their role model, he was name-checked by the Notorious B.I.G., Dr Dre, Jay Z and 50 Cent. For five years, he was king of New York. And it was he who consigned the Mafia boss to history.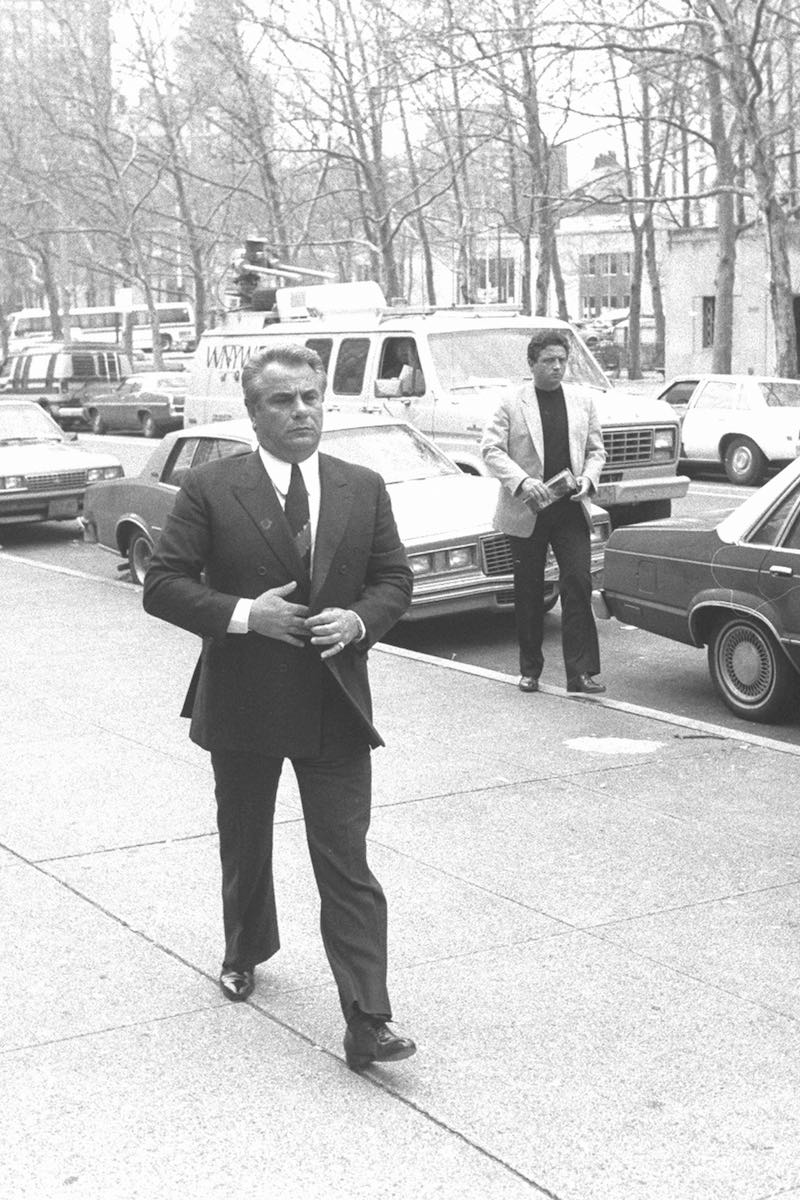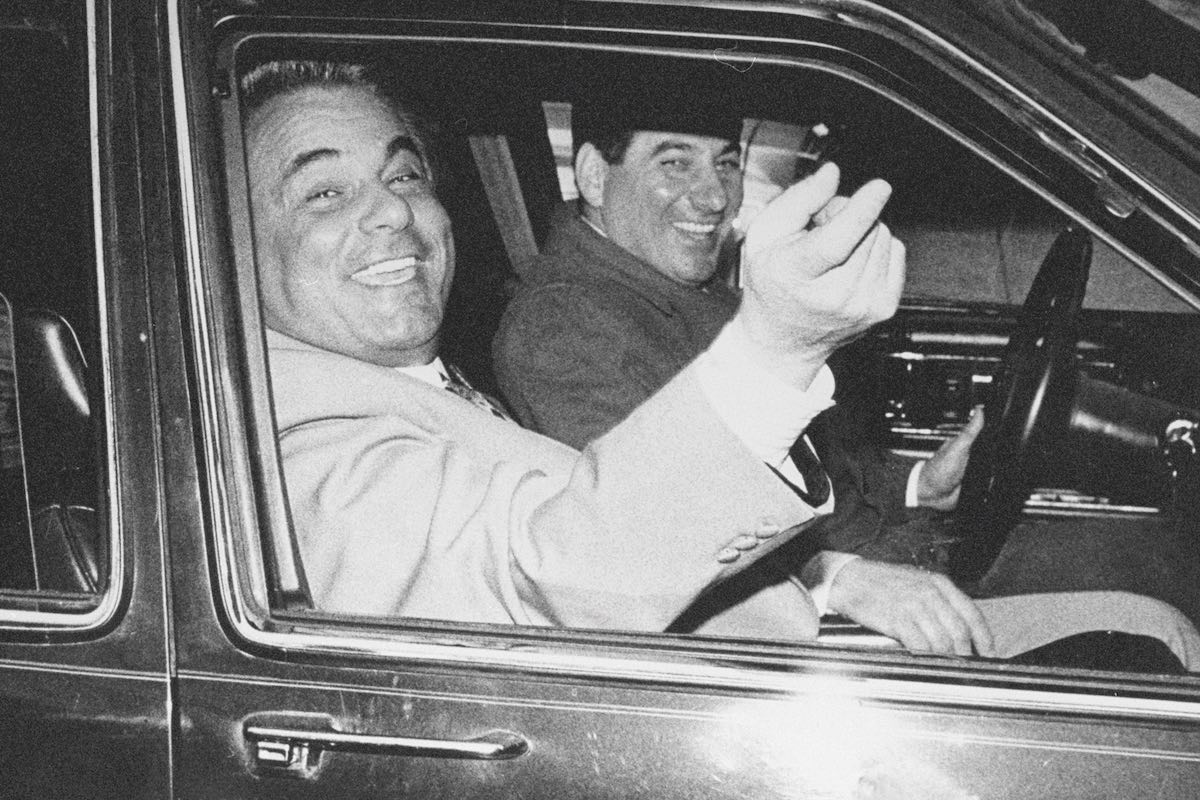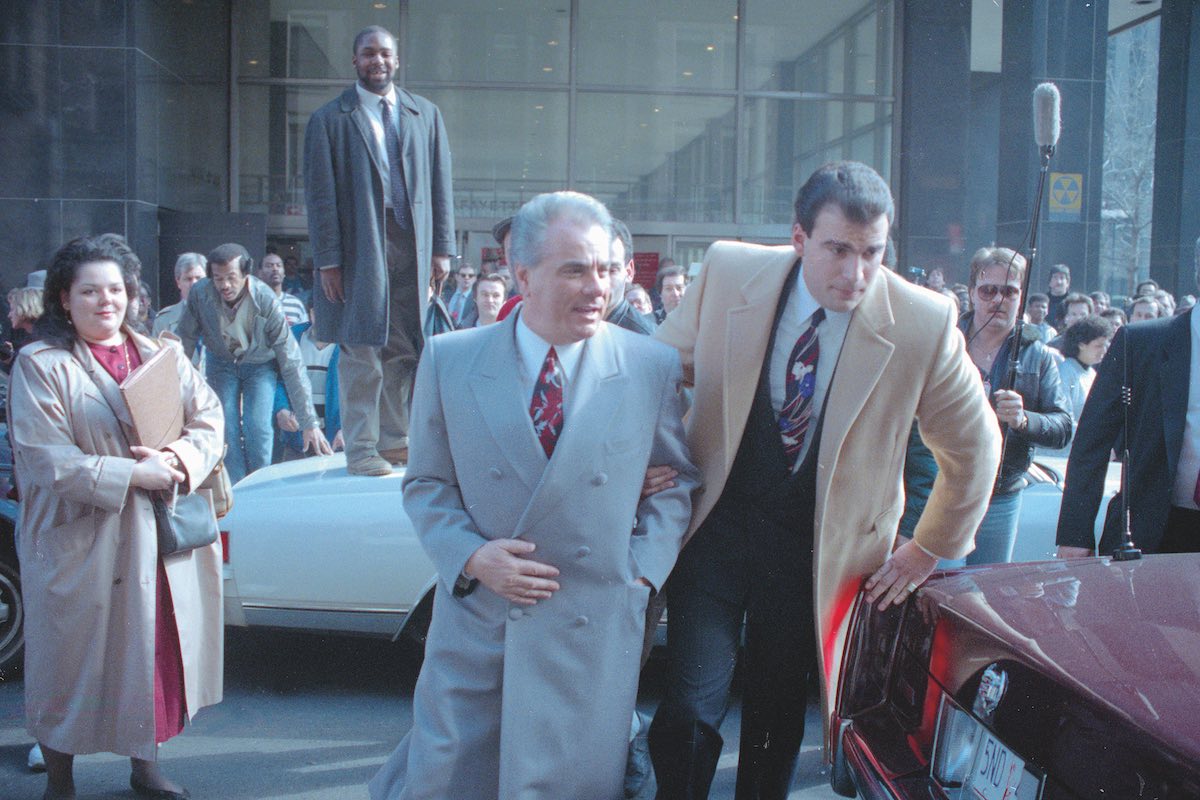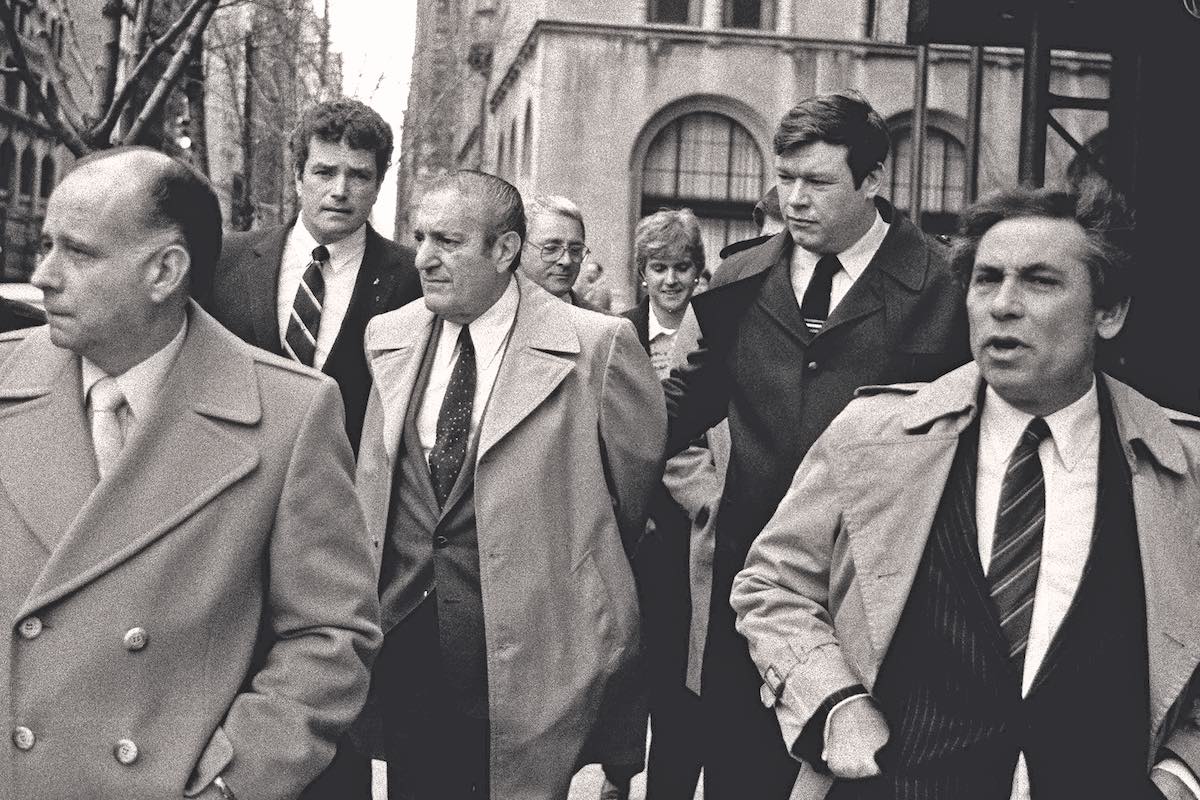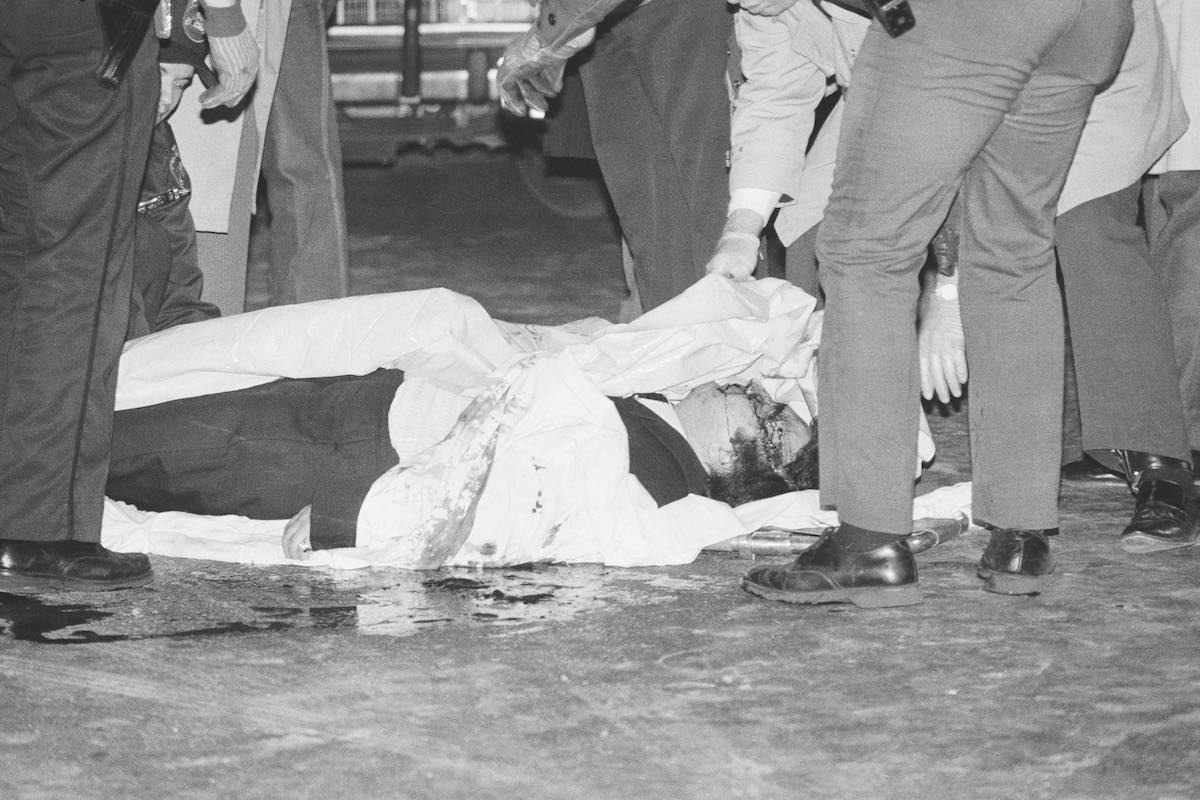 In his glory days, New Yorkers couldn't get enough of John Gotti. When he was on the front page, it was said, the paper sold out. According to the F.B.I. agent J. Bruce Mouw, who led the investigations into his crimes, he was "the first media Don". He transformed himself into a caricature of the Mob boss. While his rivals went underground and undercover, he swaggered like Edward G. Robinson, always carrying a retinue of bodyguards and never opening a door when one of his boys could do it for him. While he always insisted, with a smirk, that he was a humble salesman of plumbing supplies, not since Al Capone had a boss advertised quite so clearly who he was and how much he wanted everyone to know. He openly taunted police and investigators on his trail, waving to them as he passed or sending over minions with coffee. Law enforcement's inability to put him away, despite the swagger, won him the nickname the Teflon Don. To others he was the Dapper Don, the boss who rejected the new mob uniform of leisurewear for a costume that spoke openly of money and power. Once elevated to the top job, his first visit was to a proper tailor. Brioni was a favourite, DeLisi another, and he would accompany his $2,000 bespoke suits with hand-painted floral silk ties and matching pocket-square. Over these might be a camel-hair coat or fawn reefer, and perhaps a cashmere scarf. Shoes were handmade, socks monogrammed. Just as important was the hair. His silver mane was styled into a very eighties bouffant every day at his H.Q., where he had installed a barber's chair. Along with the cut, wash and blow-dry, he would take a manicure before changing into the suit that had been delivered freshly pressed by one of his soldiers. These standards applied to his men, too. According to his lawyer Charlie Carnesi, "John had a thing about people around him to dress properly". On one job he sent his four hitmen out in matching trenchcoats and fur hats, for purely aesthetic reasons. The lifestyle was no less grand. He and his wife, Victoria, lived with their five children in a modest house in the blue-collar borough of Queens, but in every other way he made it quite clear he was not subsisting on a salesman's salary, however large the commission. He was shuttled by a rotating crew of drivers in a Mercedes or Lincoln. There was a cigarette boat moored in Brooklyn. He was a regular at Manhattan's smartest Italian restaurants, from Taormina to SPQR, always with a retinue in tow. He would throw cash around at Regine's, too, particularly if it meant the pianist would play his favourite song, Wind Beneath My Wings.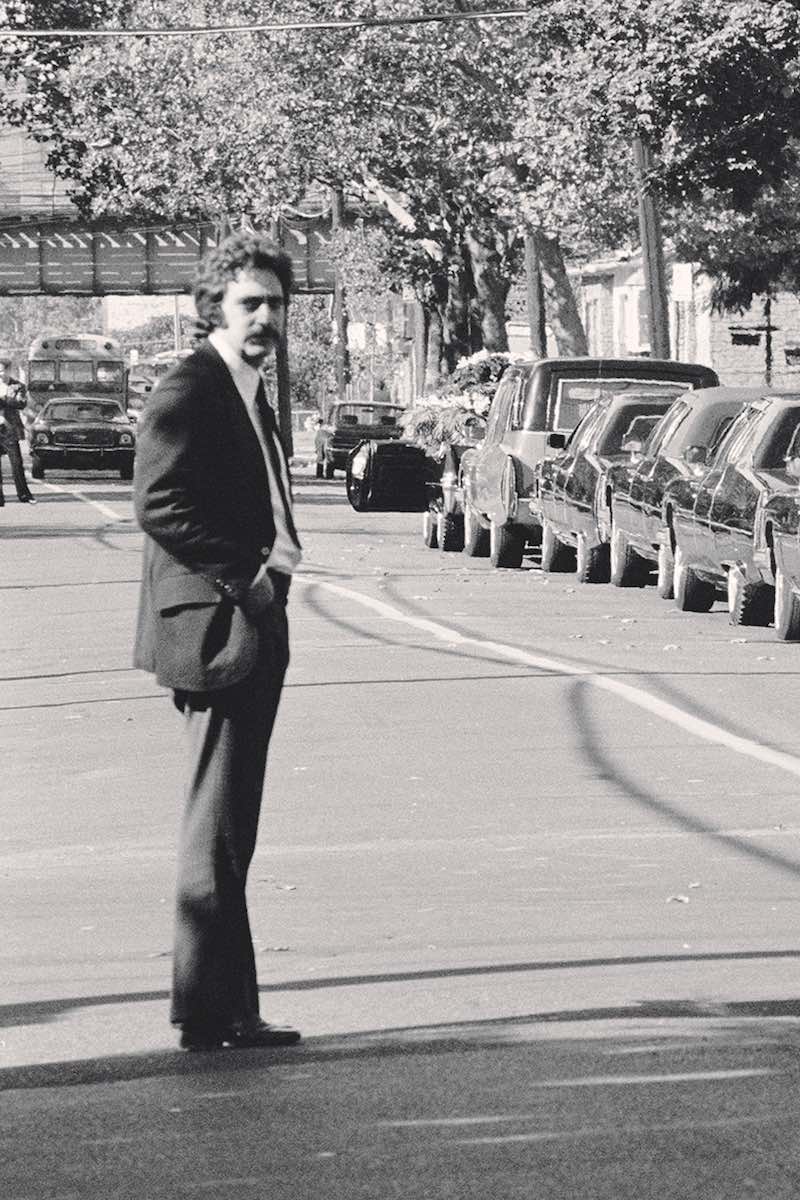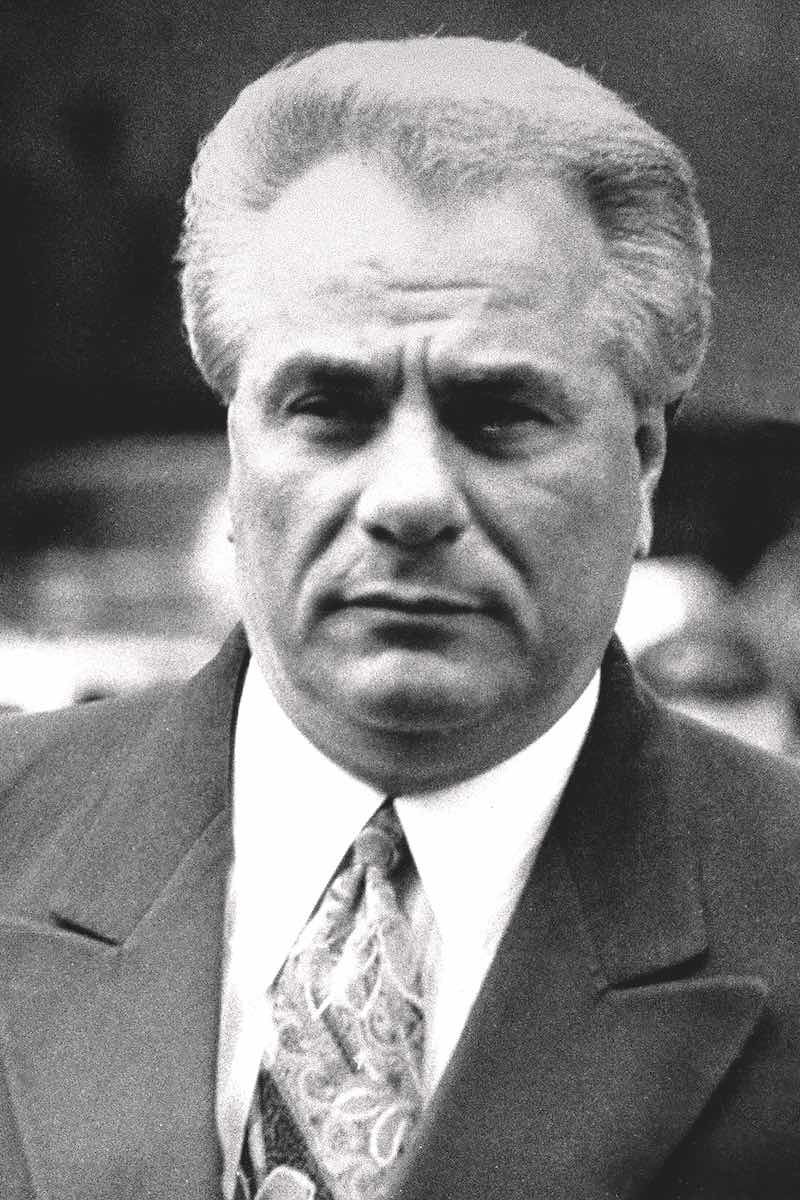 In a further effort to embody the folk legend of the New York don, he sponsored street parties in Queens and donated generously to the hospital in the Brooklyn neighbourhood where he had grown up — in return for a plaque in the lobby, naturally. Asked by one of his team if he was concerned about being recognised in the streets, he was shocked. "No, no," he replied. "This is my public. They love me." Not all of this Robin Hood fantasy was in his head, either. When he was acquitted on charges of racketeering, he was welcomed back with a display of yellow homecoming ribbons tied by locals to the trees near his house. For any who cared, or dared, to look closer, there was another side. From the start his reign was characterised by grudge-settling, insecurity and brutality. Up to that point, he had been the model Mafia soldier. He had worked his way up from a hard-scratch life in the South Bronx and East New York, the fifth of 13 children born to Italian immigrants. Like four of his brothers who also joined the Mafia, he could see few options beyond crime. He began at 12, as an errand boy to Carmine Fatico, captain in the Gambino family, one of the big five New York families. Taken under the wing of a family operator, he graduated to hijacking trucks at Idlewild airport, and steadily rose up the ranks, his promotions interspersed with spells in jail. A reckoning came when leader Carlo Gambino died. The new boss, Paul Castellano, was ill-disposed to Gotti's involvement in drug trafficking and a gambling habit that was rumoured to cost him $30,000 a night. The result was not hard to predict. Castellano was shot dead outside Manhattan's Sparks Steak House just before Christmas 1985. Within a month, the 45-year-old Gotti was Don of the most powerful Mafia family of the time, controlling $500 million a year and around 2,000 members. To observers raised on the drama and flash seen in the films of Martin Scorsese and Francis Ford Coppola, Gotti was the boss who gave Cosa Nostra its final lap of honour, an immaculately tailored flourish of brilliant colour before it dissolved into the drab fabric of corporate misdemeanour and workaday corruption. He was a reminder of a different age, when a boss was not only respected but loved, and everyone in the neighbourhood knew him. To those with him, however, it was clear he was ill-suited to the job. While he could put on a good show for his public, behind closed doors he was a narcissist and tyrant, with paper-thin skin. Depositions and wiretaps showed a man obsessed with respect, willing to kill any one of his employees who failed to show the requisite deference. The merest hint of an insult sent him into a rage, even towards the police, whom he worked so hard to impress. One officer described a confrontation when Gotti thought he had been put down: "His face was twitching and his temples throbbed. He looked fearsome."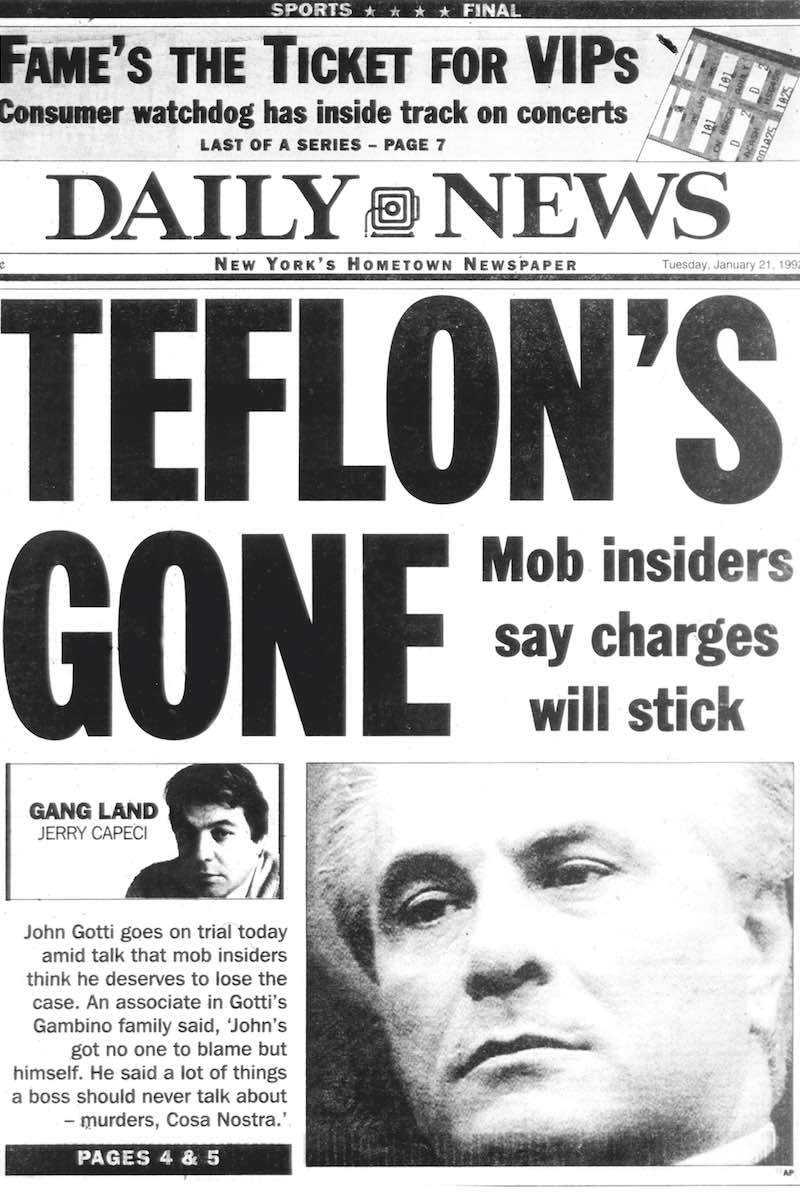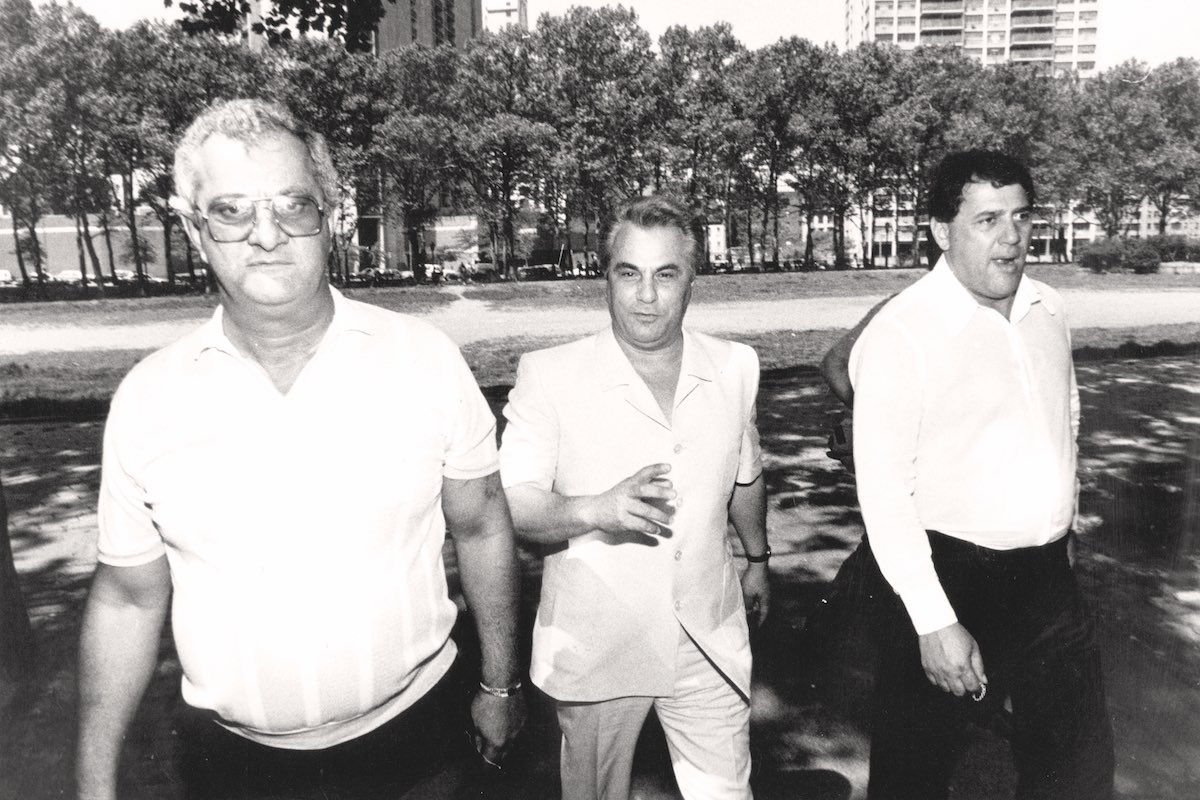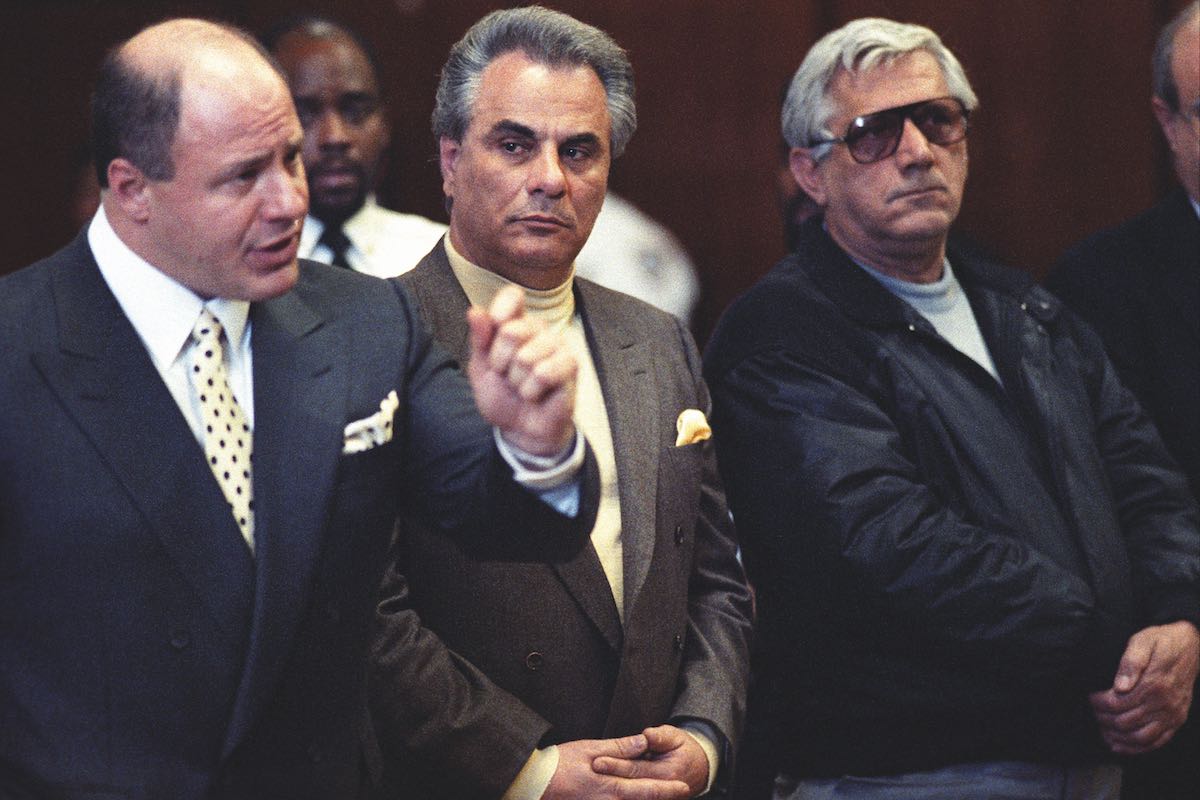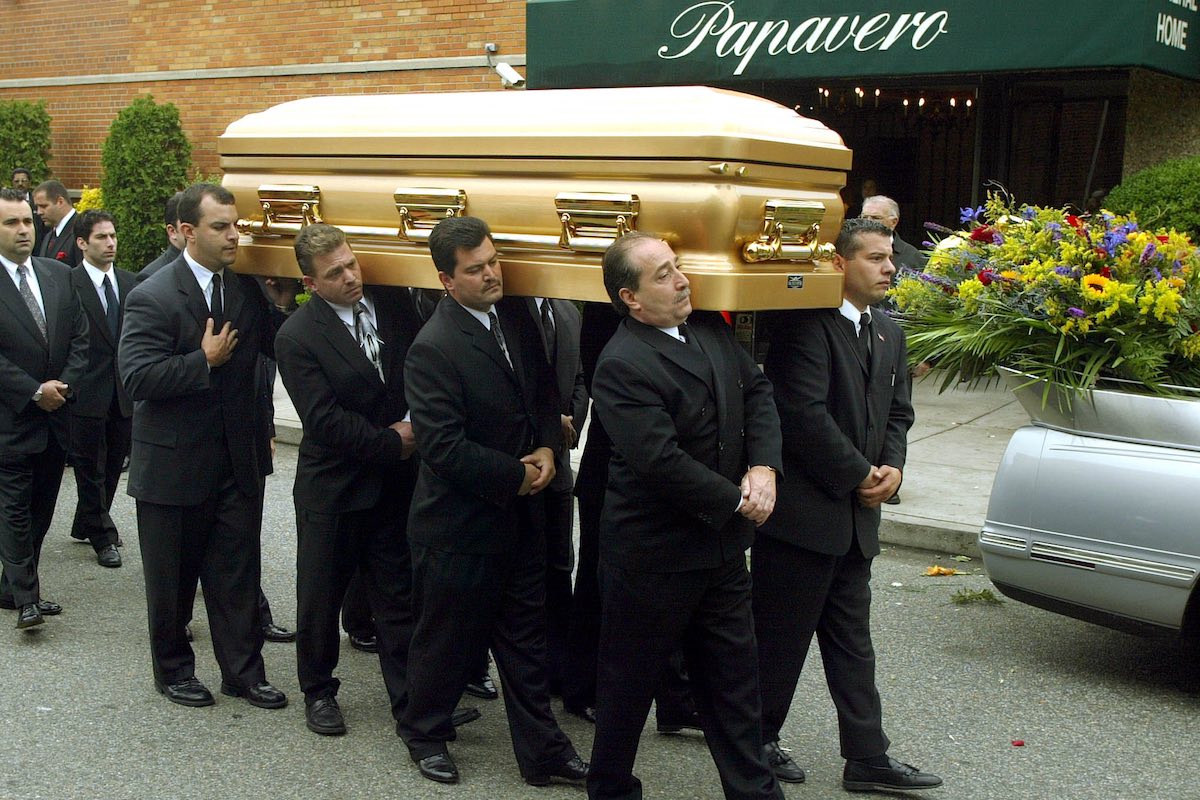 Rather than a delight in the finer things, care of his appearance was an expression of a deeper vanity and grandiosity. "He was obsessed with his own importance," F.B.I. agent Mouw said. "He was convinced that no jury would ever convict him because he was John Gotti, a caesar, an emperor." This belief led to disastrous lapses in judgment, not the least of them his insistence that his capos met him every week at his club, the Ravenite. For the F.B.I., this was too easy: surveillance equipment was installed and he was soon up on charges. He was saved by jury-tampering, but learned no lessons. Gotti's description by one senior F.B.I. agent as "a former two-bit hijacker and a degenerate gambler" was propaganda, but it contained more than a grain of truth. He had no gift for strategy and none of the vision that made other Mafia dons something more than a blunt instrument. He liked to tell anyone who asked that he had learned the secrets of his success from Machiavelli's
The Prince
, but in unguarded moments he would declare his role model to be Albert Anastasia, founder of Murder, Inc., the professional hitmen employed by the Mafia in the 1930s. In the final count, his only answer was violence. When his 12-year-old son was accidentally killed by a neighbour while riding on his bicycle, Gotti's response was to have the man abducted and killed. His violent expression of grief might have been more understandable if he had not been regularly beating his wife and elder son. In the end his own right-hand man took him down, after Gotti had sloppily implicated him in several murders on a wiretap. In court he put on a good show, smirking silently in a series of well-fitted suits, but on April 2, 1992 he was convicted of five murders, as well as racketeering, illegal gambling, extortion and more. Behind bars, he retained his title as head of the family, but appointed his wholly inexperienced son John as acting boss. This was a disaster, and in 1999 junior threw in the towel, taking a six-year jail sentence in a bid to get out of the family business. By then, around half of the Gambino crew were behind bars, their prosecutions directly attributable to Gotti senior's leadership. A lack of attention to detail and a reliance on force and short-term profit meant the family's interests had shrunk dramatically during his years in charge. The effect carried beyond his own family to the whole of the Mafia. Looking back on this era, the leader of the rival Lucchese family, Anthony 'Gaspipe' Casso, said: "What John Gotti did was the beginning of the end of Cosa Nostra." When Gotti died, in 2002, destroyed by cancer, the era of the American gangster went with him, and so too the last remnants of the old New York of mean streets, goodfellas and casual violence. It was time for a new breed. This article originally appeared in Issue 53 of
The Rake.