Gran Sasso: Epitomising Italian Elegance
Gran Sasso is a family-run heritage label bringing us back to basics with its quality crafted, ultra-elegant 'Made in Italy' knitwear staples.
Regarded as one of the world's foremost centres of fashion, Italy possesses no shortage of fashion brands championing classicality, elegance and sophistication. But in such a saturated market, discerning true quality is decidedly difficult. Enter Gran Sasso, a family-run Italian heritage label epitomising excellence through its world-renowned knitwear. There's no question of quality here: designed to endure as a wardrobe staple for years to come, each item can be considered a veritable piece of artisanal artistry.
Gran Sasso has come a long way from its humble beginnings as a small family business. Its story began in 1952, in Sant'Egidio alla Vibrata, a small town in Italy's Abruzzo region. The brainchild of four brothers,
Nello, Eraldo, Alceo and Francesco Di Stefano, it was founded upon
a simple shared passion for beautiful knitwear and a regard for high quality craftsmanship. Today, with Francesco's son Carlo Di Stefano at the helm as global brand manager, such values remain central to the label's ethos and an unmistakably Italian influence endures. The company boasts the highly sought after 'Made in Italy' trademark, a symbol of its authenticity.  
"
We are very proud of our heritage," says Di Stefano. "Gran Sasso reflects that Italian heritage in the way that the entire business operates. What we have today has been built out of the values that we started with; hard work, craftsmanship, attention to detail, reliability and a determination to evolve." In an age of fast fashion and
an increasingly pervasive 'more is more' mentality,
it's an authentic and refreshing approach that translates to meticulously crafted and extremely wearable products, spanning luxurious cardigans, sweaters, vests and outerwear rendered in a variety of natural, globally-sourced fabrics, including merino, cashmere, silk and linen. "Our pieces are rigorously tried and tested before they get anywhere close to a customer and we have always been the same from day one," says Di Stefano. "It is instilled in us as a family and wider Gran Sasso family and something we are recognised for. We use the finest materials to produce our classic and staple pieces and of course, it is all made in here in Italy."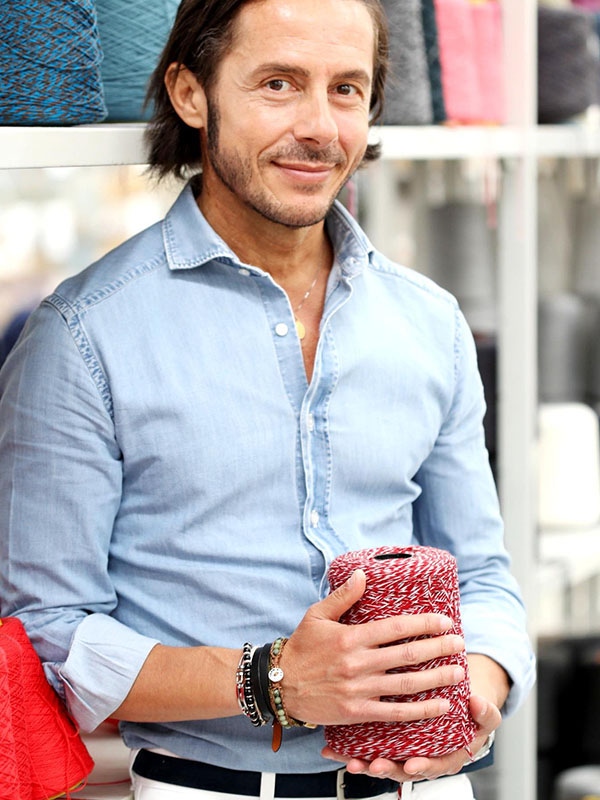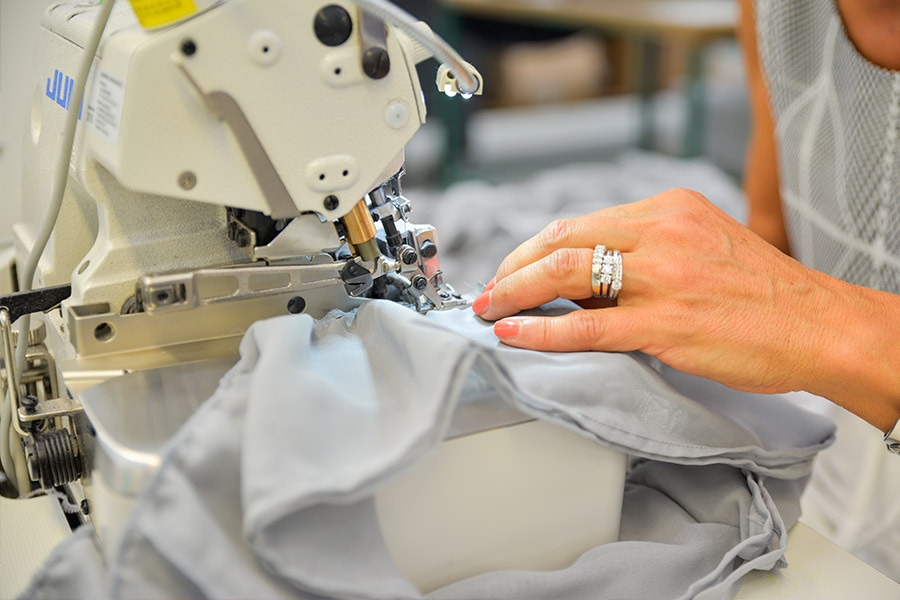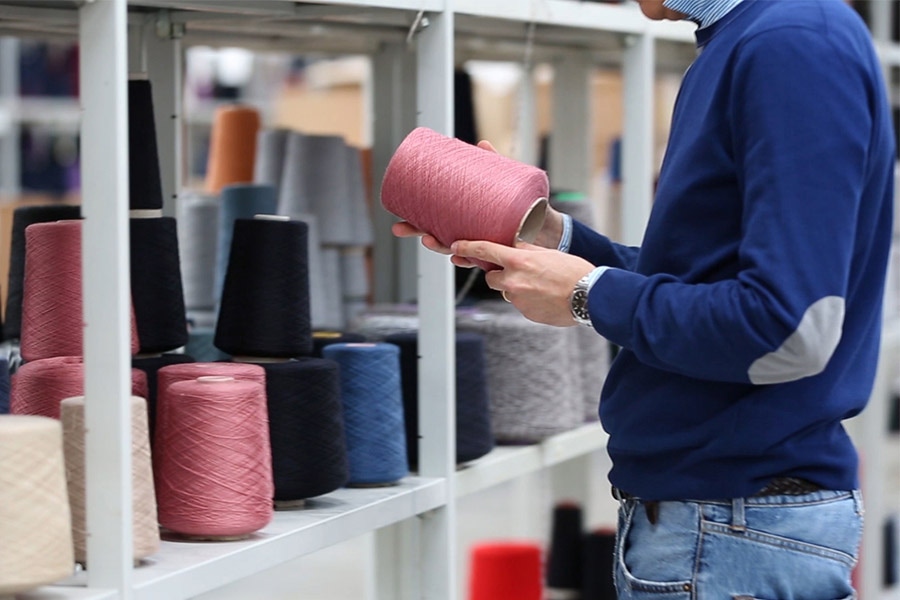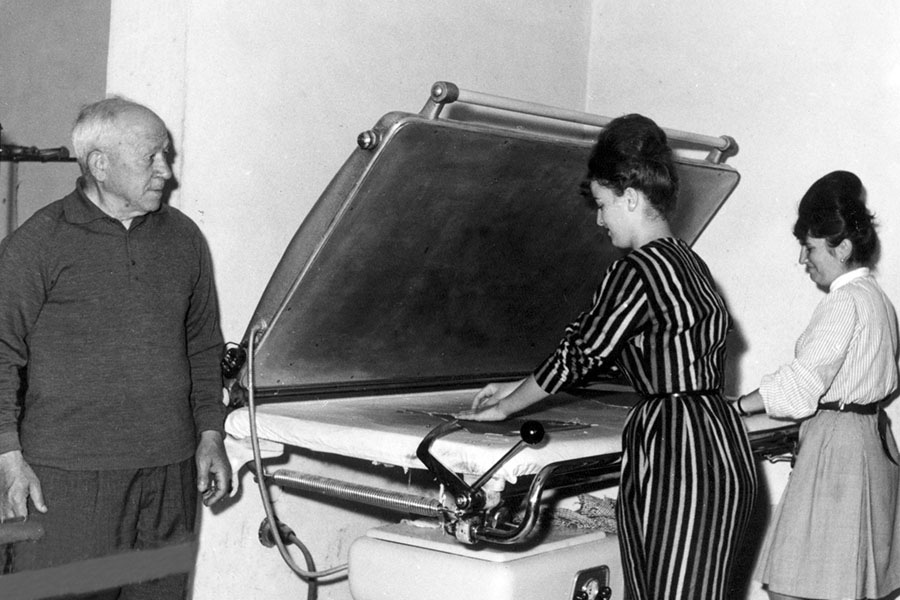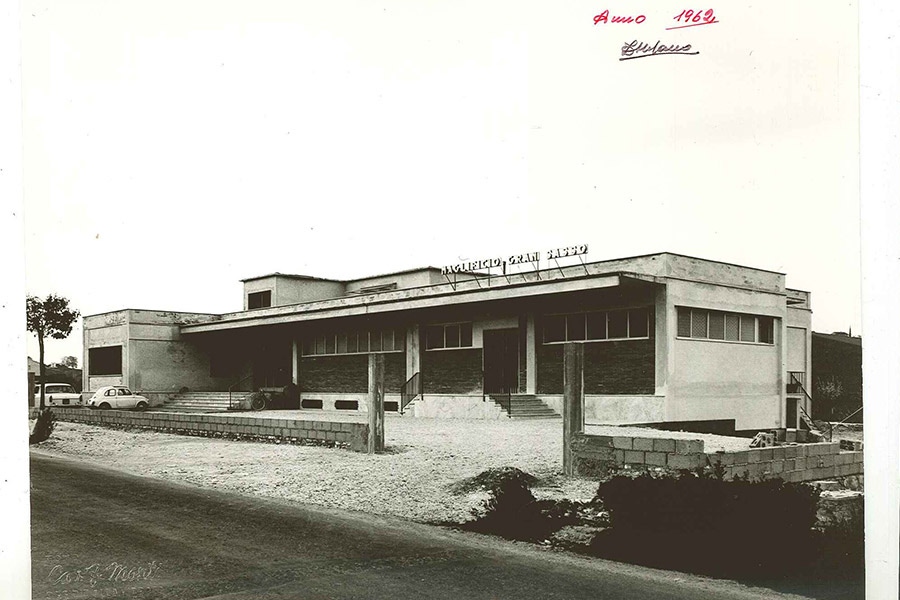 With more than 250 employees working from Gran Sasso's award-winning headquarters, designed by leading Parma architect
Guido Canali, and with a separate factory in Milan,
each stage of the label's design and manufacturing processes are paid diligent attention.
"Our trademark and stand out USP has always been that we make everything here out our own factory, from the design process and sourcing of materials, right the way through to testing, prototyping, engineering new methods of producing advancements within our collections," says Di Stefano.
It's through the marriage of traditional techniques and cutting edge technology that Gran Sasso has remained such a significant force in the world of knitwear. Di Stefano has no interest in following fleeting trends: these garments are made to be worn time and again in various
incarnations.
Yet, at the same time, there's an evident appreciation for innovation and a drive to push to boundaries. Di Stefano confirms this: "It's a case of two scenarios really here at Gran Sasso. We have very forward-thinking designers and family members driving our innate sartorial qualities, so we are always looking to evolve and create new ways of achieving our garments, but we are not afraid to also stay true to our core values, classic pieces that stand the test of time, so we are confident enough to delve into our archives too."
So far, such an approach has proven a recipe for success, and in its 66th year, Gran Sasso is still going from strength to strength. If there's one thing this proves, it's that trends will come and go, but the feeling of indulgently soft fabric against the skin will forever endure as a simple pleasure universally cherished.