Grant Macdonald London: Silversmithing Mastery
Preserving close links to the City in a time of major global expansion.
In a meandering rain-sodden street in old Southwark, kindred to a London alley in Dickensian times, you will find 36 Bear Lane. An unassuming entrance through a tarmacked courtyard reveals the workshop of Grant Macdonald London. Split into a variety of rooms ranging from 3D printing spaces to shop floors where apprentices and senior craftsmen alike hone their skills, it's a workshop that blends technology with traditional craftsmanship. It was all started in 1969 by Grant Macdonald himself at his parents' home in Palmers Green, North London. He had only been out of college for a week and had £13 to his name. An article in the local paper, The Palmers Green and Southgate Gazette, gave a clue to his future. The banner headline read, 'In a basement workshop a bearded college student is plotting a revolution'. As well as handmade objects, Grant intended to produce silver of a 'clean modern design at a price that is very nice.' Soon he was in motion, taking over silversmith Gerald Benny's workshop, where the company remains today. Gerald Benny was the first British craftsman to hold four royal warrants simultaneously, but he was not usurped from his premises and instead moved his workshop to Berkshire, which allowed Grant to purchase the leasehold from British Rail. Grant only had to travel a short distance over Blackfriars Bridge to find a key market for his pieces. He became the unofficial silversmith for the City's Livery Companies, crafting commemorative pieces, gifts for visiting VIPs, and Shrieval chains and badges for City Sheriffs. His relationship with the City is so close that one of the first calls an incoming Sheriff will make will be to Grant's workshop to peruse past pieces or to communicate a new badge style to tell their story.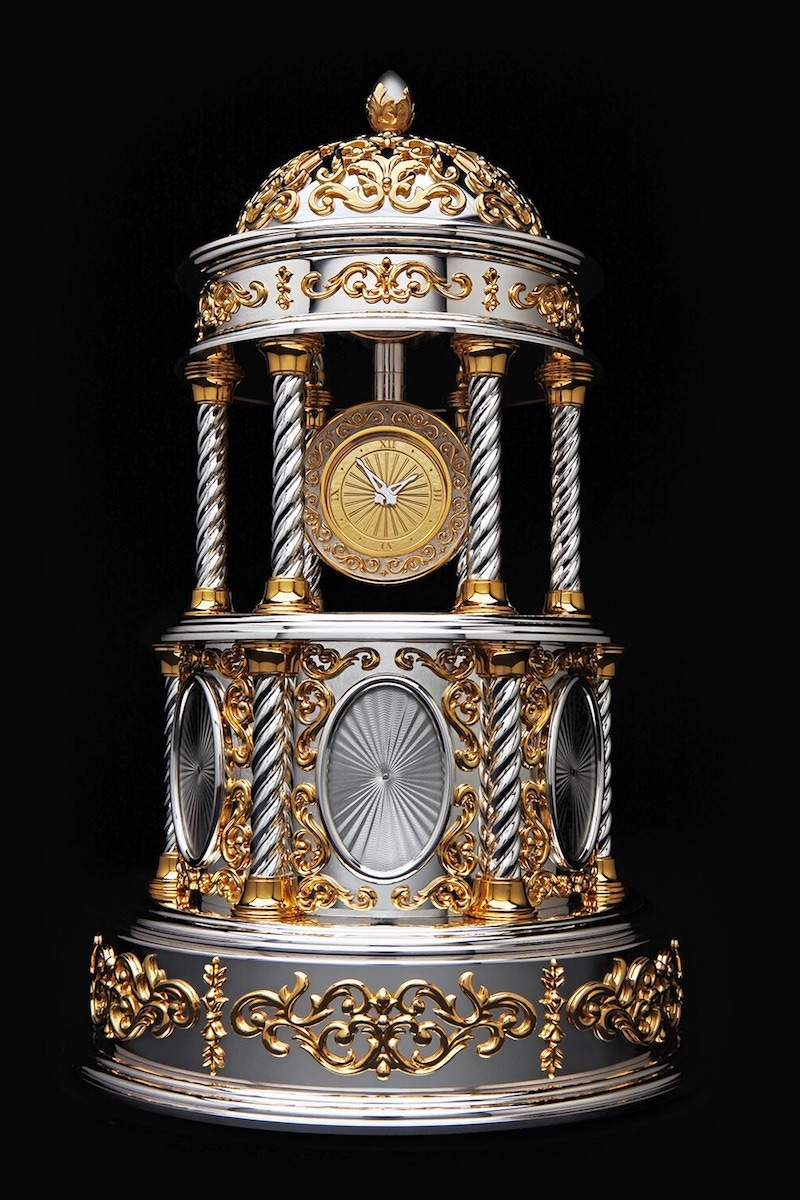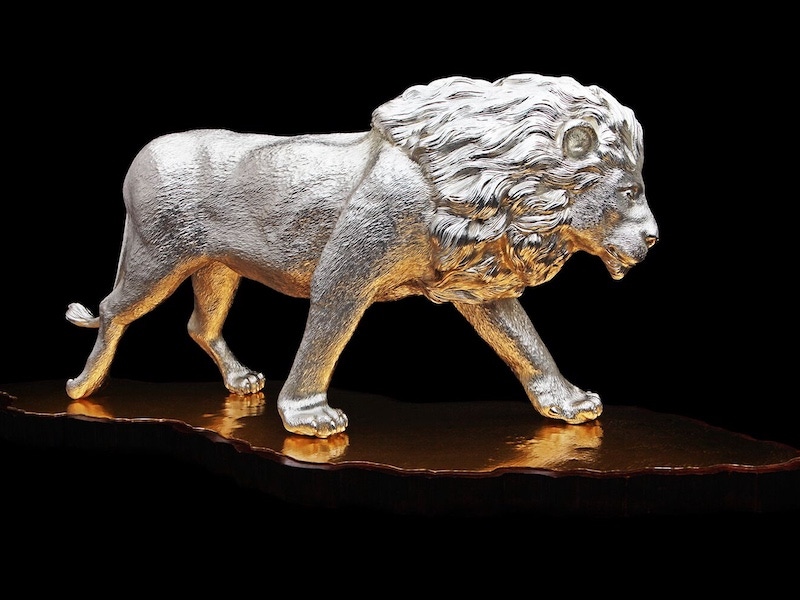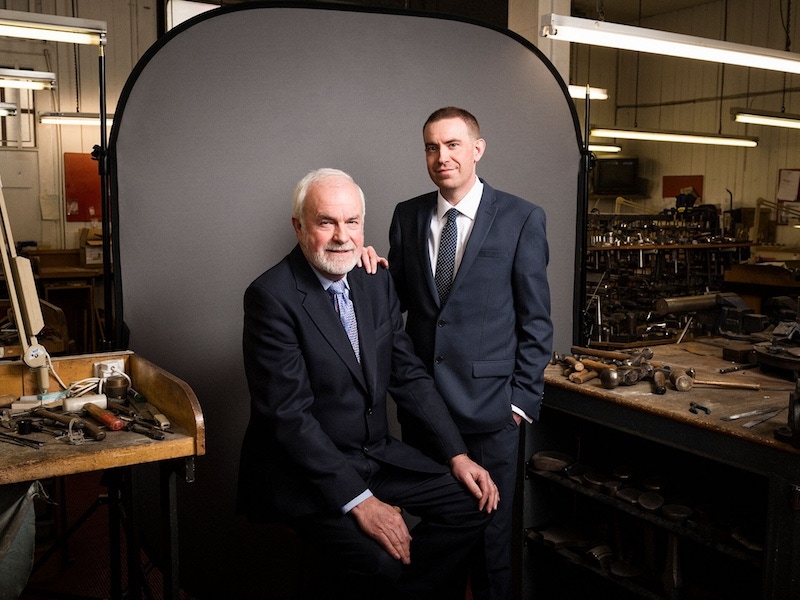 It is in the Middle East where Grant Macdonald receives the bulk of its commissions. Having first visited the Middle East in 1979, Grant has been creating gold and silver gifts for the region for over 40 years. It was his desire to immerse himself in the culture of the Arabian Gulf during his first few trips, that gave him a firm understanding of their gift-giving ethos, and what was required to represent each individual country. Buyers from the Gulf recognised his ability to produce exquisite silver pieces that are respectful to their history and traditions. A notable gift commissioned for Bahrain features a gold-plated silver Falcon on Jasper and Malachite base with set Lapis Lazuli stones, the latter being a universal symbol of wisdom and truth. Travelling to the Middle East so frequently over the years, it is safe to say Grant has many tales to tell, especially on two separate occasions, when he was arrested for photographing culturally significant monuments. In a time when family businesses either succumb to the permutations of investment or a new generation seeks out a different vocation, businesses can be left dwindling. This is not so with Grant Macdonald, where its future looks extremely bright under the co-stewardship of his son George. He has been working in the family business for over 15 years now, ensuring the continuation of the company is in safe hands. From early on, the company has pioneered silversmithing technologies. In the mid-1980s, the consensus was that it was not possible for a laser to cut silver or gold because of the inherent brightness. It didn't take long for Grant to prove this fact wrong, when he cut a five- millimetre hole in a piece of 18ct gold. Grant had so much success with lasers, creating some almost impossible shapes and designs and even set up a laser company which he later sold.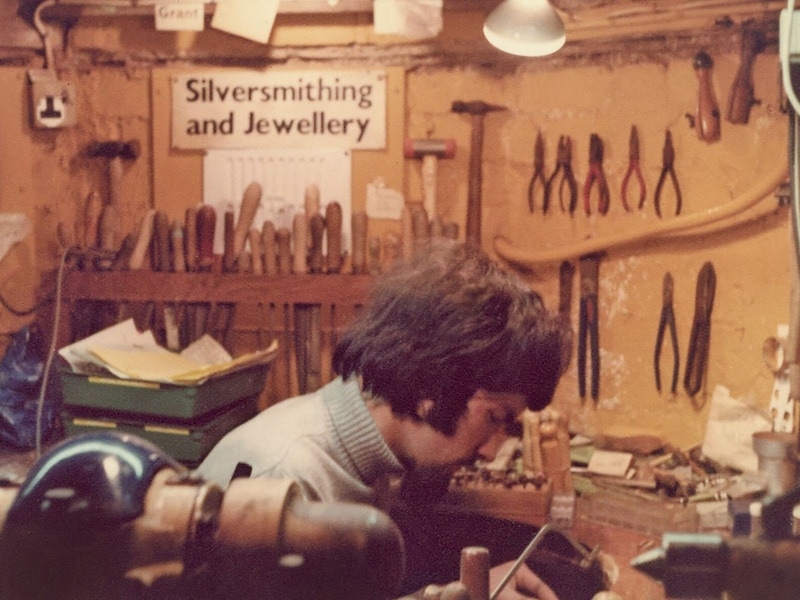 George Macdonald is also at the forefront of implementing new technologies to keep up with the variety of demands that come its way. It accepts even the wildest assignments from clients. "Anything is possible," says Grant. This has been helped by harnessing early 3D printing methods. George has been overseeing these practices, running the machine alongside the three-dimensional CAD System. This has played a major role in the evolution of the business, as it can create master patterns and one-off parts that are essential in the manufacturing of swords, cutlery and models. When speaking with George, you gauge this insatiable enthusiasm for preserving the ethos of traditional craftsmanship, which has been the foundation of the business since its inception. He is passionate about the survival of the silversmithing trade and continues to source talented tradespeople. Wandering around the many rooms of 36 Bear Lane, it was clear that many skilled craftsmen have been working for the business for many years. It is a testament to Grant Macdonald that in a time of volatile global markets, new technologies and changing tastes that they still place such an unwavering commitment to their artisans, who have stayed tremendously loyal and have been at the core of the company's success over so many years.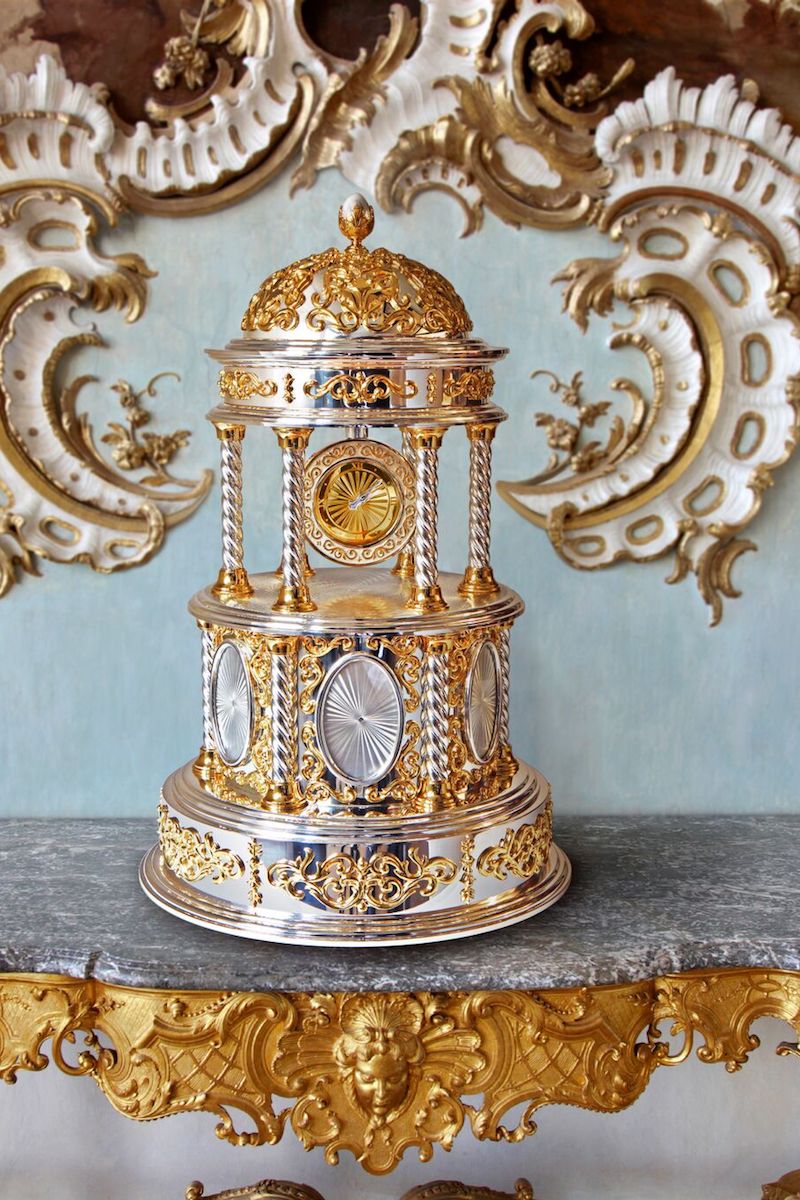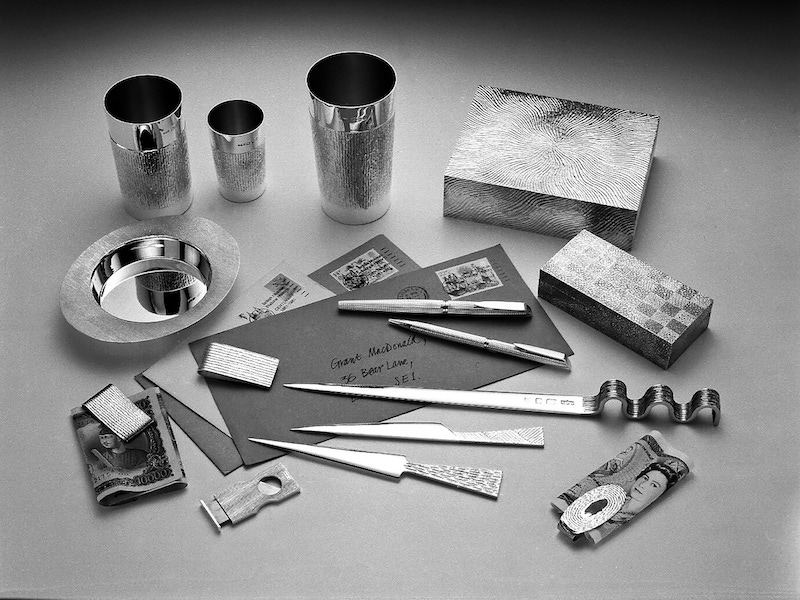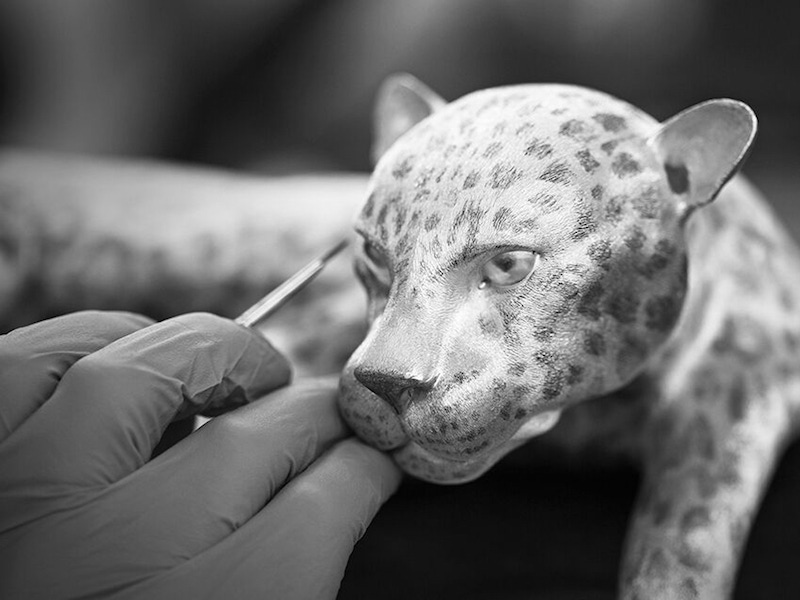 Asides from the many complex commissions they receive, Grant Macdonald also sell a selection of dining silverware, barware and many gentleman's accessories including their coveted cufflinks in timeless designs. A recent collection of silver models and cufflinks were made to support the work of the charity Tusk, where 20% of the proceeds will go to the charity. With the Duke of Cambridge as Patron, Tusk supports wildlife conservation efforts across Africa and have helped protect more than 40 threatened species and 10 million acres of land. Grant Macdonald have admired the work of Tusk for many years because of their connections to craftsmanship and the arts. In May of this year they joined forces with Tusk for a Charity Ball at Kensington Palace. Grant Macdonald donated a silver lion sculpture named 'Ruaha', measuring 51cm long. It was one of the most impressive lots of the night, going for £17,000 when the hammer came down. Grant Macdonald are adapting expeditiously and are now looking this winter to move into a more modern premises nearby, but the heart of the business will remain the same. With a commitment to fine workmanship, heritage and innovation, Grant Macdonald's silversmithing legacy will live on for many years to come.