Why Grenfell is hard to Beat
Inspired by the Beatniks and classic British outerwear, this season's Grenfell collection is full of warm, rich fabrics with a touch of 50s panache.
Few brands elicit the same type of mutual appreciation from menswear enthusiasts as
Grenfell
. There's something so reliable, so clearly well-crafted about the British brand's selection of outerwear. And that would be enough, except that the garments are produced in England (in London, no less) and are designed with the perfect balance of heritage and contemporaneity. Since Walter Haythornwaite first developed a special type of cloth to aid medical missionary Sir Wilfred Grenfell on his expeditions abroad, their textiles have been worn in the wild by Amelia Earheart, mountaineer Eric Shipton, and driver Stirling Moss. As a mark of respect, the brand established themselves under Sir Wilfred's own name. Since the 1920s, Grenfell have been producing outerwear that are testament to the great man, entering a new chapter under the stewardship of the Azam family, who have once again revived the brand to the glory of its former years. The seasons of autumn and winter are when Grenfell truly shines. No time is better suited to consider how we can stay warm and dry, as summer days are replaced by harsh winds and relentless downpours (particularly if you live in Britain). The latest collection brings us back to the 1950s, informed by English classics and the bohemian beat scene. Made most famous by Jack Kerouac's book, '
On the Road'
, in which the author adventures across the rugged landscapes of the United States, beat culture represented a period of poetry and relaxed masculinity. Students, particularly in New York City, were re-interpreting British classics, like the trench coat or tweed blazer to fit into their easy-going, expressive lifestyles – and subsequently, the look was adopted around the globe, and influenced Ivy League and Hollywood styles that we still wear and appreciate today. Not that Grenfell have forfeited the hard-wearing, expedition-inspired nature of their outerwear. But it's exciting to see how such durable fabrics and wools are being put creatively to use, remaining practical while being inspired. It's the same philosophy that drives the Azam clan, and menswear enthusiasts are loving it.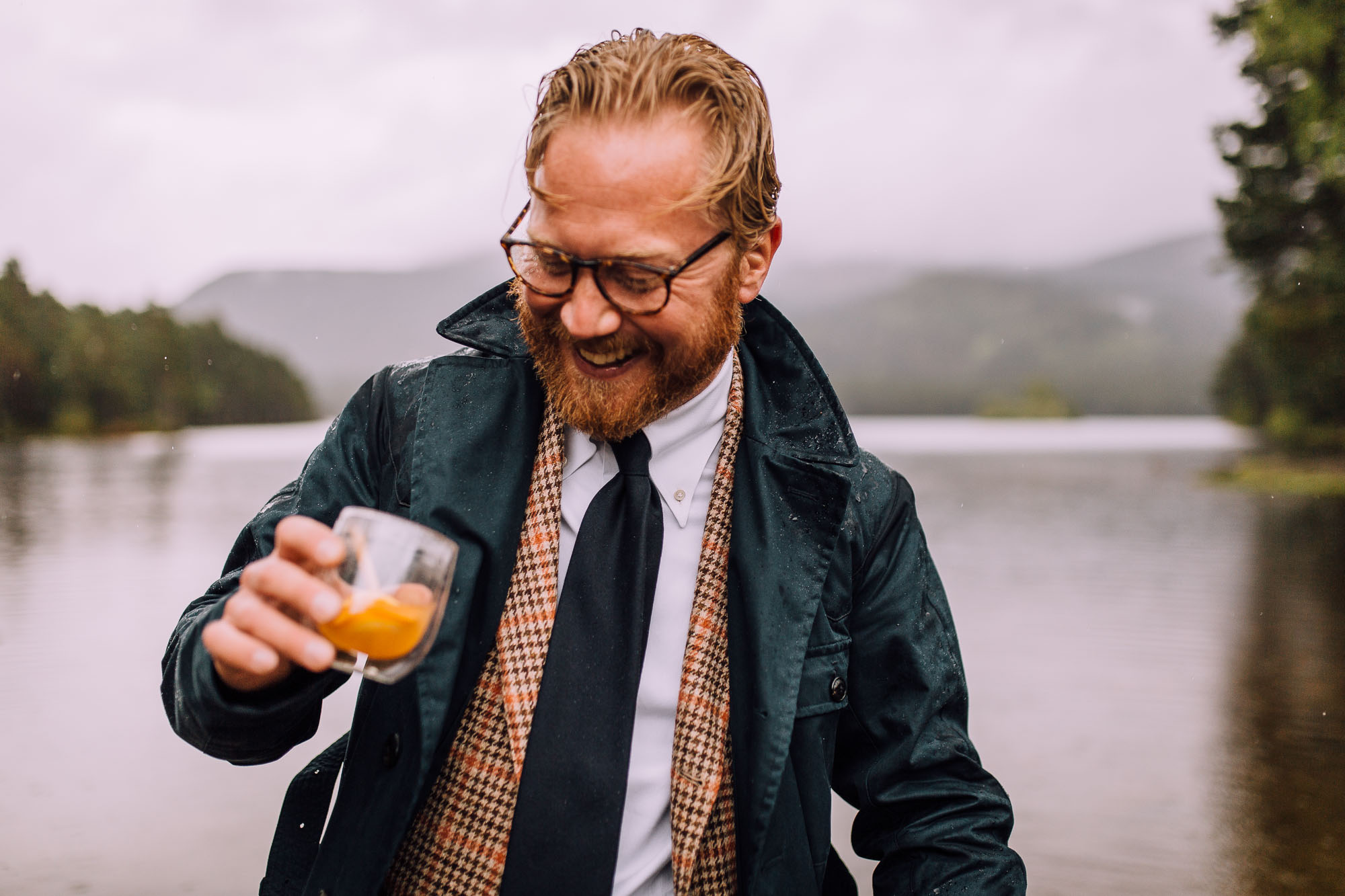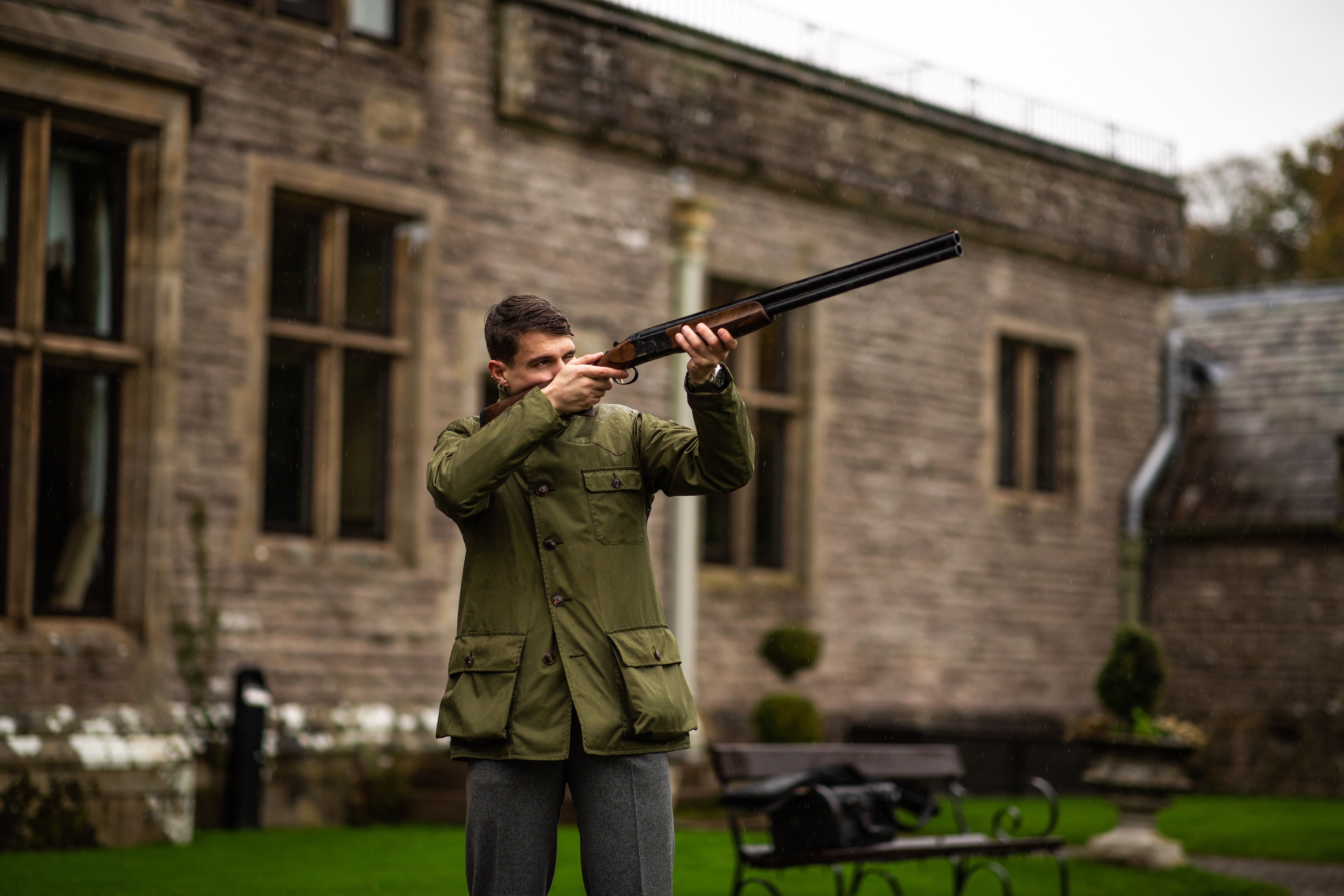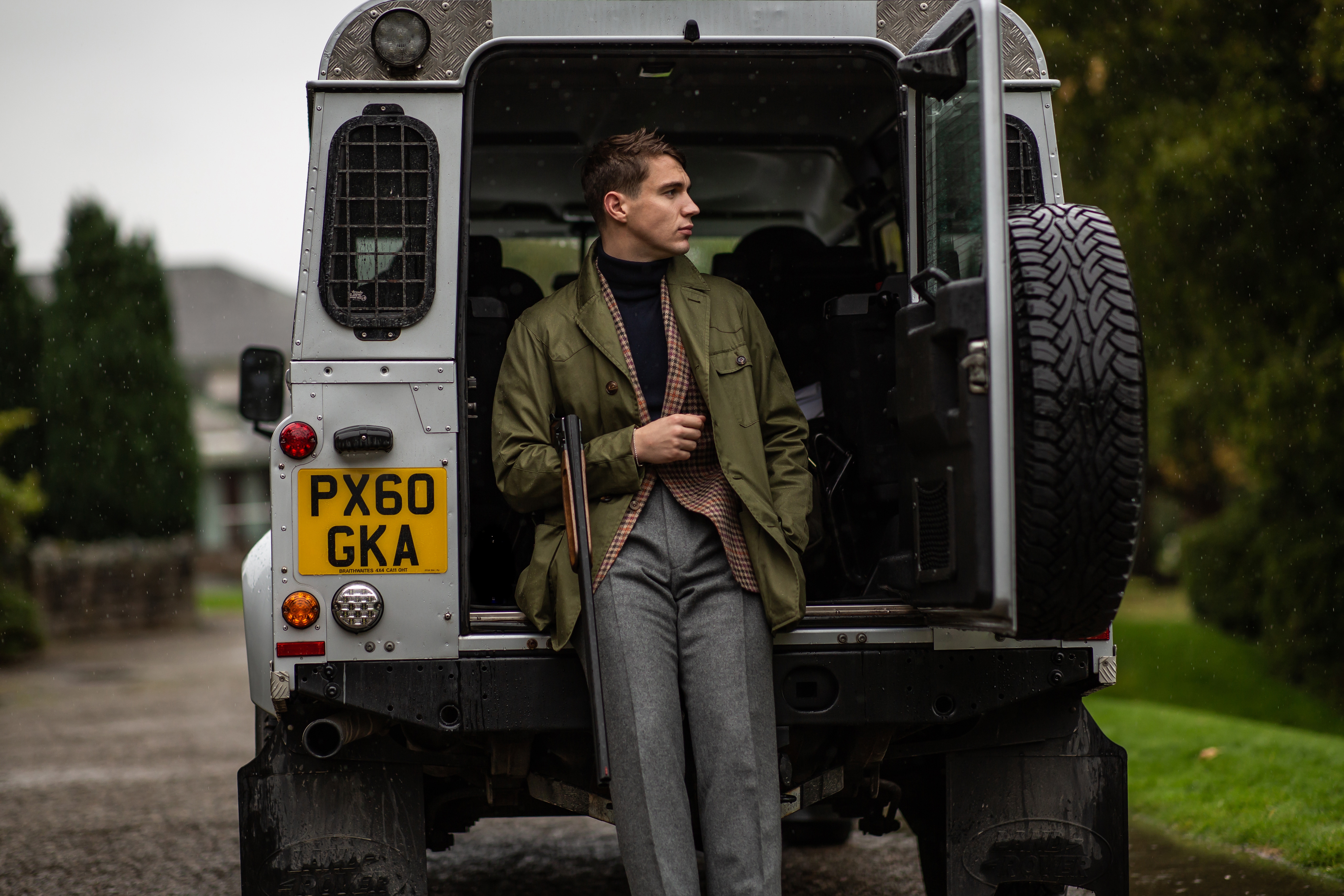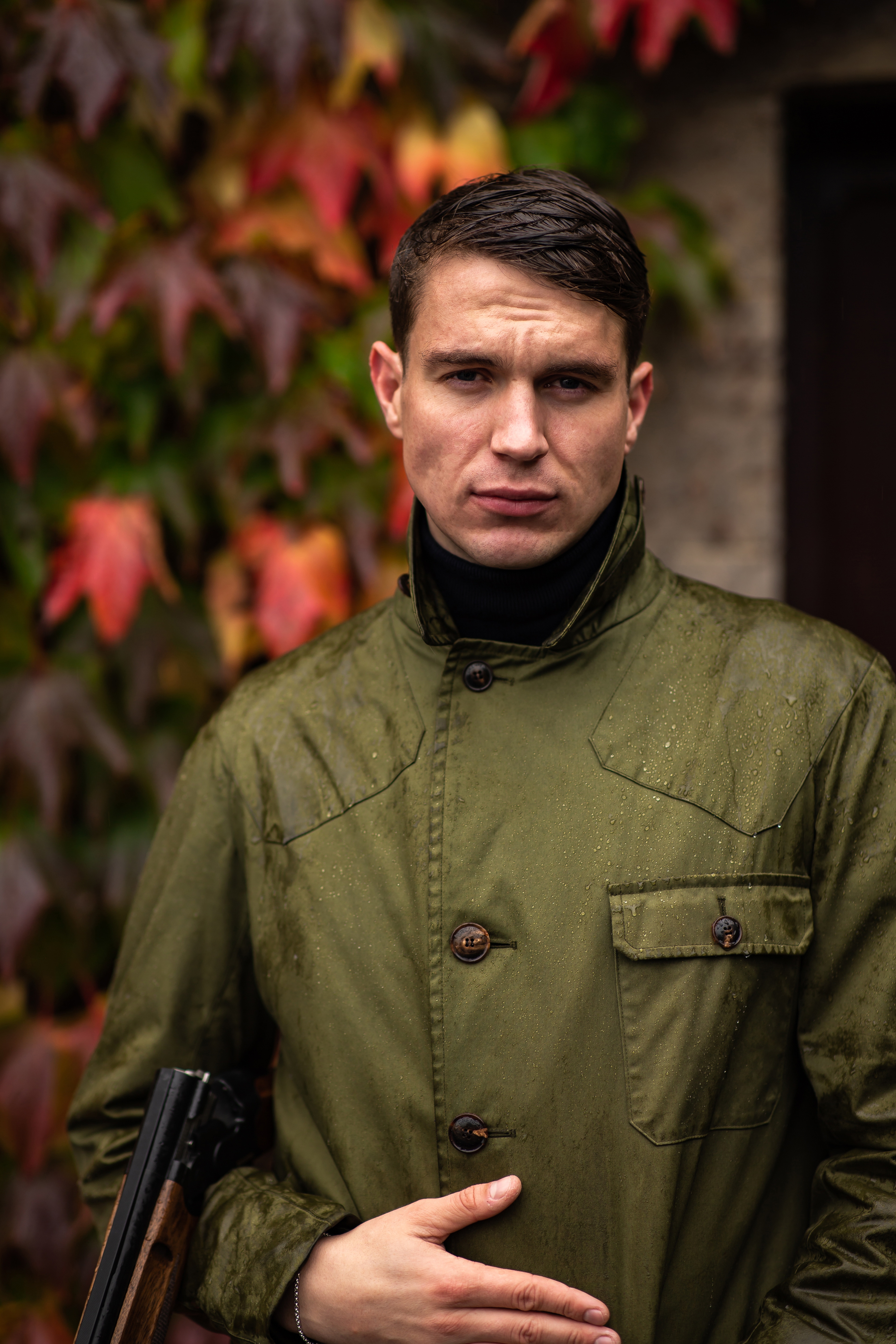 The latest collection makes full use of quality tweeds, fabrics, and the famous – exclusive - Grenfell cloth. Squint your eyes at the latest collection, and it's like staring at a stack of brown and golden leaves. The shooter coat, a garment the brand creates as well as anyone, is this season presented in both a rich navy hue and also a biscuit colour, and of course in the brand's water-repellant cloth. Belted for a fitted silhouette, it features large patch-pockets on the front with a button-down chest pocket.  We particularly like extra utility features, like the two back pockets – something you won't find in your everyday outerwear. If wearing a suit is a constant in your life, perhaps for work, this will be a perfect outer layer for windy days wandering from underground to office, but equally it works perfectly layered upon a chunky knit, jeans and rugged boots.
Much of the beat culture element that inspired this collection is fully realised in the corduroy and wool pieces. New York City is a cold place in winter. Those bookish poets and artists down the East Village required large natural fibres to protect them from the harsh weather. Items like the Kensington, with its dandyish check pattern and shearling over-collar, may be named after a London district, but has all the energy and pizzazz of an evening out on Broadway. Checks, plaids and corduroy were a constant in 1950s beat culture. They were used to elevate the classics into something a little more free-spirited, like the jazz music that permeated the air at the time. Grenfell's merino wool overshirt is a real example of this type of style, worn with a pair of dark denim jeans and desert boots. This season's overcoats, such as the corduroy Labrador have an oversized shape that fits into the loose and cool personality of the era's most prominent figures. It's fascinating how these styles have remained so modern and on-trend 60 plus years on.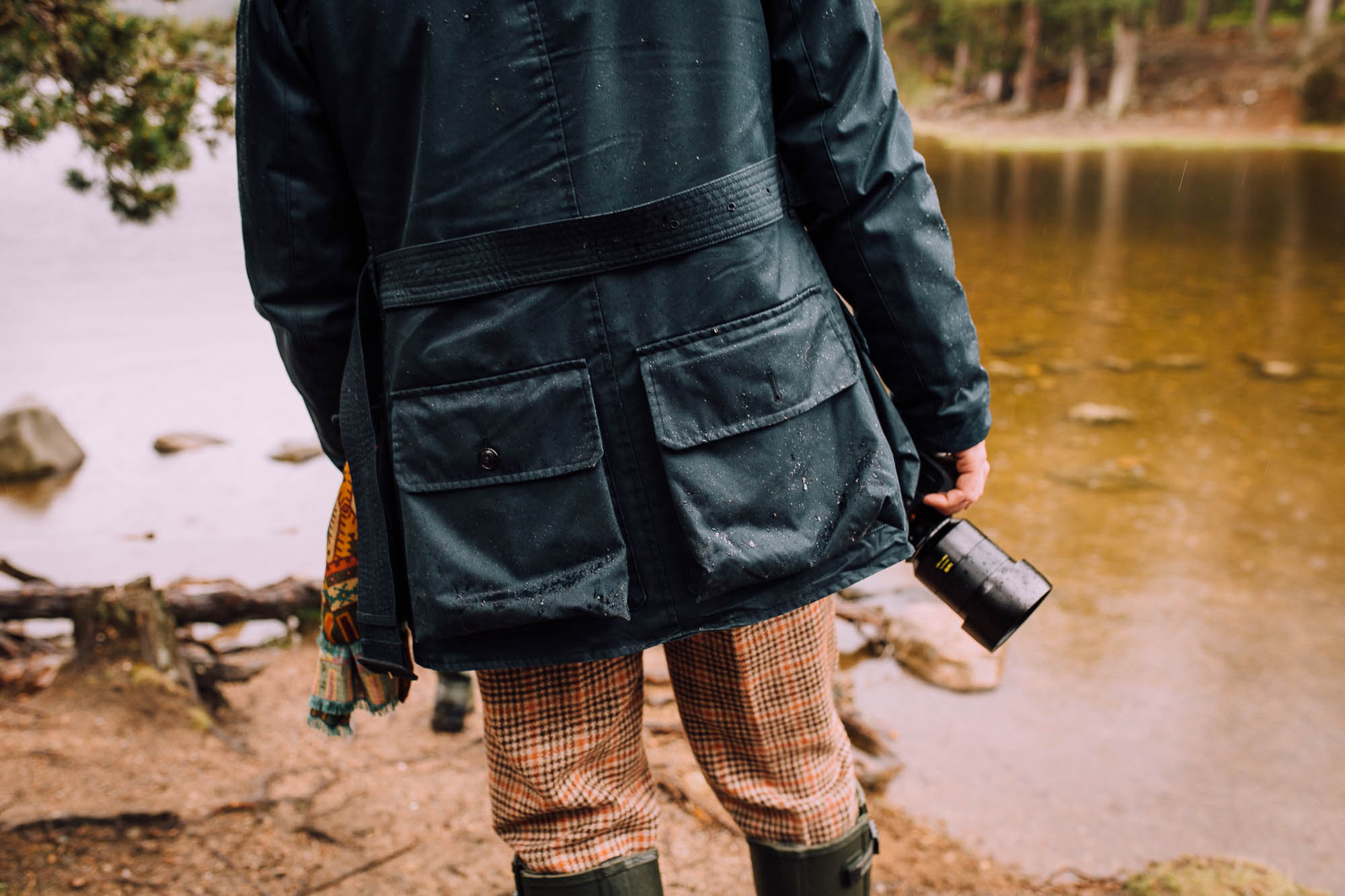 But much of that is down to how the American dandy, with one penny loafer in good old Blighty, seems to be the perfect balance of reservedness and individuality. Preppy, but not to the point where it is uniform. More than anything, Grenfell's update of their classic shapes this season have a lot to do with reinvention. And yet, it remains as expertly crafted, and as informed by the past as ever. It's no wonder that, as Grenfell approaches another chapter of its storied history (which began with another type of pioneer) they are seeking new ways to dress the modern man - adapting to his needs. The one comfort we can take from a drop in temperature this season is experiencing Grenfell's latest collection in its natural environment; testing their durable fabrics against the elements, while looking as smart and understated as ever. If there is one brand reinventing your outerwear right this season, it's Grenfell. And you can shop it here, on The Rake.