Grenson: Brogue Leader
Historic Northampton shoemaker Grenson may utilise time-honoured savoir-faire, but it certainly isn't stuck in the past.
While the company boasts plenty of heritage — 152 years of it, in fact — there are several other shoemakers in the British cordwaining mecca of Northampton with a history stretching back to the mid-19
th
century. What sets Grenson apart is its blend of traditional craftsmanship and old-school styling with contemporary design savvy and attitude.
That's the work of the shoemaker's owner, Tim Little. In the early 1990s, Little was an ad man handling clients including Adidas and Timberland. A longtime devotee of proper British footwear, while working with Adidas, Little had become involved in the occasional bit of shoe design, and discovered a passion for the process. He came to the conclusion that the only way to really get stuck in and actually create shoes from scratch was to establish his own company. In 1996, Little left his job in advertising to begin a career as a shoe designer, launching his eponymous brand, which specialised in Goodyear-welted British-made shoes that were not only built to the highest traditional standards, but also designed to catch the eye of the contemporary customer. 
While still working in advertising, Little had dropped in to
the flagship store of a leading UK brand to buy a new pair of office shoes. He was deeply disappointed with the entire experience, which didn't come close to matching his high expectations for such an auspicious purchase. Little found the shop dour, the shoes' packaging tatty, and the styles on offer beyond traditional — to the point of being desperately dated and anachronistic. He felt that the retail environment and service didn't do justice to the level of workmanship and quality of materials he knew went into making the footwear. He reckoned he could do better, put his money where his mouth was, created a first range and opened a shop on the
Kings Road, London, in 1997. Via the Tim Little brand, the freshly minted footwear entrepreneur developed a working relationship with Northampton shoe manufacturer Grenson, and by 2010, was able to put together an offer to buy out the owners – members of the founding family.
Grenson had been established nearly a century and a half before by a self-starter named William Green. Green's father had died when he was a young boy, meaning the lad had to help the family make ends meet by working in Northampton's local shoemaking industry. He started out as a runner, bringing materials to the many shoemakers who at the time primarily worked from their homes, and eventually progressed into becoming a shoemaker himself. Green's shoes were of sufficiently outstanding quality to catch the eye of a London distributor, who made regular purchases and encouraged him to expand his business, farming out work to others making footwear in their homes.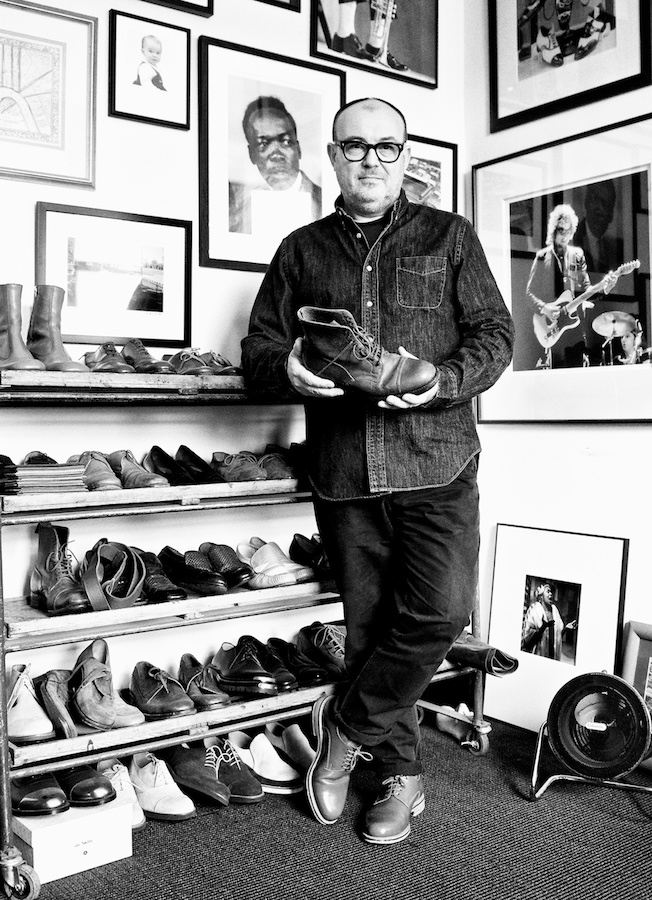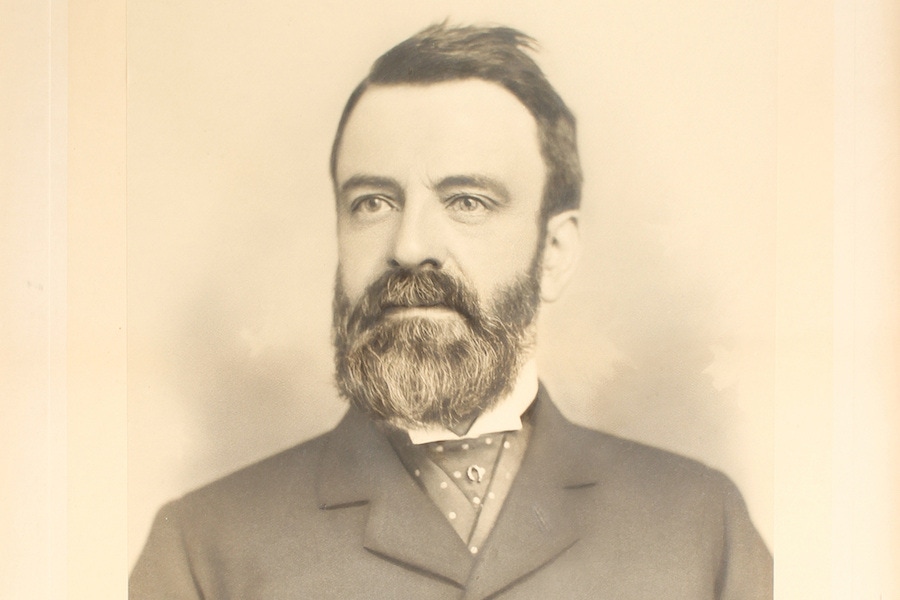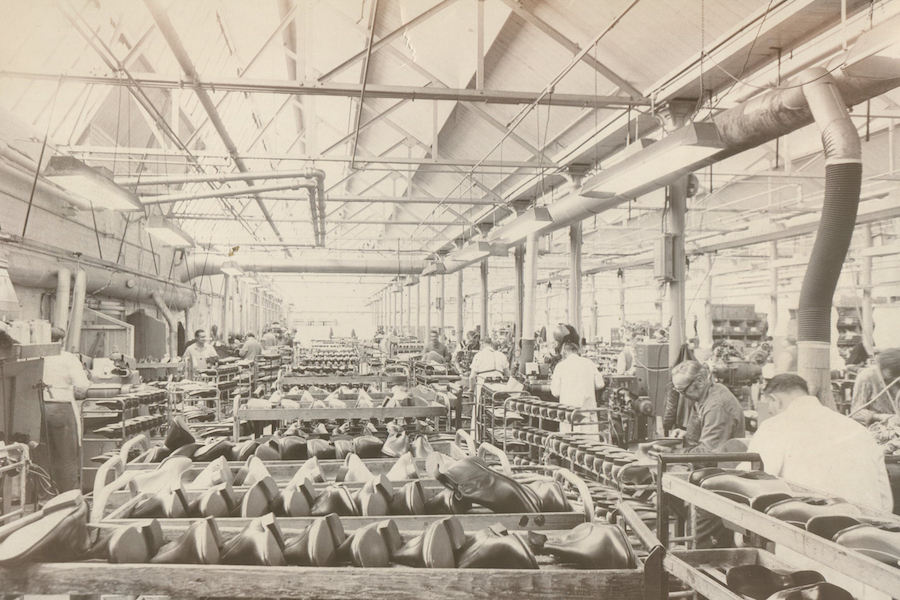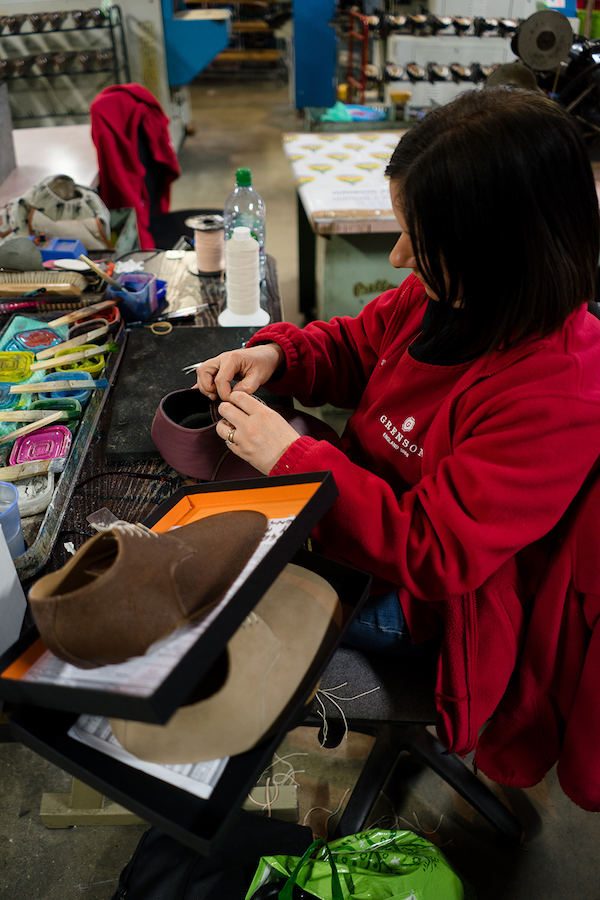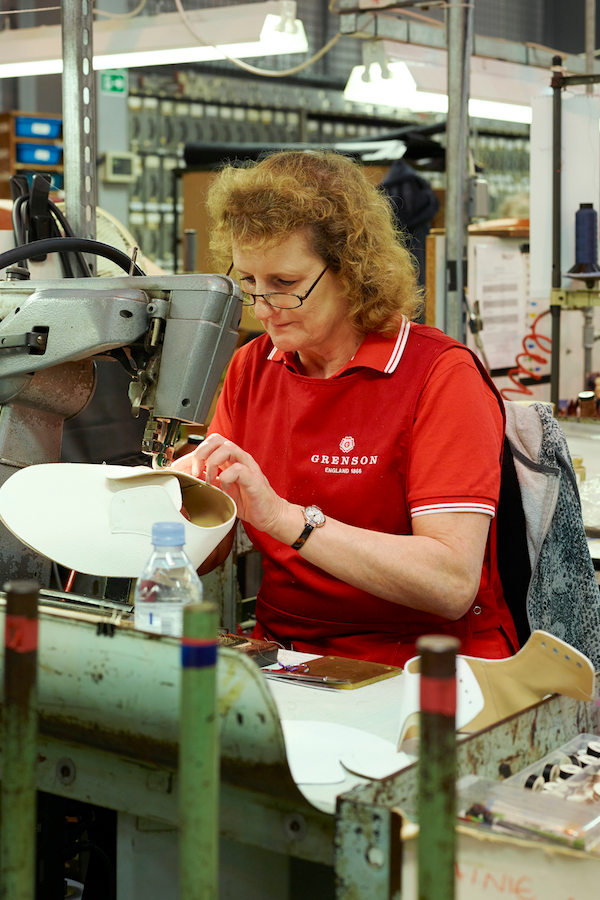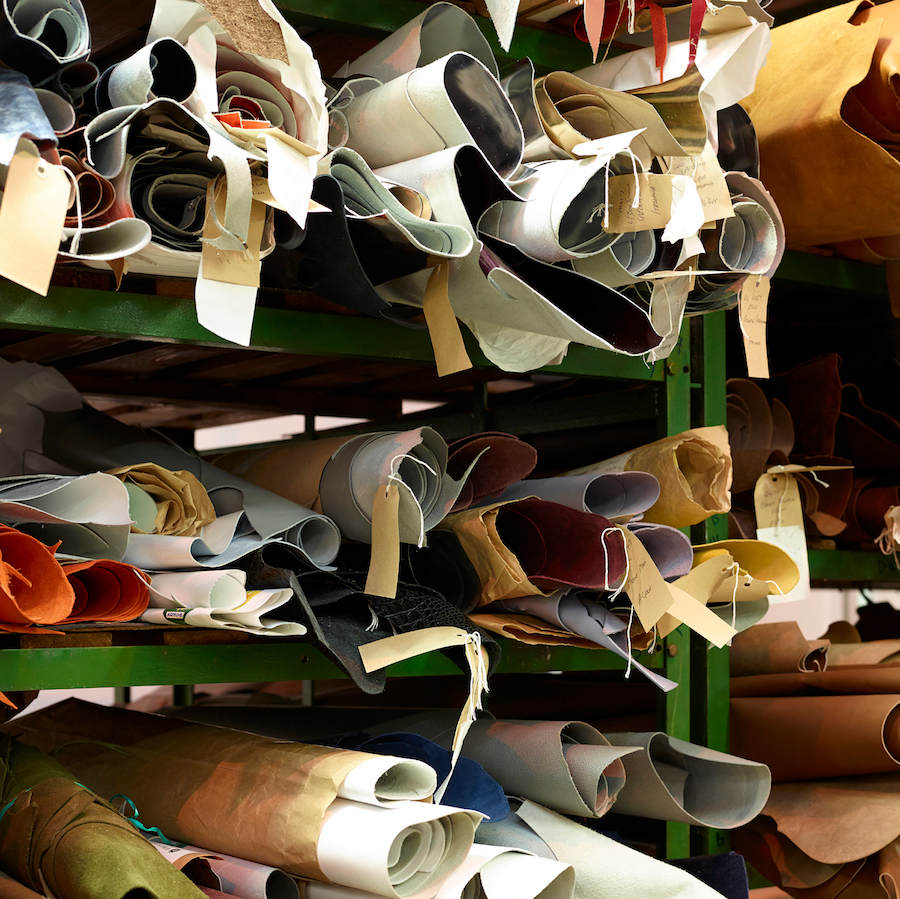 In 1866, Green's business had grown to such an extent that it made sense to consolidate manufacturing in a centralised facility, so he brought his best shoemakers together in a factory and formalised the company under the banner of William Green & Son (a name that would eventually be shortened to Grenson, in a 1913 attempt to give the brand a more modern edge). In 1875, Green purchased the machinery necessary to begin making sturdy Goodyear-welted shoes — his factory was one of the world's first to use this technique, which has been Grenson's stock-in-trade ever since.
Grenson did a roaring trade during the two World Wars, its 500 staff working around the clock during the second of the two conflicts, producing countless (yes, literally countless) pairs of boots for not only British soldiers, but other Allied servicemen. After the Axis's defeat, the midcentury economic boom saw Grenson shoes in demand around the world, not least the United States. In the 1950s and '60s, influenced by Americans' fondness for softer shoes such as moccasins and desert boots, Grenson expanded its product range and began experimenting with unconventional materials and new styling.
It was perhaps this history of freethinking that formed part of Tim Little's attraction to Grenson. During his early days in the industry, he'd arrived at the belief that many British shoemakers, while rich in craftsmanship, had let style standards slip and were stubbornly stuck in a rut making the very same product they'd always done. Under his stewardship, Grenson wouldn't suffer from the same stiff, stuffy traditionalism. They'd make derbies, brogues and boots, yes, but fiddle with the shape and colour, maybe do a funky contrasting rubber sole here and there. Add sneakers to the range. How about a brogue/sneaker hybrid? Why not do women's shoes, too?
Refreshing the product offering, moving the factory from the space it'd occupied since 1895 to airy new premises nearby, and opening up welcoming retail outlets locally and abroad, Little has thoroughly modernised the business, without losing the old-school British shoemaking savoir-faire that has always been at Grenson's heart. Very much in step with our aim to be 'the modern voice of classic elegance',
The Rake
is proud to purvey product from this terrifically atypical English cordwainer.
Save
Save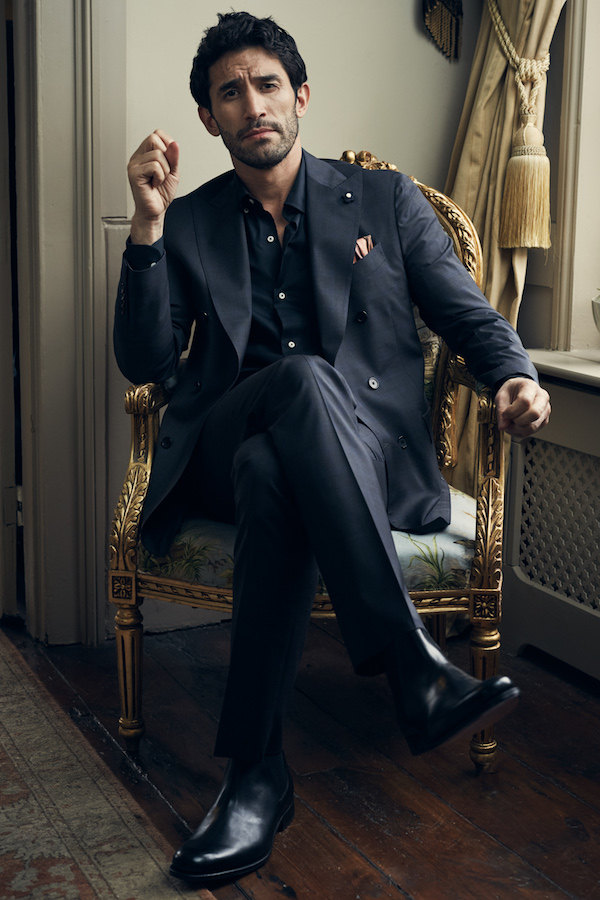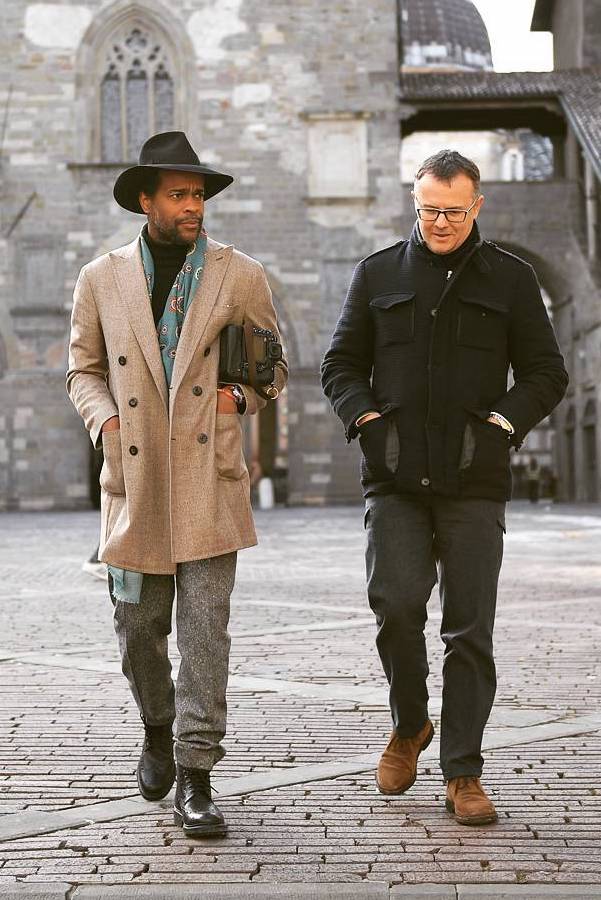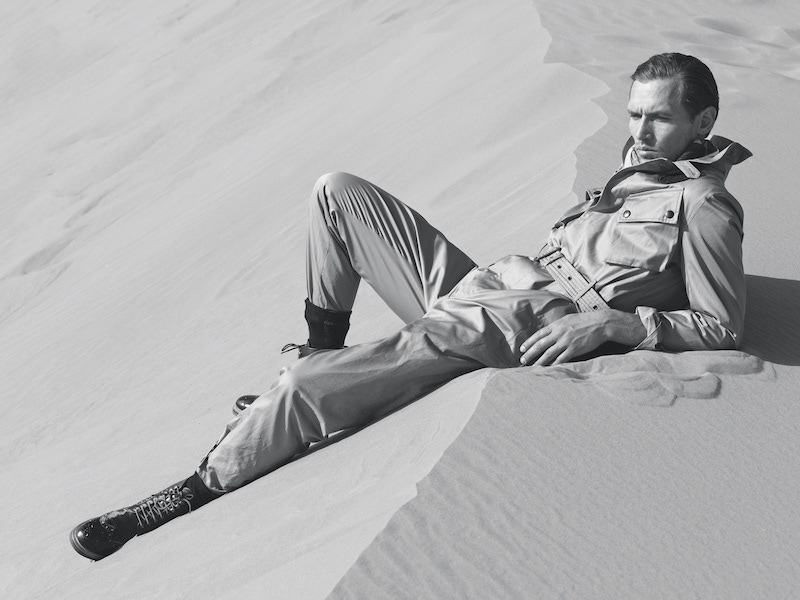 Save
Save
Save
Save
Save
Save
Save
Save