Guglielminotti: Vivid Milanese shirting refinery
Rich in detail, with deep textures and bold colours, Guglielminotti shirts are a resplendent choice below a neutral top layer.
Each year it seems we unearth yet another great Italian shirtmaker, most of whom ply their trade in Milan. Guglielminotti are less of a shirtmaking tributary in Milan, but more in the shirtmaking delta. A stone's throw away from the picturesque Parco Sempione, their historical shop in Corso Magenta presents a wide range of beautiful shirts. On The Rake's rostrum of exceptional shirtmaking brands for coming up to a year, Guglielminotti might not be a household name in terms of visibility, but they certainly offer the same unwavering commitment to artisanal craft.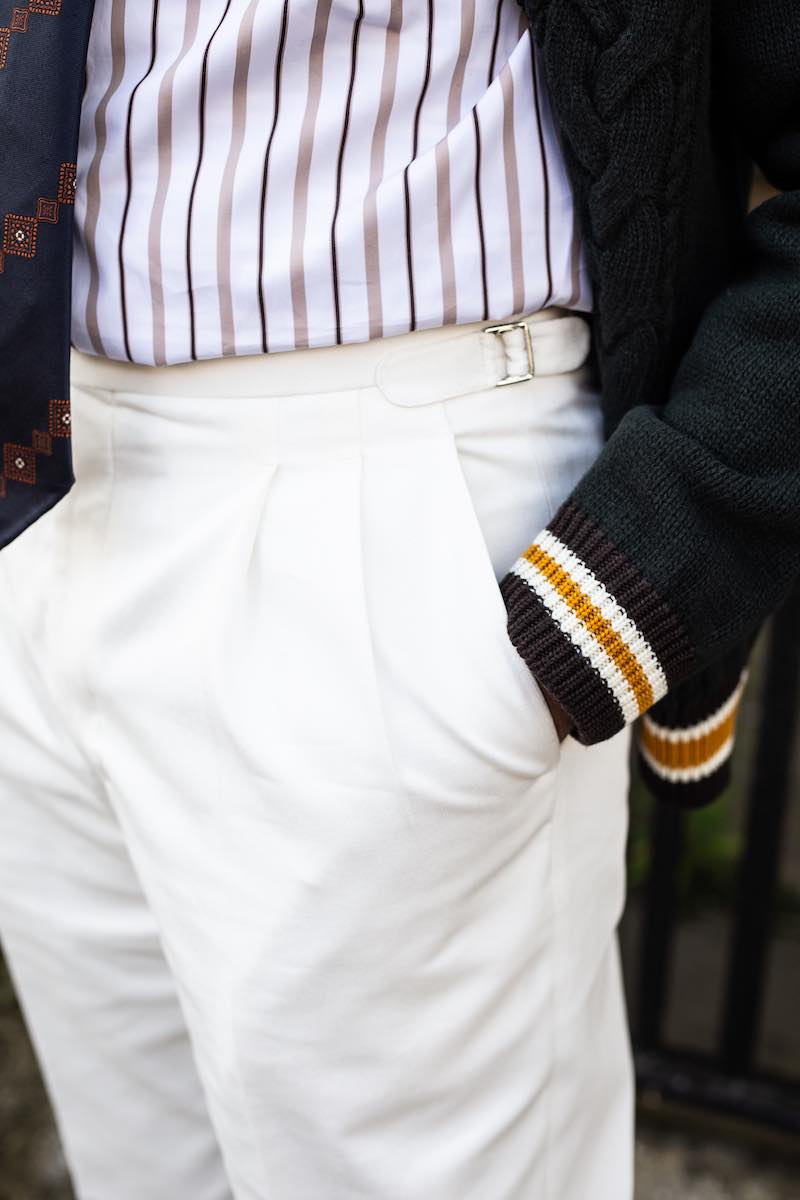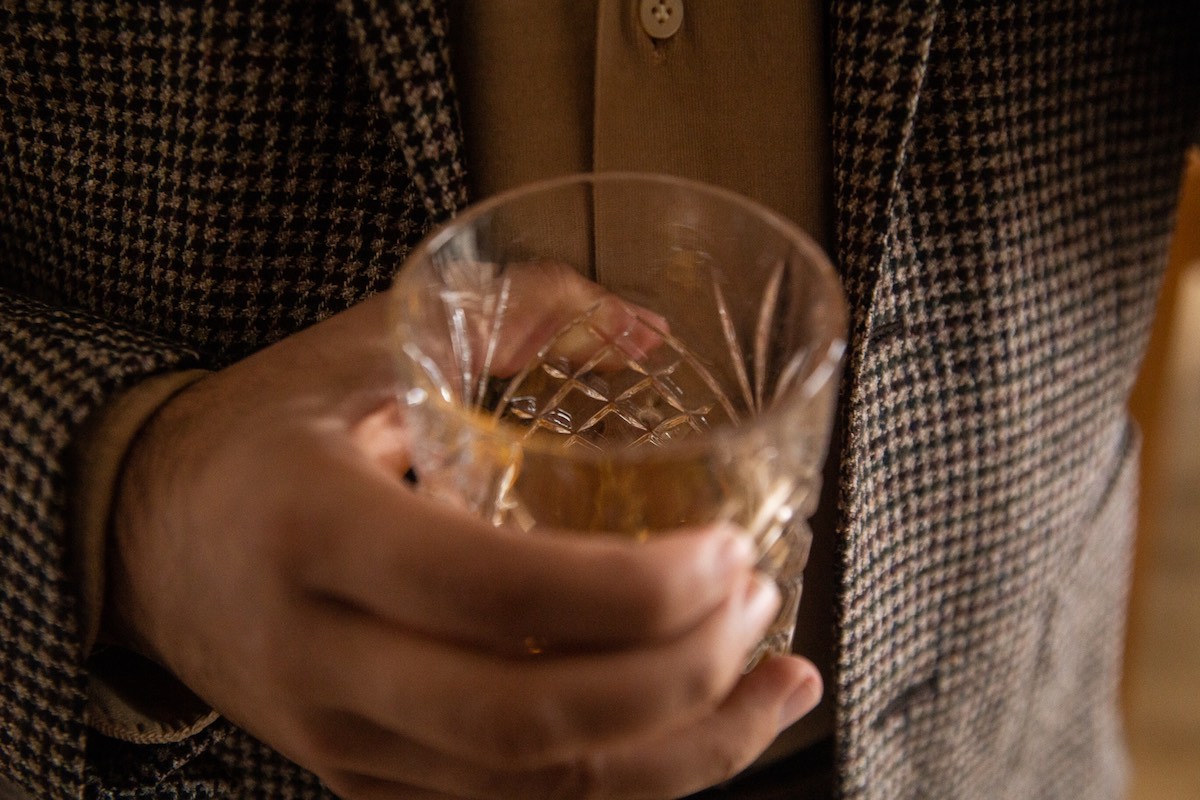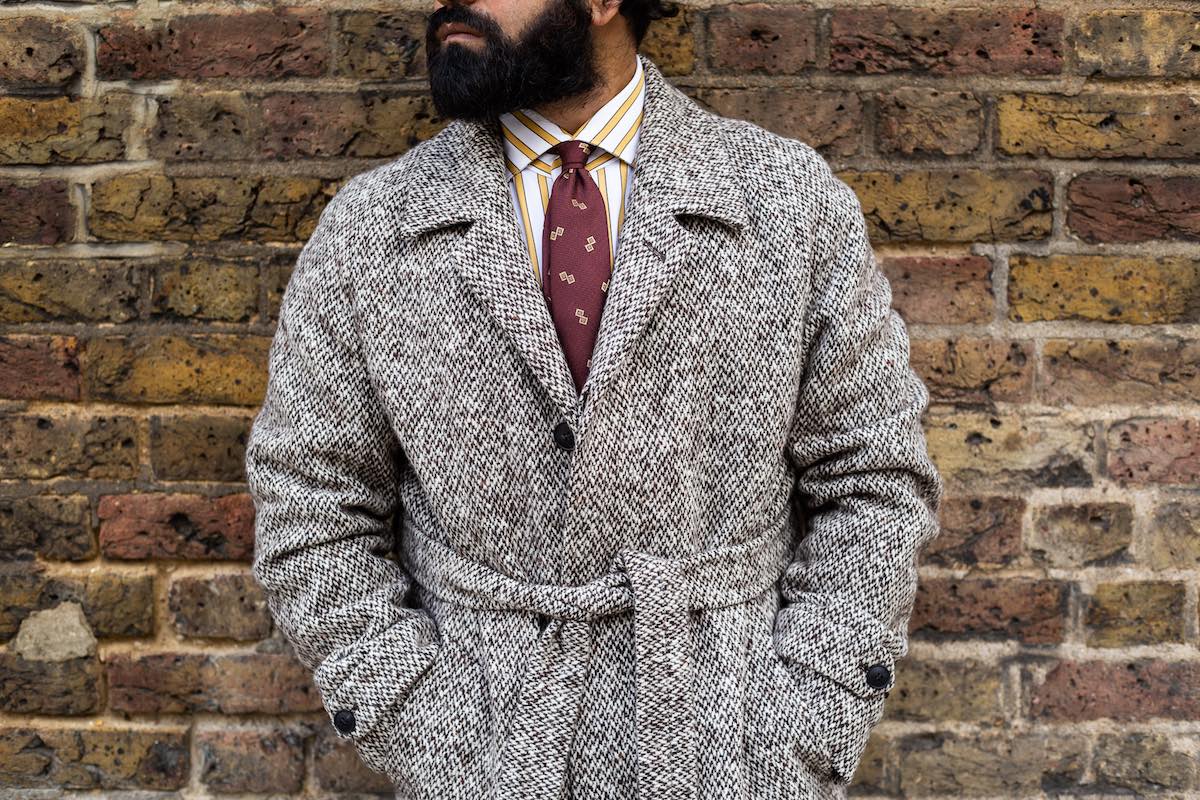 Their striped shirts are distinctive in the fact they imbue this retro quality, due to their evocative yet harmonious choice of bold colours. They add a little pizzazz to a grey flannel business suit or alternatively worn underneath a belted coat. Their yellow and white striped shirt is particularly enticing and features a neat spread collar and sporty one button cuff.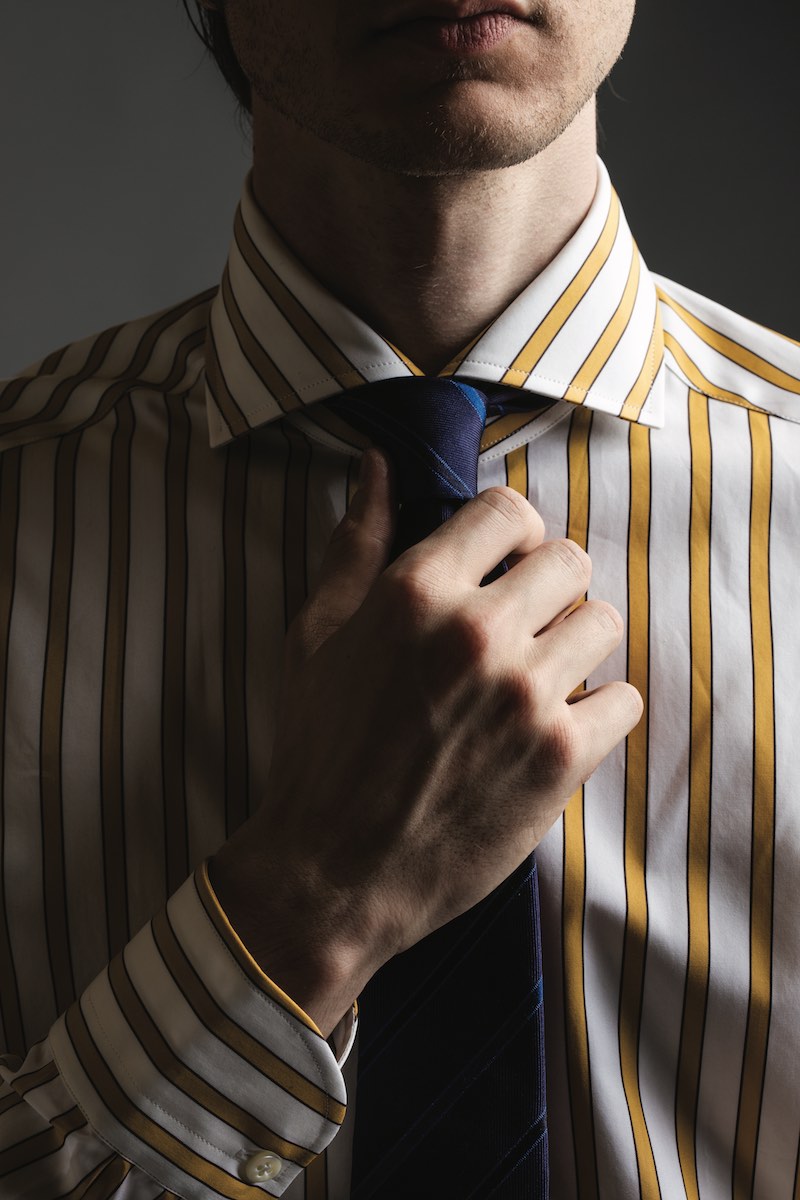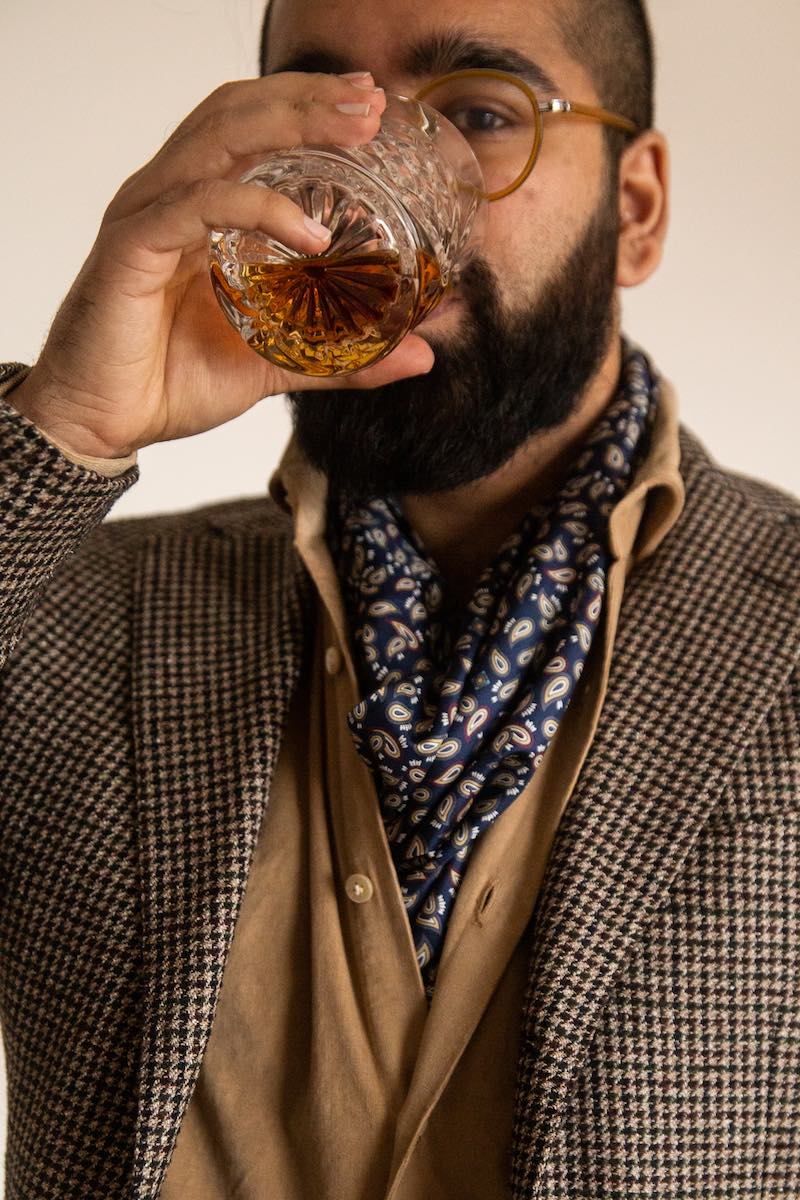 Being adventurous with tones is not always high up on the list of shirtmaking brands. It can be risky straying too far away from convention, but this is where Guglielminotti excel. Cut from pure Italian cotton their selection of casual shirts come in a variety of niche but classy shades from butterscotch yellow to emerald green. Each shirt has fine visible stitching and rounded hems and are the perfect shirts for a casual weekend. The popularity of denim has been surging in recent months and in anticipation of the spring season, having a neat denim shirt in your armoury is no bad thing. Precision of fit is a big part of the DNA of Guglielminotti – and in their deep blue cotton classic denim shirt you will be able to use it on its own as a casual ensemble or underneath a tailored jacket for a smarter appearance.